,A huge thanks to Vegamour for sponsoring today's post.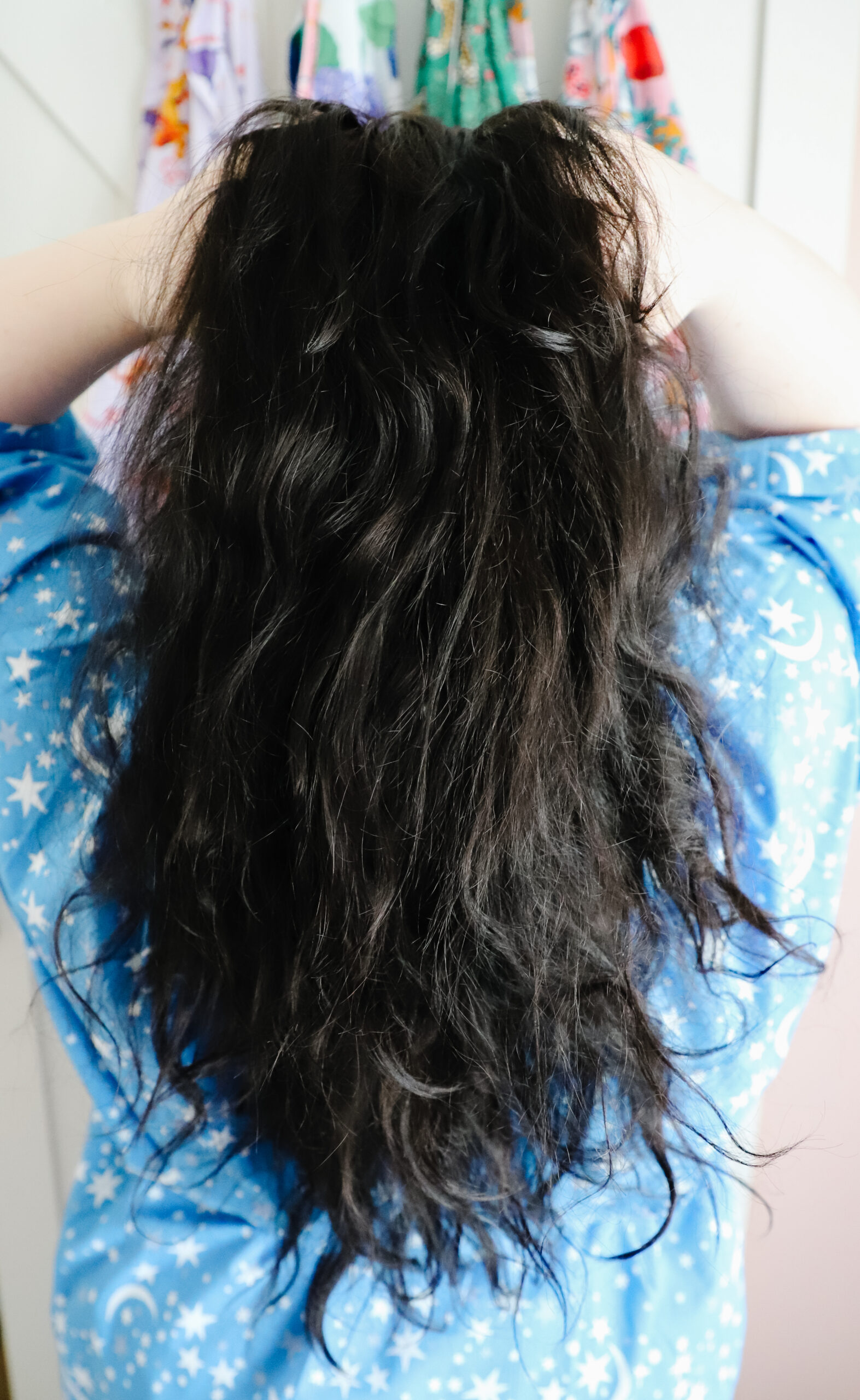 Hello, friends! Hope you're having the best day! I just wanted to pop in to update you a bit when it comes to my hair. If you've been following along you know I debated keeping my hair short or growing it long a few years ago. Since then, I've been growing my hair and trying to keep it as healthy as possible. I tested out and tried so many different haircare brands and had to share which brand stood out the most. The photo above is my hair from a month ago, before I started testing out Vegamour. My biggest concern was dryness of my ends and also preventing thinning.
The HYDR-8 Complete Repair Kit was recommended, and I couldn't wait to get started. First things first, my hair smells amazing and is the most moisturized that it's ever been. I use the shampoo and conditioner and then swap out the conditioner with the HYDR-8 Deep Moisture Repair Mask every other wash. When I get out of the shower I towel dry my hair until it's damp and then spritz in the HYDR-8 Leave-In Conditioner (especially if I'm wearing my hair in a bun or up-do style that day, I love to let the leave-in conditioner soak into my hair).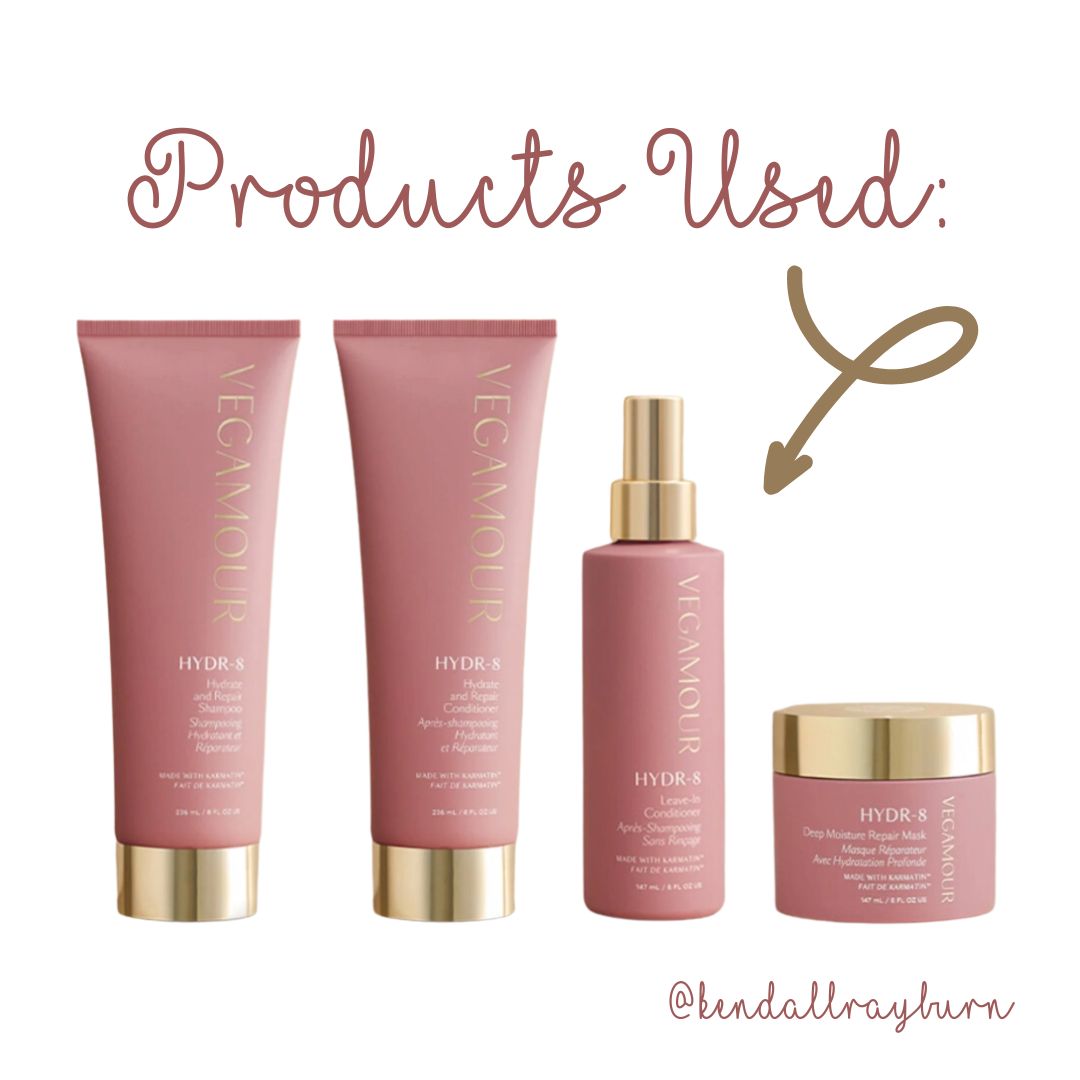 I used all of these products in a routine for 4 weeks. And below is an image of what my hair looked like after. Way less frizz than before, smoother, and softer. These products have now become a staple and I can't wait to try even more from the brand! If you've tried Vegamour products, let me know what your favorites are so I can add them on my list to try!