A huge thanks to our friends at Kalahari for hosting us for the night! Keep scrolling for more Family Fun at Kalahari in Sandusky, Ohio as part of our Family Travel Series!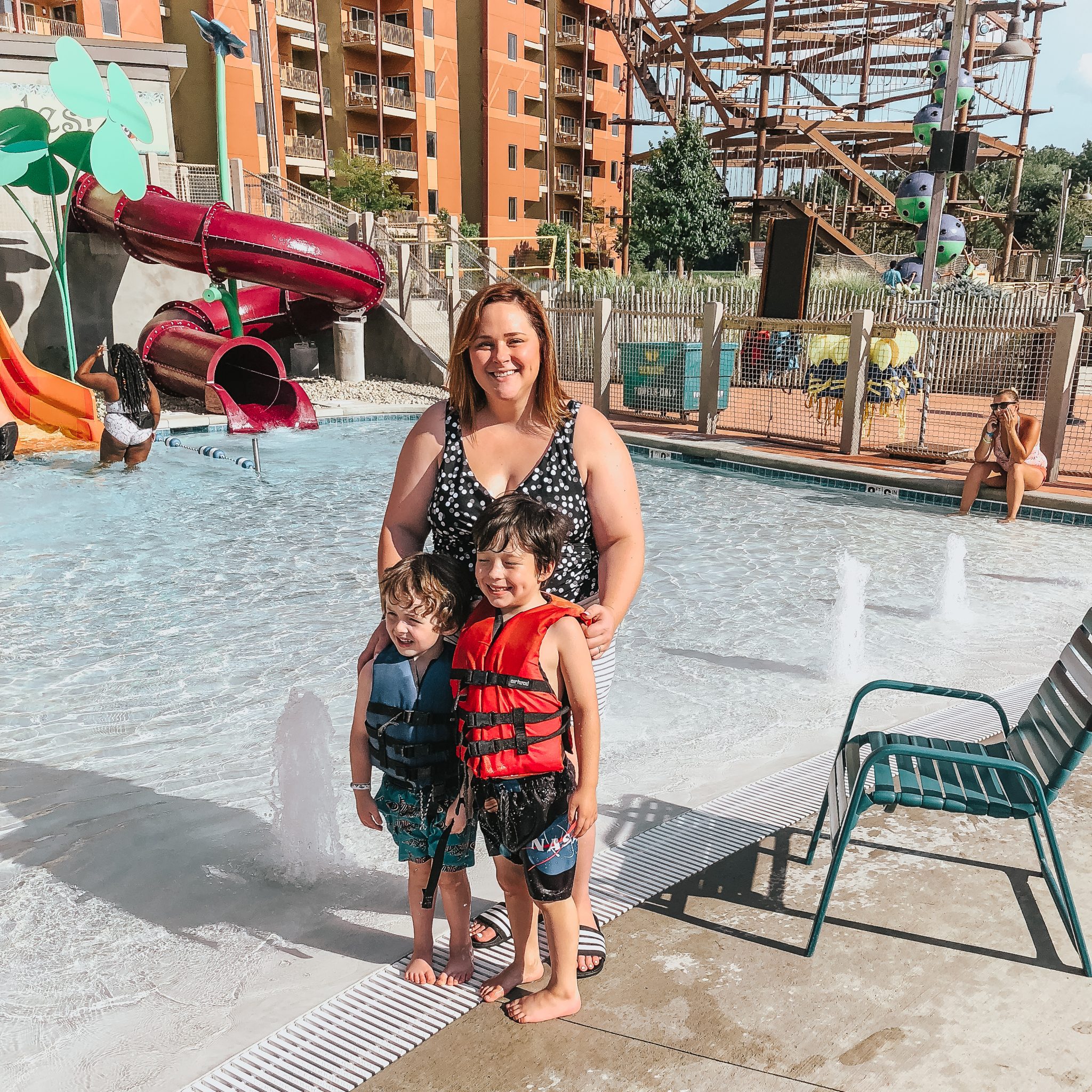 Family Fun at Kalahari in Sandusky, Ohio
Hello, friends!
A few weeks ago my family and I had the pleasure of checking out Kalahari together. We had been only once before when the boys were toddlers so it was so much fun to bring them back as young boys! In this post, we'll be going over everything we experienced during our stay and what our favorites were! We had SO much fun at Kalahari that we booked another stay for Levi's birthday so we could go back and do it all again!
Bugs Burrow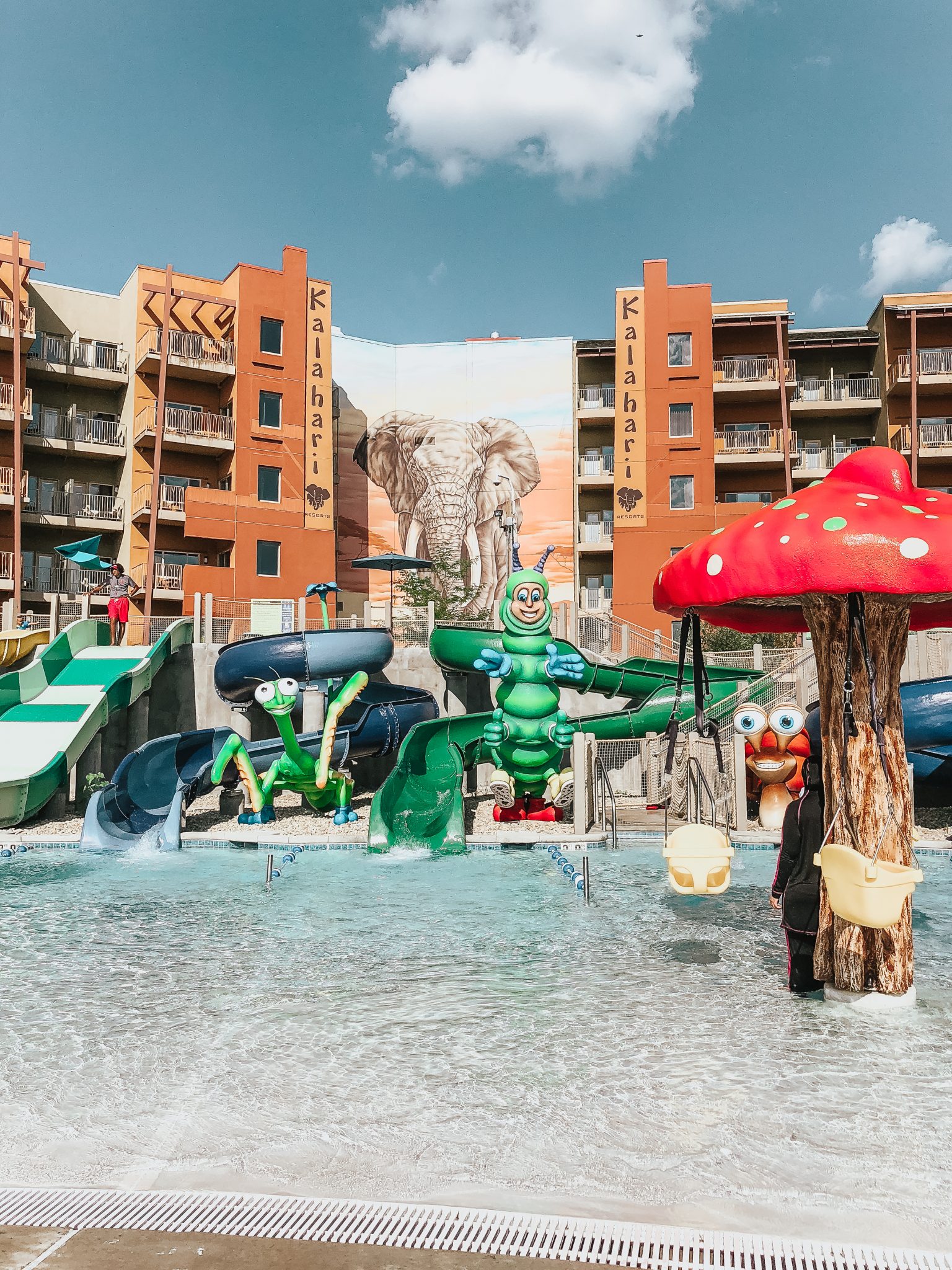 Bugs Burrow is an outdoor-themed water play area for kiddos! There are slides, splash areas, and everything is from a bug's point of view! Everything is colorful, fun, and built just for kids.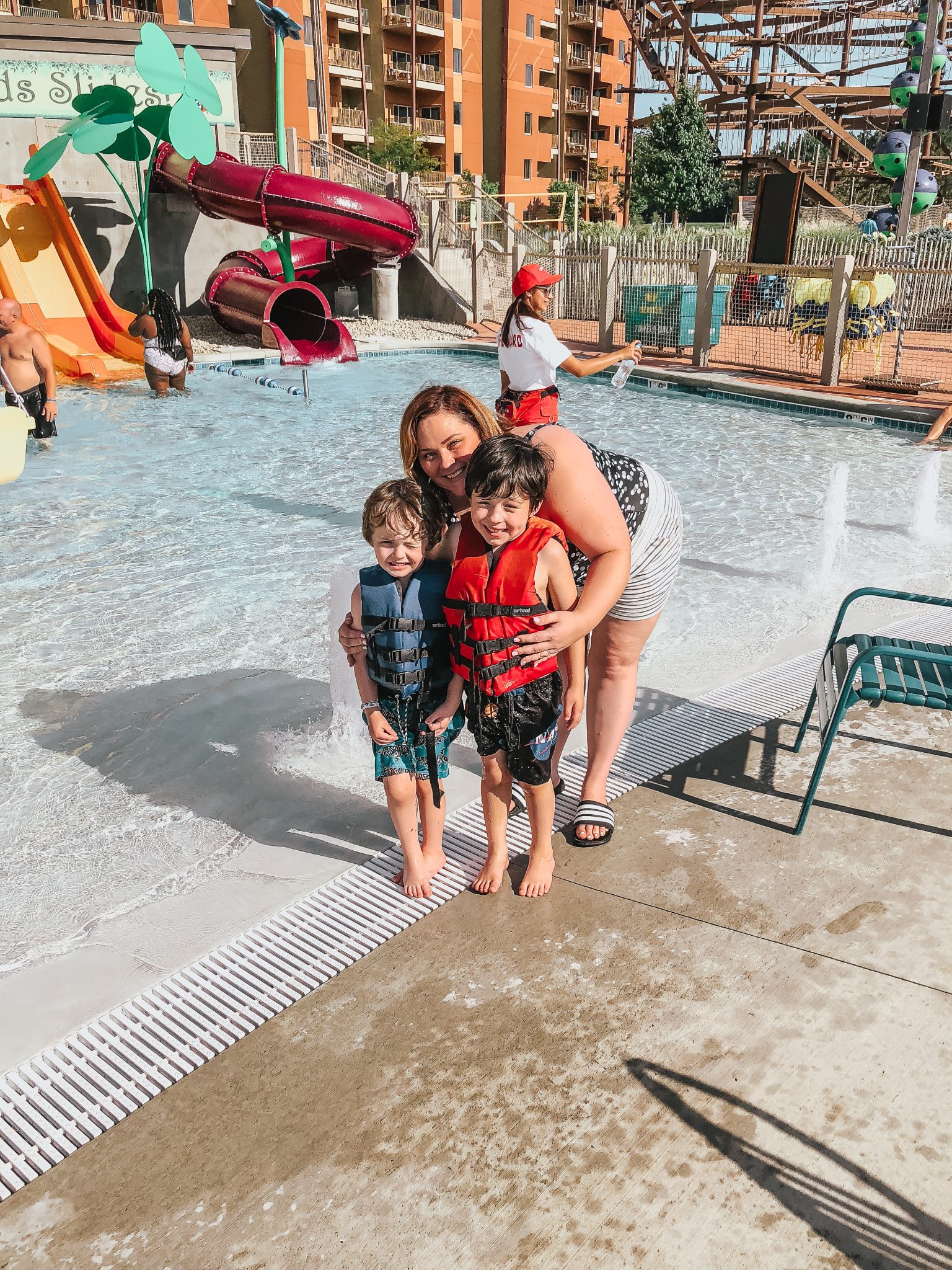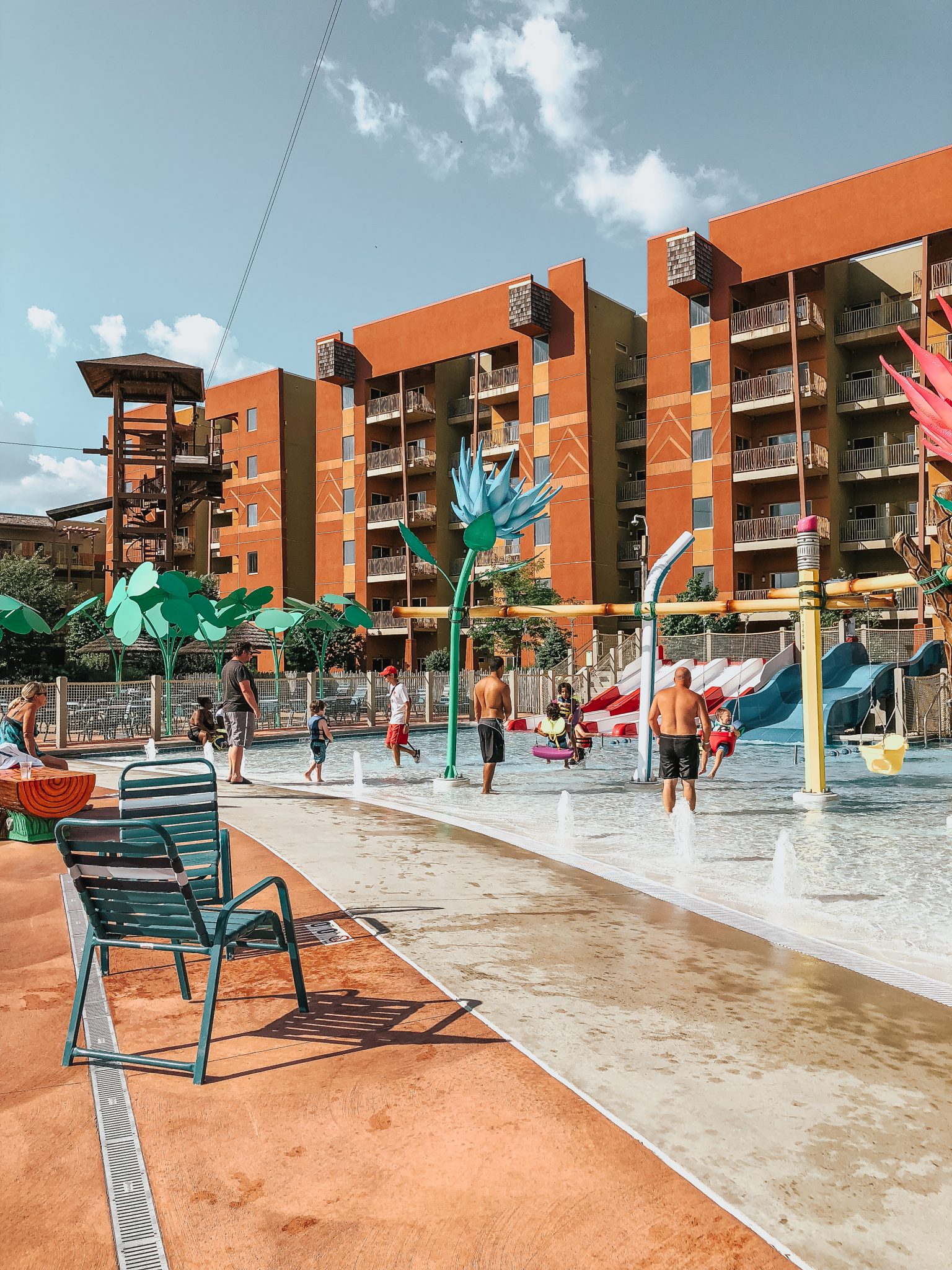 There are also lots of other fun things outdoors like the Extreme Rush slide, lots of spas, the Kids Safari Pool, Lagoon Pool, outdoor bungalows, and other large attractions for older kiddos and adults. Since my boys are 4 and 7 we stayed in the kid areas, but man was everything else fun to look at!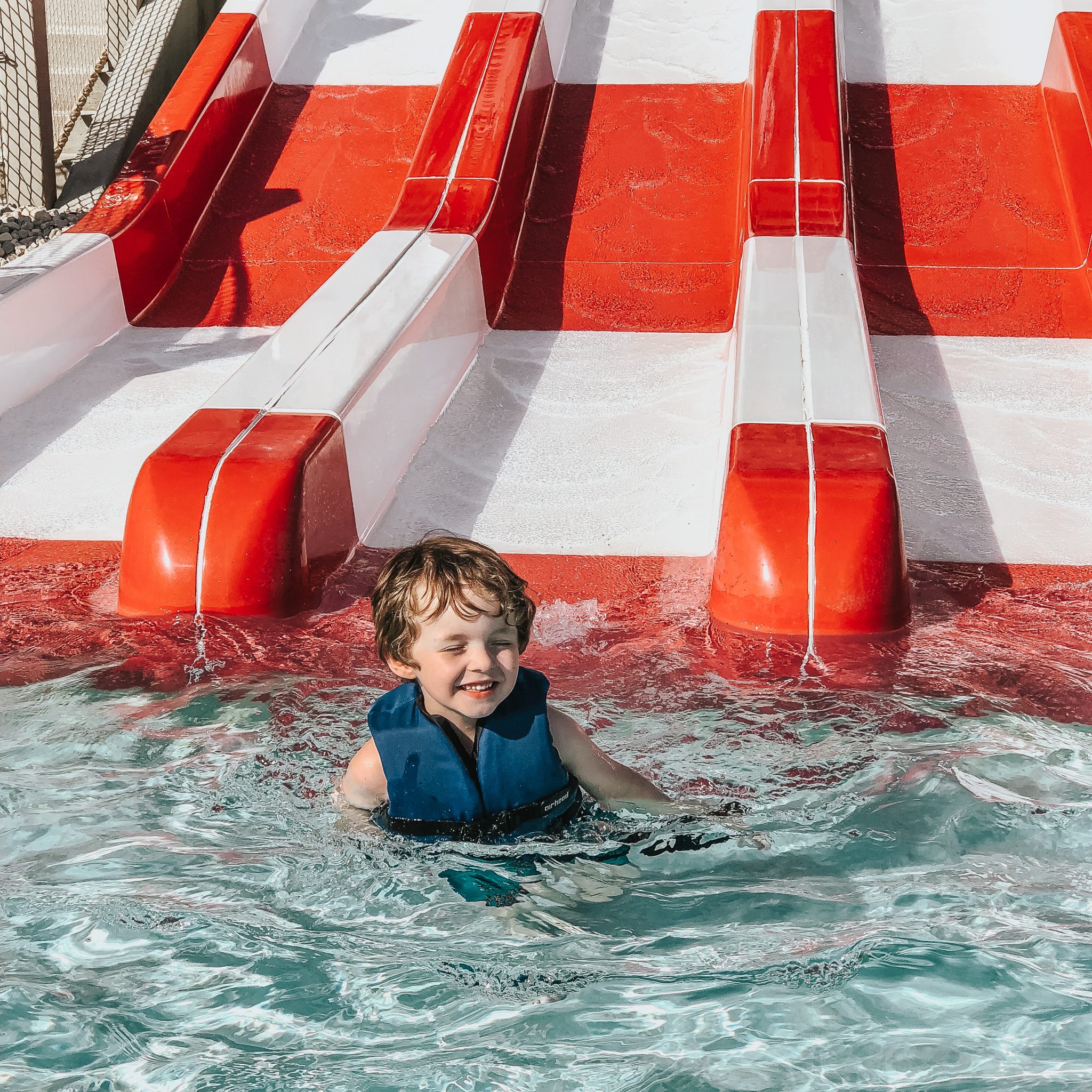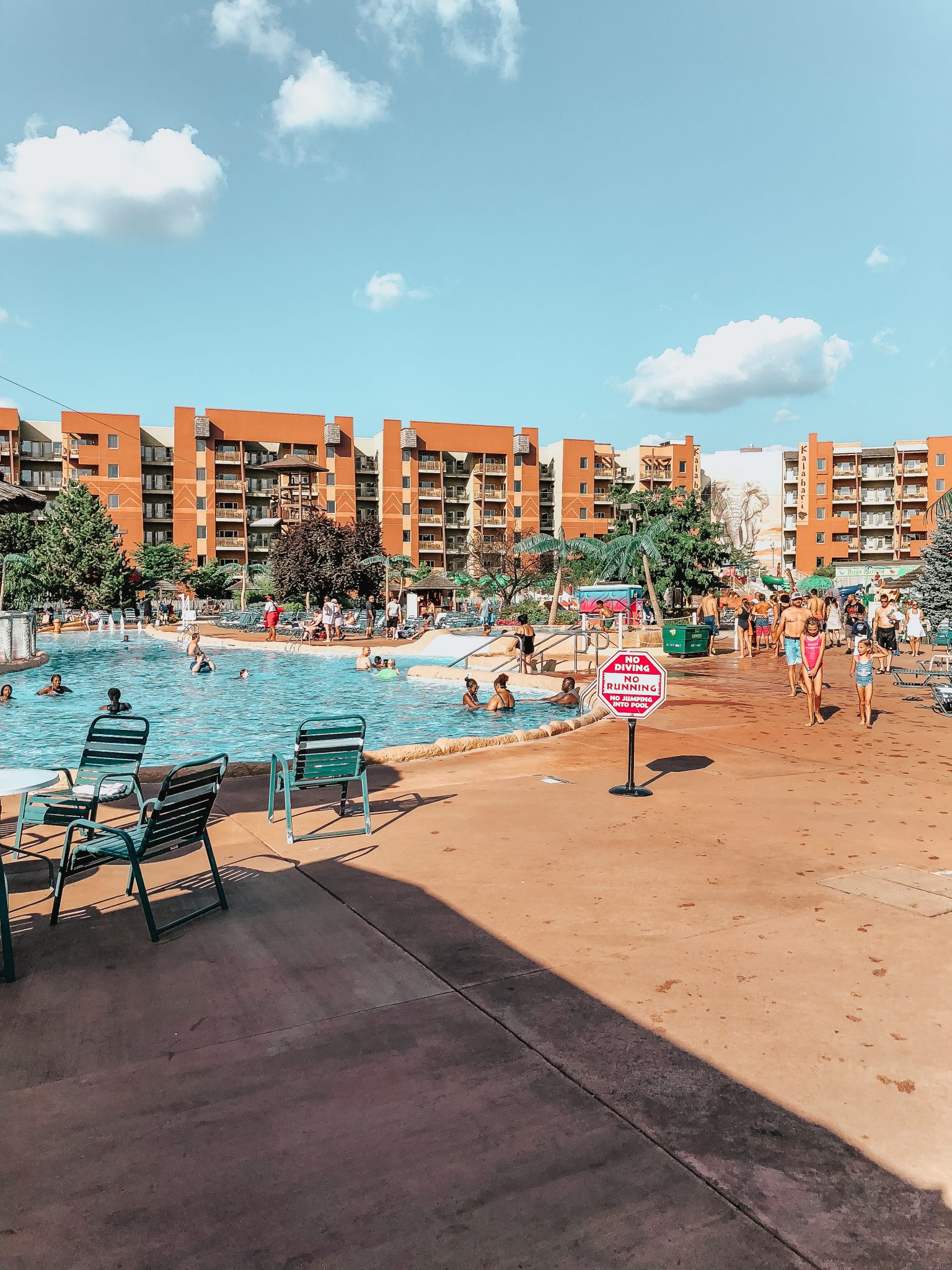 Kid's Safari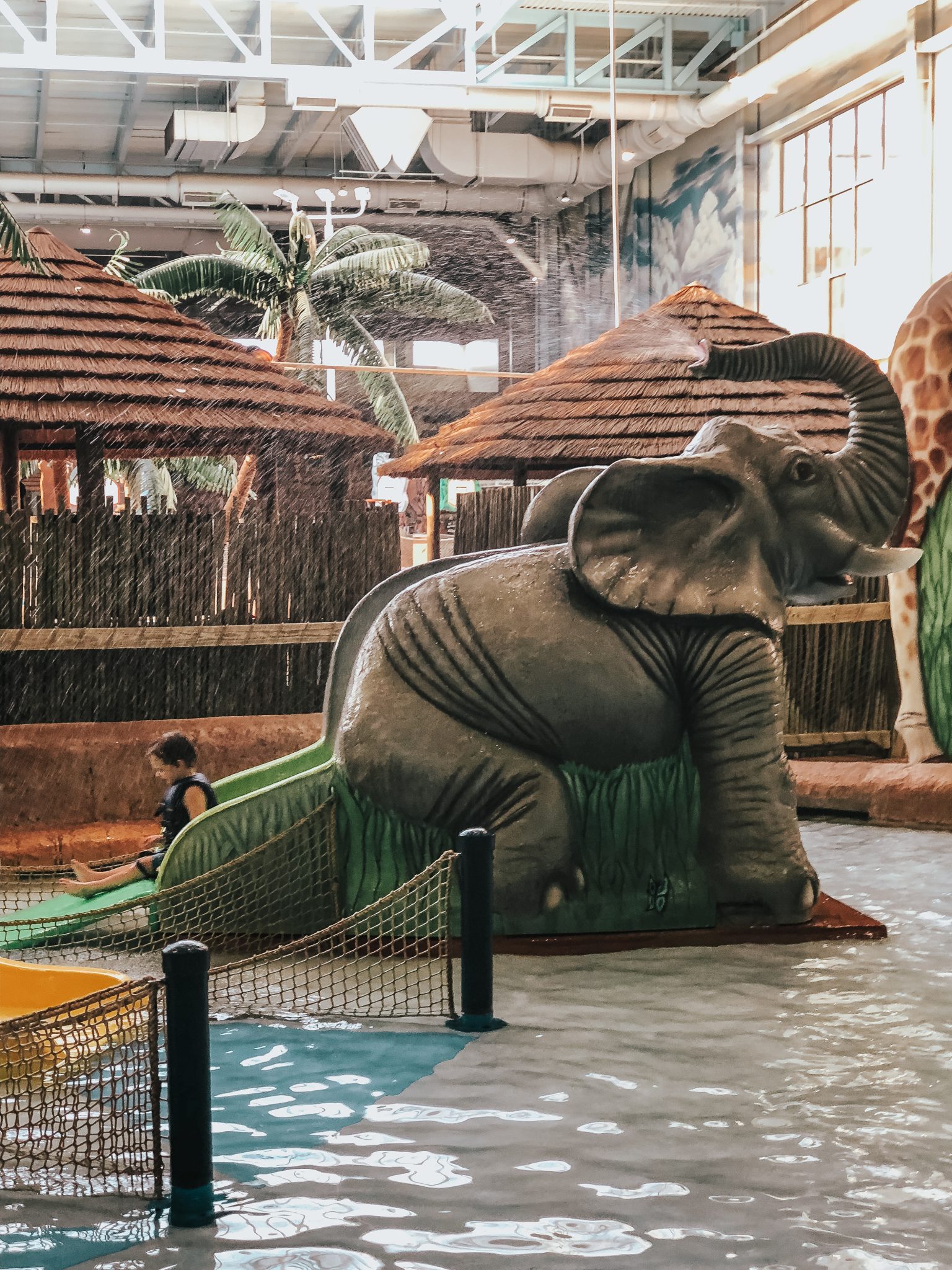 Kid's Safari was also one of the kiddos favorite areas because they could play on everything! If your kids are anything like mine they need a little warm up on smaller slides before moving to larger ones. This was the perfect area for them to splash around and get comfortable playing in the water.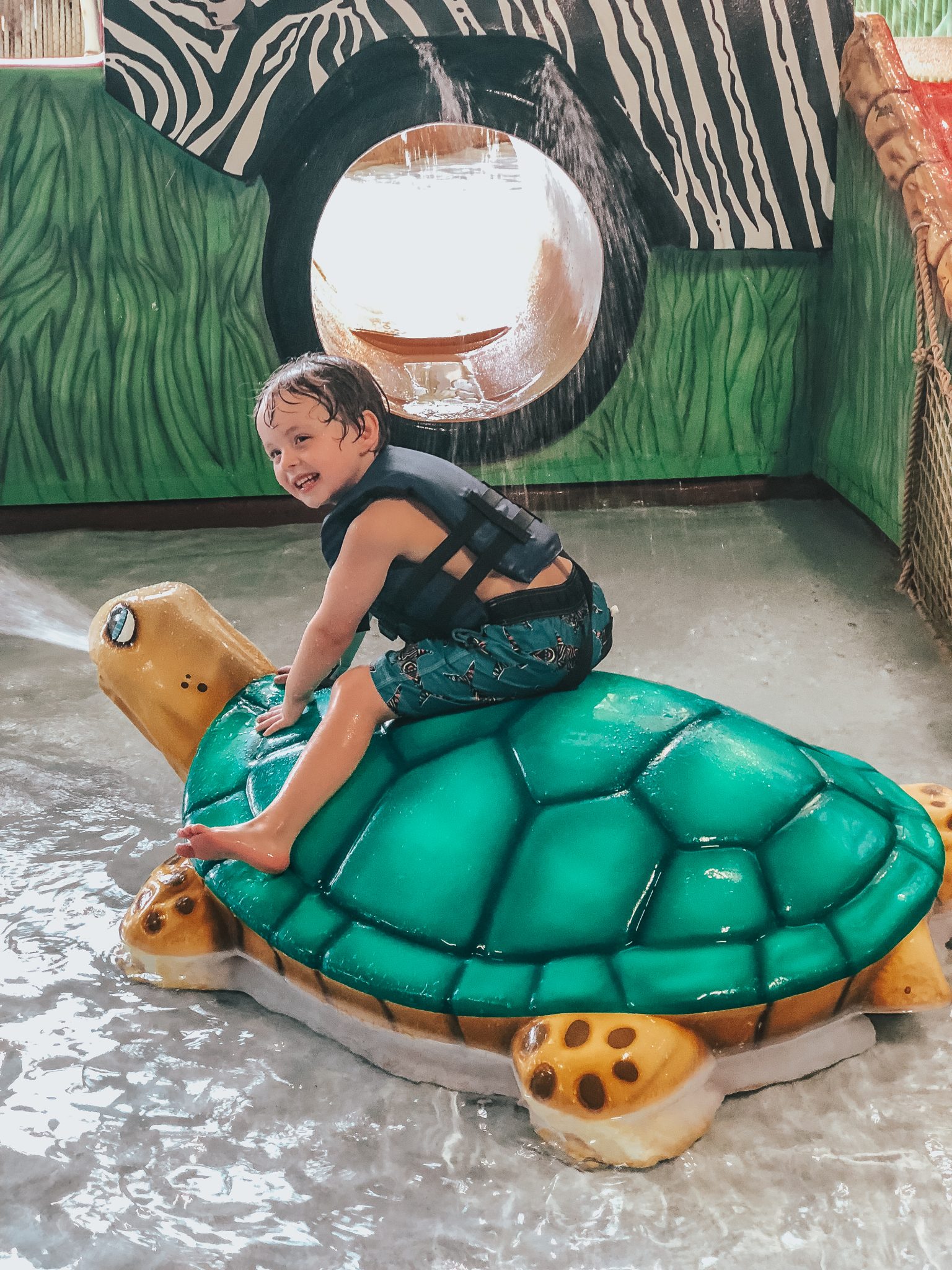 There were lots of fun elements like a jeep they could get in, slides, swings, and play structures. They had a blast!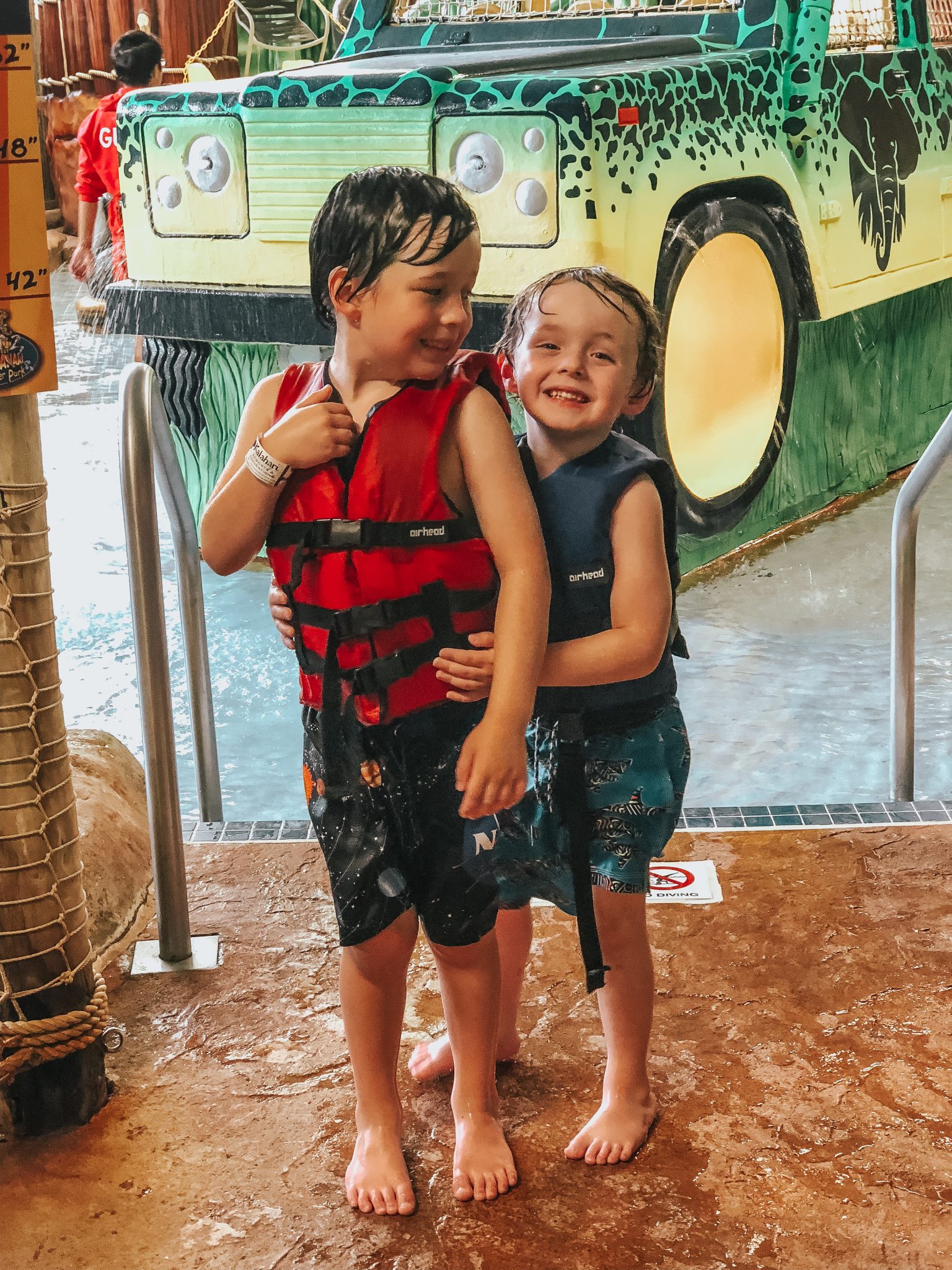 Wave Pool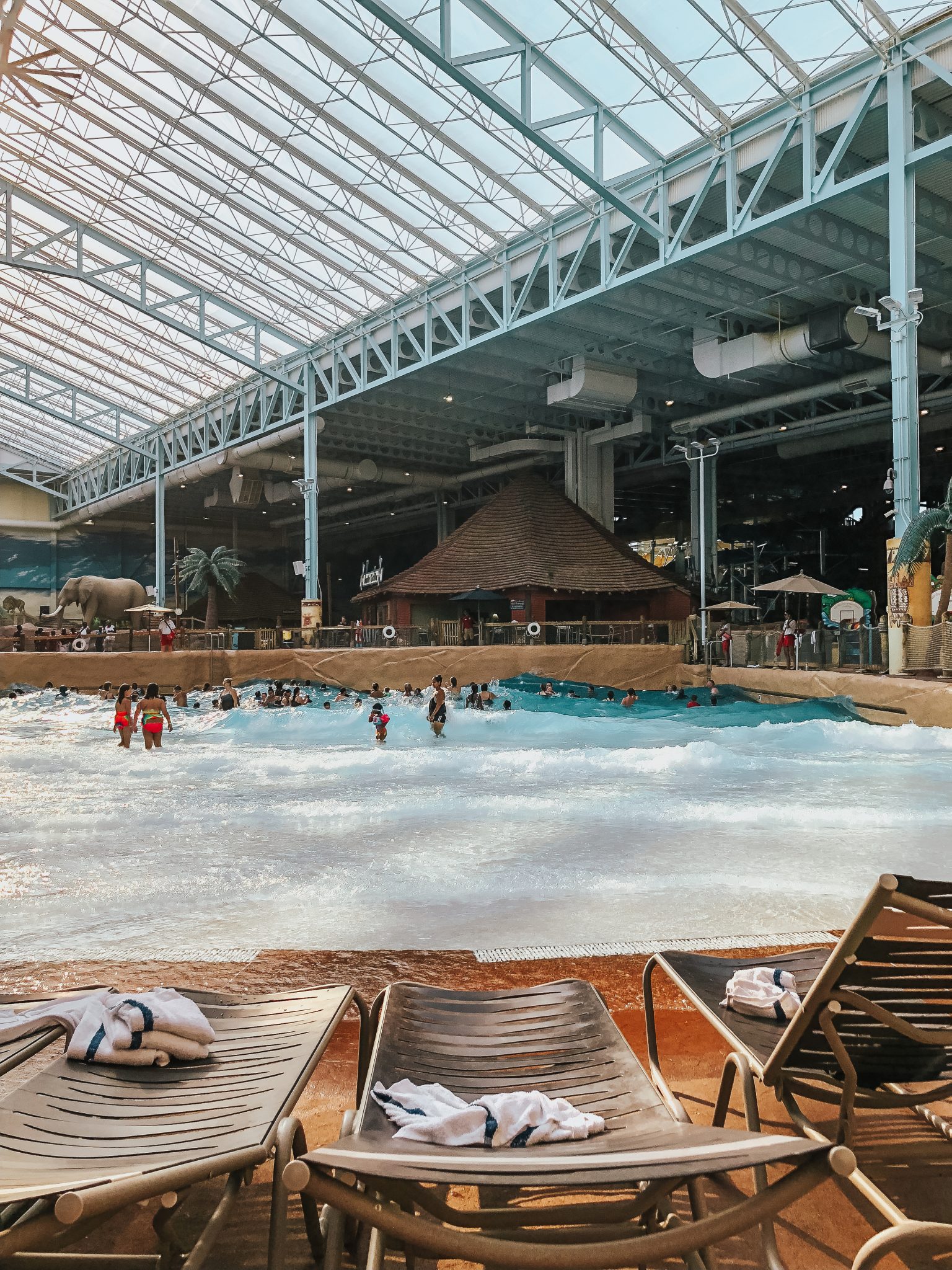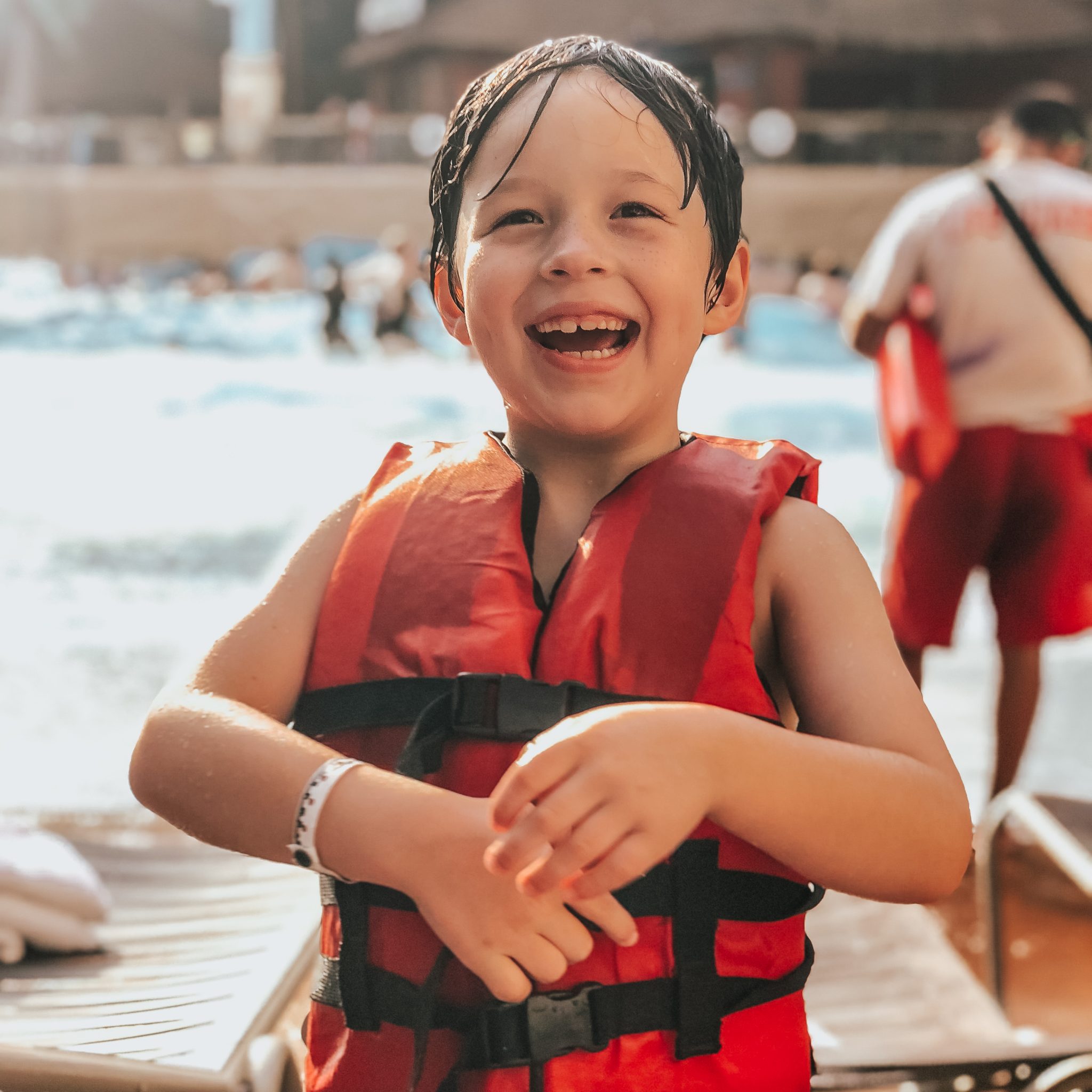 The boys absolutely LOVED the wave pool! At first, they started in the shallow end but eventually worked their way into the water where it was waist deep.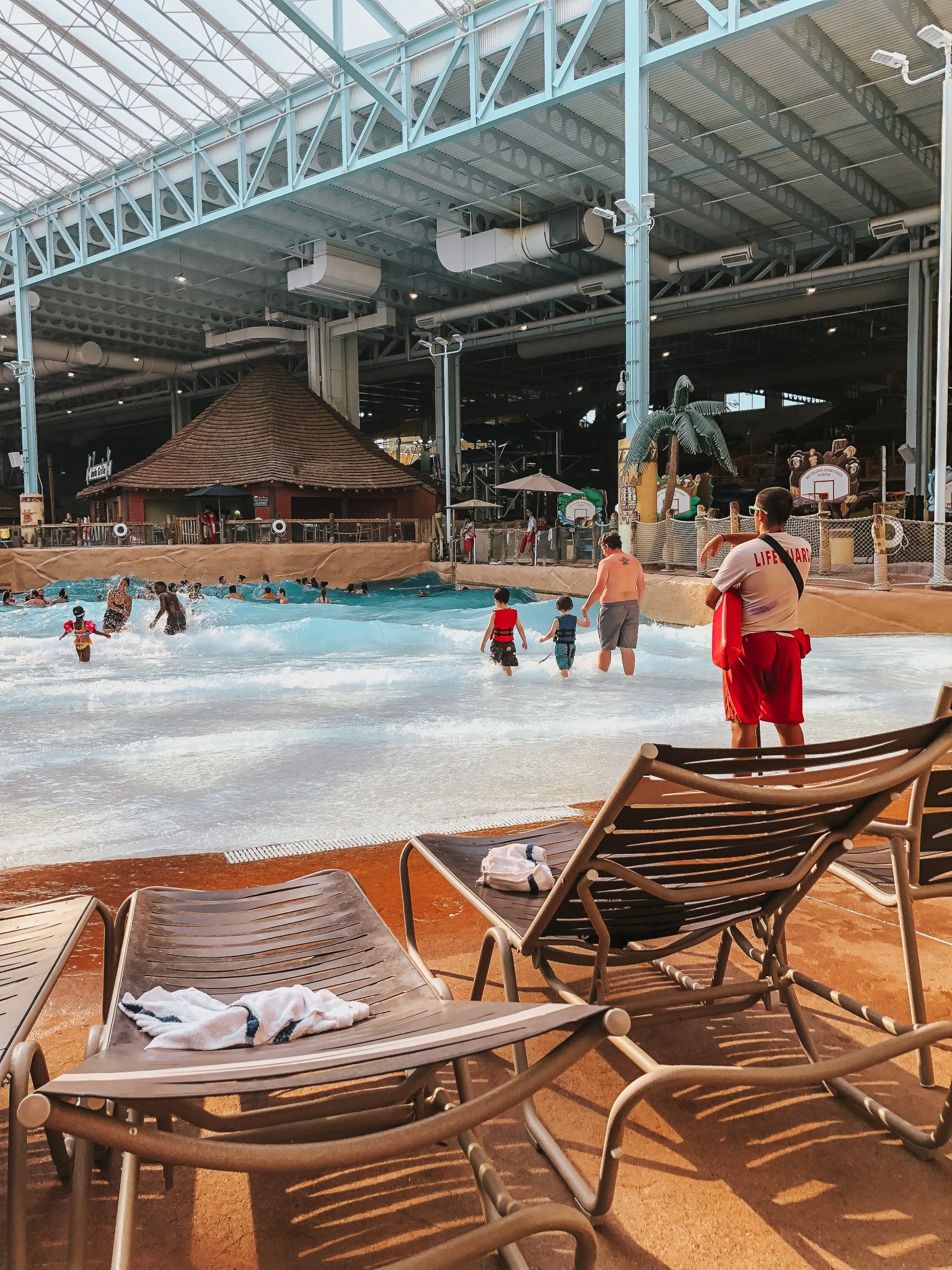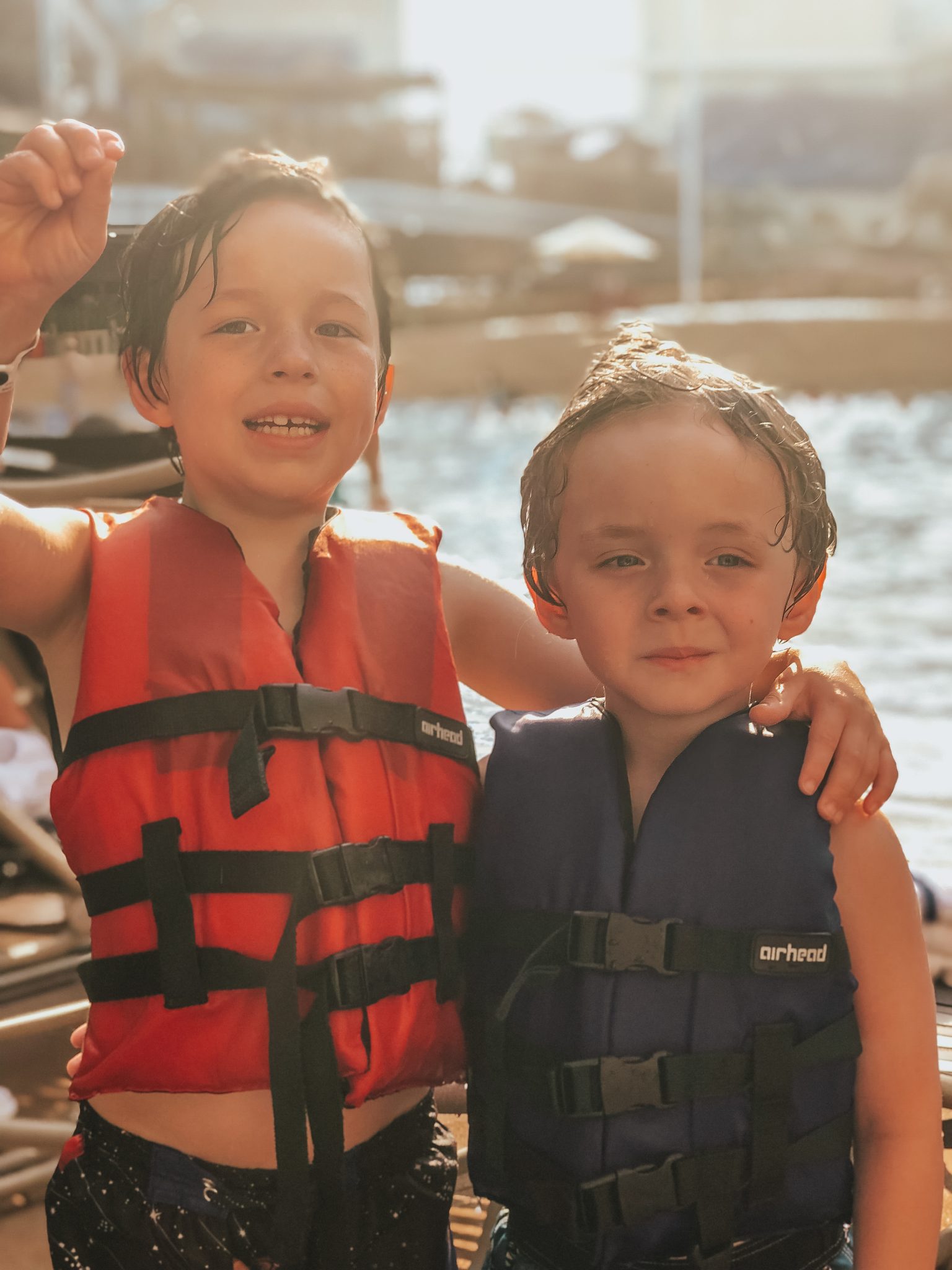 Food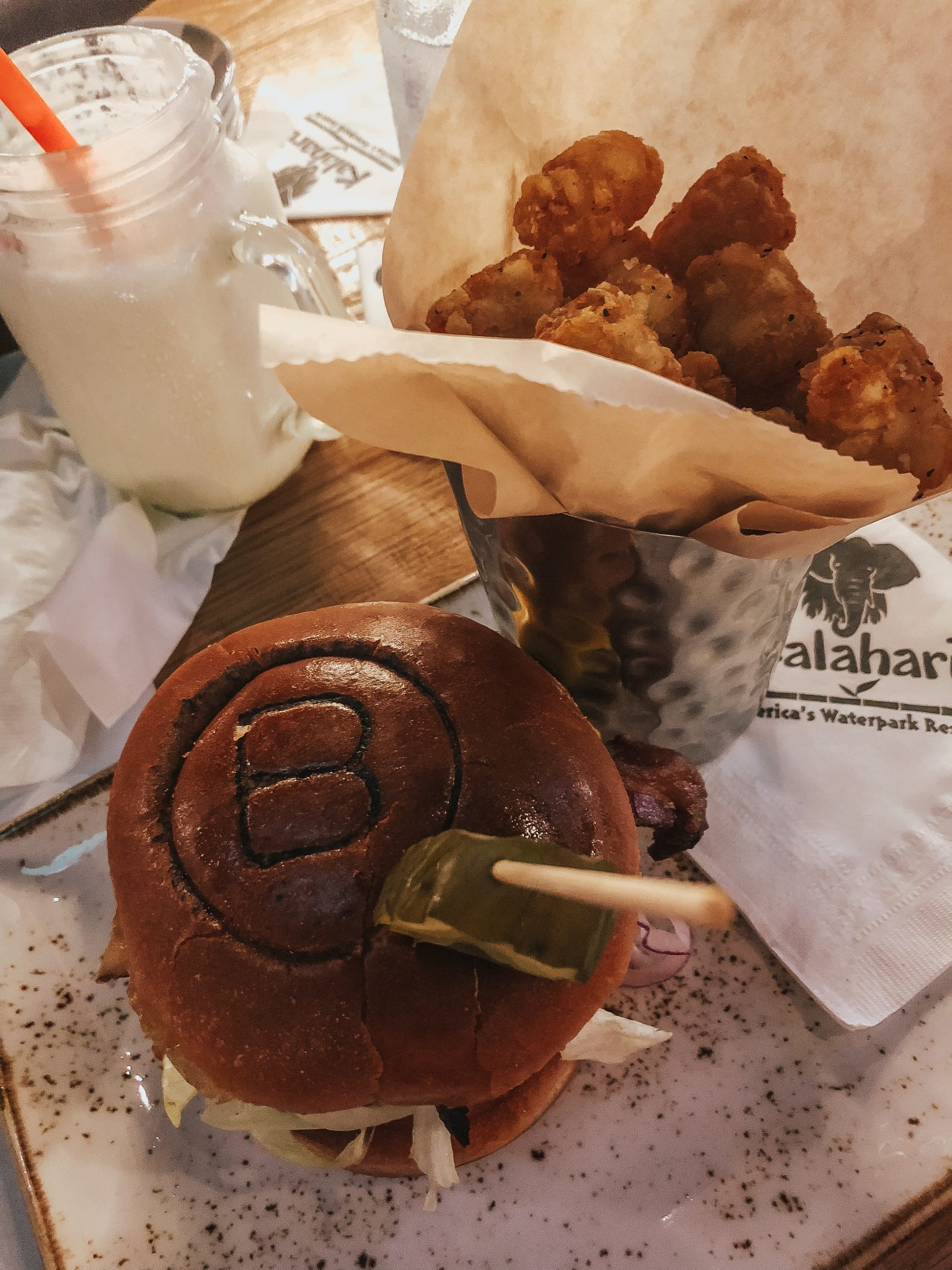 We ate dinner at the B-Lux Grill & Bar, upon checking in we were told they had the BEST burgers and milkshakes so of course we had to check it out! Everyone at the table had burgers and shakes and they did not disapoint! I couldn't believe how delicious everything was – definitely coming back to eat here when we visit again for Levi's birthday.
Also, the menus were coloring sheets for the boys to color and create on. Sometimes waiting can be hard for kiddos so this little touch was much appreciated!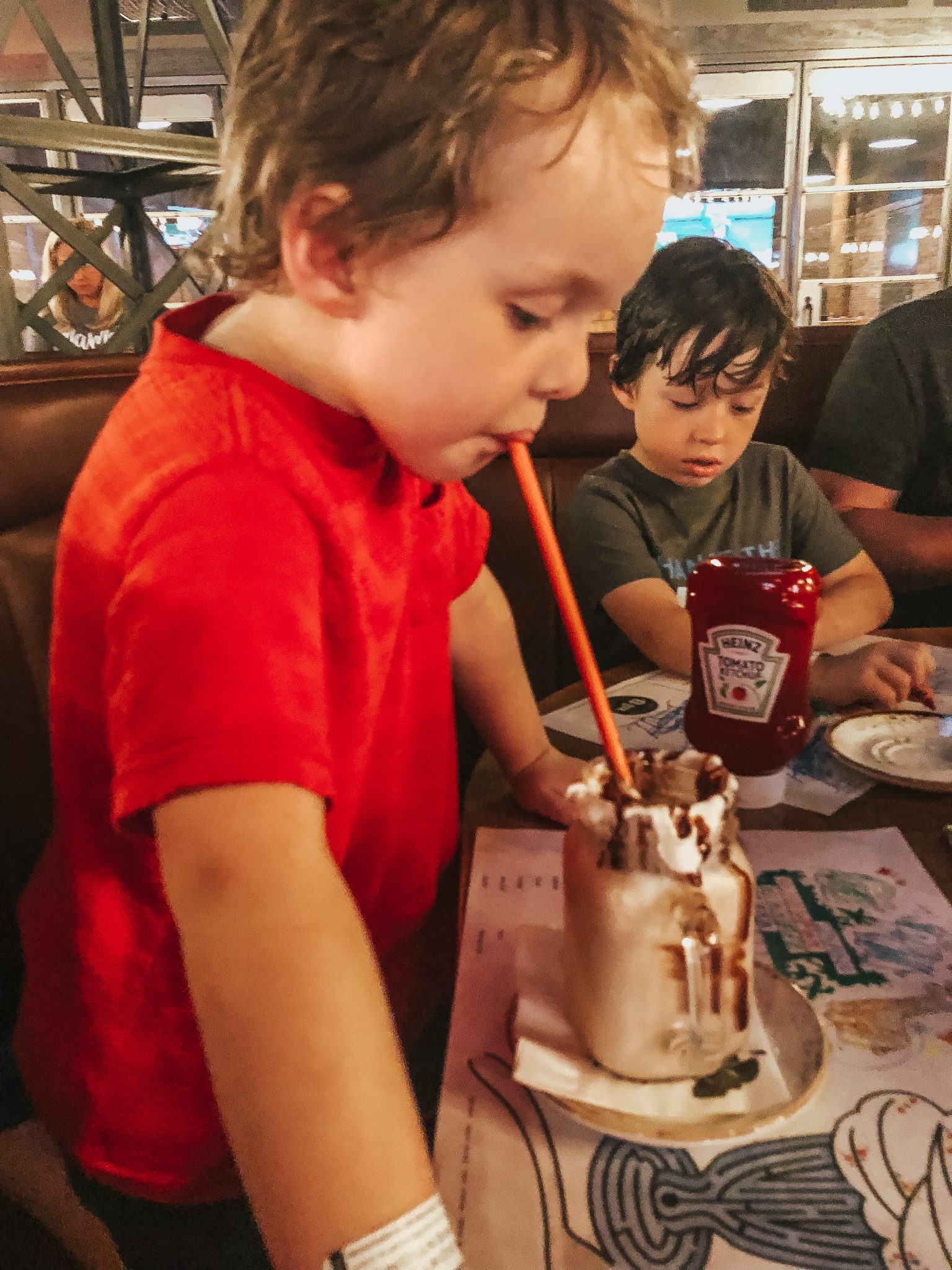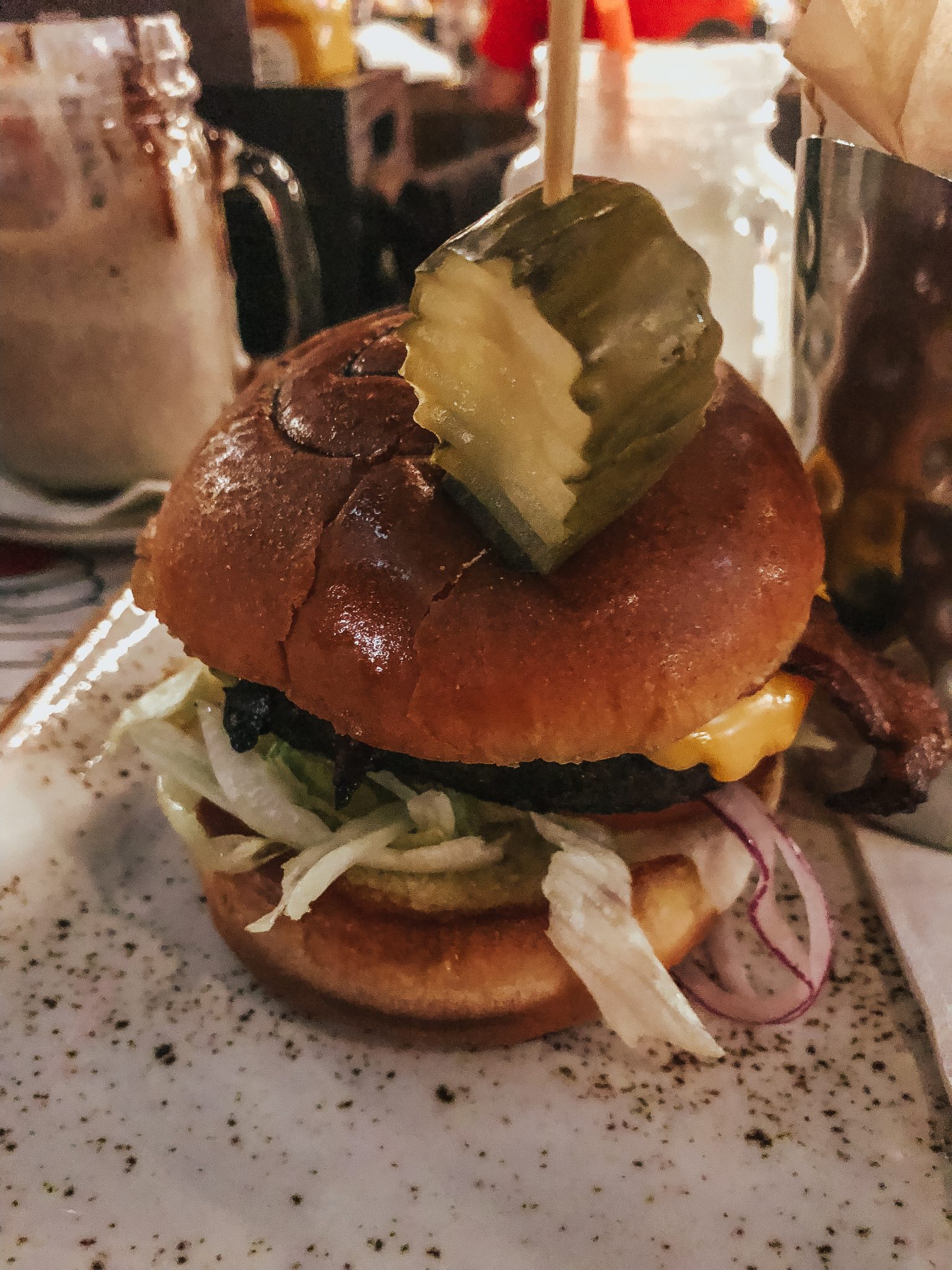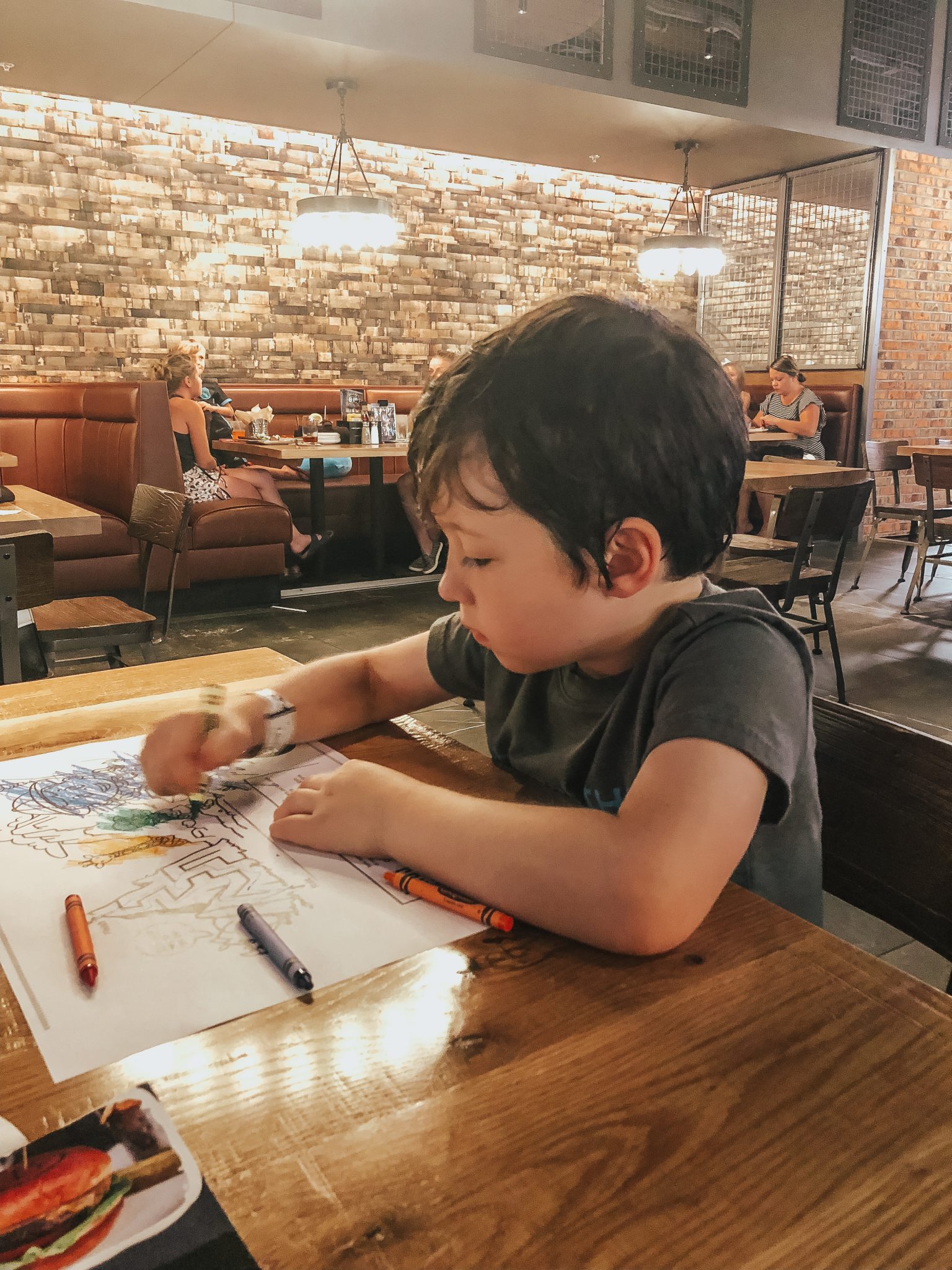 Our Room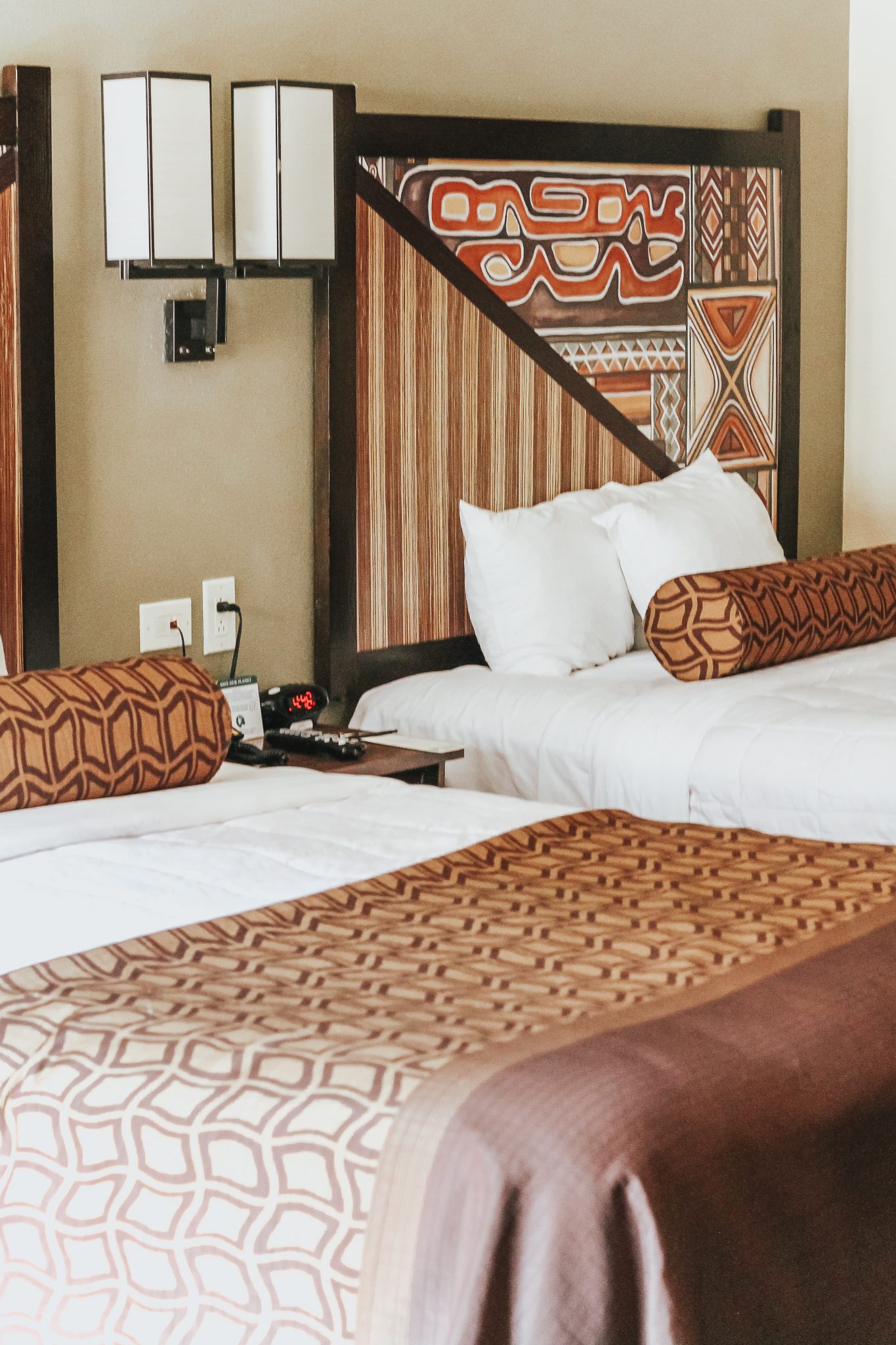 We stayed in the Desert Hut room and it was perfect for our family. Two beds, a sofa, tv, full bathroom, the works! Plus, the kiddos LOVED the deocr! The room contained the most beautiful artwork, but most importantly – the beds were COMFY! Perfect for a restful nights sleep after a full day in the water.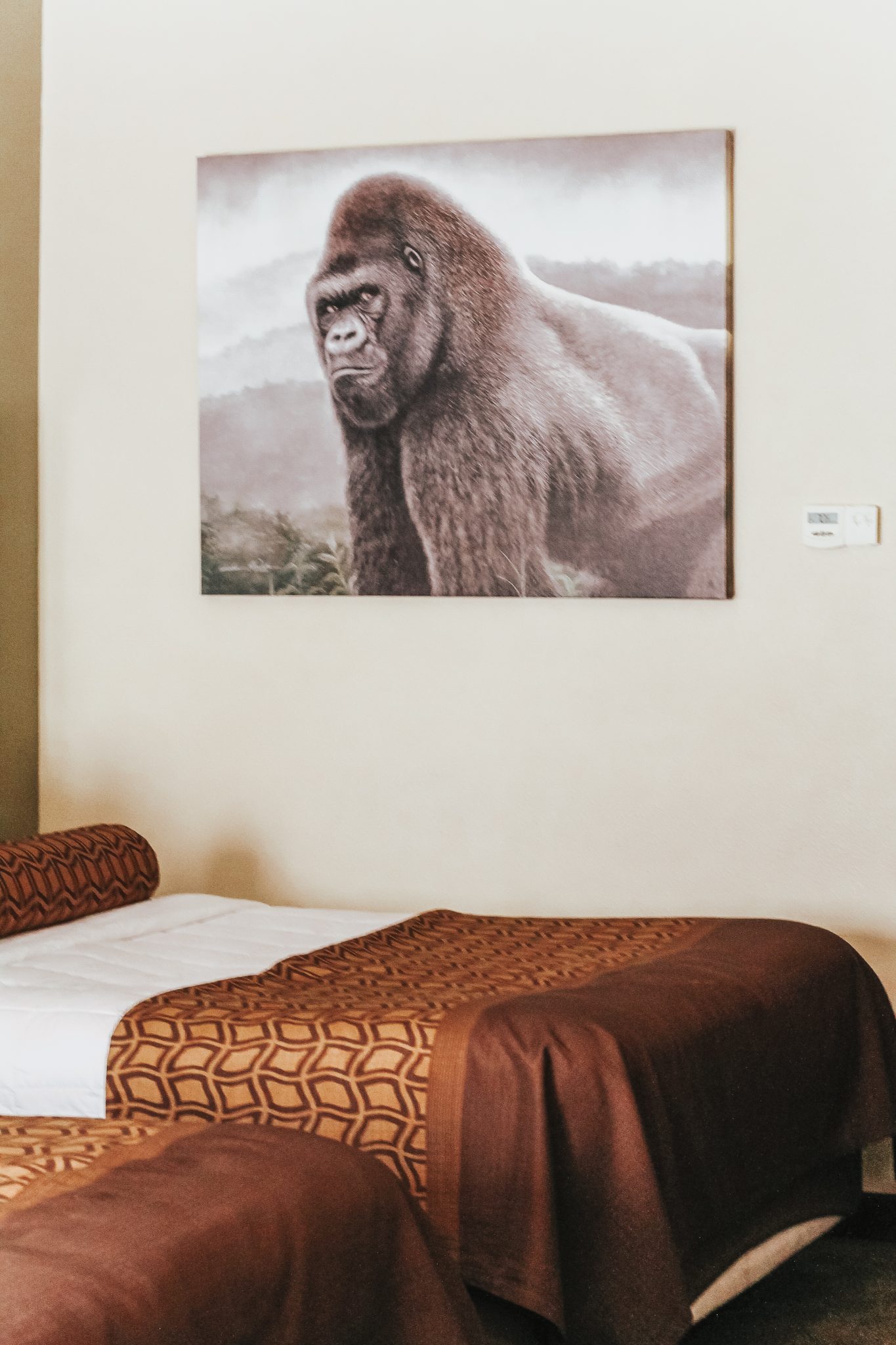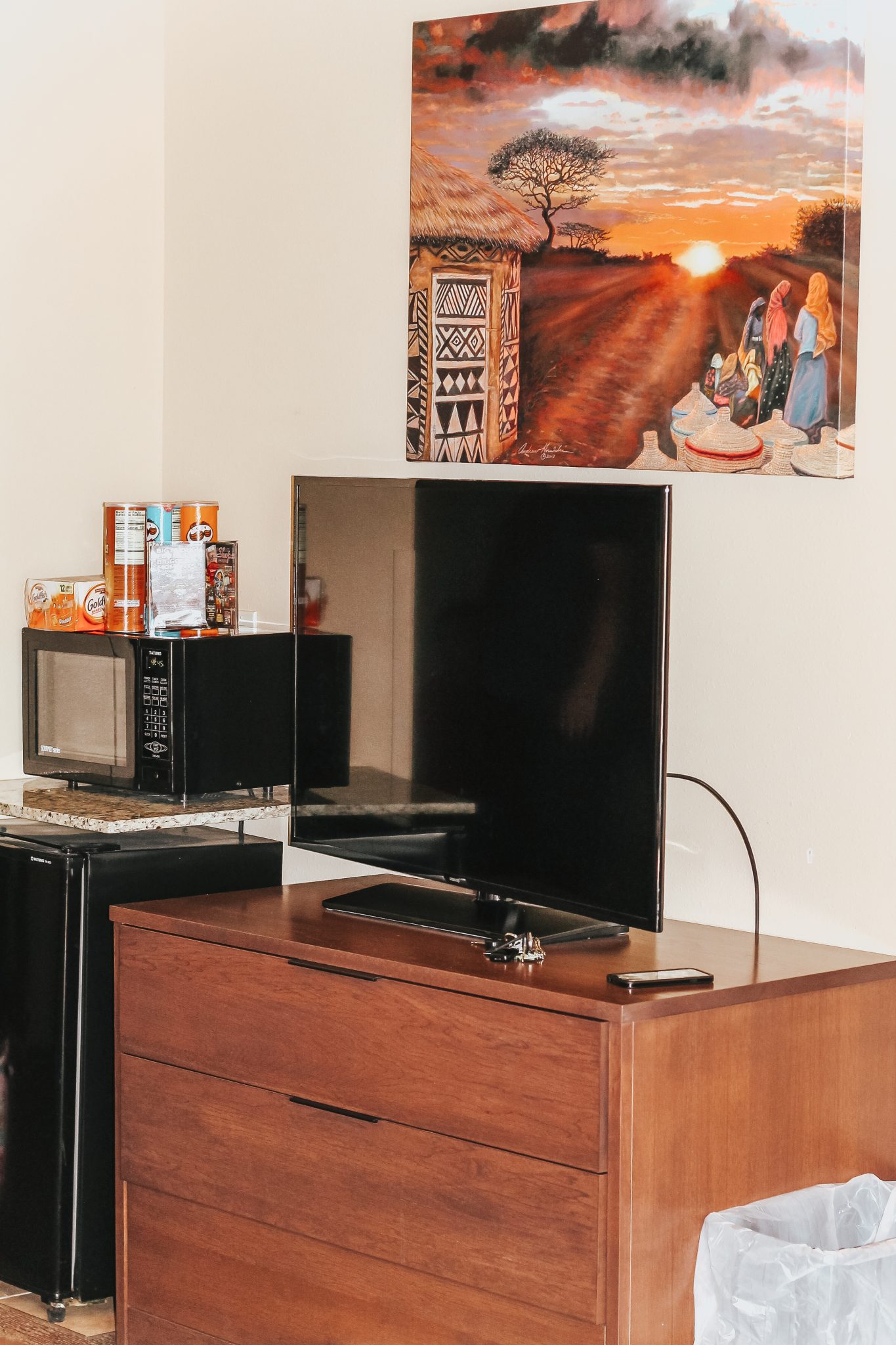 So there you have it – our full Kalahari adventure! We cannot wait to go back as a family to ring in Levi's 5th birthday next month!
Love this post? Pin it for later here: