A huge thanks to USFamilyGuide and the Bavarian Inn Lodge for inviting us to enjoy a romantic night away.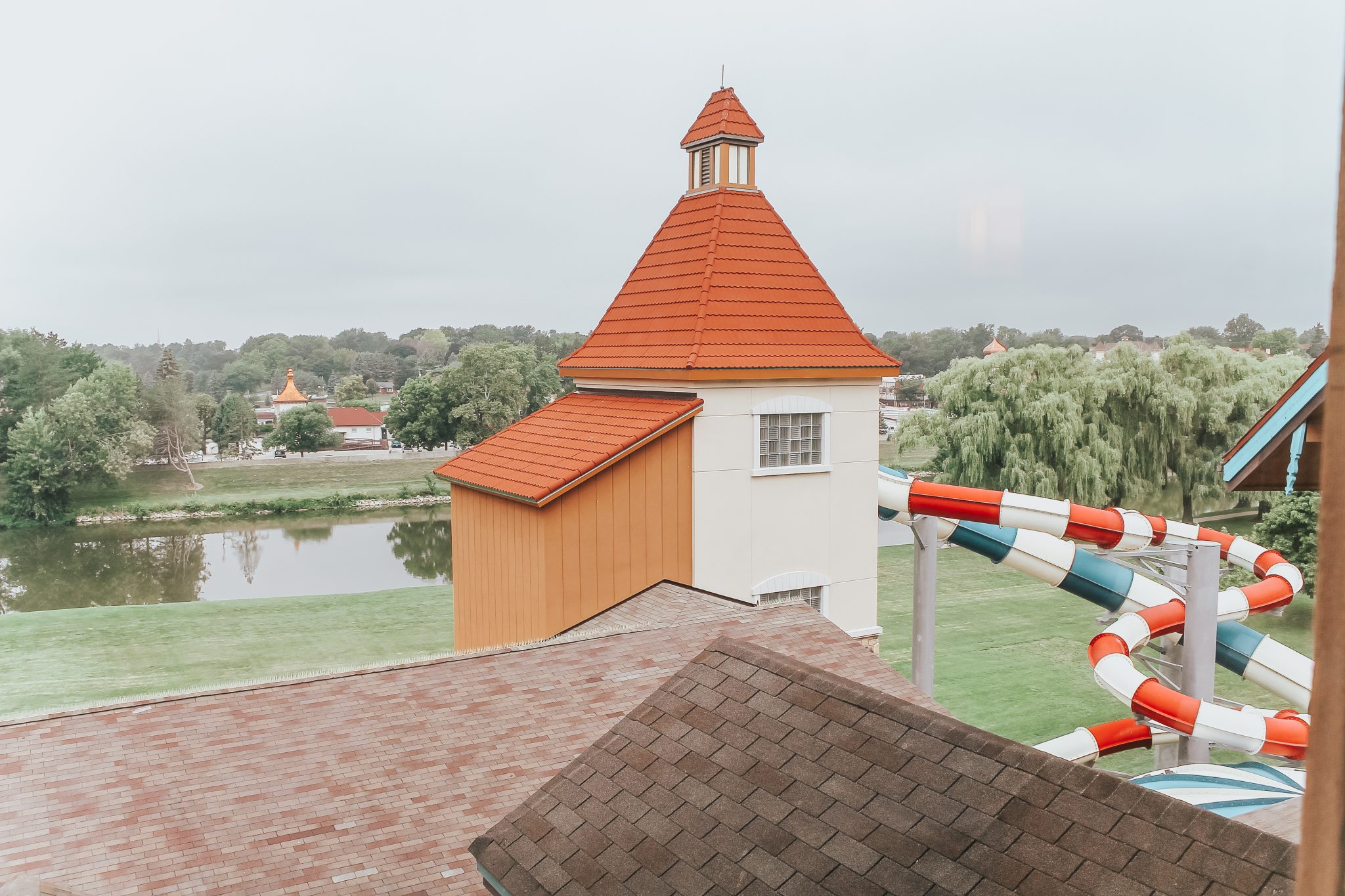 Hello, friends!
I am SO HAPPY to share today's post with you because it's one of my favorite trips so far this year. A few weeks ago my husband William and I visited Bavarian Inn Lodge in Frankenmuth, Michigan for a romantic night away.
The first thing we did after checking in was to take a tour of our room. It was a whirlpool sweet and it was so so roomy and beautiful! It was very rainy and storming the day we came so, unfortunately, the photos are a little darker than I'd like – but you can get a feel for the room. It had a king bed, pull-out sofa, whirlp0ool tub, balcony, and an amazing shower, too! To see a video room tour, check out our Instagram stories here.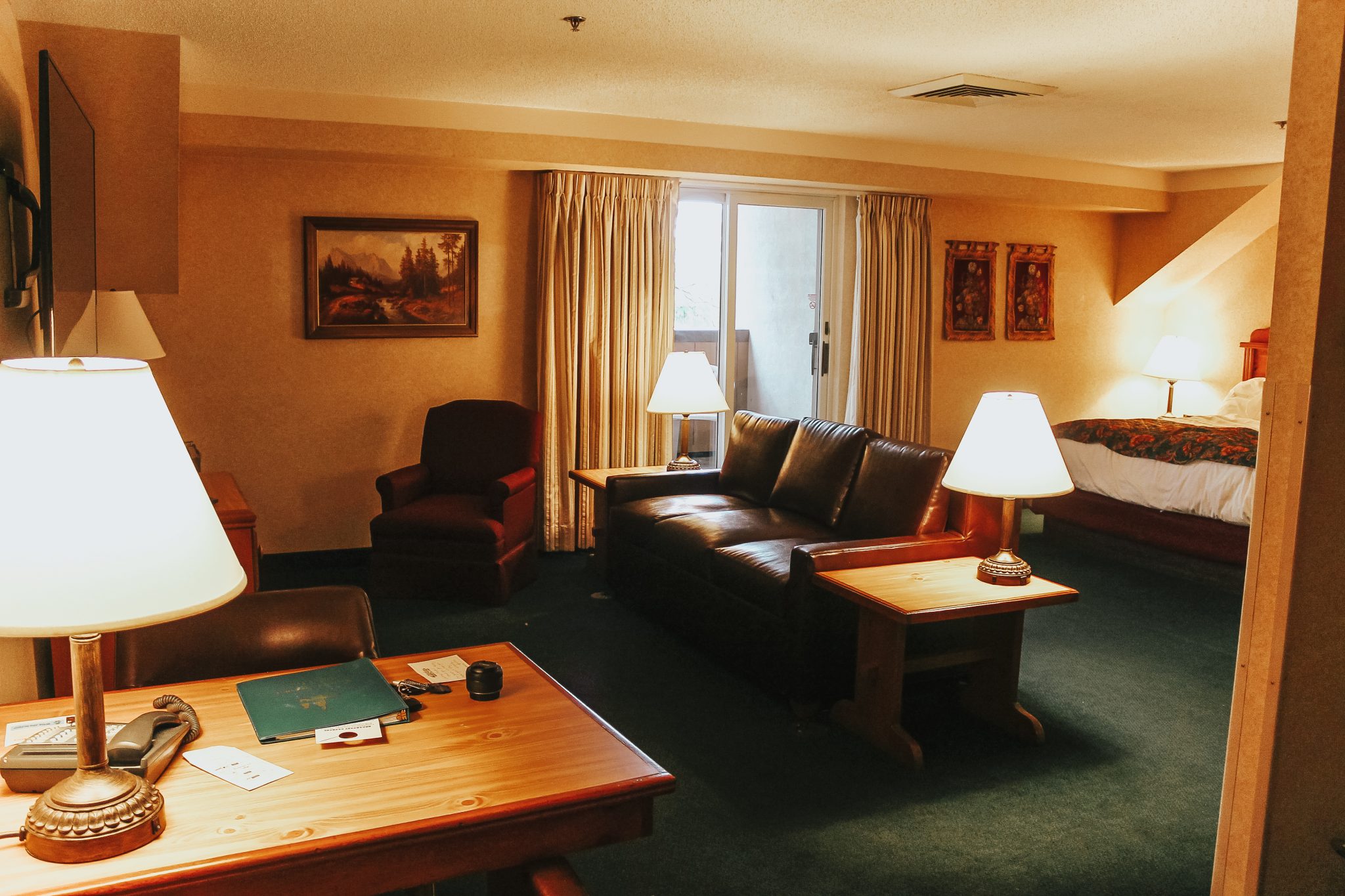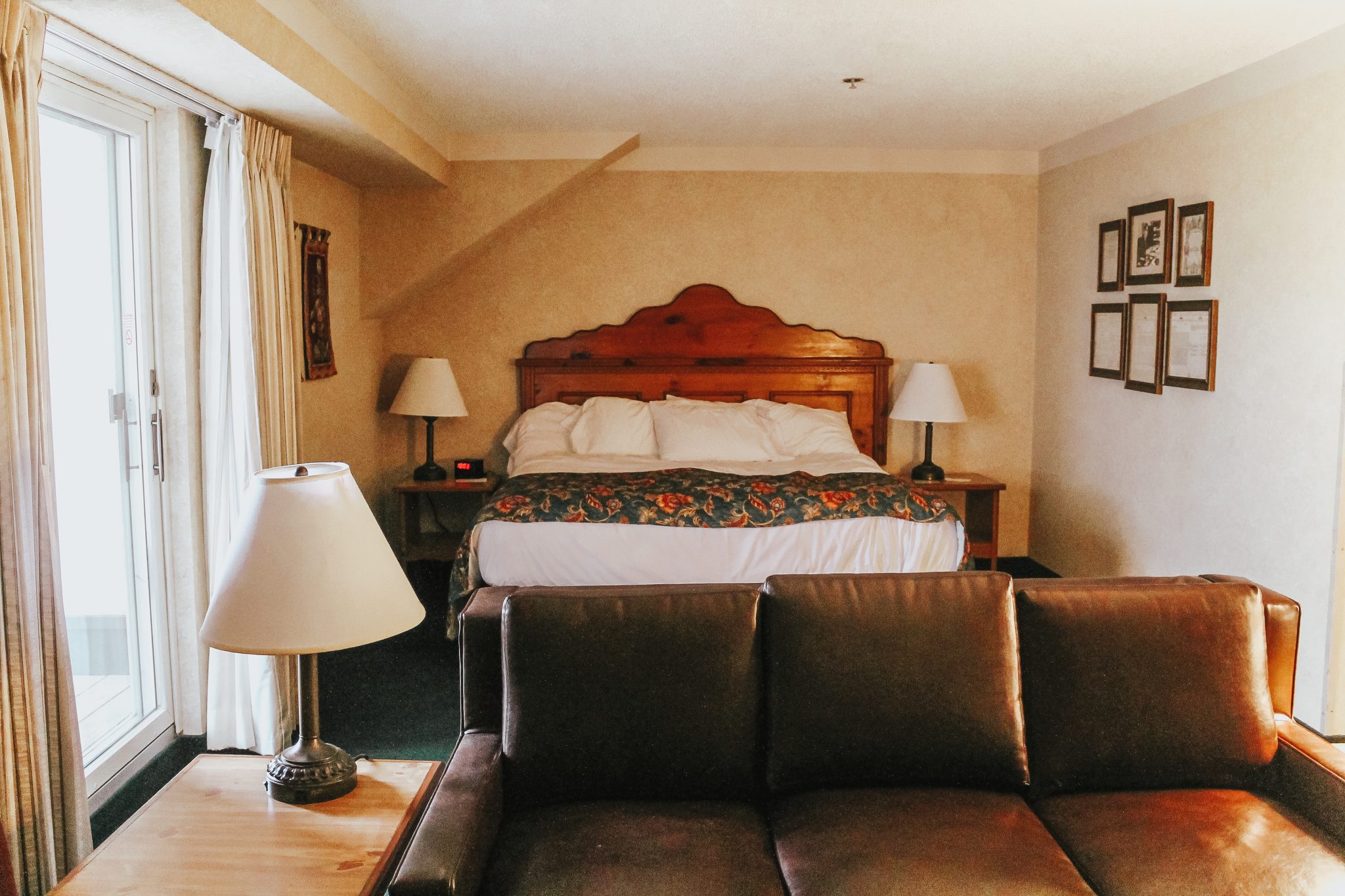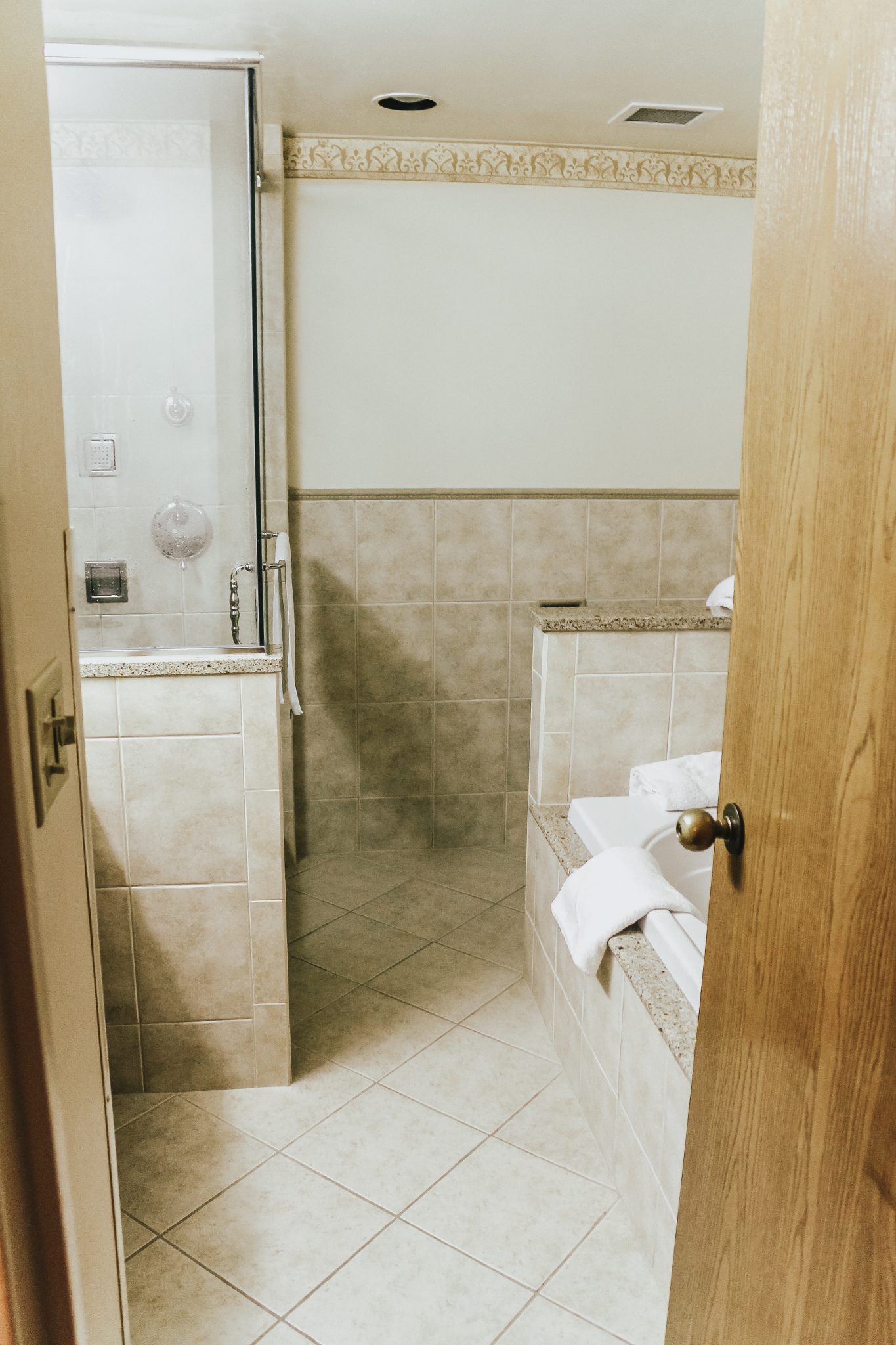 Fun Fact: My husband and I honeymooned here and booked a similar room! So it was so much fun to come back and visit!
The Bavarian Inn Lodge is located right alongside Cass River right in Frankenmuth, Michigan. The Lodge has 360 European-themed guest rooms, whirlpool and family suites, two gift shops, two lounges, and two restaurants. There is also a 35,000 square feet Family Fun Center with two large water slides, three pools, two whirlpools, and over 160 games. And the best part – it's all under one roof!
Bavarian Inn Restaurant
After we toured the room and unpacked we headed over to the Bavarian Inn Restaurant for dinner. The restaurant has been open for 130 years and has hosted generations of diners, lodgers, and tourists from all over. The restaurant is filled with old-world Euro-pean charm, German architecture, and live music. My husband and I couldn't have picked a better spot to settle in and enjoy a delicious meal.
The food was just SO delicious. The photo on the left is just the side dishes that came with our meals (the chicken soup is delicious), and the photo on the right are the entrees and their sides. Needless to say, by the end of dinner our bellies were full and we were ready to head back to the hotel for some fun!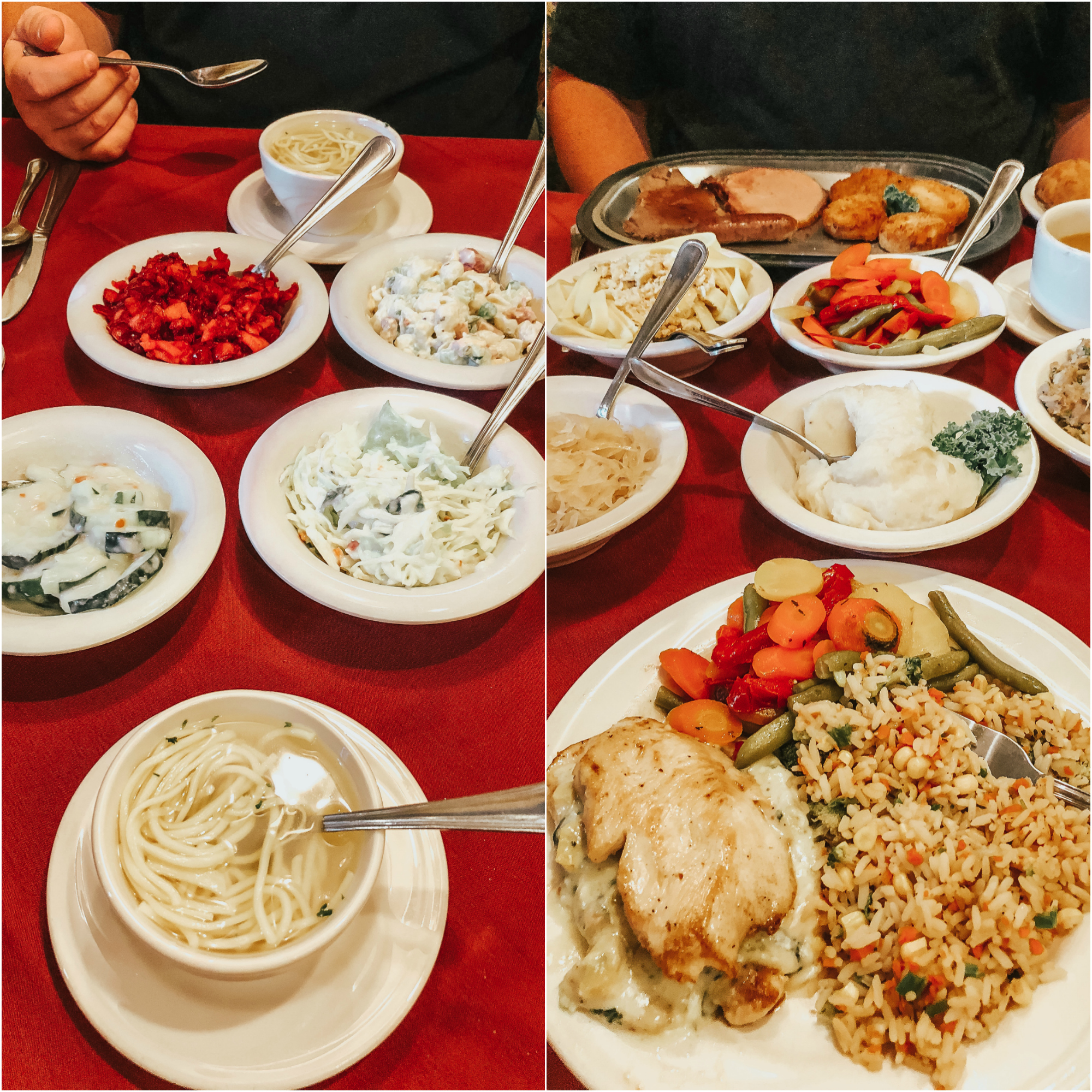 Family Fun Center
My hubby and I are huge gamers and the game room at Bavarian Inn is just incredible! There are so many fun games to play and so many two player games as well. We had so much fun playing games in the arcade and collecting points on our game card – when we were done we passed our points onto a little girl who was in line and BOY was she thrilled!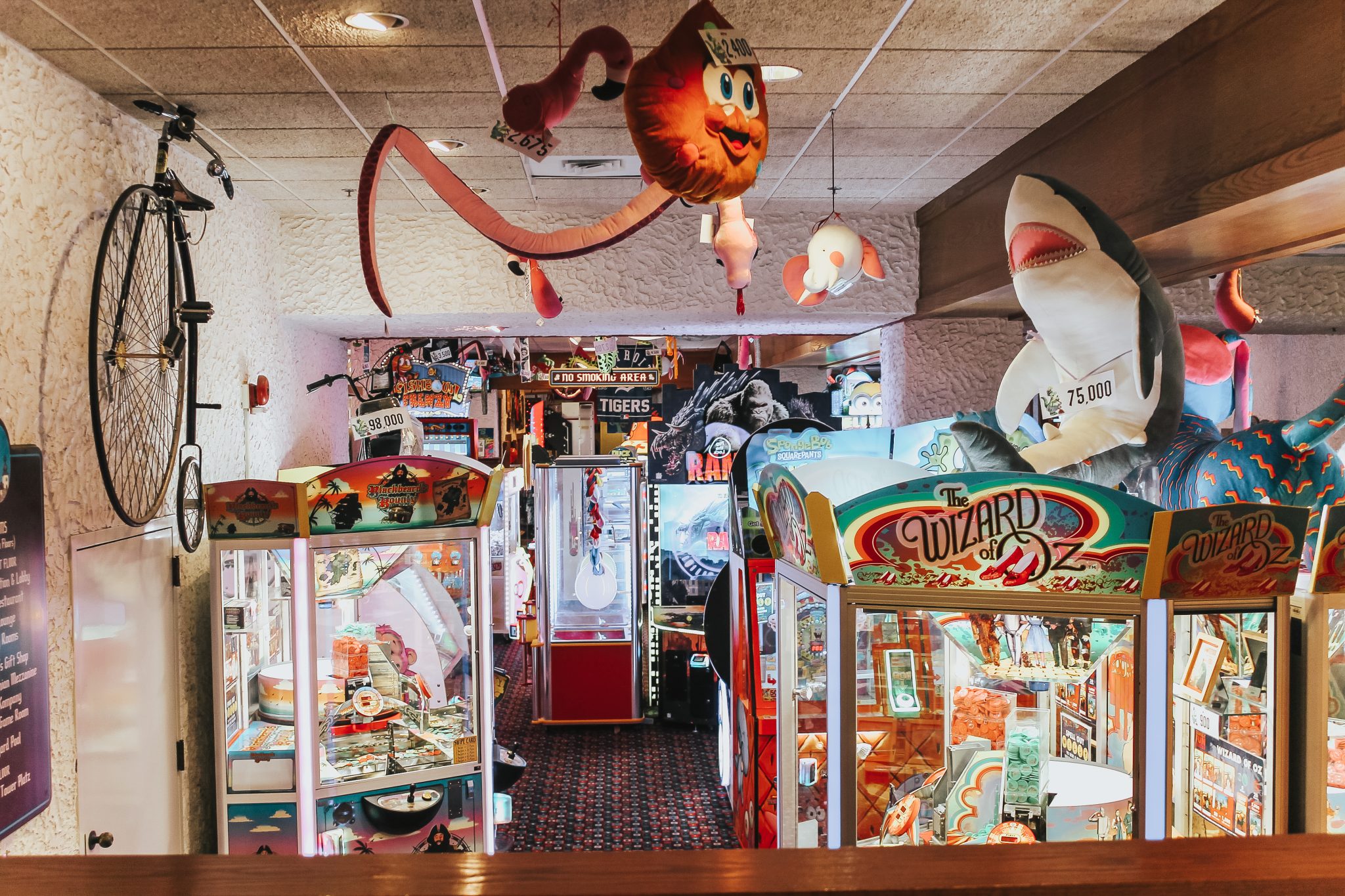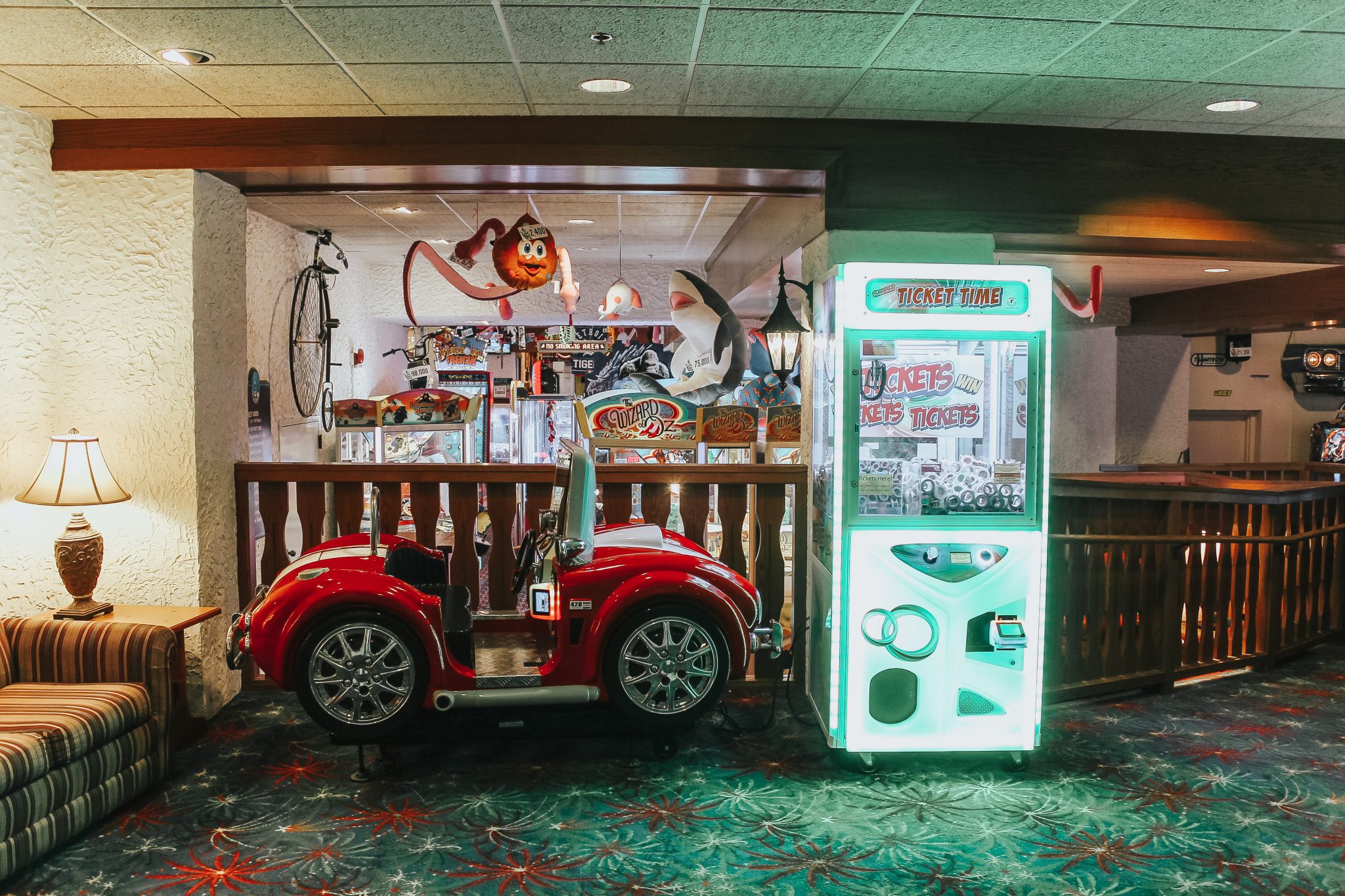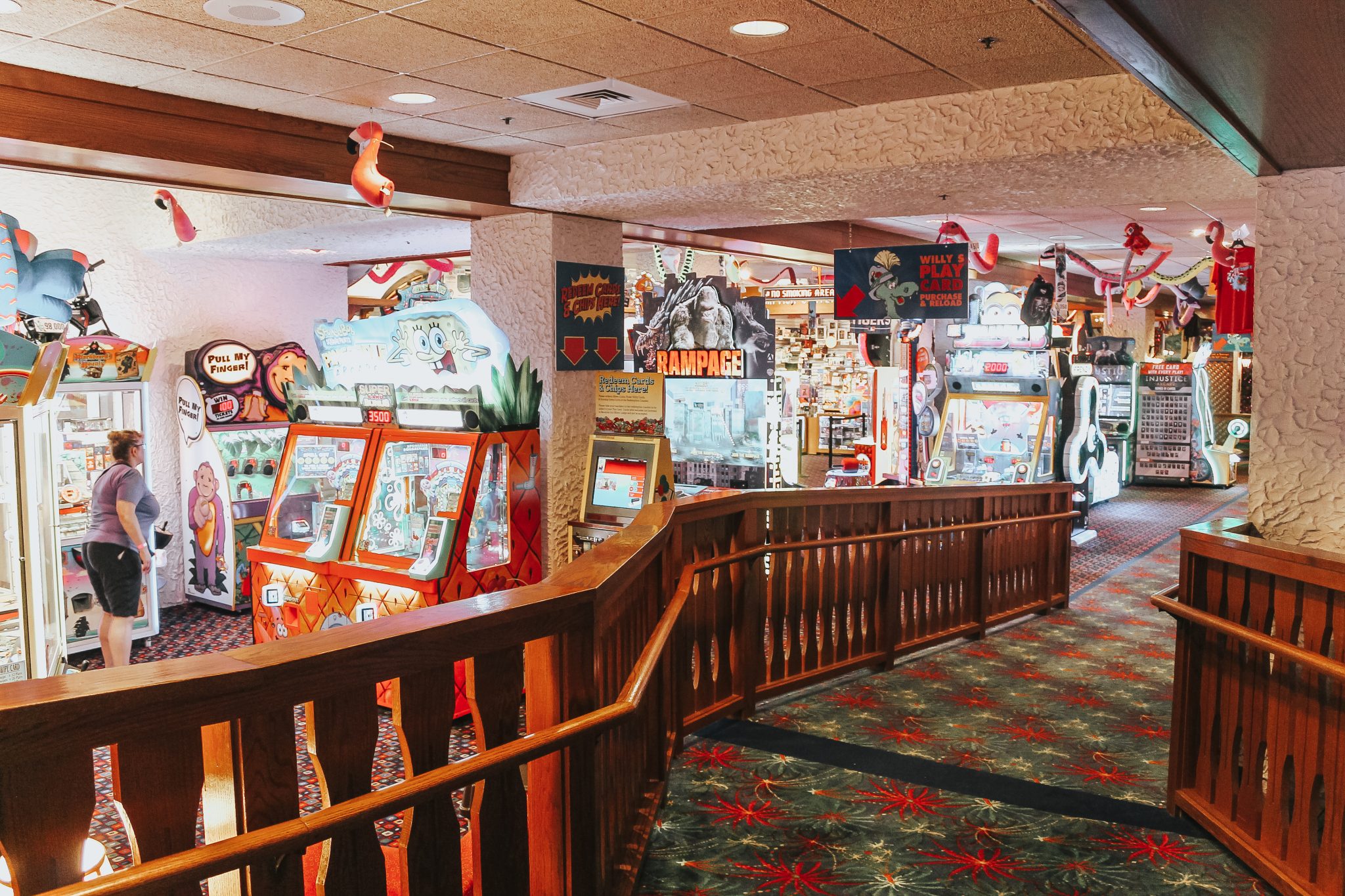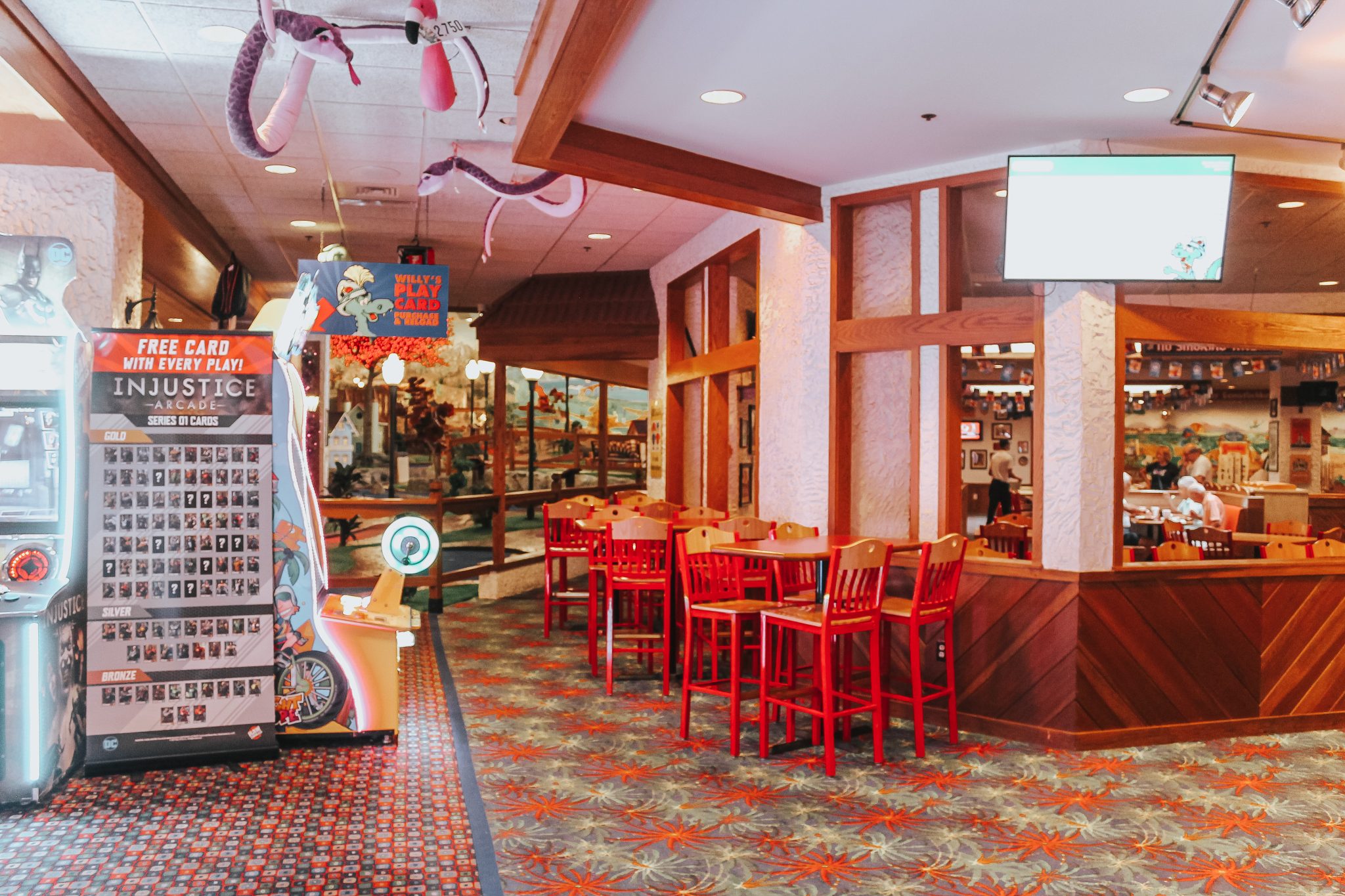 Willy's Throne
And of course, when we saw Willy's Throne we had to stop and take a pic! There were so many guests taking photos in the chair, and William thought it was a photo he had to have because of the large "W" on the chair. 🙂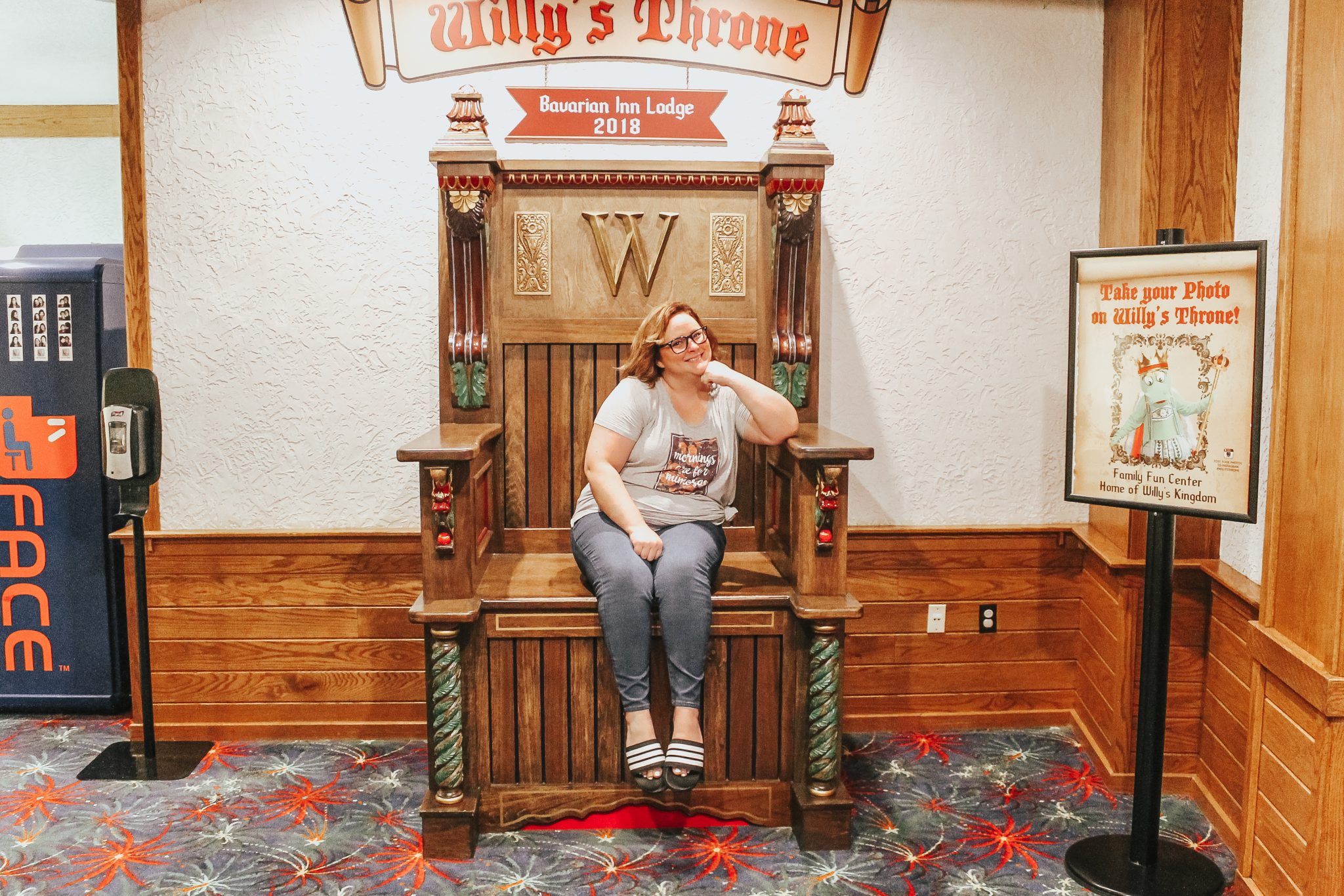 We even visited the little play place where we used to take Wyatt to play when he was little! It feels like just yesterday when he'd climb those stairs and slide down that slide. Such good memories here, I love revisiting them.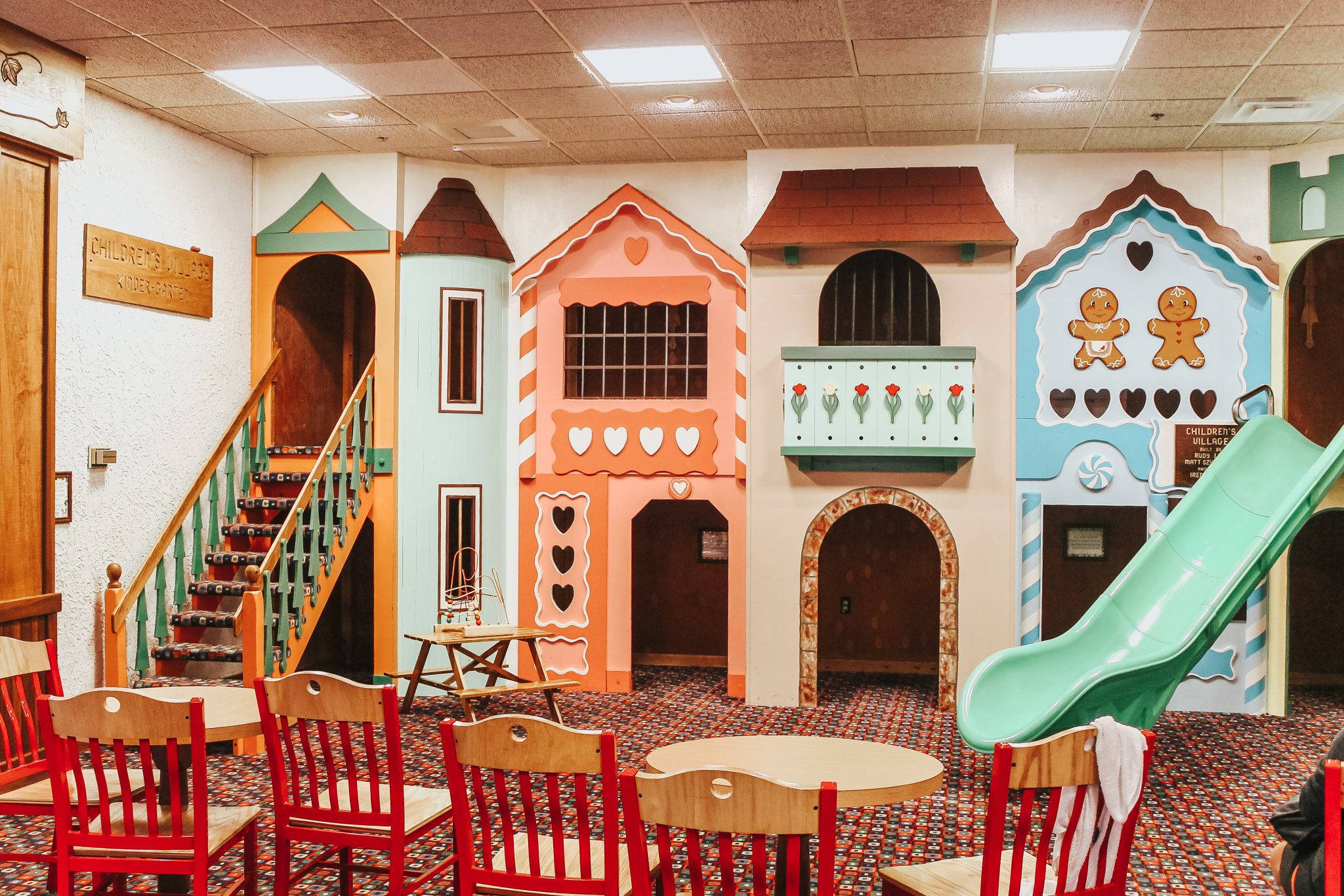 Pools
And did I mention that there are pools? Four to be exact, and three whirlpools! There is even a smaller splash pad area for little ones and water slides for bigger kiddos. There is something for everyone!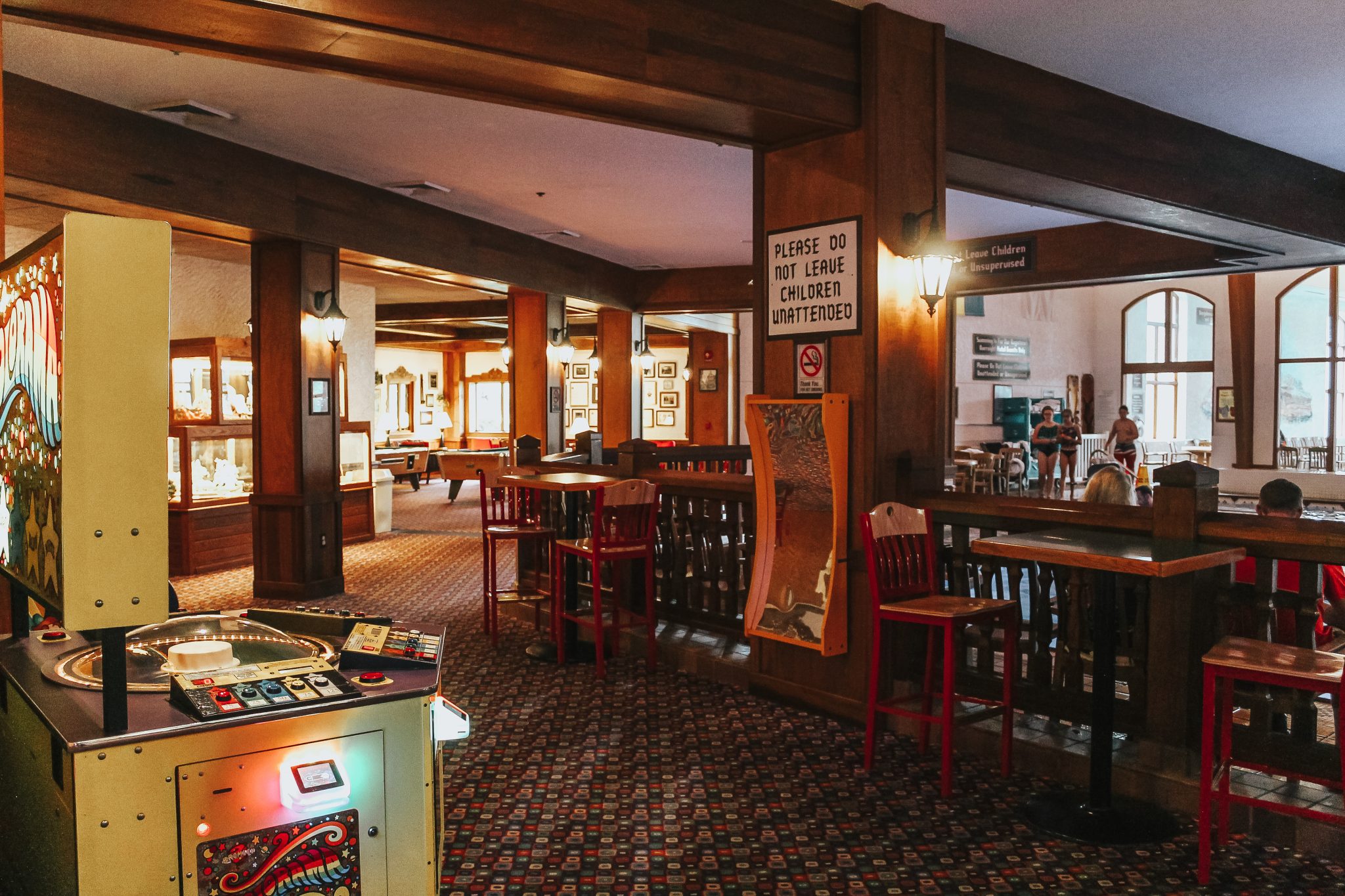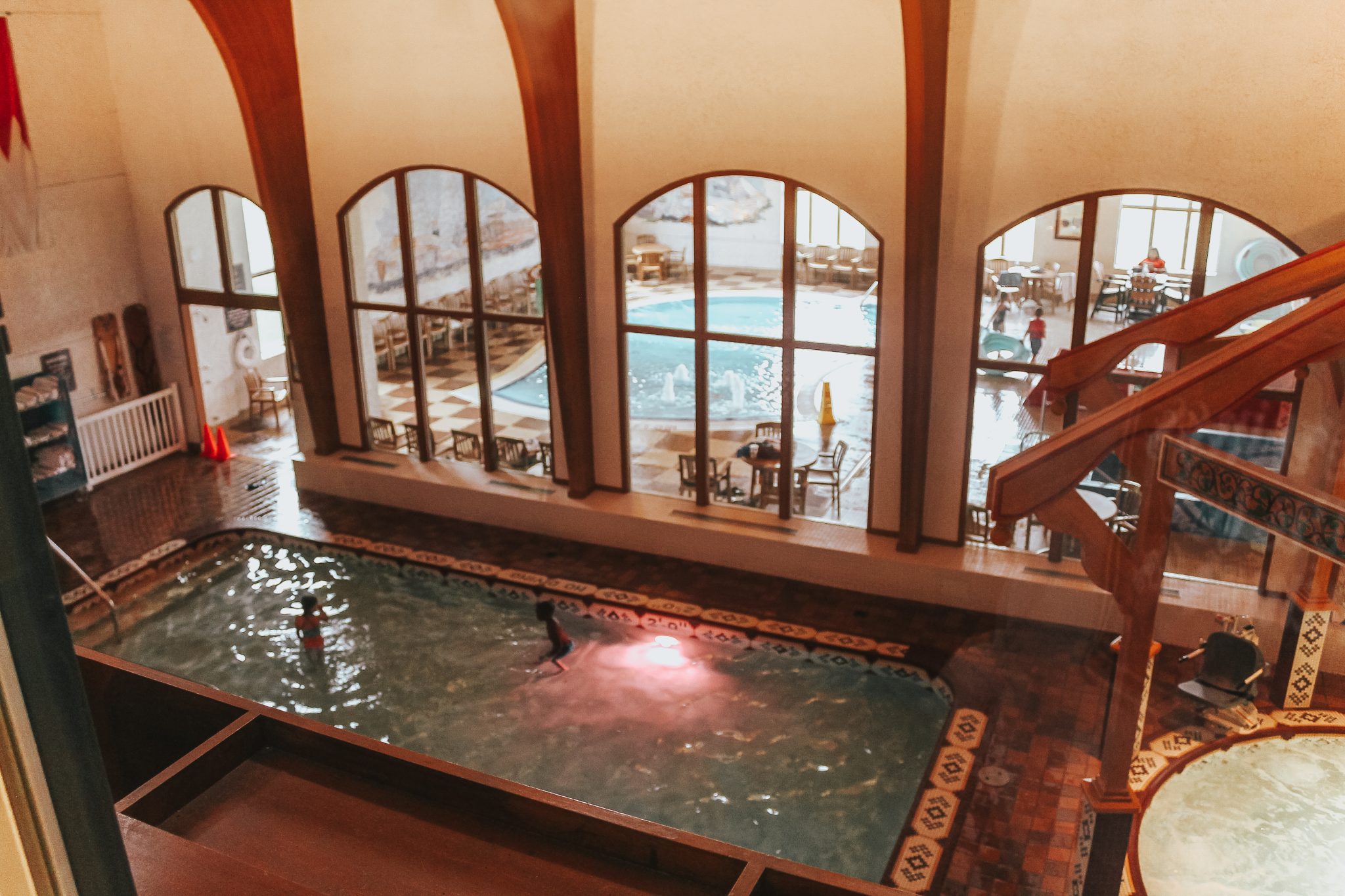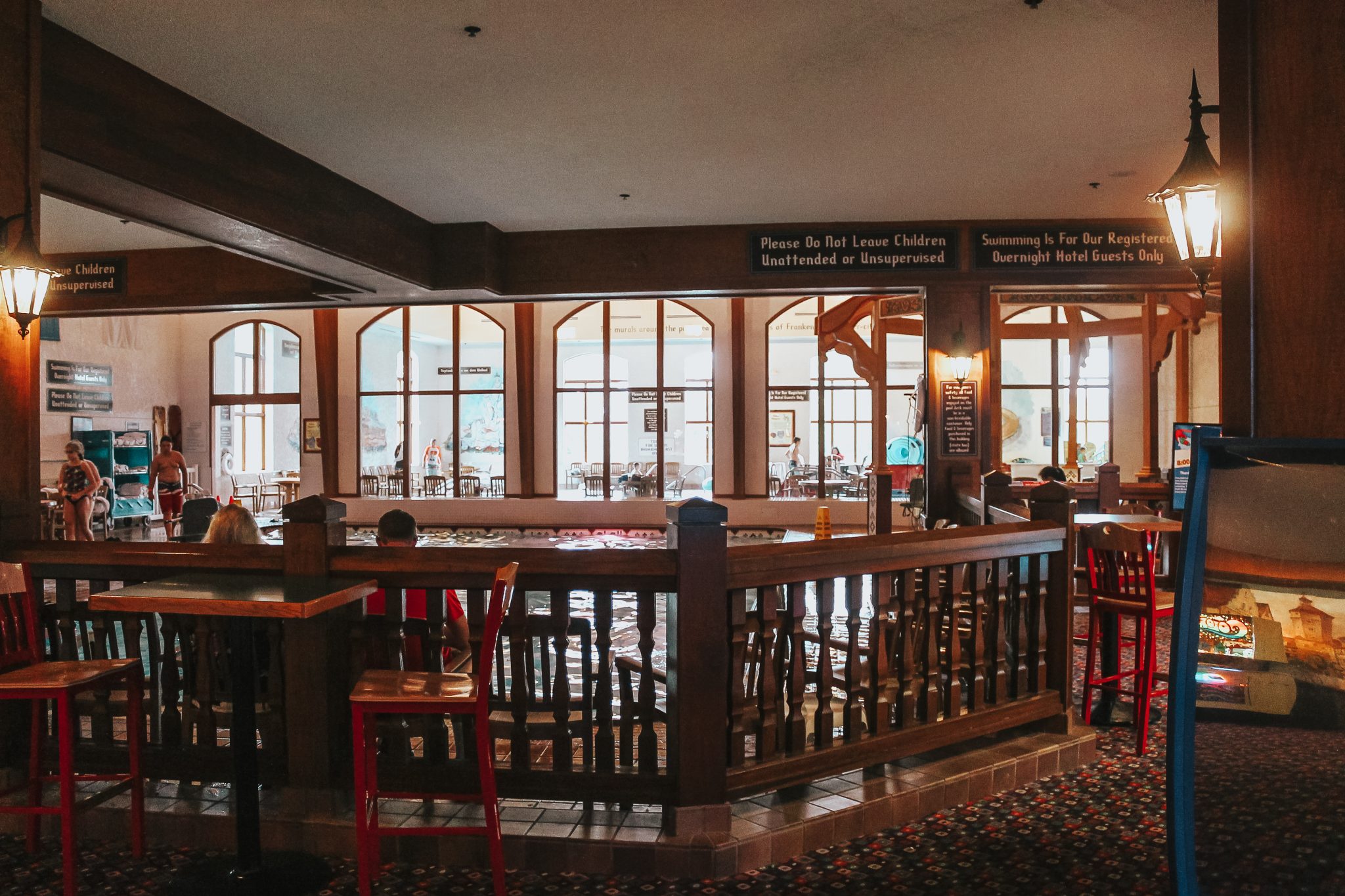 Willy's Mini Golf
But our favorite attraction in the Family Fun Center is Willy's Mini Golf! There are trees throughout the course that light up and change color, illuminating the room. There are also beautiful murals on the walls of the landscape outside of the hotel, it includes local rivers, the lodge, and so much more. This is one of my favorite places to explore because every little detail was considered in its creation – it's one of the coolest putt-putt courses I've been to.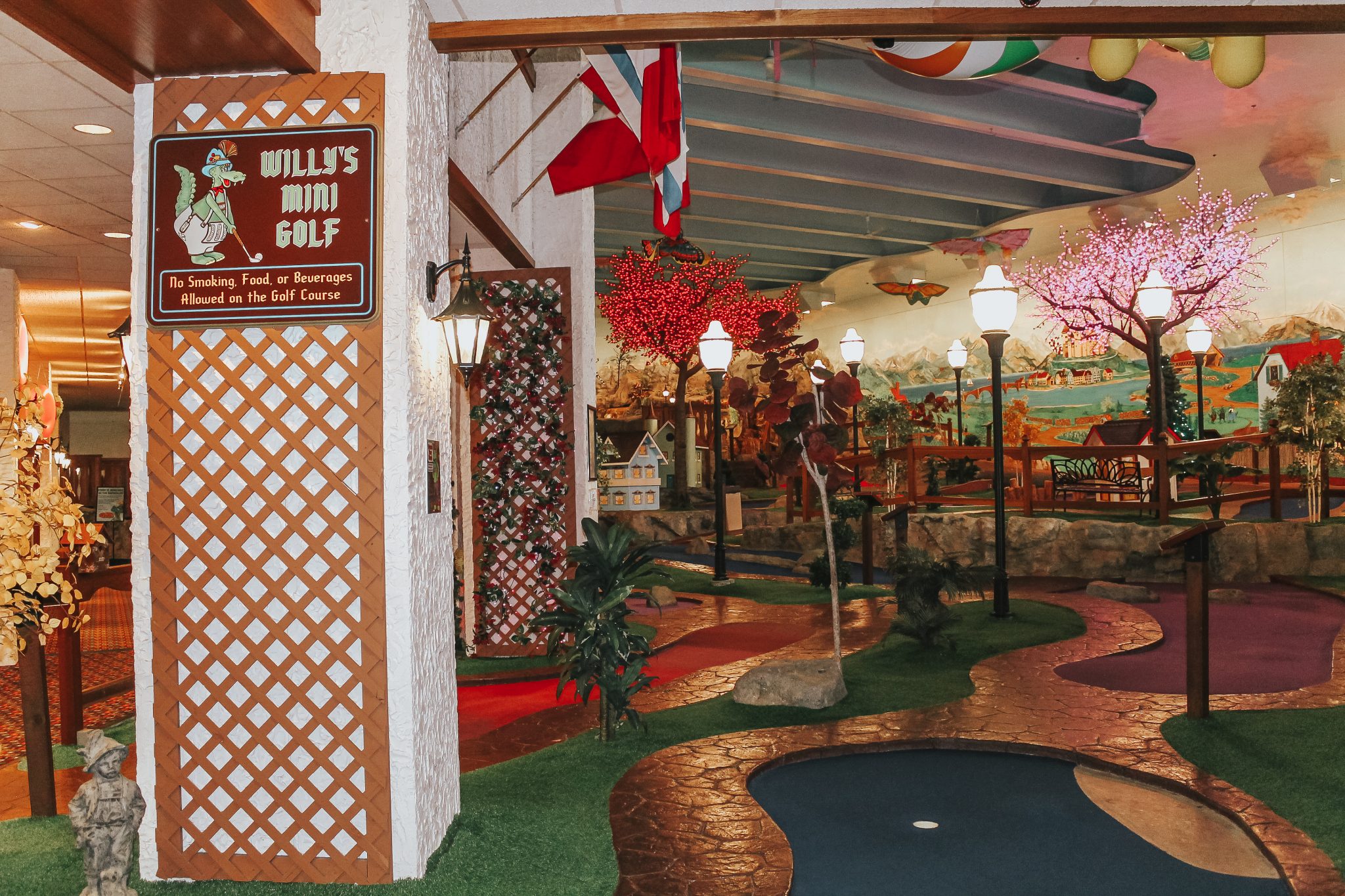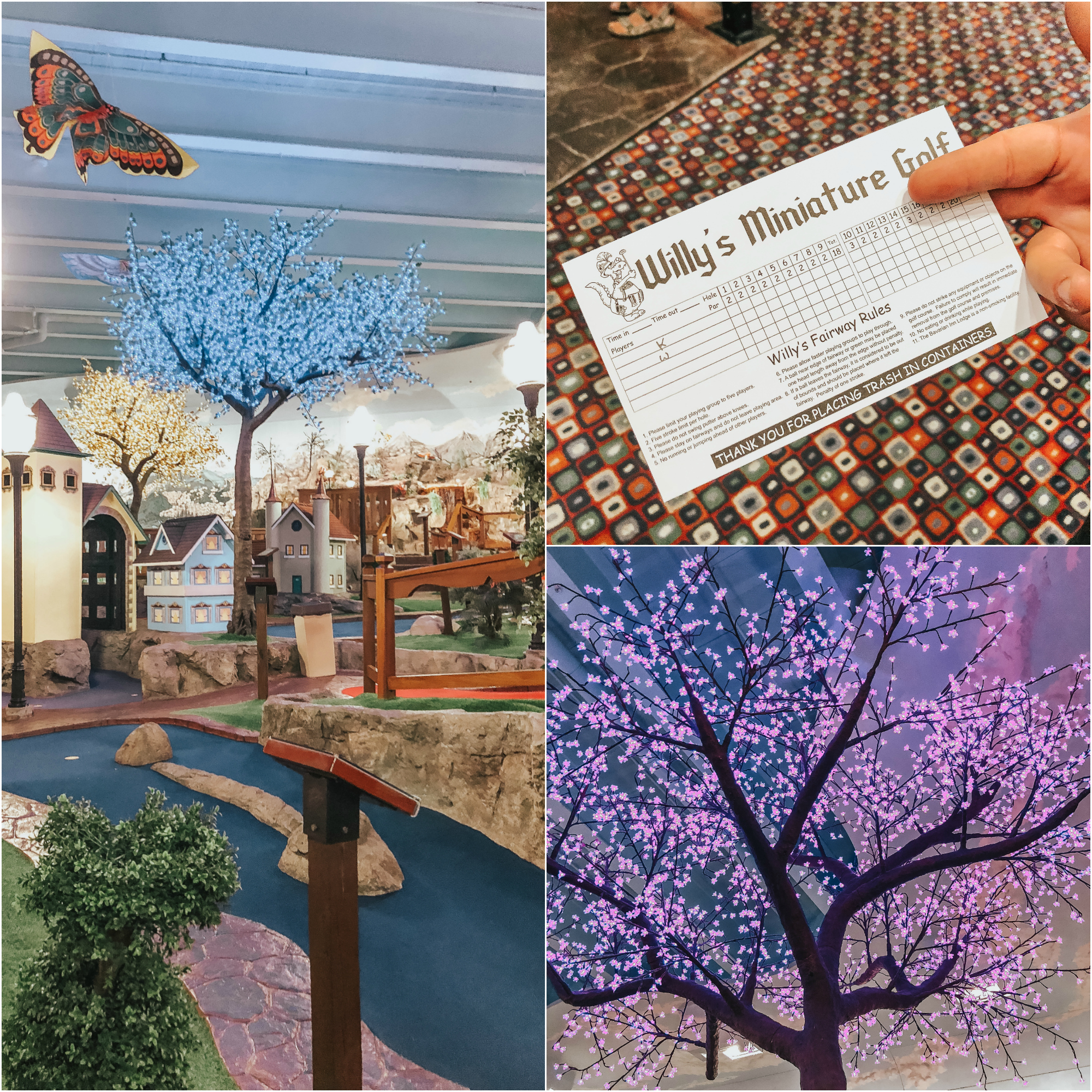 River Place Shops
After playing a few games, checking out the pool, and playing a round of putt-putt, we ventured outside to check out the River Place Shops right outside the hotel. We went inside each one and searched for the perfect gifts to bring home for the boys. The entire shopping area was just so beautiful, streams, bright colors, and cozy accents made it the perfect place to end the night.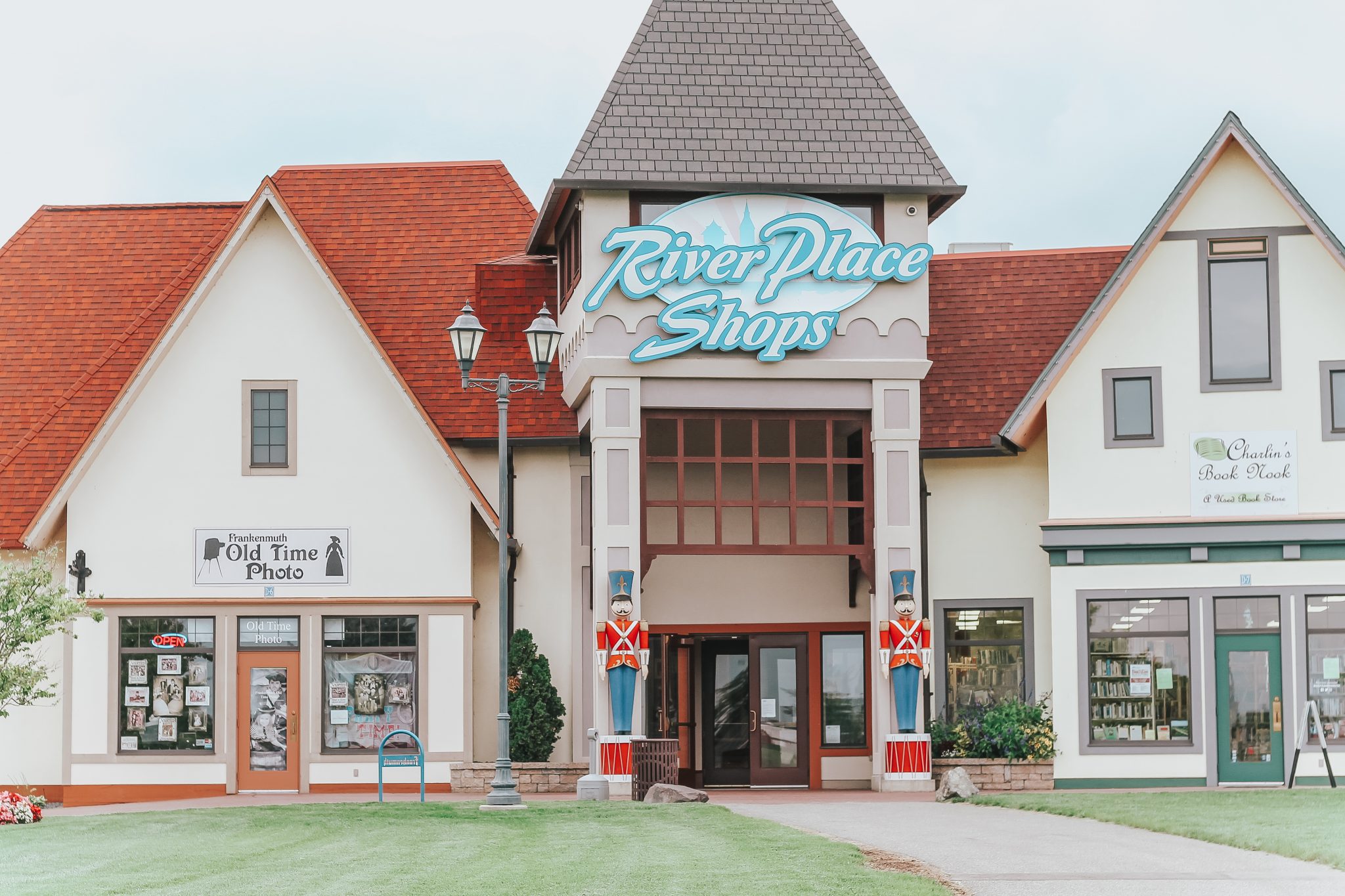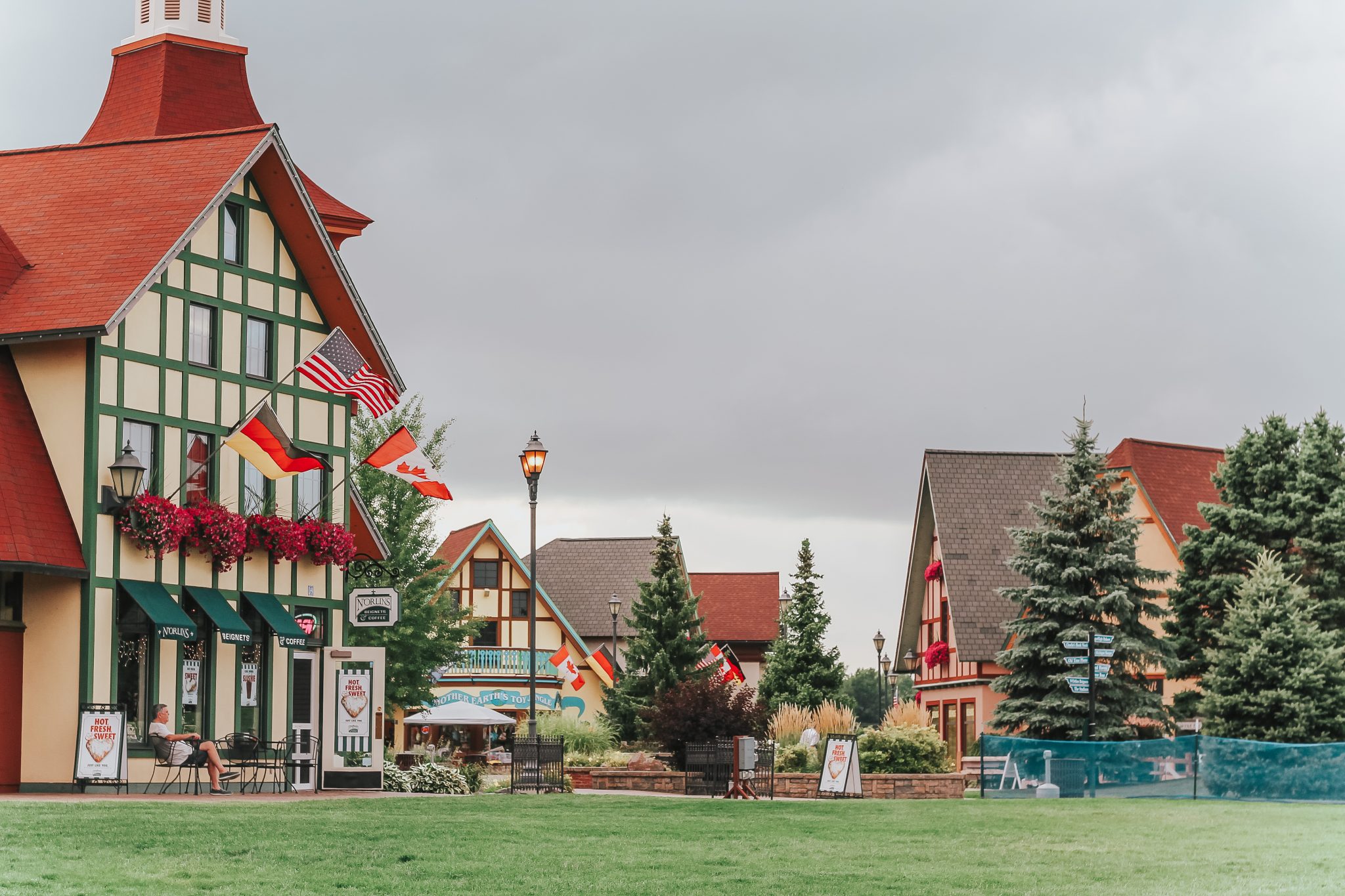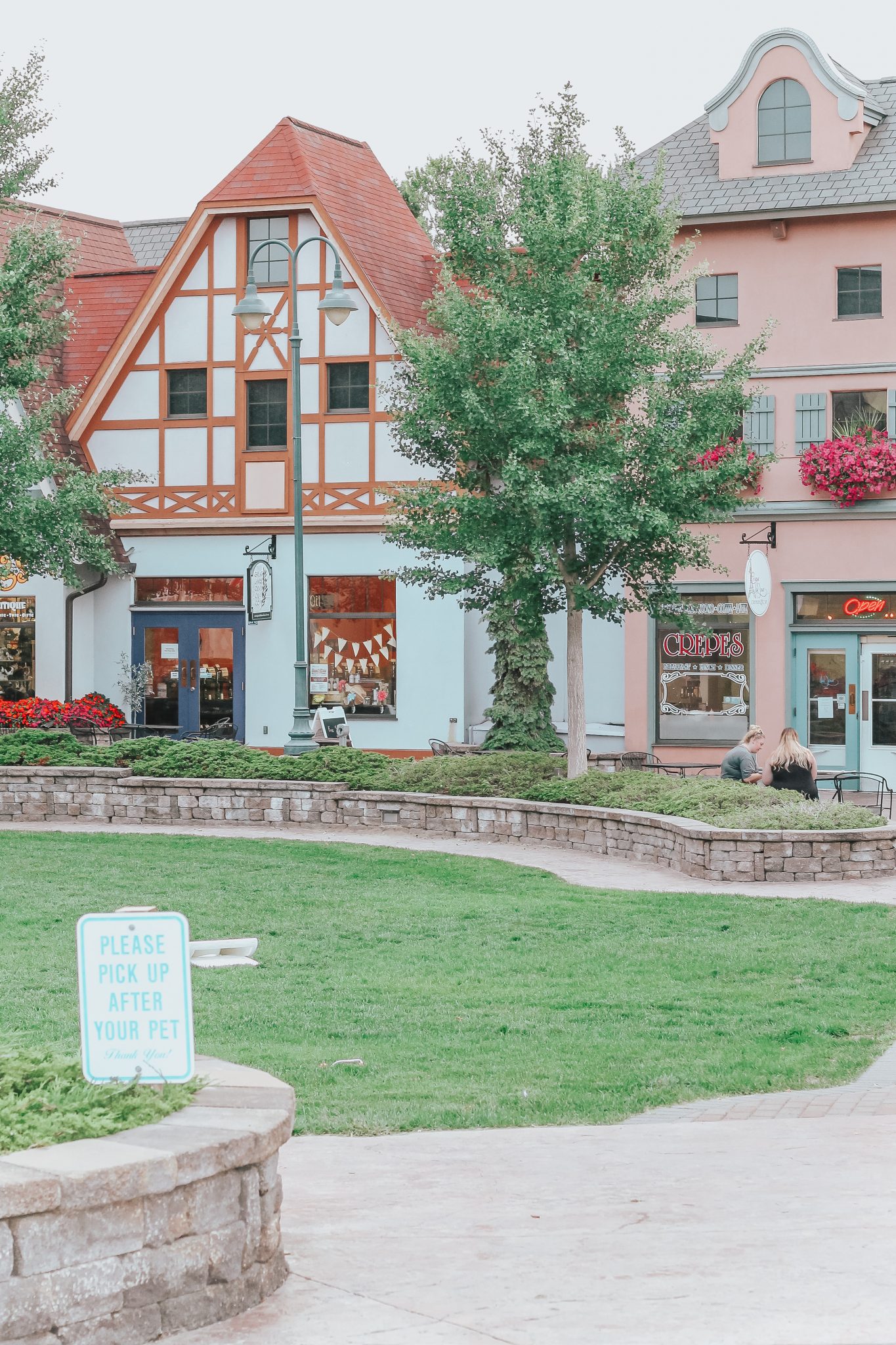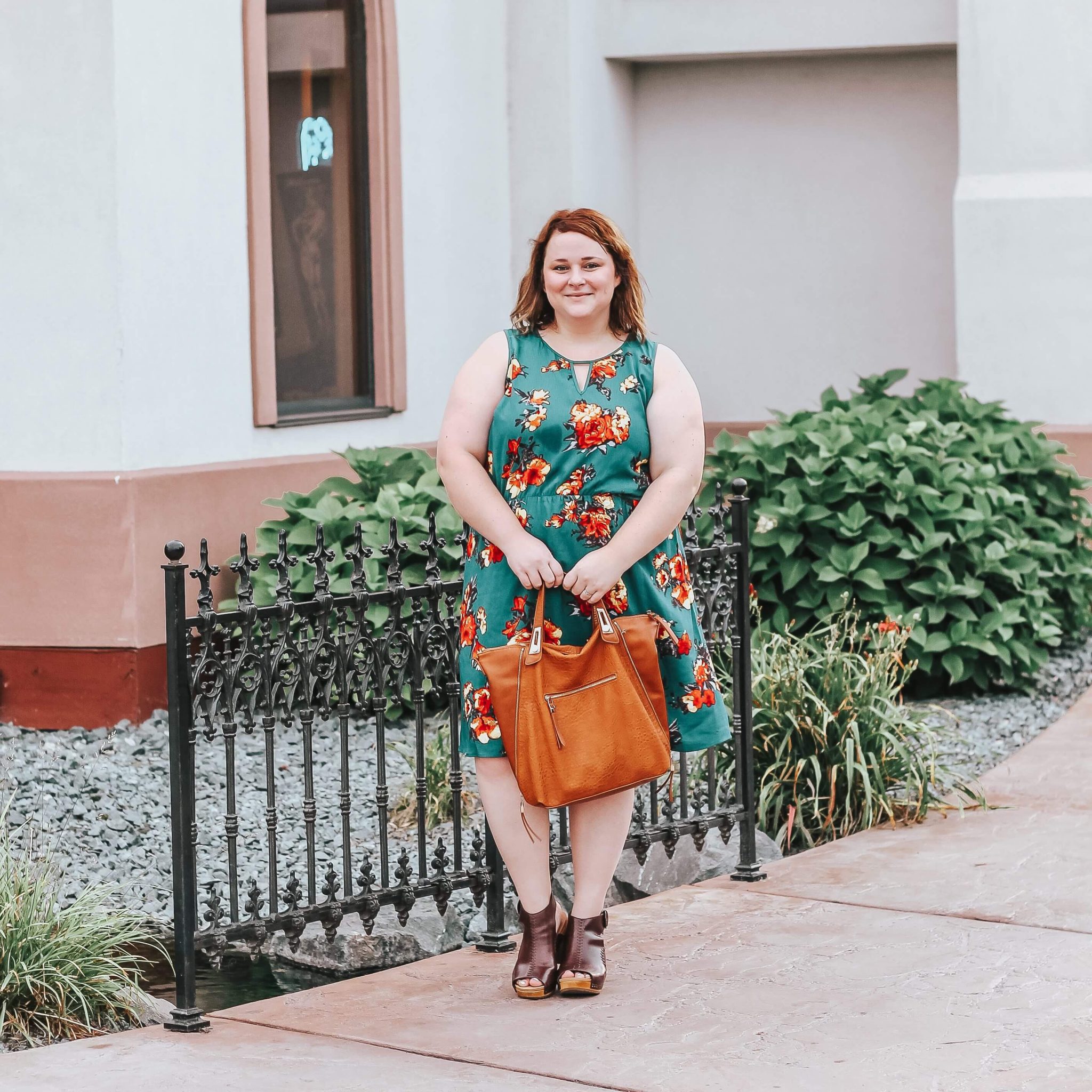 We had SUCH a fun time and cannot wait to come back for another visit! If you're interested in visiting Bavarian Inn Lodge, be sure to check out their deals here!
Love this post? Pin it for later here: