A huge thanks to The H Hotel for having us for a romantic night away. Keep reading to see what we did on A Romantic Night Away in Midland, Michigan.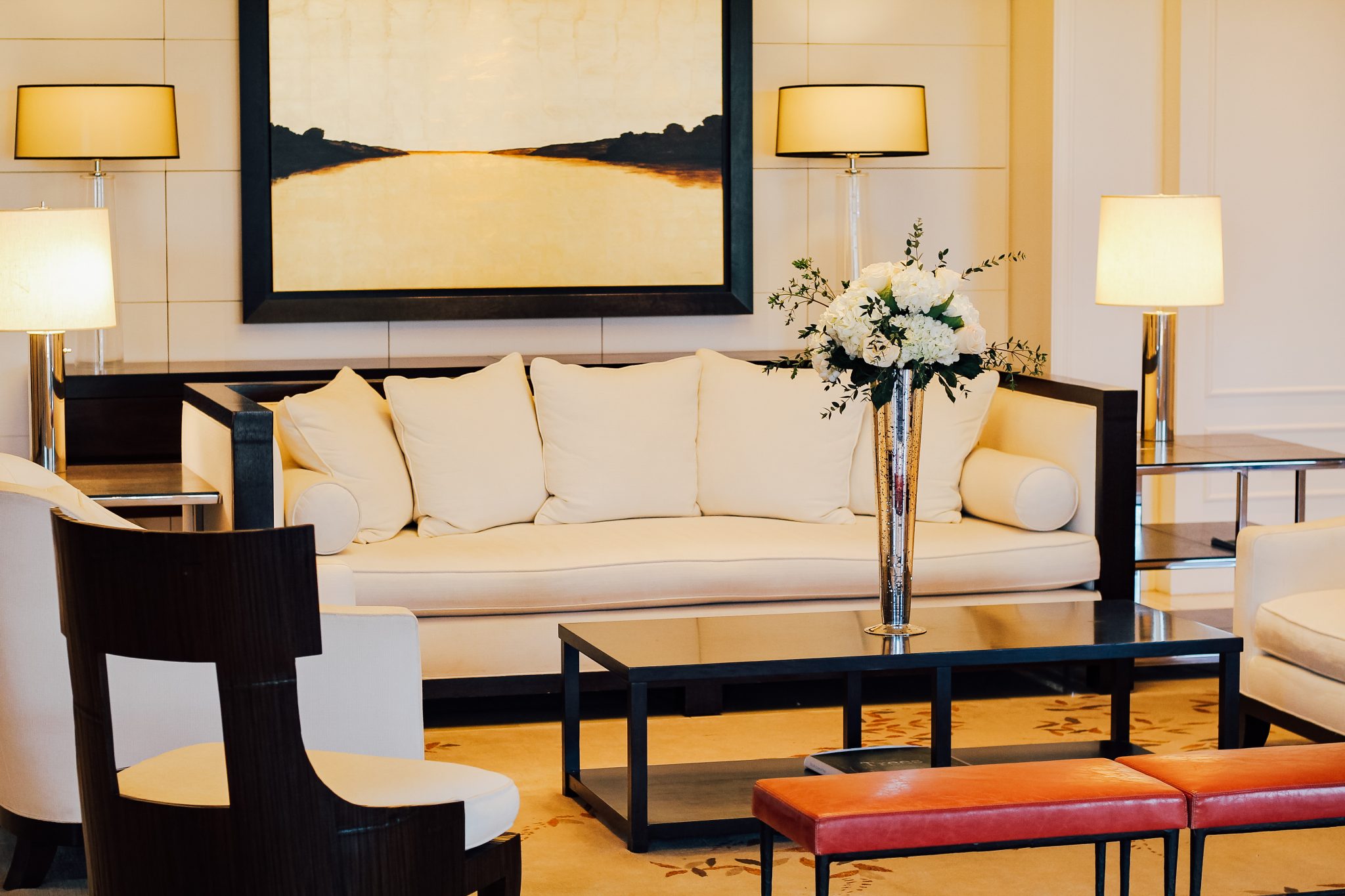 A Romantic Night Away in Midland, Michigan
When The H Hotel in Midland, Michigan asked William and I if we'd like to stay for a night, our answer was of course – YES! It had been almost 4 years since our last overnight trip, and we were so ready to have a night of fun without a curfew, obligations, kiddos, or pets. It was just us for a full 24 hours – and it was incredible! If you follow me on Instagram you may have already seen the Instagram stories I shared of our visit, but I also wanted to share all of the photos I took and everything we did here, too!
But first, let's start with the hotel, because it was just breathtaking! From the moment you walk into the lobby, you know you're somewhere special. It's like they thought of every single detail that could make our stay as comfortable as possible, and we sure did appreciate it! From check-in to check-out, we couldn't have received better customer service. The staff was so friendly and kind, which is saying a lot because the same night we stayed there was also a prom! So we got to see all of the cute couples heading into the hotel, and we almost blended in with the crowd because we got all dolled up, too – almost 😉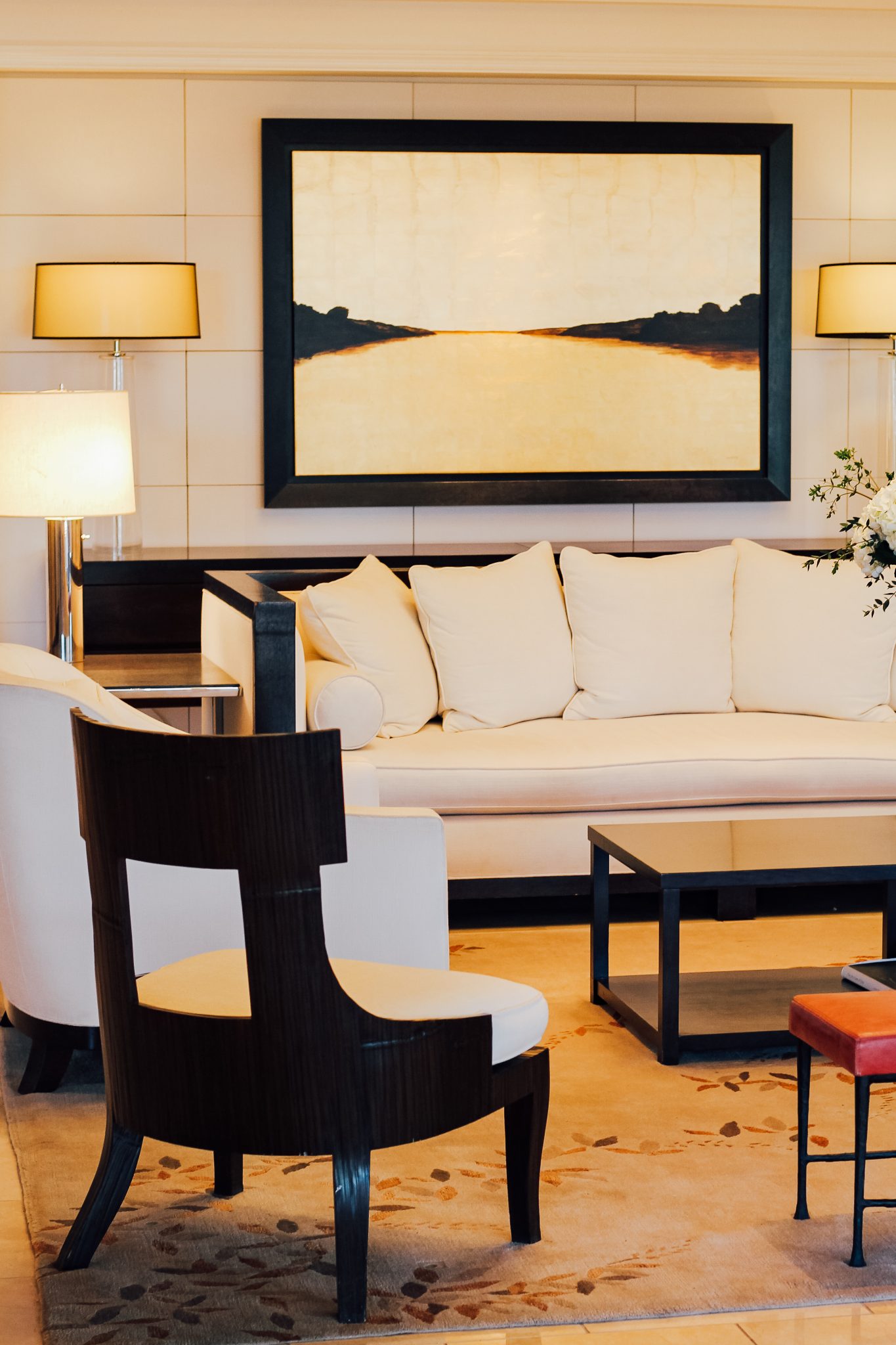 Our room was just heavenly, it was spacious, bright, and oh-so relaxing. The window coverings are automatic, there is a coffee station, gorgeous bathroom, cozy bed, and lounge area. We were just speechless when we walked in because it felt so luxe and was just such a breath of fresh air.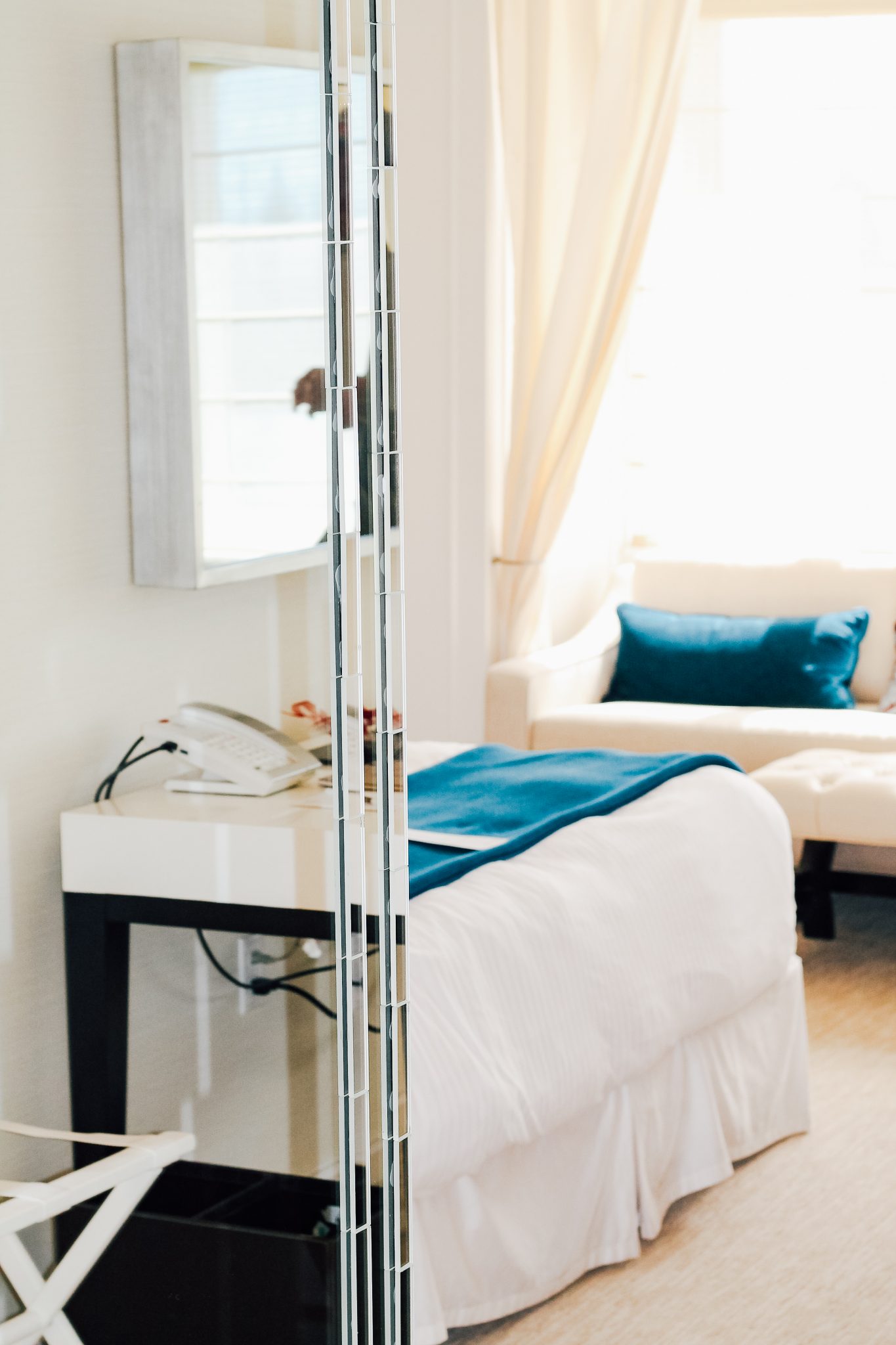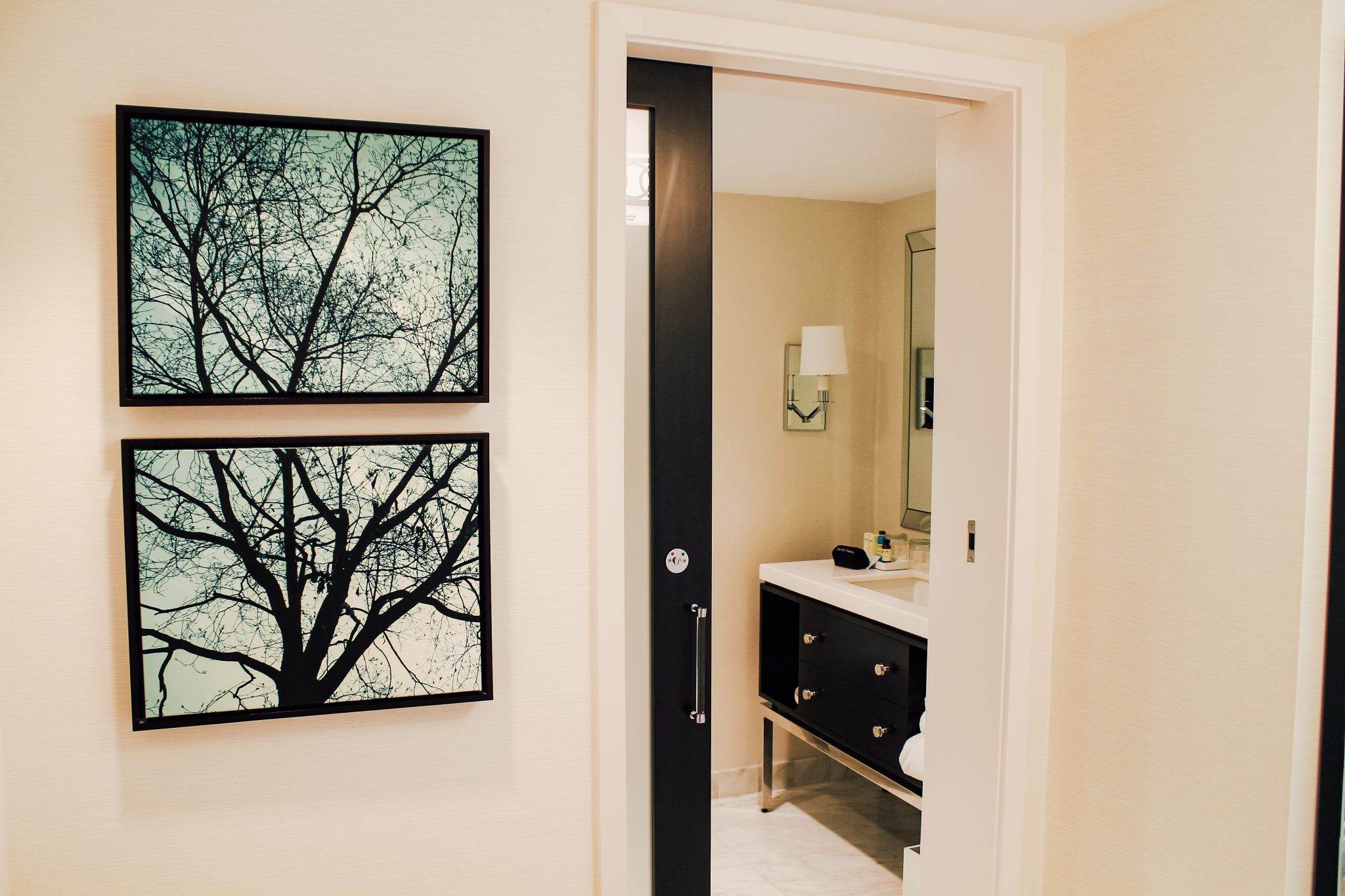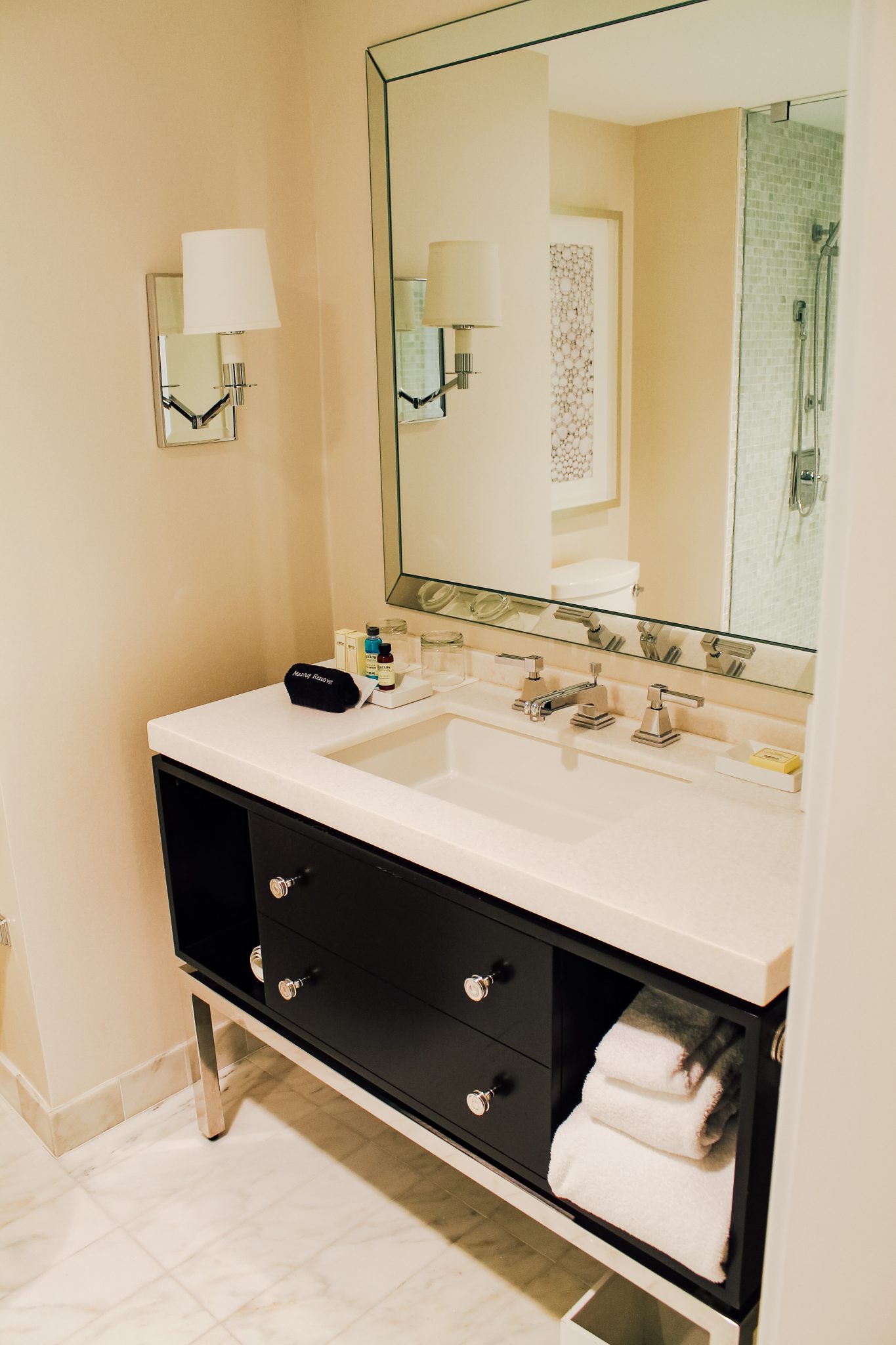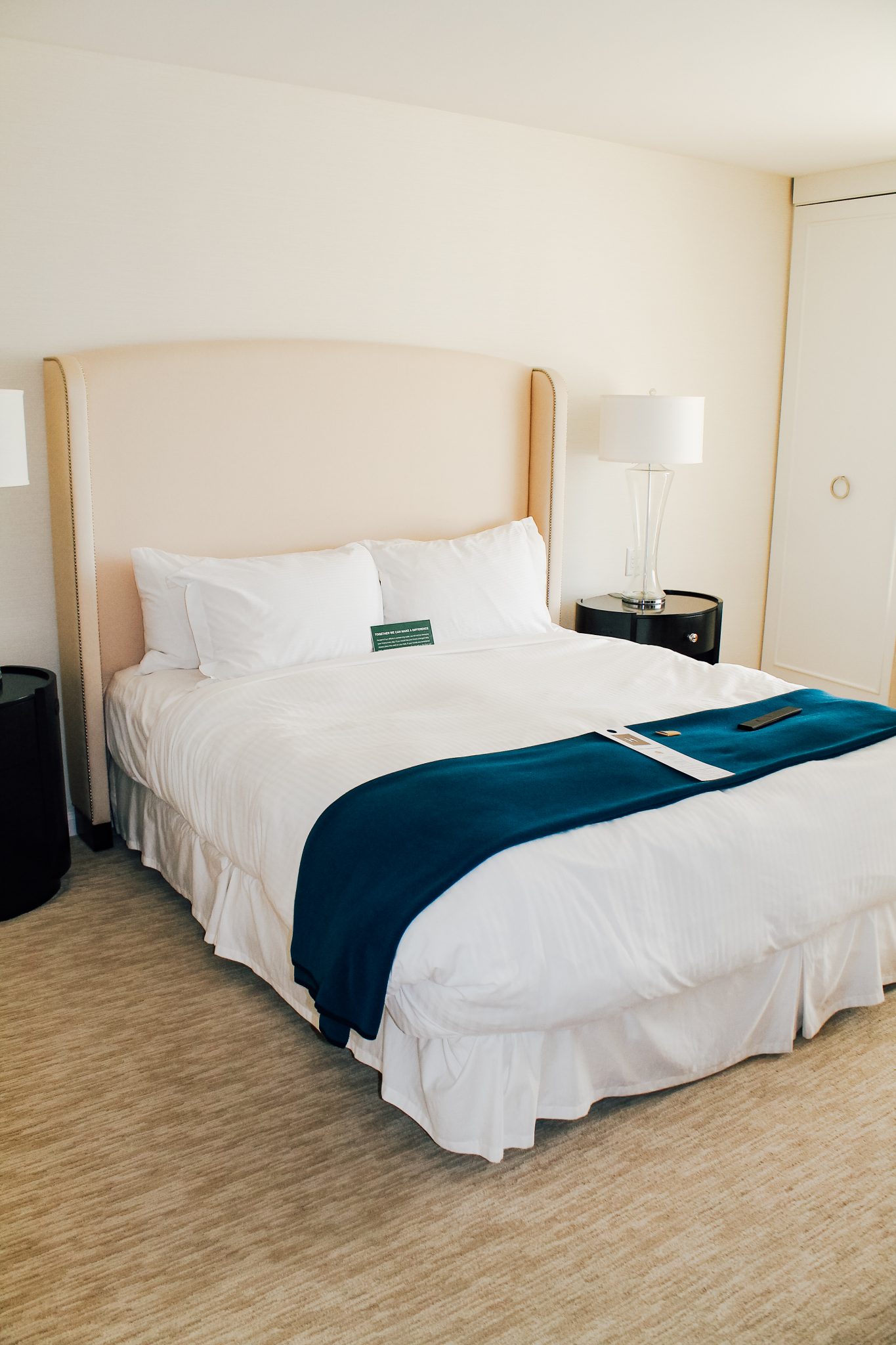 Also, the robes and bed were just so comfortable! I loved being able to have coffee in bed while wrapped in a plus robe, so luxurious! We checked into our room at 3pm and had some time to just relax before starting to get ready for our dinner reservations at 6pm for Table Restaurant.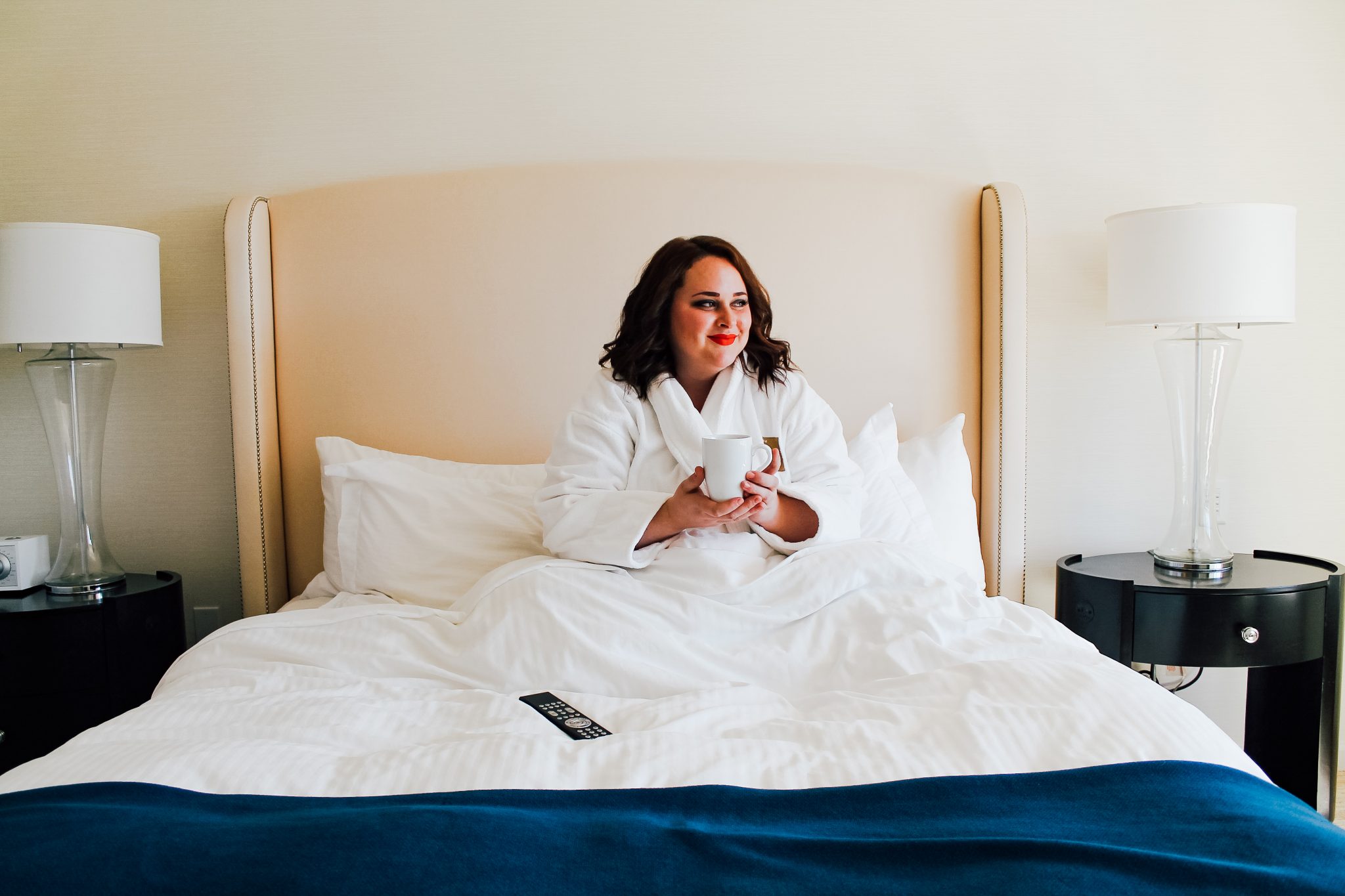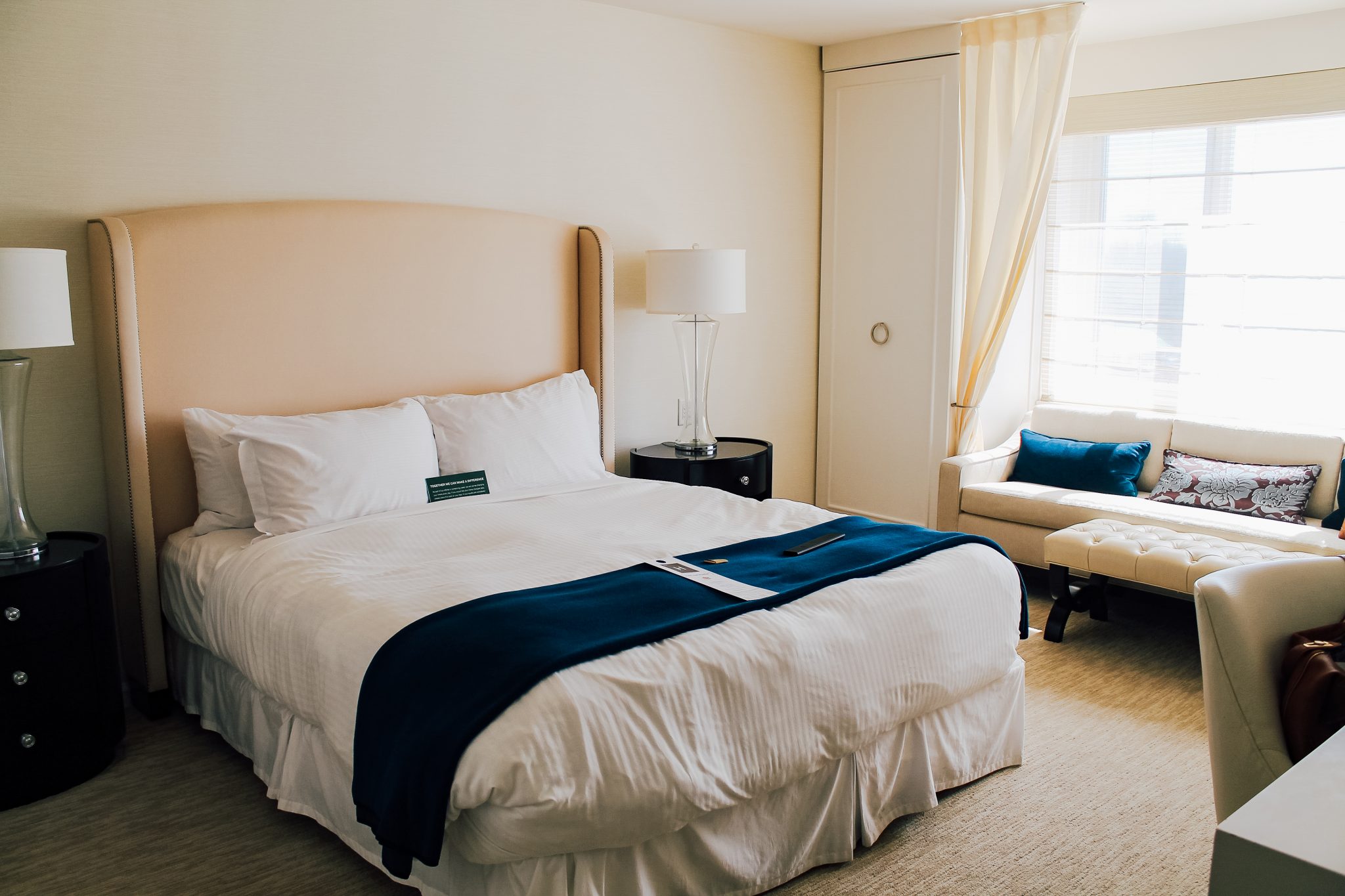 The hotel had left a welcome spread on the desk, so we just relaxed, snacked, and enjoyed the quietness of the room. When you're a parent and your house is noise central you appreciate a little silence sometimes, lol!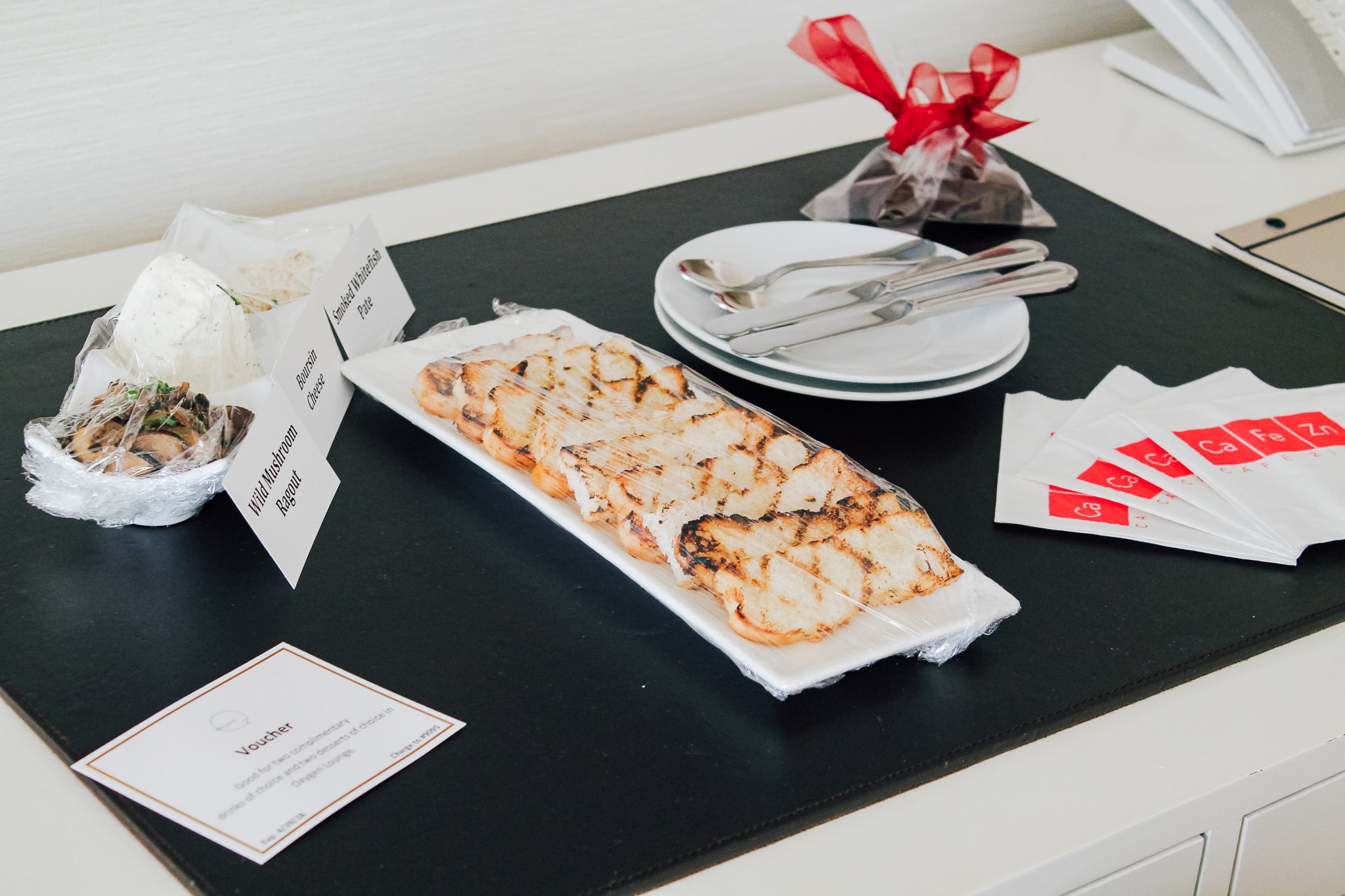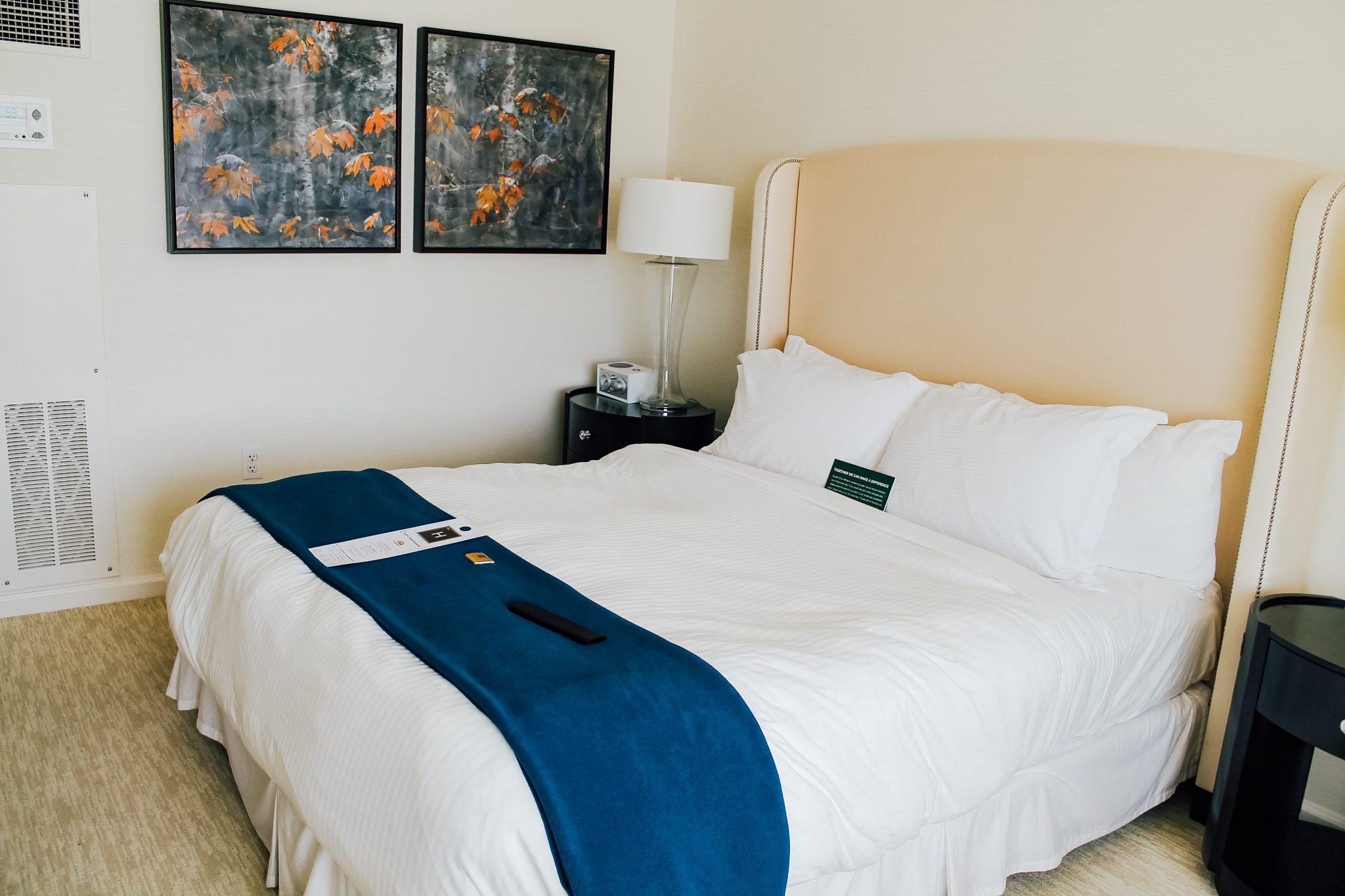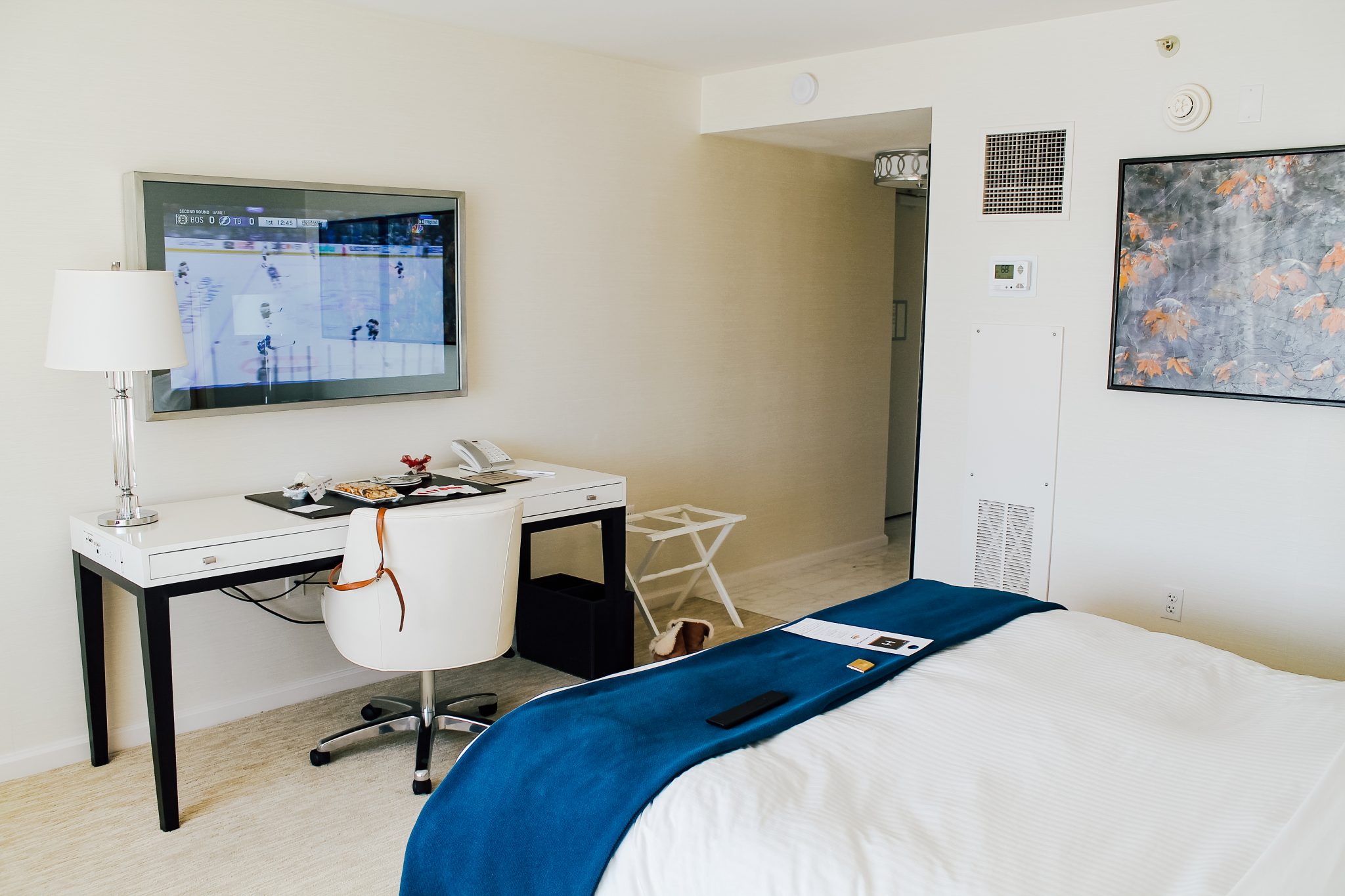 After we got ready we were headed over to dinner at Table Restaurant, it was so much fun getting all dolled up for our date night!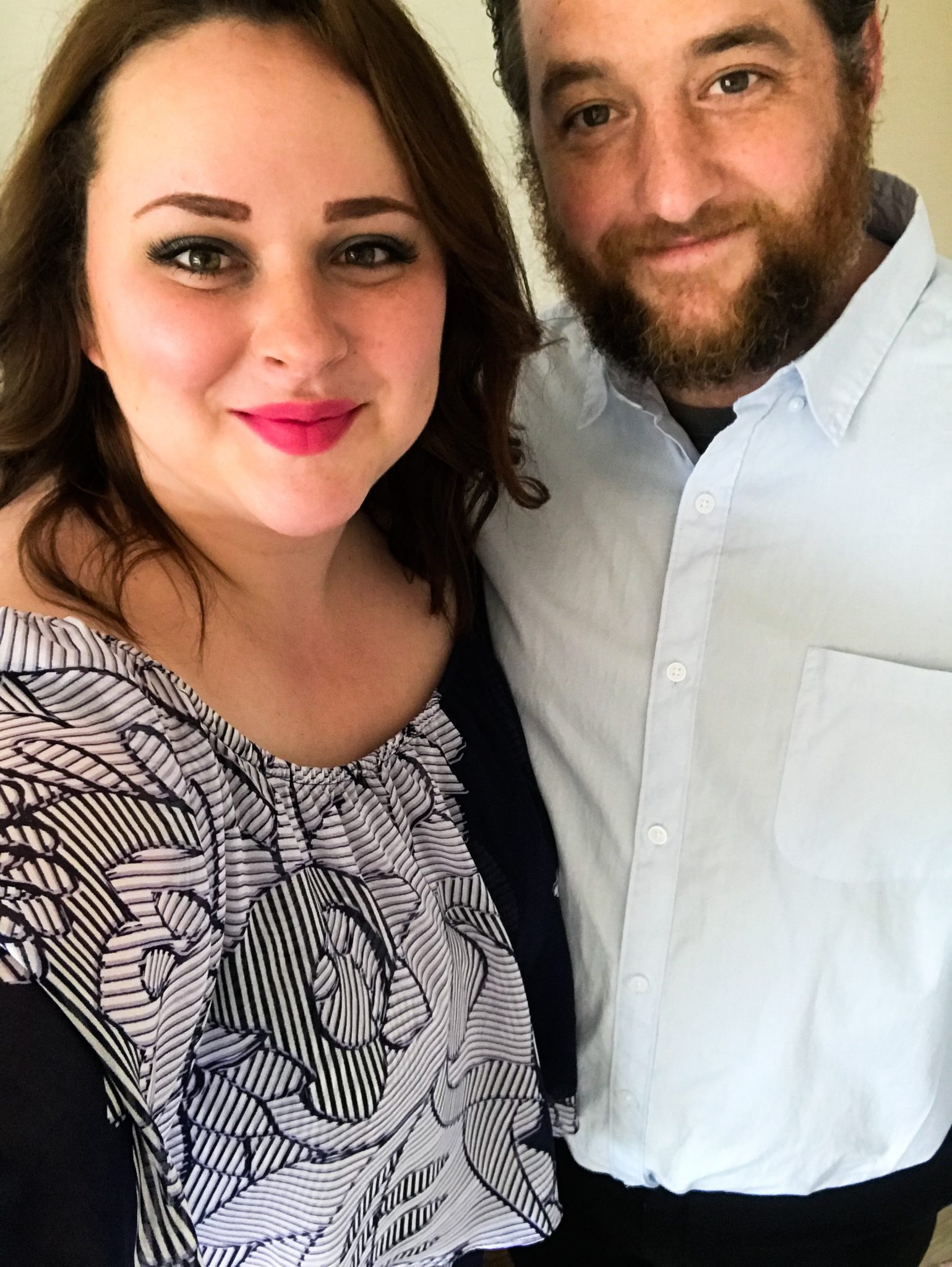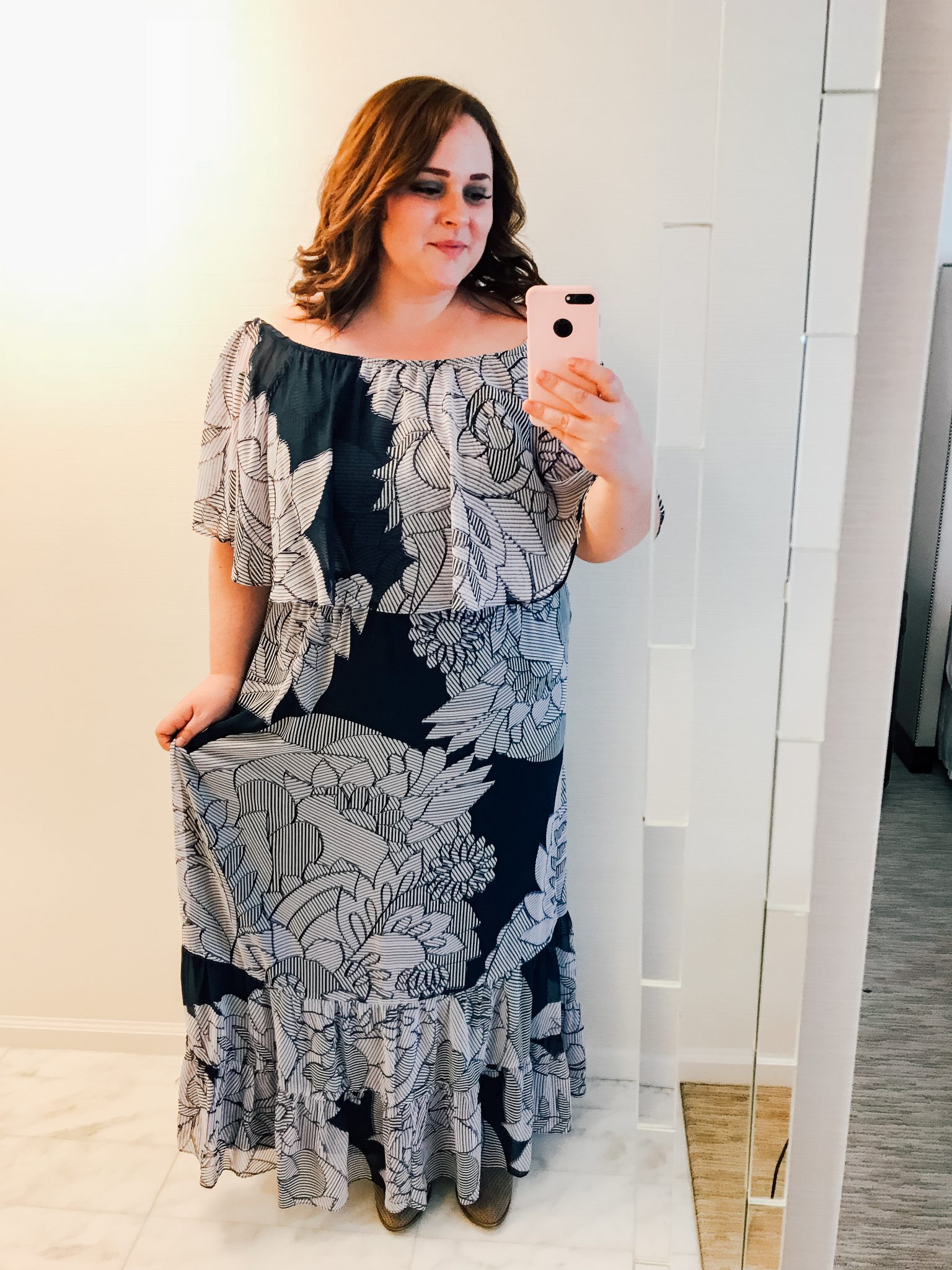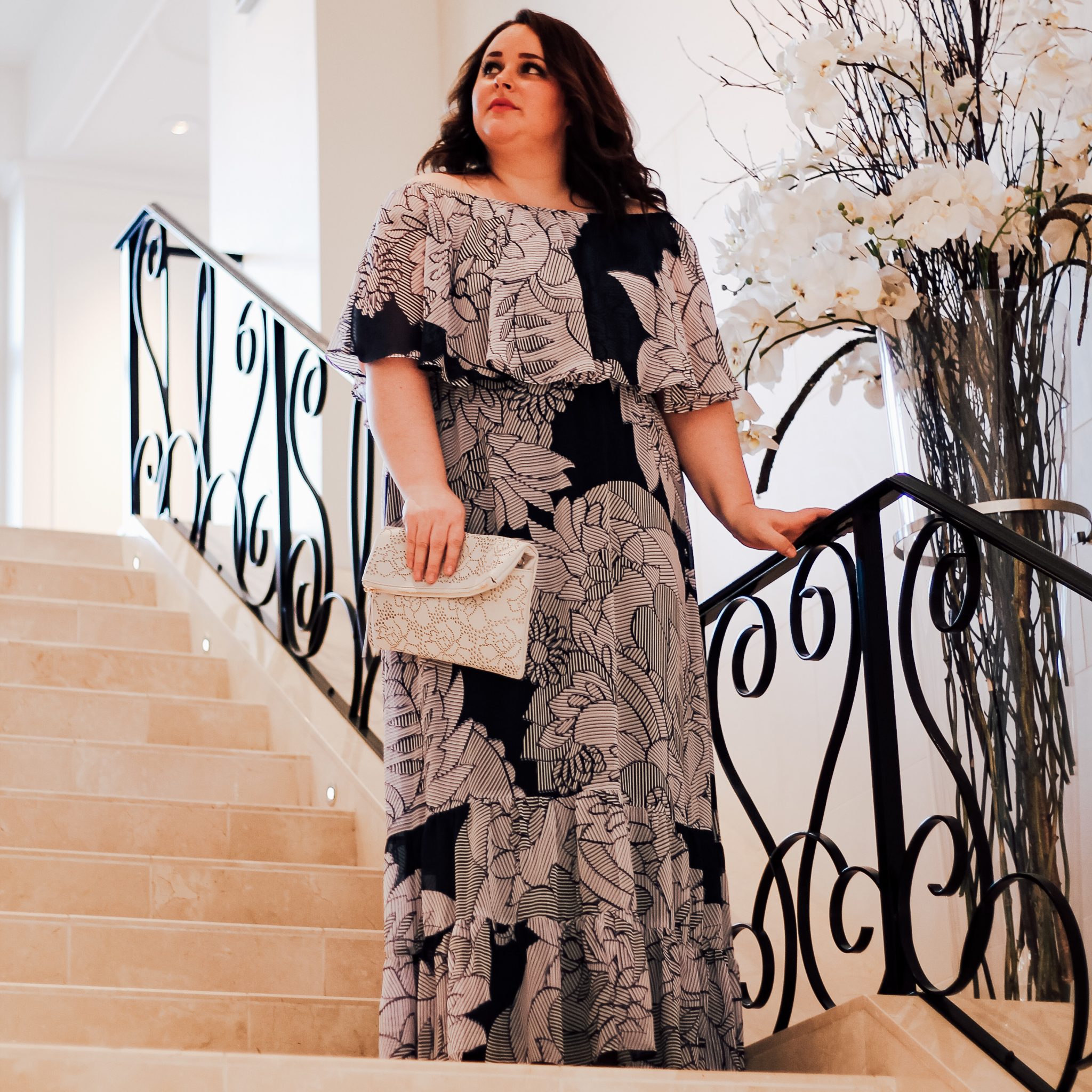 Table Restaurant was just incredible – even the outside was stunning! And believe it or not, the inside was even prettier! I could not get over the charm it had, every single detail was beautiful. Ready to see inside?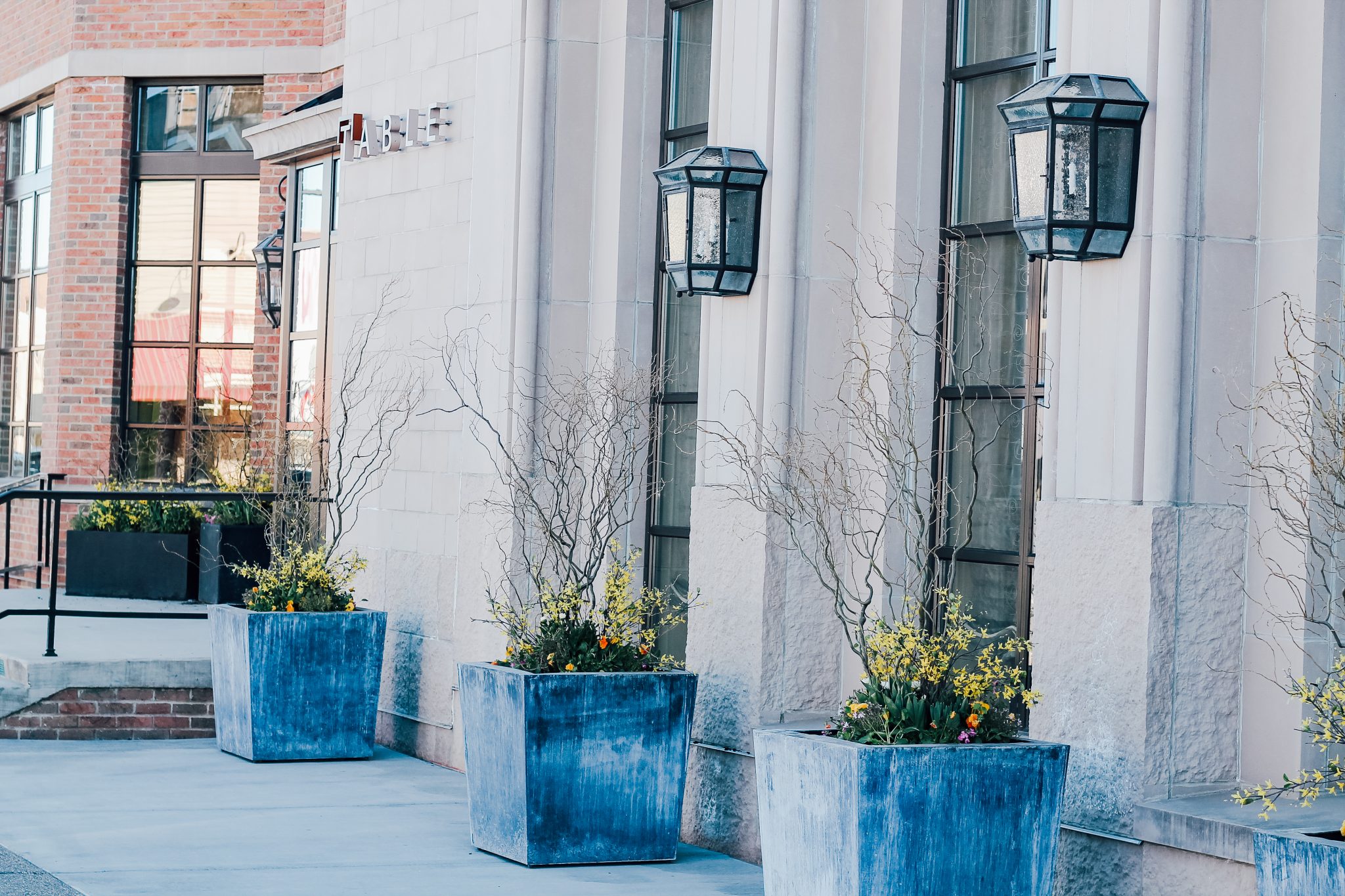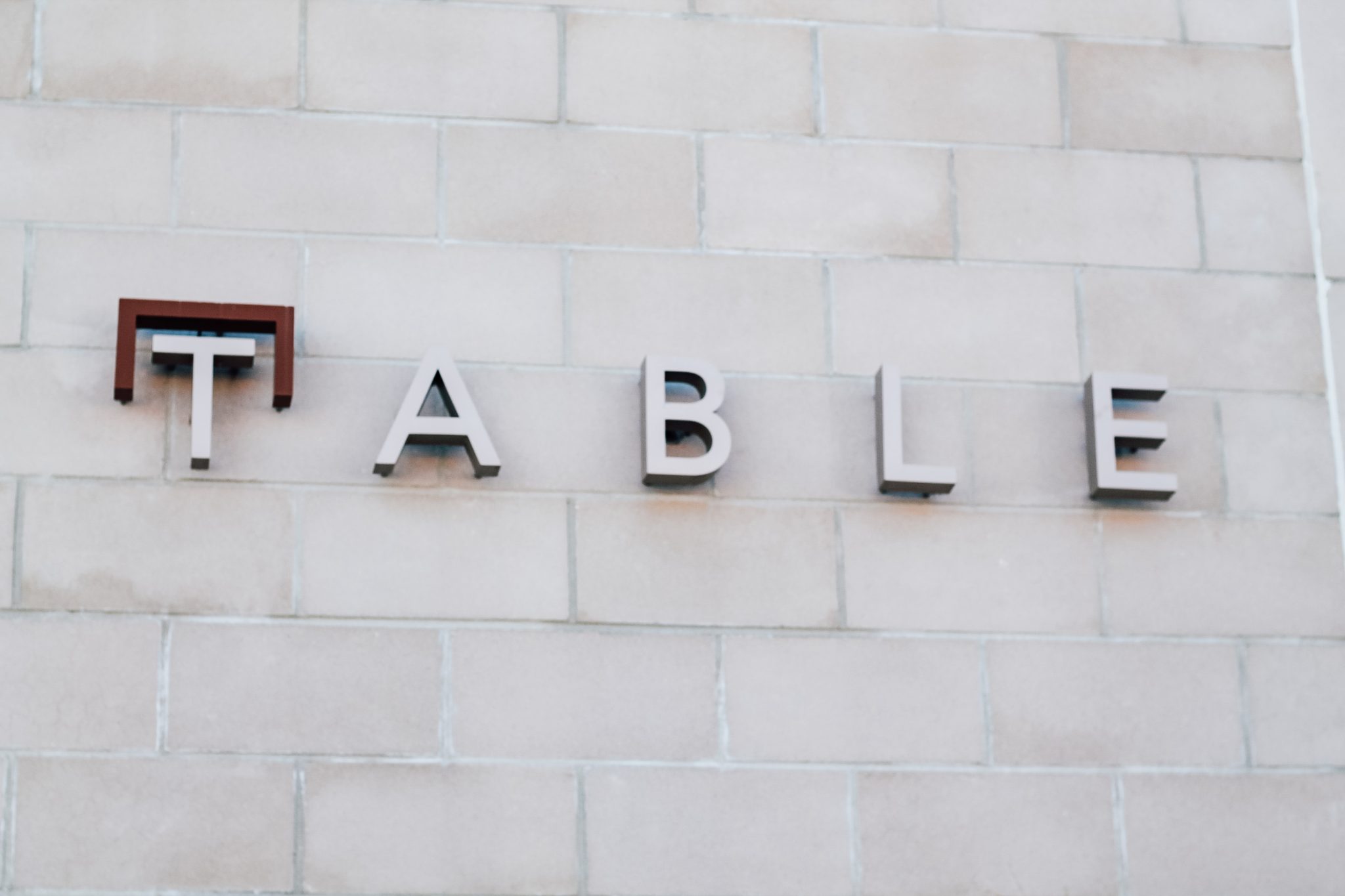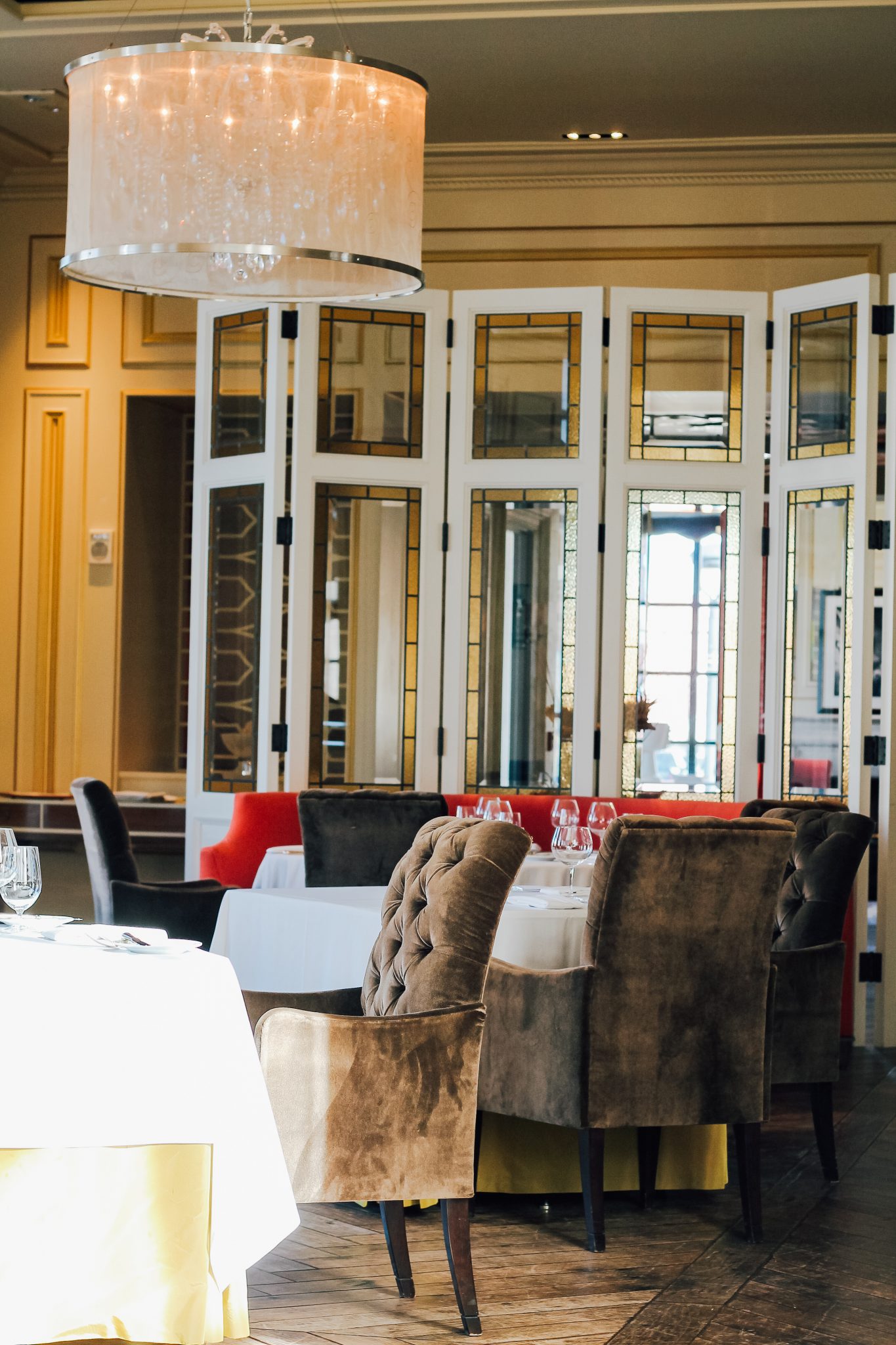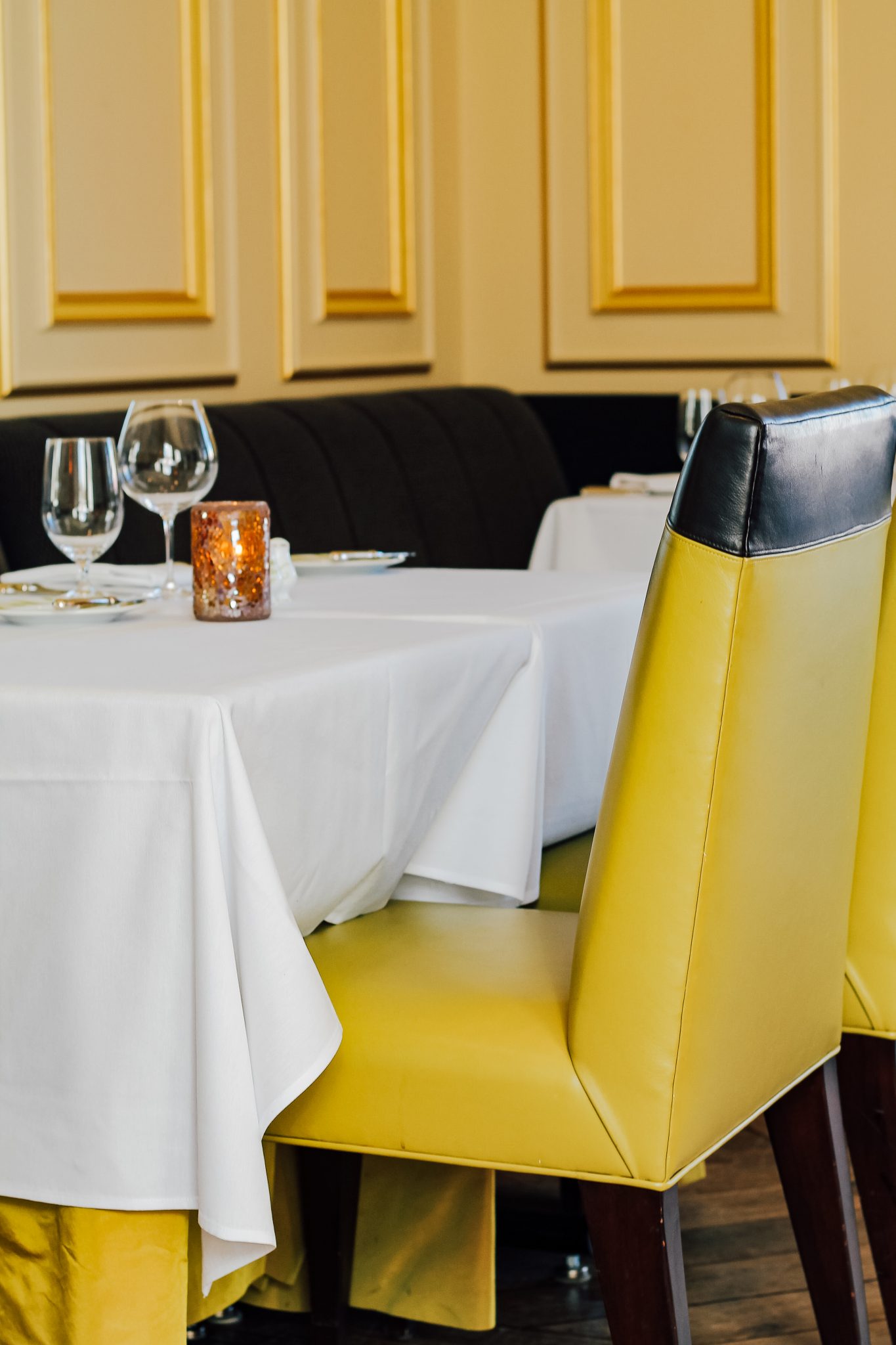 One of the things I noticed was that comfortable seating was everywhere – at the dining tables, in the sitting room, every spot was cozy. Walking in you just instantly feel more relaxed and calm, the space is bright, welcoming, and just has a way of putting your mind at ease.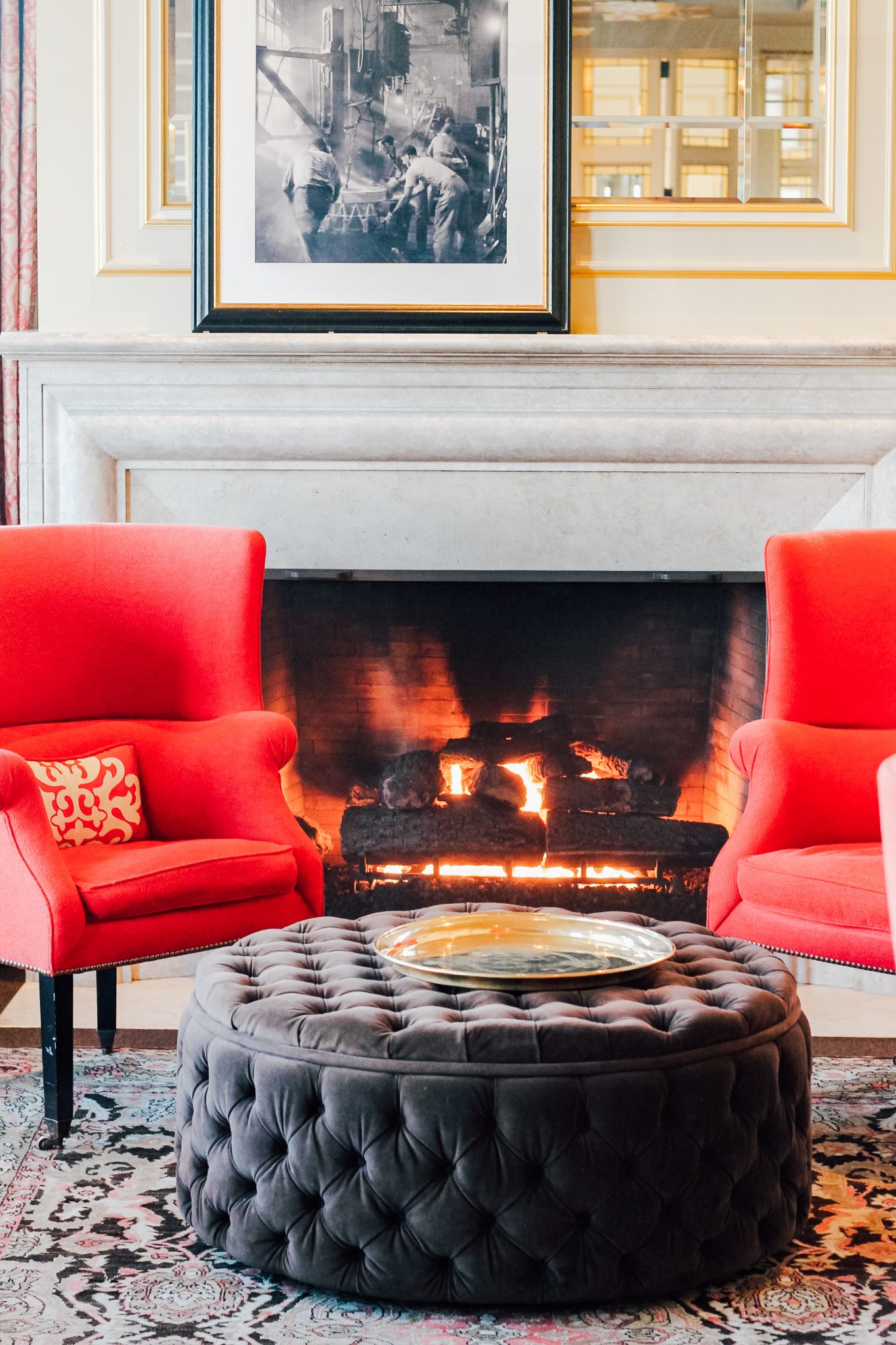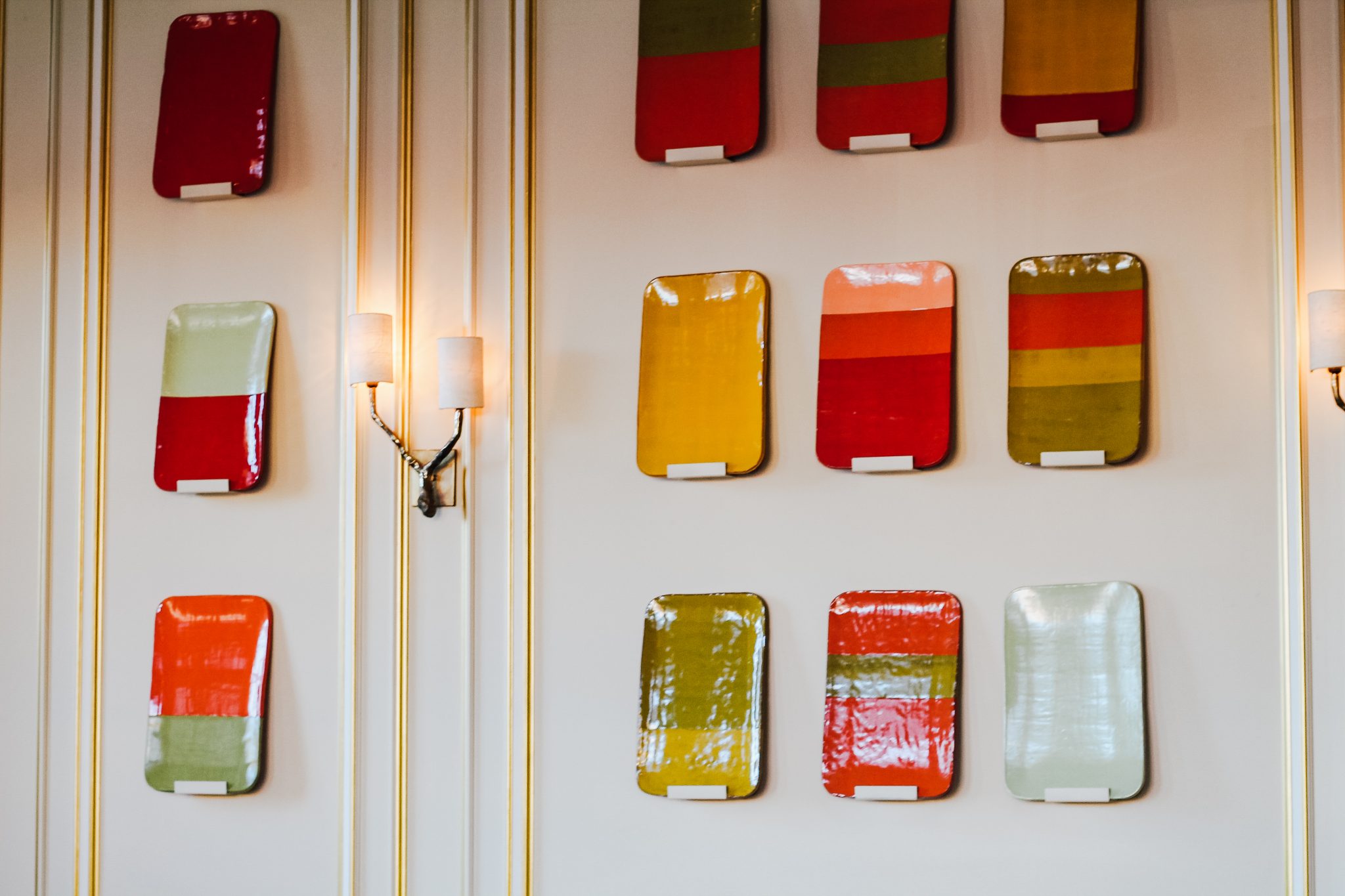 Our waiter was just amazing, he helped us choose what we ate and we landed with the Filet Minion for myself and the Ribeye Steak for William, both were just amazing and so flavorful! I honestly have never had a better steak in my life, it was THAT delicious! We can't wait to go back!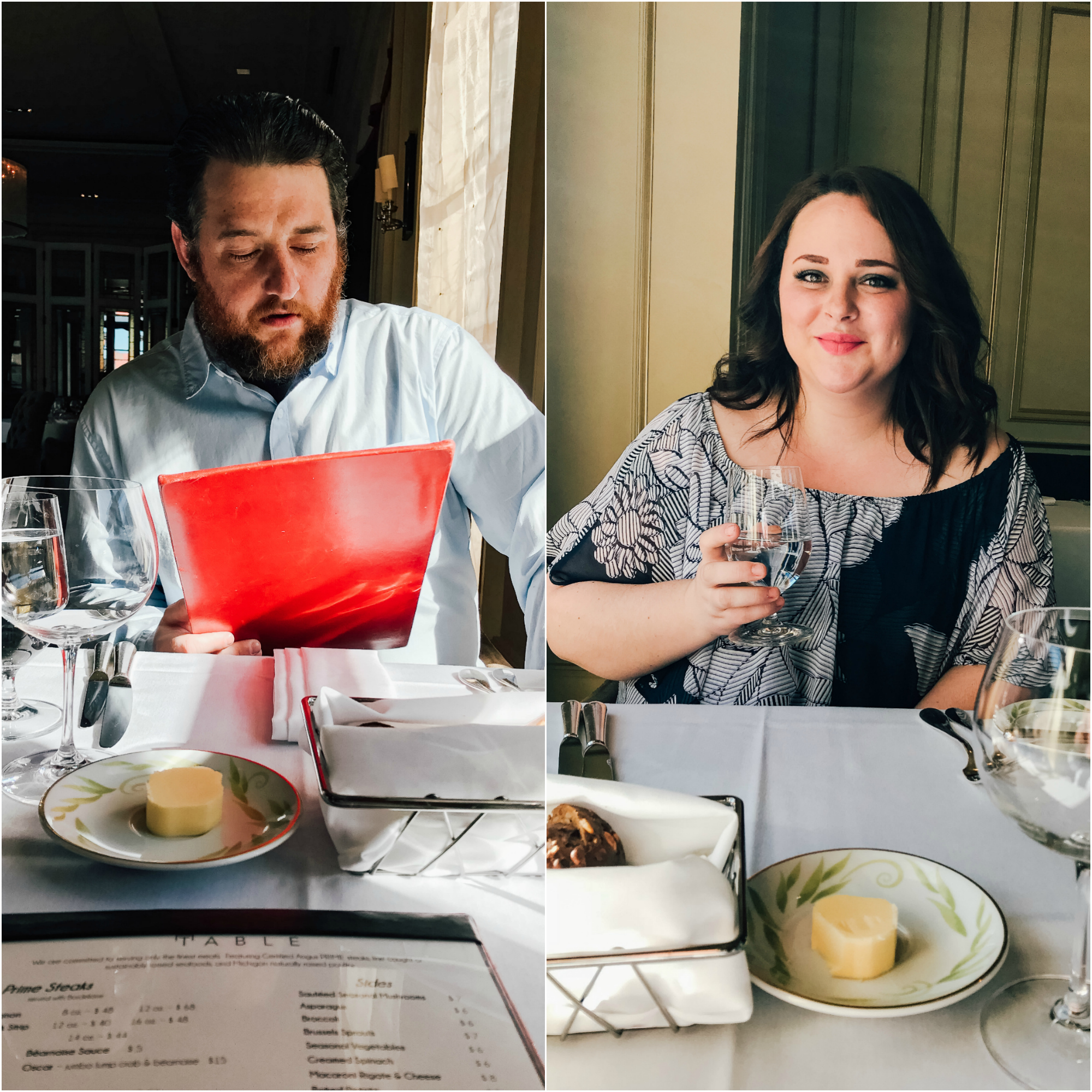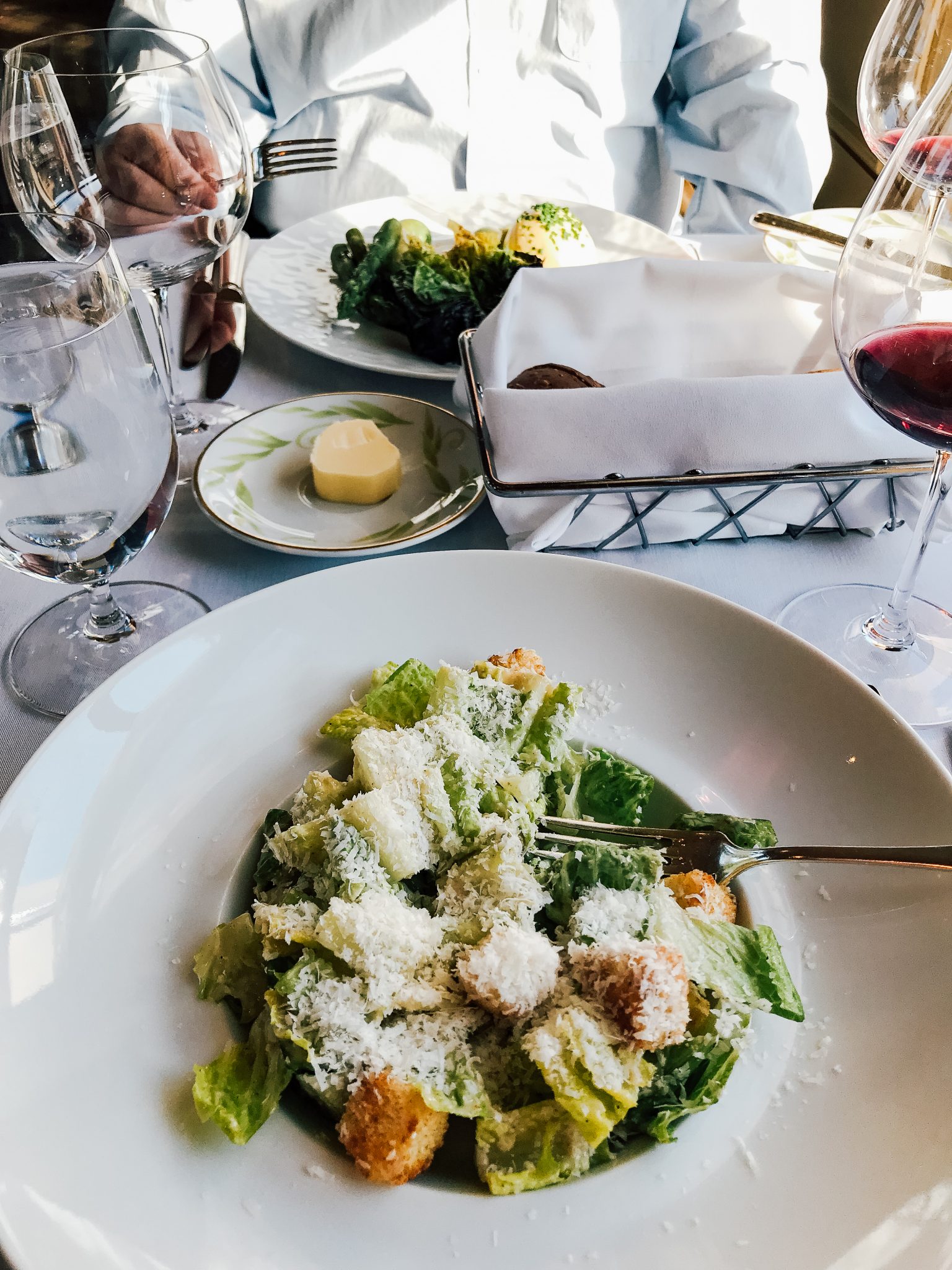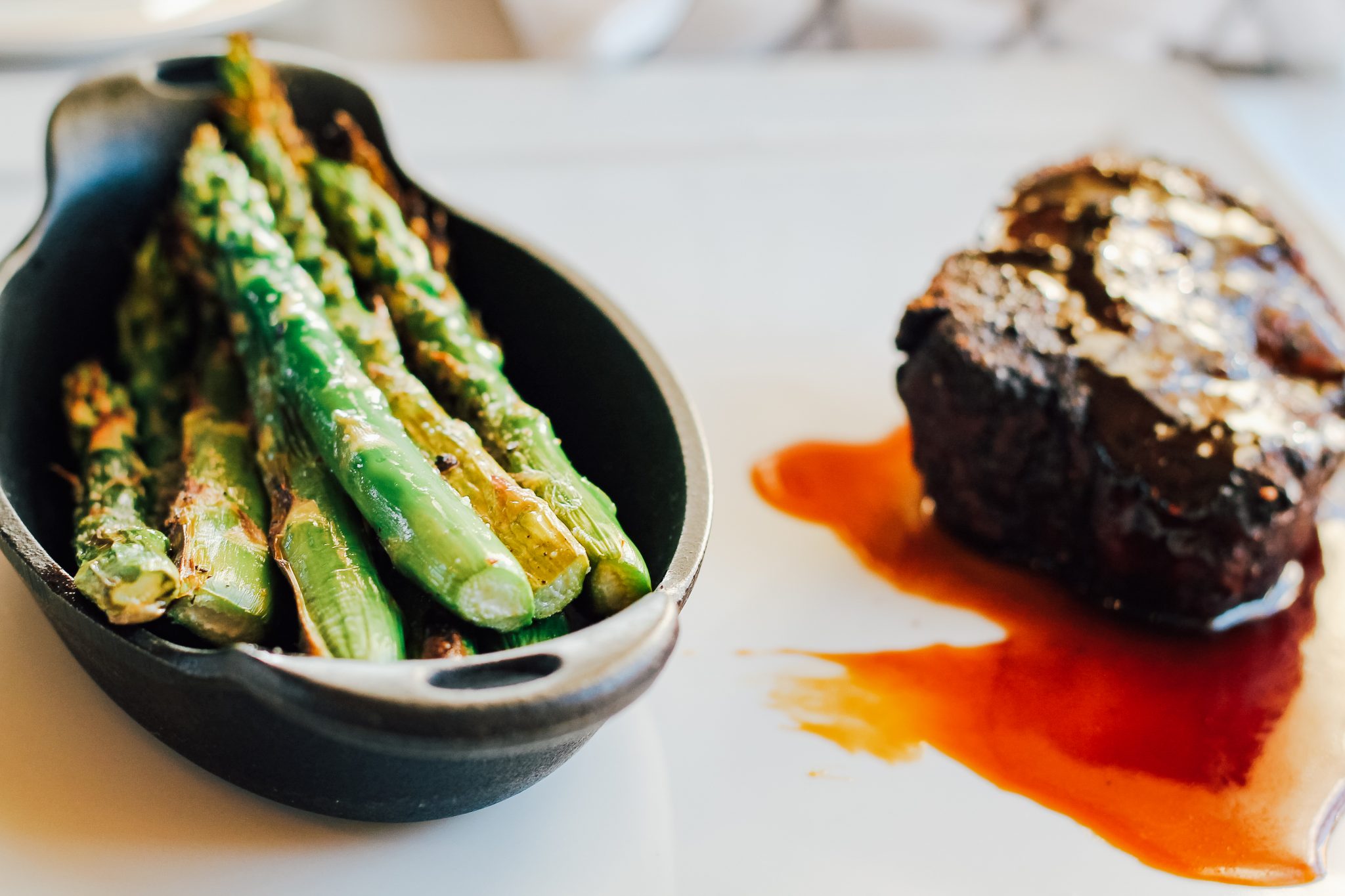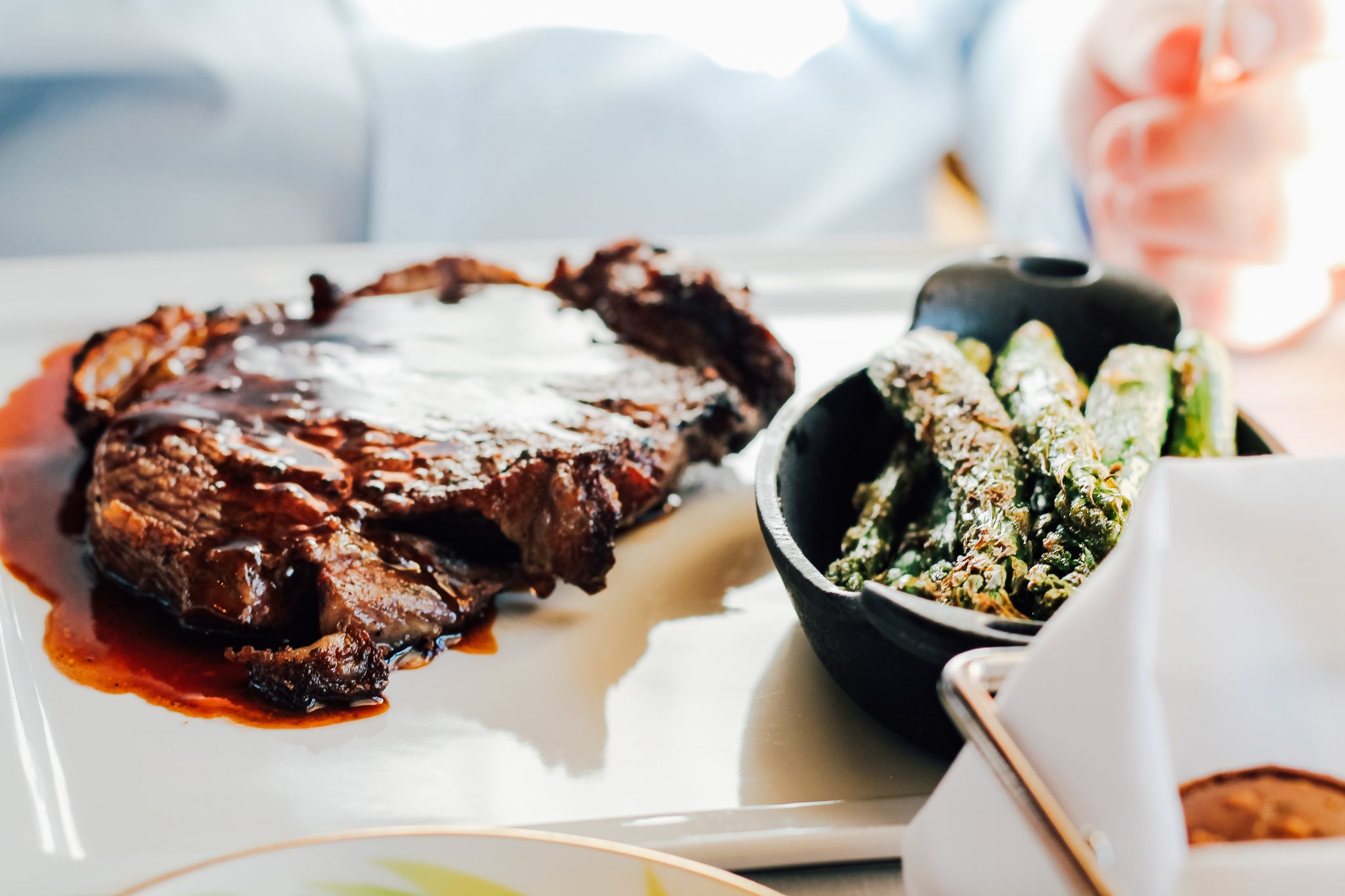 After eating dinner, we headed over to Bar Oxygen for drinks and dessert. We both tried their delicious chocolate mousse, a define must-try! The drinks were delicious, too! And the atmosphere was just so cool, like every other thing we experience that night it was luxurious, comfortable (hooray for comfortable seating everywhere), and the staff was just so friendly!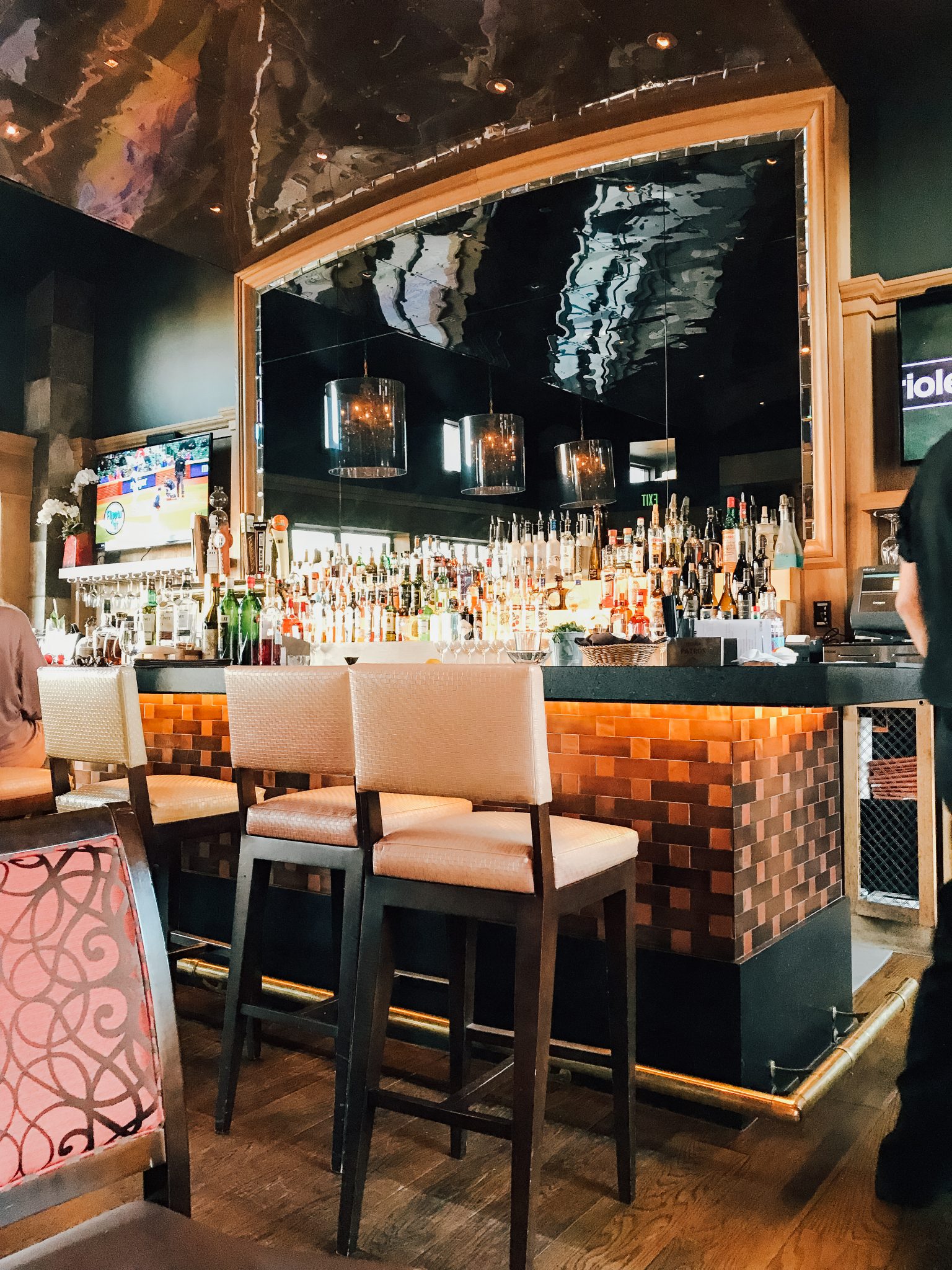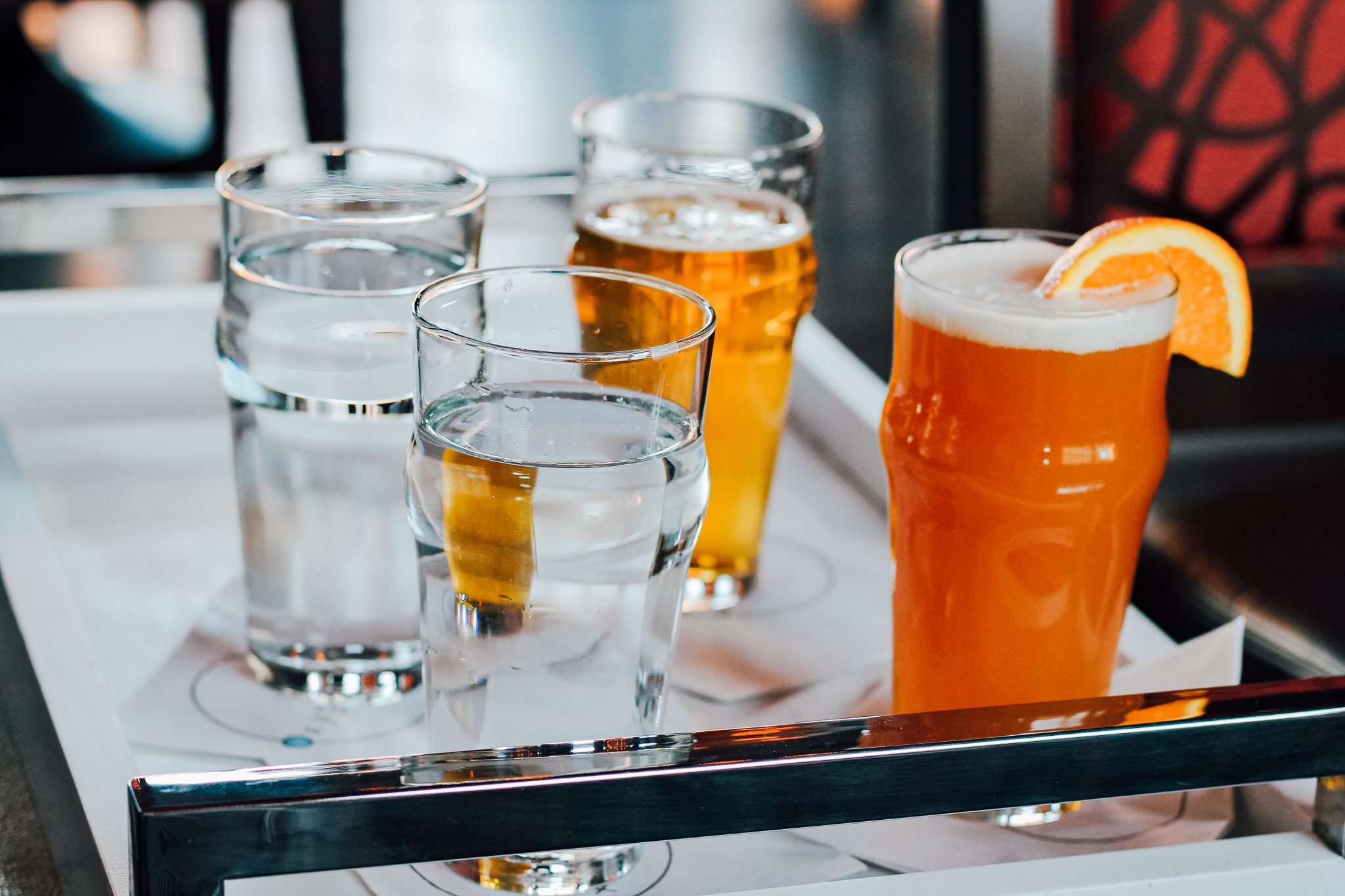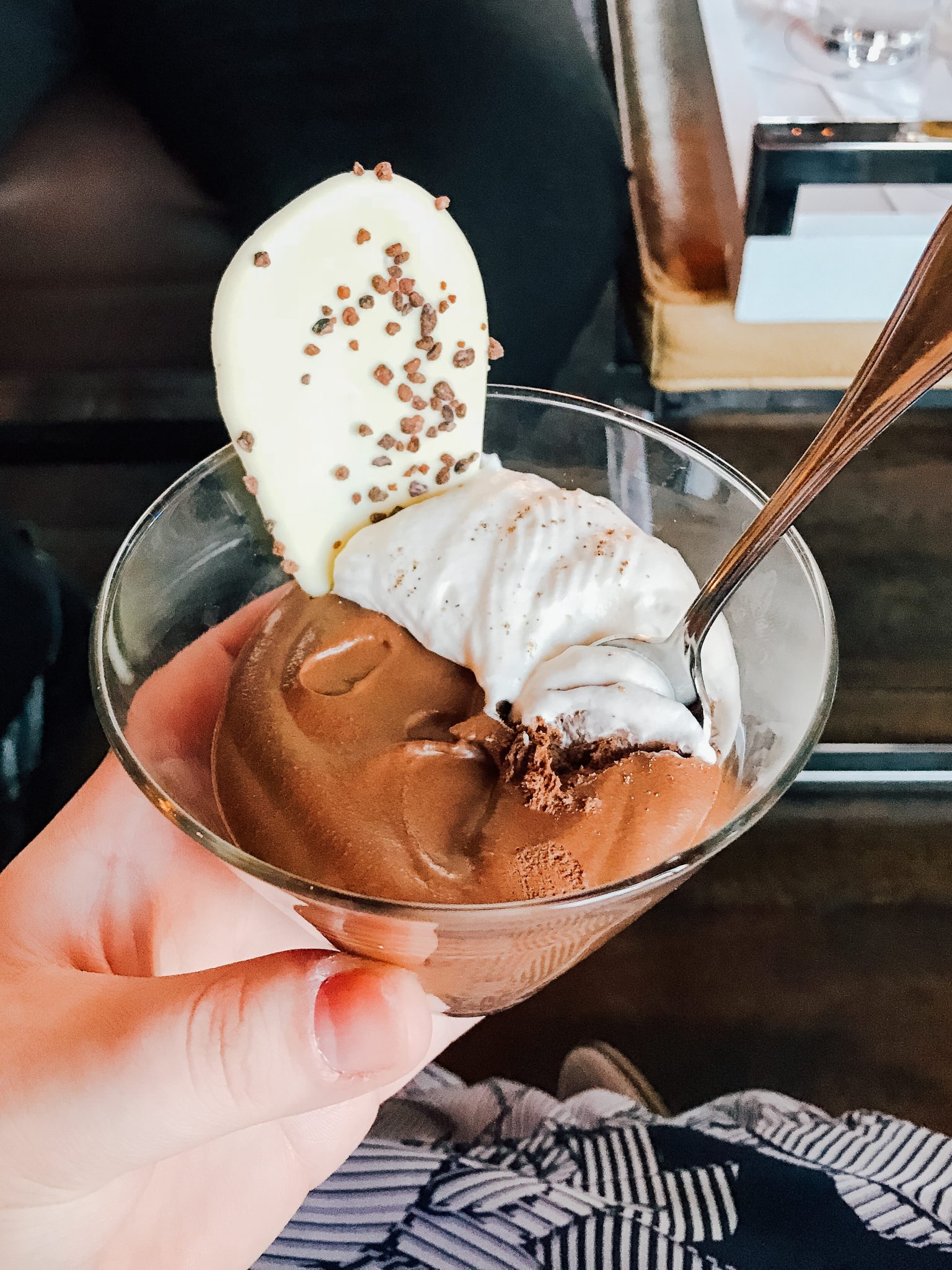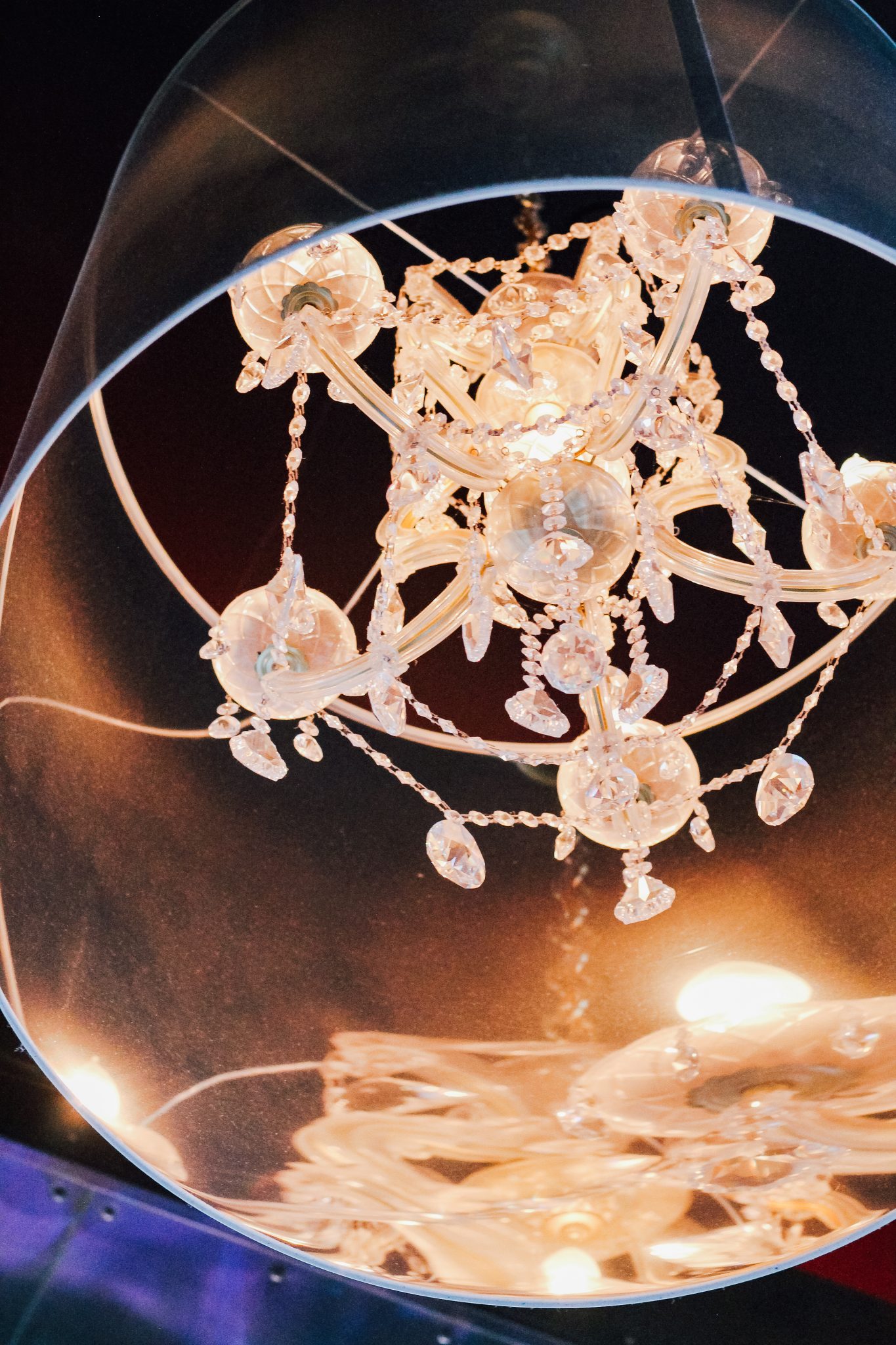 After dinner we headed back to the hotel to kick our feet up, relax, and talk about the importance of having nights away like this. We've been married for over 10 years now, and in our 10 years of marriage we've only had a handful of memorable nights away – and we decided then and there that we had to make a change. We need more nights away, one every 6 months sounds reasonable, right?
After waking up the next morning from a restful nights sleep, we headed to breakfast at Cafe Zinc. Out of all of the places we visited, this holds a special place in my heart. It was so full of character, charm, and was just so welcoming. For breakfast I ordered the Belgian Waffles and William had the Eggs Benedict – both were SO delicious!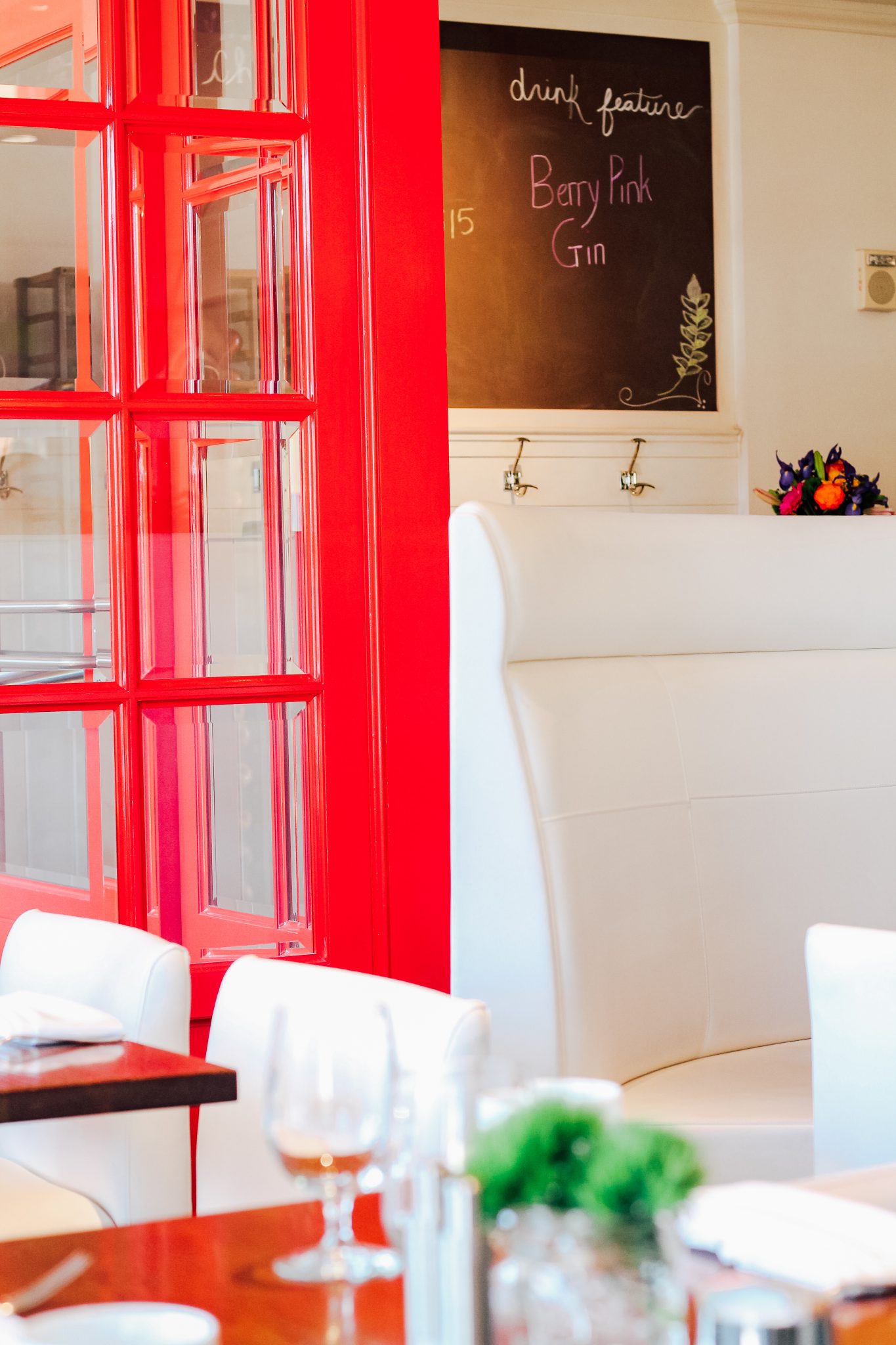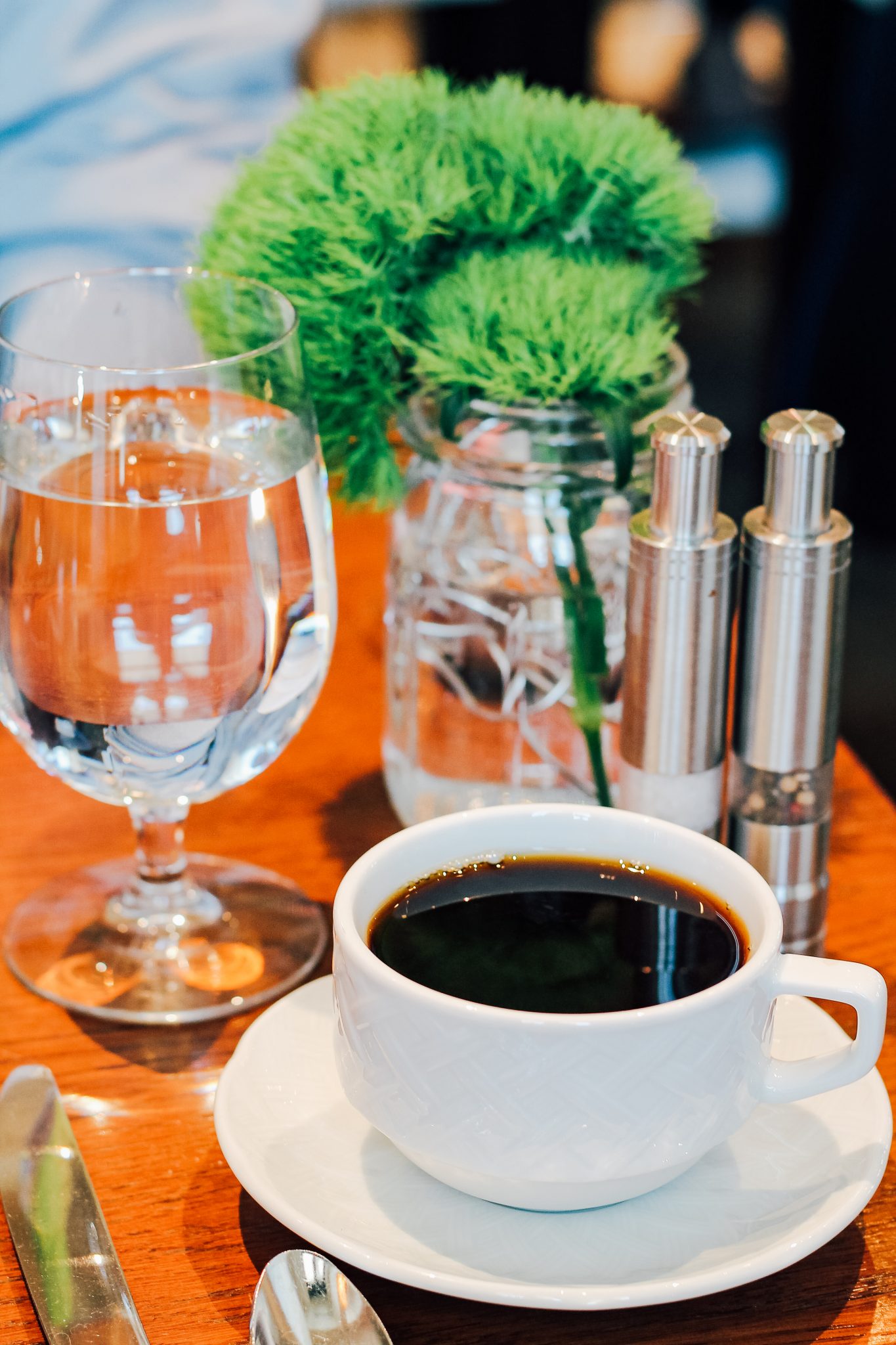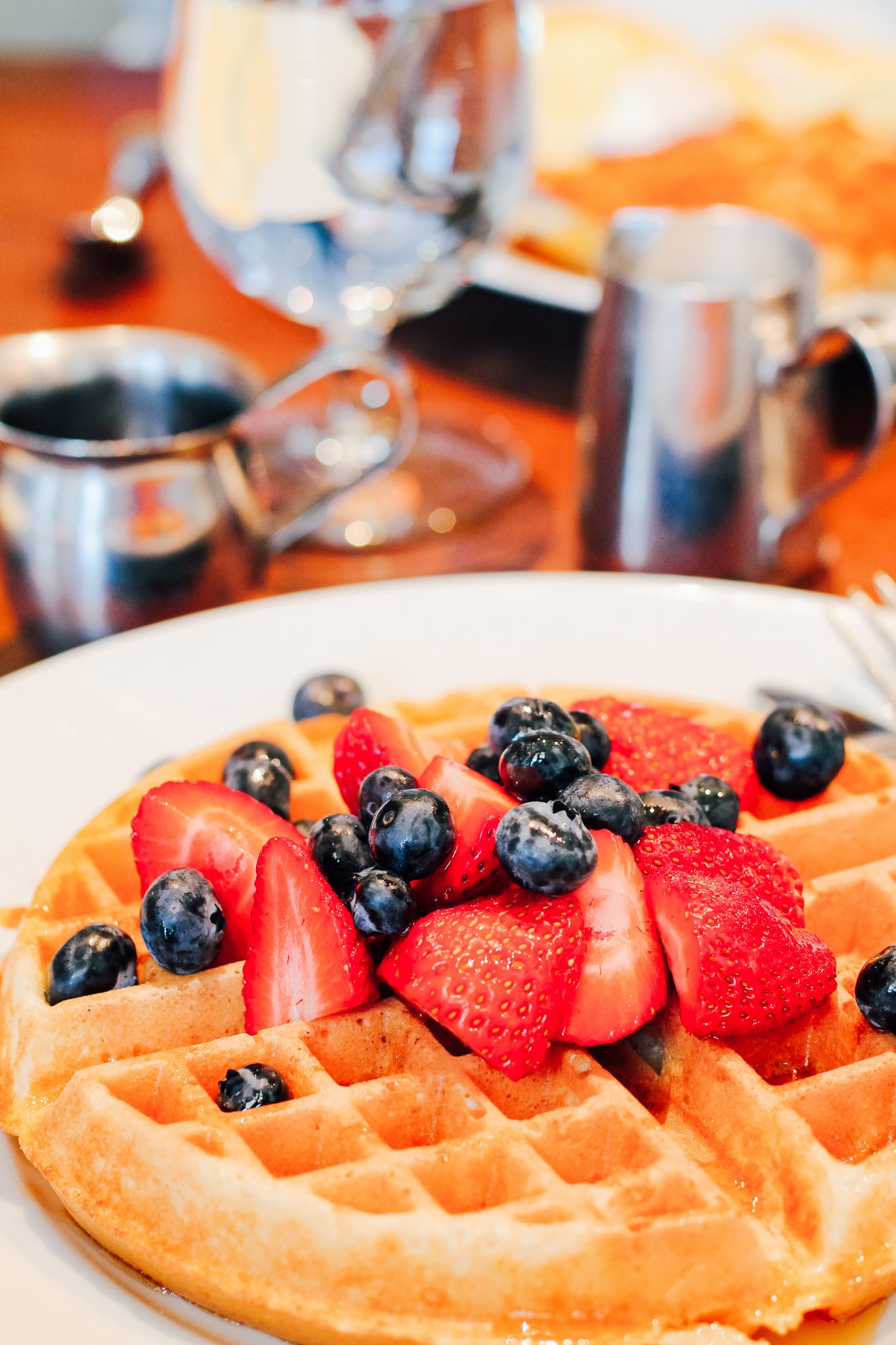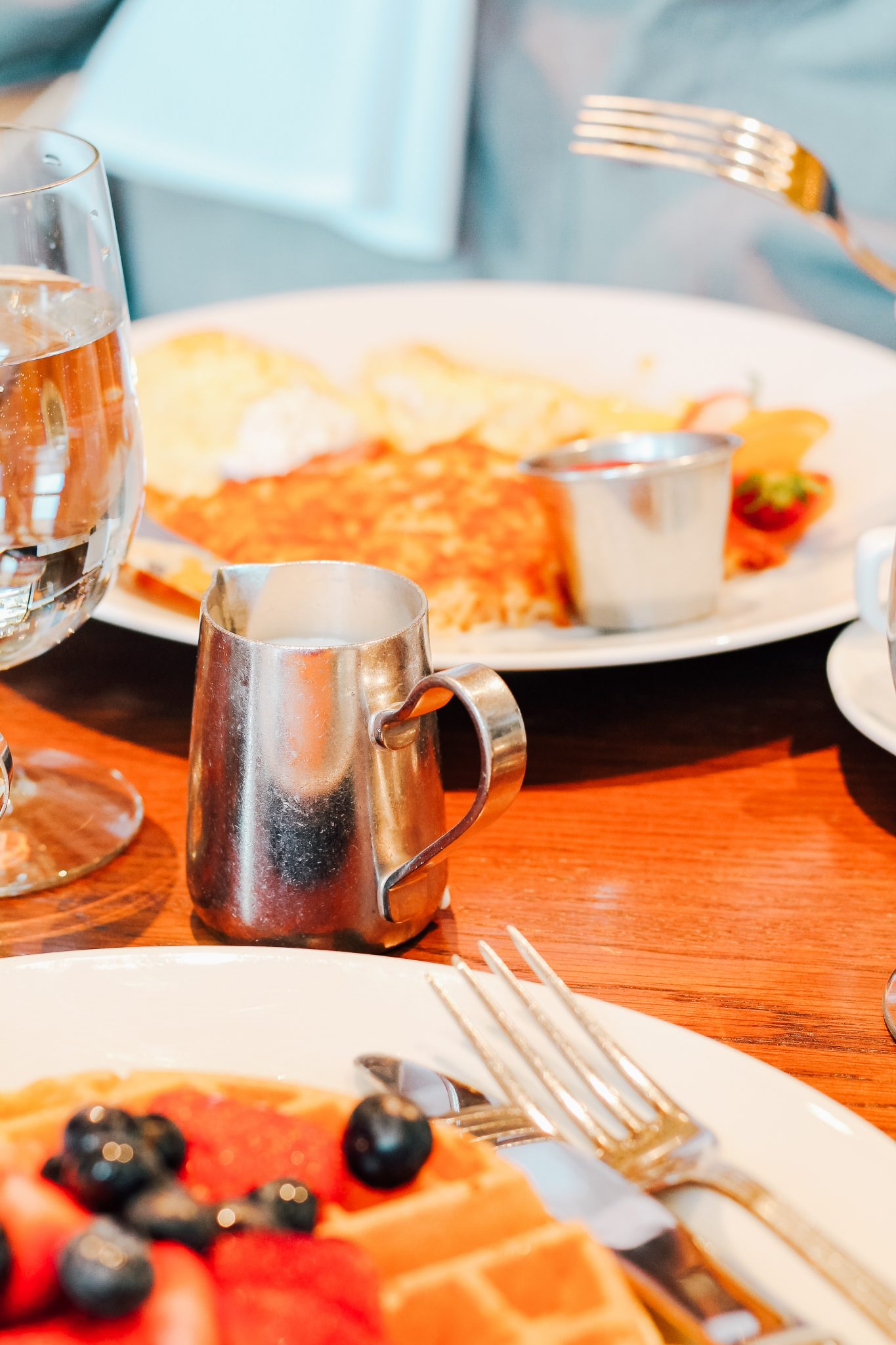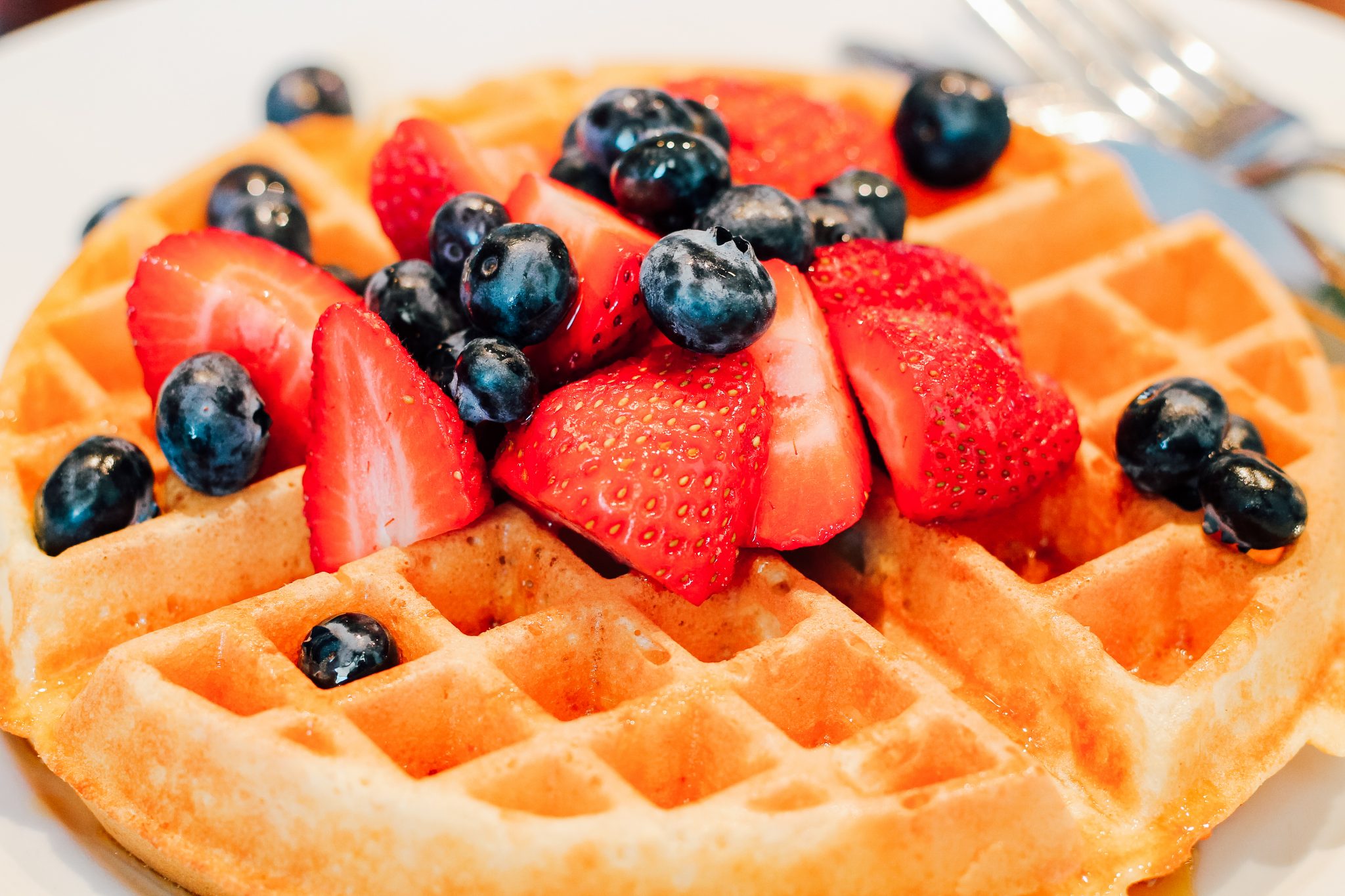 The waiter told us that every morning a french pastry chef comes in and makes all of the pastries for the day. The whole restaurant smelled like fresh pastries, it was pretty much the best smell ever. After enjoying a delicious breakfast and chatting with the couple sitting next to us (they were so friendly and kind), we were off to check-out of the hotel and head home.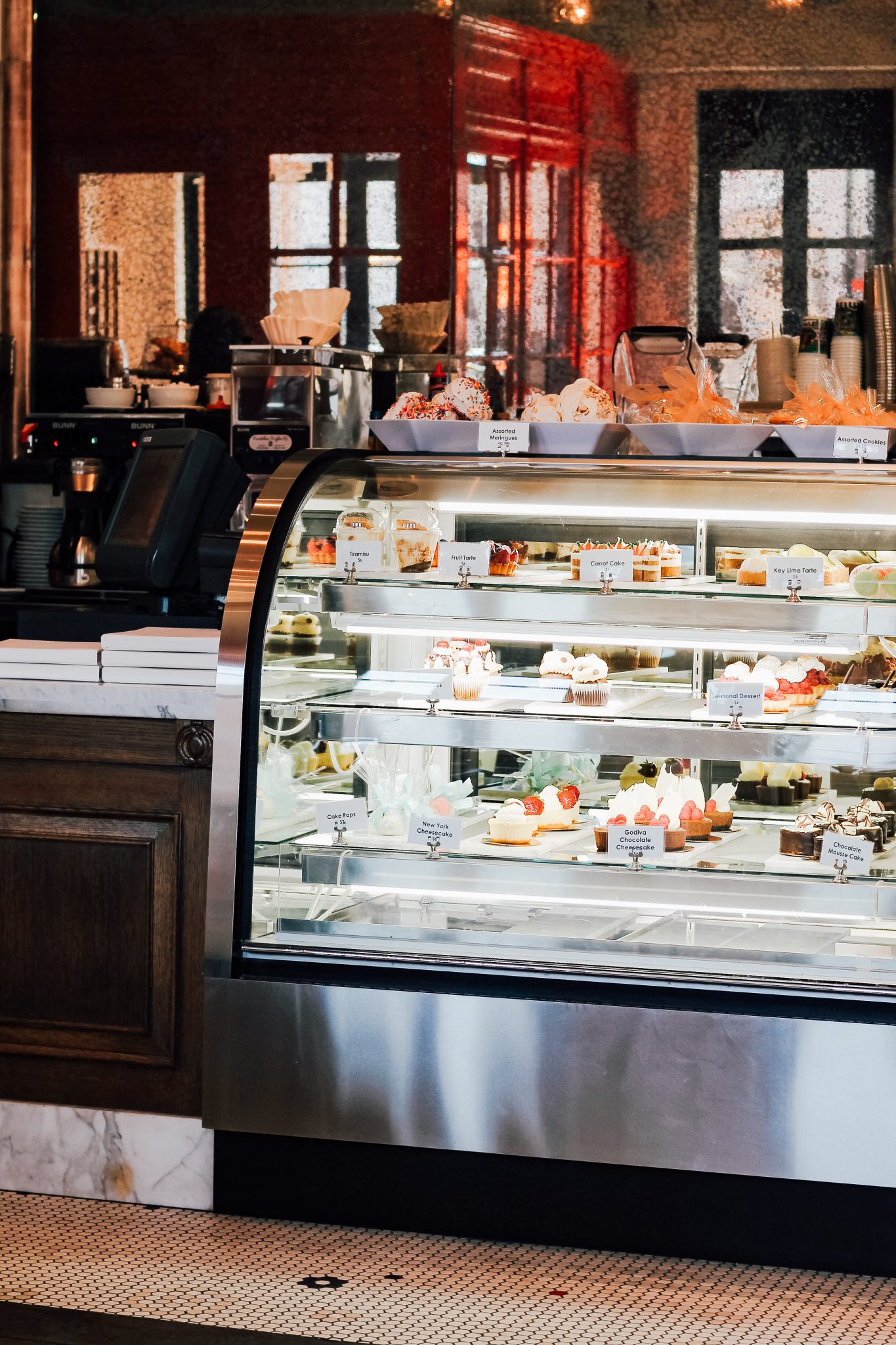 But before we left, we had to explore the bridge across the parking lot from the hotel. If you have a little extra time I would definitely recommend checking it out, it is so calming to watch the water and there are benches on the bridge so you can sit with your morning coffee and enjoy the view. There are even bike rentals nearby so you can take a ride on the nature trails.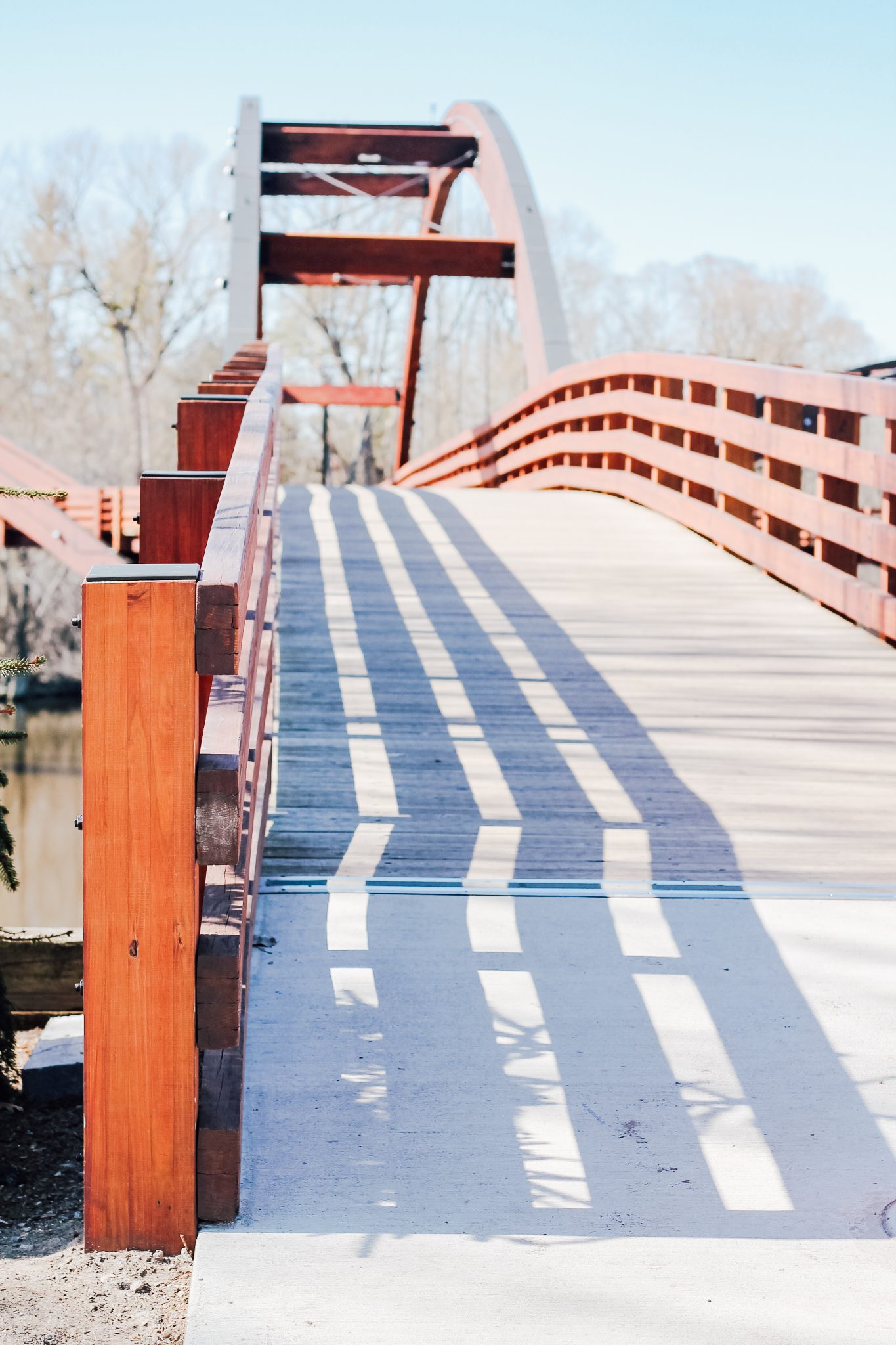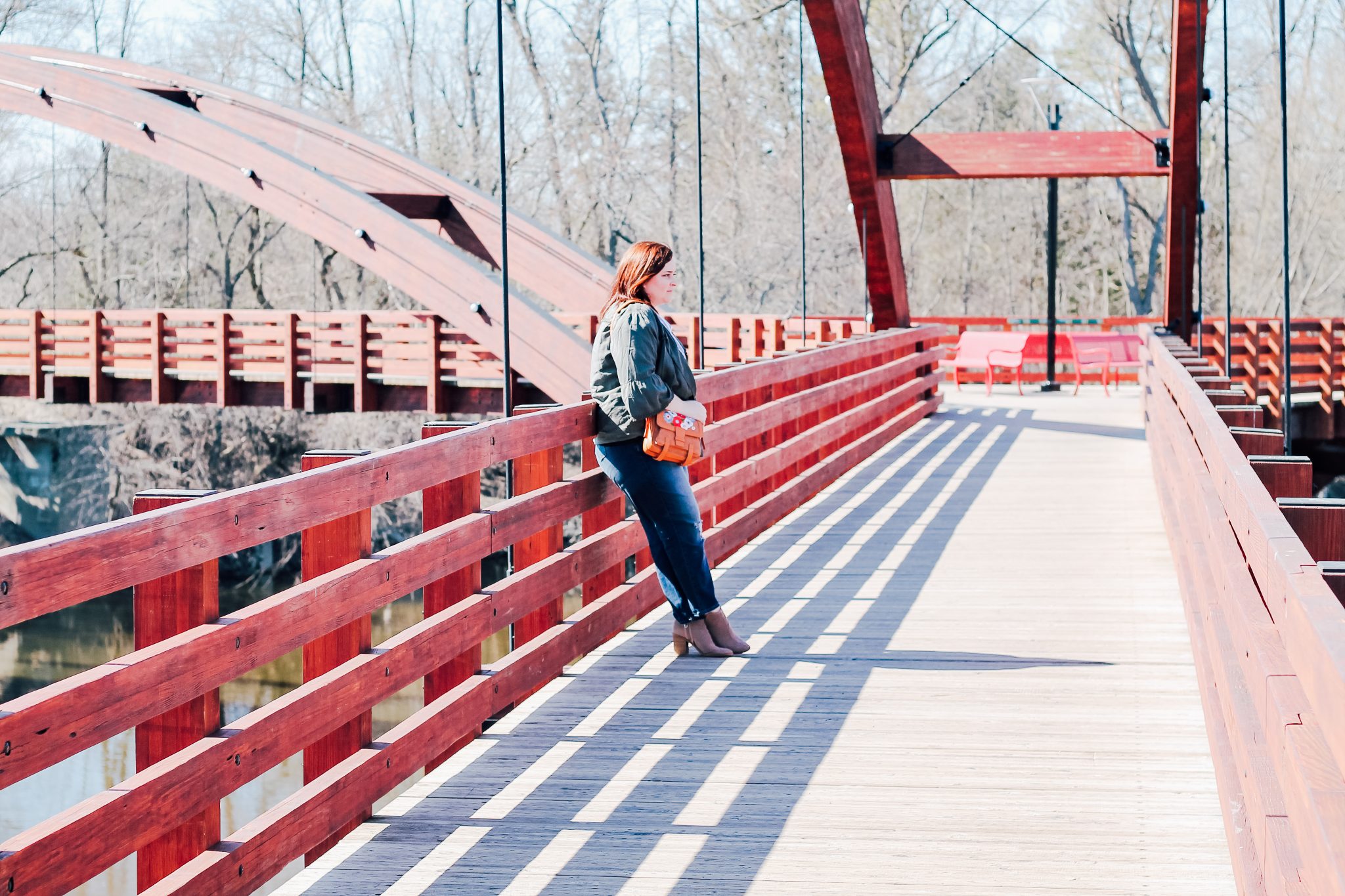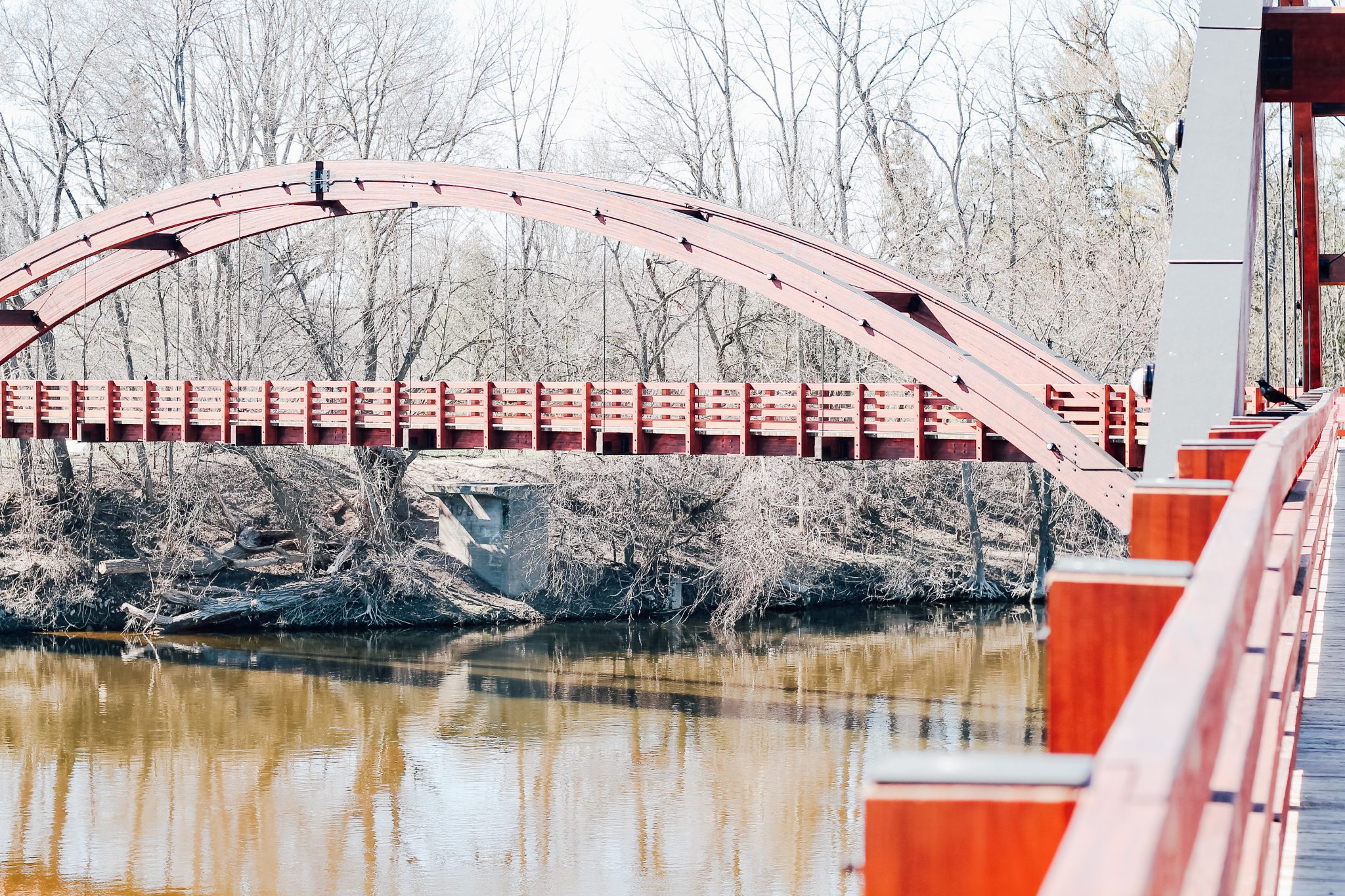 Midland was just such a charming little area and we couldn't have enjoyed our trip more. The H Hotel, Table Restaurant, Bar Oxygen, Cafe Zinc, all of it was just completely one-of-a-kind and in a league of it's own. William and I will most definitely be back!
So tell me, when is the last time YOU had a night away with your spouse? If you're looking for the perfect place, be sure to check out The H Hotel in Midland, Michigan, you won't be disappointed!