A huge thanks to our friends at Dia & Co for sponsoring todays post. Keep scrolling to see some Plus Size Date Night Fashion with Dia & Co!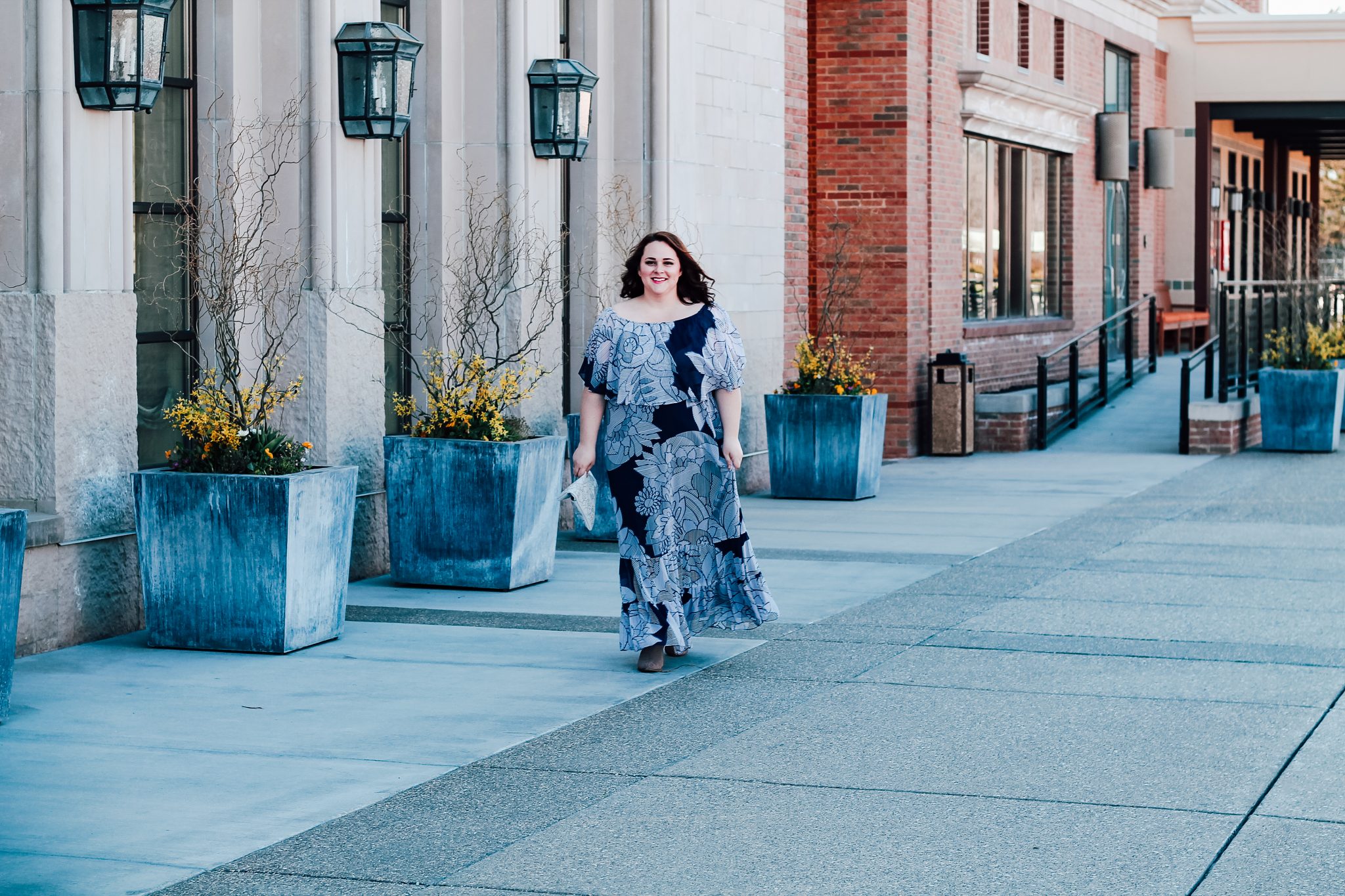 Plus Size Date Night Looks
Hello, friends!
I am so so excited for todays post because I get to finally share what I wore on A Romantic Night Away in Midland, Michigan this past weekend! As you may already know, I am a HUGE fan of Dia & Co and have shared their boxes on my instagram in the past. So for this romantic night away, I wanted to make it easy to pack so I ordered a Dia & Co box that I could bring along for the trip. My stylist Ashby always nails it when it comes to choosing items for me, so I just knew she'd cover exactly what I needed!
What is Dia & Co?
But first – if you don't know what Dia & Co is, they're a company that will send you a box filled with wonderful pieces sizes 14+ chosen specifically for you by one of their amazing stylists. When you first sign up you take a Style Quiz that will help the stylists determine what your style is and what the best styles are to send you. You can tell them all about your body type, what fit you like, what parts of your body you like to keep covered/show off, it's totally customizable. You do NOT have to subscribe to anything, but you can choose to receive your boxes semi-monthly, monthly, bi-monthly and manual (whenever you want one). There is a $20 styling fee that is charged before the box ships and it can be credited toward anything you want to purchase from your box. And believe me, you're going to want it all! Oh, and bonus – if you keep all 5 items, you get 25% off your order!
For me, using Dia & Co has been a way to expand my wardrobe without having to go shopping. I love a good shopping trip but with my schedule and kiddos it's just harder now to get out to actually try things on, etc. Plus, I cannot stress enough how much I love my boxes, my stylist Ashby always manages to pick the perfect pieces for me. My boxes lately have included adorable bags too which I love! You can also request jewelry and scarves! You can send your stylists notes, rate your items on how they fit, how you like the style, etc. All of these things paint a clearer picture for your stylist of what you're into.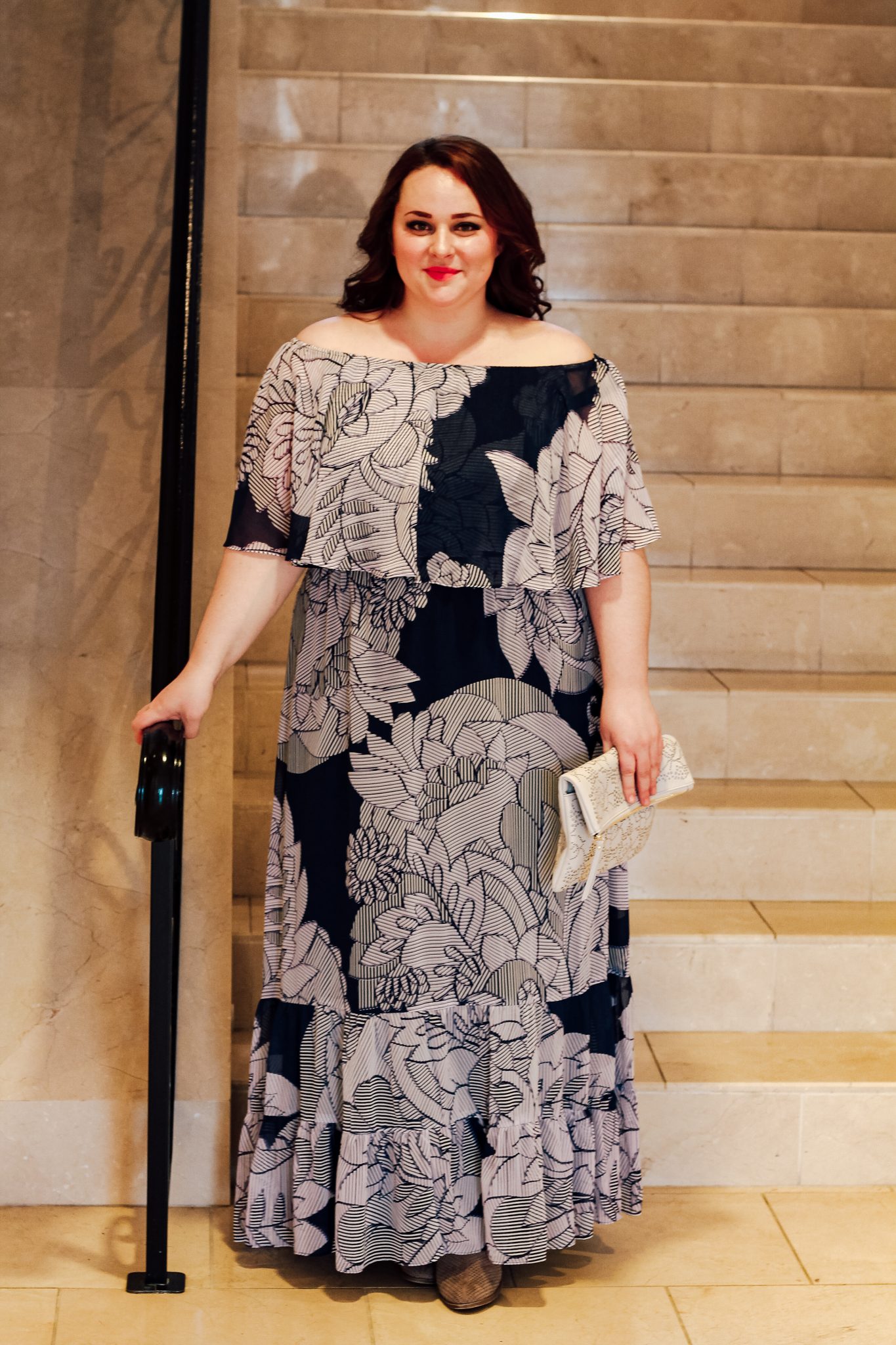 The outfit above is all Dia & Co, down to the clutch. I love mixing and matching pieces from past boxes together to create new looks. But for our date night out, this dress was just perfect. And because my stylist now really is in a groove with what I like, opening up each box I receive is like Christmas morning!
Now, ready to see the outfits that came in my Dia & Co box? I loved just bringing the box with me on our trip, took away all of the stress of packing and I was just so excited to wear the clothes!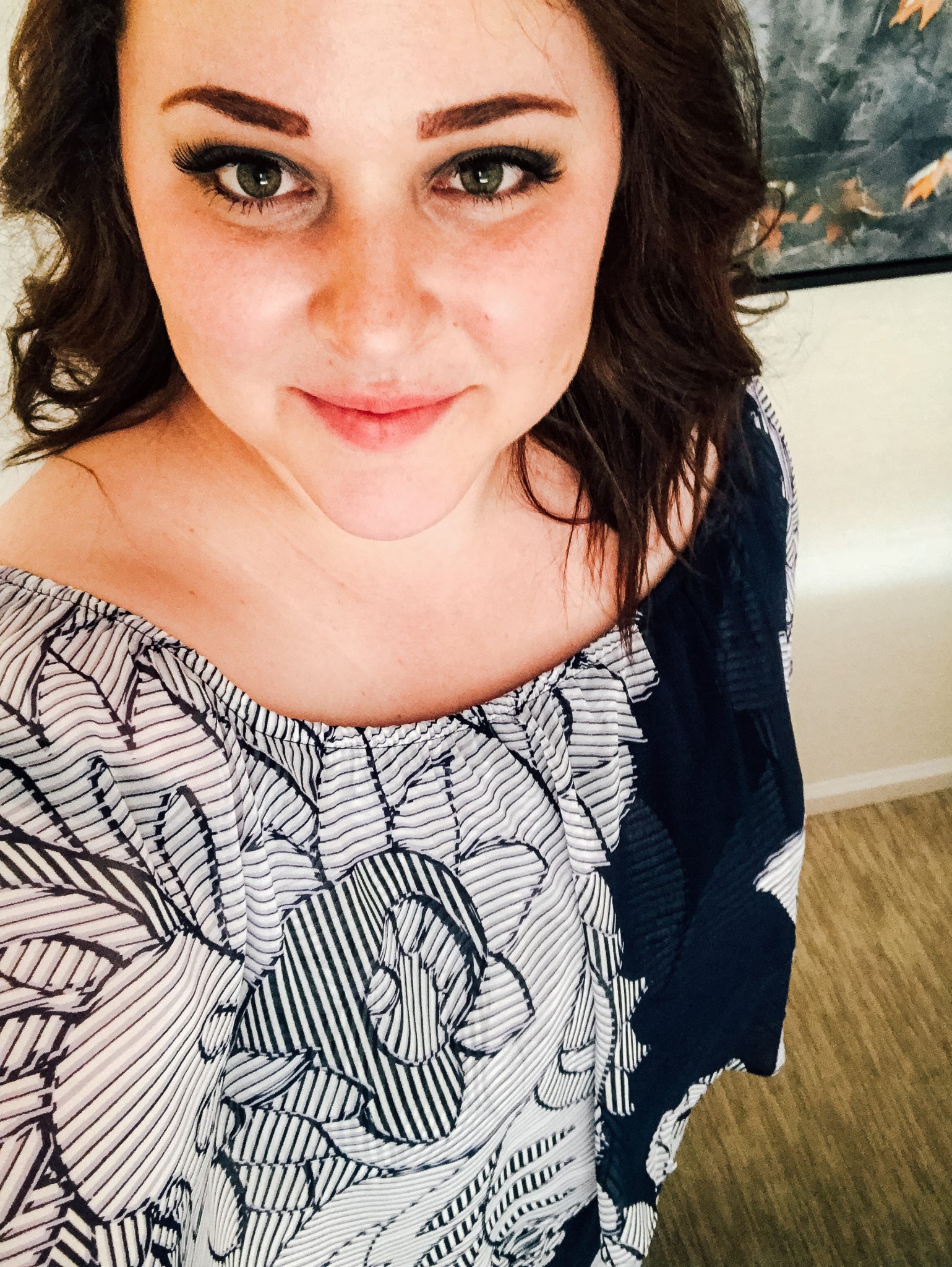 This dress. It was an absolute perfect fit and great to wear to a romantic dinner and drinks. I feel like it's a bit of a challenge to find dresses that fit me correctly, but this was the perfect length, perfect fit, and I loved the layers and the fun detailing at the bottom.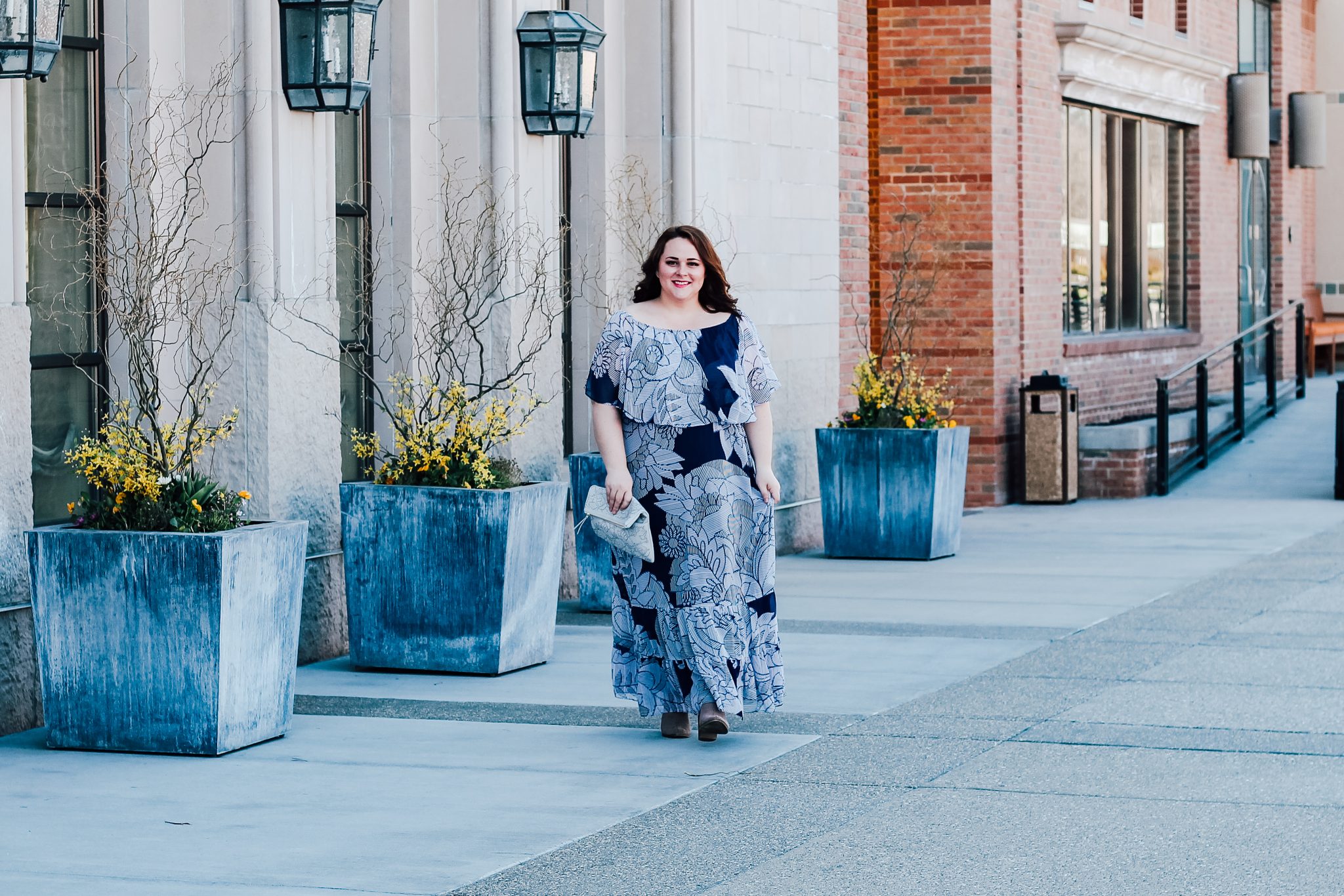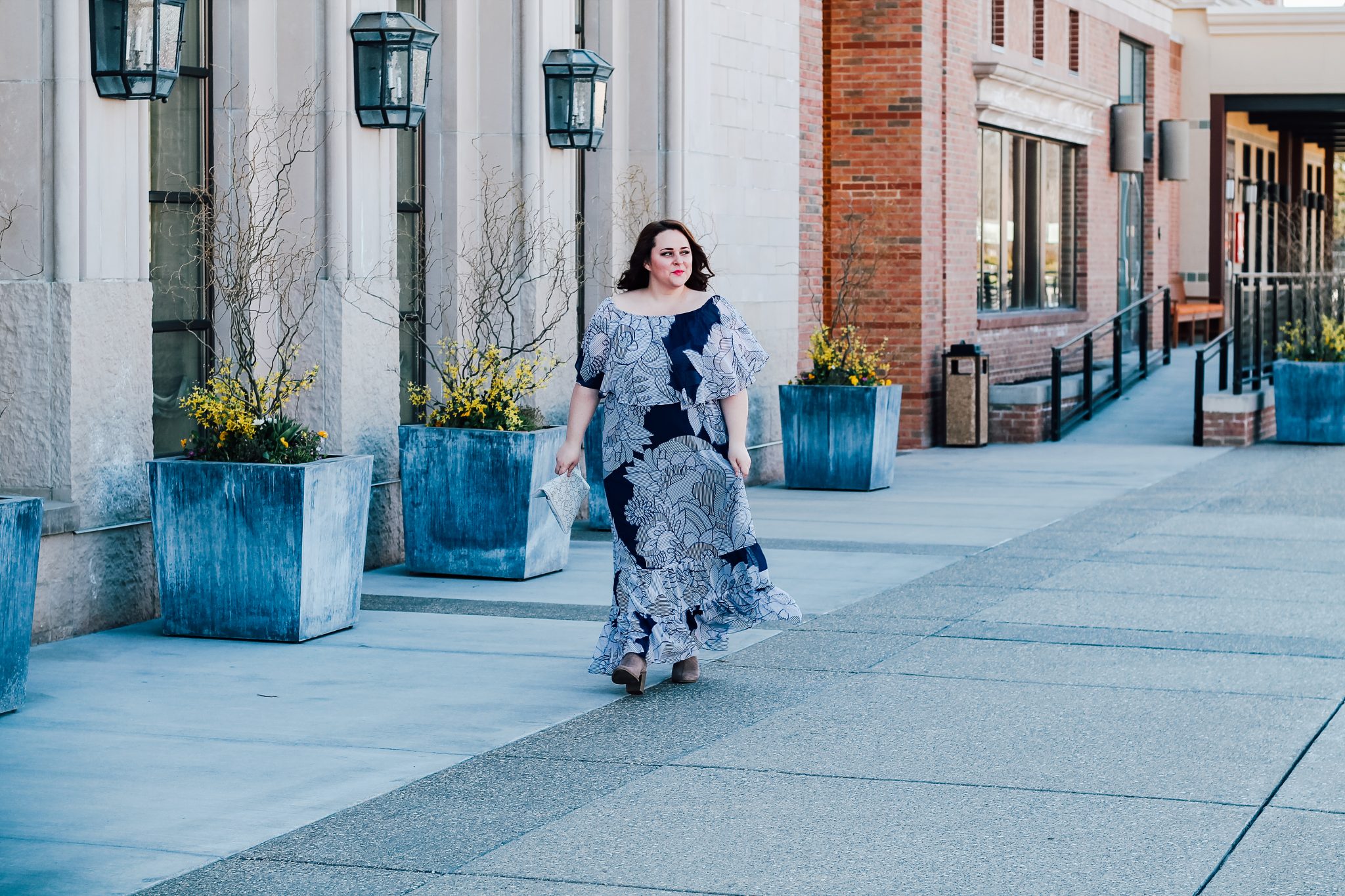 For the second look they sent an incredibly comfortable and casual outfit that looked totally put together at the same time. Distressed boyfriend jeans, an olive jacket with flared sleeves, an adorable olive striped top, and a gorgeous floral embroidered bag. This outfit is one of my new favorites – I love that I can take the jacket off and create a whole different look!
This was the perfect outfit for our day of brunch and exploring the town.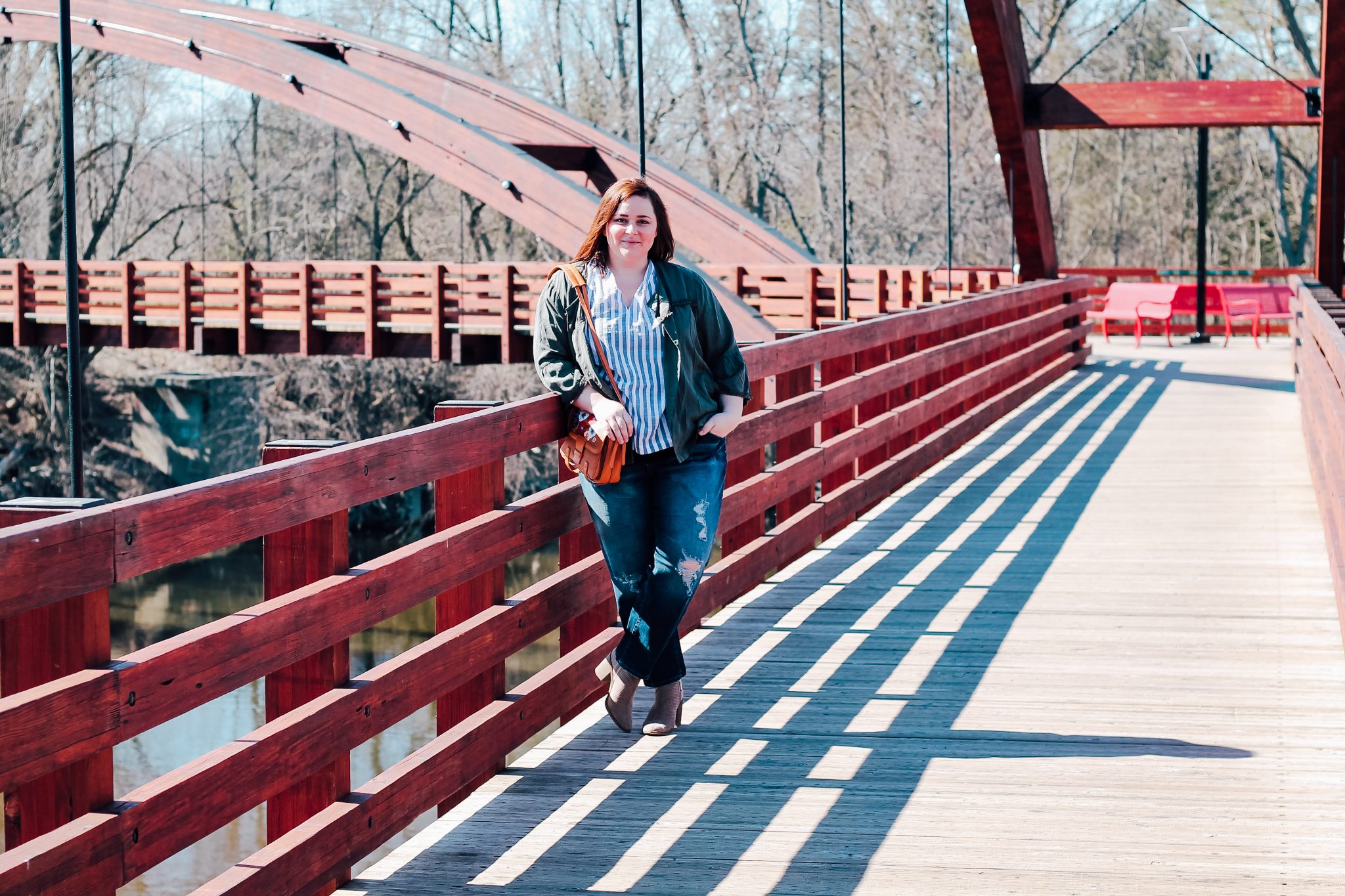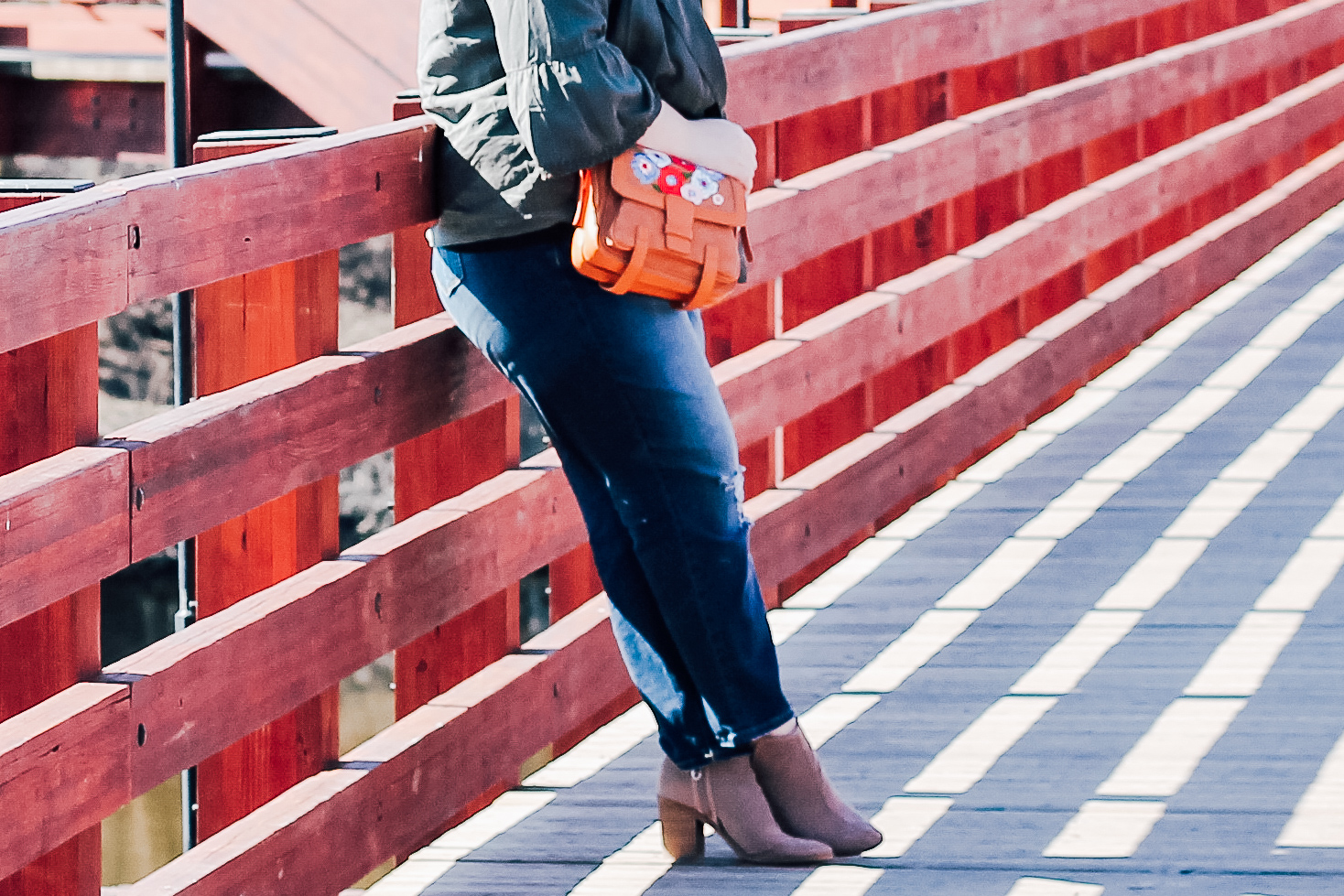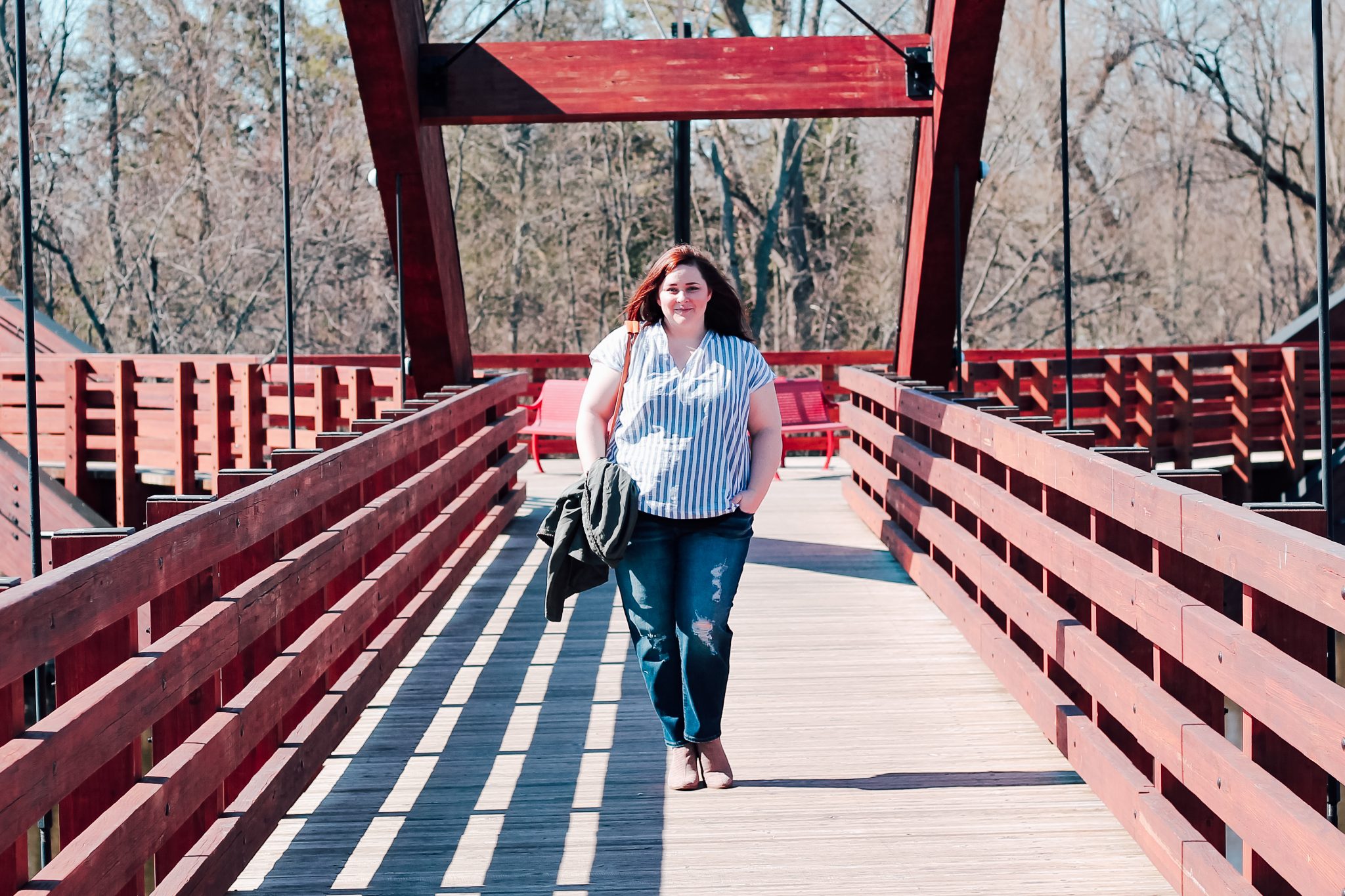 Plus Size Date Night Looks:
Date Night Dress – Pick a dress that you feel romantic and comfortable in! It's so much fun to get dressed up to dine out, so have fun with it! Match it with your favorite accessories and you'll be ready to hit the town!
Relaxed and Comfortable Look – Go for layers like a tank, shirt, and jacket so you'll be comfortable no matter how the weather turns out. Soft, distressed jeans are so much fun to wear this time of year, and they'll help to keep you cool.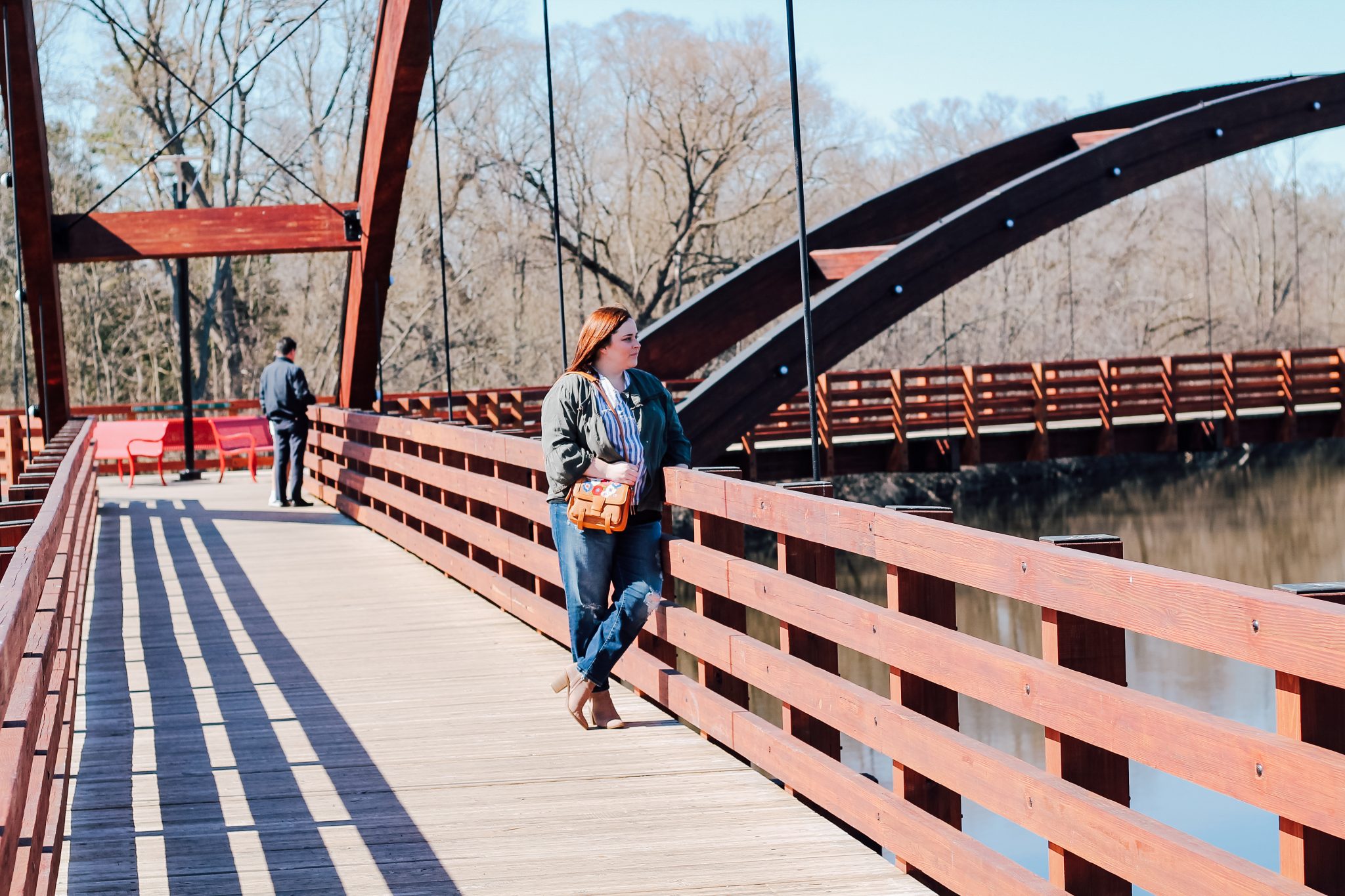 So tell me, when was the last time you had a romantic night away? If you've got a special night out coming up, or if you just want to add some gorgeous new clothing pieces into your wardrobe, be sure to check out Dia & Co, I just know you'll love it!
xo,
Kendall
Love this post? Pin it for later here: