This post contains affiliate links, purchasing through them helps to support this blog at no additional cost to you. Keep scrolling to read – Plus Size Mom Fashion: The Arms Have It.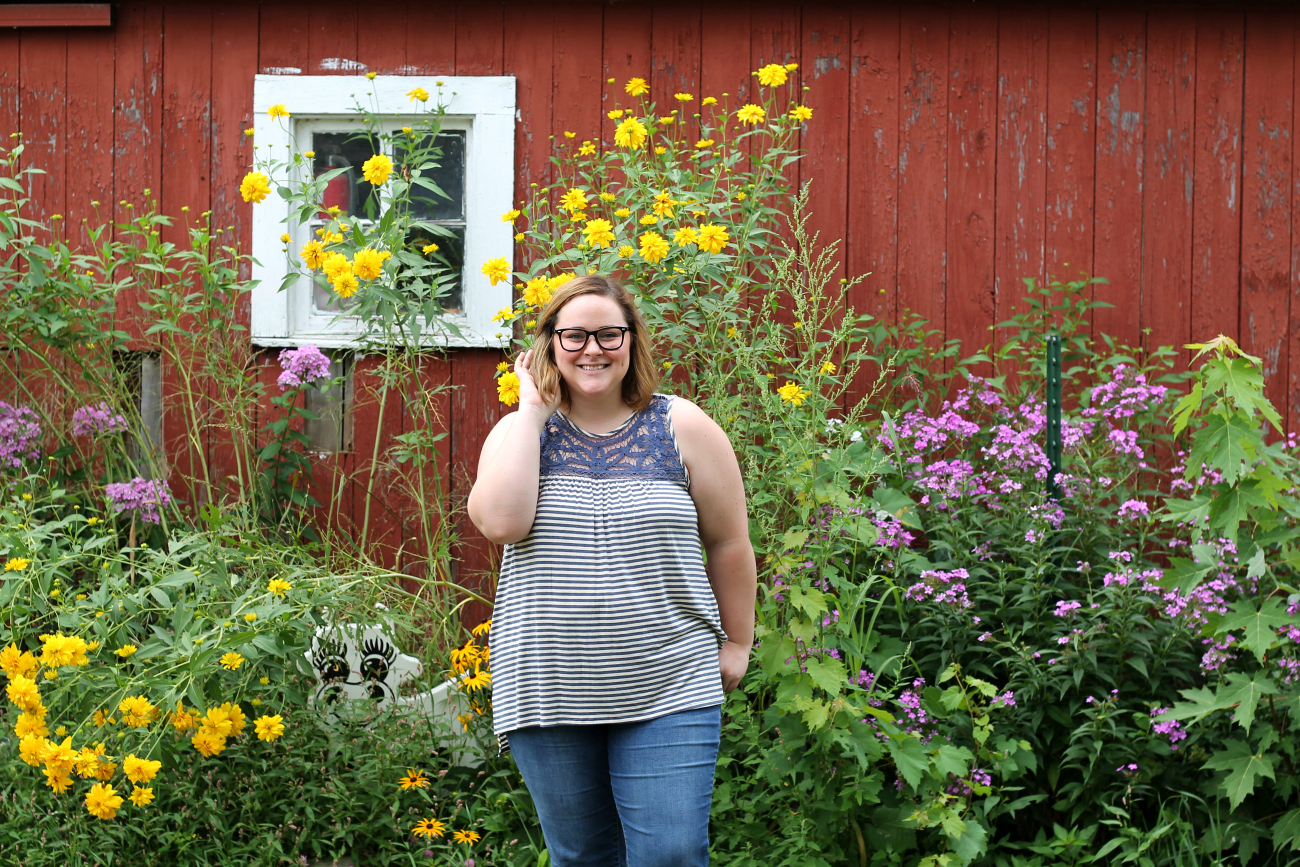 Hello, friends!
The other day on my instagram page I posted the photo above of me in a sleeveless top and talked a bit about my arm insecurities. I could not believe how many messages and responses I got from other women who felt the exact same way!
Nearly my whole life I've been self conscious about my arms, always afraid to show them. I remember my wedding day in particular – I remember feeling vulnerable wearing a sleeveless dress. On my wedding day, this is what I was worried about – how silly is that?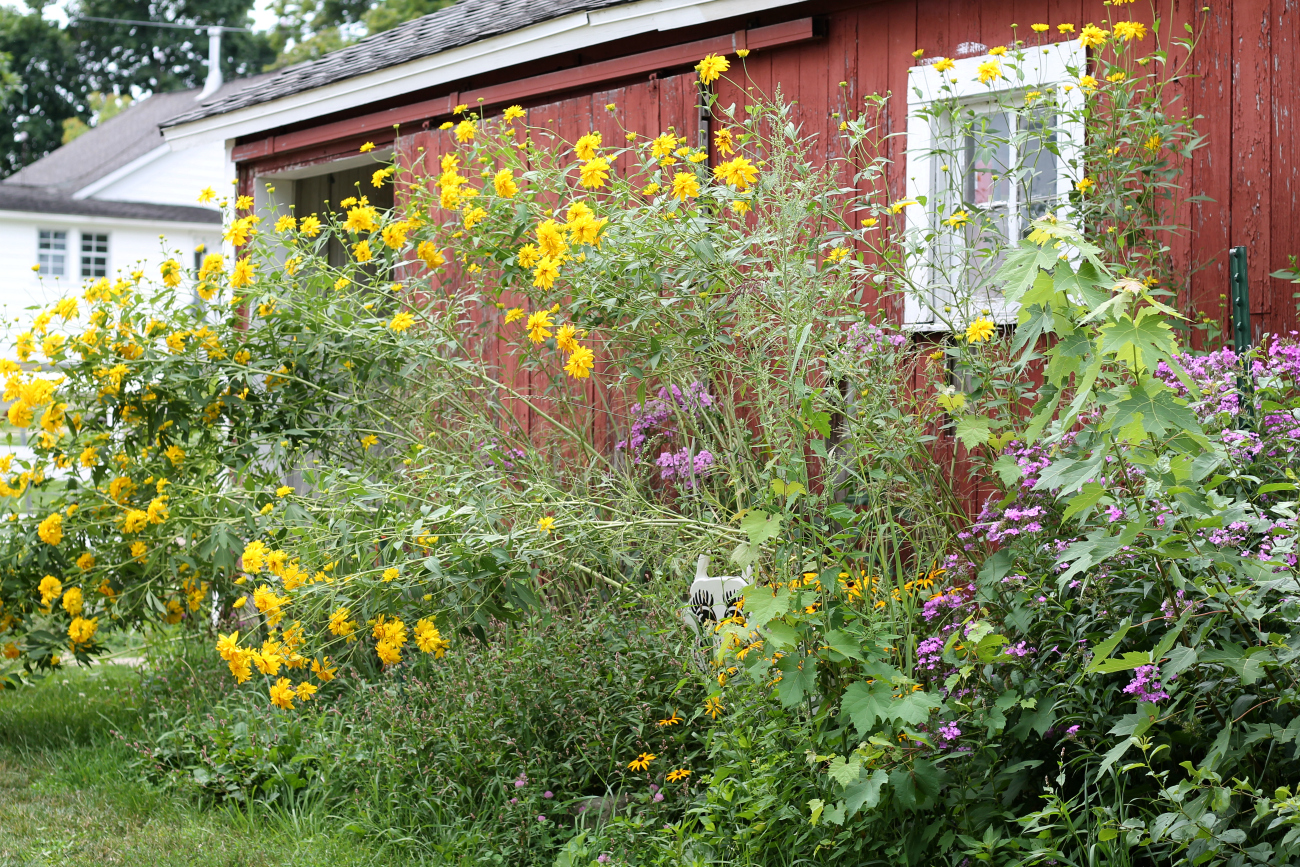 These past few months I've really been working on body positivity, and loving myself for exactly who I am – bigger arms and all. Life is just too short to constantly be picking yourself apart. As long as I'm happy and healthy, and my kids are happy and healthy, what else is there to worry about, really. Instead of thinking of all of the things I dislike about myself, why not start focusing on the things I love?
My arms are strong. Each day they lift and carry my kiddos, wrap themselves around my husbands neck at the end of the day, and these arms help me to create, write, and tend to this uber-conplex garden of life. I should be celebrating them, not hiding them.
The other day my husband and I ventured to a local farm, and I took my bare arms with me. We spent our time there exploring and soaking in the beautiful scenery, and not once did I think about my arms. We just had fun! And in the midst, he snapped a few photos of me – and when he took them I didn't feel nervous, I felt confident, and happy.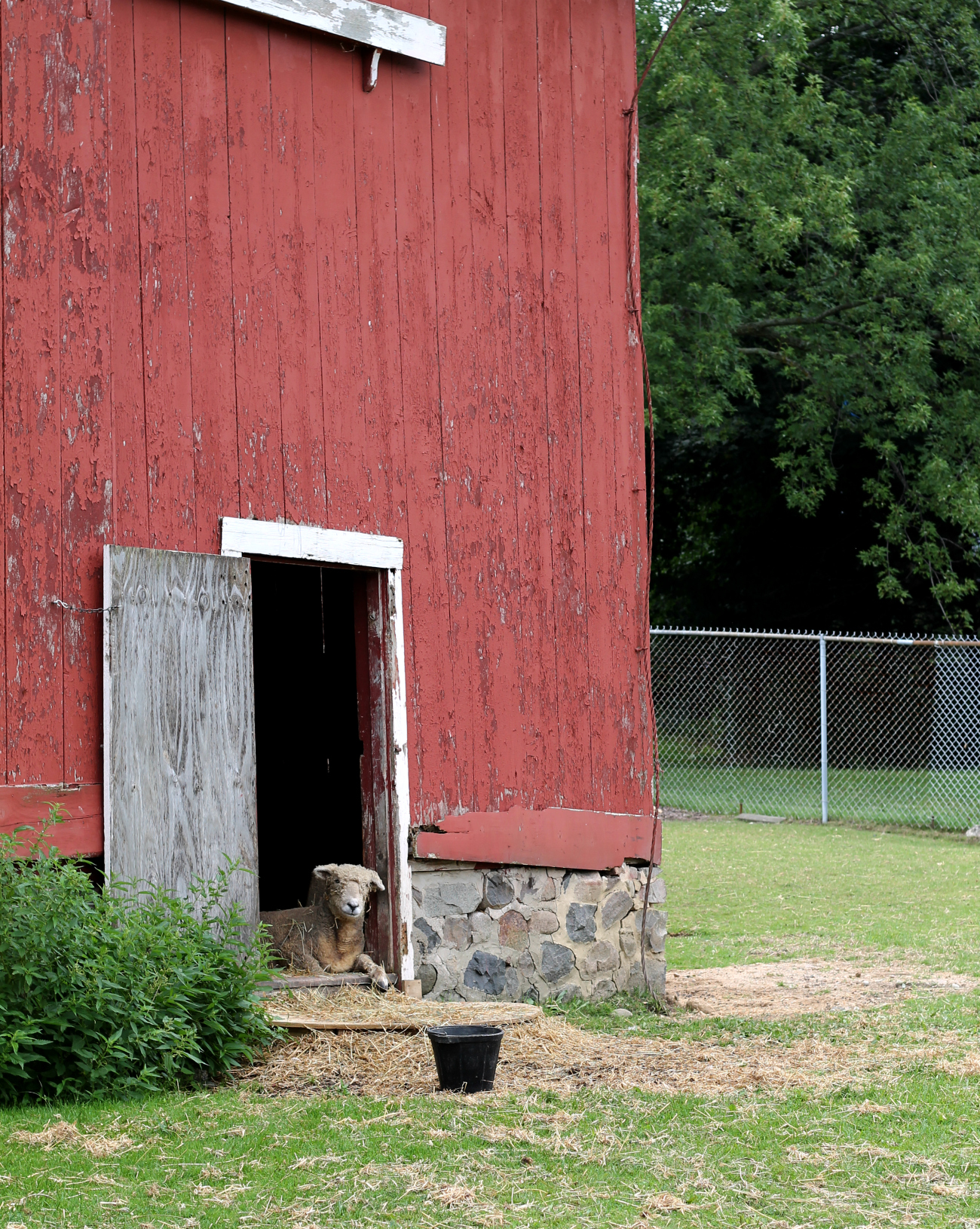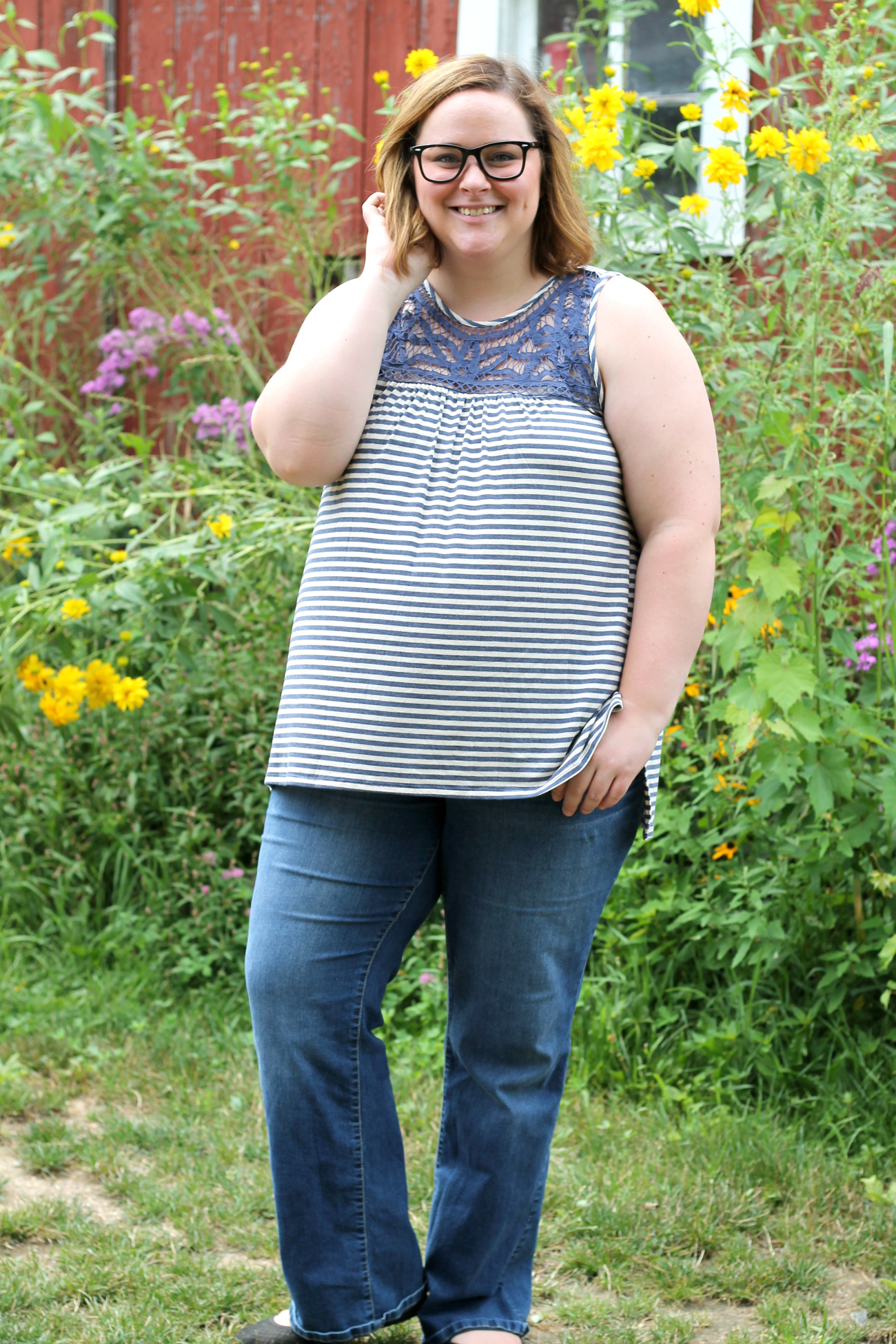 After I posted the photo of myself on Instagram the other day in my sleeveless top, I felt the exact same way – happy, confident, and most importantly – free. Taking the time to love myself and care for myself has really broken down some barriers. As a mom I can sometimes get the overwhelming feeling that there isn't time for me. But there is, I just had to make the time for me. I've never felt this comfortable in my own skin, and I can't wait to share more of this journey with you!
"To love oneself is the beginning of a life-long romance"
– Oscar Wilde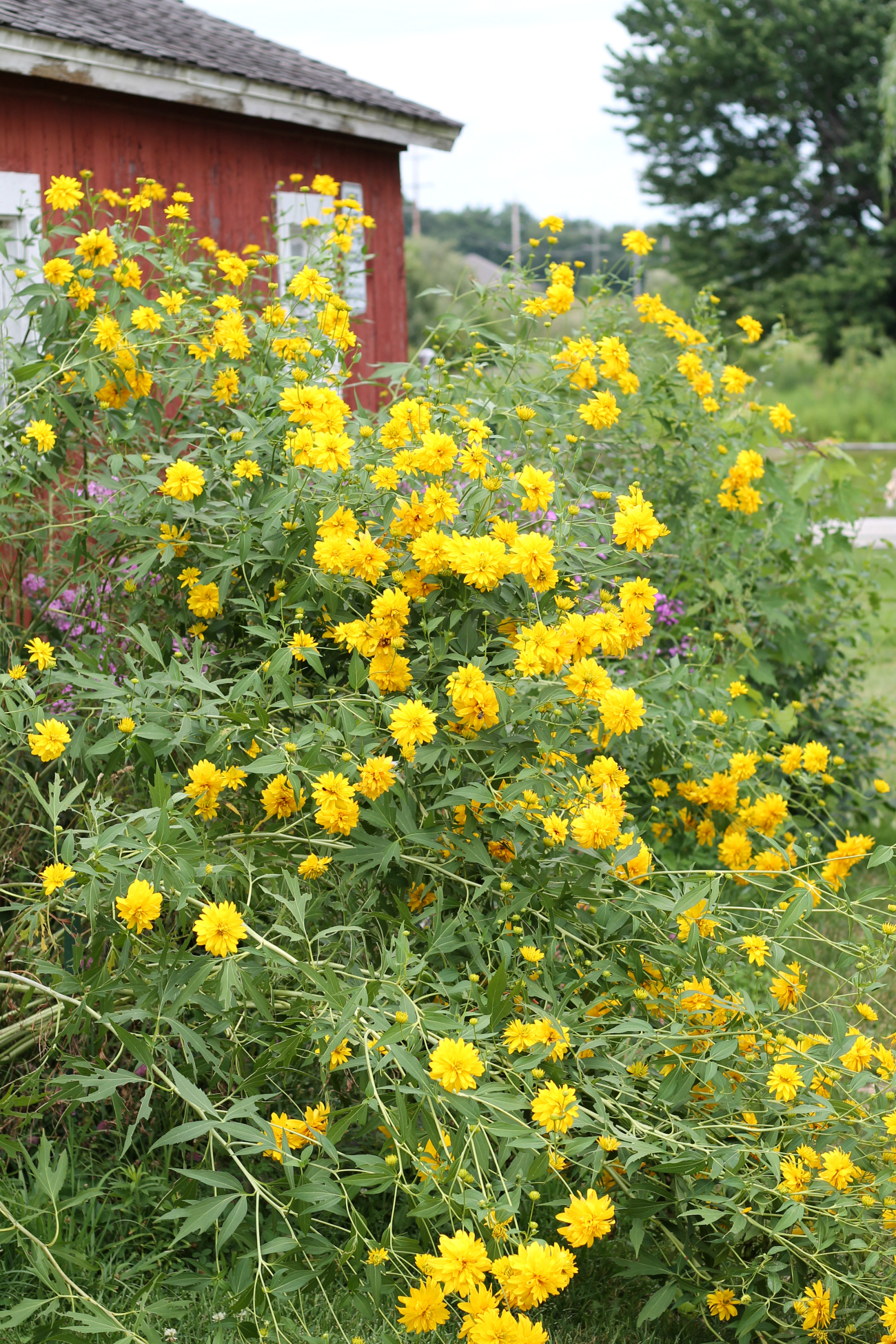 If you're like me – if you have something about yourself physically that you need to embrace – I encourage you to do it. Wear those sleeveless tops, wear those shorts, wear whatever it is that makes your heart happy. Do the things that scare you, they hold the greatest reward, loving and appreciating yourself.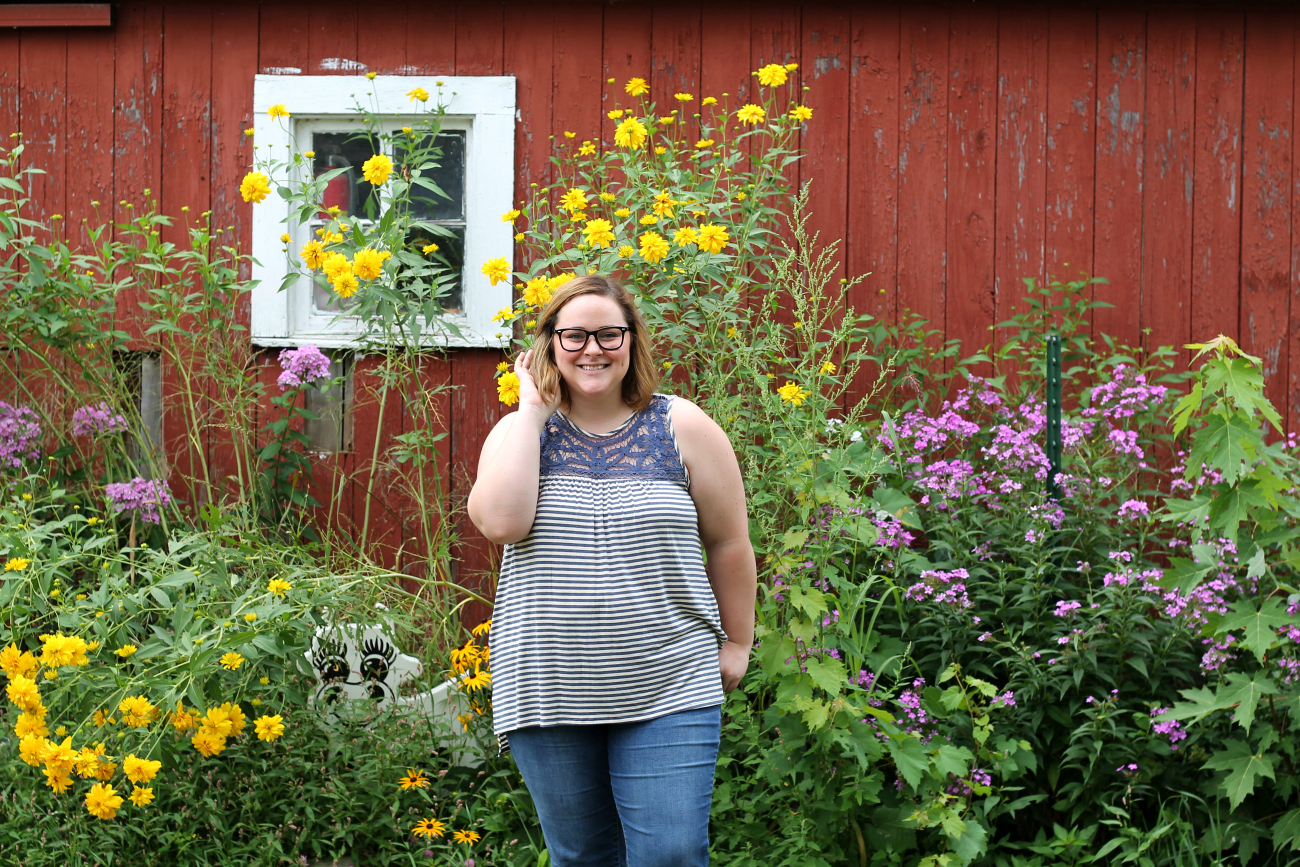 Shop this look:
Top: French Laundry Stripe Sleeveless Lace Top (just $7!)
Jeans: Bootcut Denim Jeans – Ava & Viv™ (under $30)
Shoes: Black Flats
What is one insecurity that you would love to overcome?