A huge thanks to our friends at Macy's for sponsoring today's post.
The Best Plus Size Jeans for Curvy Girls
Hello, friends!
Hope you're having a great day so far! If you're a plus size gal, you know how hard it is to find jeans that fit just right. Well, today I am going to share The Best Plus Size Jeans for Curvy Girls, from one of my new favorite brands, Celebrity Pink. I am so excited to share these jeans with you today because I have hands-down never tried on a pair of jeans more comfortable or form-fitting! I can wear these all day with ease, no tugging, no pinching, just cool, comfortable style.
I picked up two pairs of Celebrity Pink jeans to style, so I could put together both a day and night look – and I can't wait for you to see! The first pair of jeans are these super cute and Trendy Plus Size Ripped Girlfriend Jeans. These jeans are SO SOFT and so comfortable, they've got more of a relaxed fit while still hugging my curves. I didn't really think it was possible to feel both sexy and comfortable at the same time, but these jeans do the trick!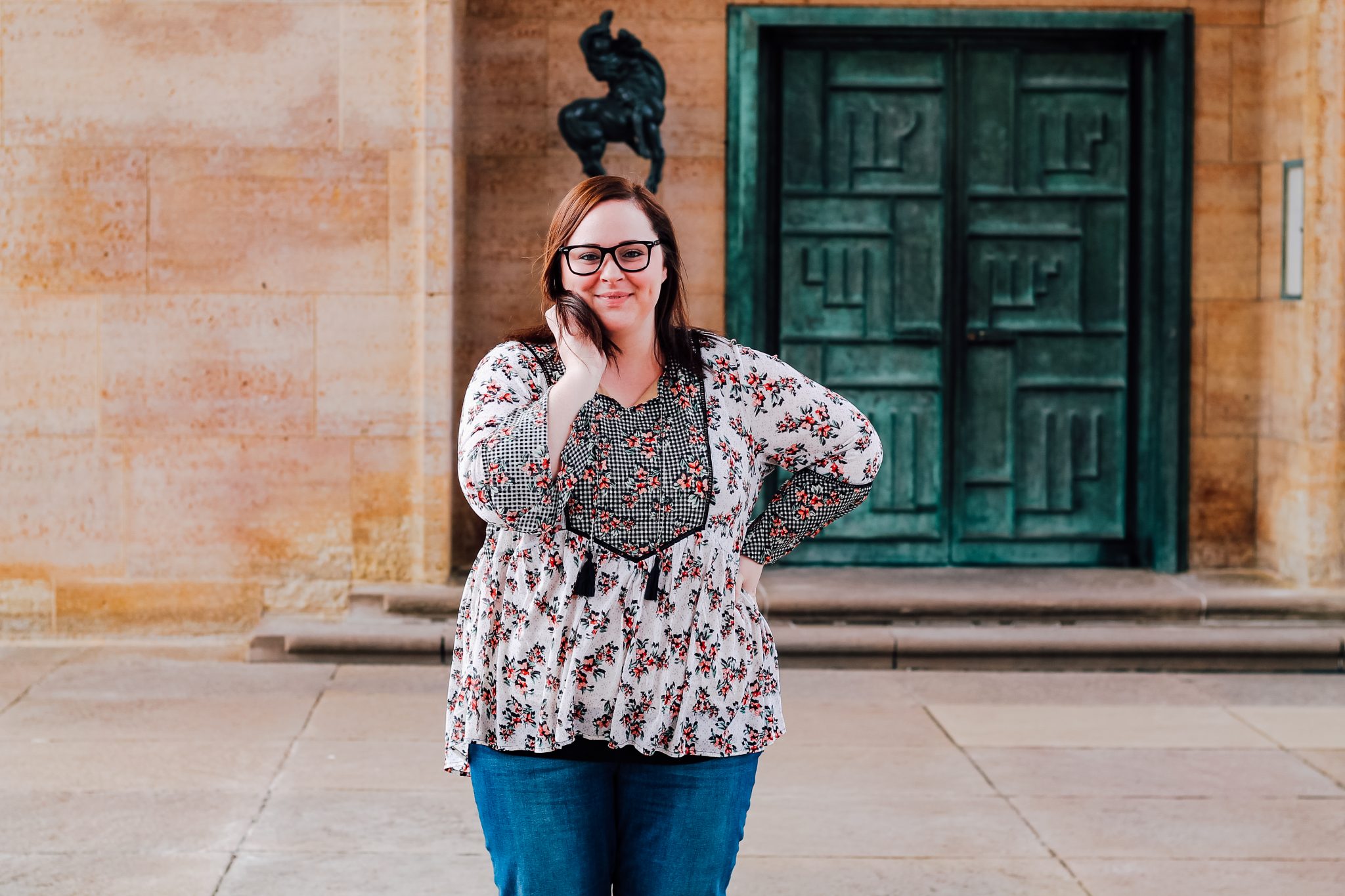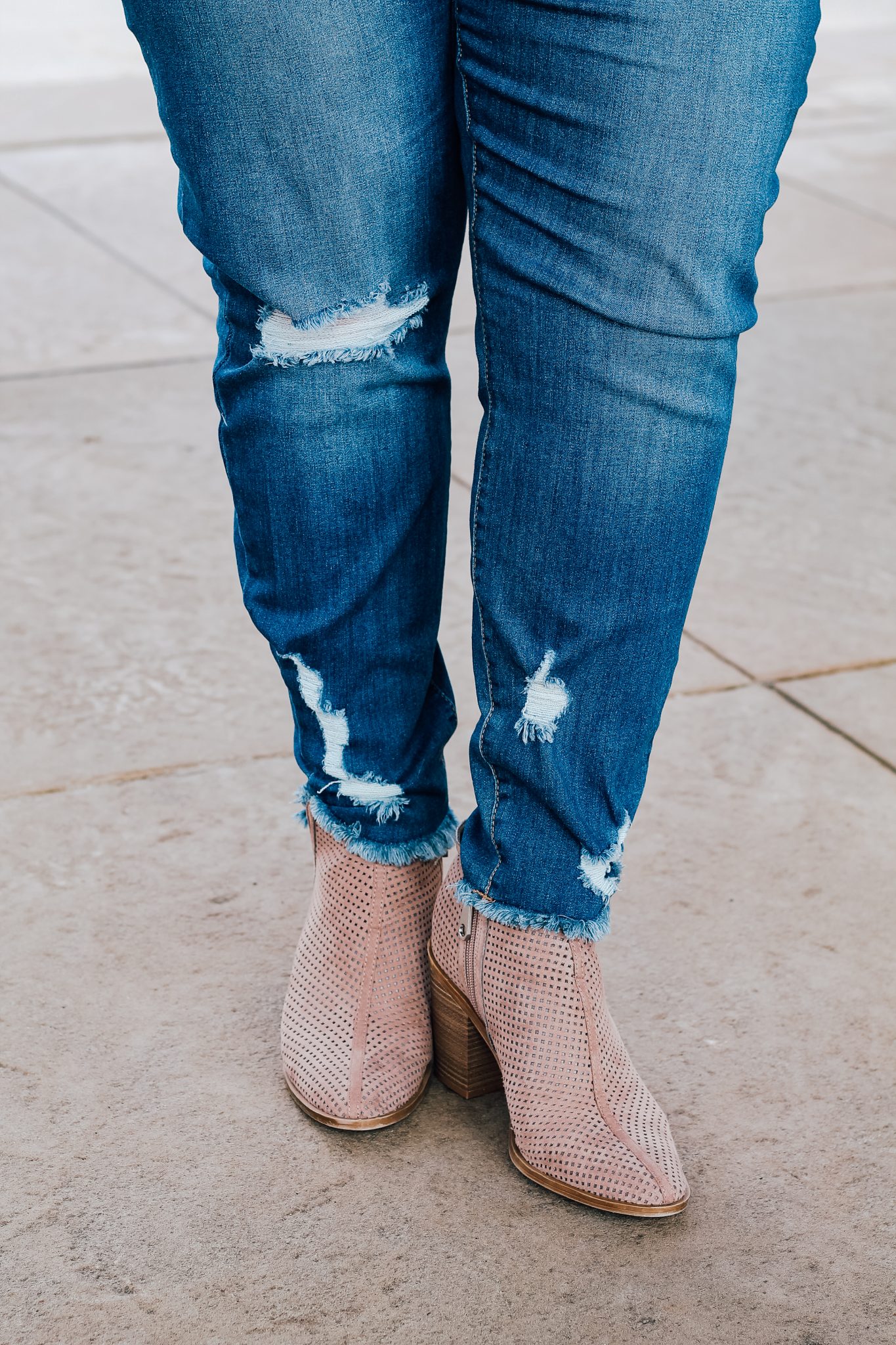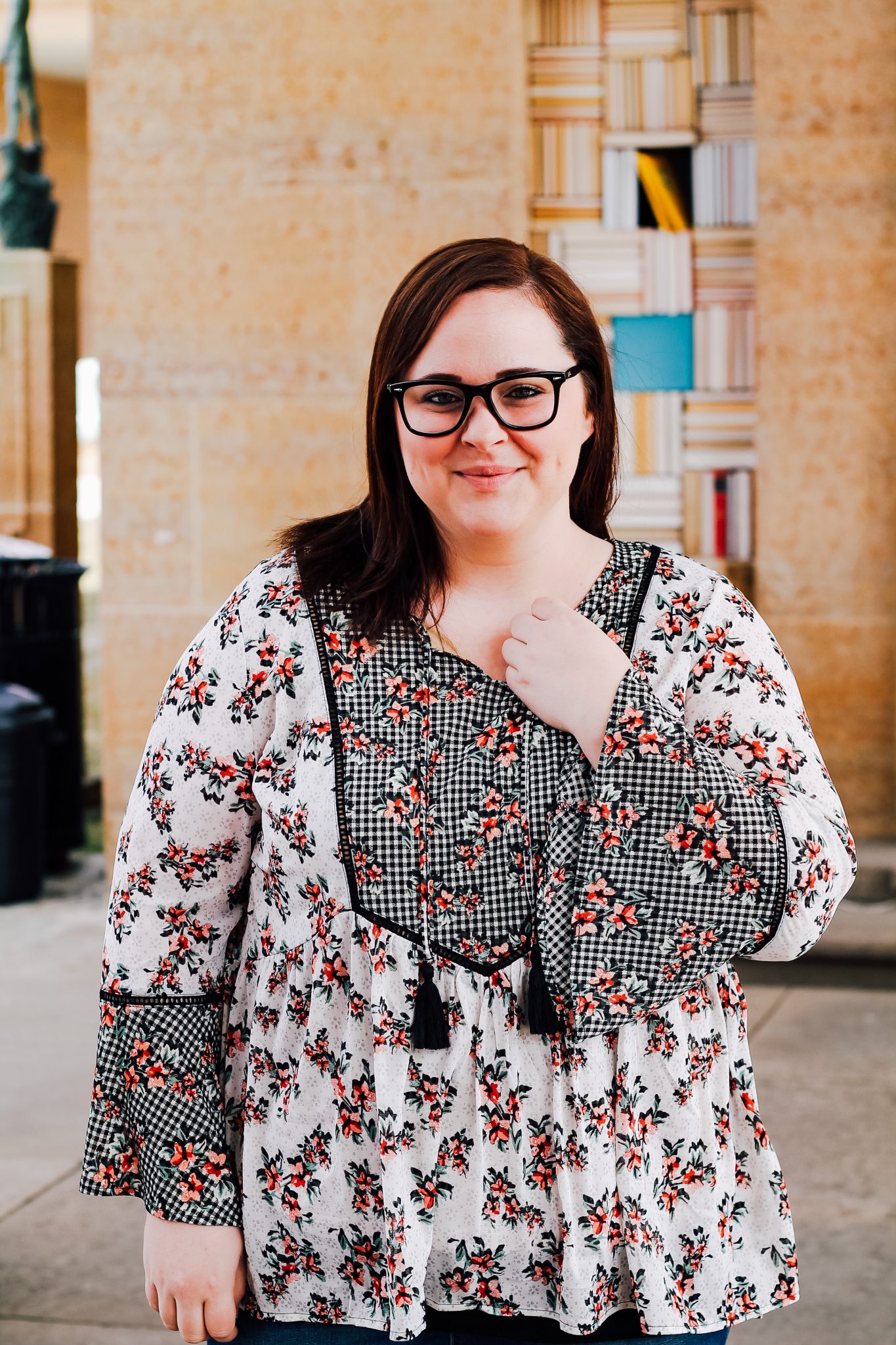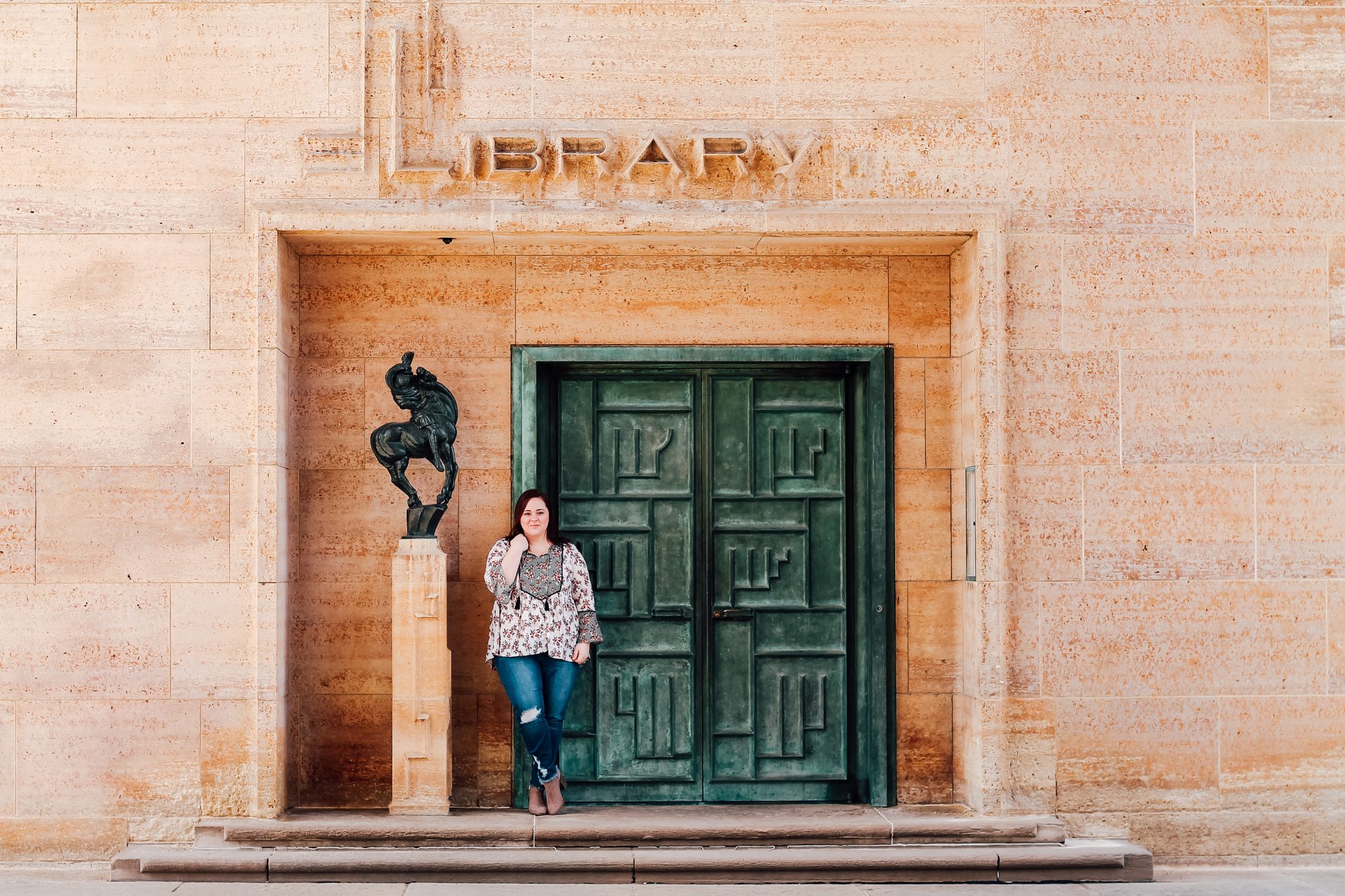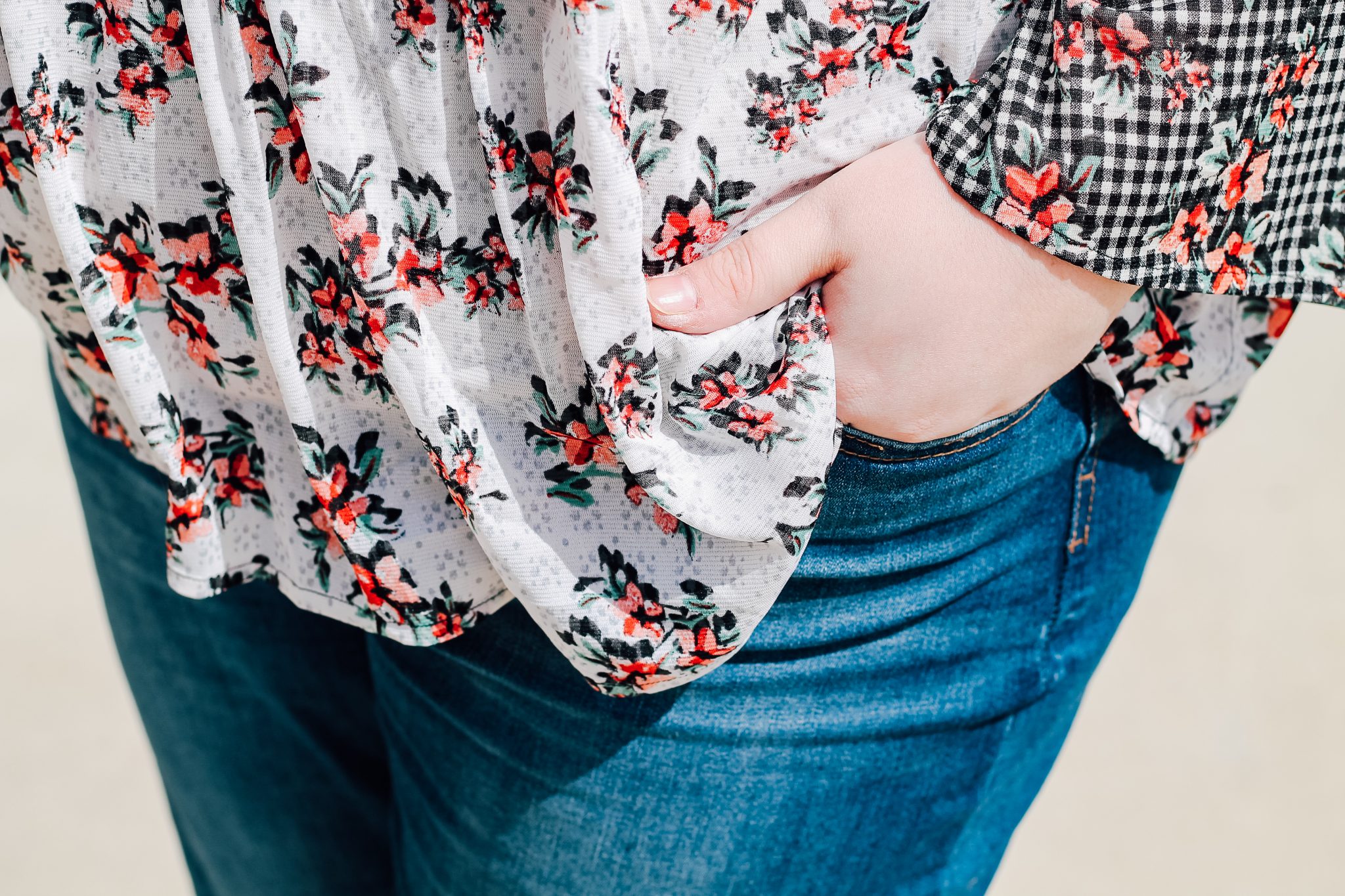 I absolutely love the wash of these jeans, and the distressing details. These would look cute styled down with a crew neck sweatshirt, graphic tee, and so much more! I can't wait to wear these again and try styling them in different ways!
Shop My Day Look:
Top: Plus Size Bell-Sleeve Peasant Tunic
Shoes: (similar) Baley Perforated Chop Out Booties
Jeans: Trendy Plus Size Ripped Girlfriend Jeans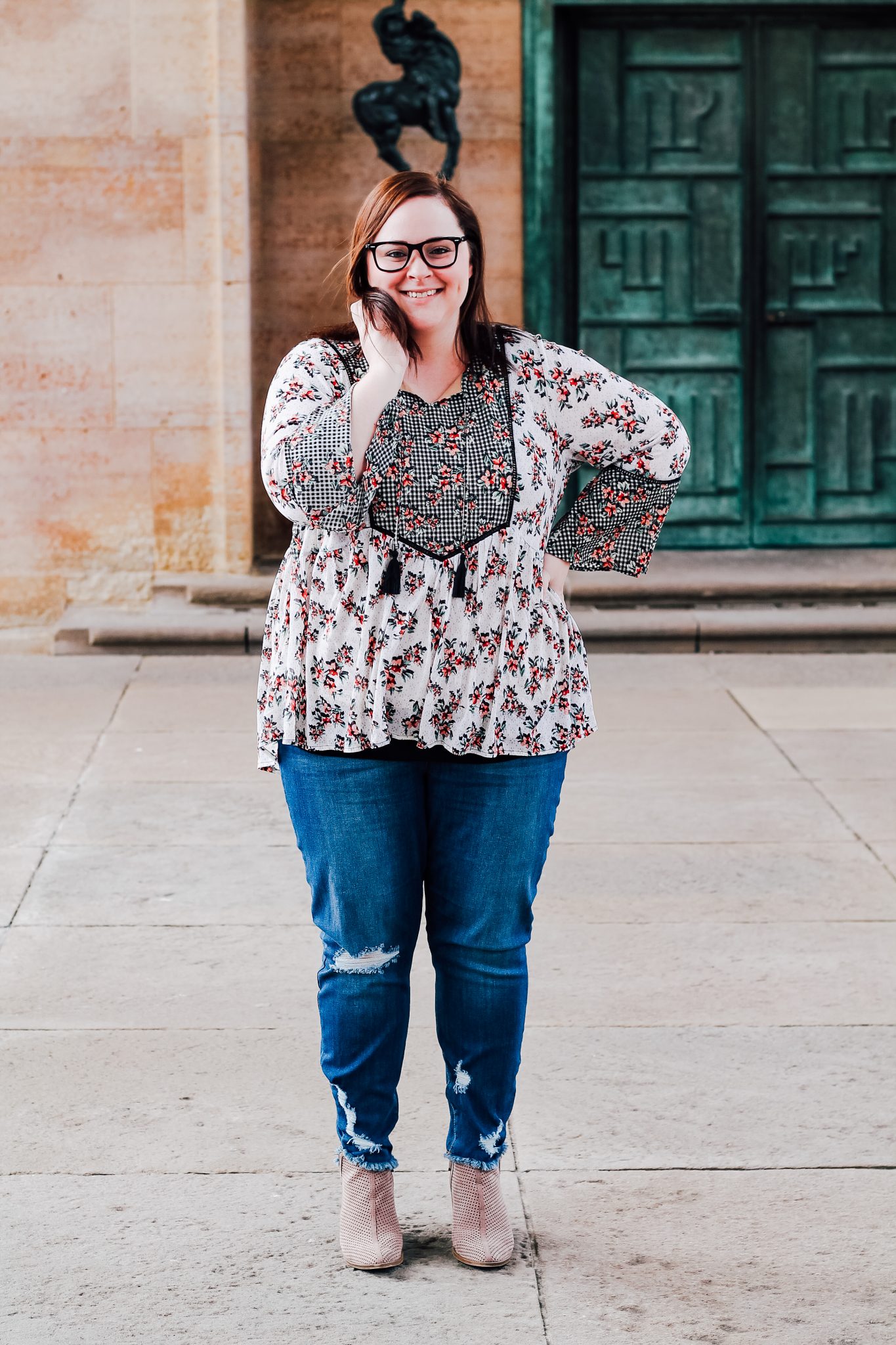 ---
Now, for the next pair of jeans, I wanted to try something on the opposite end of the spectrum. I wanted a dark skinny jean that I could style up and down throughout the year. I chose these Trendy Plus Size Super-Soft Walker Skinny Jeans, and I can't even begin to tell you how SOFT these are! In fact, all of the Celebrity Pink jeans I tried on at Macy's had this softness to them, that was unlike any denim I've ever felt.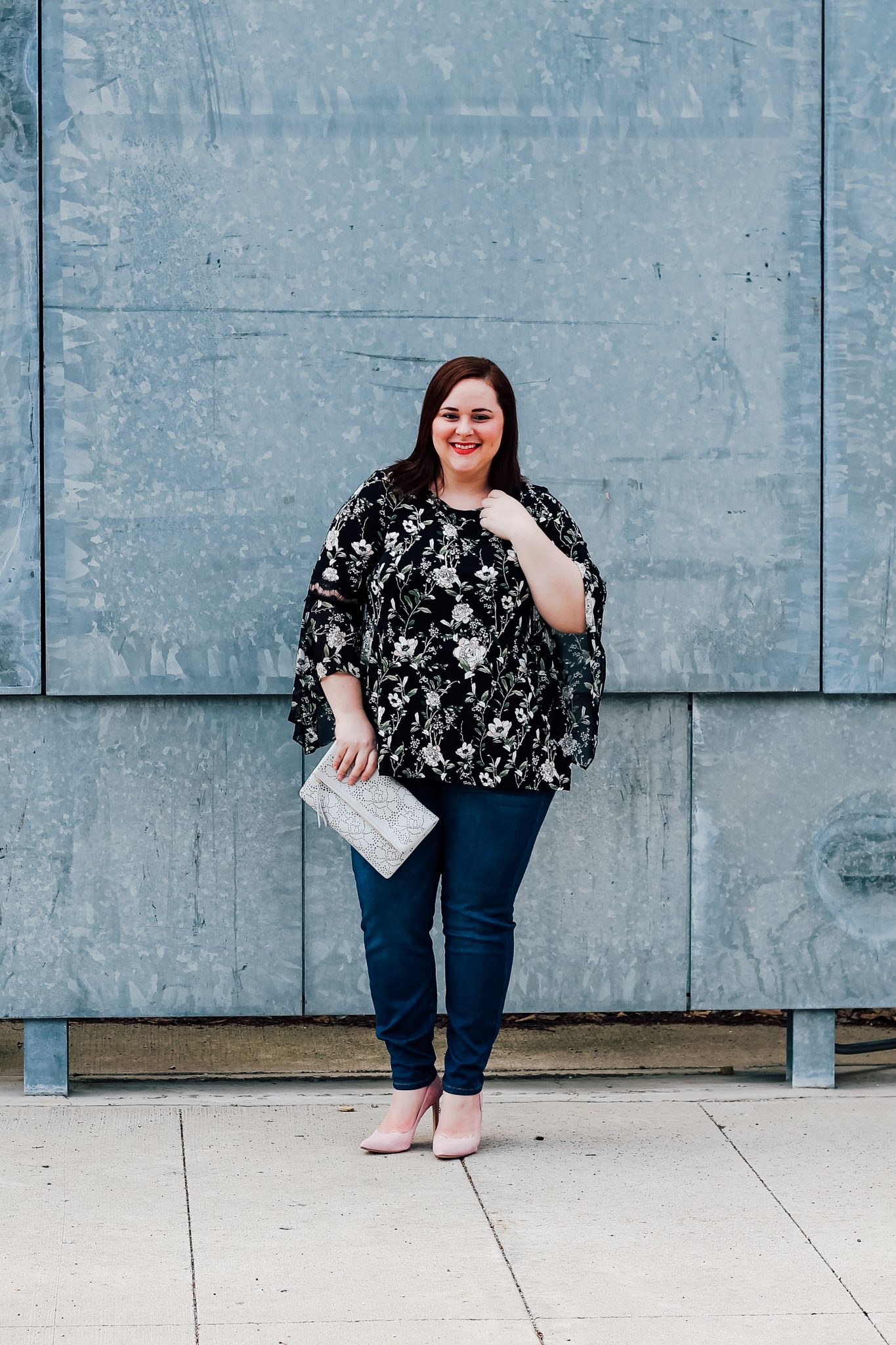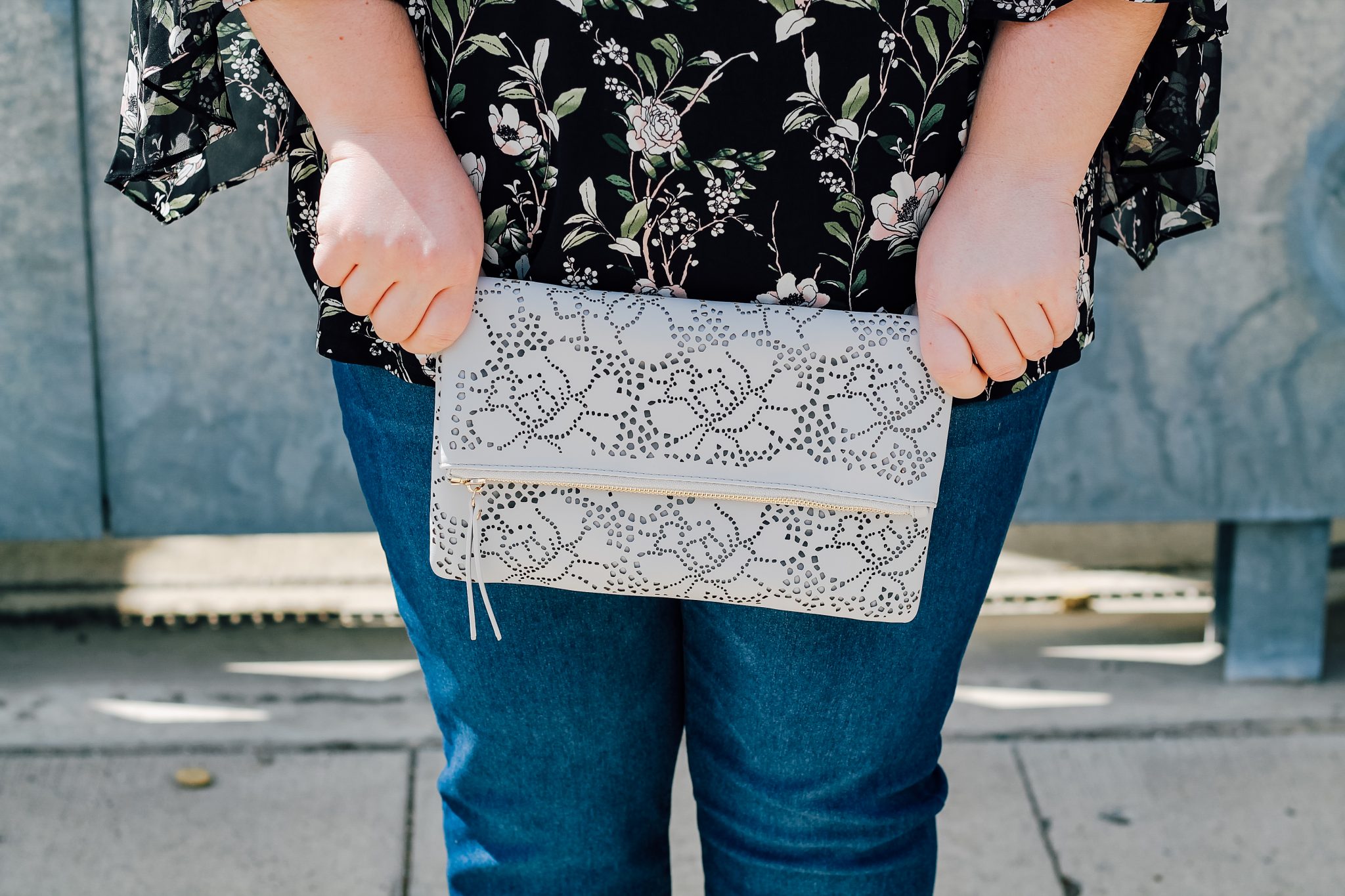 The Trendy Plus Size Super-Soft Walker Skinny Jeans hugged my curves perfectly. I have a big butt, there I said it – and typically when shopping for jeans, they'll either fit perfectly in the waist and be too big for my bottom, or they'll fit my bottom perfectly and gap in the waist. But these jeans, they fit both of those areas PERFECTLY. No bunching up, no gap at the waist, just a smooth, curve-hugging fit.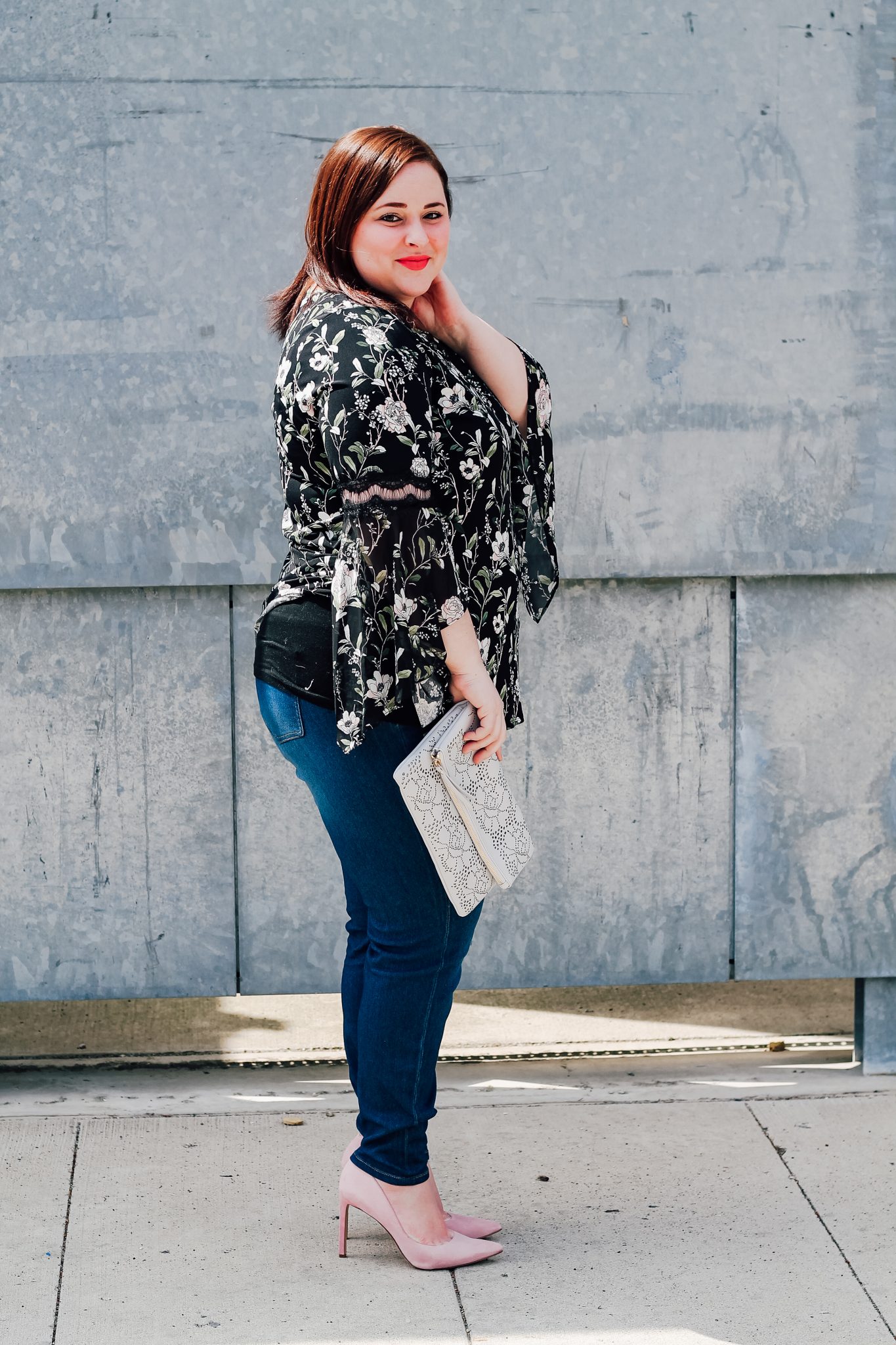 I paired these jeans with pink suede high heels, a floral flowing top, and a floral clutch from my closet for a romantic date night look. As you might know, I have Endometriosis and am in pain daily. So whatever I wear has to be comfortable – especially around the tummy area. I will be recommending Celebrity Pink jeans to ALL of my gal pals with Endo, that's just how much I love them! I was actually just telling my husband that I couldn't wait to head back to Macy's to grab another pair so I can make them a true staple in my wardrobe.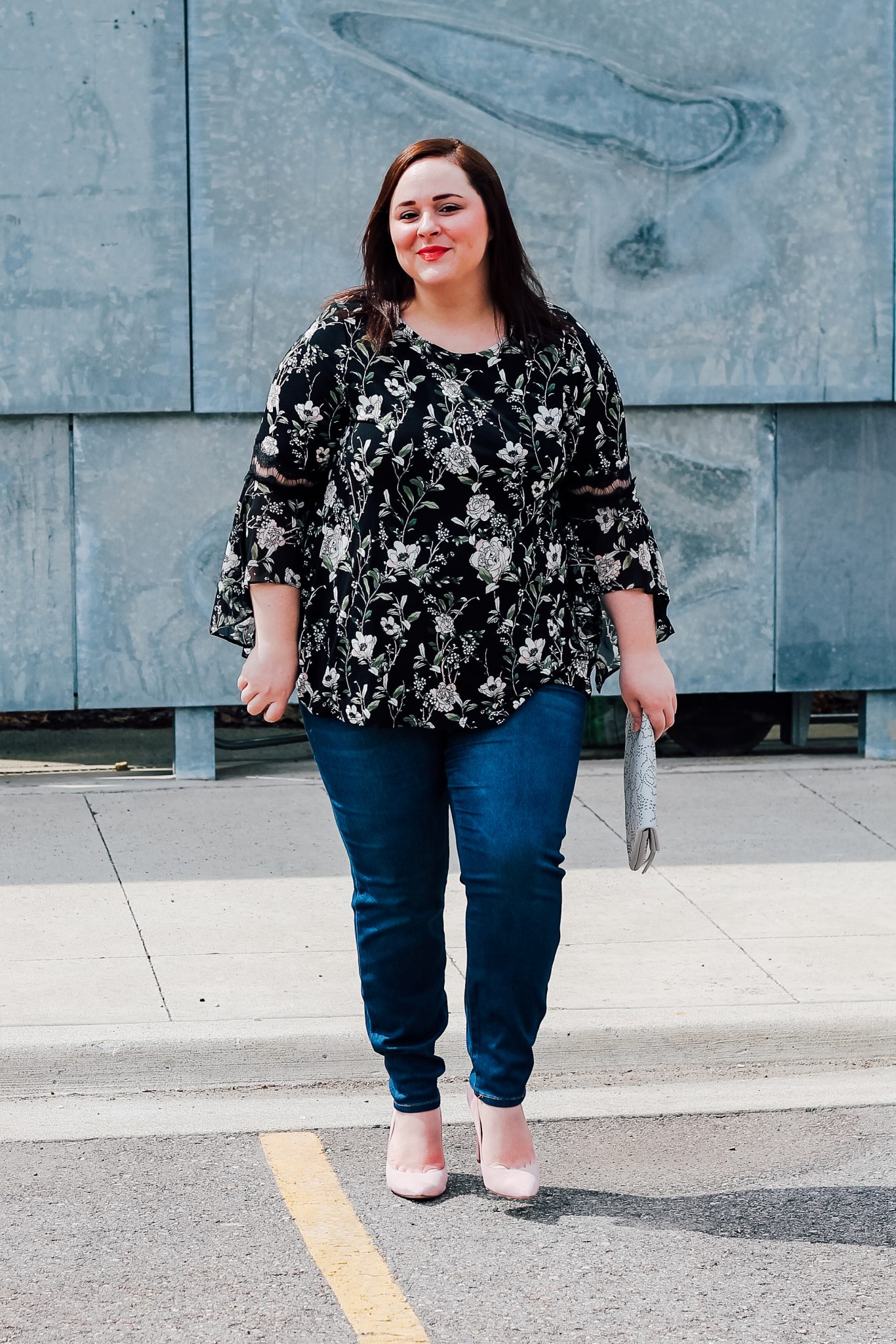 I guess I never thought it would be possible look good and feel good in denim. I'd had such a hard time shopping for properly-fitting bottoms for so long, and I'm just SO excited that I've finally found a brand that's doing it right. I've finally found a comfortable, soft, curve-hugging, confidence-boosting line of denim that won't break the bank. And I'm officially in love!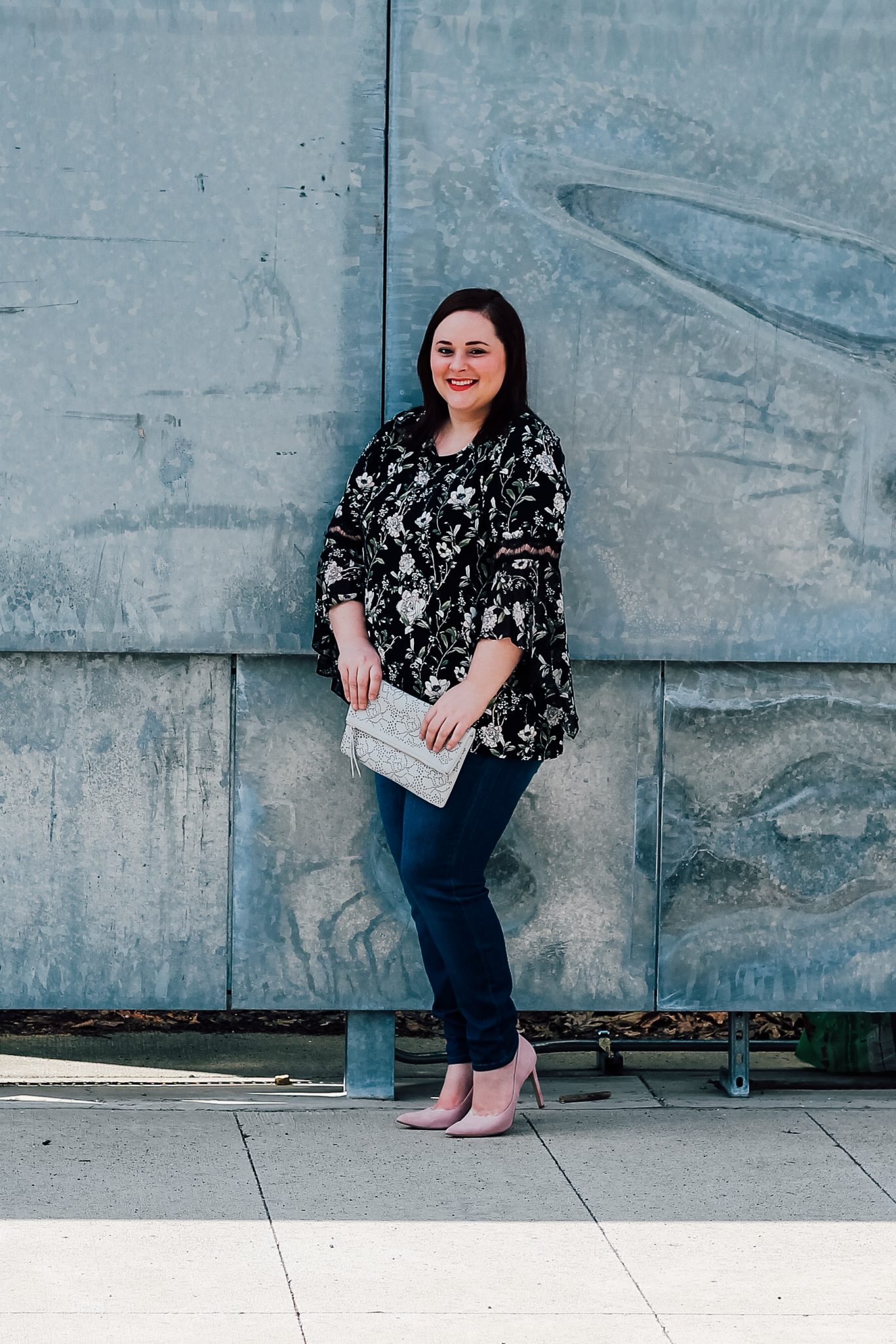 Shop My Night Look:
Jeans: Trendy Plus Size Super-Soft Walker Skinny Jeans
Shoes: Pink Suede Tatiana Classic Pumps
Do YOU have curves?
Then, you NEED to check out Celebrity Pink! I promise you won't be disappointed!
Love this post? Pin it for later here: