This is a sponsored post written by me on behalf of Tyson Foods, Inc. All opinions are entirely my own. Keep scrolling to learn How to Have a Simple Family Cookout On a Budget!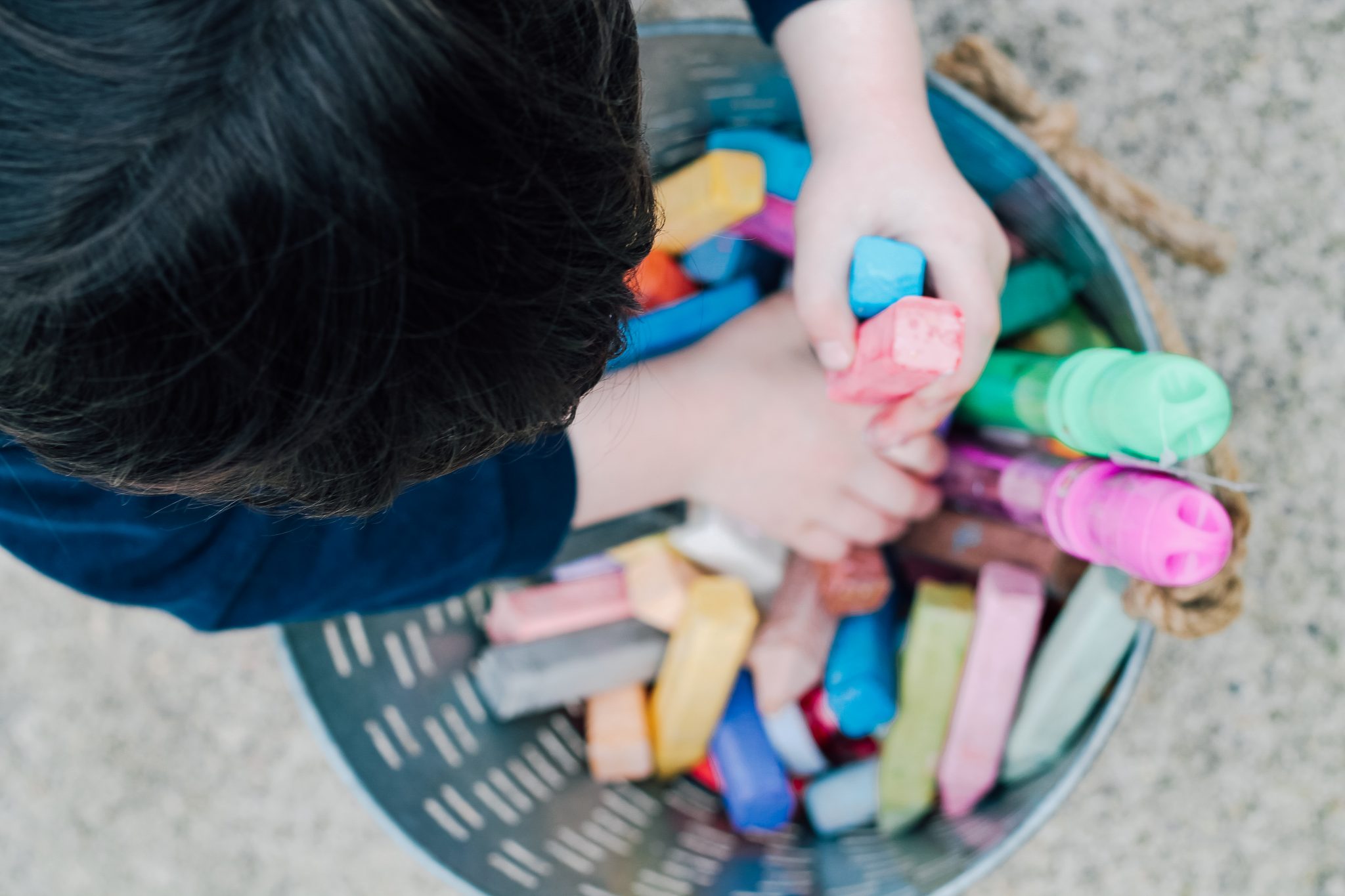 How to Have a Simple Family Cookout On a Budget
Hello, friends!
Our family loves spending time outside, it's our happy place. So when the snow melts and the sun comes out here in Michigan, we make sure to make the most of it. Something we really love doing together as a family is eating outside at our patio table and soaking up the sunshine.
And I know what you're thinking, you're thinking it'll be a giant hassle to entertain the kids, cook the food, and put everything together, right? WRONG. Having a family cookout doesn't have to be stressful or difficult, it can actually be a lot of fun! And today I wanted to share what to serve, what activities to do with the kids, all while on a budget!
Gather What You Already Have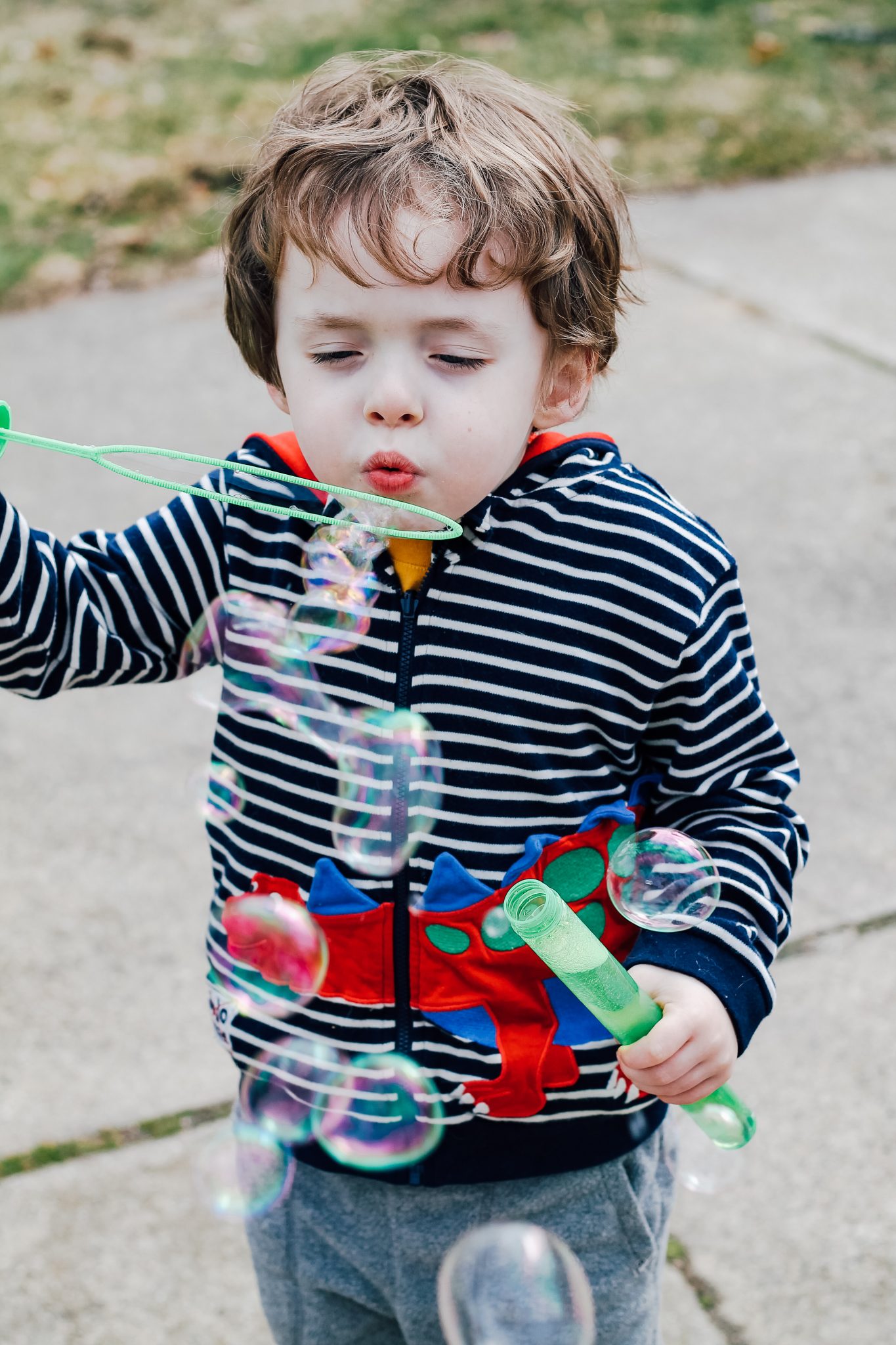 In our garage we keep a bucket that's filled with sidewalk chalk and bubble wands. It was really inexpensive to put together and it's something the kids use almost every single time they play outside. I love these items because they're things the kids can do on their own, so I can use that time to prep the food, wipe down the table, etc.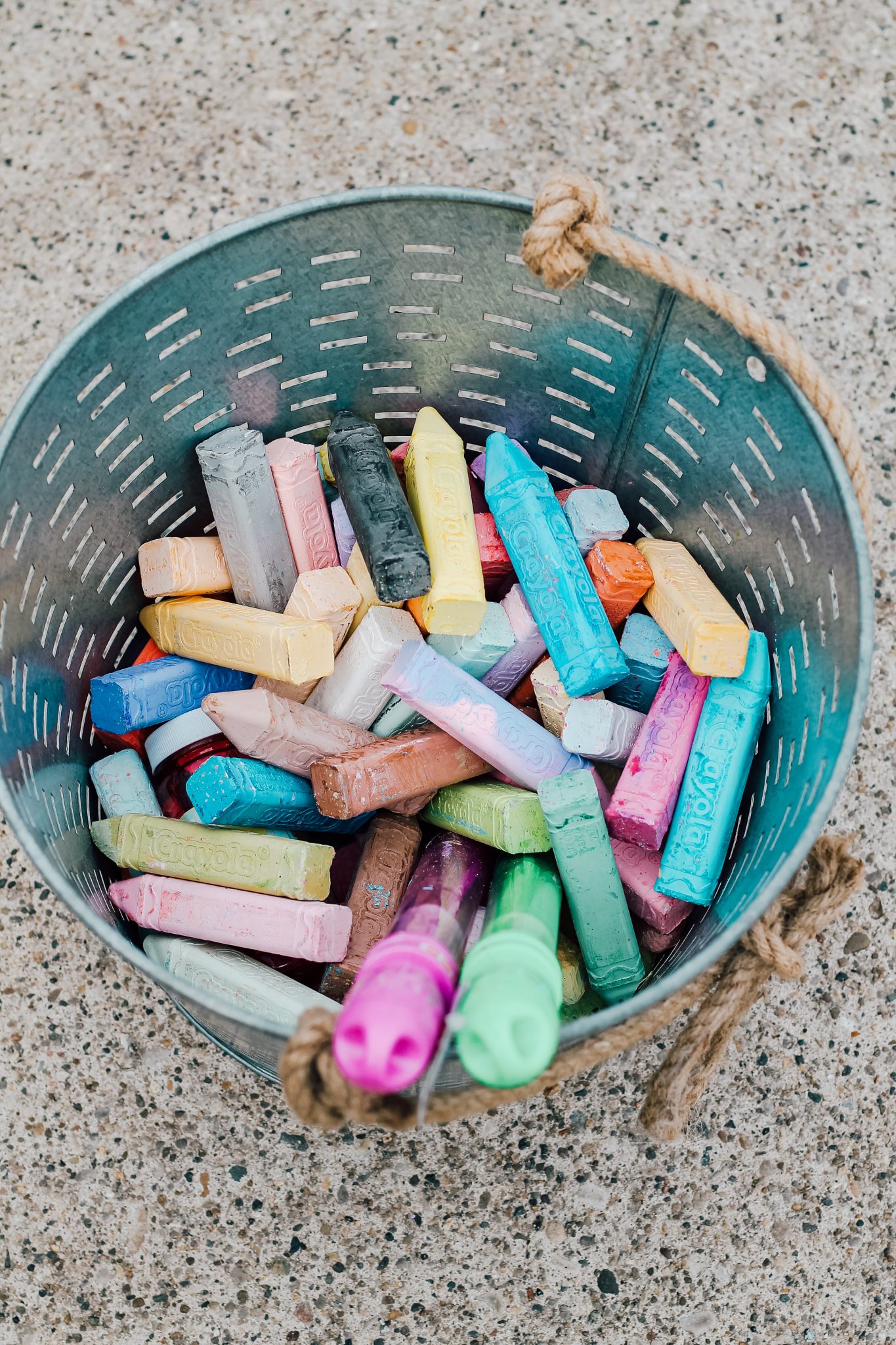 It also opens their minds up for lots of creativity. They love bringing out a few of their toy cars so they can create a race track out of chalk and play. I use my phone and use a free music app to put it on a kids channel so it plays kid-friendly music while they play. And nothing is better than sunshine and good tunes, right?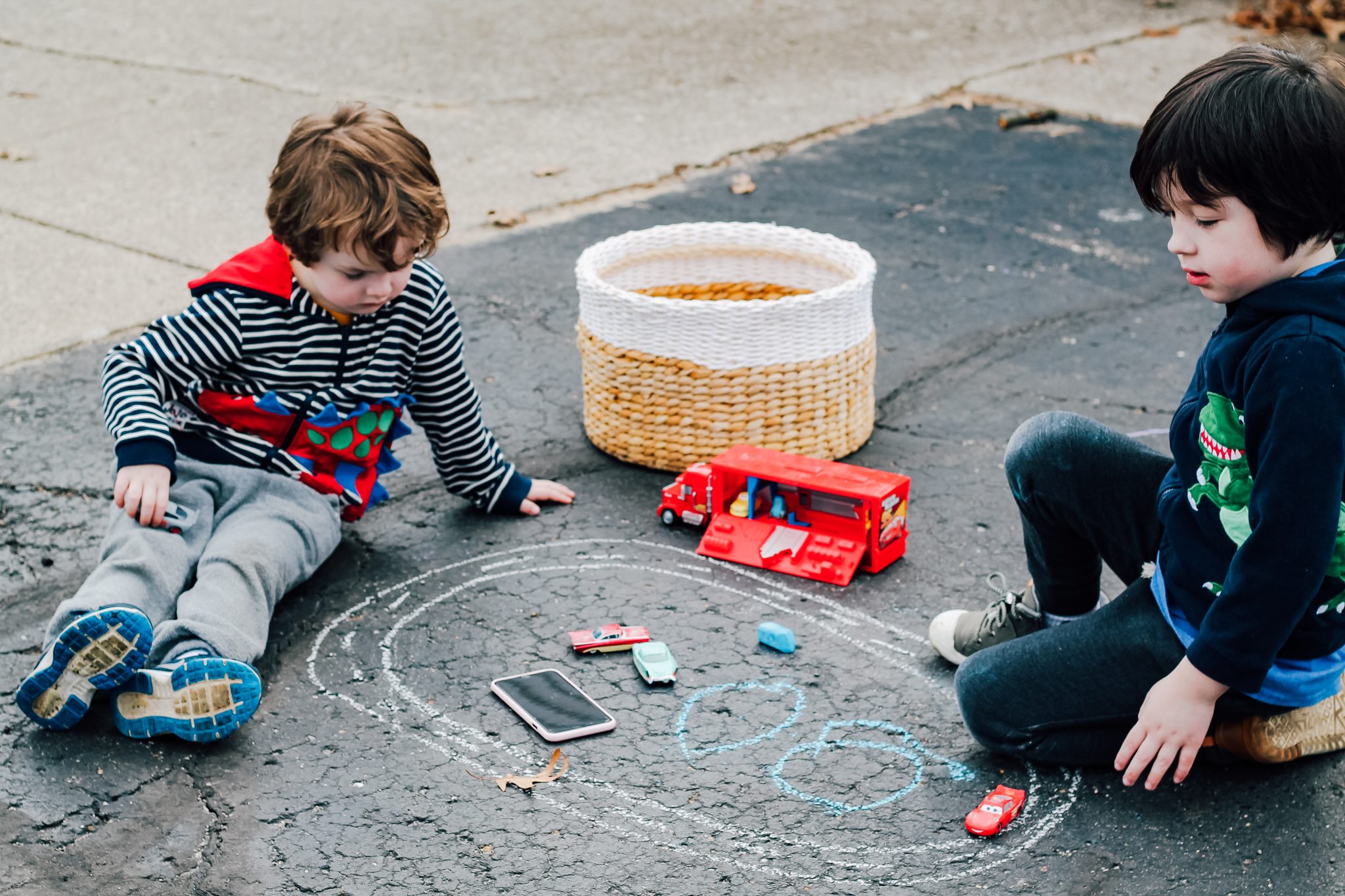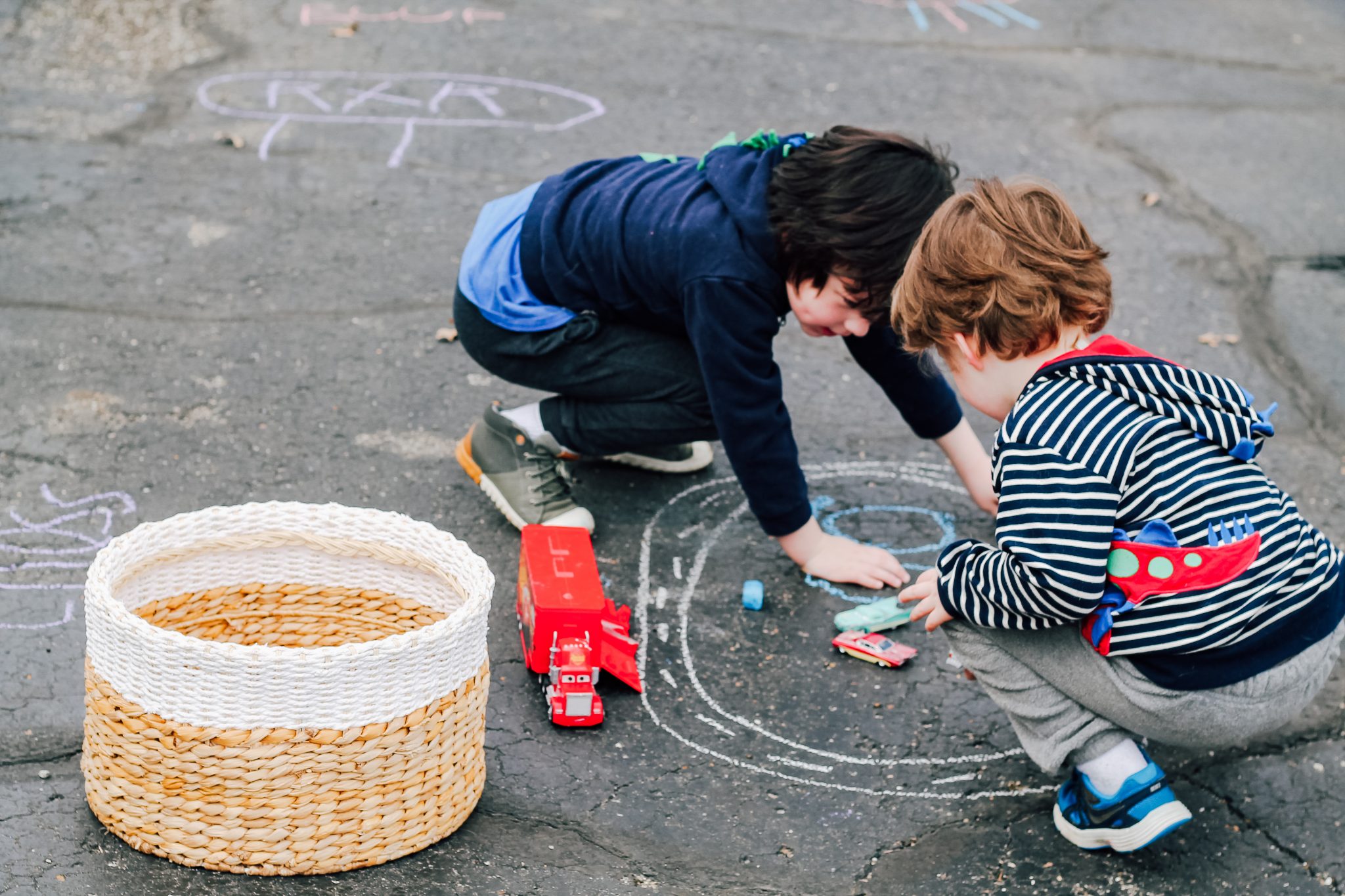 Select a Simple Meal
For the meal, we love to do cheeseburgers outside – and to save time we pick up Ball Park® SteakhouseTM Burgers from Kroger's frozen aisle. The Ball Park Steakhouse Burgers are our favorite because they're already cooked which cuts down on time that we have to spend cooking so we can have more time as a family. The kids love their cheeseburgers plain, but my husband and I love to switch it up with a BBQ Bacon Cheeseburger!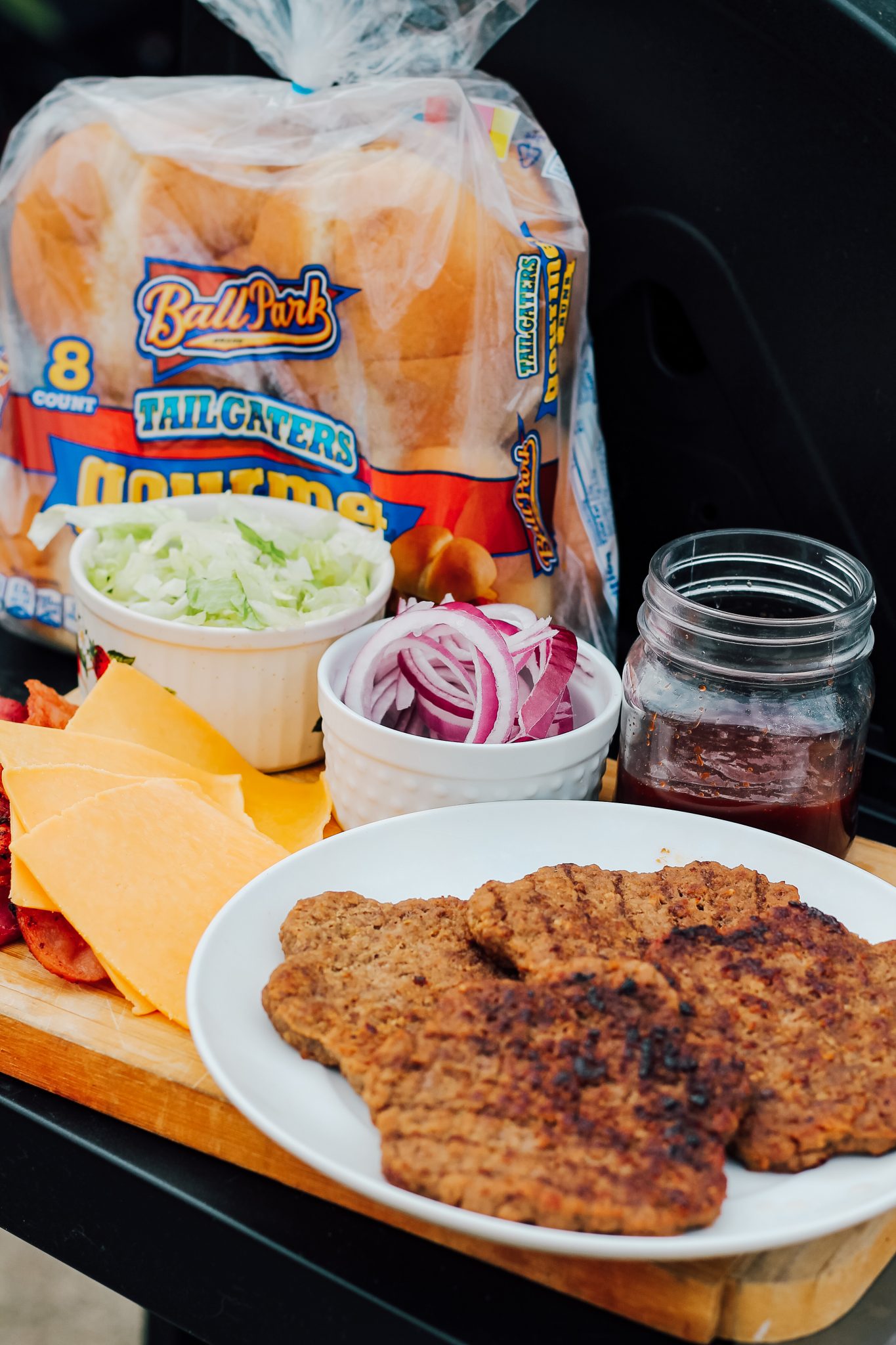 While the kids are playing, I grab the ingredients and my husband brings out his grill. Since the burger patties are already cooked, he's just warming them up, and melting that delicious cheese on top. The patties are fresh, delicious, and so simple to make! And you can also click here for a ClickList offer to save $1.50 on Ball Park Frozen Patties.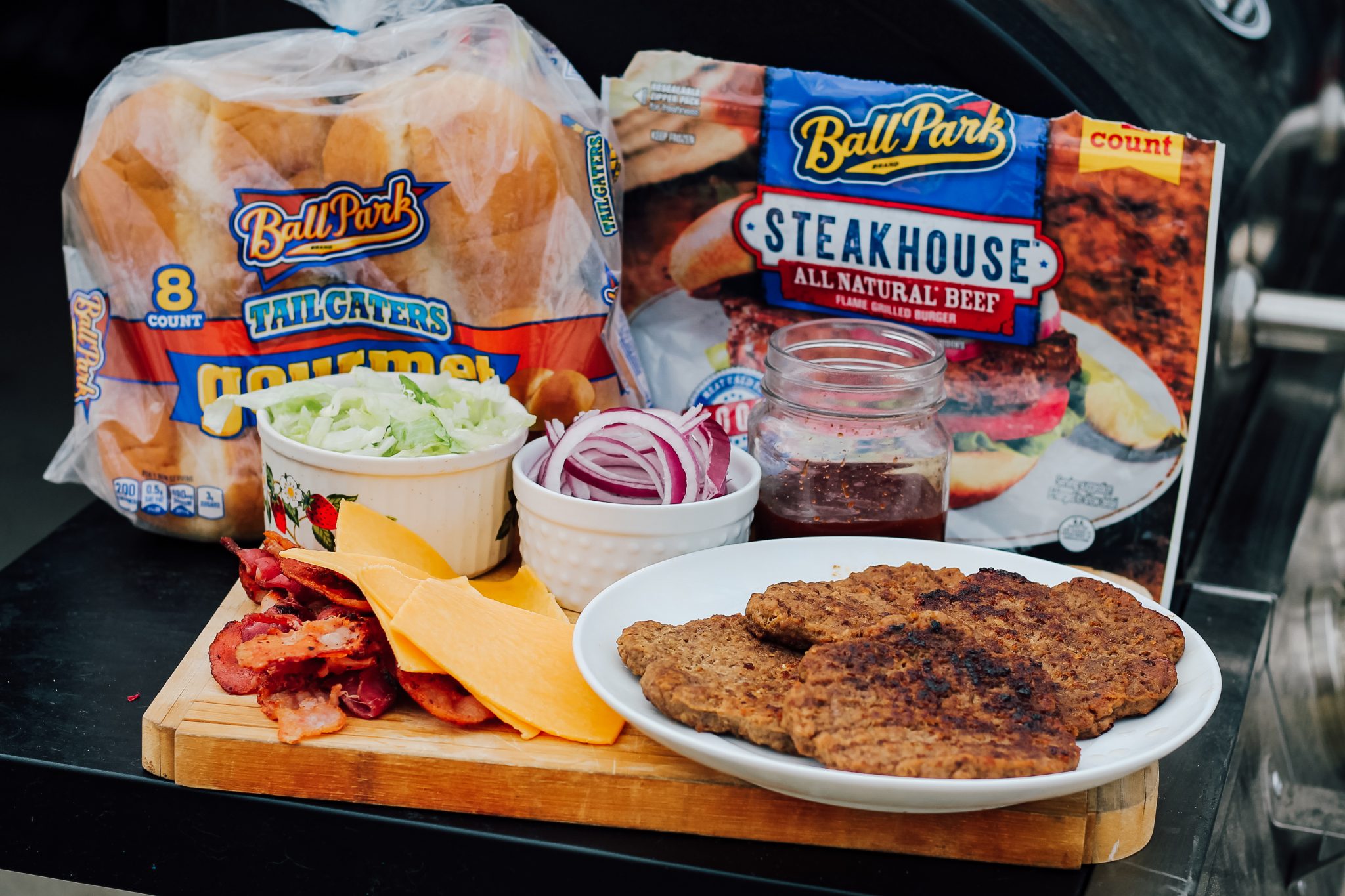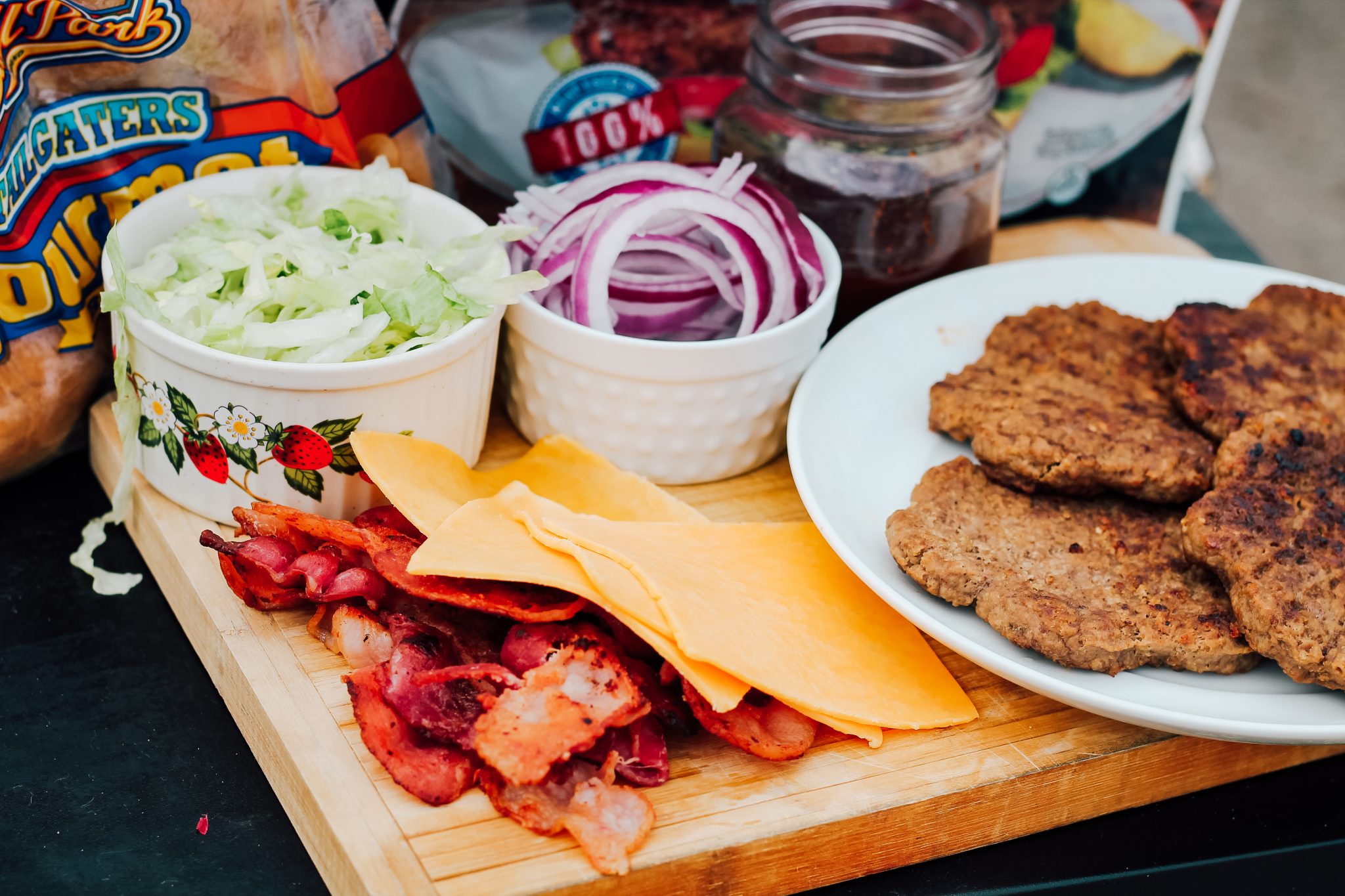 BBQ Cheeseburger
You'll Need:
1 | Ball Park Steakhouse Burgers
2 | Hamburger Buns
3 | Lettuce
4 | Chopped red onions
5 | Cheese
6 | Bacon
7 | BBQ Sauce
To assemble: Throw your Ball Park Steakhouse Burgers on the grill with a slice of cheese on top of each. Grill until patty is warm and cheese is melted. Then, put the patty on a hamburger bun and layer the lettuce, chopped red onions, and bacon. Lastly, pour the BBQ sauce over the top of the patty, put on your top bun, and enjoy!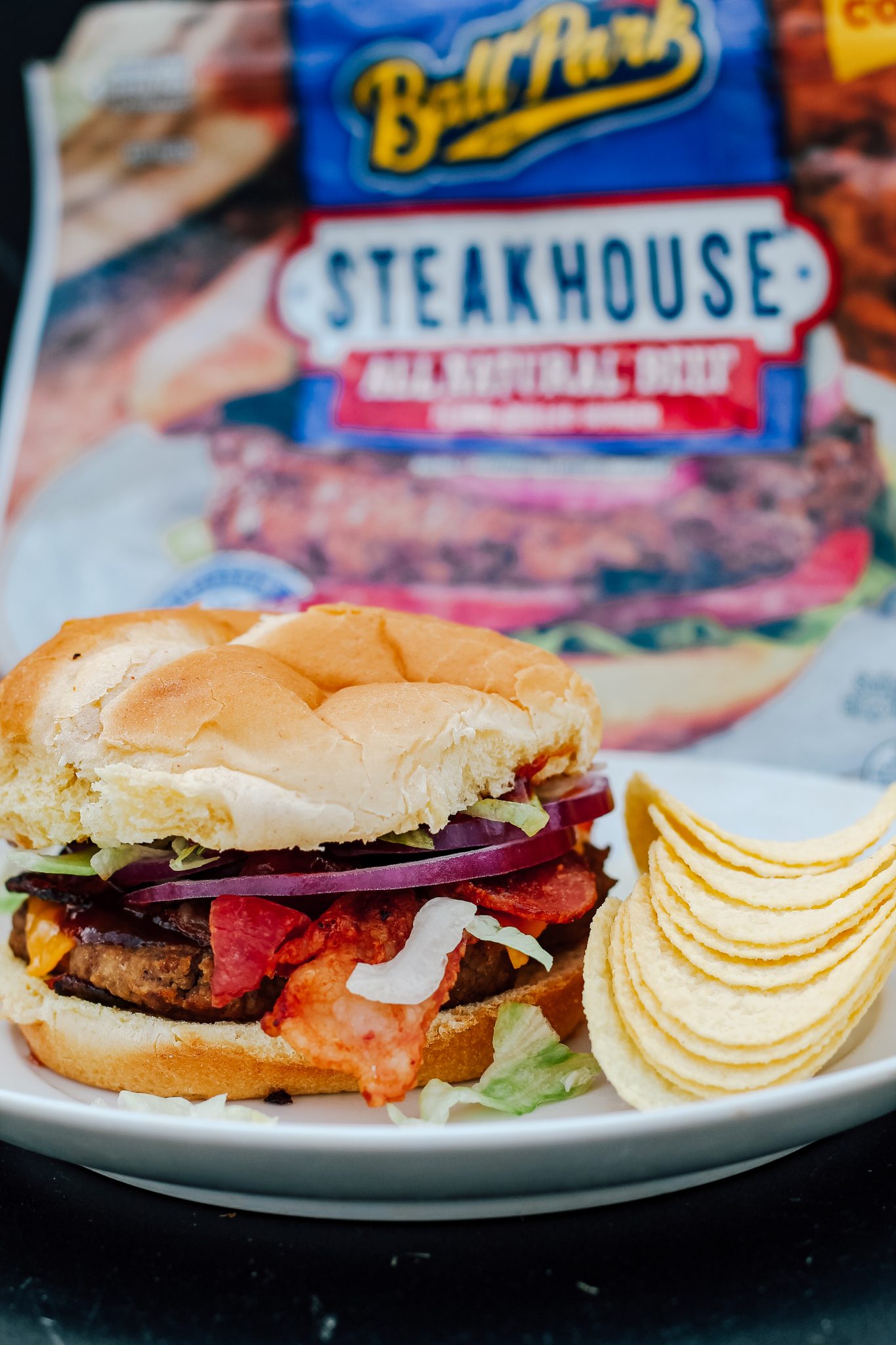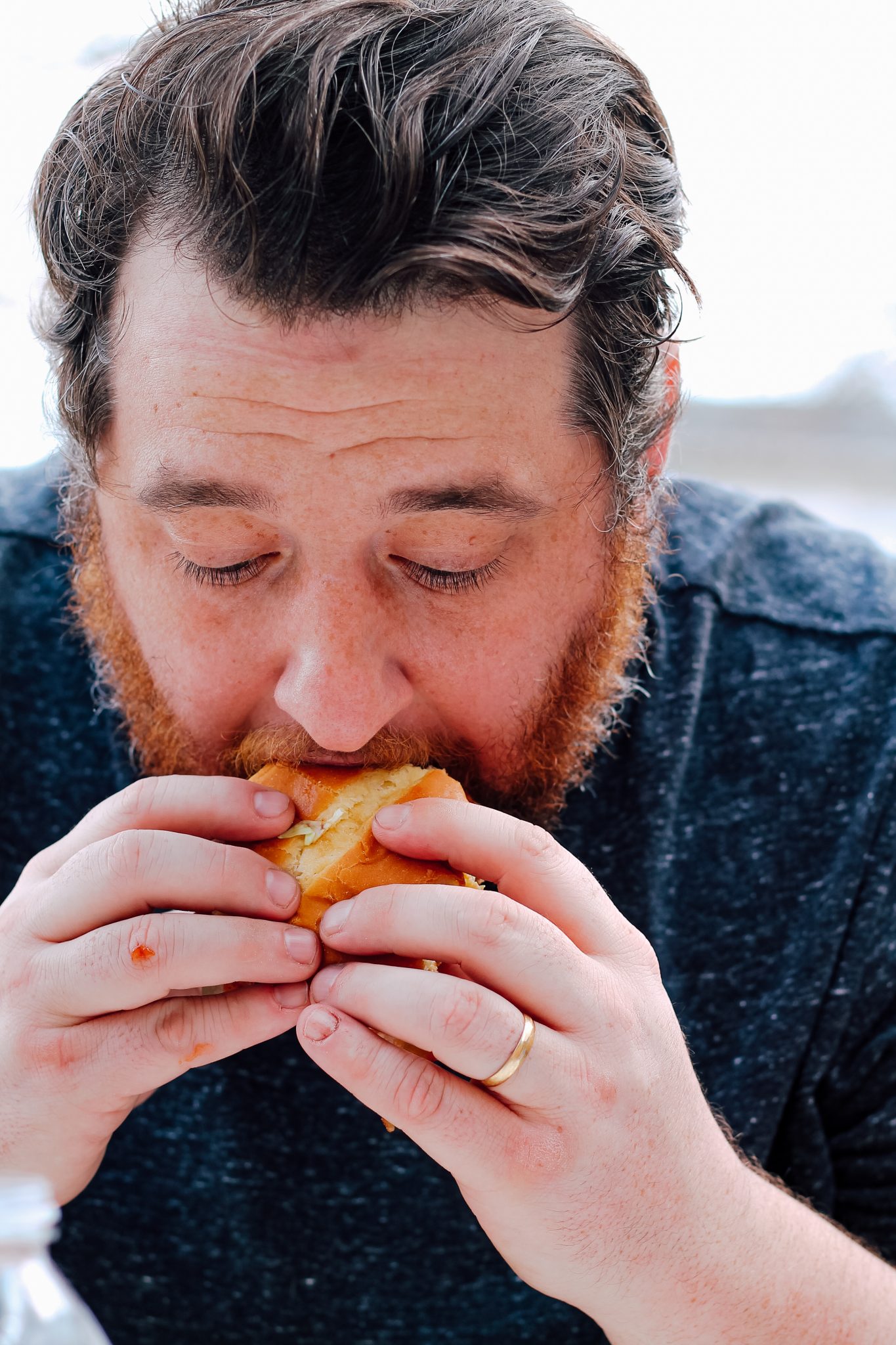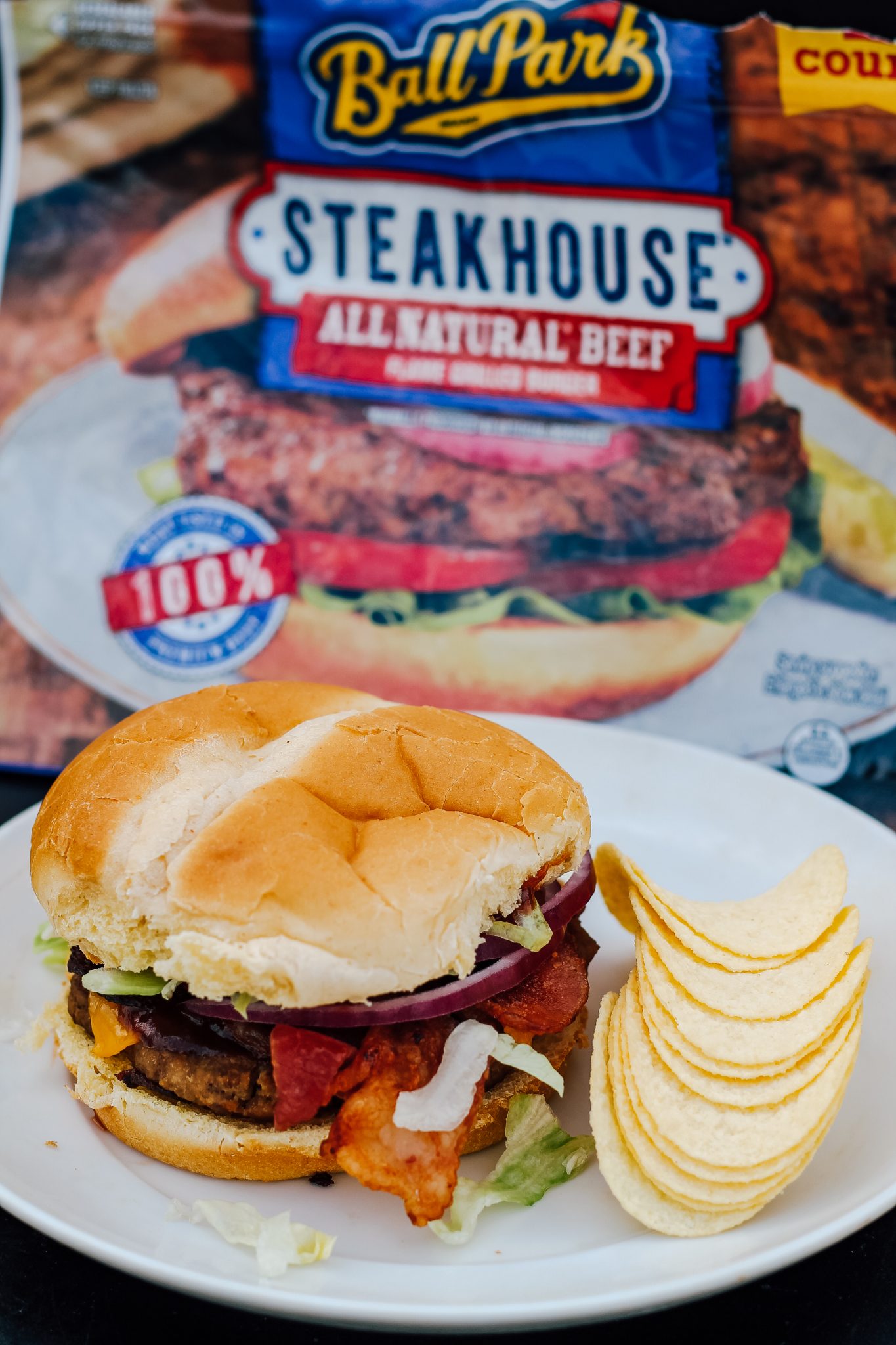 Looks so delicious, right? IT IS! I absolutely can't say enough about how much we love the Ball Park Steakhouse Burgers from Kroger! And as a busy momma, I love that I can order all of the ingredients on Kroger's ClickList. If you don't know what Kroger's ClickList is, it's an online grocery ordering service from Kroger. You can shop online for the products you need, and pick the order up at Kroger without having to leave your car! Kroger associates will even bring out your order and load it into your car for you, so if you have kiddos with you, you don't have to worry about taking them into the store.
I love using the Kroger ClickList service during busy weeks when I don't have time to shop in-store and don't want to spend money on take-out. We've really been trying to make more meals at home lately, and now with the weather being so beautiful, I can see many more cookouts in our future!
Oh, and just in case you're wondering if Ball Park Steakhouse Burgers pass the boys' picky tastes… They love them!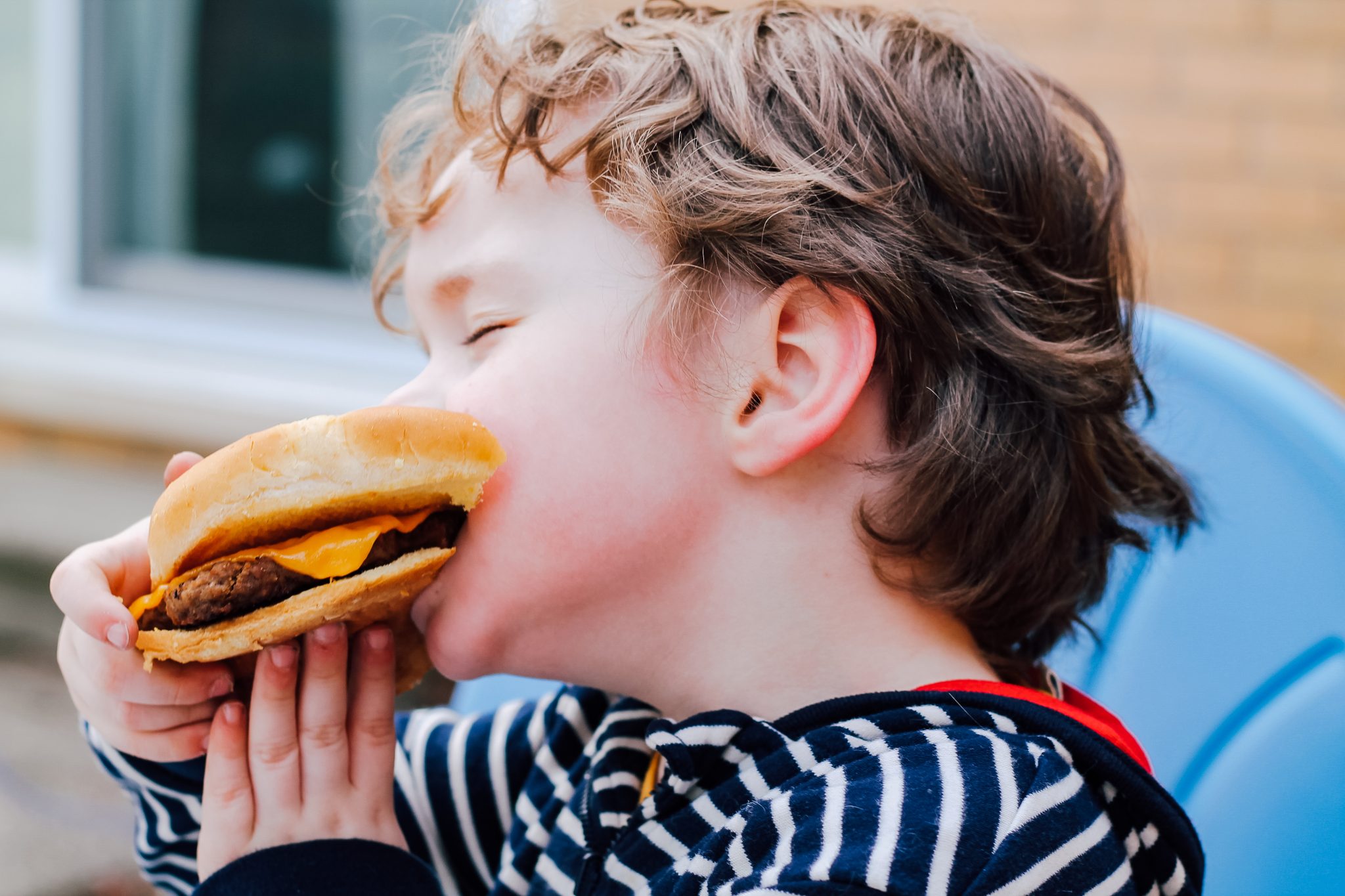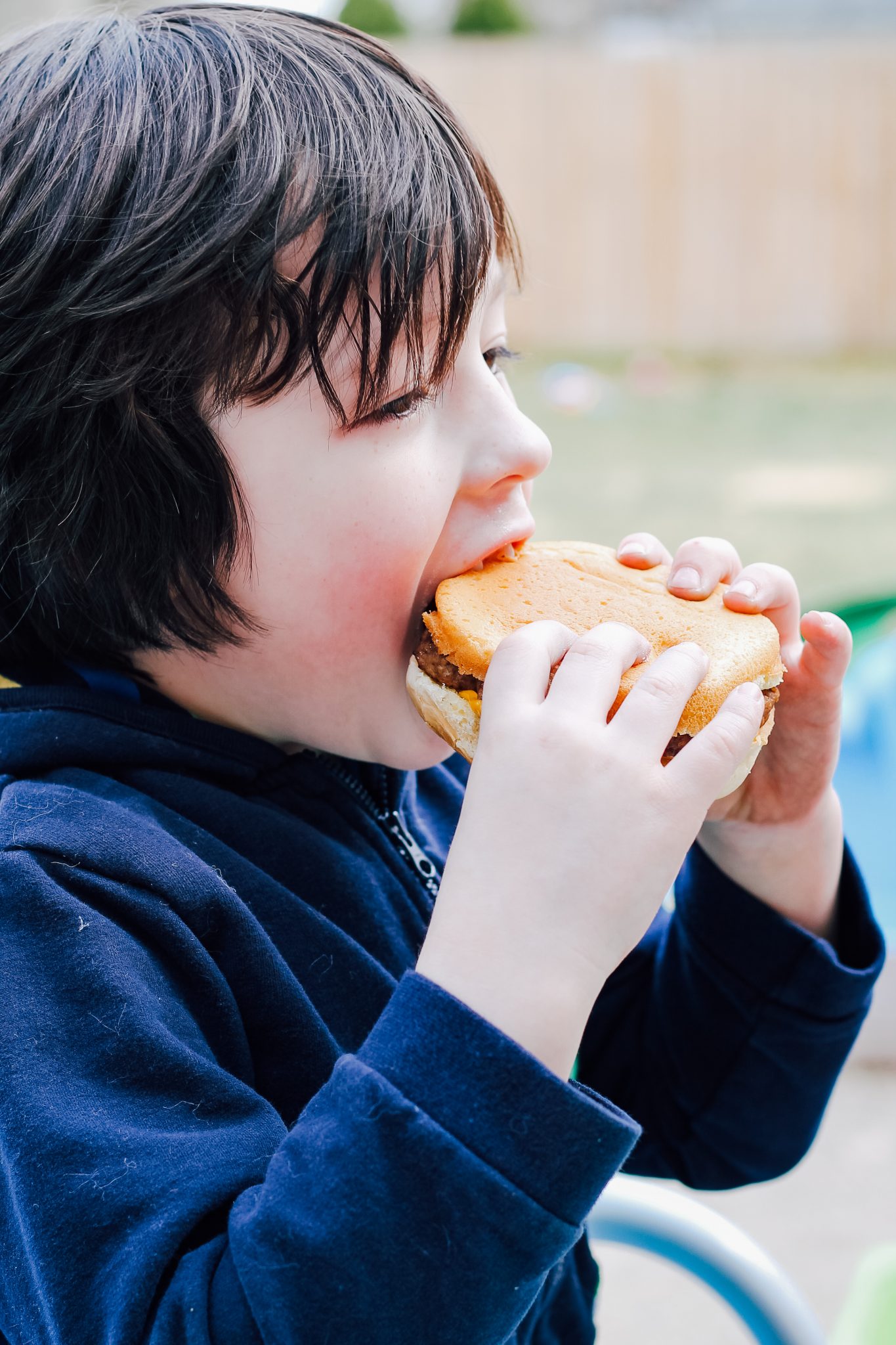 So, don't let your fear of stressful planning and prepping take away an awesome opportunity to spend a day in the sun with your family. Having a cookout doesn't have to be hard – it can be as simple as burgers, bubbles, and sunshine!
When is the last time YOUR family had a cookout?
Love this post? Pin it for later here: