A huge thanks to our friends at Walmart for sponsoring todays post. This post contains affiliate links. Keep scrolling to see how to Creating a Kids Art Area on a Budget.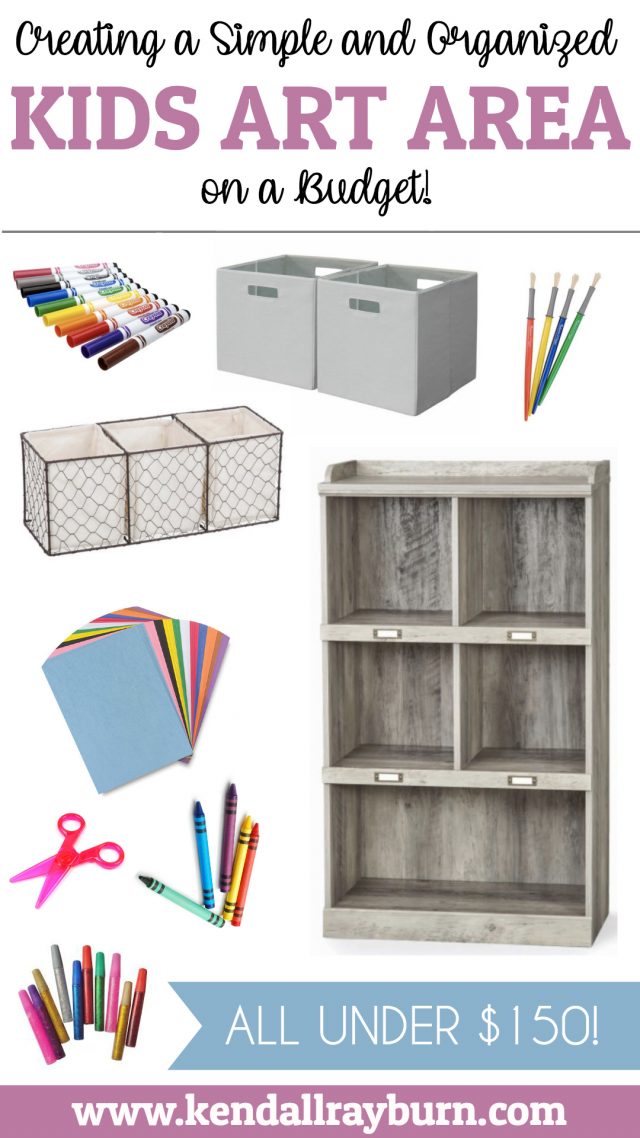 Hello, friends!
I am so excited to share todays post with you! Creating a Kids Art Area on a Budget in our home is something I've wanted to do for some time now and with the help of Walmart, I was able to put one together on a budget, for around $150 to be exact. And the best part? It fits perfectly with our current decor and doesn't necessarily look like a kids storage space.
Creating a Simple and Organized Kids Art Area on a Budget
Step One: Stock Up On Supplies
Walmart has such a wide variety of art supplies, we were able to get so much! Everything from paints, canvas, watercolors, plaster figurines, glue, construction paper, coloring books, glitter glue, glitter, Walmart had us covered! I chose supplies that I knew my kids would use and love. They're big painters, so a lot of the items we picked up were paint-focused. I just love that everything can be put away neatly and kept out of sight since our kids art area is in our dining room.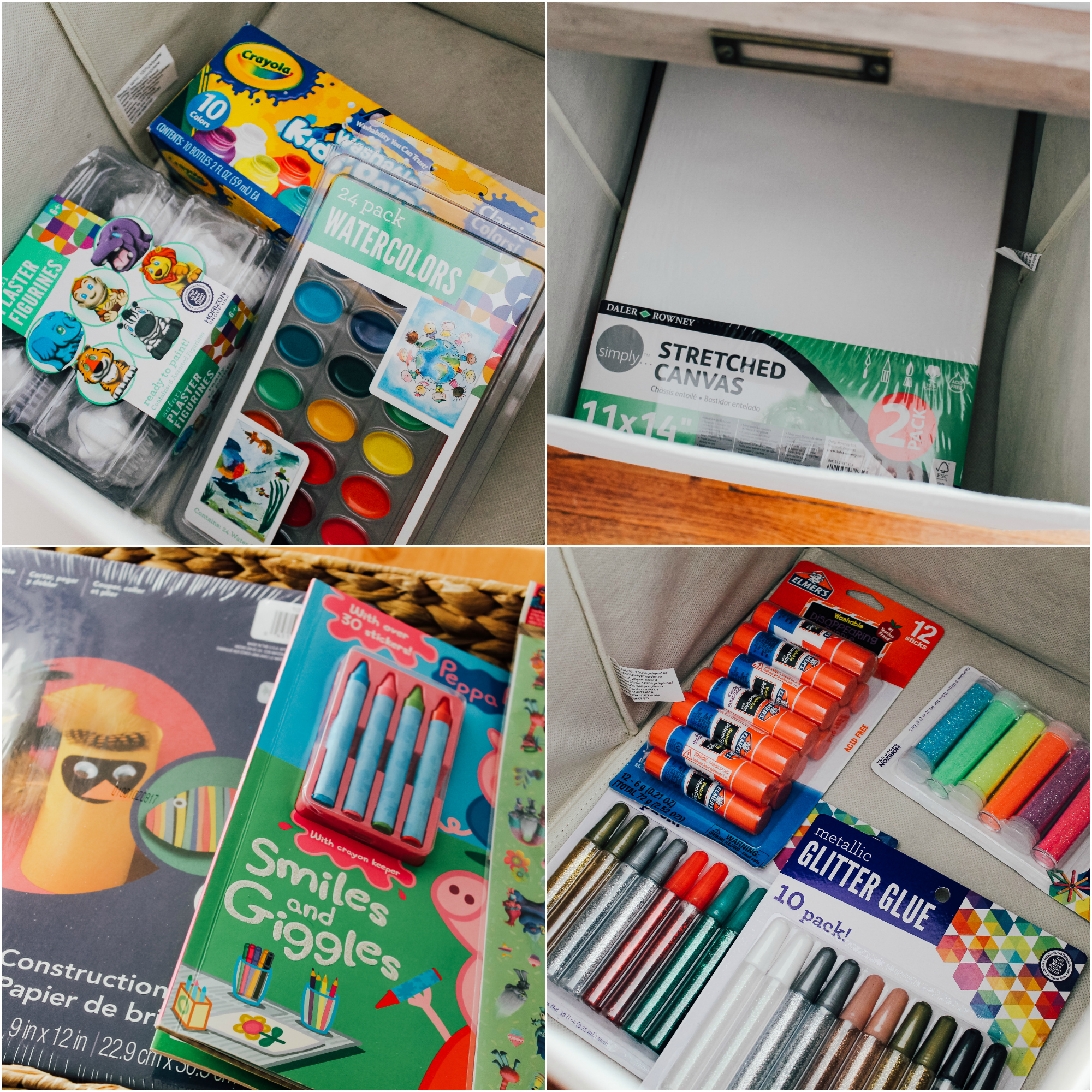 Step Two: Choose Your Organizer
The main piece to this project is the Better Homes and Gardens Modern Farmhouse 5-Cube Organizer with Name Plates, I chose it because of the look, functionality it offers, and it's just $68! Such an affordable and practical piece to use in any room of your home! I really couldn't be happier with the Better Homes and Gardens Modern Farmhouse 5-Cube Organizer with Name Plates and I love the weathered look of the finish and the fun little label spots! I love the way it looks without labels, but you could totally add some for added organization!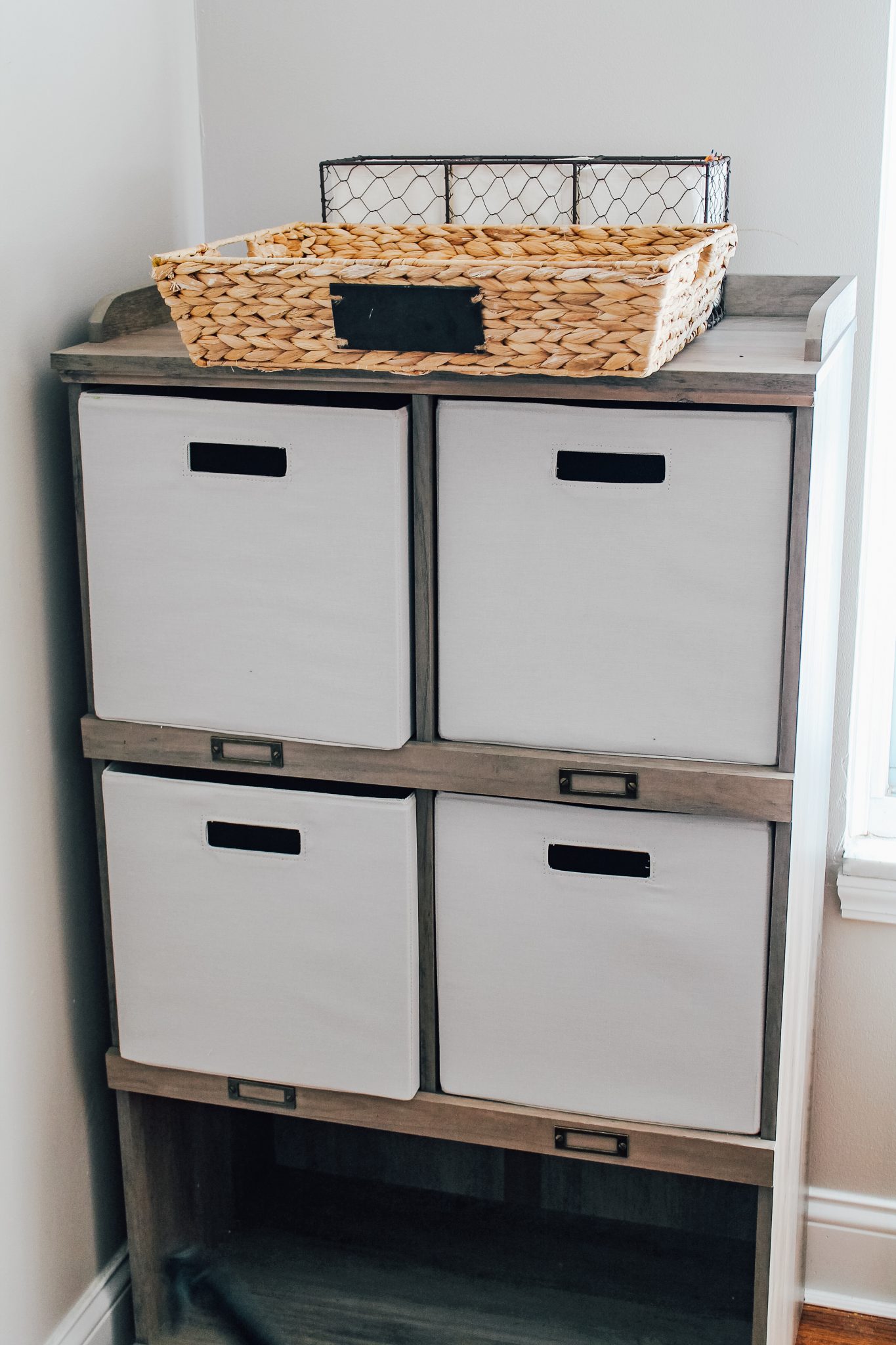 Step Three: Choose Your Bins / Accessories
The thing I love about cube organizers, is that you can switch up the style of it simply by adding bins. The Better Homes and Gardens 13.5″ x 13.5″ Open Slot Cube Storage Bins were a perfect fit for this organizer. We decided to go with a neutral color bin instead of a brighter color, because I really wanted this art center to blend into our dining room. See below how it fits so nicely in the corner?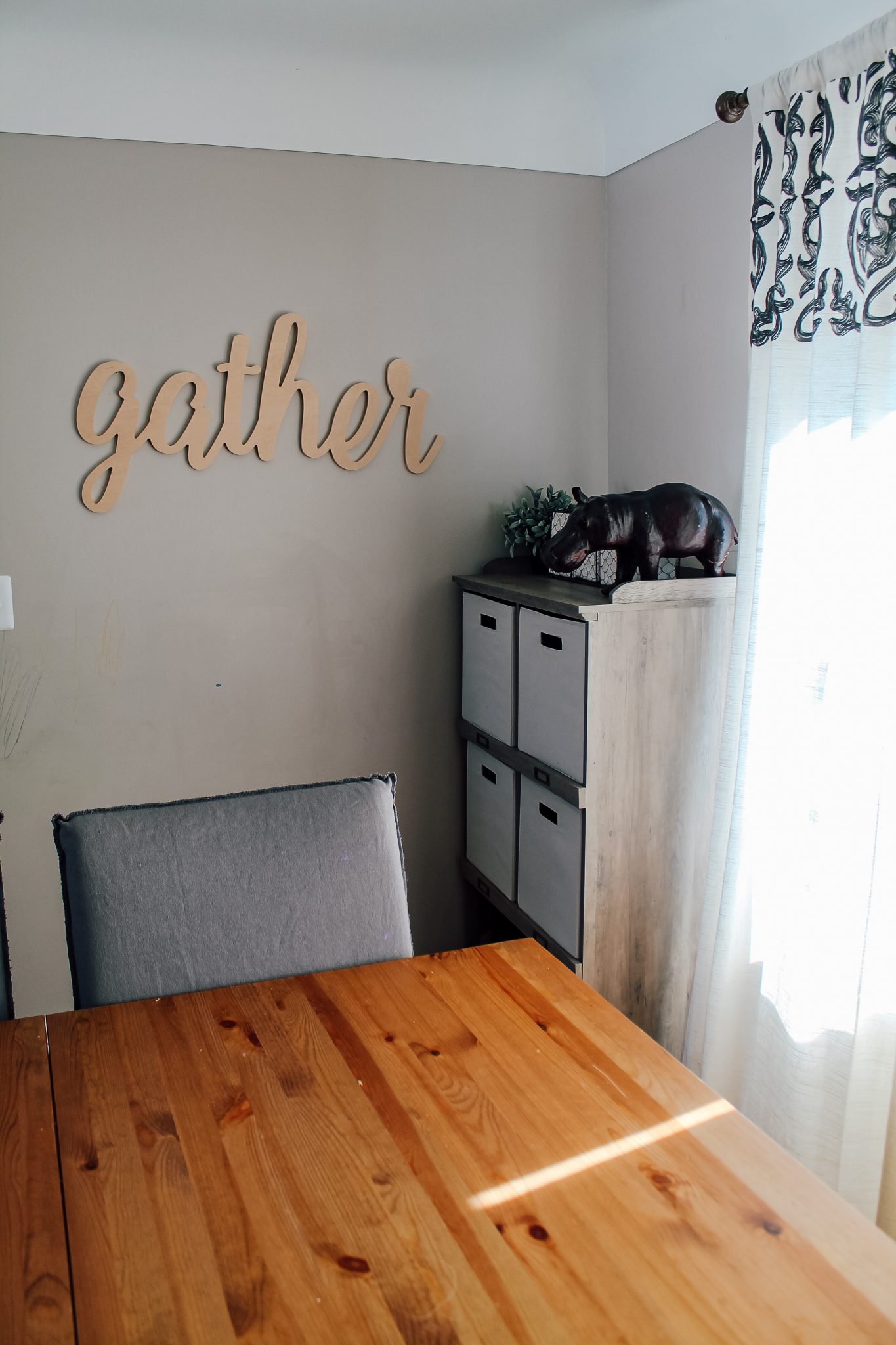 I wanted something simple that could store crayons, colored pencils, paint brushes, etc – so I picked up this adorable Chapter Lined Chicken Wire Storage Basket with Dividers so the boys could just pull that down and put it on the table each time they were ready to create their masterpieces!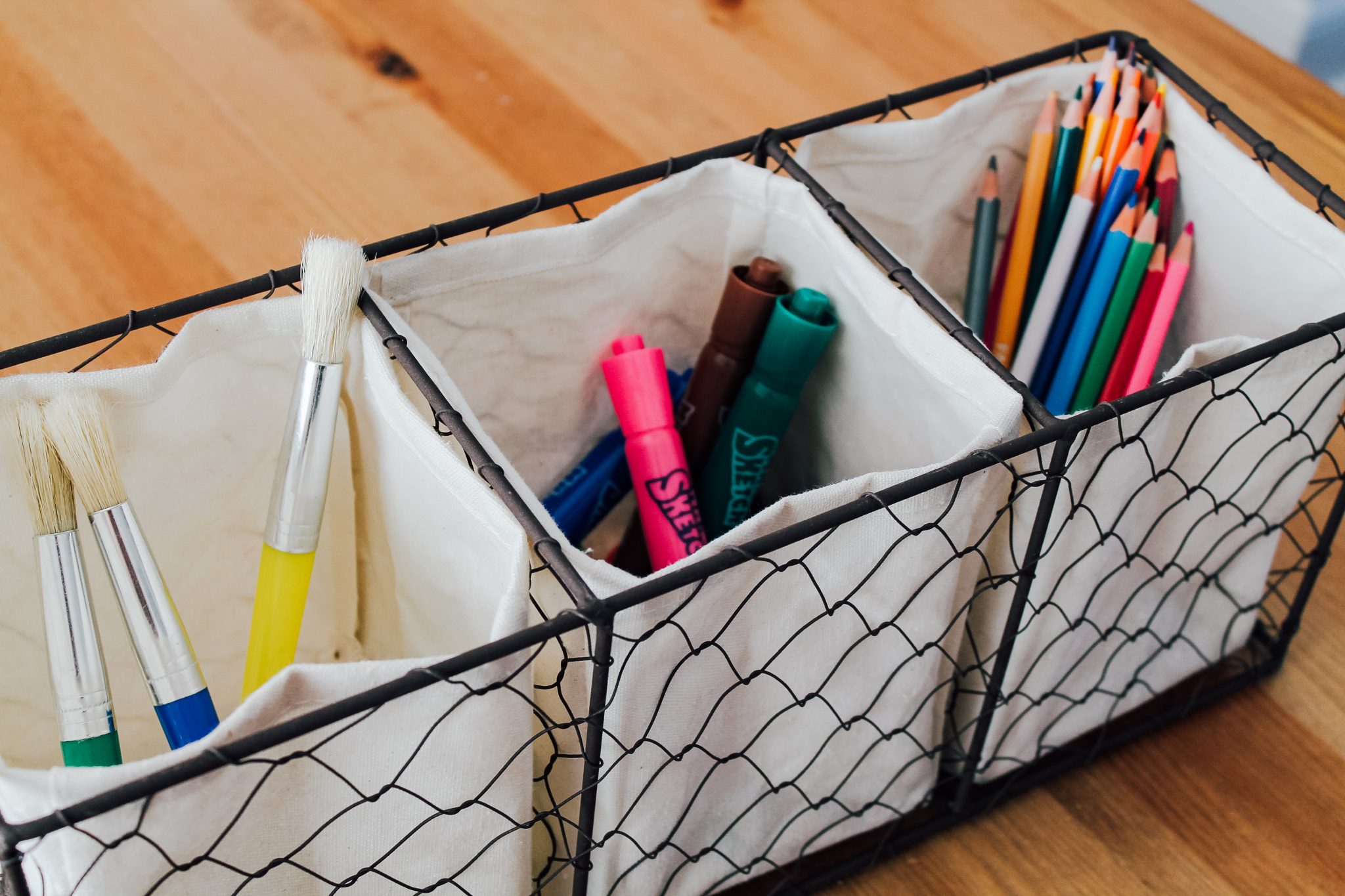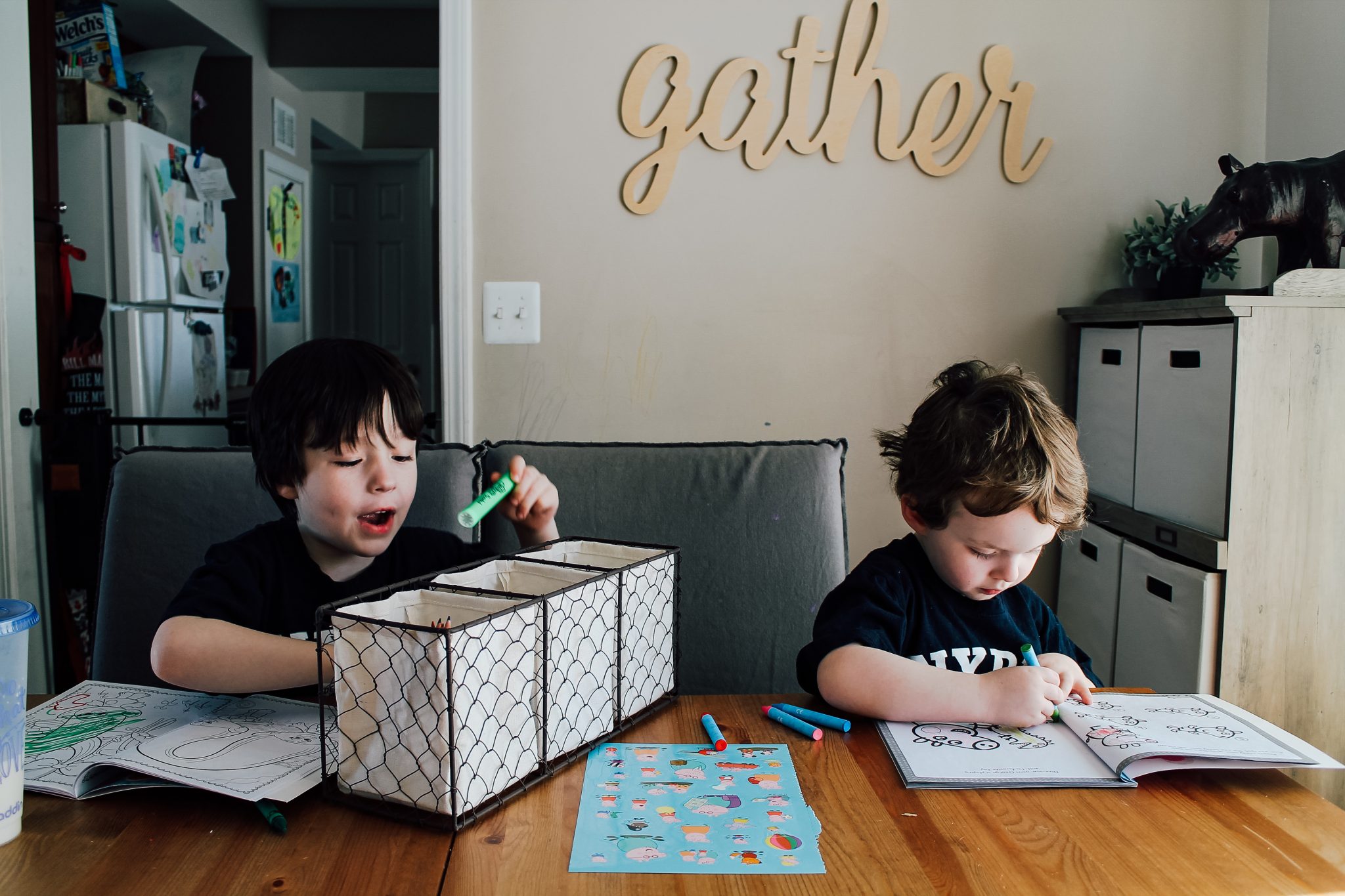 As far as decorating goes, I just pulled items from around out home. My grandmother sent the boys these vintage leather animals and I had them stored away not sure were to display them – until now! I also pulled a few faux plants, and a thick basket (see similar here) to add a bit of texture to the art center. The bigger basket at the bottom is a great place to put finished artwork while it's drying, or just to store.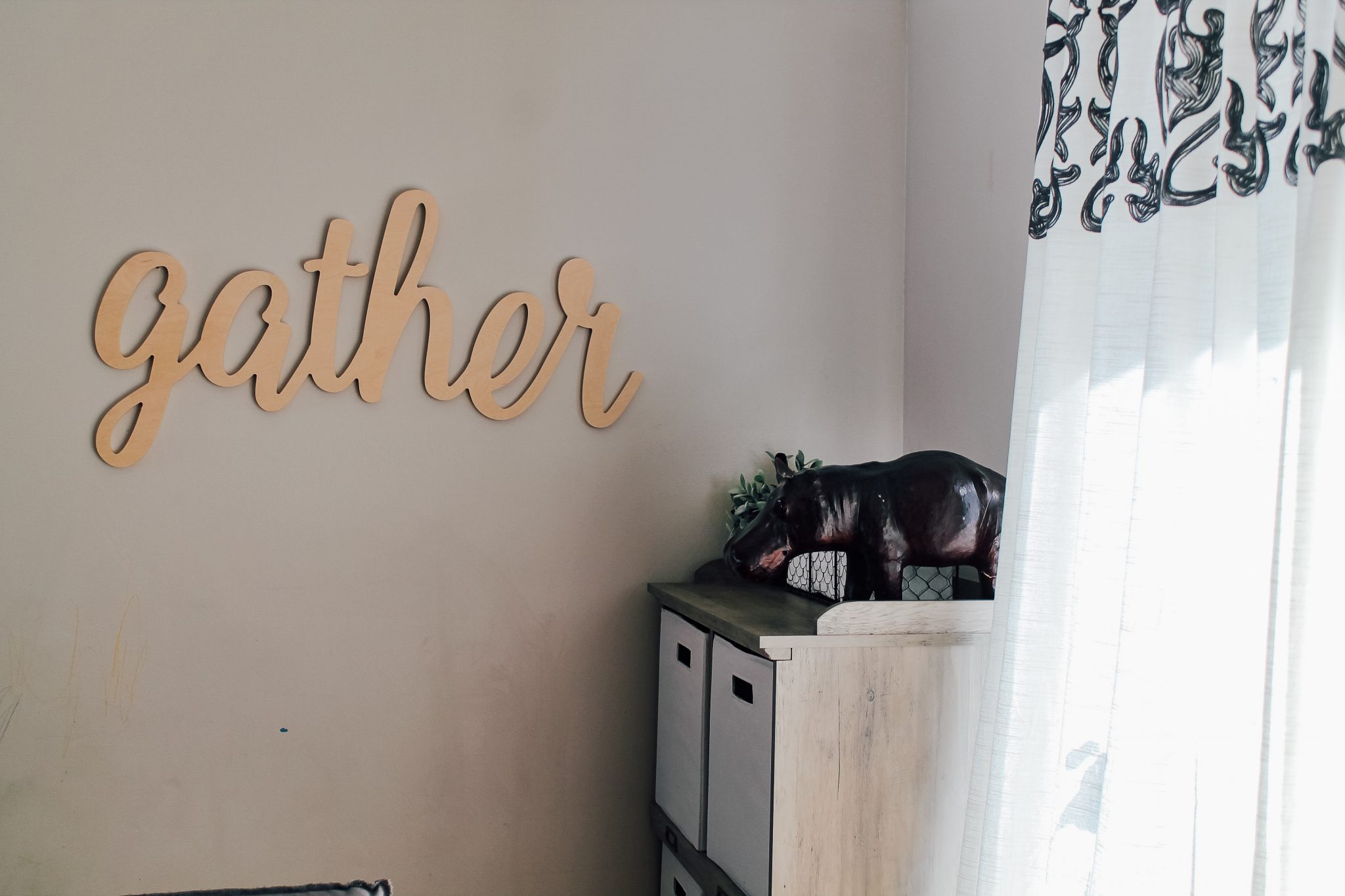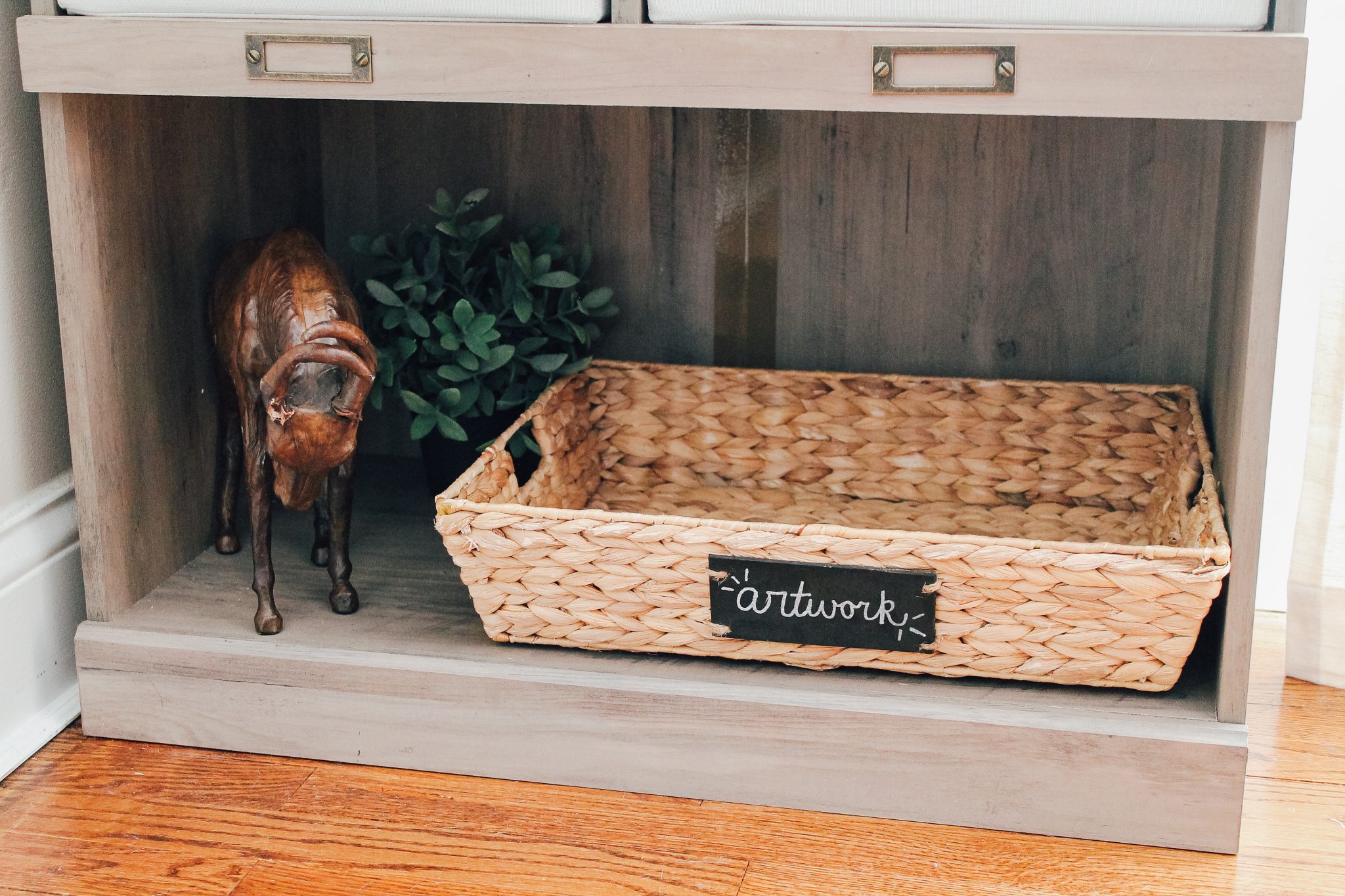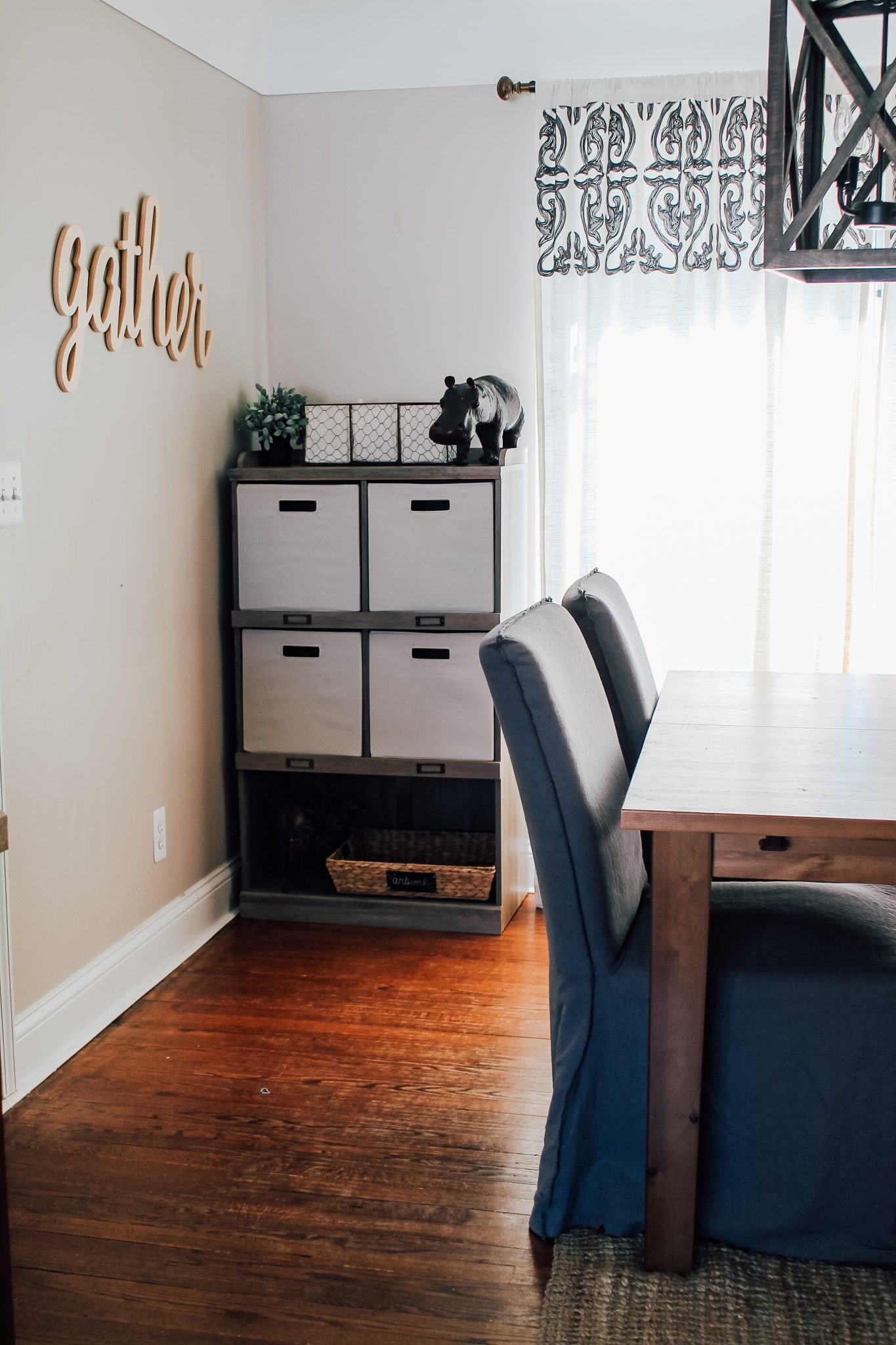 I can't get over how cute this turned out, and my boys are just loving it! They just love having a space where they can be creative and do something together. Since we set up the art area it's been the most popular spot in the house – even the pups grab a spot under the kitchen table so they can enjoy the area with us.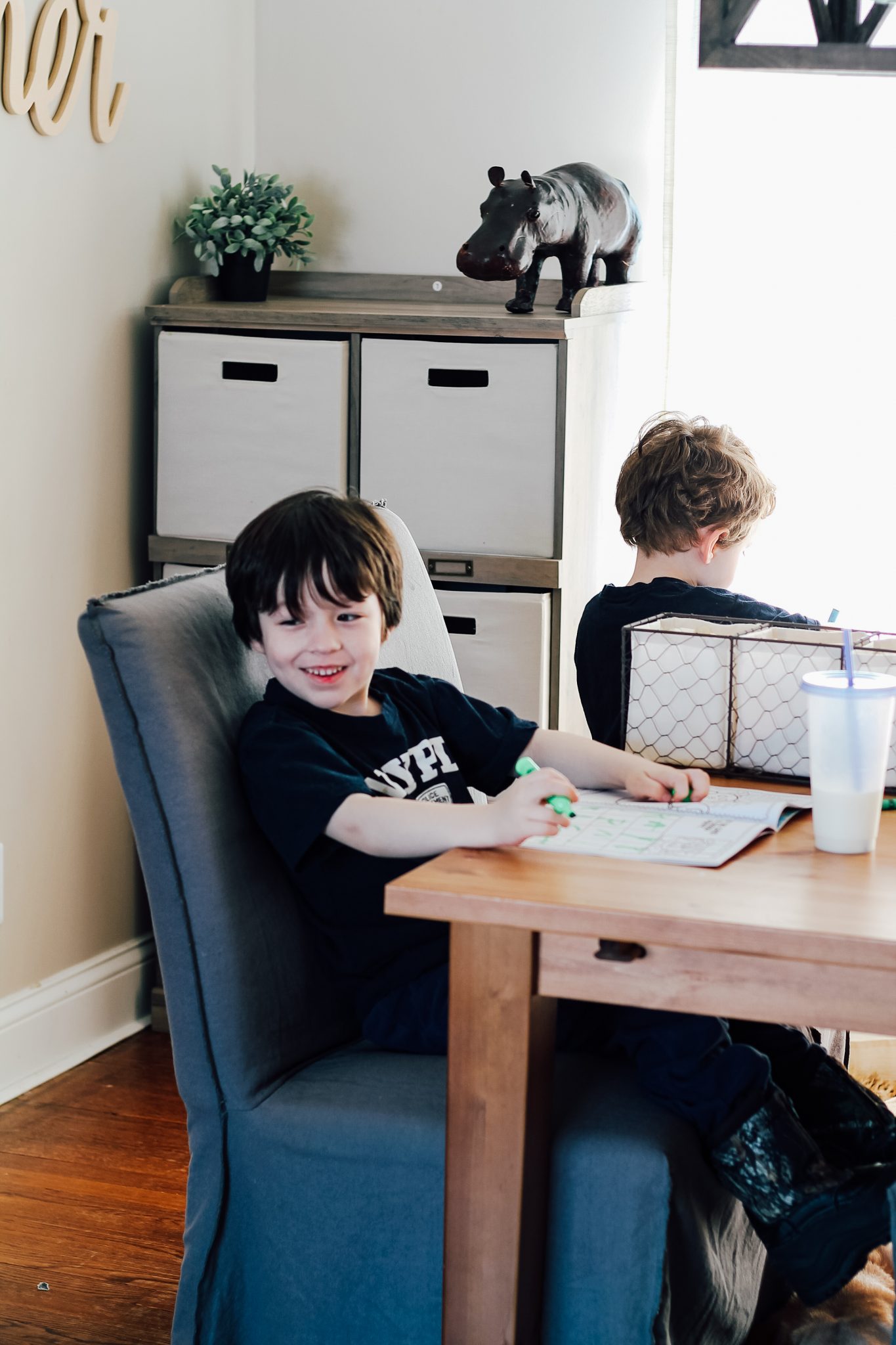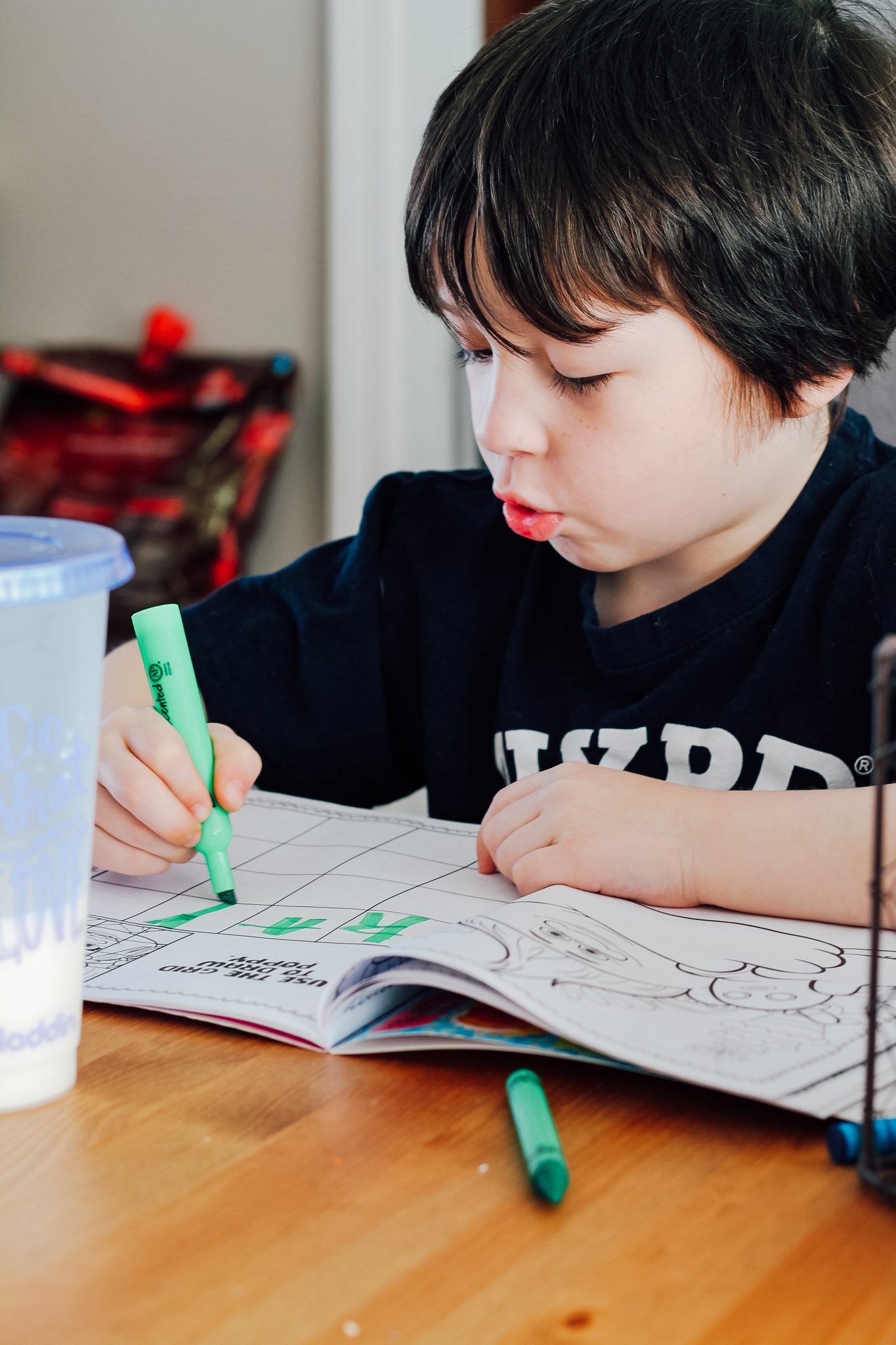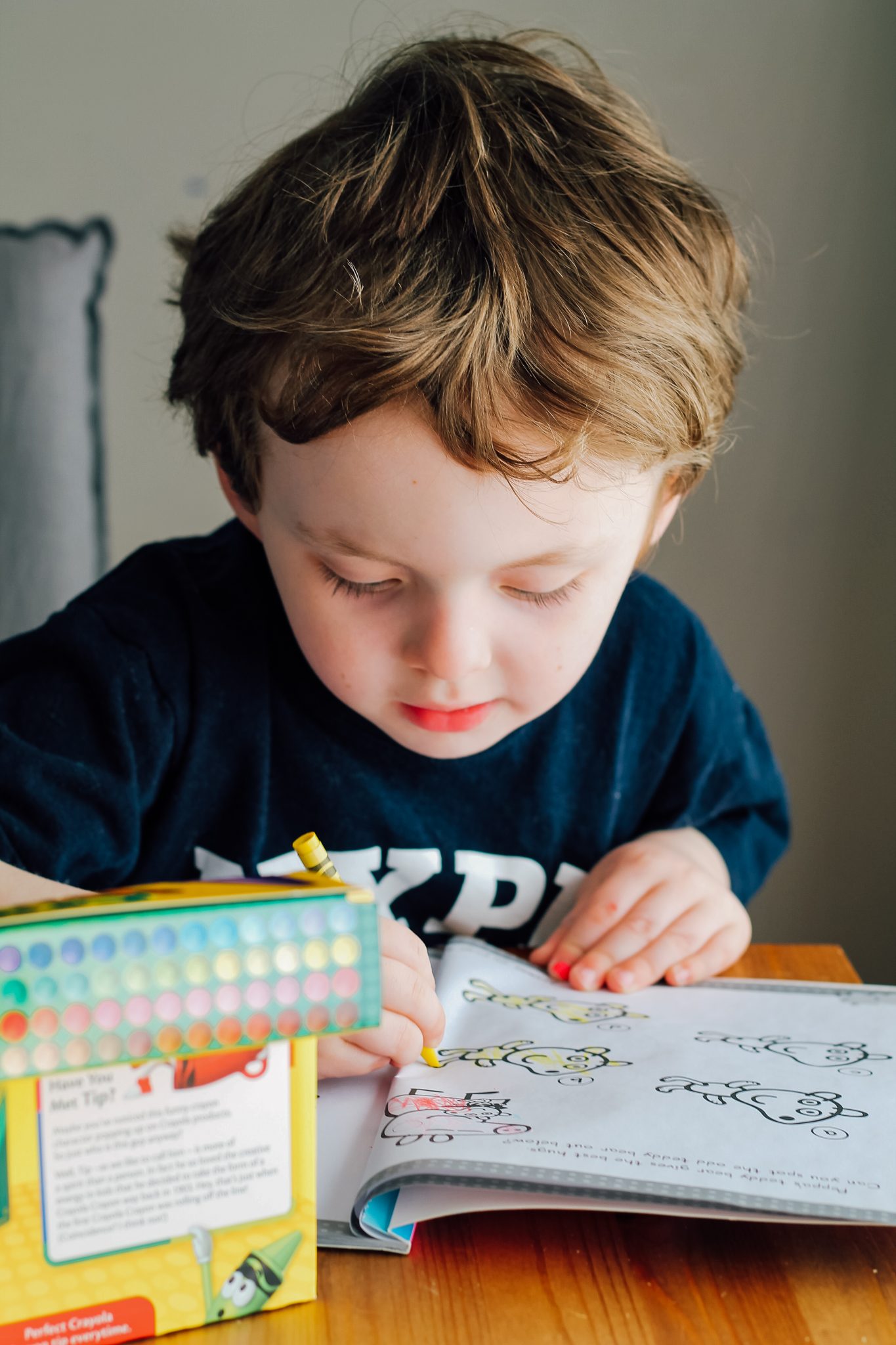 Having everything the boys need to draw, paint, and be creative right at their fingertips really has been fun. And I just love seeing the things they create! Plus, I have a feeling this art center is going to save my sanity when summer rolls around and the boys are craving a school-like environment to learn and grow. We even picked up some pre-k and 1st grade workbooks so the boys could have something educational to pull out if they feel like working on math, science, reading, etc.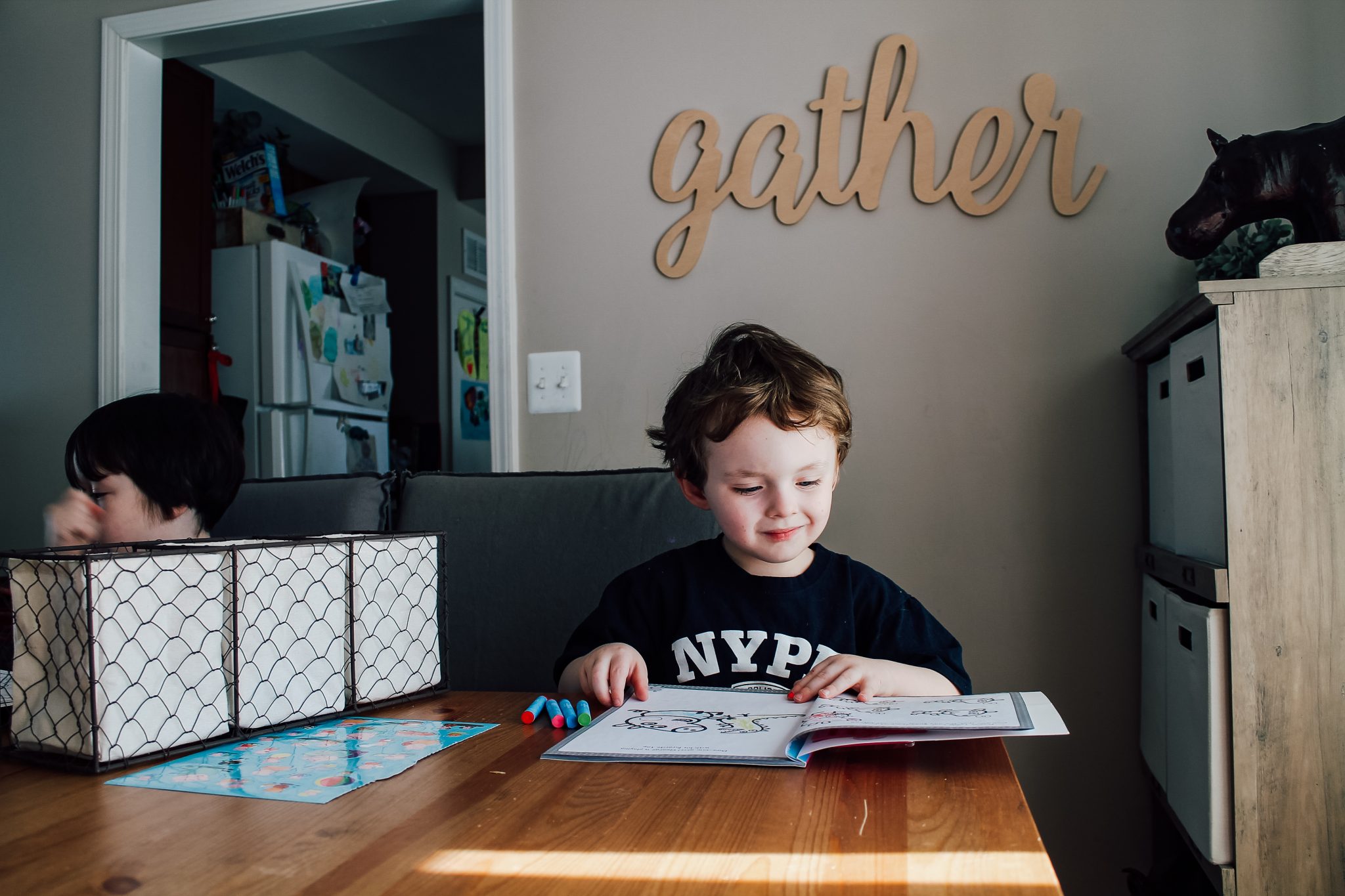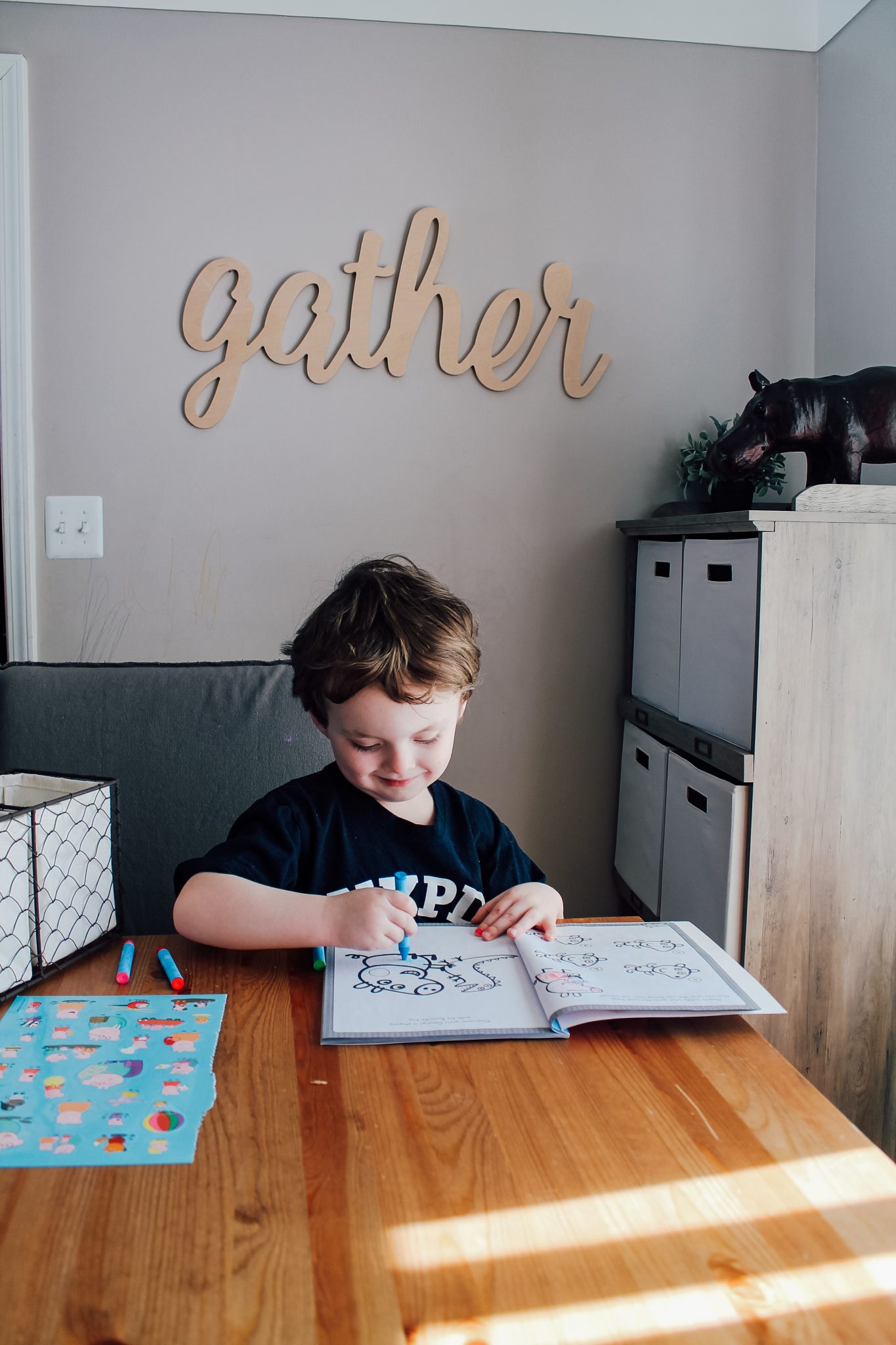 So, could your kiddos use a Kids Art Area? Be sure to check out Walmart for everything you need! Most items have the option of 2-day shipping, too – so you could start your project even sooner! See below for a shoppable widget of all the items we used in todays post!
Shop the Post Here:

Love this post? Pin it for later below: