A huge thanks to our friends at Minted for sponsoring todays post.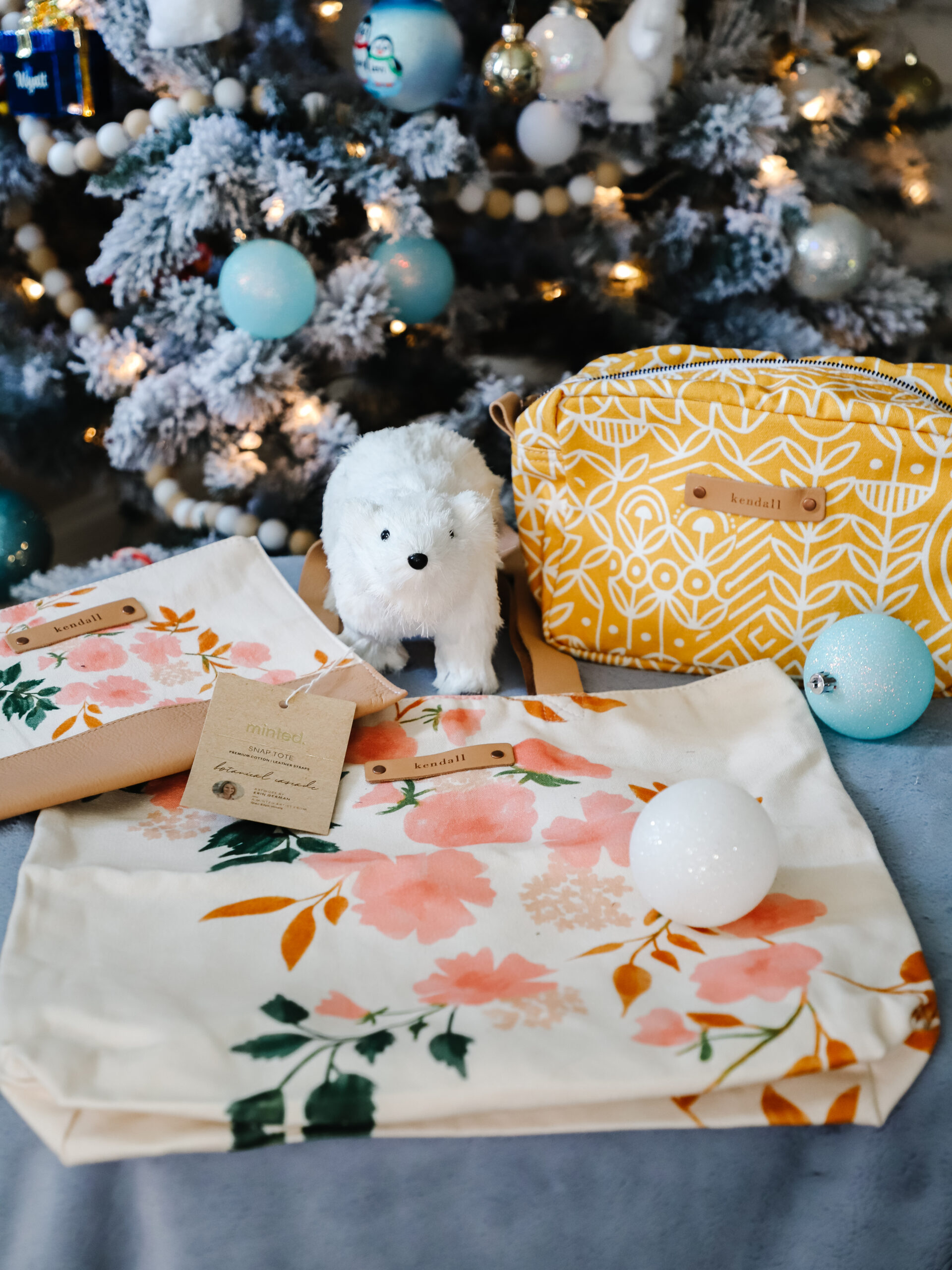 Minted Holiday Gift Guide
Hello, friends! I am so excited to be here with you today, showing you my top picks from Minted this holiday season! Minted has something for everyone on your list, from personalized bags to puzzles – shop for everyone at one place this holiday! I can't wait to share some of my favorite things, including items I bought to gift to others this season.
Personalized Aprons
As you may know, my husband LOVES cooking and being in the kitchen. My boys are always watching him and asking to help out so I thought it'd be fun to get them their own personalized aprons! I picked out two different prints, Montauk and Herringbone Incomplete) and had them each personalized (for free) with their names. The custom leather tag sits right at the front of the apron, making these perfect for any occasion – I have a feeling these aprons will be used for lots of craft projects, baking, cooking, and more in the years to come!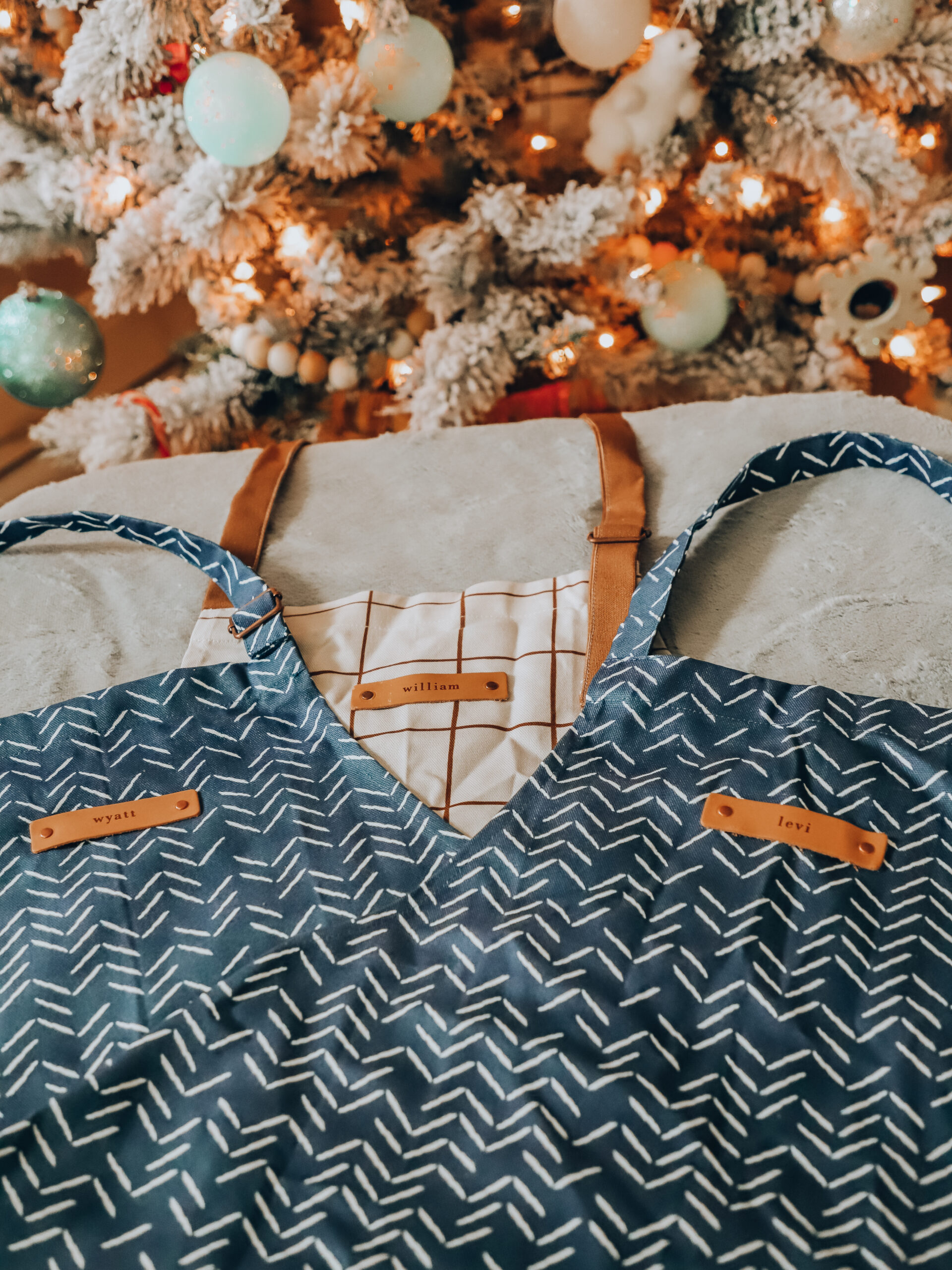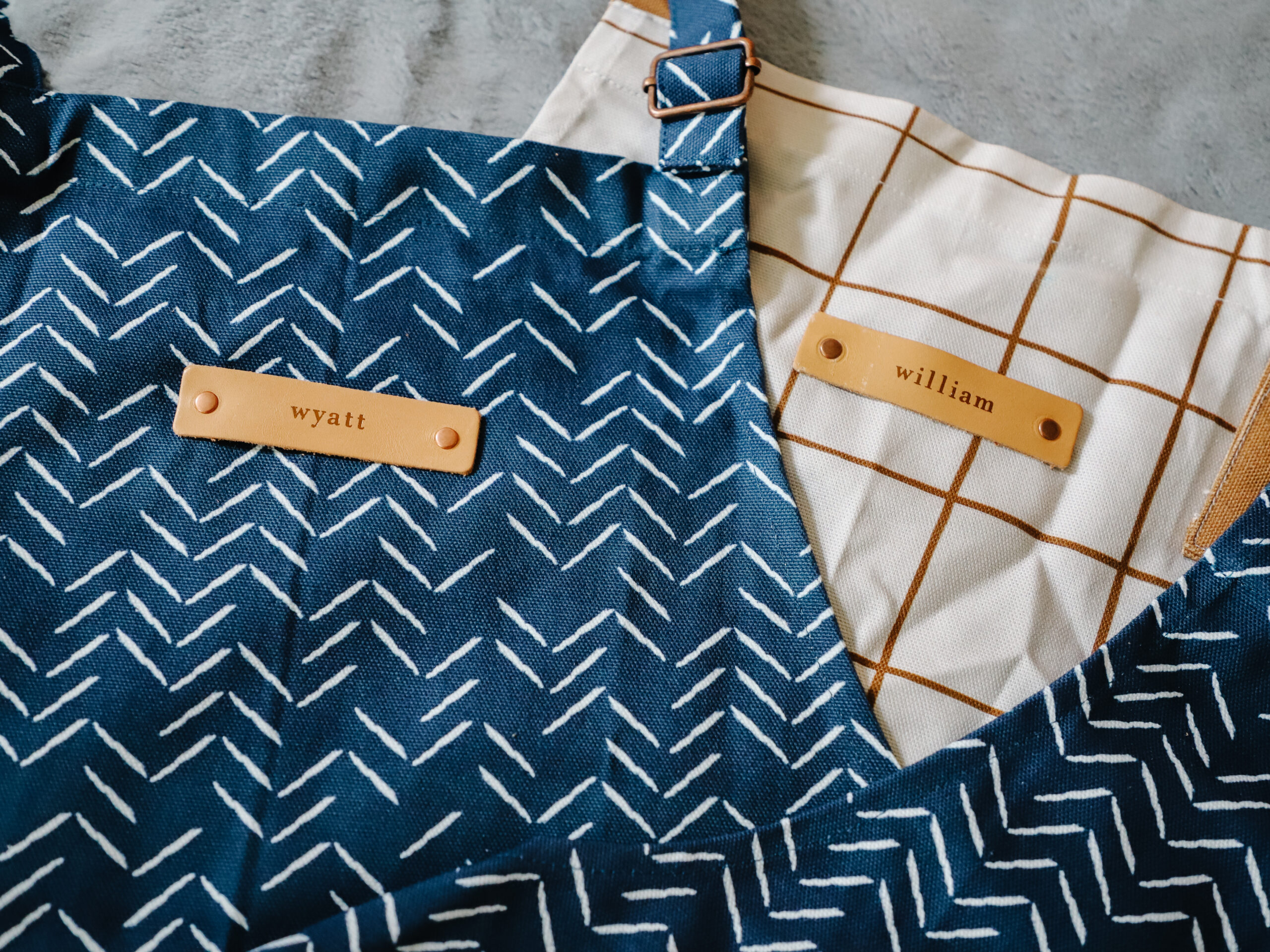 Personalized Totes and Bags
The personalized totes and bags from Minted are beyond adorable. You can select a design made from one of the many taented artists they feature, even one from your home state! I love that you can see the details of each artist like where they are from. Plus, the personalization is totally FREE.
Dopp Kit
Made from 100% durable cotton, this Dopp Kit is perfect for gifting this holiday season. It has a water-repellent liner which makes it perfect for travel, too! Get it personalized for free with a gorgeous foil-pressed leather tag and you're ready to gift!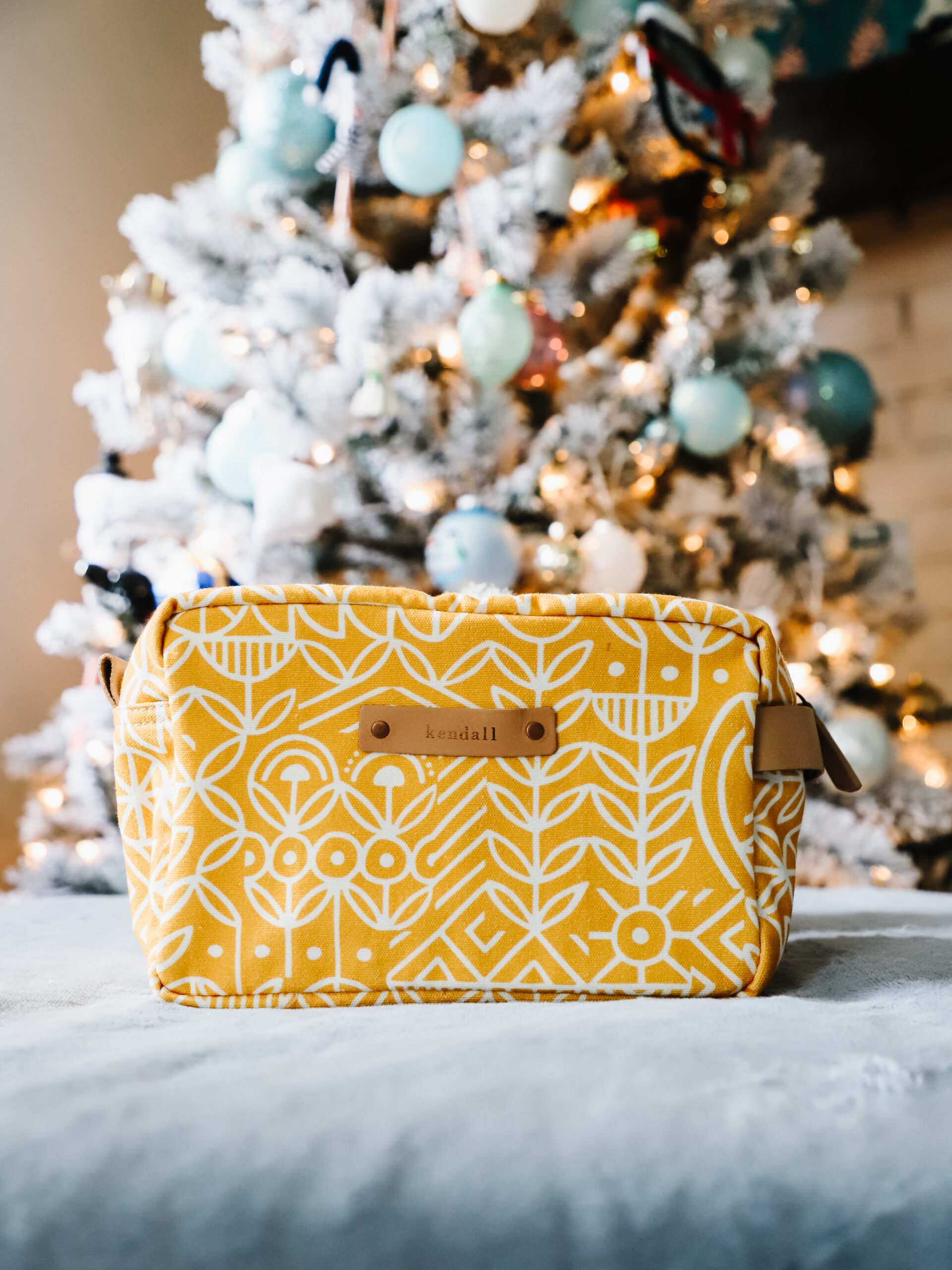 Casual Clutch
This casual clutch is so cute and is just $34 making this an affordable and fun way to gift something personalized this season to someone you love. I use mine to hold money / cards so I can just grab it and go! It's even big enough to fit my phone and car keys inside. Plus, it comes in so many designs making it easy to find just the right design for whoever is on your list.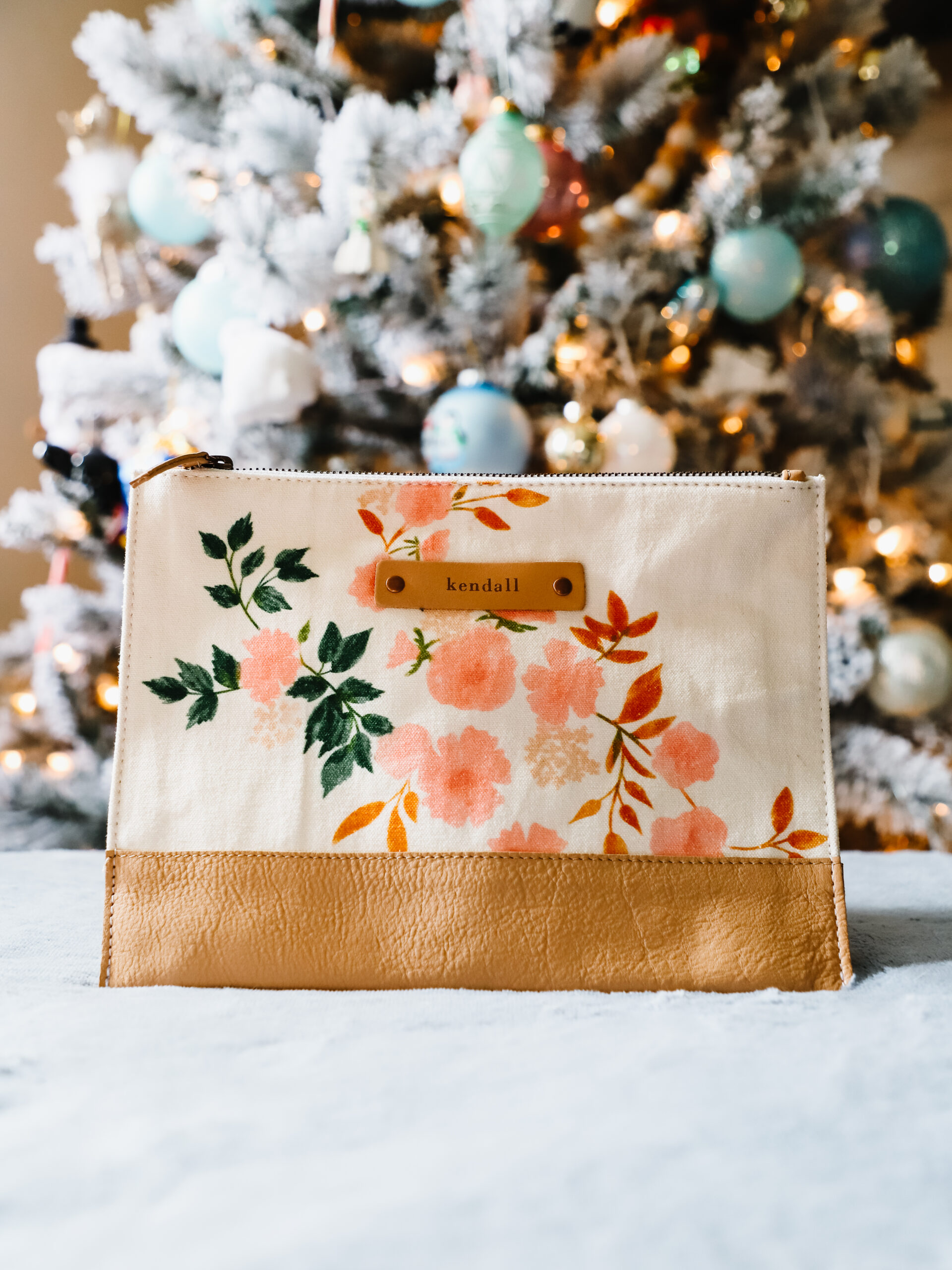 Snap Tote
How classis is this gorgeous snap tote? I love the leather straps and how they perfectly coordinate with the foil-pressed leather tag. This bag is roomy, perfect for shopping or if you're a busy momma on-the-go! I just adore this bag and can't wait to gift them to my friends this holiday!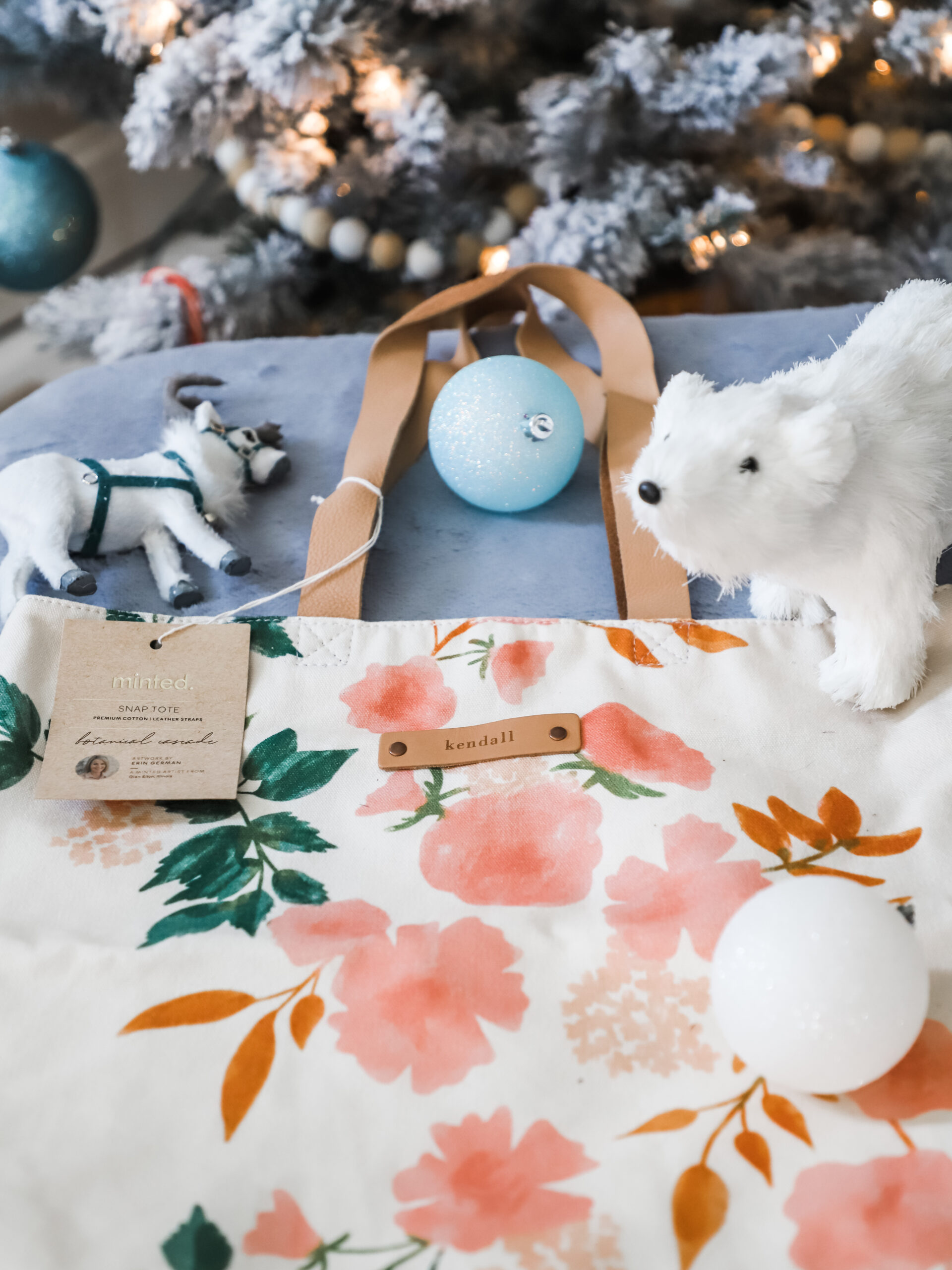 Personalized Stationary
Need a teacher gift? How about personalizing some stationary for their desk? I decided to do this for both of my kiddo's teachers this holiday and it came out so cute! I was even able to add foil-pressed details to make it sparkle and shine, how cool is that? I just know my kiddos teachers are going to love it! This cute stationary also comes ready to gift in an adorable box with the words "This is the start of something beautiful." printed on the interior, a little detail that I just love.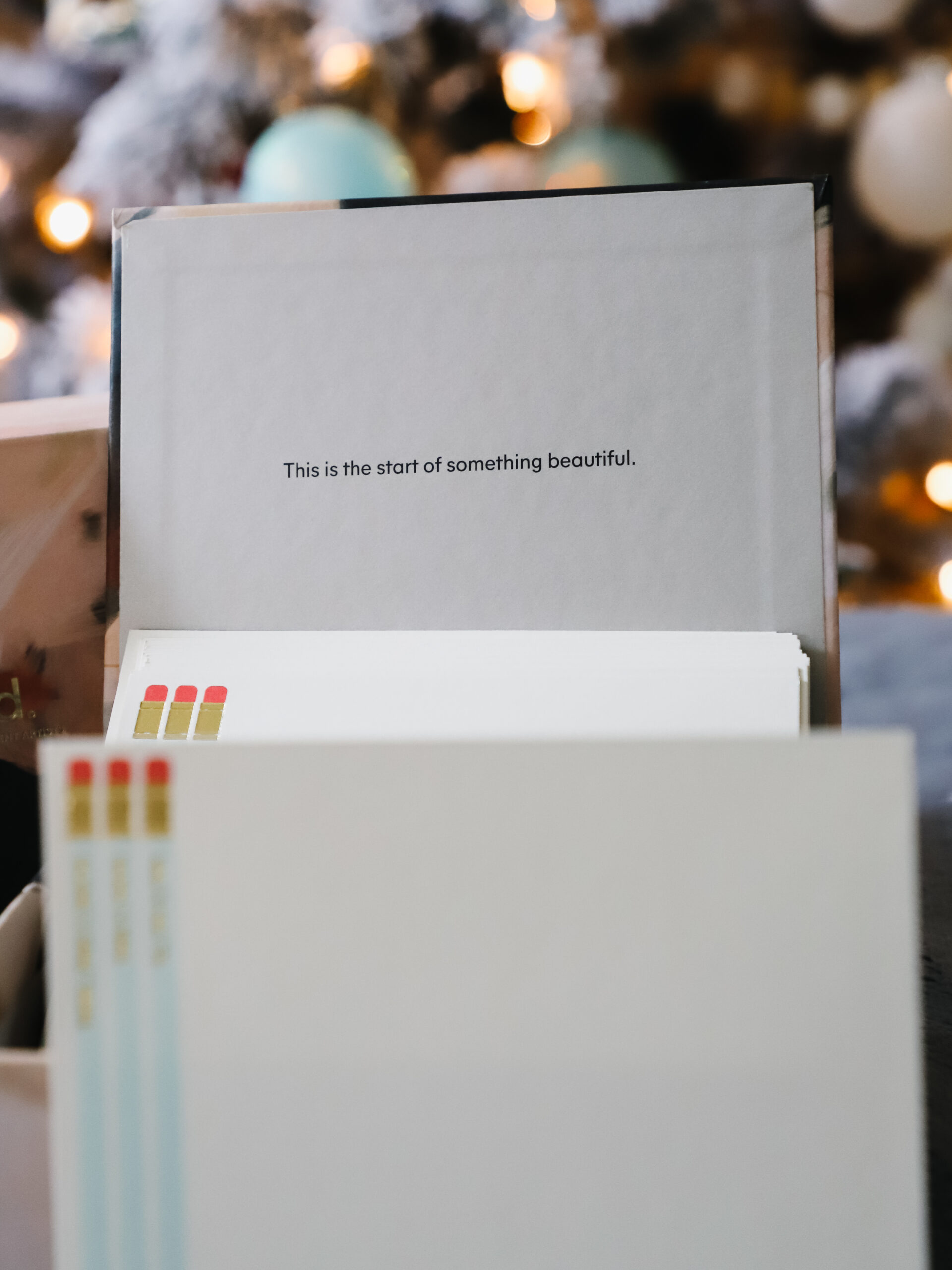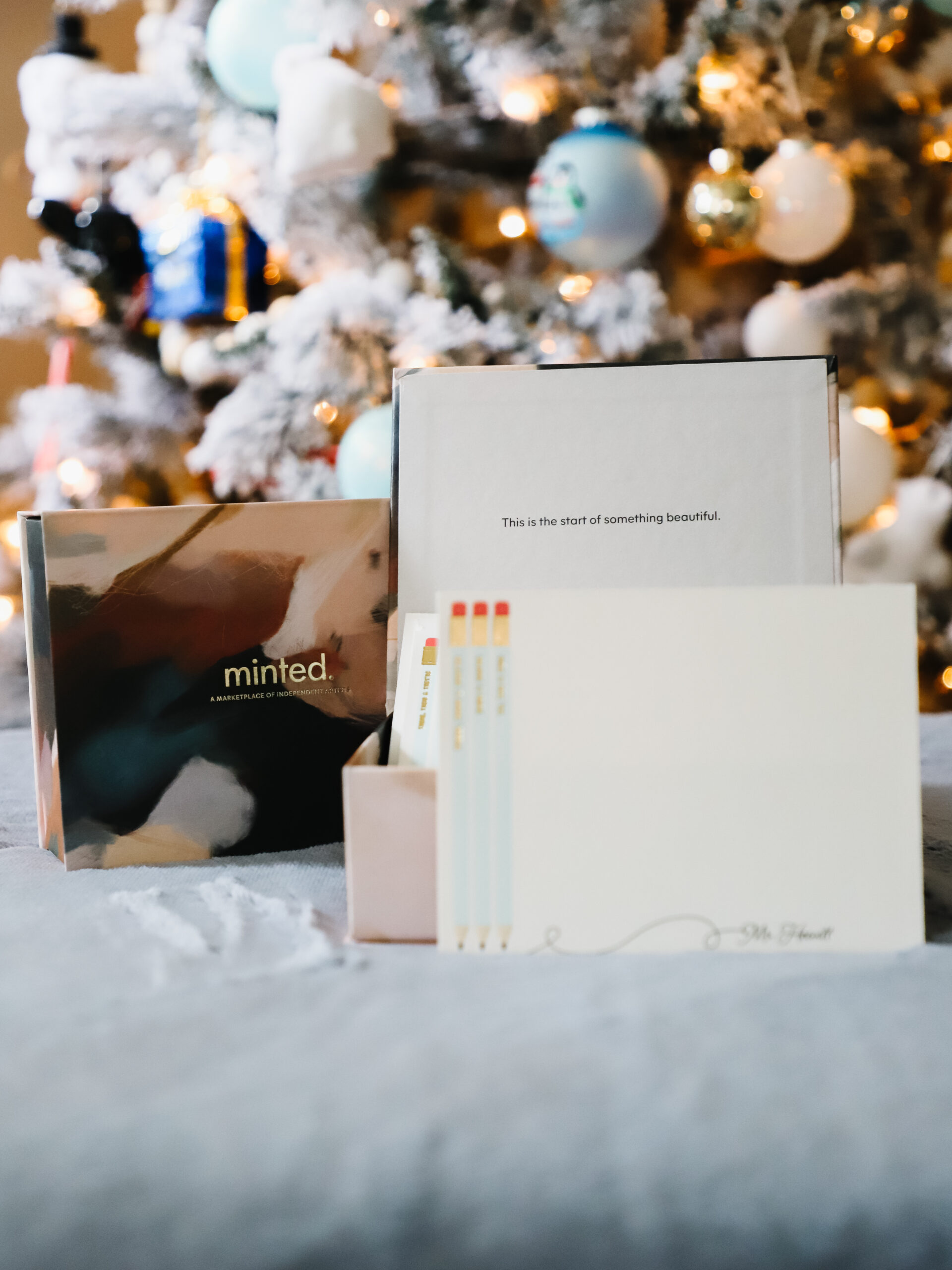 Additional Gift Ideas from Minted
Here are some additional holiday gifting ideas from Minted! They have lots of options for photo gifts, puzzles, artwork, notebooks, pillows, and so much more!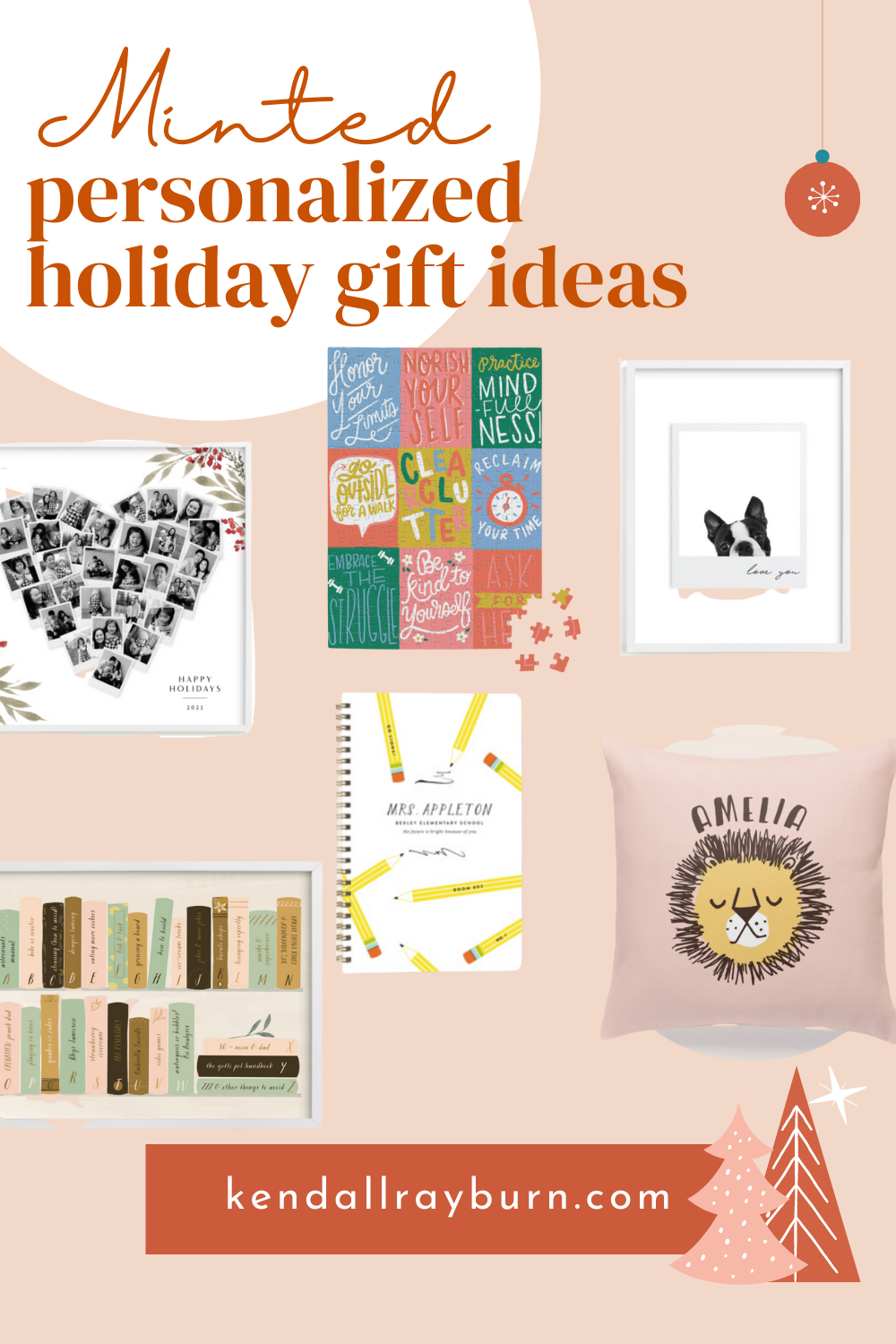 Minted has everything you need to get your holiday shopping done in one place. PLUS, they've been generous enough to give us a discount that will get an additional 20% of ALL Holiday gifts saving you even more this season!
USE CODE KENDALLGIFTS20 for 20% off & FREE SHIPPING on ALL holiday gifts
Also, don't forget Minted when it comes to ordering your holiday cards!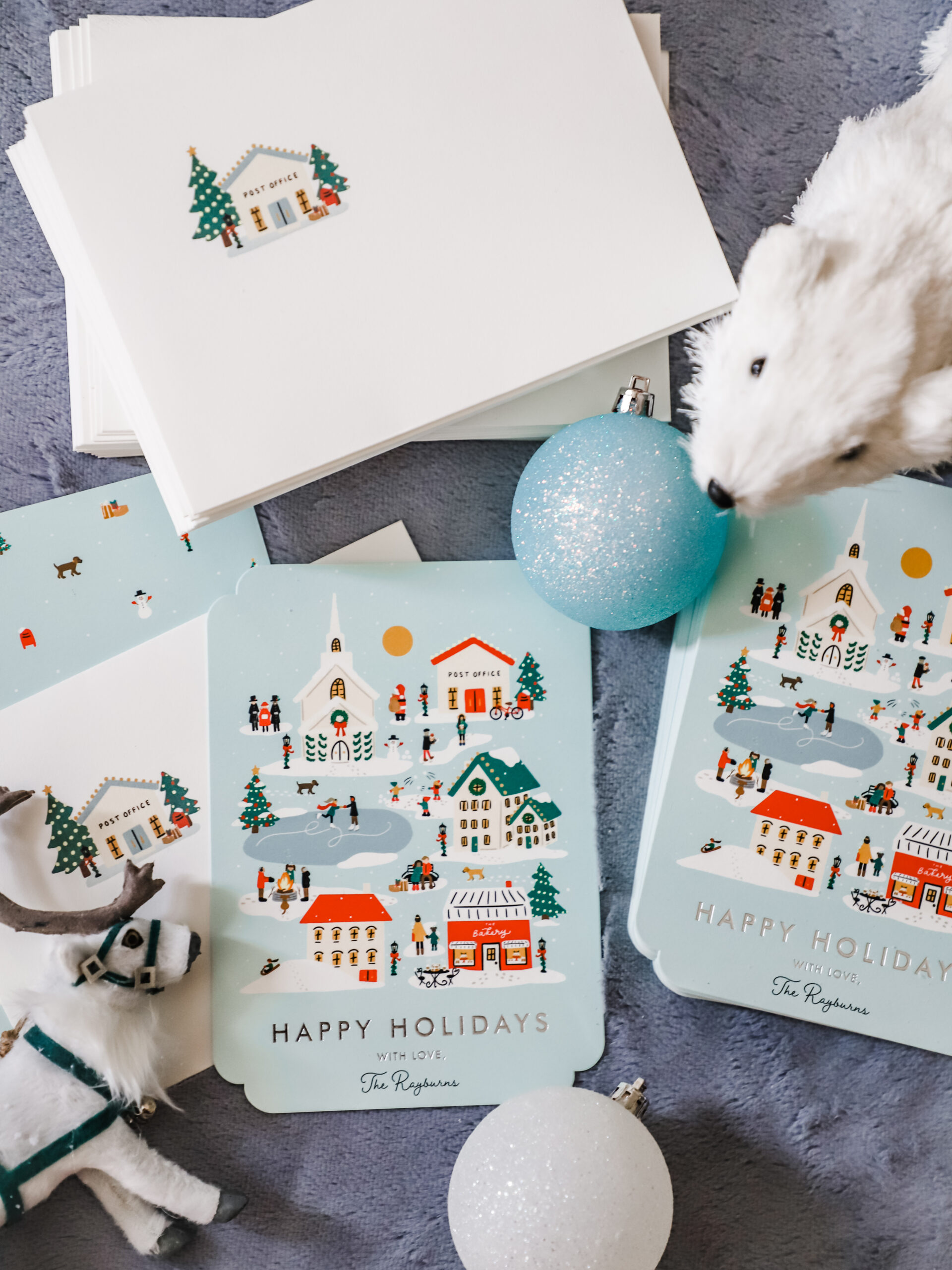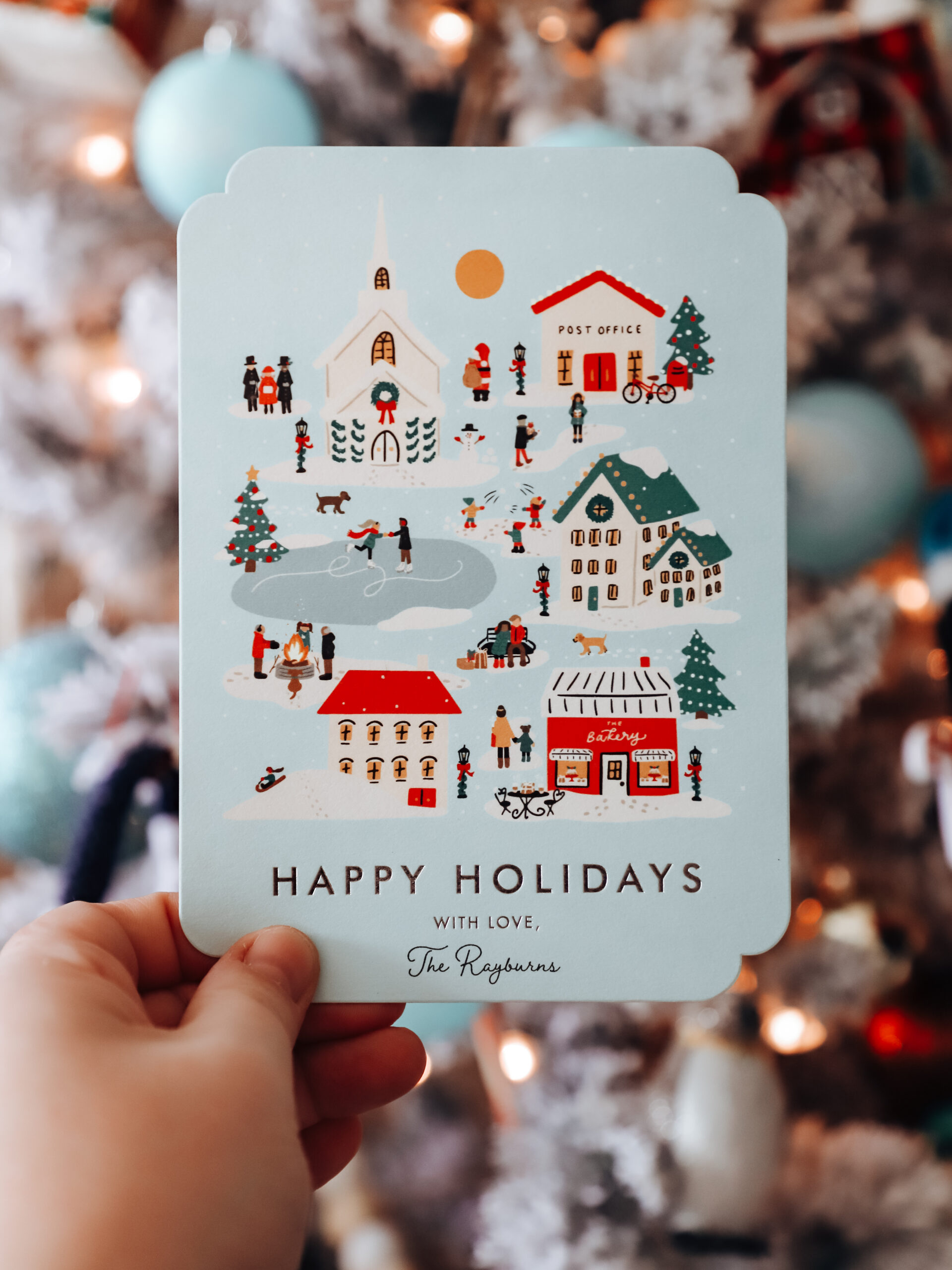 CLICK HERE TO SHOP MINTED HOLIDAY CARDS
Love this post? Pin it for later here: