This post contains affiliate links, when you purchase through them you help support this blog, thank you!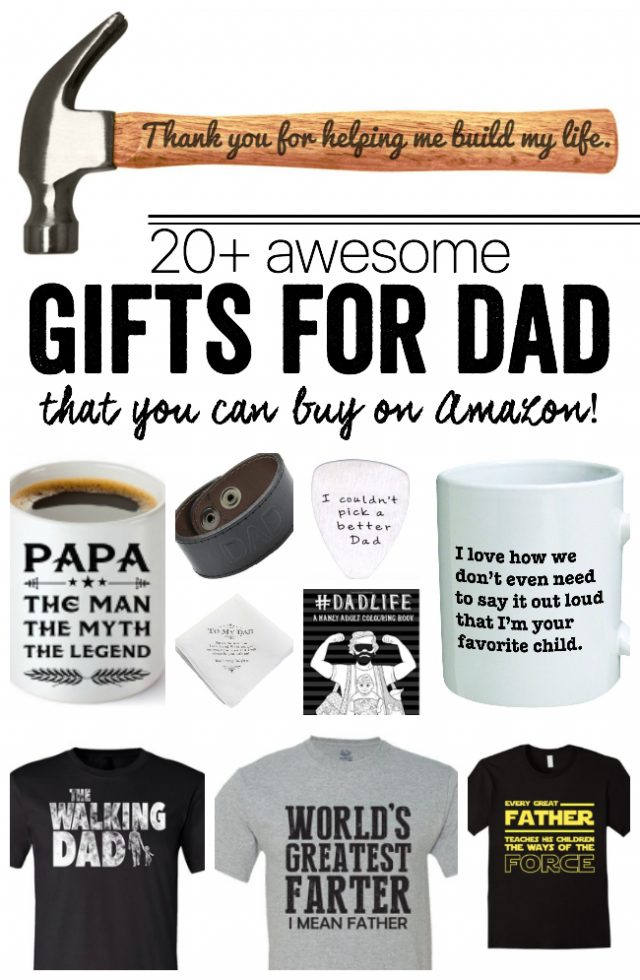 Hi, friends!
Hope you're having a great day! I'm just popping in today to show you a few AWESOME Father's Day gift ideas that I came across on Amazon. I thought some of these were so clever (that hammer is a great idea!) and I just couldn't help but share them with you! If my husband and father-in-law didn't read my blog, I'd for sure be picking up a few of these things for them. Come to think of it, I got my father-in-law the World's Greatest Farter shirt last year and I have yet to see him wear it… hmm.
20 Awesome Gift Ideas for Dad:
What is the best Father's Day Gift you've given / received?
Comment below!