A huge thanks to the Step2 company for sending us this awesome Teenage Mutant Ninja Turtles™ Pizza Kitchen!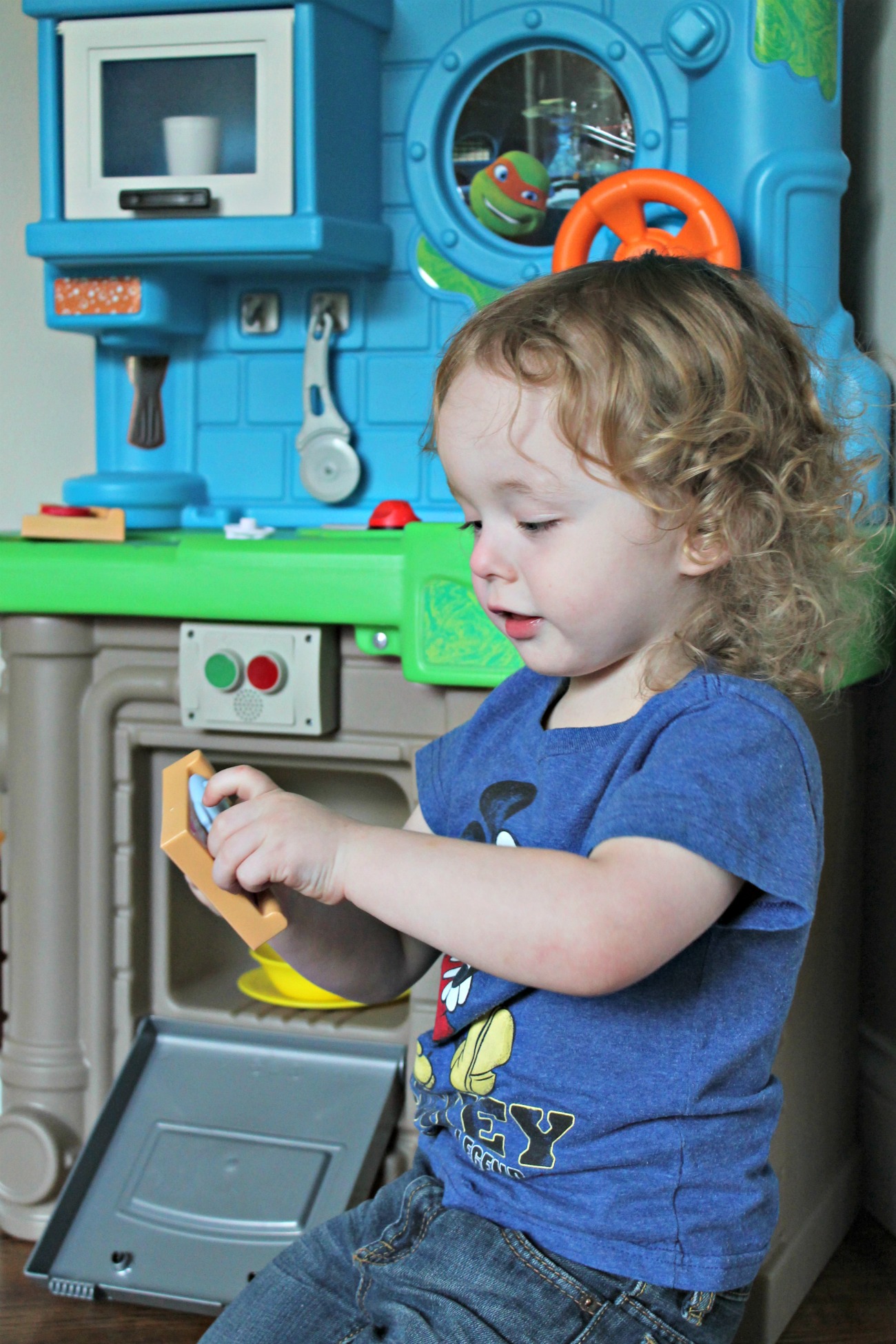 Hello, friends!
Levi and I are SO excited about today's post! Why? Because we get to show you this incredible Teenage Mutant Ninja Turtles™ Pizza Kitchen from Step2! We received this about a week ago and since then, it's been our favorite thing to play with! Both boys are just over the moon, so let's take a peek!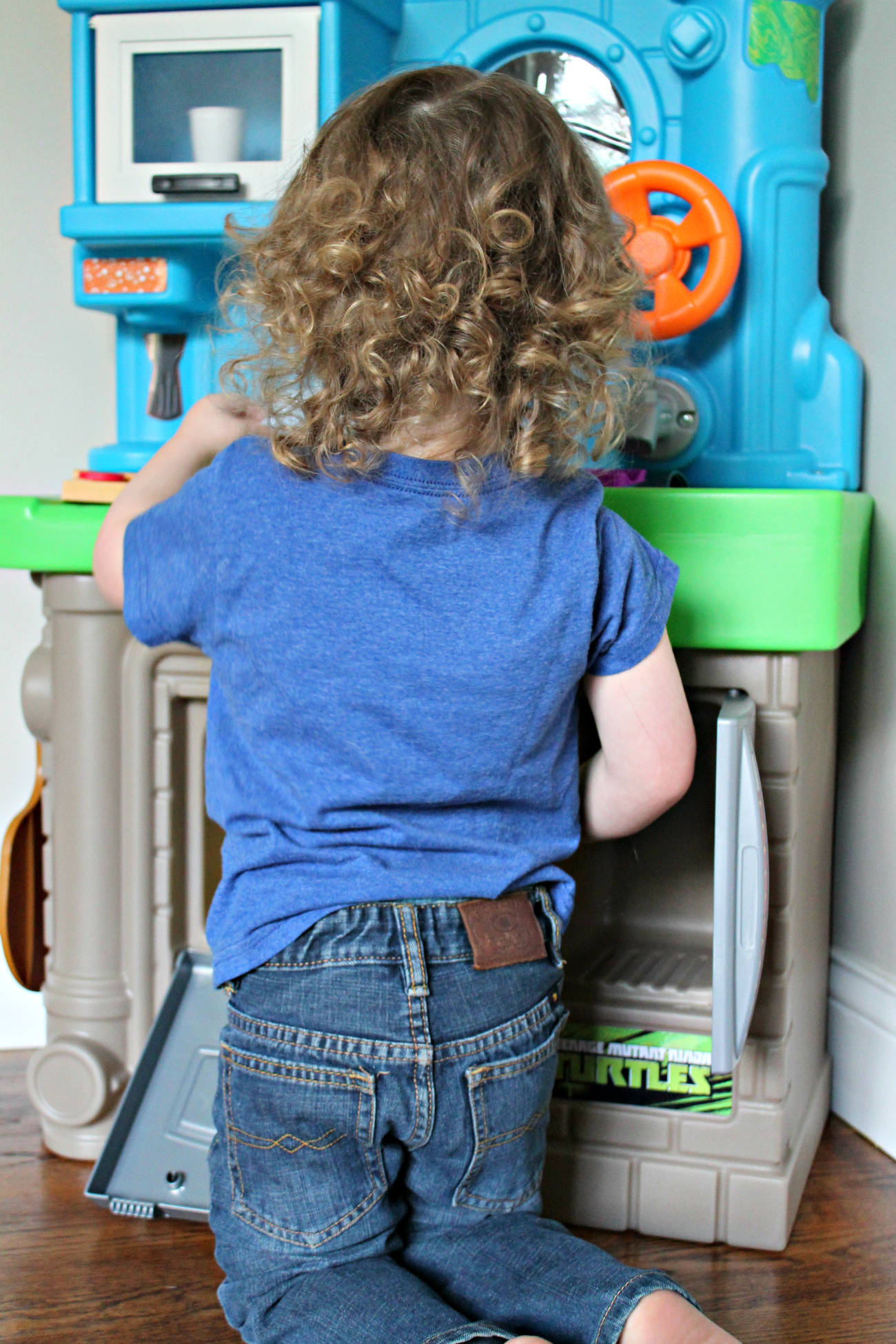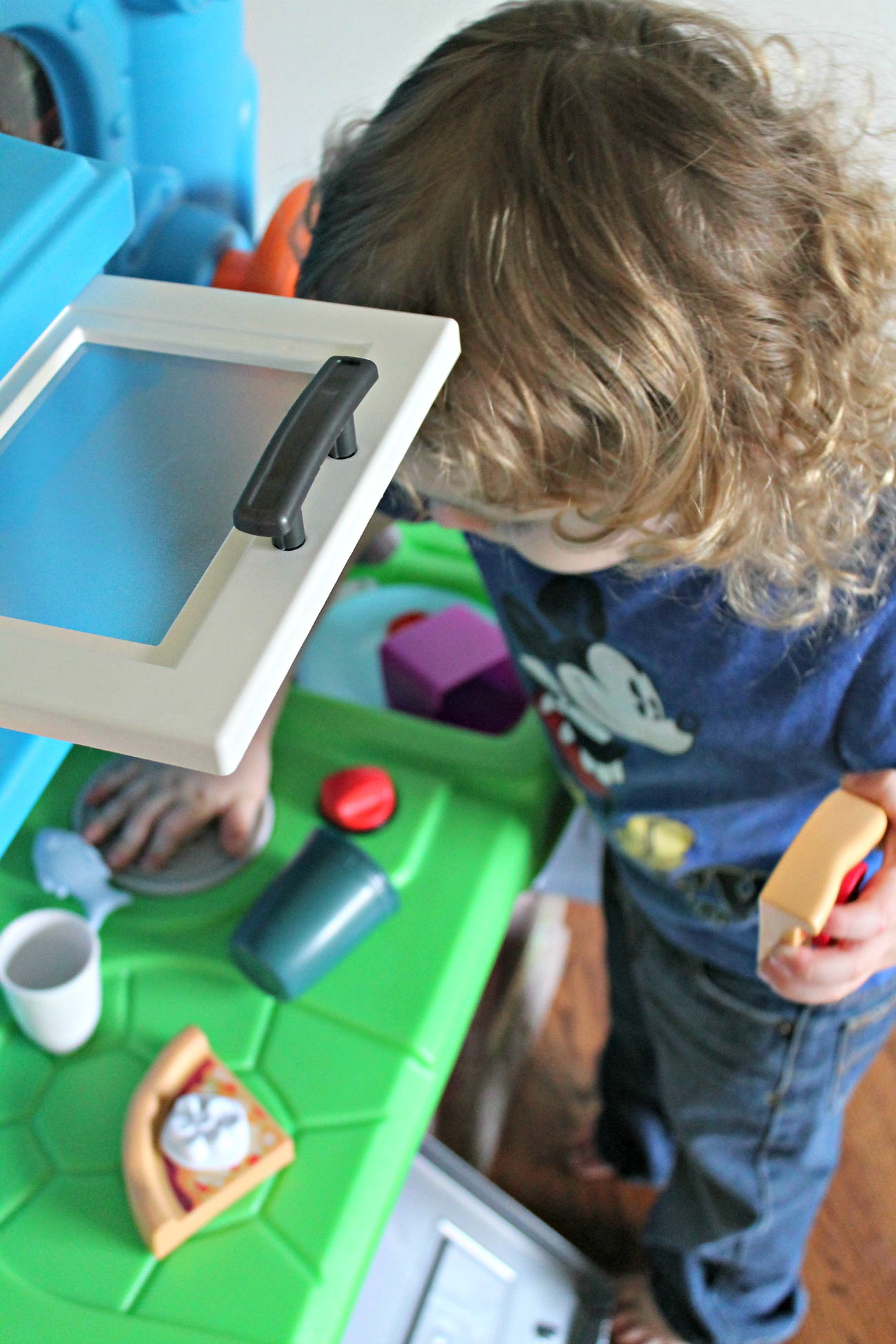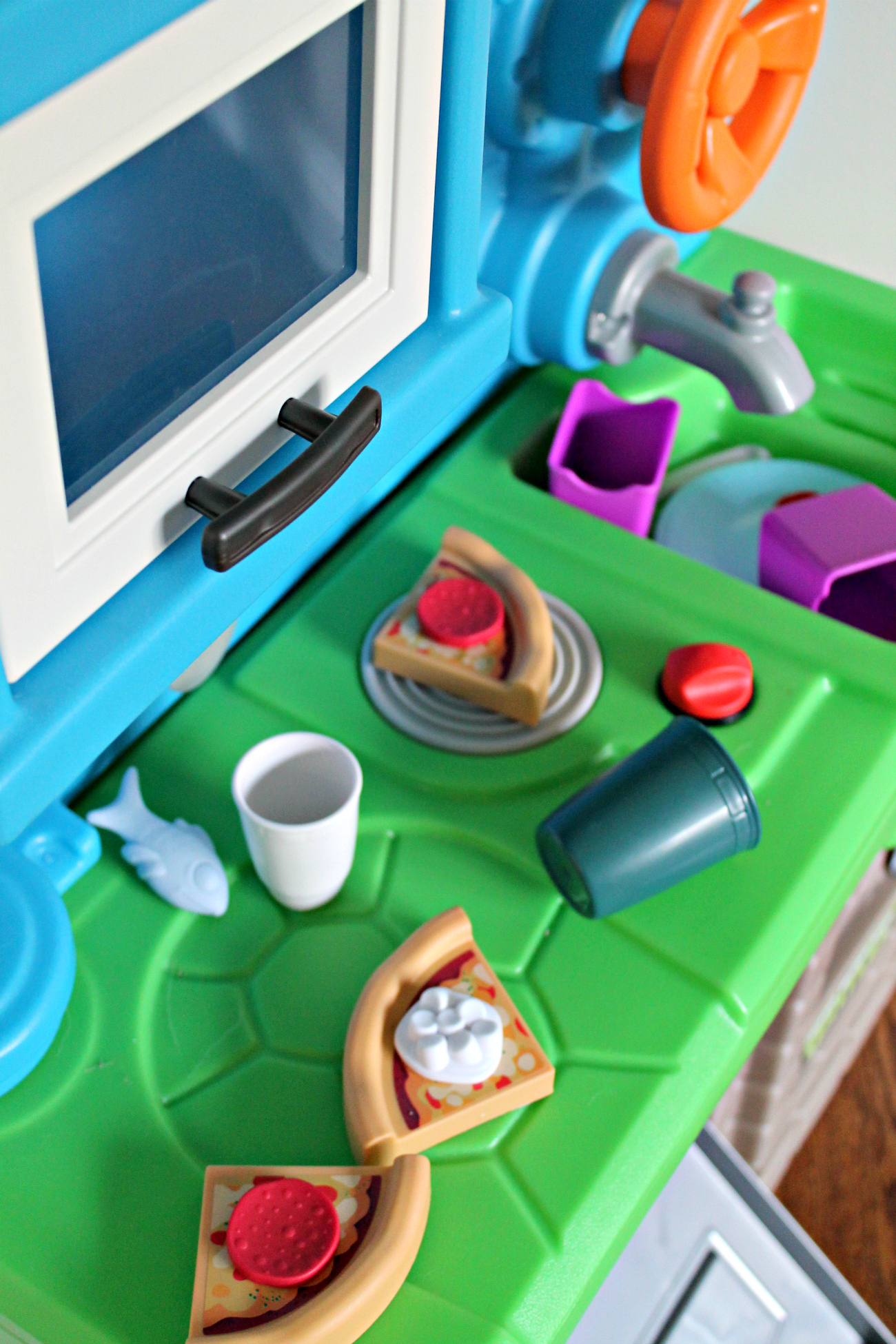 This kitchen is so colorful and fun, it's the perfect addition to our playroom. I assembled this on my own and it took about 20-30 minutes. The instructions were very simple, and putting it together was a piece of cake, or pizza rather. 😉
Fun Features:
The pizza kitchen has an electronic stove top burner with lights and makes realistic cooking sounds!
There are lots of colorful Teenage Mutant Ninja Turtles™ elements included so your kiddos will feel like they're cooking alongside their favorite characters!
The style and design reflect that of of Teenage Mutant Ninja Turtles™ style!
The kitchen comes with everything your kids will need to create their very own pizza with the three different topping options.
There is an adorable little sink where your kids can "wash" their dishes!
There are several storage areas incorporated, so your kids will have space for all of their plates, pizza accessories, etc.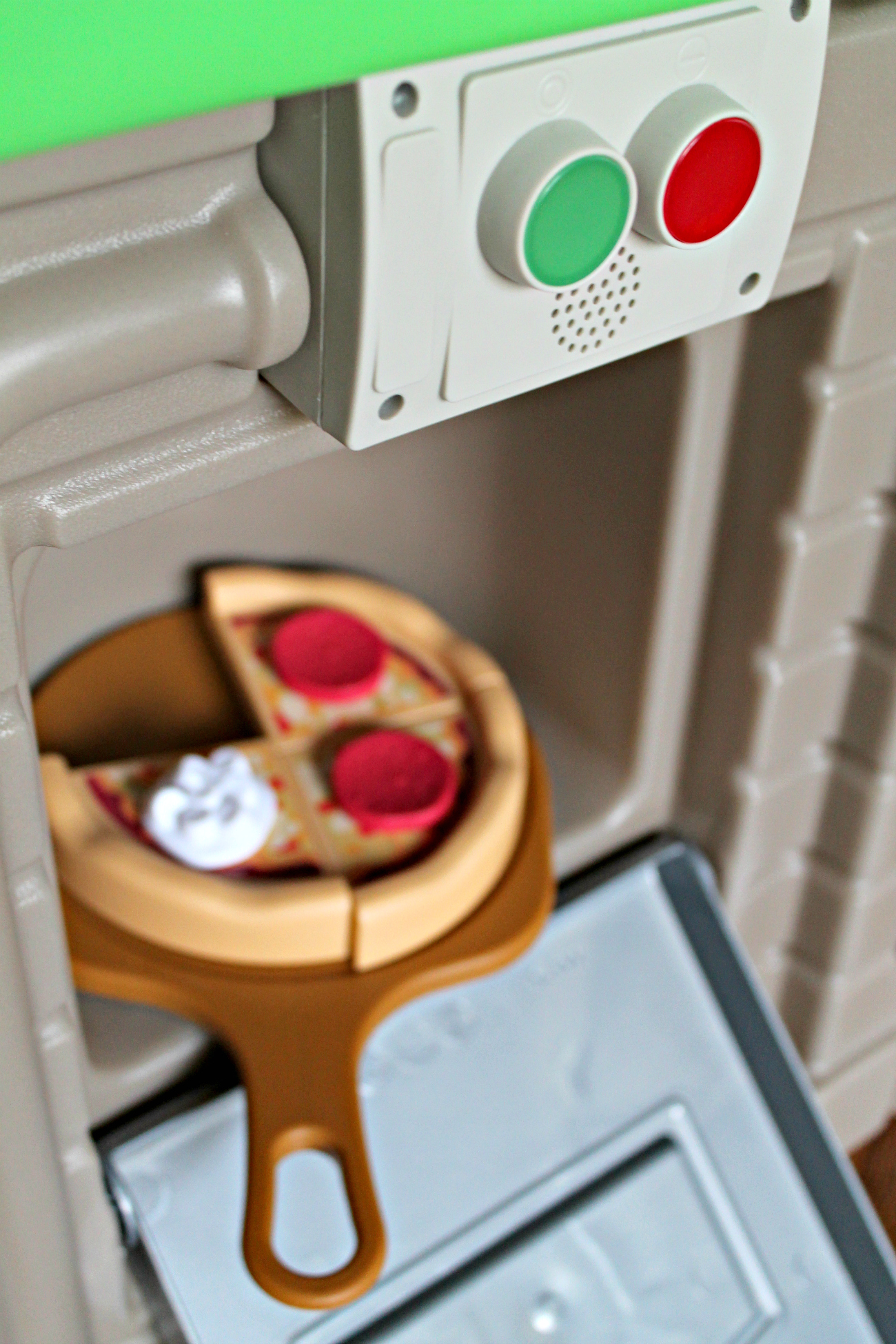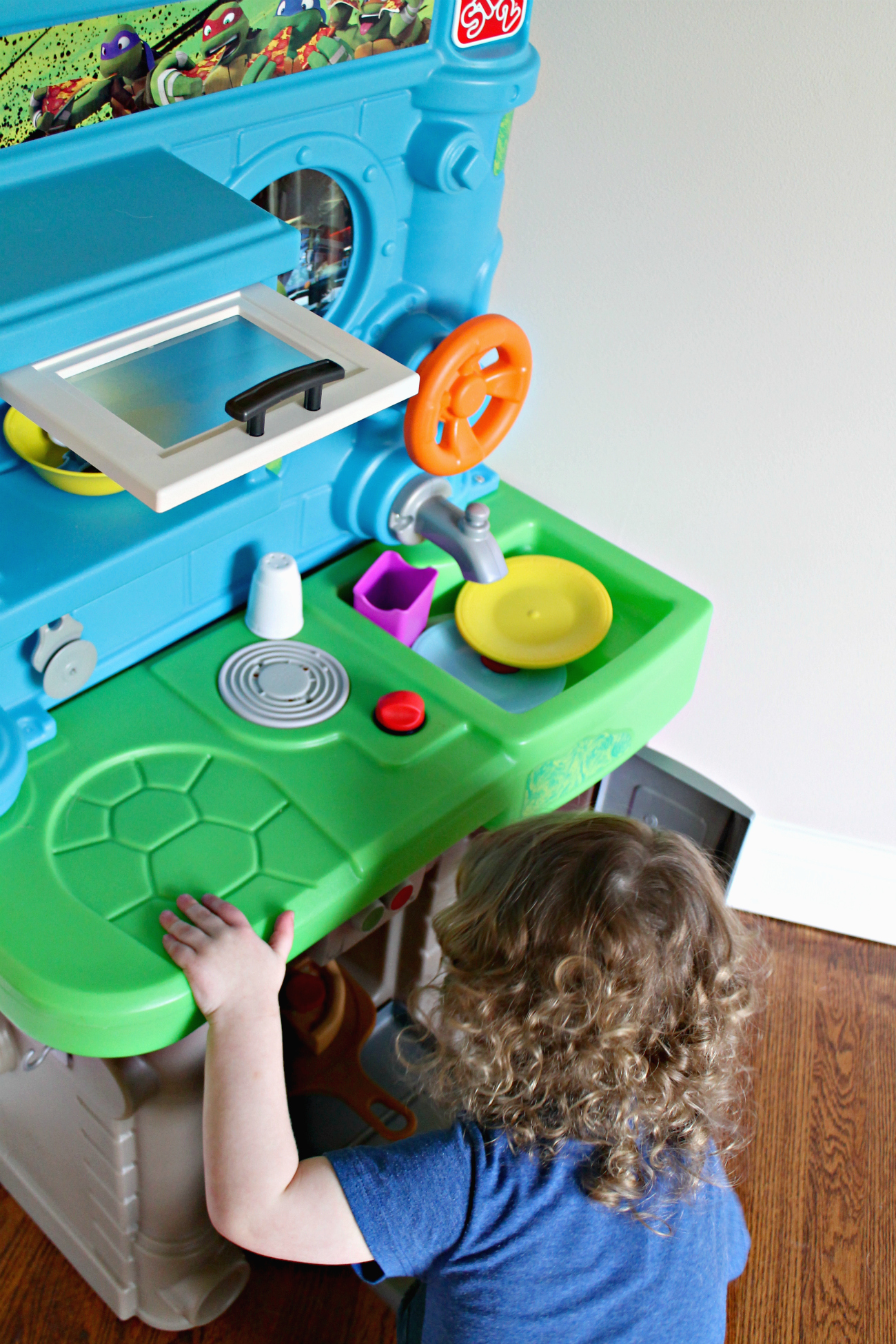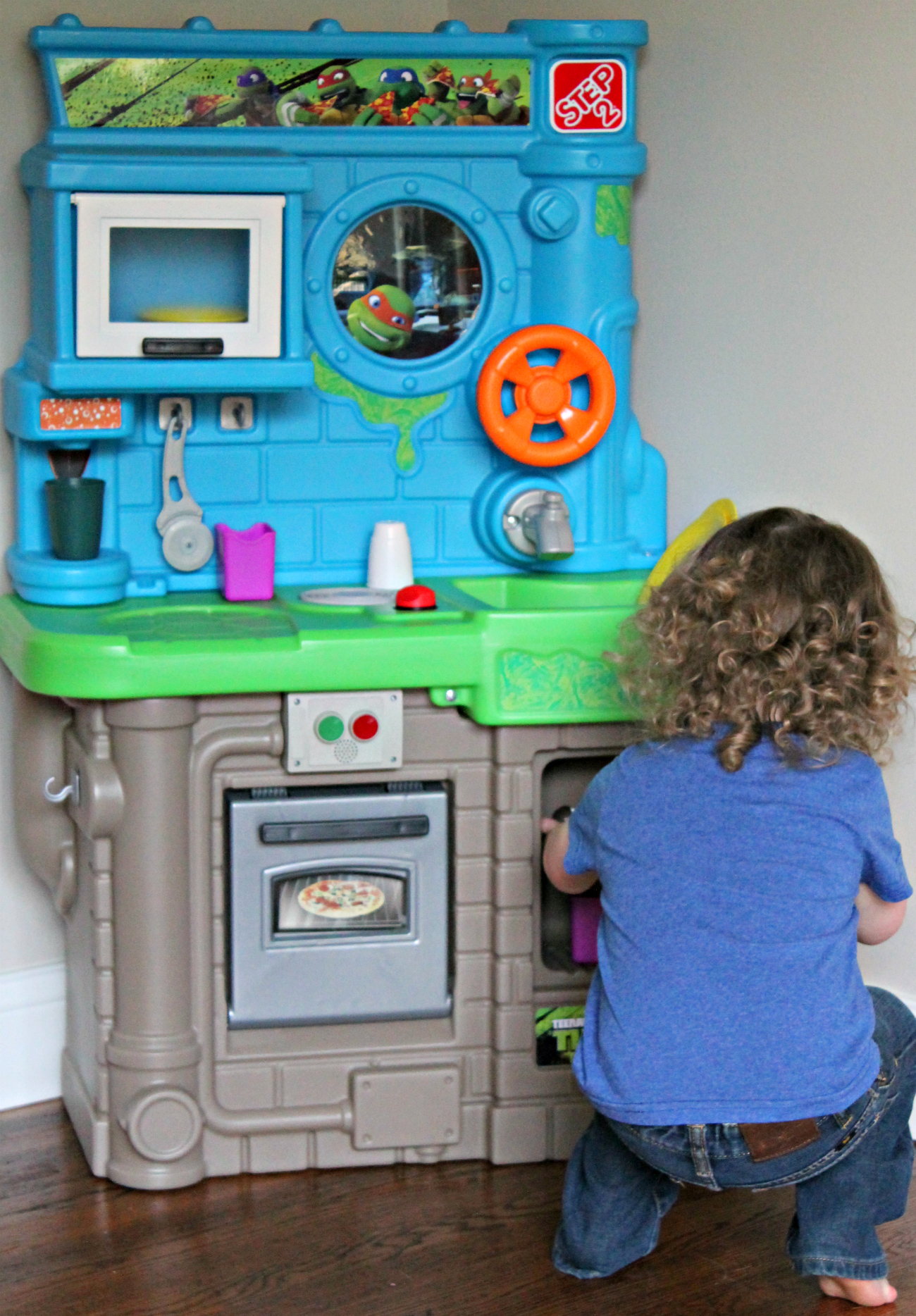 I just know this kitchen is going to continue to be used A LOT. Both boys are drawn to it's bright colors and fun features. If you have a little one who loves pretend cooking, and the Teenage Mutant Ninja Turtles™, this is a must-have! Be sure to check it out over on the Step2 website! There's even a promo code running right now so you can save – this would make such a great holiday gift!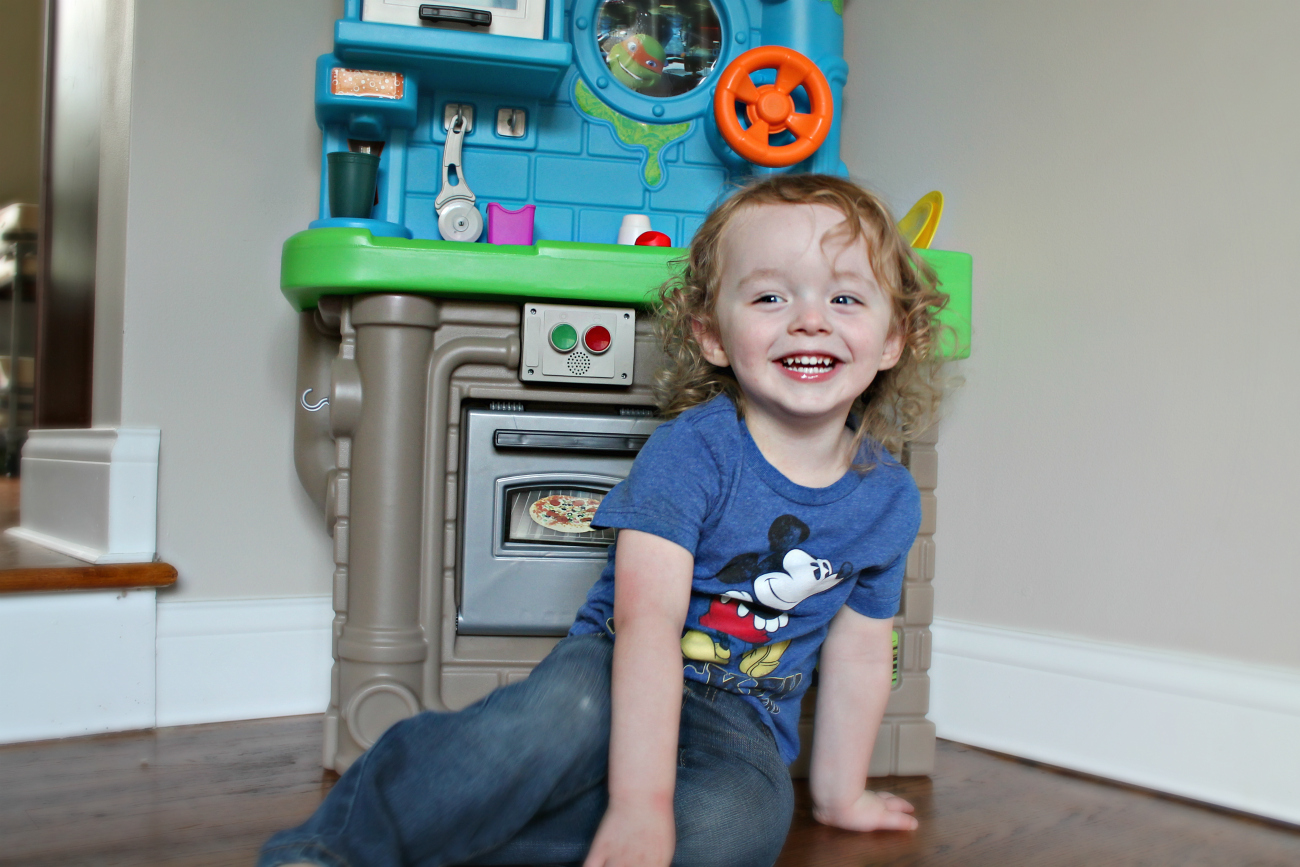 I love getting things for my kids that inspires creativity, and this Teenage Mutant Ninja Turtles™ Pizza Kitchen is exactly that! Now, if you'll excuse me – Levi is making me some pizza.
Would your kids love this kitchen?
Love this post? Pin it for later here: