A huge thanks to our friends at Play Solitaire by MobilityWare and Blog Meets Brand for sponsoring todays post discussing 5 Ways to Bond with Your Spouse.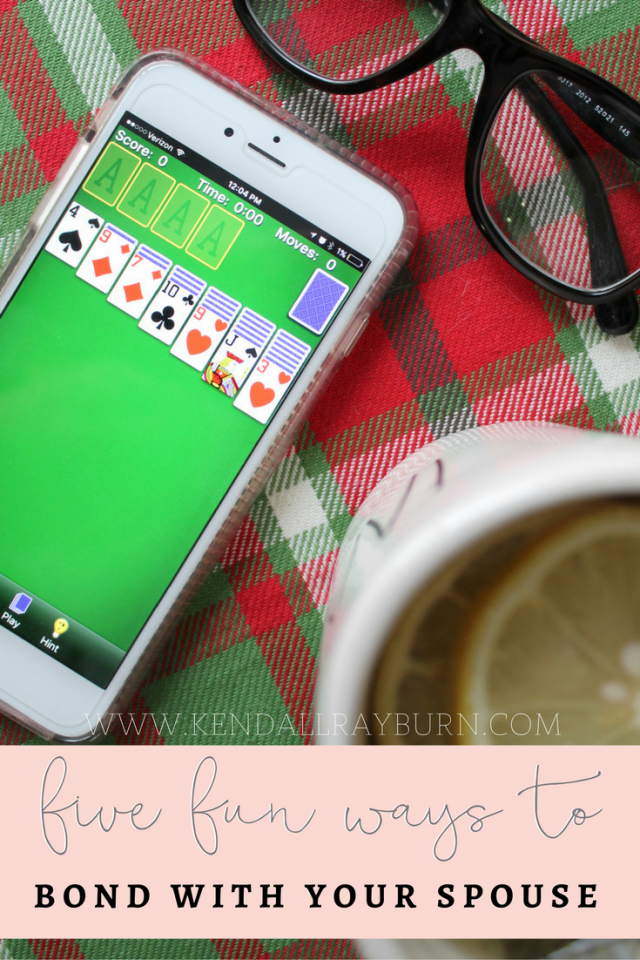 Hello, friends!
Hope you're having a great day! Today I wanted to share 5 Ways to Bond with Your Spouse! A fun fact you might not know, is that I LOVE playing Solitaire. I remember when my husband and I first got together, his obsession for the game slowly passed on to me and I became just as obsessed as he is.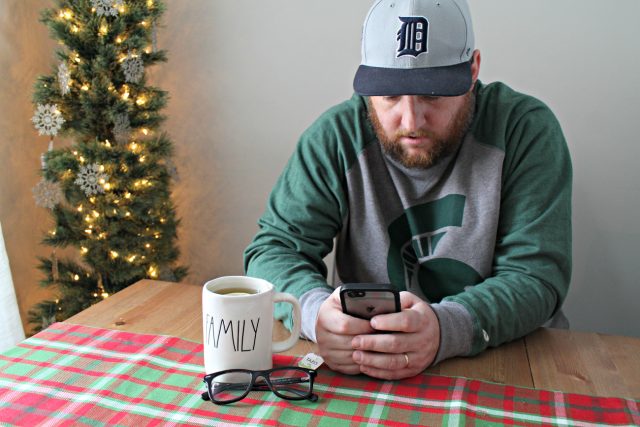 1 | Play Solitaire by MobilityWare
Solitaire by MobilityWare is the ORIGINAL maker of Solitaire with Daily Challenges. The game is constantly being updated to include new, fun features. If you used to play Windows Solitaire like we did, you're going to LOVE this app. It's the classic computer game on-the-go! You can even play daily challenges on the Apple Watch!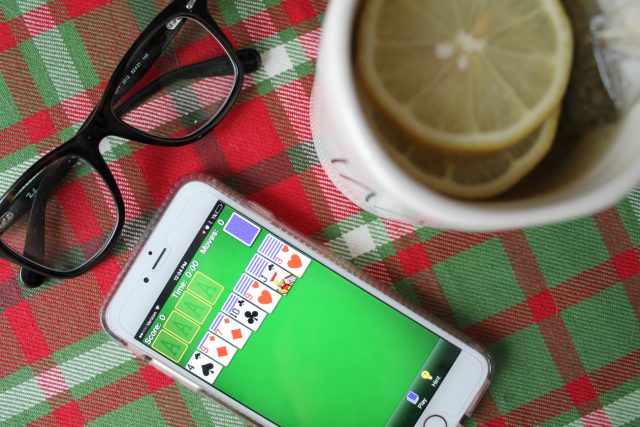 And now there are even more themes! You can even get Solitaire iMessage Stickers for your text messages!
Tip: To send a sticker, open your Messages app. Tap the Apps button (which looks like the App Store icon), then select the Solitaire icon to view and pick from the sticker pack.
Play by yourself or challenge other players in real-time. My husband and I love this feature because it means you can compete against each other (which we kind of enjoy). We're both super-competitive, especially when it comes to gaming. If you want to read more about the game, check out the full description here!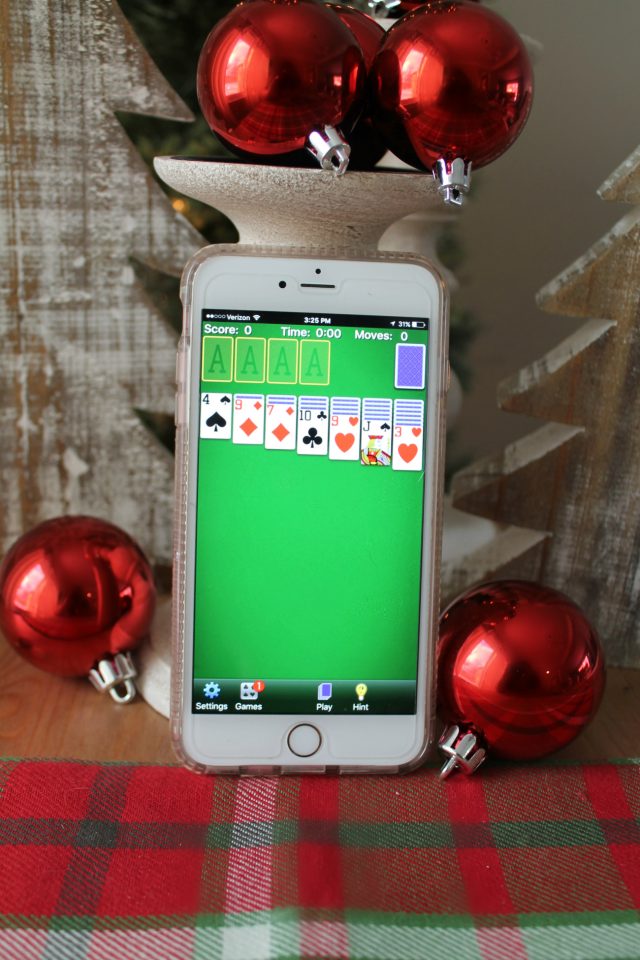 2 | Do Small Things
A great way to show your spouse you care is to do small things for each other. Even if it's something as simple as cleaning up the living room before I get off work, or making a yummy dinner, each time my husband does these things it really makes me feel good. I love having a clean living room to relax in after work is over. I also try to pay it forward by doing small things for him like renting his favorite movie, picking him up a cozy pair of slippers, etc.
3 | Schedule Date Nights
Date nights are crucial. My husband and I aren't able to get out for date nights as often as we'd like, so we plan them at home! Once a week we have a date night in – it's usually just eating a nice meal and then watching a movie, but sometimes we play board games, cards, and of course, Solitaire.
4 | Laugh
My husband is one of the funniest people I know, besides myself, obviously. Laughing together is my favorite thing to do – and playing games together is a way that we encourage this. We also love watching comedy-based shows and movies, it's a great way to relax! We also goof off a lot, to others we probably seem crazy, but I love myself a hubby who can make me laugh 🙂
5 | Talk About What You're Thankful For
My husband and I are always talking about the things we're grateful for, because sometimes our day-to-day lives can be a little stressful. I've been working on keeping out unnecessary negativity – because you can't control a lot of the things that happen in life, but taking those things in stride is what is getting us through. We have so many things we've built as a couple to be thankful for, and I love it that we can remind each other of those things.
What is YOUR all-time favorite game?
Love this post? Pin it for later here: