Keep scrolling for some Delicious EggNog Recipes!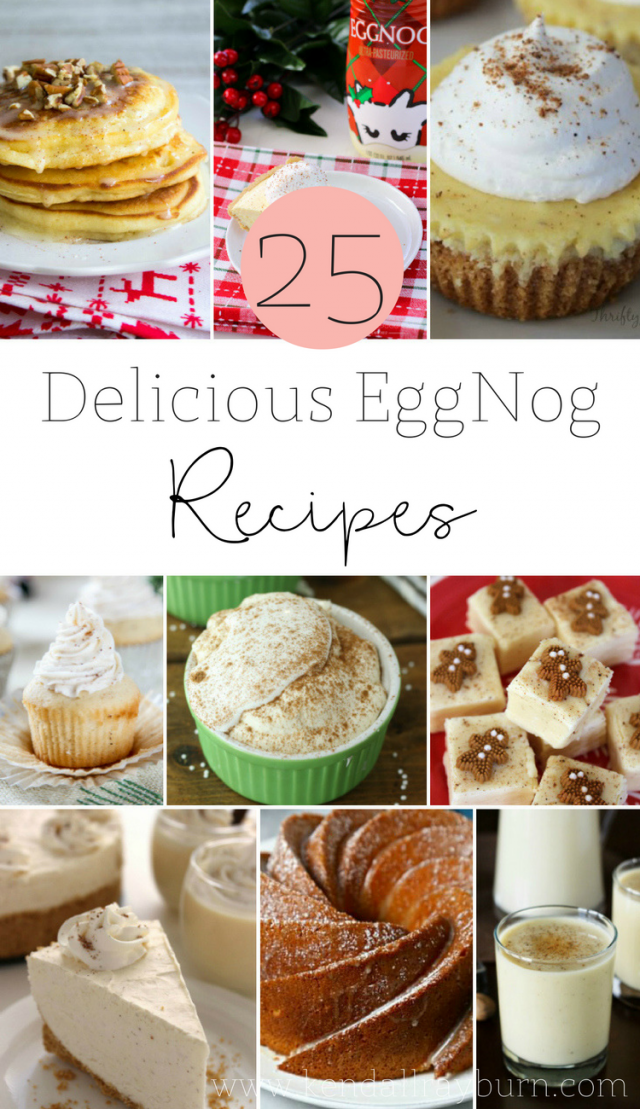 Hello, friends!
Hope you're having a great day so far! One of my favorite beverages around the holiday season is EggNog, it's just so creamy, sweet, spiced, and delicious. I wanted to put together a fun list o recipes to try for fellow EggNog lovers like myself. Take a peek at the list below and choose a few new recipes to try this season!
Delicious EggNog Recipes
Do YOU love EggNog?
Which of the recipes above are YOU excited to try?
Love this post? Pin it for later here: