The Kendall Rayburn Blog is a participant in the Amazon Services LLC Associates Program, an affiliate advertising program designed to provide a means for sites to earn advertising fees by advertising and linking to Amazon.com.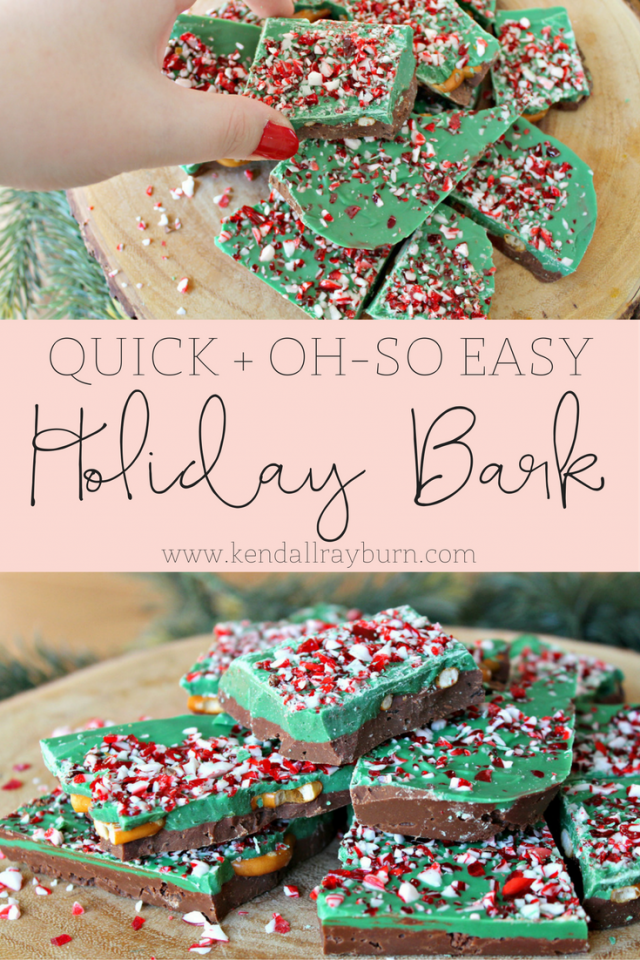 Hello, friends!
Hope you're having an awesome day! One of my favorite things to do with my kids is bake and create yummy treats. Both boys love cooking with me in the kitchen, especially Wyatt. So I had the idea to get the supplies to make a fun Holiday Bark! I thought it'd be something simple and quick we could do together, and it's gluten-free, so he can actually enjoy it with me! Ready to see how we made it?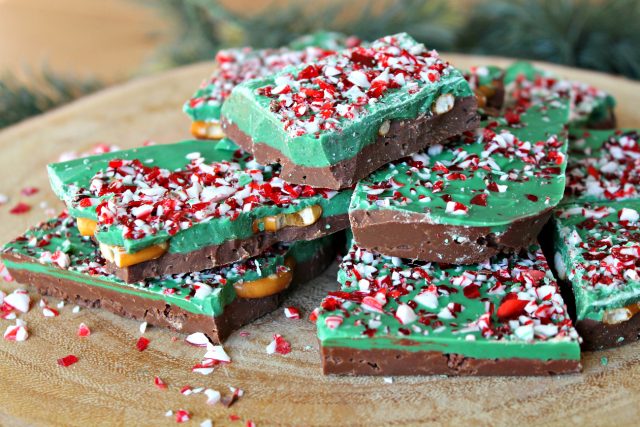 You'll Need:
Steps:
Using your microwave, add 5 cups of chocolate chips to a microwave safe bowl. Heat for 30 seconds at a time, stirring in between, until the chocolate is fully melted.
Once melted, begin to pour and spread onto your baking sheet, set aside.
Grab your bag of gluten-free pretzels and begin placing them right on top of the chocolate layer, we laid them out in rows so every bit of the chocolate was covered.
Follow steps 1+2 to melt your green candy melts.
Pour your melted green candies over the pretzels, taking special care to ensure all of the chocolate and pretzels are completely covered. Use a knife or spoon to spread it out evenly.
Top with your peppermint crush sprinkles, and place in the freezer for 3 hours or overnight.
When the chocolate has hardened, simply take the cookie sheet out of the freezer, break into pieces, and enjoy!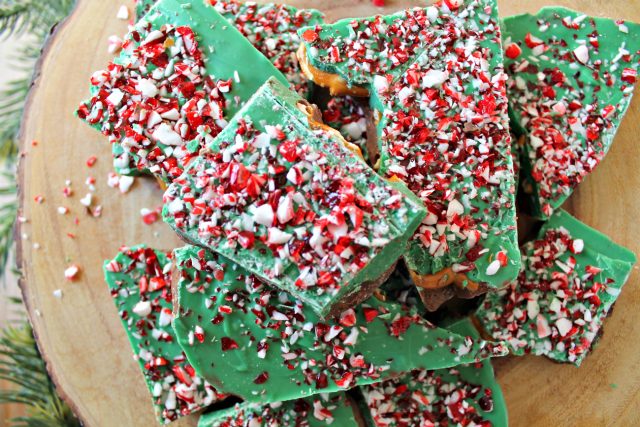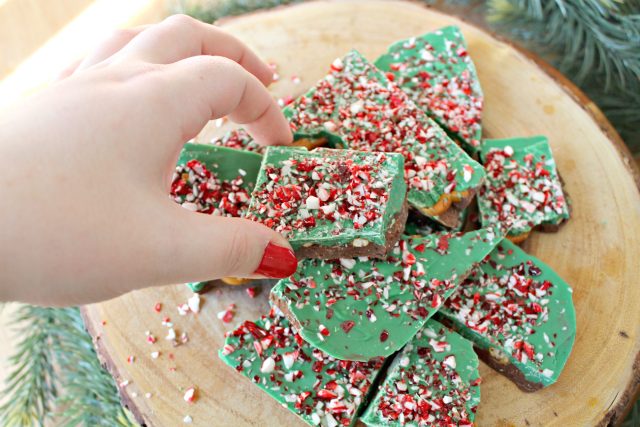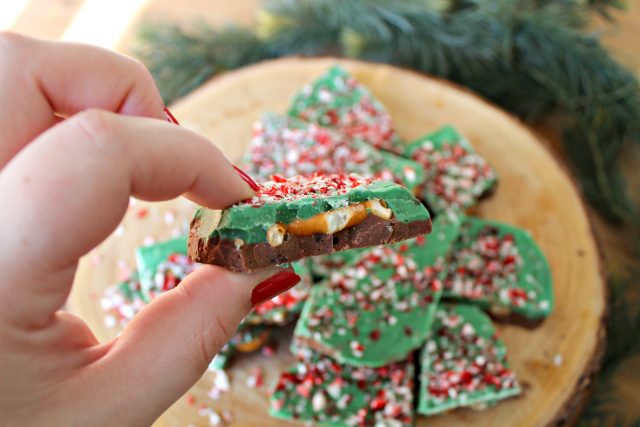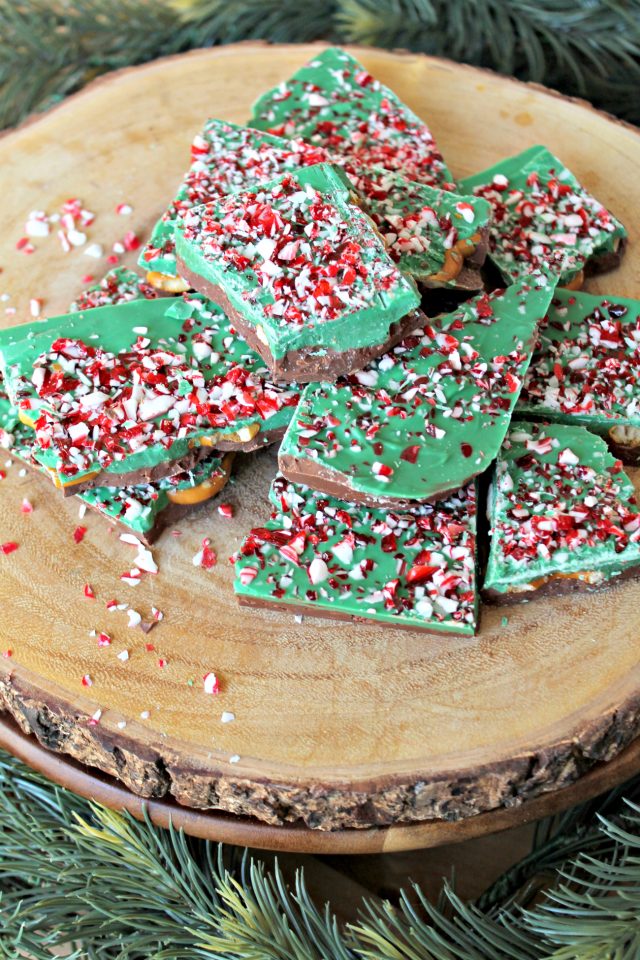 It is seriously oh-so yummy and was so much fun to make with Wyatt! These are perfect to serve at holiday parties, or for holiday gifting! And they're so delicious! This was our first attempt at chocolate bark and it came out beautifully, don't you think? We're already dreaming up even MORE recipes with it!
Have YOU ever made holiday bark?
What are your favorite recipes?
Love this post? Pin it for later here: