Compensation was provided by General Mills.  The opinions expressed herein are those of the author and are not indicative of the opinions of General Mills.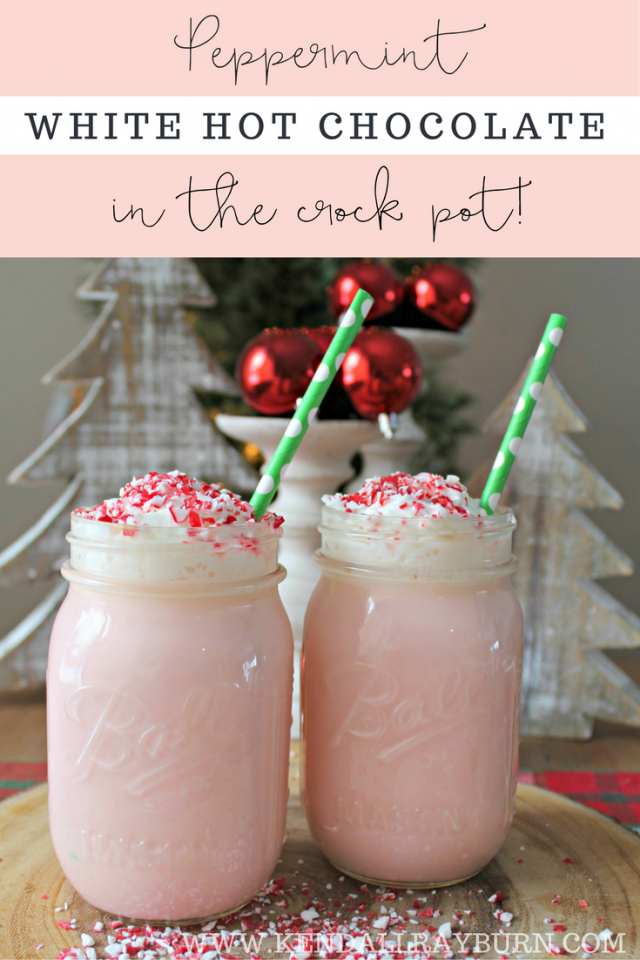 Hello, friends!
I am so excited to share today's post with you because I get to share some of our holiday traditions with you! My favorite Christmas tradition is going each year to pick out a fresh cut tree, and then bring it home to decorate with the family.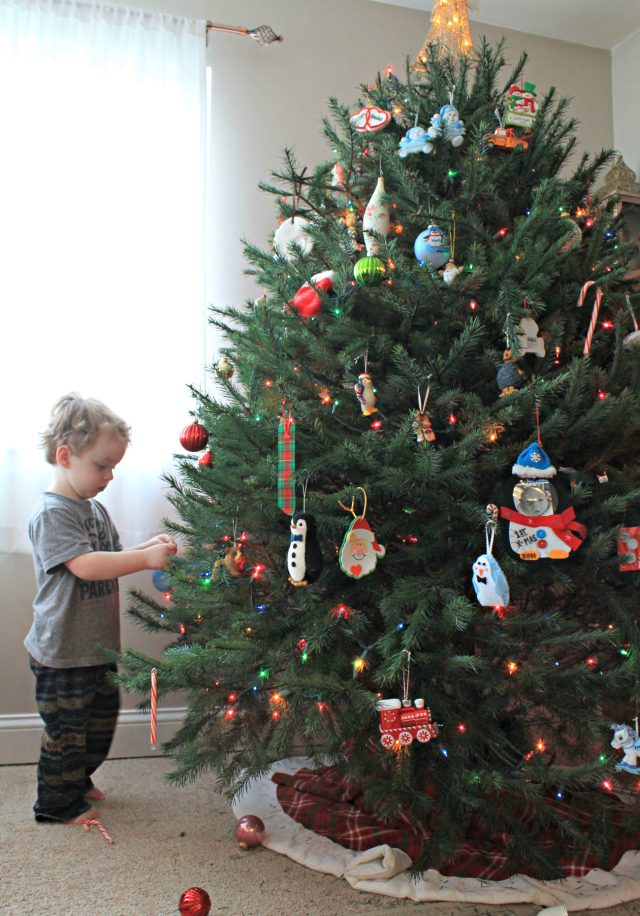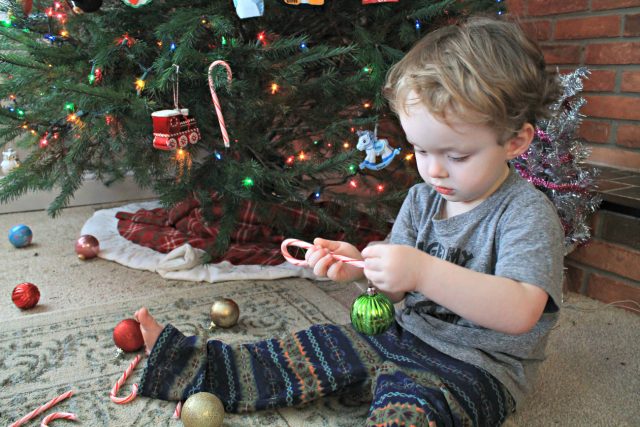 This year, Levi was really into it – and Wyatt hung two or three ornaments and then sat back and watched us finish the rest. This is my favorite tradition because we make a whole day of it. We decorate our tree, make homemade hot chocolate, and then when it's all done we snuggle up with our warm cups of hot chocolate and enjoy a Christmas movie together.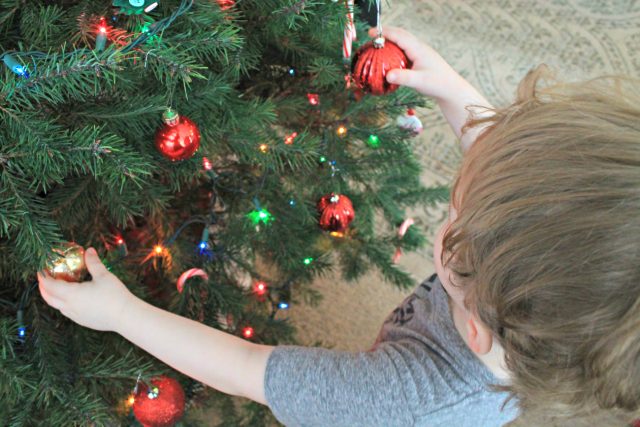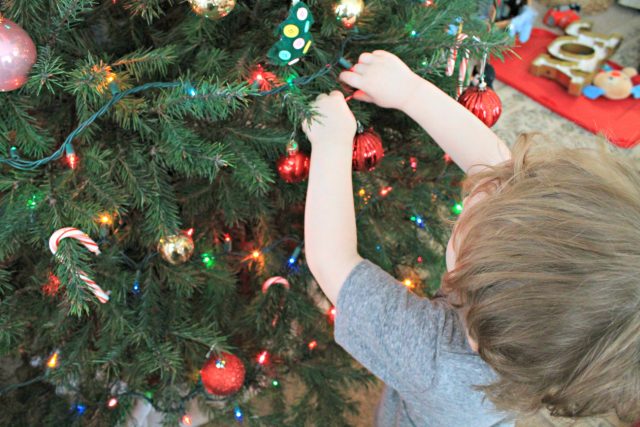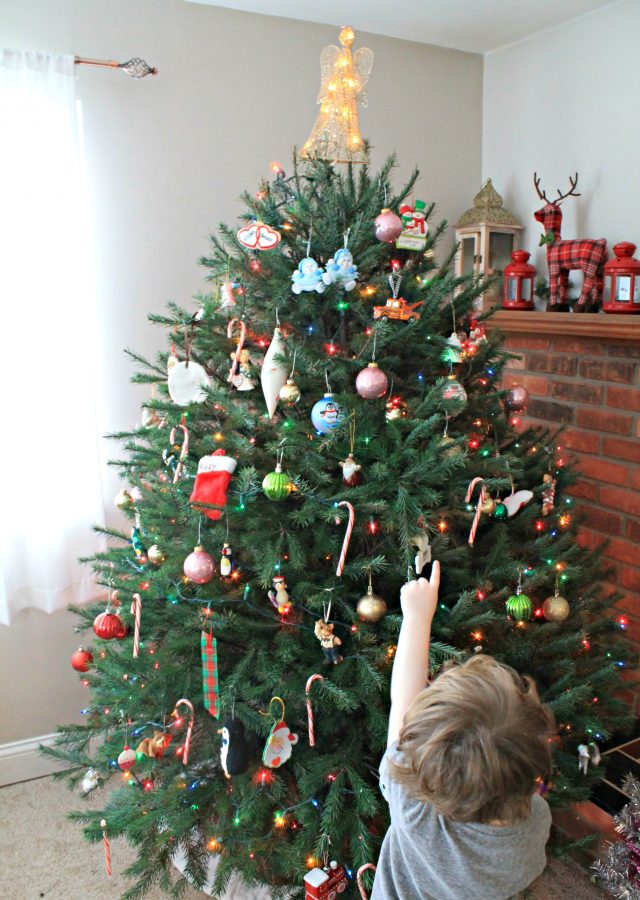 The holidays for us are all about celebrating together, and my kids really inspire me to keep our traditions each year. I want them to grow up remembering these memories, and cherishing them.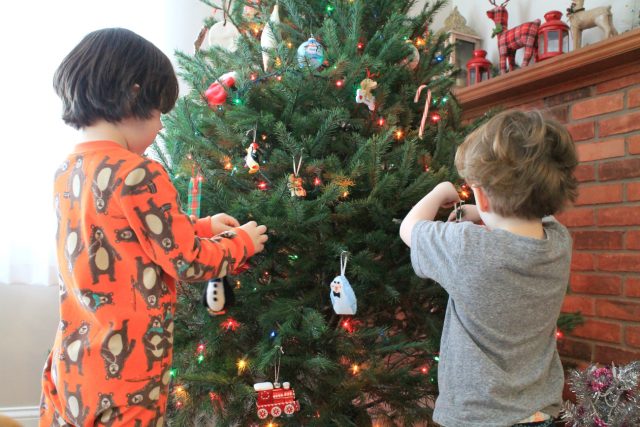 For 150 years, General Mills and its family of brands, including Pillsbury, Betty Crocker and Chex, have helped to touch people's lives by making food people love, and inspiring holiday traditions like ours. And this year, they want to celebrate the people that make the holiday season so special, by encouraging fans to share their holiday stories and photos of them celebrating their tradition keepers using the #HolidayTraditions hashtag on Twitter, Instagram, or on the #HolidayTraditions website.
Like I mentioned before, one of my favorite parts of decorating our tree is drinking the homemade hot chocolate afterwards. I've been really into making hot chocolate this year, and I wanted to share the recipe for a delicious Peppermint White Hot Chocolate that you can make in your crock pot! Easy, right? This recipe is perfect to start at home before you go out to get your tree, it takes two hours to cook on low – plenty of time to get your tree, bring it home, and begin to decorate!
Peppermint White Hot Chocolate Recipe
Crock Pot White Peppermint Hot Chocolate
Ingredients
1 1/2 cups heavy whipping cream
1 (14oz) can sweetened condensed milk
6 cups milk
1 1/2 teaspoons vanilla
3 1/2 cups of white chocolate chips
1/2 cup of crushed candy canes
Instructions
Add all ingredients into the crockpot, mix well
Set to low
Set timer for two hours
Top with whipped cream, crushed candy cane pieces, and a fun straw
Enjoy!
https://www.kendallrayburn.com/2016/12/crock-pot-peppermint-white-hot-chocolate/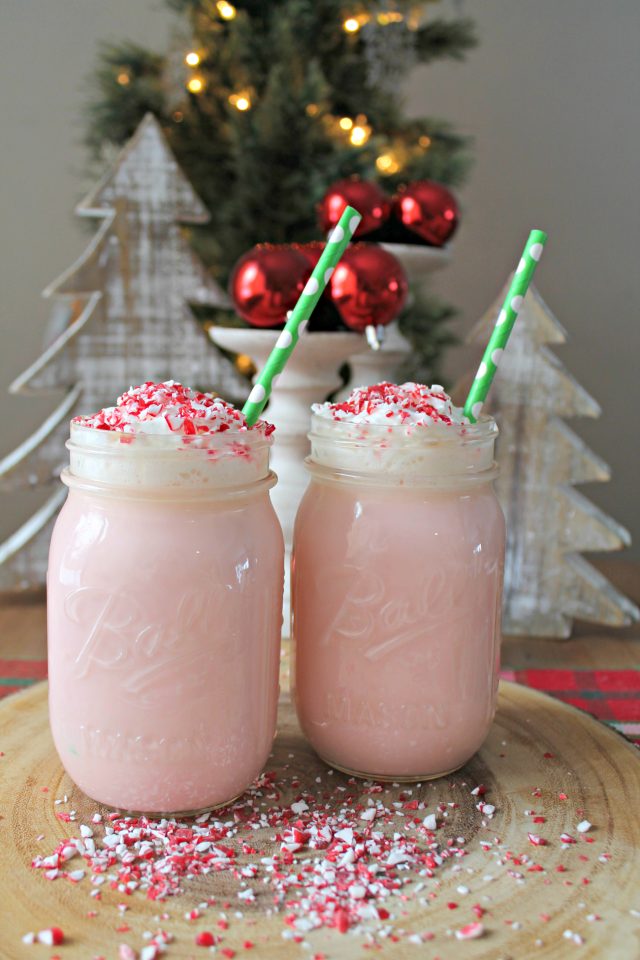 This hot chocolate is so, so delicious – I can't wait for you all to try it! I also really love that it turns out pink because of the coloring from the crushed candy canes, as a mom to two boys, I'll take a little pink sprinkled in whenever I can! 🙂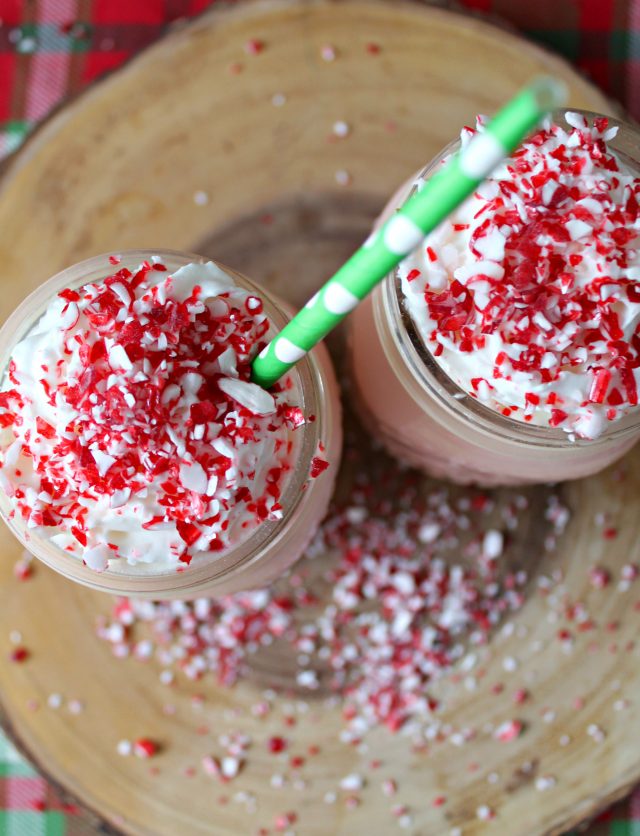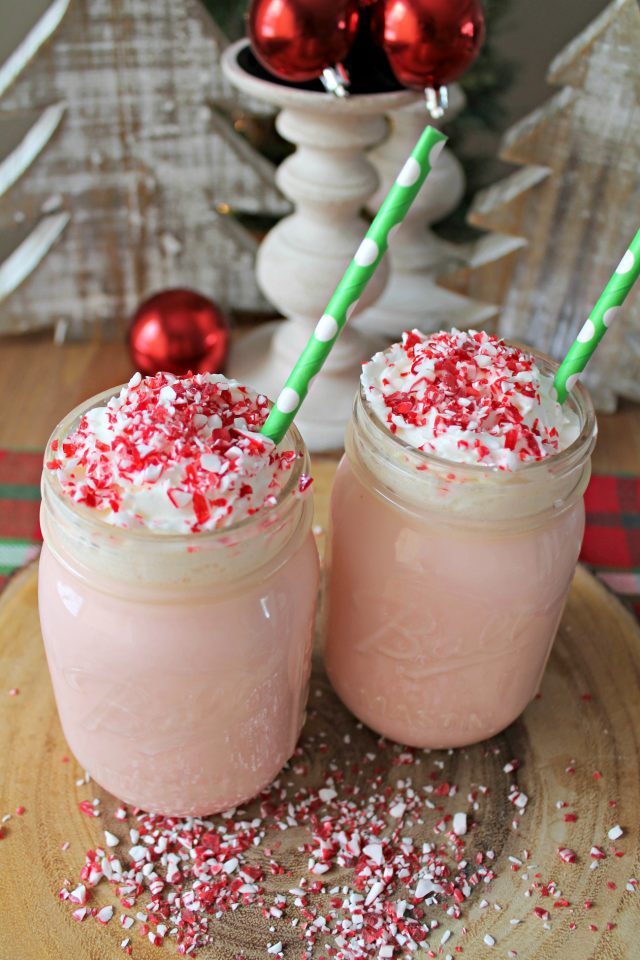 Yum! Now, onto a fun giveaway with the General Mills family of brands! Remember how I mentioned before about how they want to help families share their holiday traditions? Get all of the info and enter to win below!
Cheers!
Who is the keeper of your holiday traditions? Celebrate them this holiday season by sharing the #HolidayTraditions they have helped inspire! Be sure to post a comment below with the link to a photo you've shared on Instagram, Twitter, or the #HolidayTraditions website using the #HolidayTraditions hashtag for a chance to win a Betty Crocker Big Red Cookbook and a $25 Visa gift card! Good Luck!
Love this post? Pin it for later here: