Keep scrolling to see how we made these adorable and Easy Holiday Bark Cupcakes!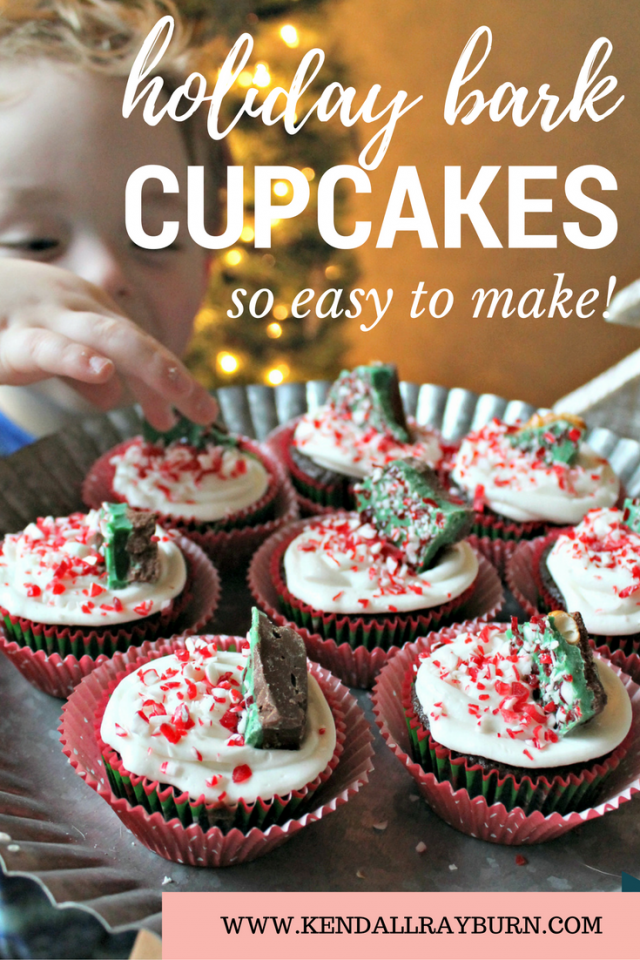 Hello, friends!
Hope you're having a wonderful day so far! Making holiday treats is one of my favorite things about the season, and this year is no different. But making sweet treats doesn't have to be hard work, in fact, it can be fun and REALLY easy!
Don't feel pressure to bake-from-scratch, why not start with by-the-box? Today I'm showing you how to make these delicious (and oh-so easy) Holiday Bark Cupcakes! You can purchase holiday bark at the store to make this even easier, or follow our recipe for Quick and Easy Holiday Bark.
Holiday Bark Cupcakes
Ingredients
Box of Chocolate Cupcake Mix (and ingredients needed to make it)
Festive Cupcake Liners
Vanilla Icing
Plastic Sandwich Bag
Holiday Bark
Peppermint Sprinkles (Or simply crush candy canes in a plastic bag!)
Scizzors
Instructions
Bake Chocolate Cupcakes according to directions on package
Put icing in a plastic sandwich bag, cut the bottom corner off, use to pipe icing
Cover Chocolate cupcake in icing starting from the outside and working your way into the center
Top with a broken piece of holiday bark
Sprinkle with peppermint bits
Add another cupcake liner to dress it up!
Enjoy!
https://www.kendallrayburn.com/2016/11/holiday-bark-cupcakes/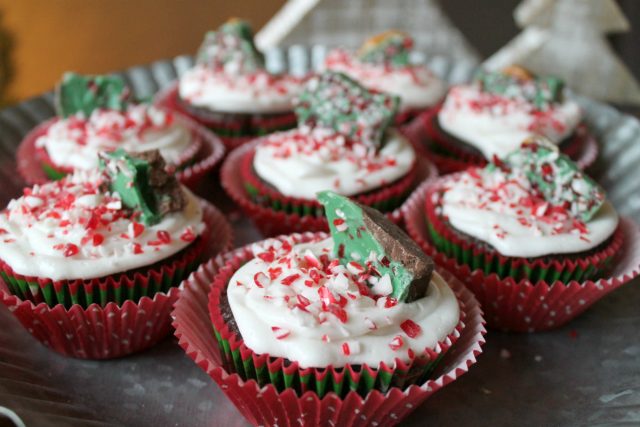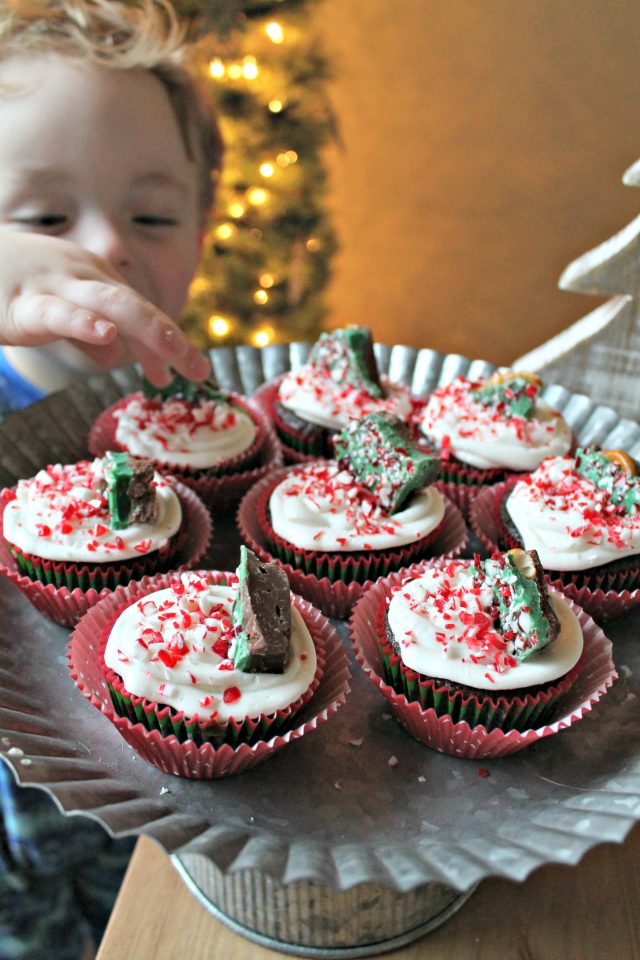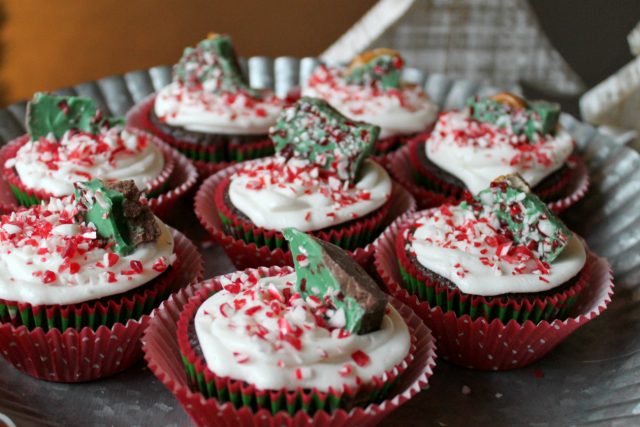 Didn't they turn out cute? These are so simple even the kiddos can help! My boys love putting sprinkles on cupcakes so they were ALL about making these!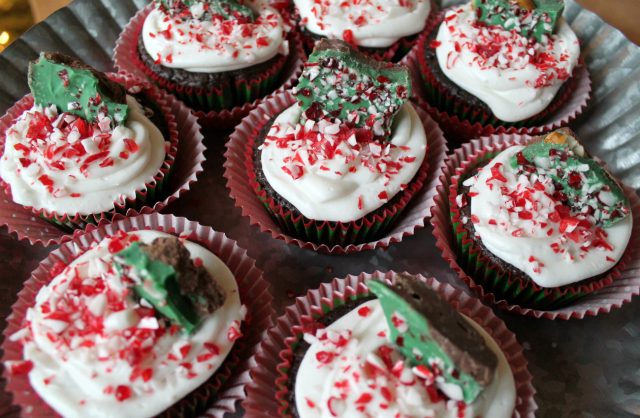 What is YOUR favorite way to dress up from-the-box cupcakes?
Leave your tips in the comments below!
Love this post? Pin it for later here: