The Kendall Rayburn Blog is a participant in the Amazon Services LLC Associates Program, an affiliate advertising program designed to provide a means for sites to earn advertising fees by advertising and linking to Amazon.com. Keep scrolling for our current Farmhouse Favorites on Amazon!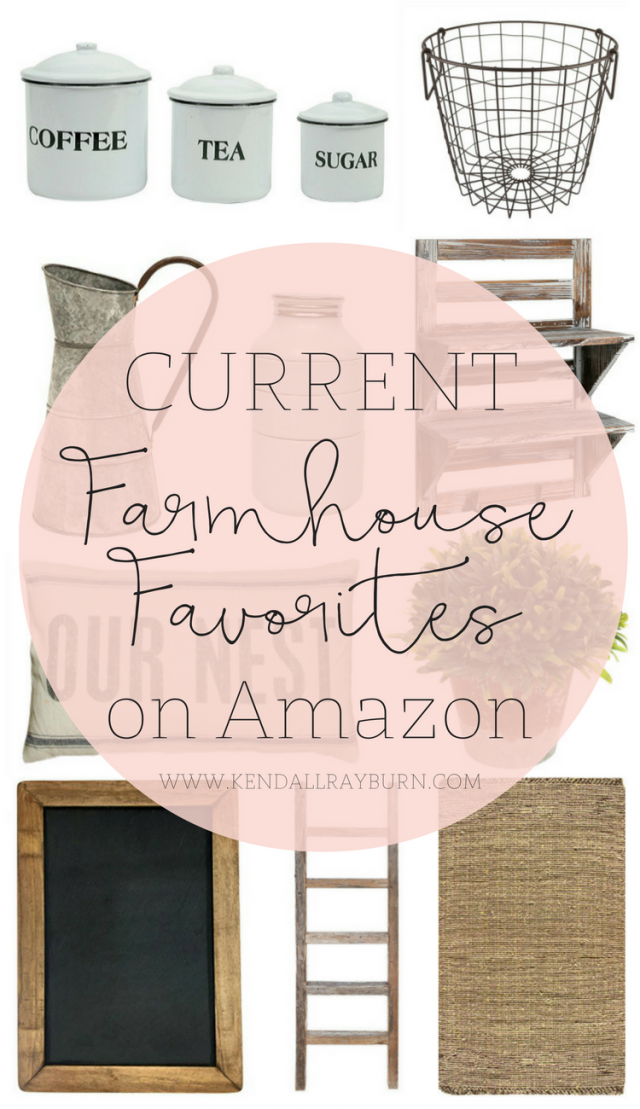 Hello, friends!
Hope you're having a great day so far! Every year after Christmas I get the urge to de-clutter, anyone else get that same nesting vibe? I feel like a New Year means a new start, and I'm so excited for a new start for 2017. Something I want to work on is pairing down on decor, and creating a more simple look for our home. Less clutter means easier cleaning, right?
Here are some of my farmhouse favorites on Amazon right now. We just ordered this Chunky Loop Jute Beige Area Rug for our living room (it's on the list below) and I cannot wait until it gets here. I really feel like it will pull together the dining room and make it look a little more cohesive. My friend Lauren has the same one and it's gorgeous in her space!
Side Note: If you don't have Amazon Prime and want to try it out free, you can click this link to get a 30 day free trial! [Try Amazon Prime 30-Day Free Trial
]
Farmhouse Favorites on Amazon:
Do YOU love the Farmhouse look?
Love this post? Pin it for later here: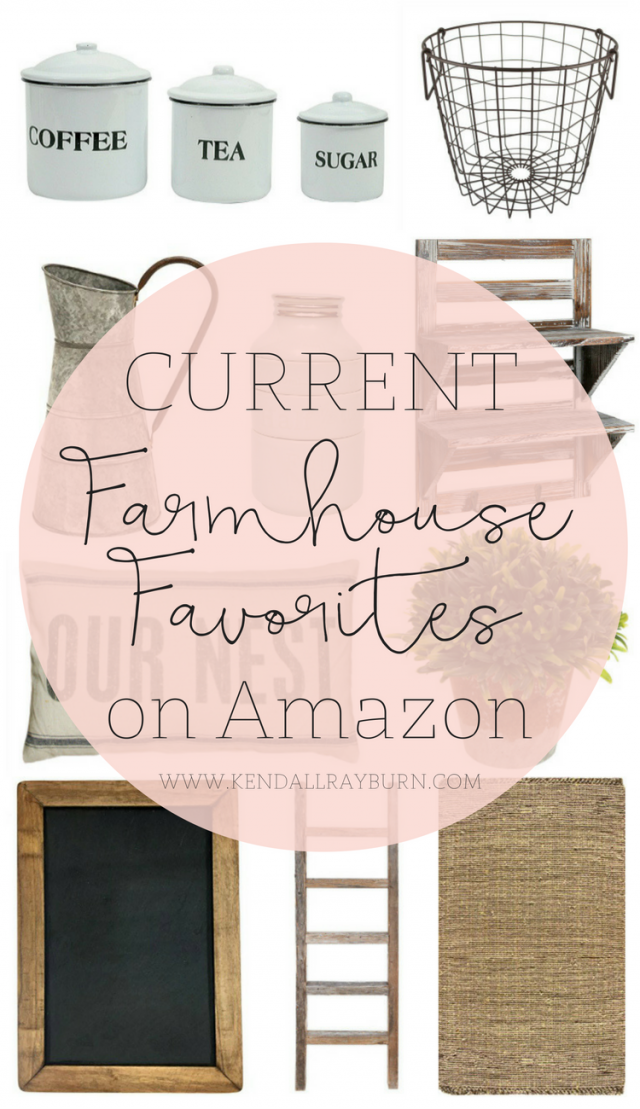 More Favorites: