Cozy up with a few Farmhouse Pillows, from Amazon! The following post contains affiliate links, purchasing through them helps to support this blog, thank you!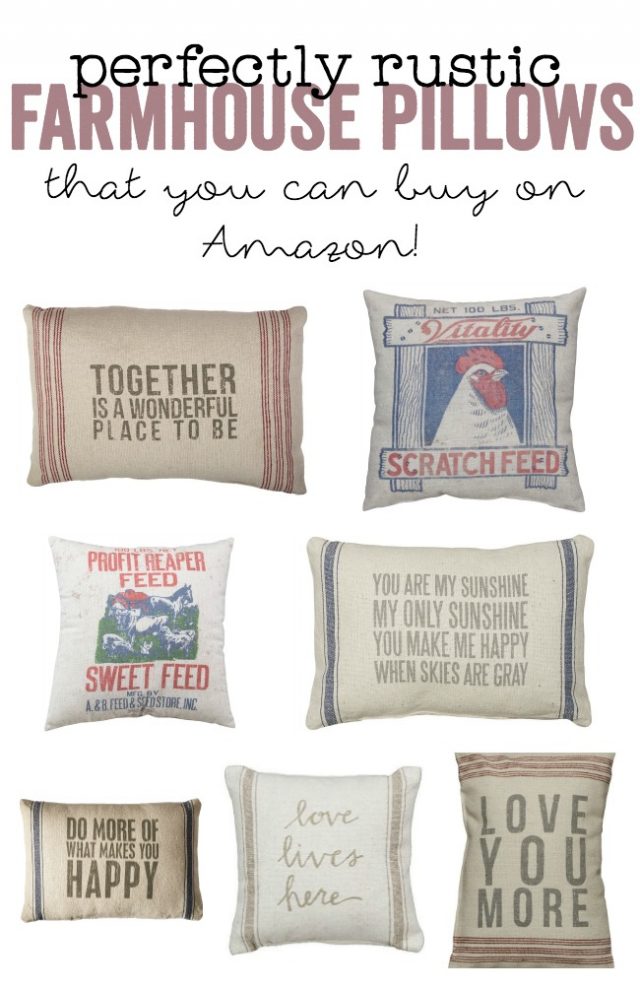 Hello, friends!
As I've noted previously, I'm a little obsessed with the farmhouse look. So obsessed that I created a separate IG page that combines my two loves, shiplap and coffee – ShiplapandCoffee. I was searching Amazon the other day for a cute throw pillow to add to our living room and came across a TON of adorable options on Amazon! Who doesn't love that Prime shipping, am I right?
So, if you're looking for a cute farmhouse style pillow to add to your space, be sure to check out the list below for my top 10 options!
Side Note: If you don't have Amazon Prime and want to try it out free, you can click this link to get a 30 day free trial! [Try Amazon Prime 30-Day Free Trial
]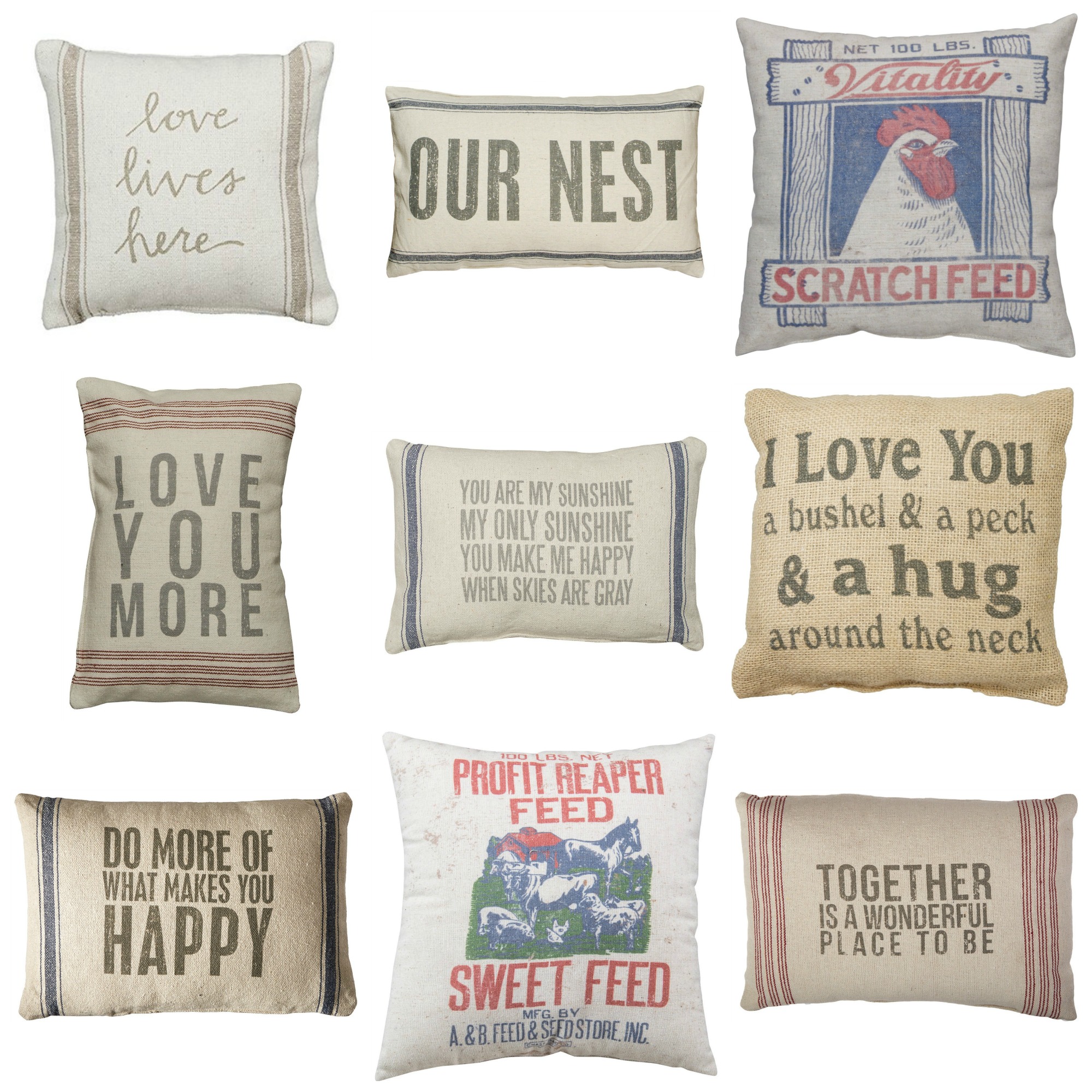 Awesome Farmhouse Pillows (from Amazon!):
I Love You a Bushel & a Peck Pillow  | Love You More with Border 8″ Square Burlap Pillow | Love You More Linen Pillow | Our Nest Pillow | You are My Sunshine Pillow | Together is a Wonderful Place to Be | Love Lives Here Pillow | Do More of What Makes You Happy Pillow | Scratch Feed Pillow | Sweet Feed Pillow 
Which is pillow is YOUR favorite?