This post was sponsored by the Maker of OxiClean™ through their partnership with POPSUGAR Select. While I was compensated to write a post about their Versatile Stain Remover, all opinions are my own.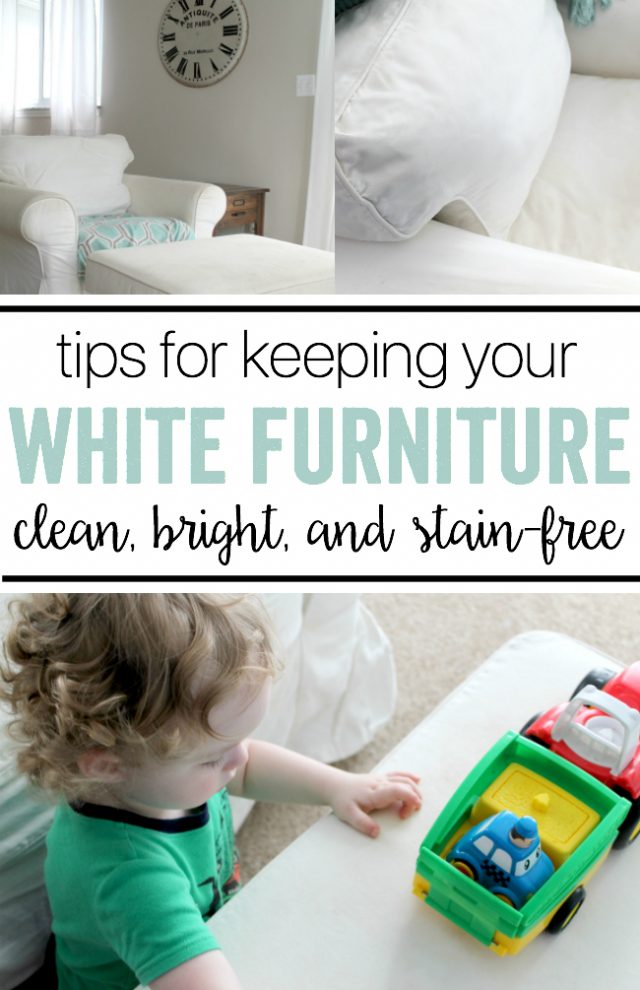 Hi, friends!
As you may know, I'm completely in love with the light, airy, farmhouse style of decor. This means having a lot of whites and neutrals in my home. But there is only one problem: I've got super-messy kids. My favorite chair in the entire house is this oversized white chair that's perfect for relaxing; I have a matching ottoman to go with it and it's a very popular spot to hang out in our home. Our kids love it, our dogs love it, even the cats love curling up on it. What does this mean?
Some people think I'm nuts for owning anything lightly colored in our home, but I'm telling ya — you just have to tackle the fabrics with the right stuff! On our favorite chair, I've been using OxiClean™ Versatile Stain Remover. It comes in a powder form and is activated when you add it to water (warm or hot water yields the best results). Oxygen is released and bubbles target only the stains, not the fabric, which helps to remove any tough stains on your clothing, carpet, and hard surfaces inside and outside. This stain remover does an excellent job at removing organic stains like wine, coffee, juice, food stains, pet messes, etc. Which is why it's so perfect for the most used chair in our home, because we need for it to tackle ALL of that.
Let's take a peek at the chair…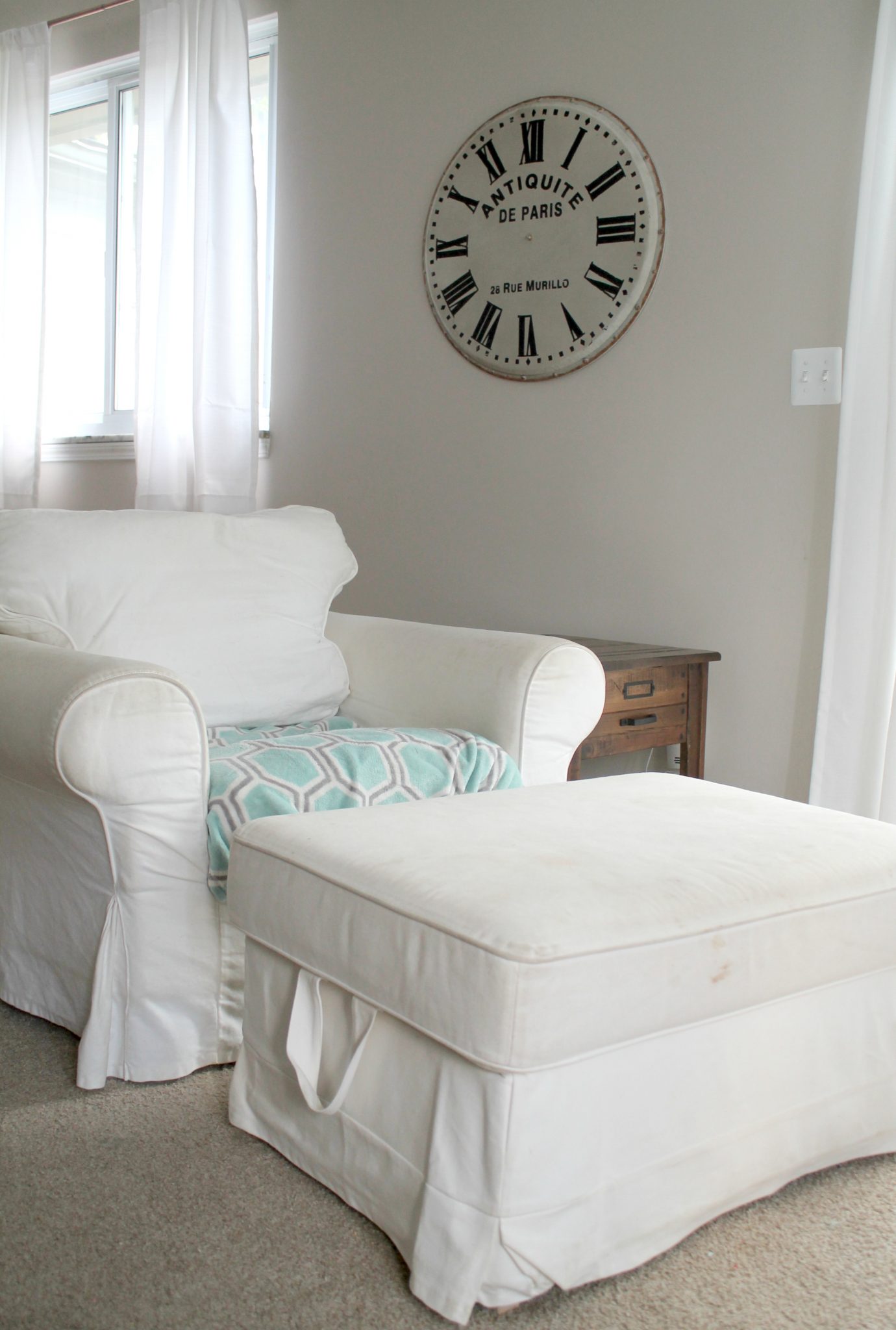 Not so bad from far away, right? Let's dig a little deeper so you can see the "before" of the chair…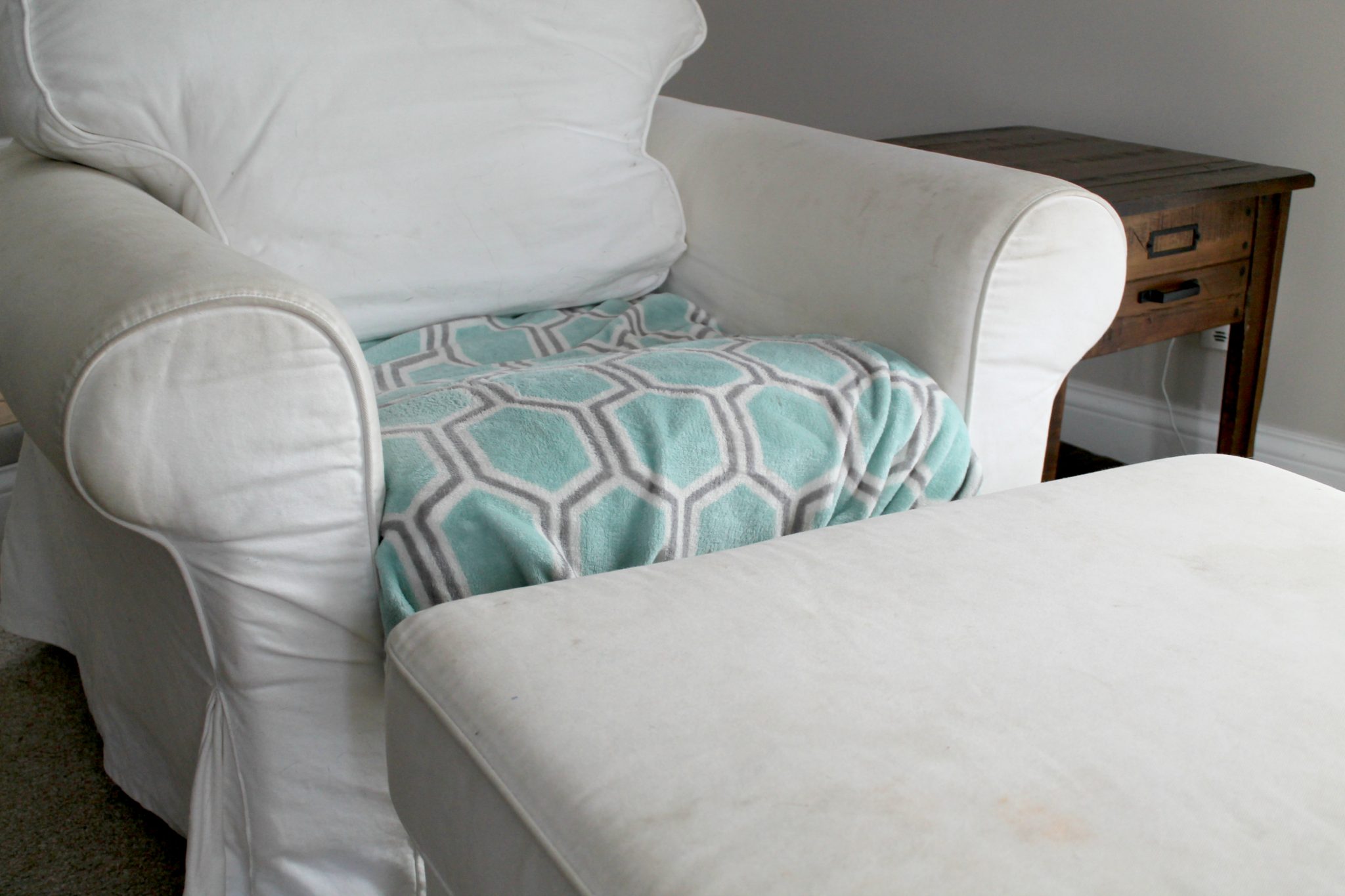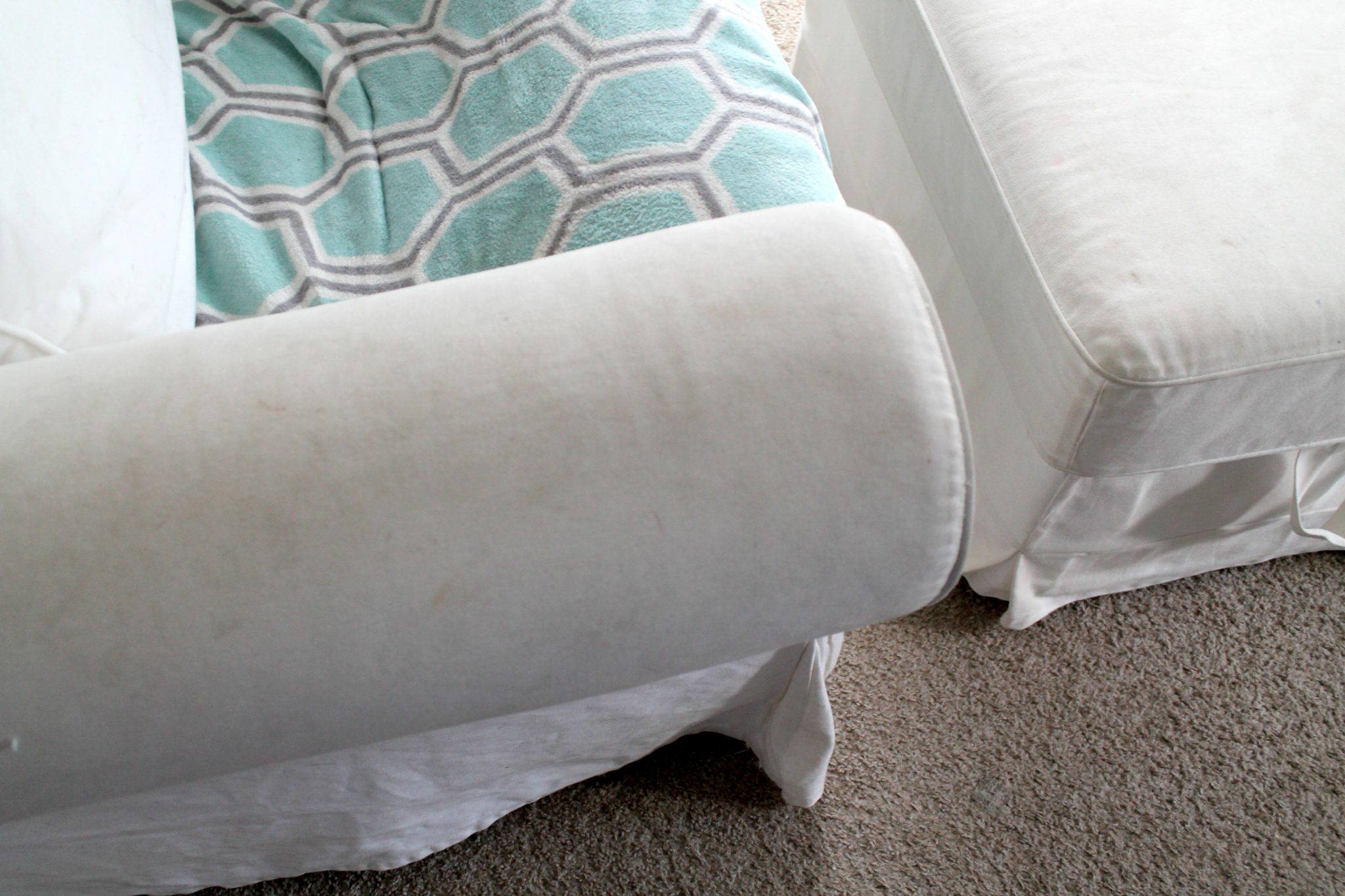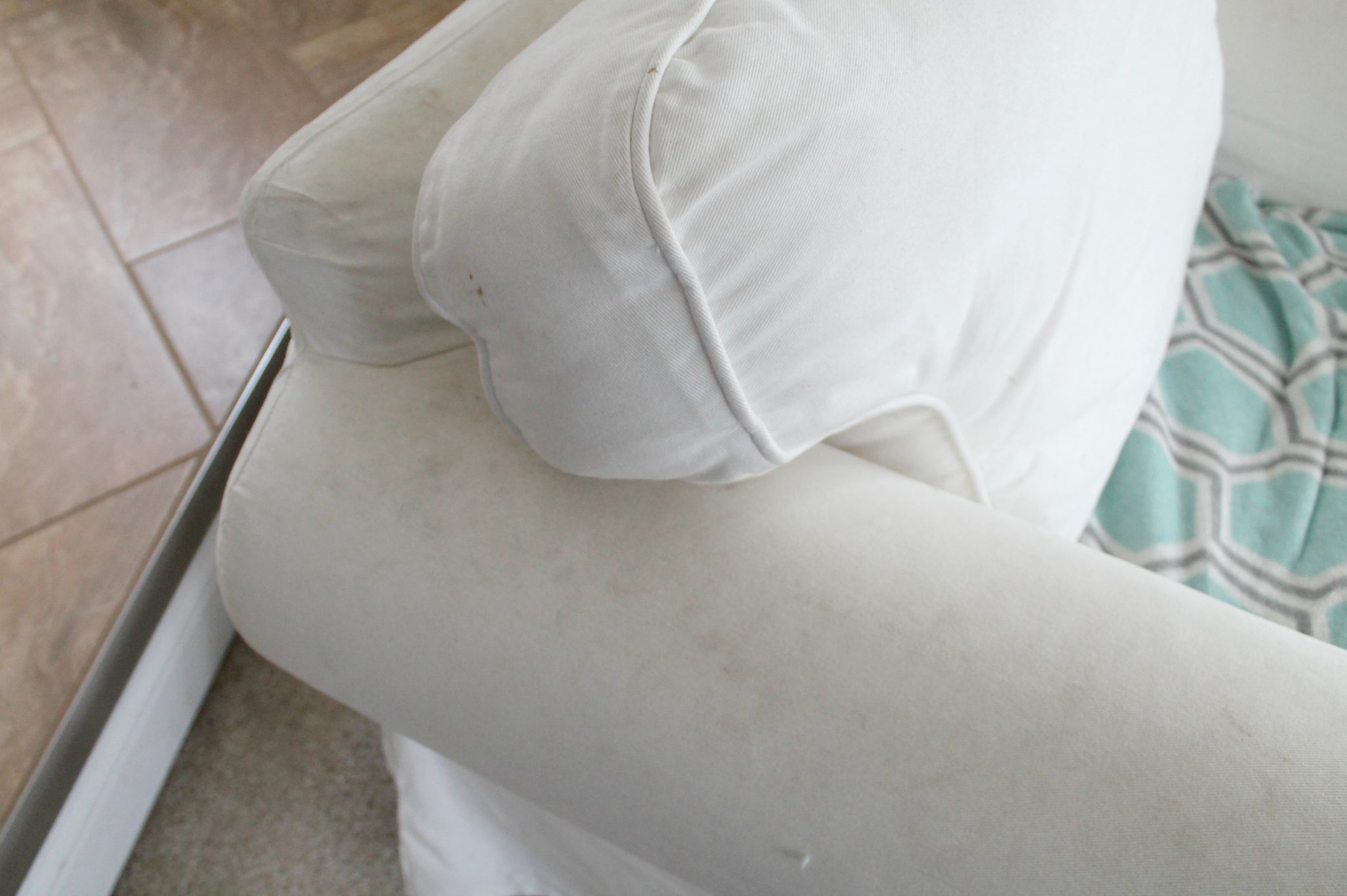 See? There are areas that are pretty dirty from normal use. Lots of sticky fingers, dirty paws, and messes happen in our living room — which is why we needed a great cleaner!
Each week I grab all of the slipcovers to our chair (they're a lifesaver) and throw them in the washing machine on "soak" mode. I fill the machine with hot water, add a scoop of OxiClean™ Versatile Stain Remover and let the covers soak about an hour before washing. If you have super stubborn stains, I'd let them soak for a few more hours to really let the OxiClean™ Versatile Stain Remover work.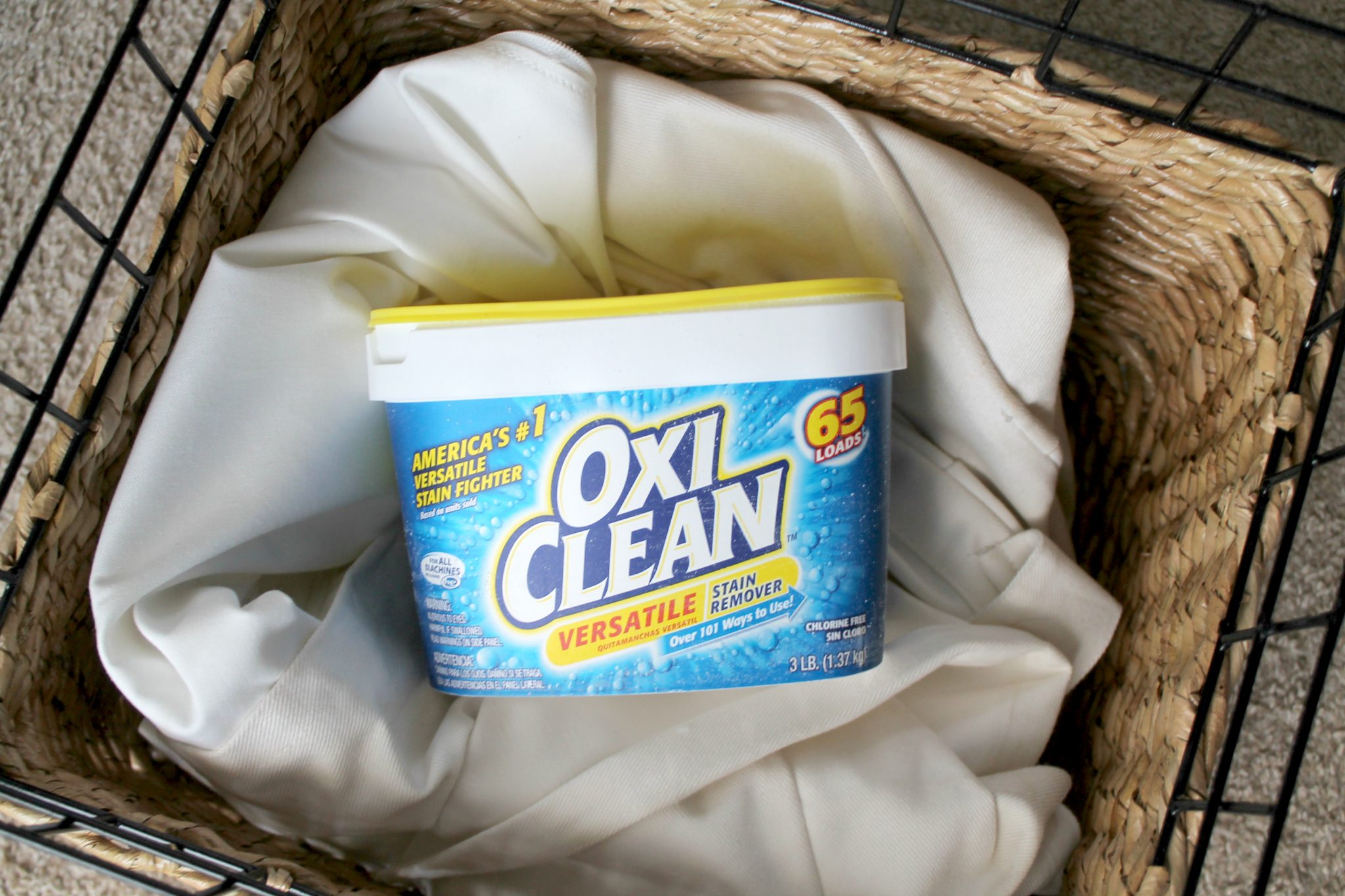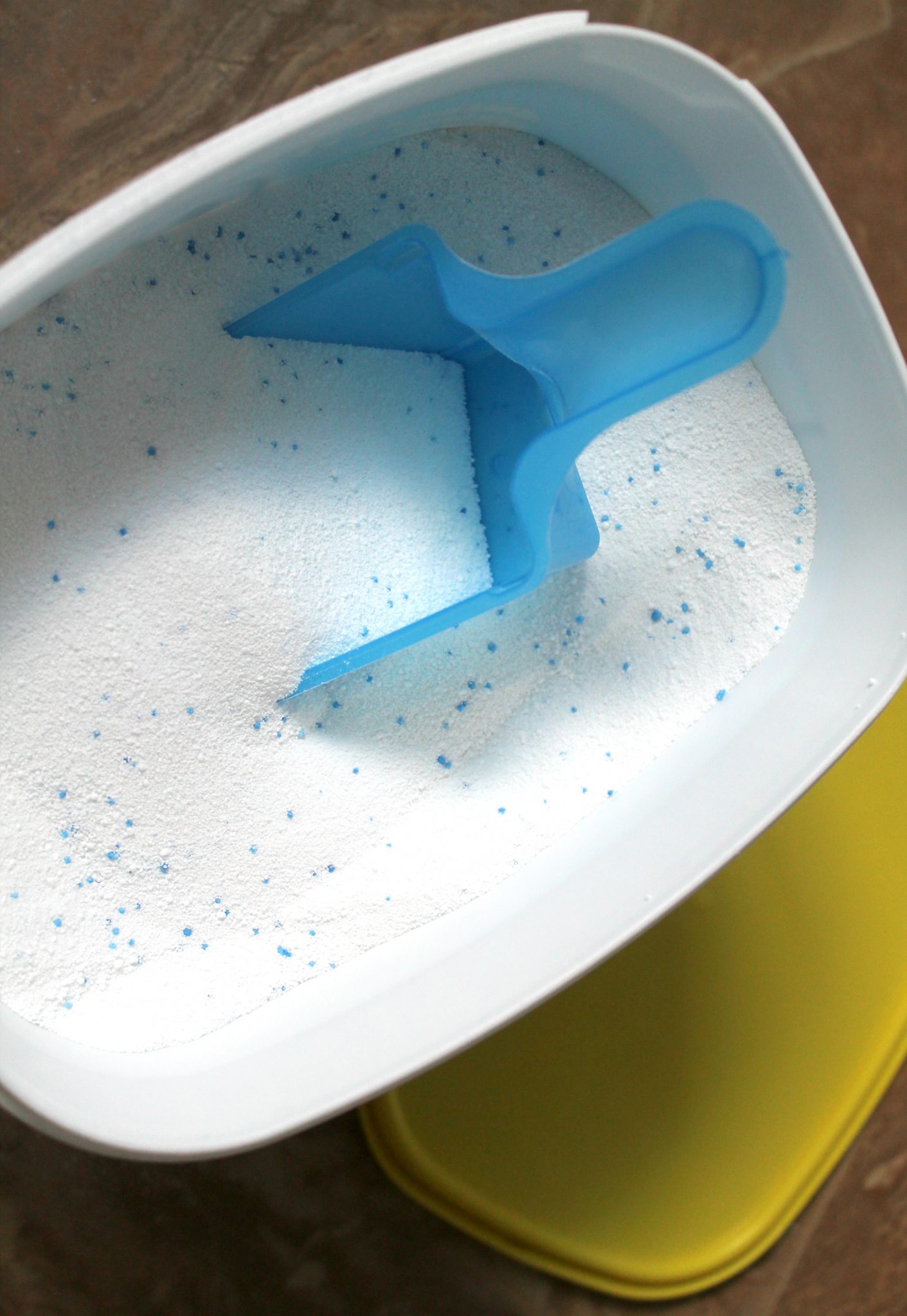 There are over 101 ways to use OxiClean™ to get tough stains out, delivering value through versatility and incredible benefits vs. detergent alone.
OxiClean™ Versatile Stain Remover Guidelines:

Be sure to soak items 1-6 hours; for best results, soak 6 hours. You'll be amazed at what gets washed away!
Always test an inconspicious area first. Rinse, and allow to dry.
Do not use on: wool, wool blends, silk, silk blends, leather, or on dry-clean only fabrics.
Not for use on jewelry, latex paints, woven baskets, unpainted wicker, jute, teak, or finished wood.
Metals must not be soaked and must be rinsed immediately and thoroughly.
Not for use on rust, dried paint, or bleach damage.
Safe for septic tanks.
Follow manufacturer's instructions for exact dosing and usage instructions.
Now, are you ready to see some "after" pictures? As soon as I grabbed the covers from the dryer (easy, right?), I popped them back on our favorite chair and within minutes Levi was playing with his trucks on it.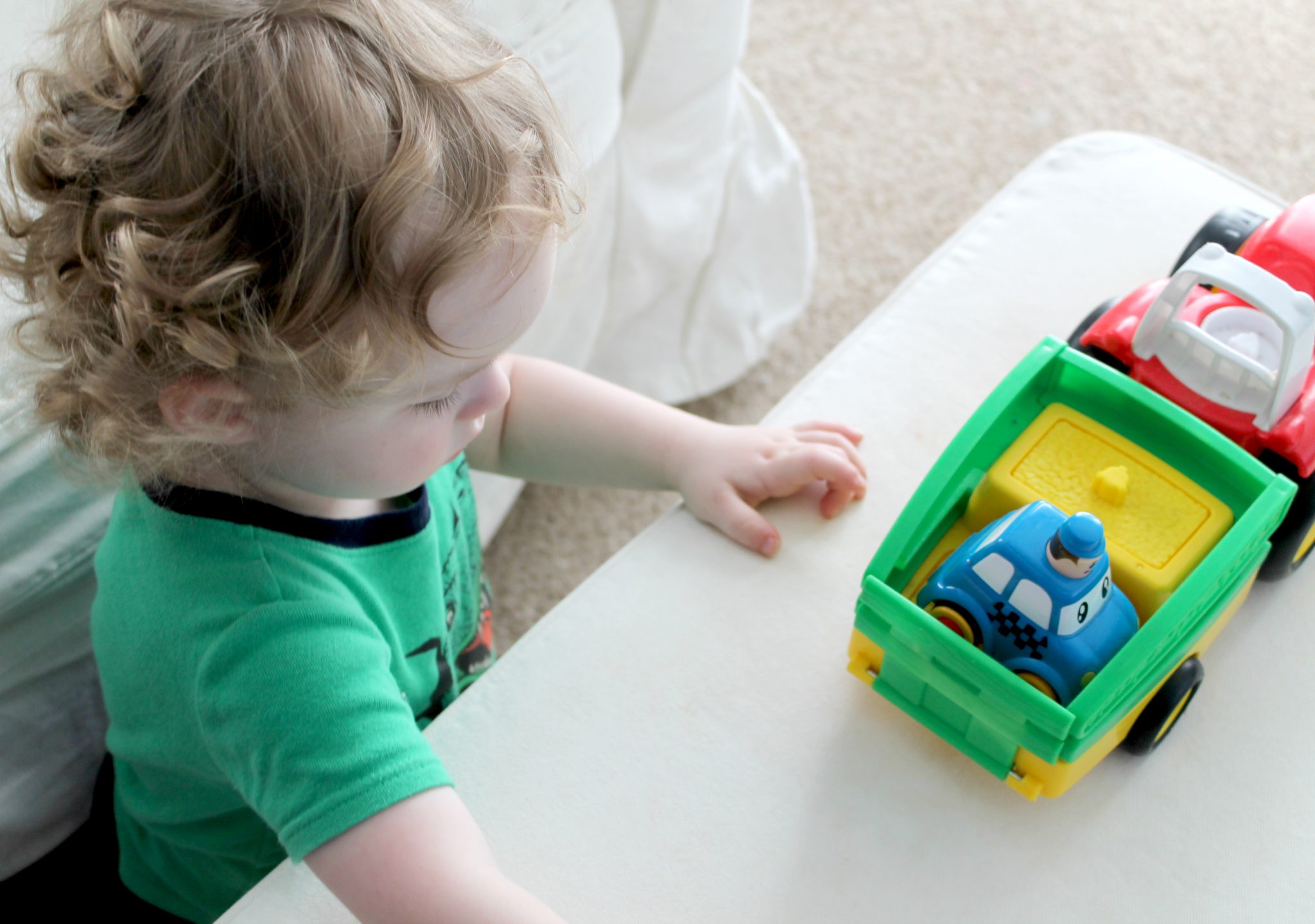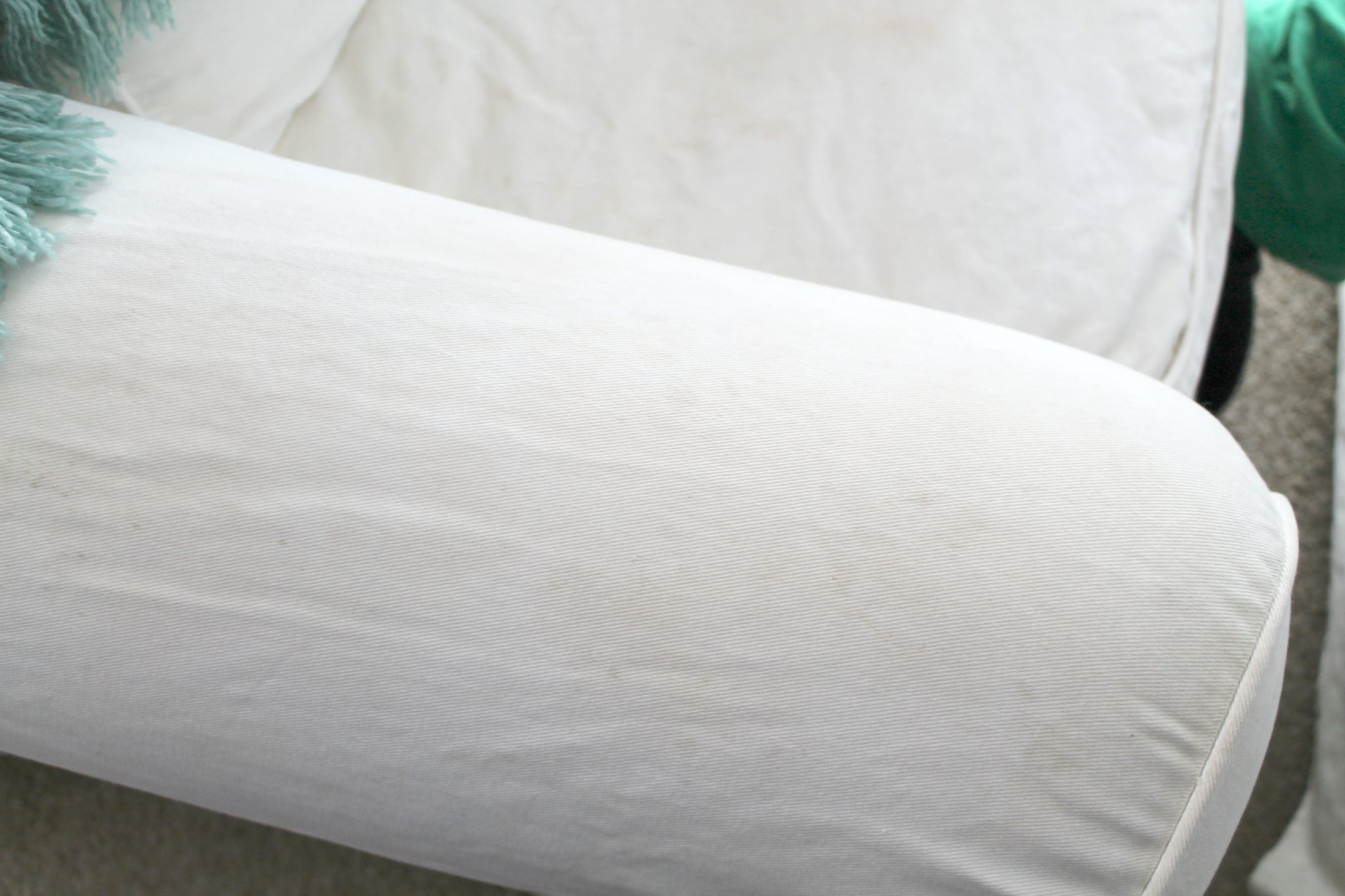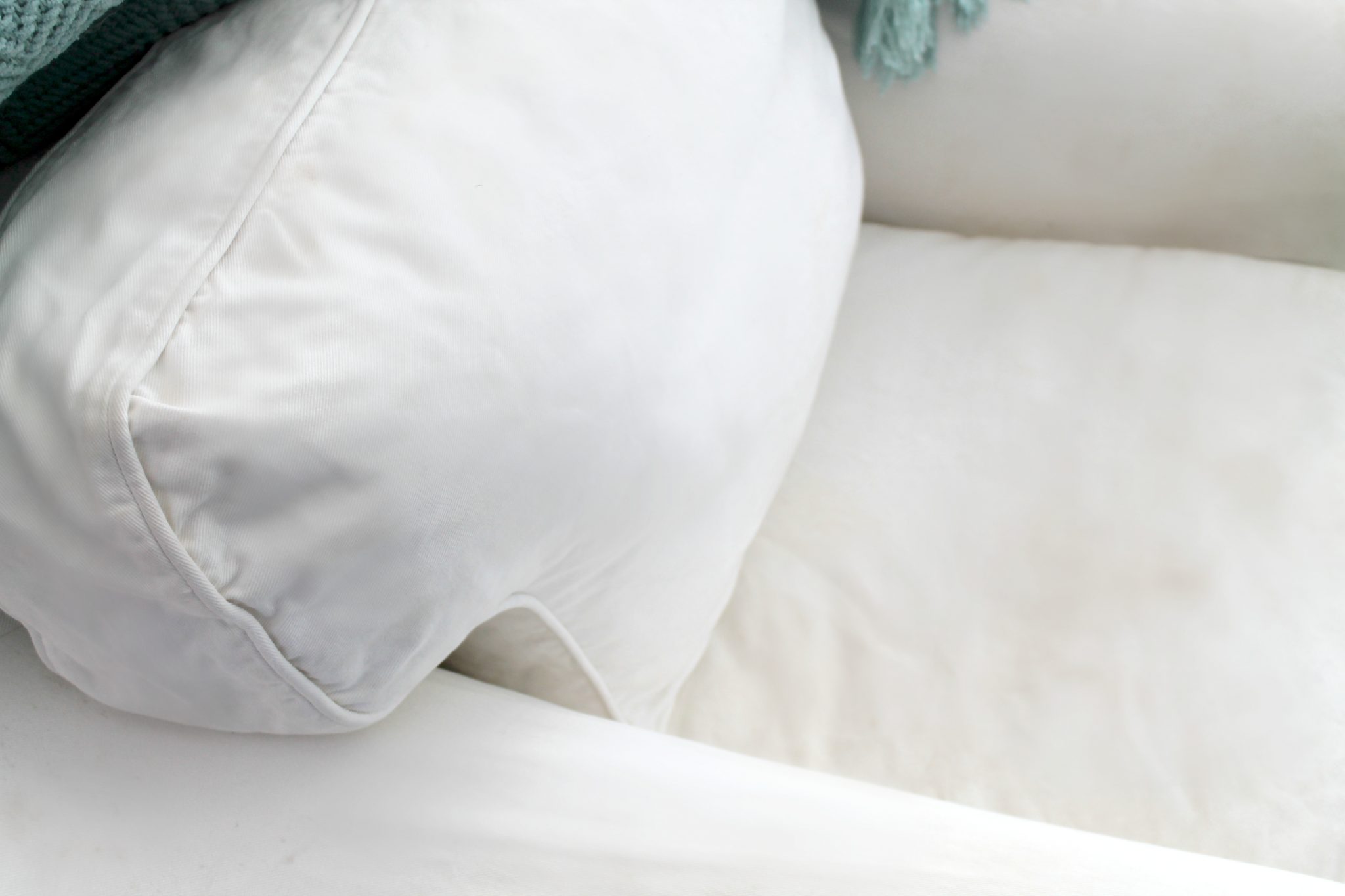 The OxiClean™ Versatile Stain Remover really helps to freshen up our chair and does an excellent job at tackling the tough stains it encounters each week. It allows me to have that light, airy look I love with my neutral decor, and I don't stress out over small spills or messes! Talk about a win-win! 😉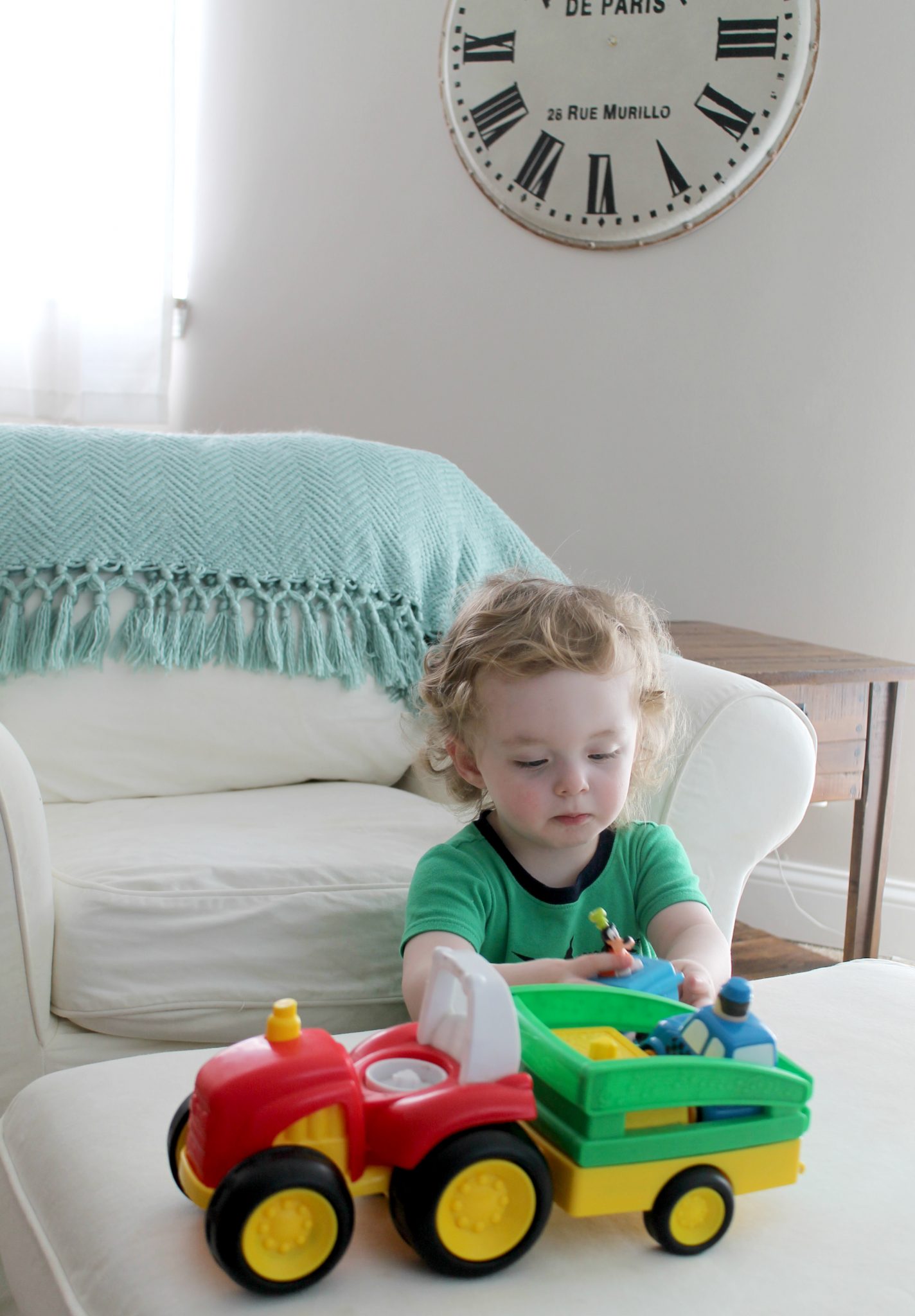 For how-to videos on how you can use this in your home, head over to the OxiClean™ Youtube Page!
Do YOU have an OxiClean™ story?
Submit it to DearOxiClean™ here!
Love this post? Pin it here: