This post has been sponsored by Krazy Glue. All thoughts and opinions are my own. Keep scrolling to see 4 Everyday Uses for Krazy Glue.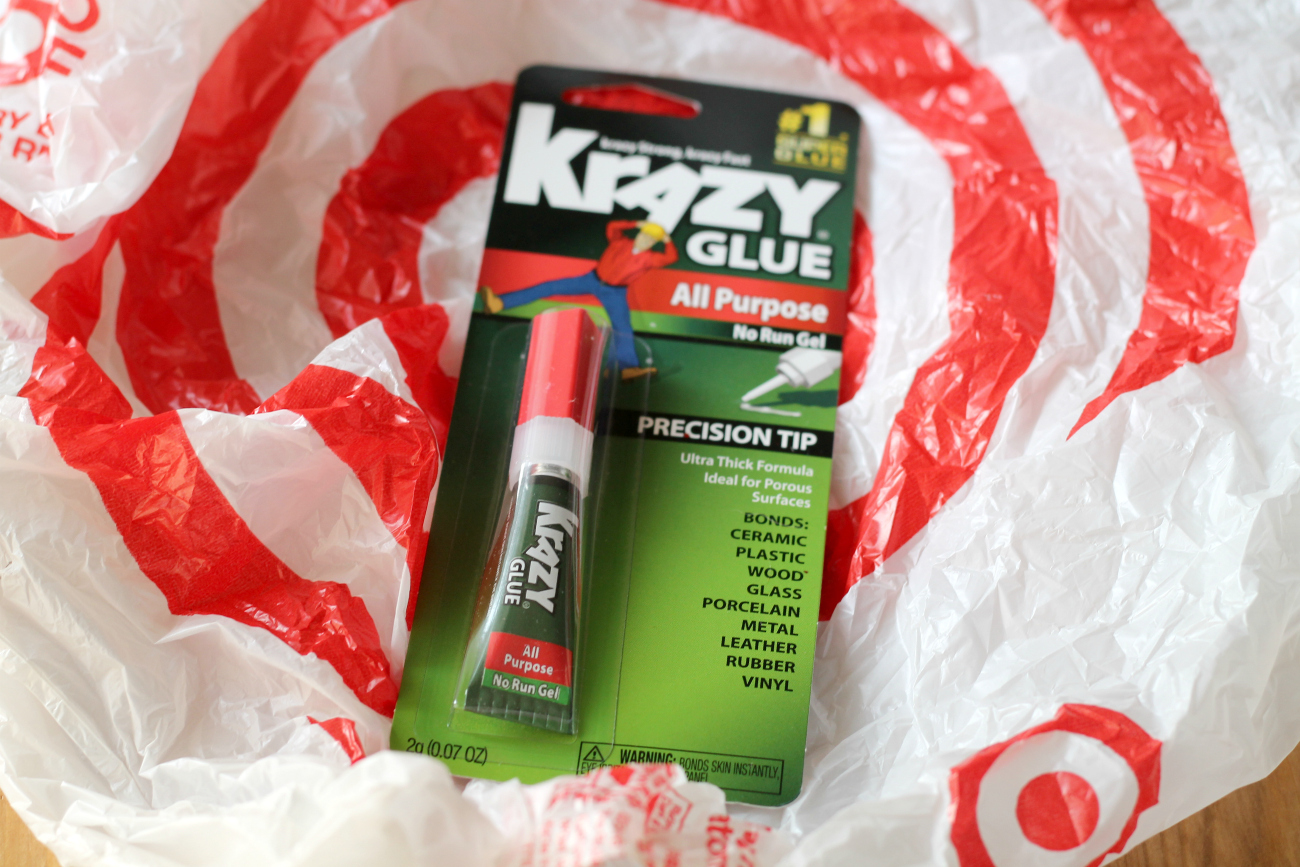 Hello, friends!
Hope you're having a great day so far! As a mom, there are several hacks I've picked up that save our family both time and money. One one of my favorite little items to have on hand around the house is Krazy Glue – you wouldn't believe how handy it can be in a pinch! I pick it up at Target (usually two at a time), so we're always stocked! Krazy Glue is America's #1 super glue and instant adhesive and it can bond anything from china to toys. I wanted to share 4 Everyday Uses for Krazy Glue just to show you how it can be used around the house!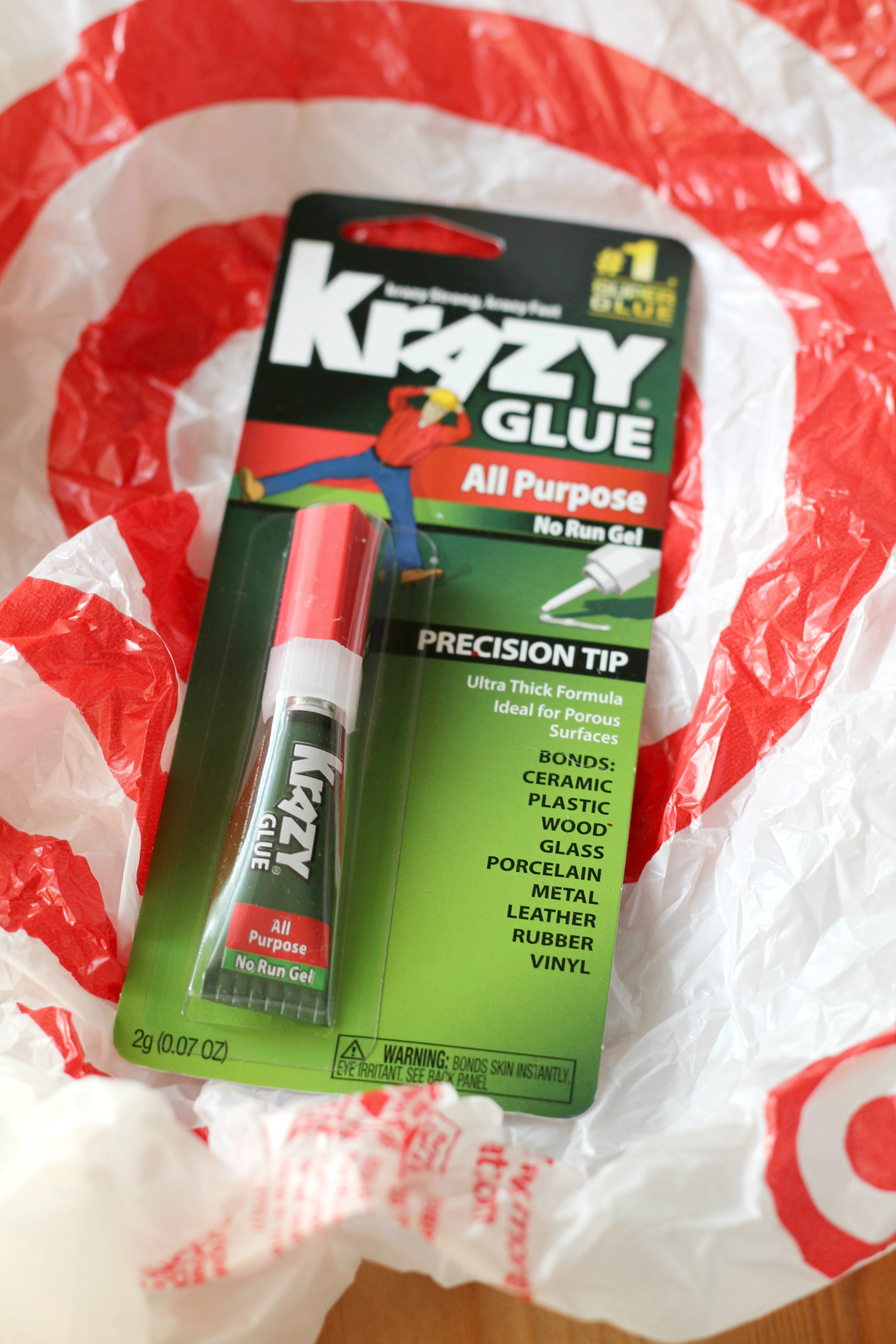 4 Everyday Uses for Krazy Glue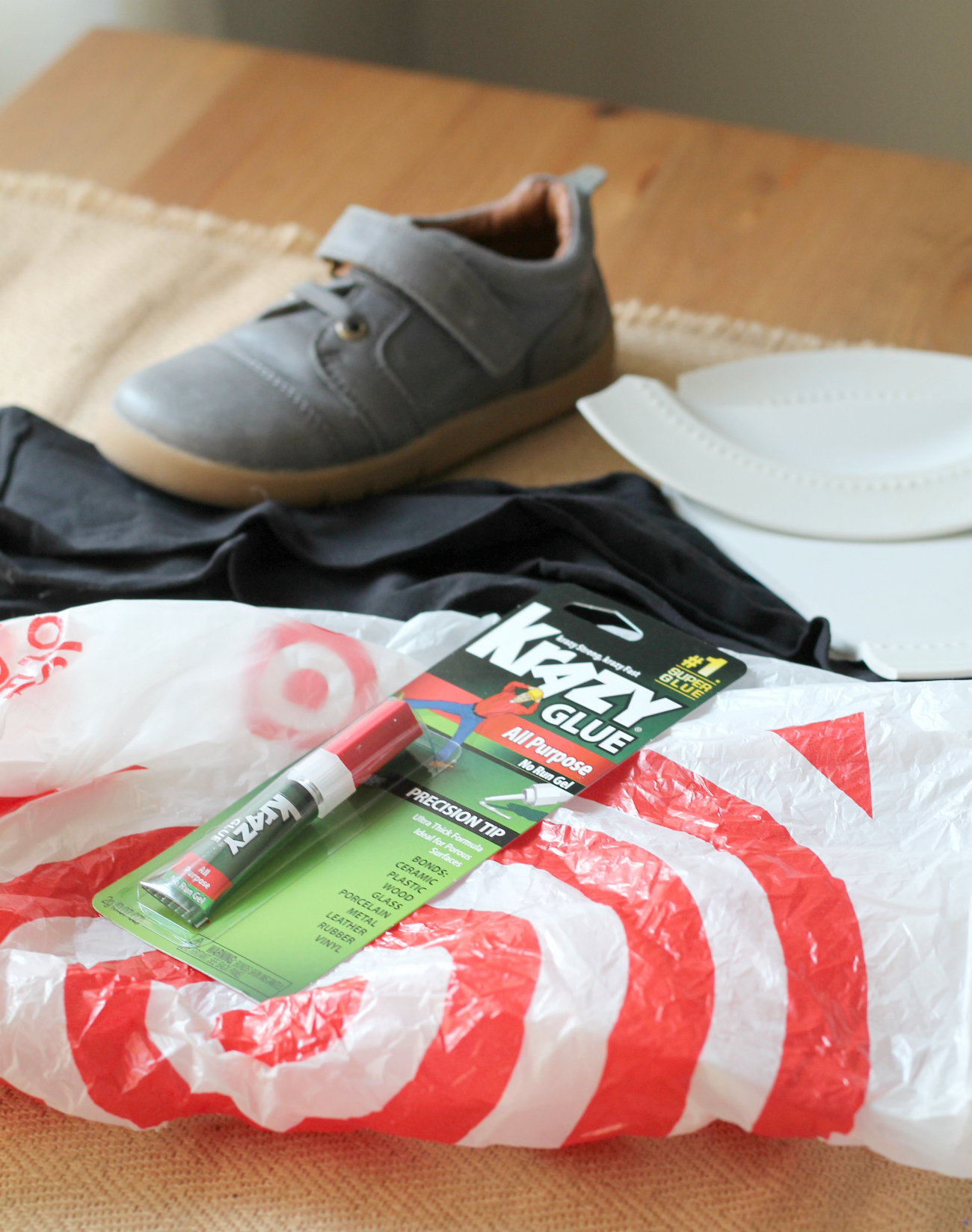 1) Shoe Repair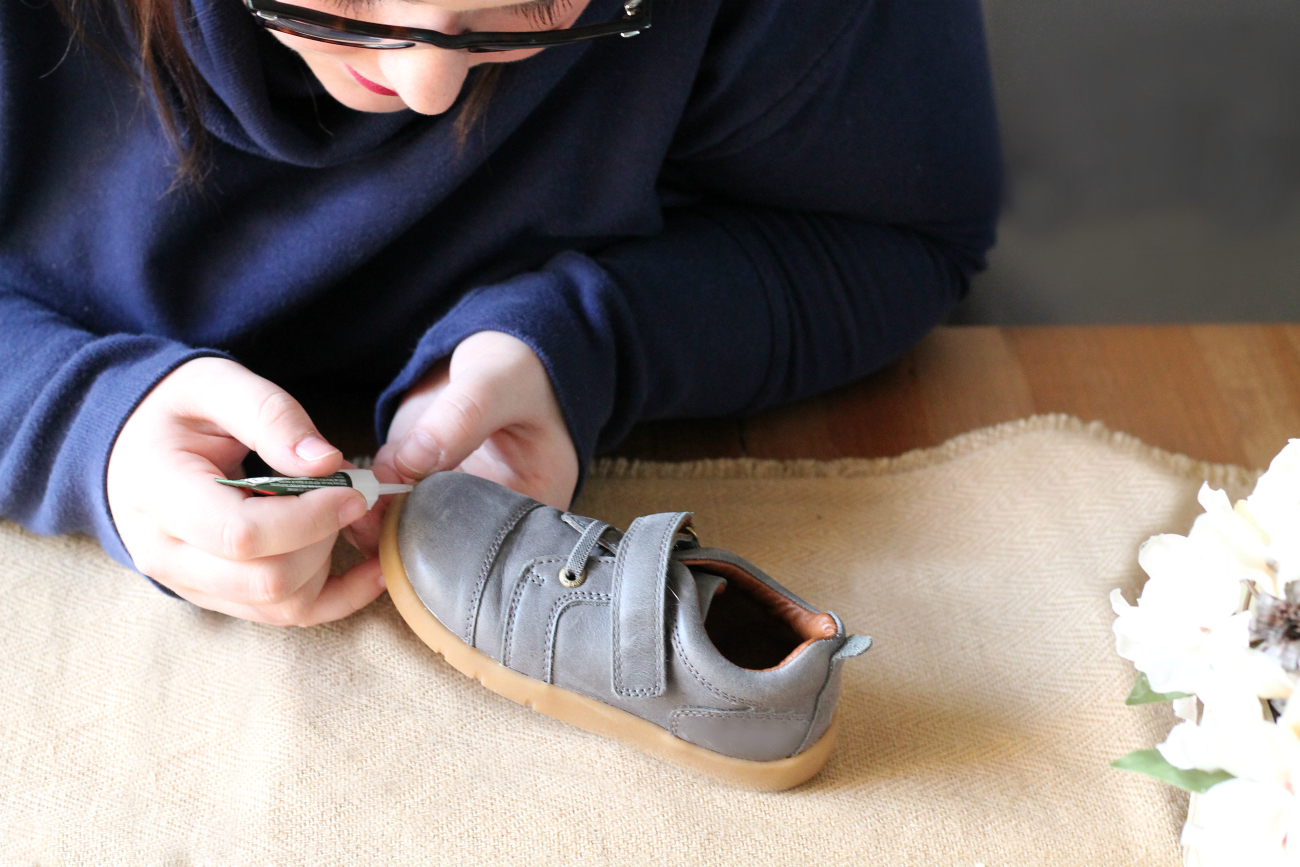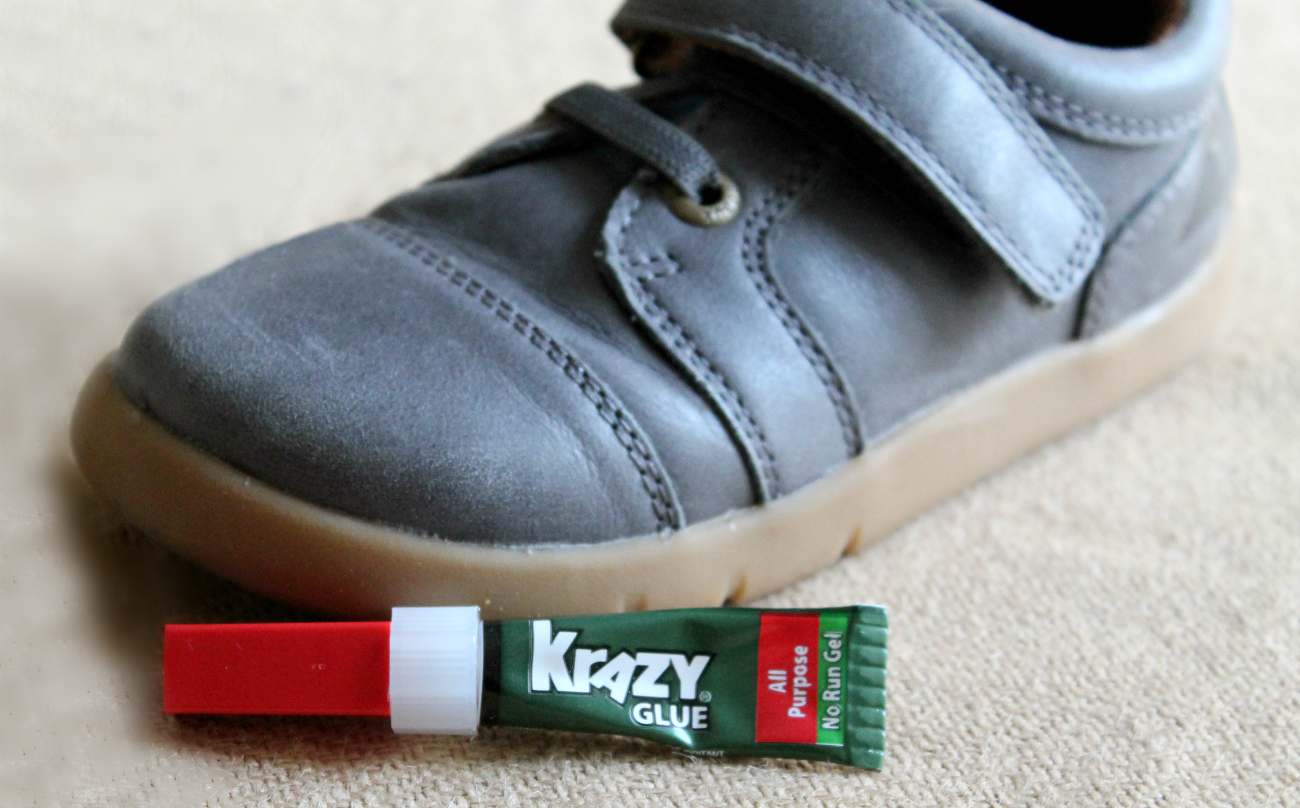 I don't know what it is about my boys, but it seems like every single pair of shoes I get them are broken in some way after a week. One of the most common easy fixes we encounter is the rubber on the toe of the shoe peeling. Instead of tossing them and getting a new pair, we've been repairing them (it's so easy) with Krazy Glue!
2) Stop Runs in Tights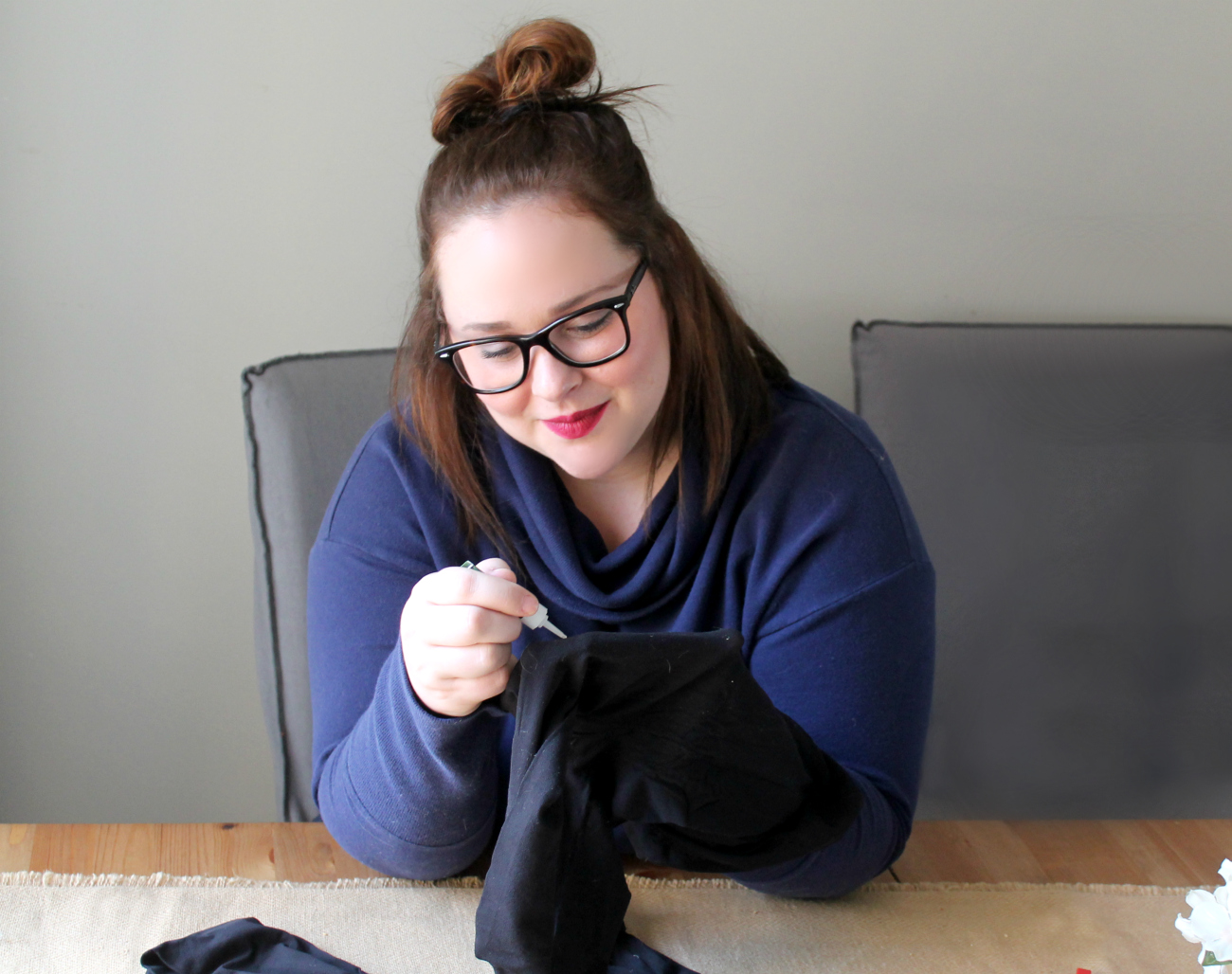 You know that old trick where you put a dab of clear nail polish on runs in your tights to stop them? It's the same principal here, with Krazy Glue! Just make sure the tights are off when you're mending them, and just put a drop right at the top of the run to prevent it from spreading further.
3) Broken Dishes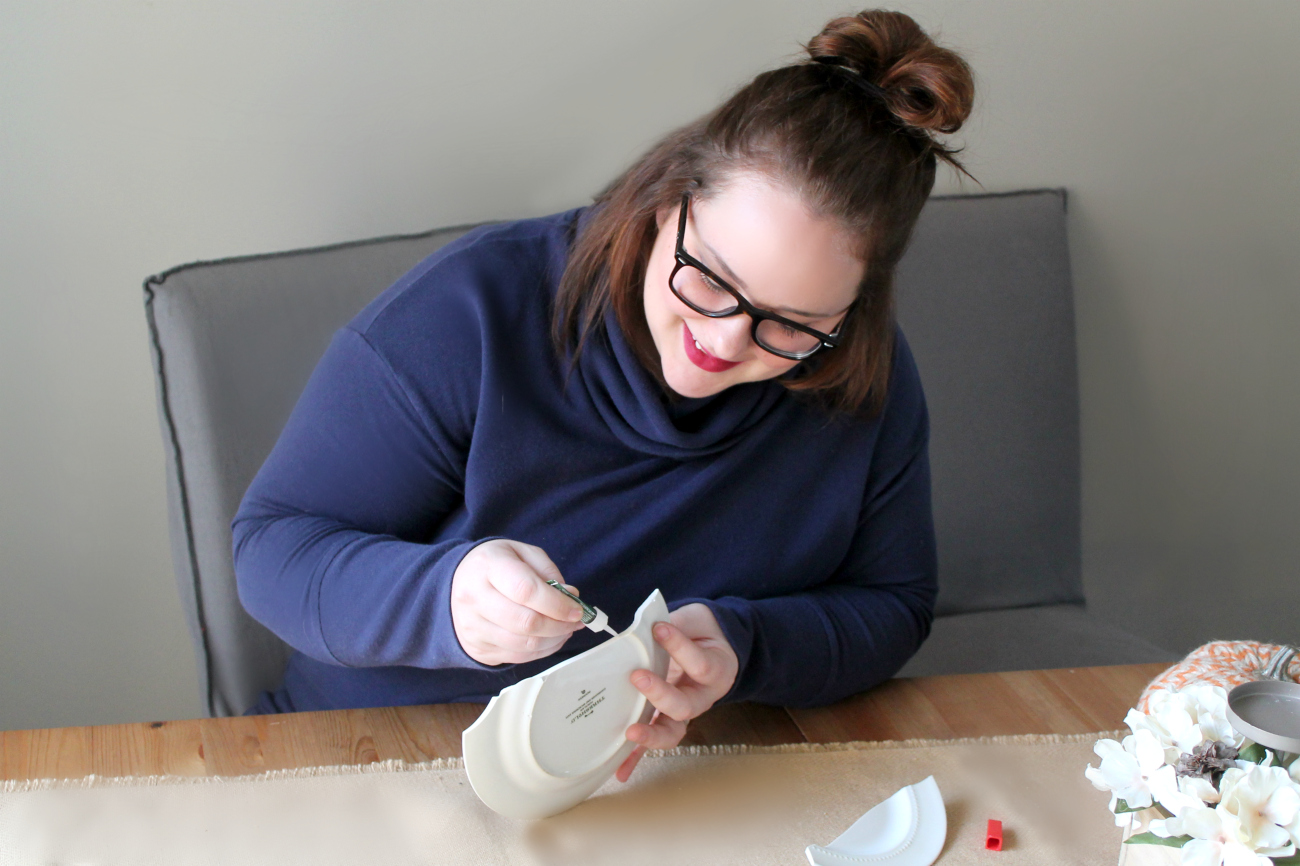 The other day I broke one of my favorite plates, I was so bummed about it until I realized that I had Krazy Glue in the house! The break was a little too big to continue using the plate, but I still loved it and wanted to keep it to hang on the wall later (I've got a whole plate wall thing in the works) so I decided to fix it with the glue.
4) Crafting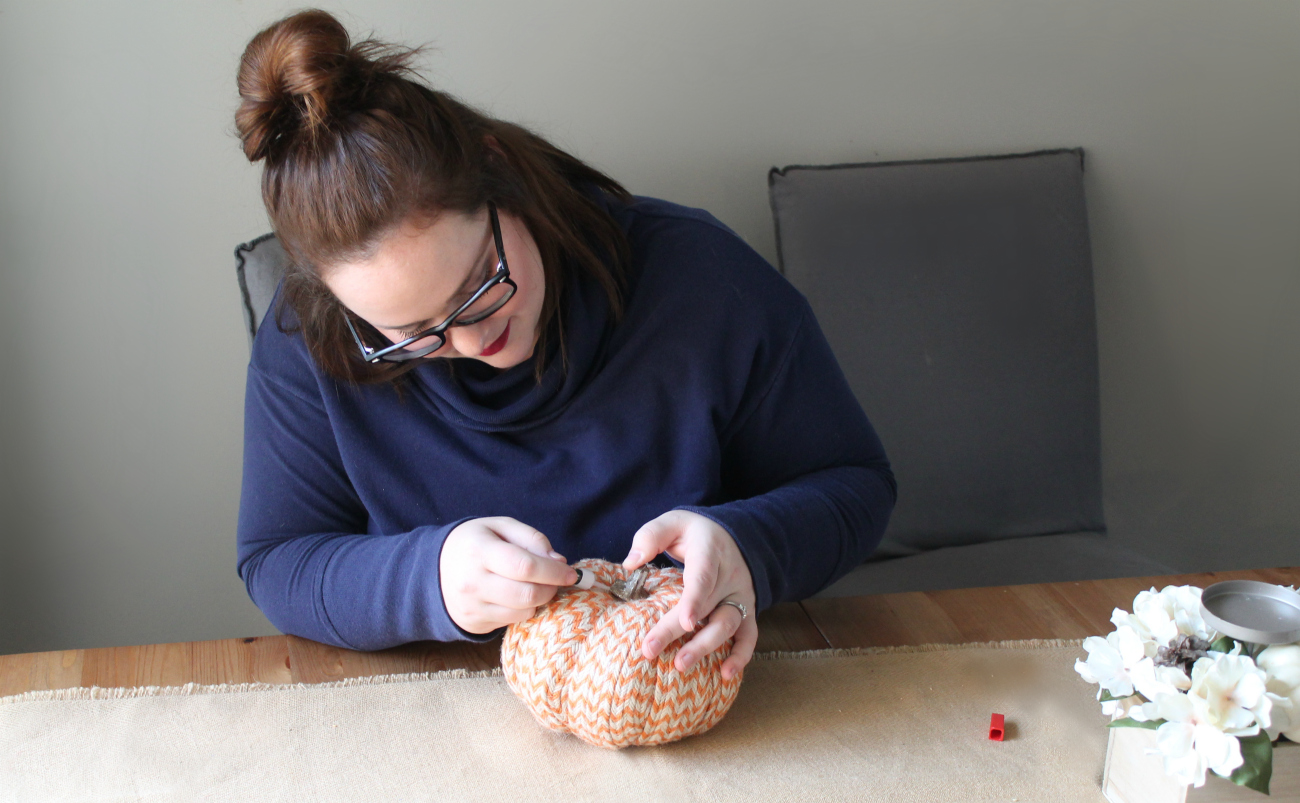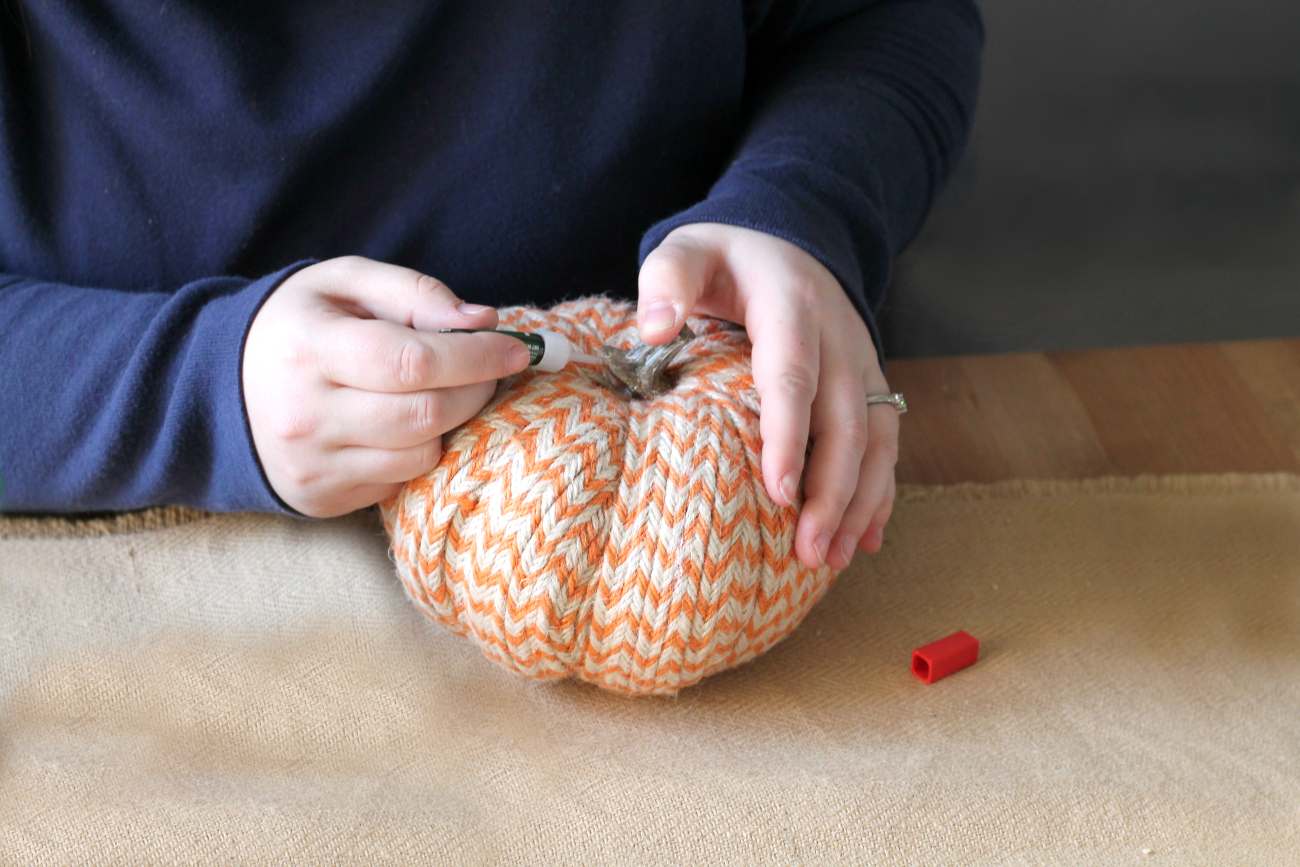 Perfect for big or small projects, Krazy Glue is THE instant glue for everything – and I love using it while crafting! It's seriously so handy to have around! I completely secured the stem of the yarn pumpkin we have using the glue because it was getting too loose. Within minutes it was all fixed up and ready to display again!
If you want to pick up some Krazy Glue to have on hand in your home be sure to get the Ibotta Offer at Target so you can save! You can find your local Target using this handy store locator. And if you're looking for more ideas of how you can use Krazy Glue, head here to discover more ideas!
Happy Gluing!
 Love this post? Share it here: