This shop has been compensated by Collective Bias, Inc. and its advertiser. All opinions are mine alone. #PilotYourLife #CollectiveBias Keep scrolling to see 5 Ways to Keep Your Planner More Organized!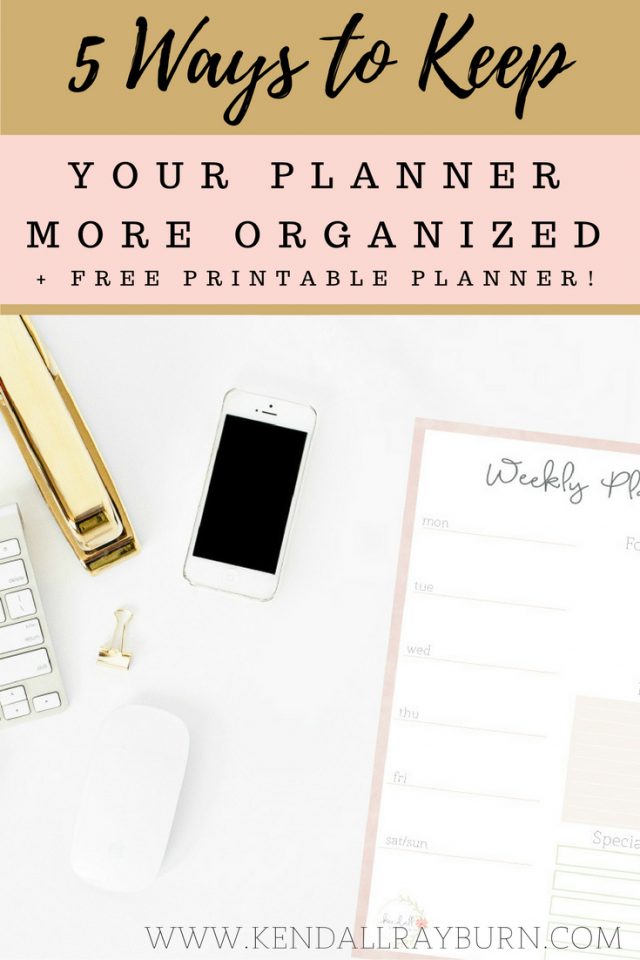 Hello, friends!
2017 is here, and it's my year to get organized! I've been busy going room by room clearing out the clutter and donating what we don't need. I want 2017 to be the year of getting organized in other ways too, like managing our schedules better, making more time for family fun, etc. I want to work smarter, not harder in all aspects.
Something that helps to keep me in track – and my goals in check, is writing them down on paper. Not notes on my phone, but in an actual planner. And with my planner (and planning pages) I use Pilot G2 Premium gel roller pens! G2 Premium are America's Go-2 gel ink pen, and known for their smooth writing and comfortable grip, which makes them great to use for work, too. I write A LOT during the day, notes, filling in my planner, and so much more – so I love that comfort grip!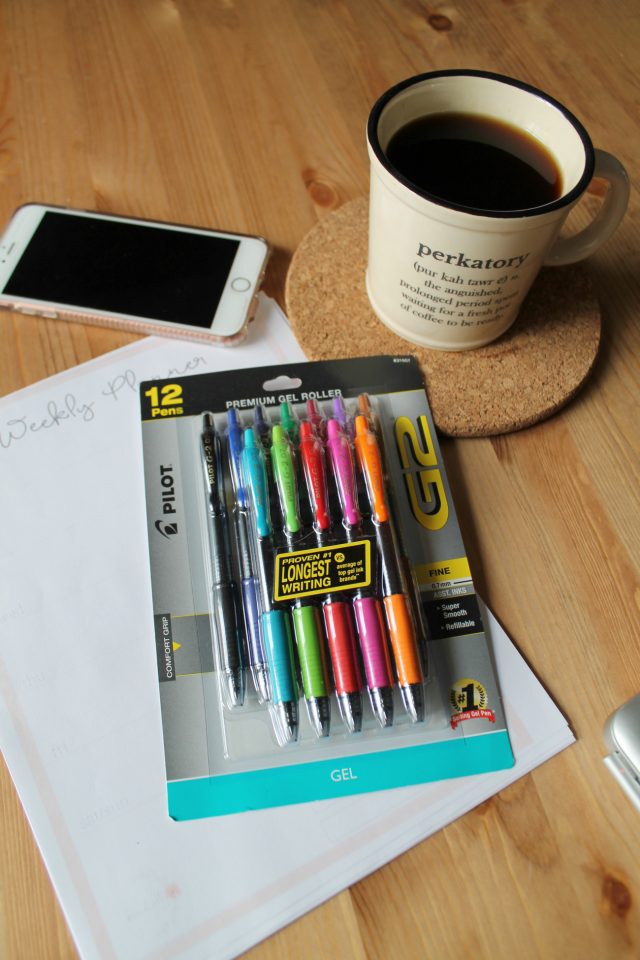 Today I wanted to share a few tips I have for keeping your planner organized, because goodness knows we all could use some organization, am I right? Plus, keeping a planner is kinda fun – so check out the tips below!
5 Ways to Keep Your Planner Organized for 2017
1 | Choose the right planner. I've been a fan of planners forever, and this free printable weekly planning page is my favorite to keep on the fridge, [you can download it free here]. It's great for broad weekly planning when you're trying to get an overall view of what's in store for the week.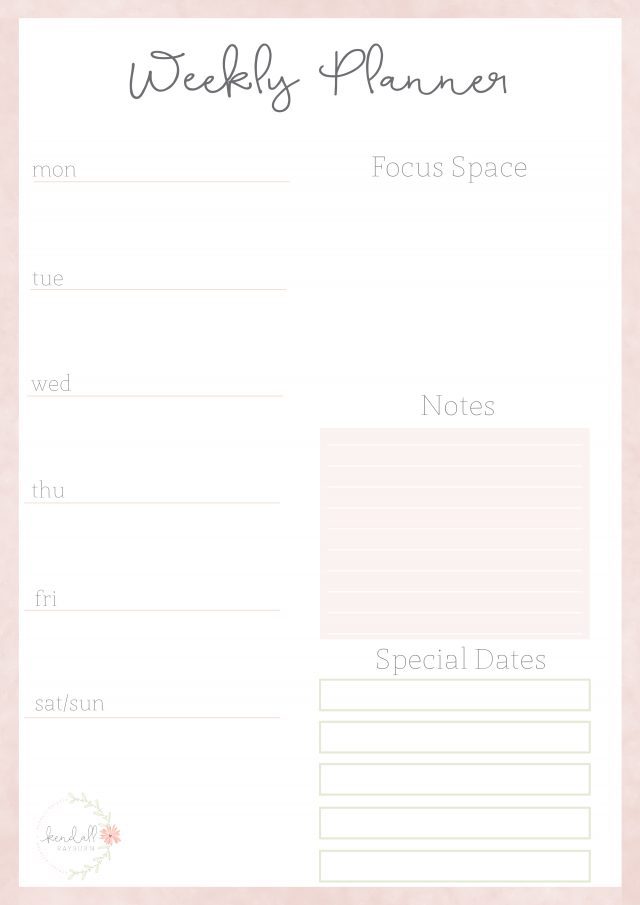 2 | Use a different color for each person/topic. Color coding is huge for organizational purposes, it allows your eyes to focus on one item at a time, and with all of the different colors, it's just flat-out pretty!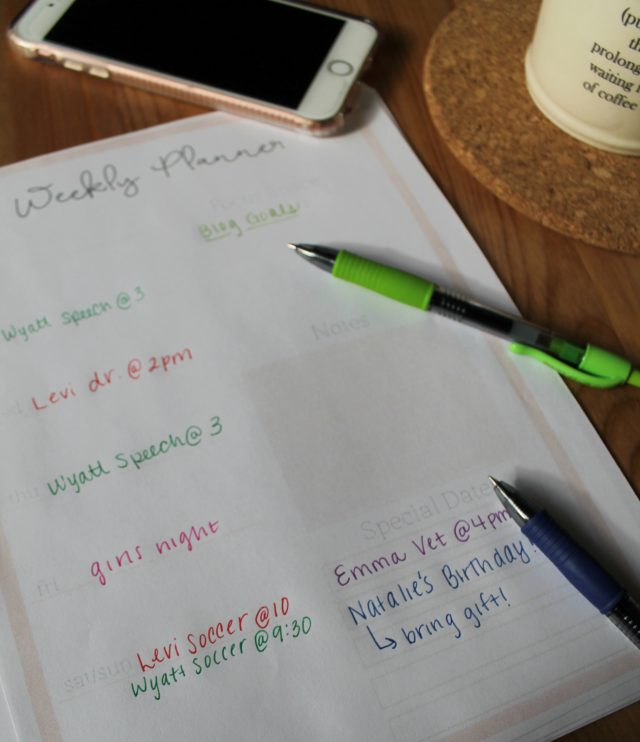 3 | It's all in the pen. The right pens can make a huge difference. G2 Premium are my favorite from Target but they also have the G2 Target Fashion Collection, and G2 Metallics! The G2 metallics are next on my list because I used to LOVE gel pens when I was younger!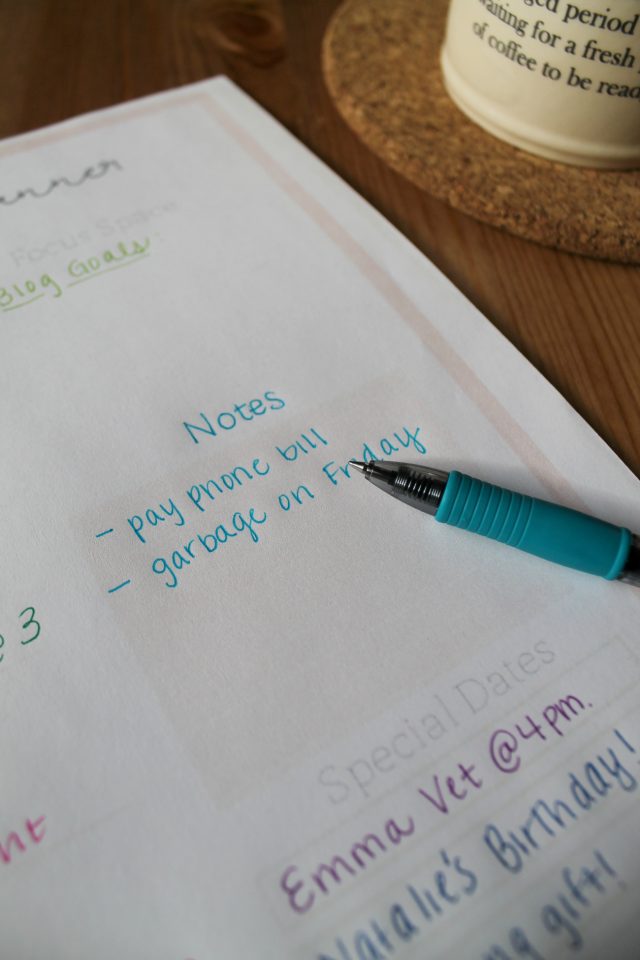 4 | Cross out things when they're completed. I know this seems like a simple tip, but it is very useful. Crossing things off as you complete them will help to highlight the rest of the tasks, appointments, plans you have for the rest of the week. And, it's super gratifying 🙂
5 | Utilize Stickers. I have some friends that swear by using stickers in their planners. They help to divide the sections (if you're using a traditional planner) and make certain items really pop out.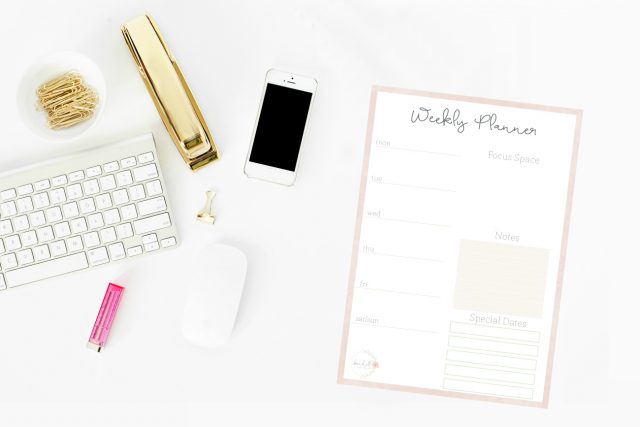 Good tips, right? If you have any additional tips – please leave them in the comments section – I'd love to pick up a few more!
And, if you want to try the G2 Premium's too? Make sure you're a part of the Target G2 Overachievers Club to receive promotions, product news, Overachiever life hacks, giveaways and so much more – because, hey – being an overachiever is cool! Text G2CLUB to 40679 to join and they'll send you a coupon to kick off your new club membership!
Find the G2 Premium's at Target in the office section:

How do YOU keep YOUR planner organized?
Love this post? Pin it for later here: