This post contains affiliate links, thank you for shopping the links that help to support this blog and our little Farmhouse Dining Room!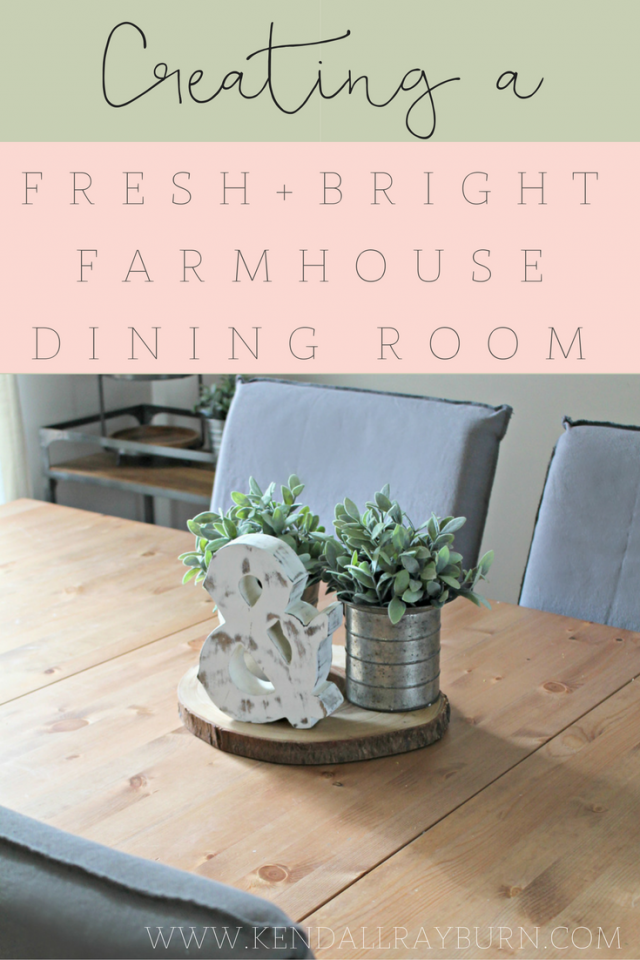 Ahhh, hello friends!
Doesn't it feel good to be in 2017. There is just something about stepping your first foot into the new year, a blank slate, full of possibilities. I'm not trying to get ahead of the ball here, but I've got a lot of personal and career goals for this year, and I'm ready to rock them all!
Each new year I get the itch to pack up all of our holiday decor, and transition into a simpler, cleaner, brighter, and more organized house. After many years, I've finally realized that my mind is at peace when our home is clean, and less stuff makes that goal easier to attain. My husband and I have a plan to go from room to room really cleaning out and trying to find the things we absolutely love and need. First, was the dining room. I cleared out everything we didn't need – and I'm loving the bright, clean, look!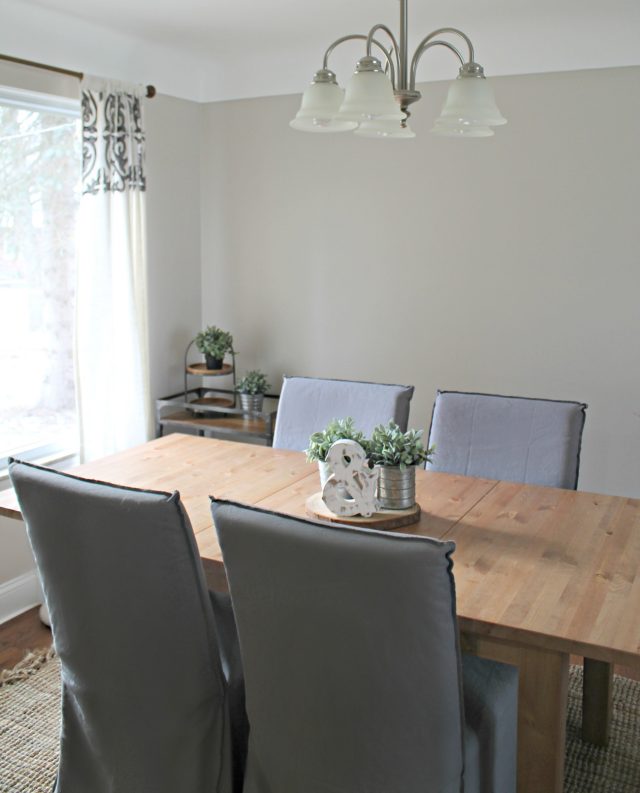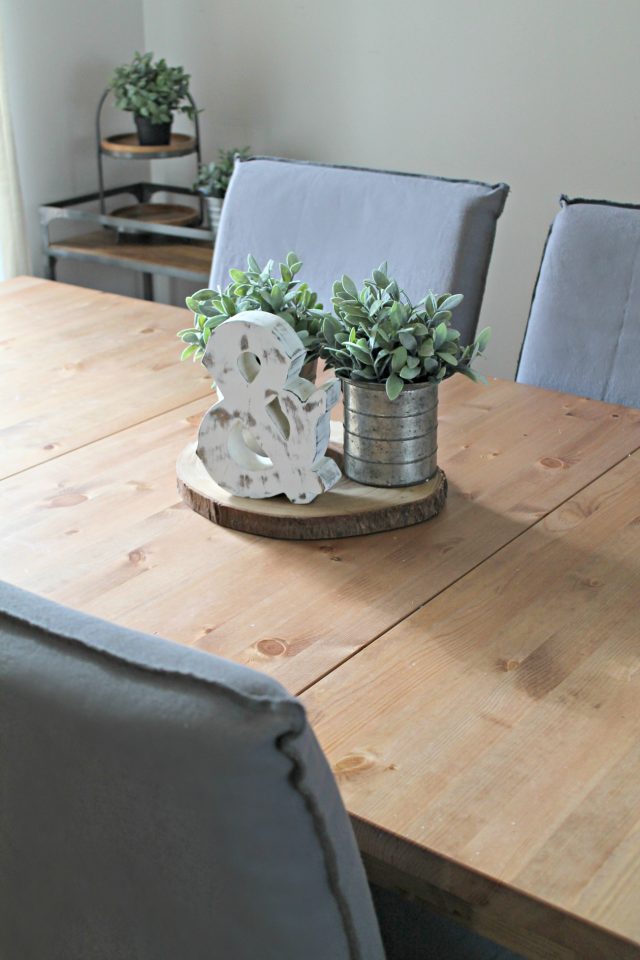 There is still so much we'd like to do with this space, but we're taking it one step at a time. I finally settled on the perfect farmhouse rug that I got for a steal on Amazon. And once I received it, and laid it down on the floor, it instantly tied the whole room together. It's this awesome chunky weave with fringe, and it's super affordable at just $100!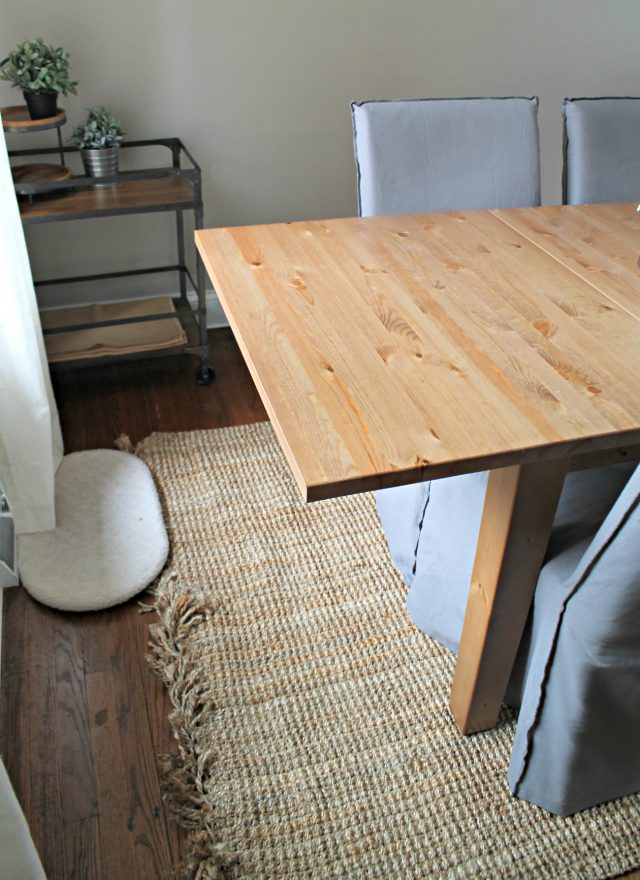 Isn't it gorgeous?! Don't mind the cat bed, we have a sweet older kitty who loves to lay by the heat vent all day and snooze, so I know better than to touch her spot. 🙂
The next update we'd like to make to the dining room is to swap out the lighting. The molding pictured below is original to our house, and I love it – so I want to keep that the same. But I have been searching for lighting that would better fit our space.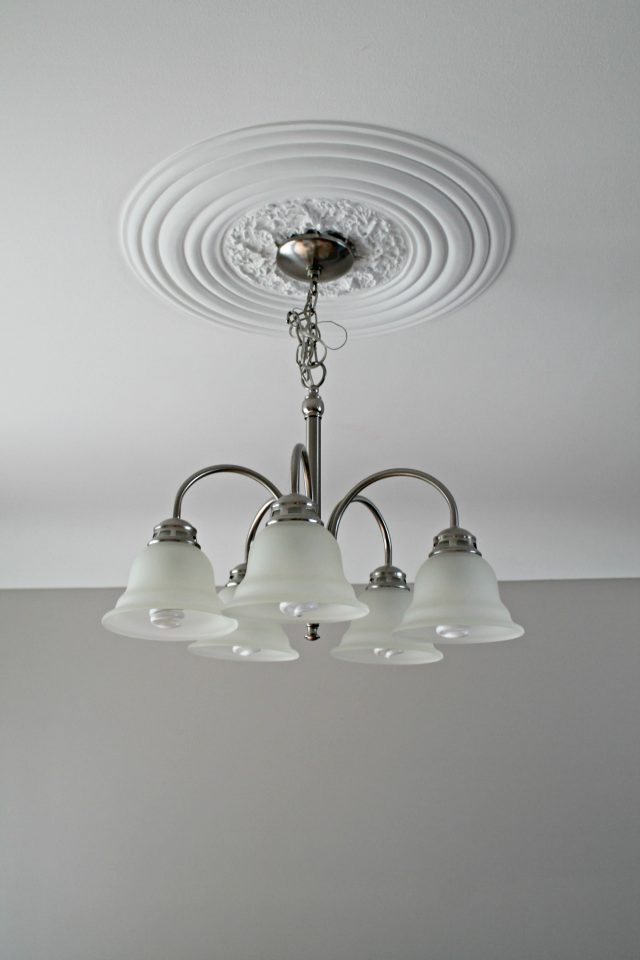 Here are some replacement options I've found (I kind of love them all), so be sure to comment and let me know which is your favorite.
Lighting Options:
I'd also really love to find a large piece to hang on the wall, maybe something like the wooden sign we have in our living room that has an uplifting message or phrase. Any way, I'm in no rush to getting everything crossed off our list, because the hunt for the perfect pieces are so much fun!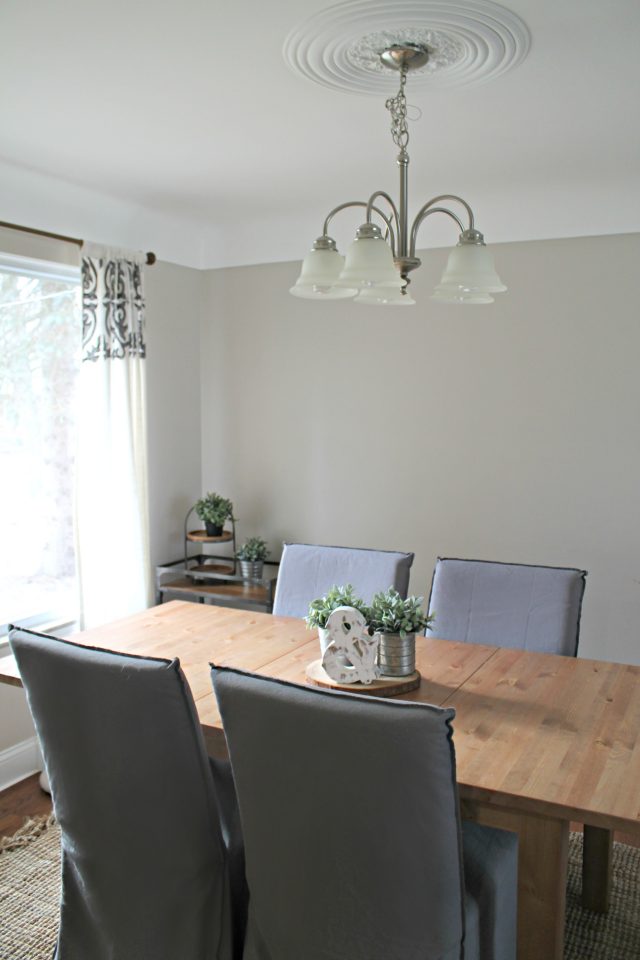 Ooh, don't forget —
Comment letting me know which of these four lighting option is YOUR favorite?
Love this post? Pin it for later here: