I am a proud Brand Ambassadör for IKEA U.S. This is a sponsored post.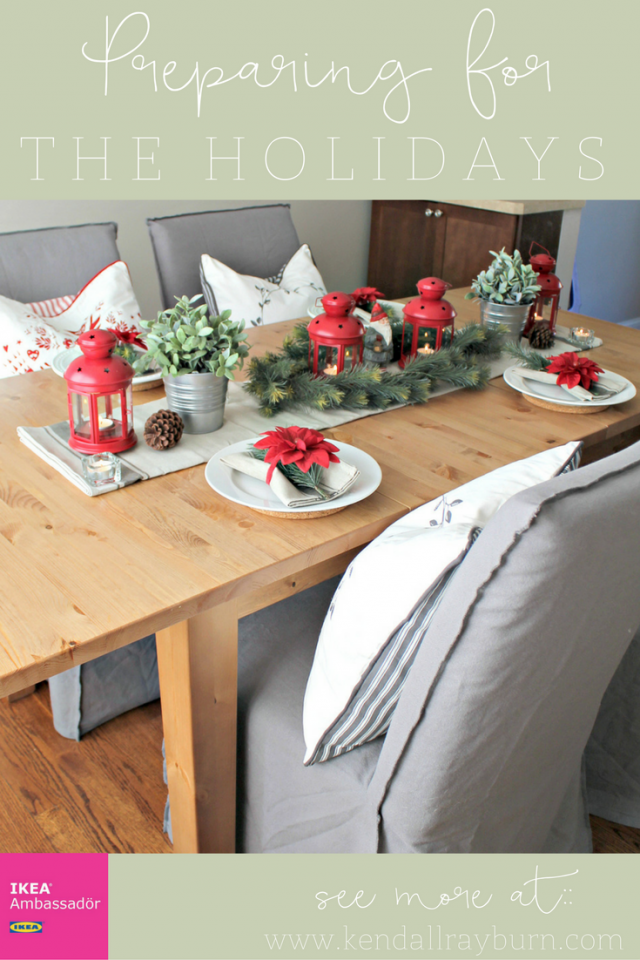 Hello, friends!
One of the things I love the most about our house is the open dining area that's right off the kitchen. When we bought our home I dreamed about everyone gathering around a large dining table, enjoying holiday dinners together. Flash forward to today, when I'm prepping for Thanksgiving and getting ready to see those dreams come to life! Only one thing was missing, a large, gorgeous table, and chairs.
My husband William and I headed out to our local IKEA to browse the selection, wanting to find the perfect fit for our family. We knew we wanted a large table that could expand to accommodate our family, and we fell absolutely in love with the STORNÄS Extendable table in a gorgeous antique stain. Seriously, it was love at first sight and actually stopped me in my tracks. Plus, the leaves of the table can be stored underneath when they're not in use! For the chairs we chose these gorgeous HENRIKSDAL chairs in a rich grey. They are perfect for us because they're extremely comfortable and (are you listening fellow mommas) they have washable covers!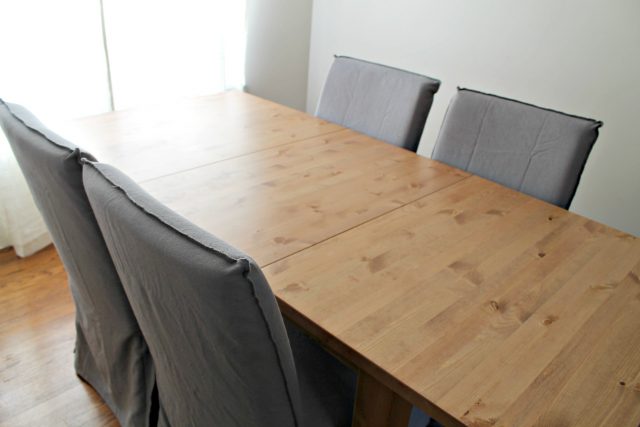 After our table and chairs were put together (which was so simple), we were ready to start decorating! I found so many incredible holiday items at IKEA that will carry us over to Christmas. And I just can't wait to show you! Are you ready?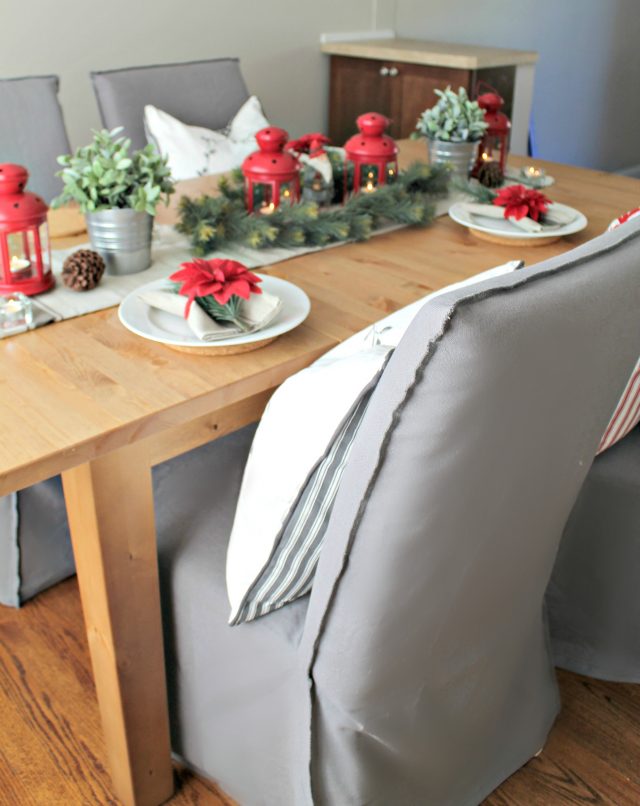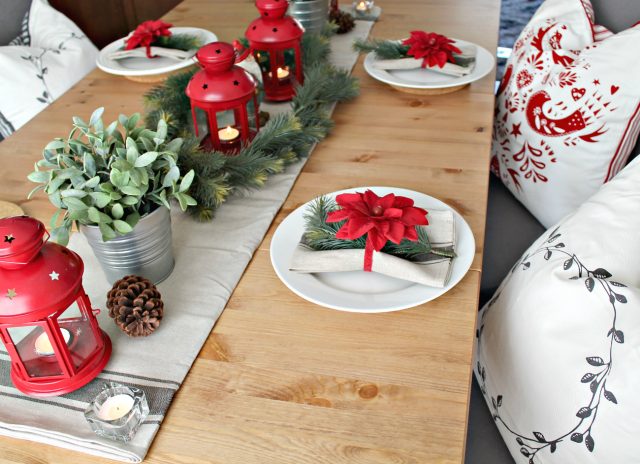 I fell in love with the IKEA VINTER 2016 collection, and loaded our table up with so many of the festive items. I wanted each seat to be cozy, so I added VINTER 2016 Pillow Covers to FJÄDRAR Inner Cushion for each seat. I really love the way they pop against the deep, warm grey of the chairs.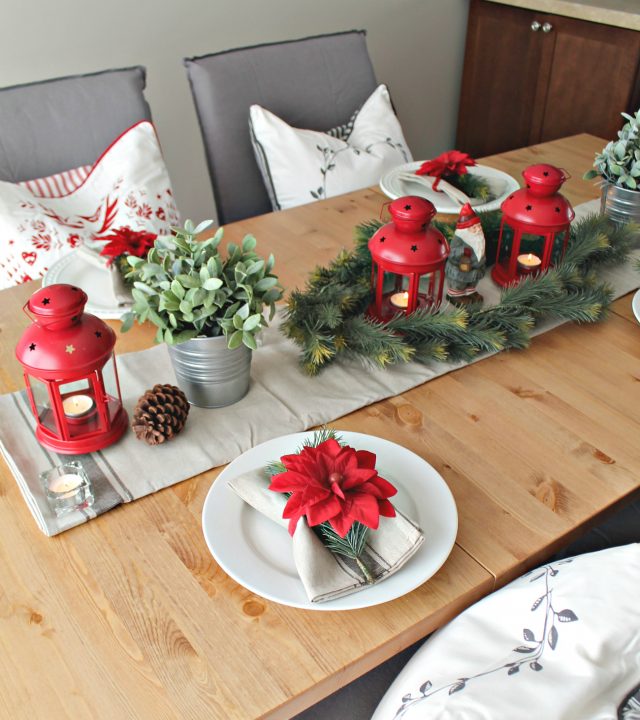 I loved the look and versatility of the VARDAGEN tablecloth, it was one of the first things I picked up for our holiday tablescape. I folded it to be used as a table runner for this setting, but I love that I can also cover the entire table with it. Plus, it washes up nicely, too – so I don't have to worry about the kids spilling on it, etc.
After I laid down the tablecloth, I started to create a base of SMYCKA Artificial Garland. This garland is great because it's easily moldable to fit your table decor, so I was able to size it perfectly for what I needed. After I had that on the table I began adding in those adorable ROTERA lanterns that you see. How pretty are those pops of red?!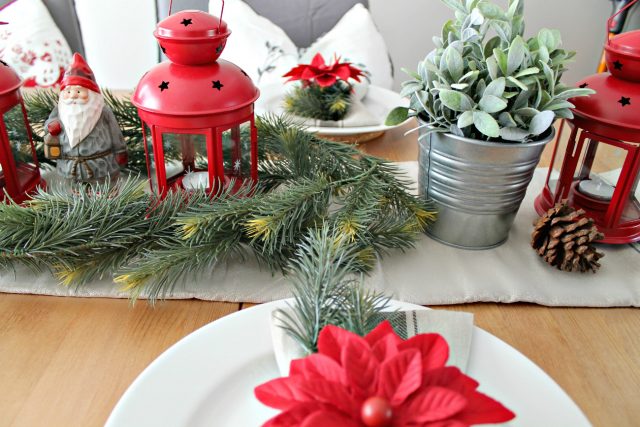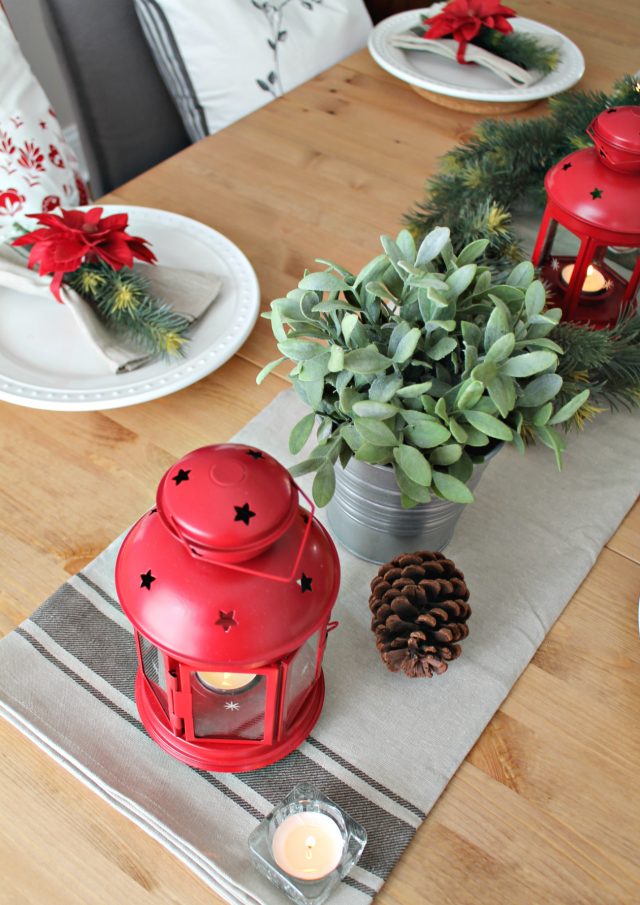 I placed GLIMMA tealights in the lanterns and scattered them around the table for that warm, comforting glow that candles offer. It really sets the ambiance of the room when they're all lit.
A few FEJKA artificial potted plants in their SOCKER plant pots really helped to tie everything together. We also added two SMYCKA artificial wreaths to the walls of or dining area to make everything cohesive.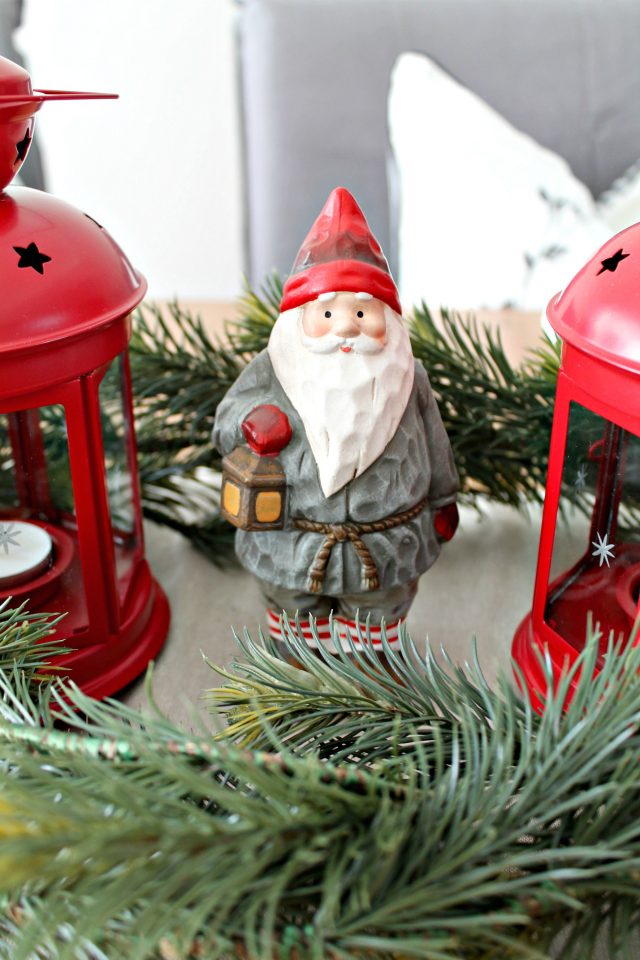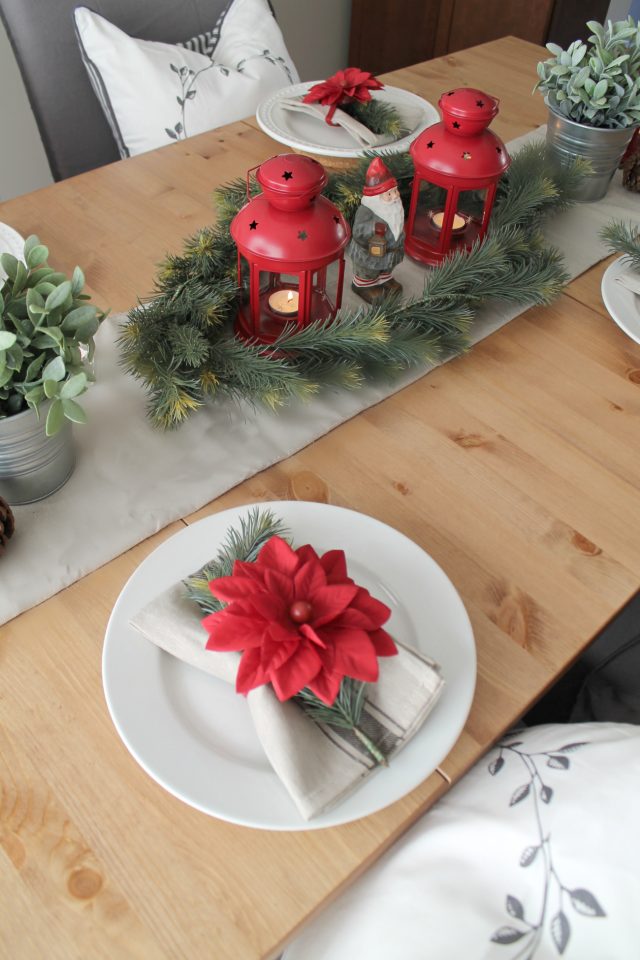 And, of course we needed this adorable ceramic Santa Claus to make our holiday table complete! Isn't he sweet? We topped our plates on the table with the VARDAGEN napkins, these gorgeous napkin holders, and a small sprig of spruce, I really love the way it looks against a plain white plate. So simple and yet so pretty!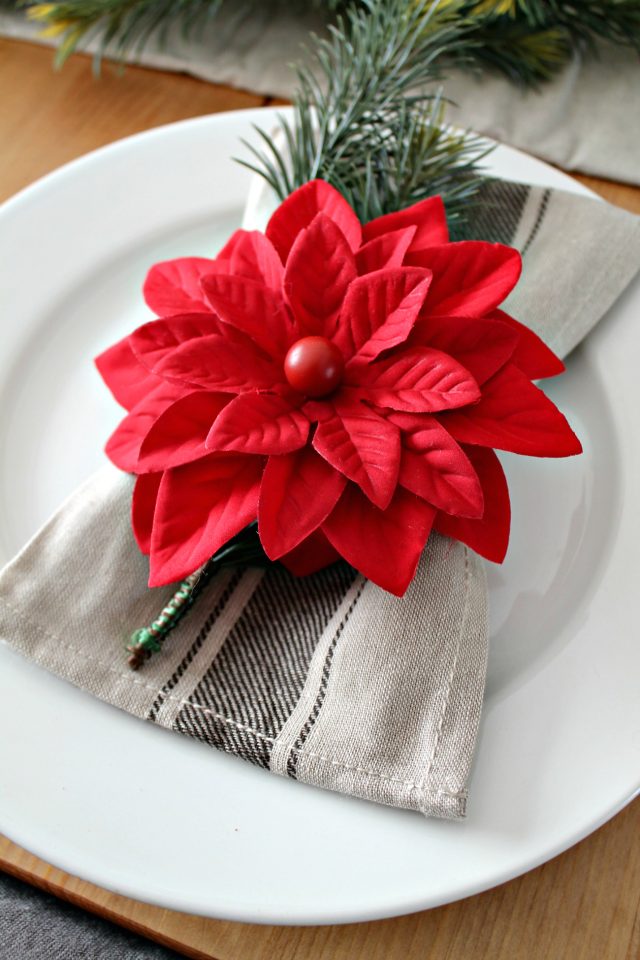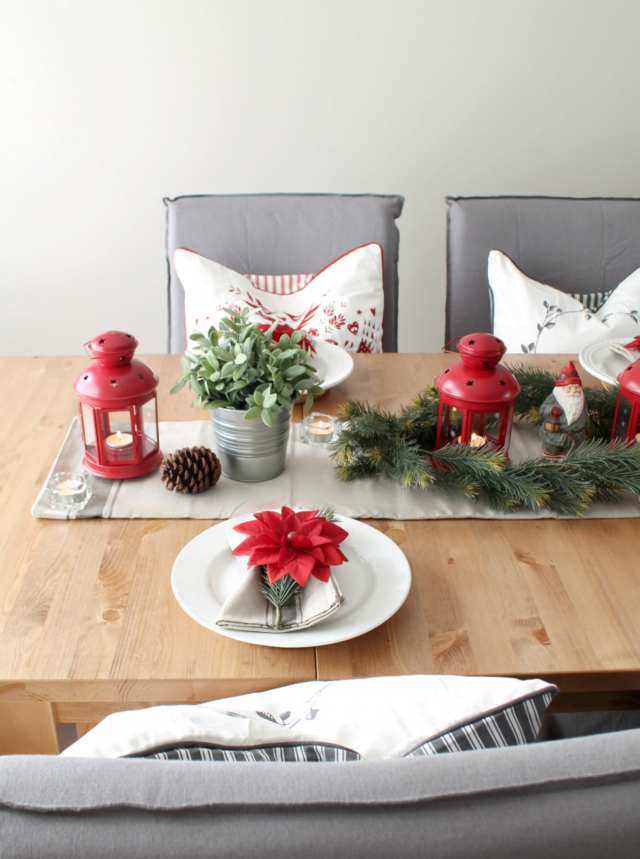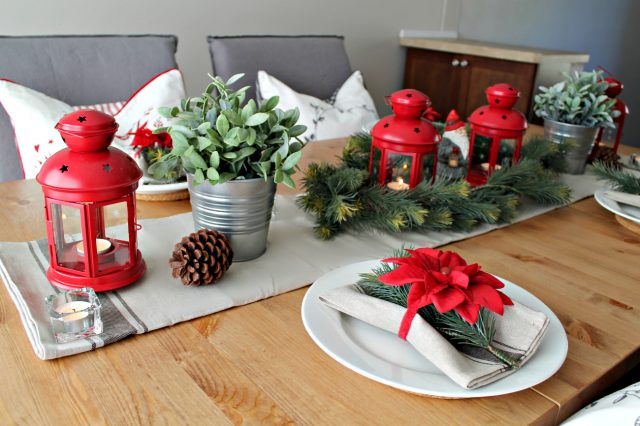 I am just loving how everything came together in our dining room, and I can't wait to have my family here to enjoy a great holiday meal together!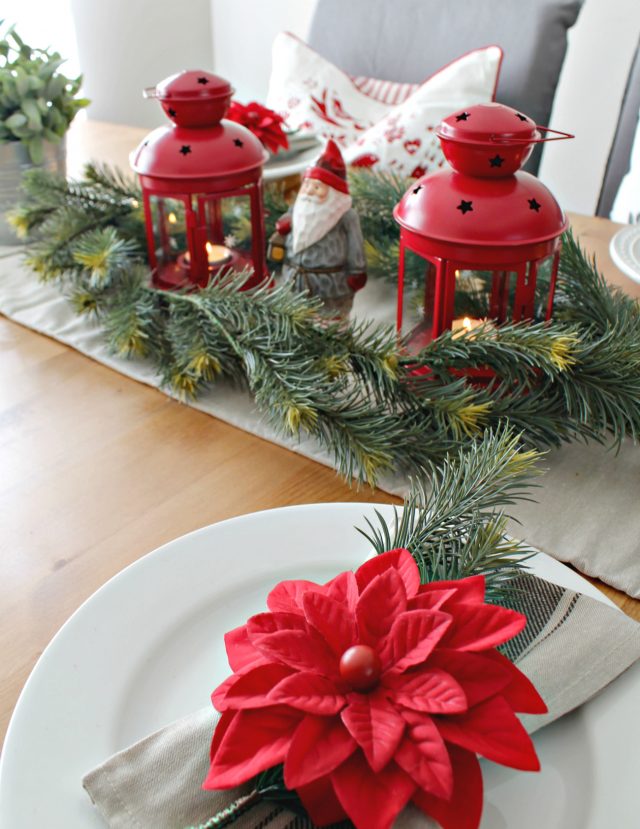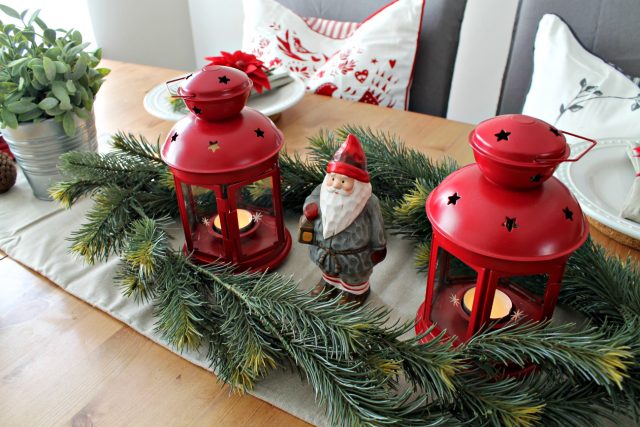 So, what do you think? Everything came together nicely, right? I'll be sure to share more photos on my Instagram so you all can see how this gorgeous table grows and changes with our family! If you need great family furniture pieces, or holiday decor, be sure to check out your local IKEA (here's a store locator) or shop online!
We are proud to shop IKEA because they design for everyone, it's called Democratic Design. Everything at IKEA has the right combination of form, function, quality, sustainability, and it's all offered at a low price. IKEA helps families like mine save big on what we need the most in our homes, and it's because of that, that I am so very proud to be an IKEA ambassador for 2017!
Have YOU started decorating for the Holidays?
What does your holiday table look like?
Love this post? Pin it for later here: