The Kendall Rayburn Blog is a participant in the Amazon Services LLC Associates Program, an affiliate advertising program designed to provide a means for sites to earn advertising fees by advertising and linking to Amazon.com.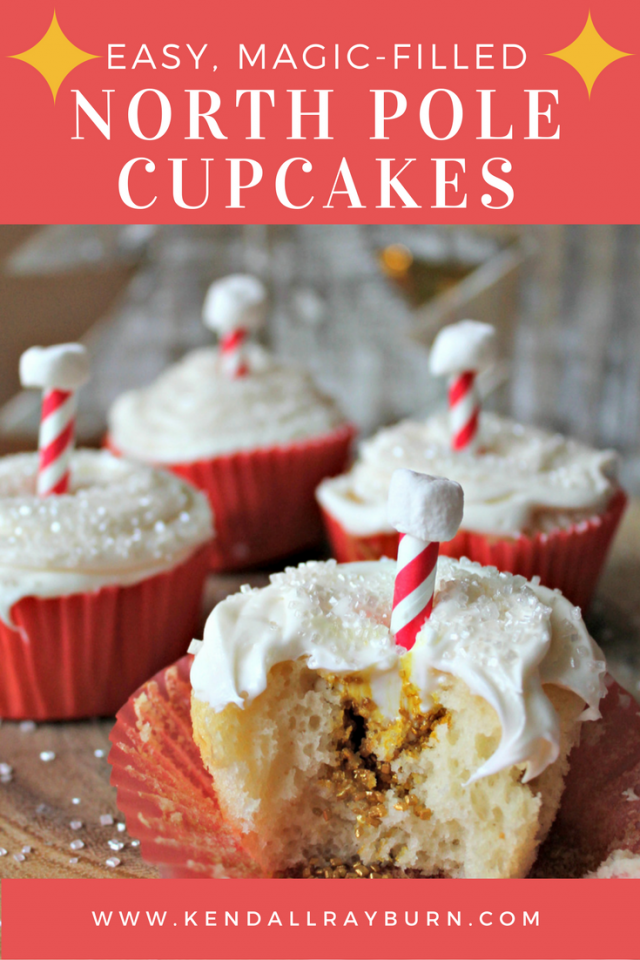 Hello, friends!
Are you ready to see the easiest and cutest holiday cupcakes ever? I am so excited to share these Easy Magic-Filled North Pole Cupcakes with you! What makes them magical? They're filled with glittery, golden sprinkles of Christmas magic, that's why! These cupcakes are SO easy to make, perfect to decorate with kiddos!
You'll Need
Steps:
Bake cupcakes following directions on package, set aside to cool.
Using your finger, press holes into the center of each cupcake.
Fill the hole with golden sprinkles.
Top with vanilla icing (I use a ziploc bag to pipe out my frosting, but you can spread it on as well).
Top with white sparkling sugar sprinkles to make it look like snow.
Cut a red and white straw in half, insert it in the middle of the cupcake.
Top your straw with a mini marshmallow.
Enjoy!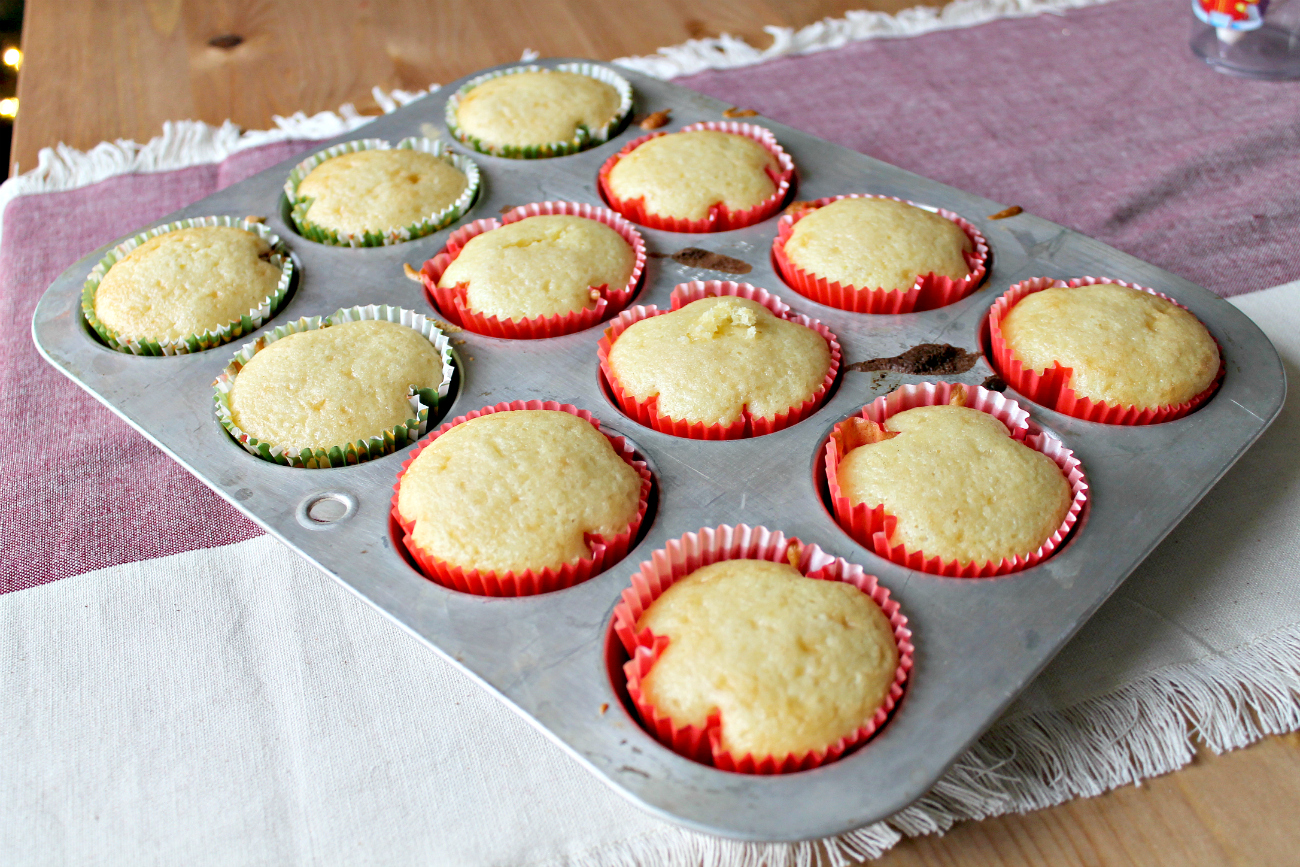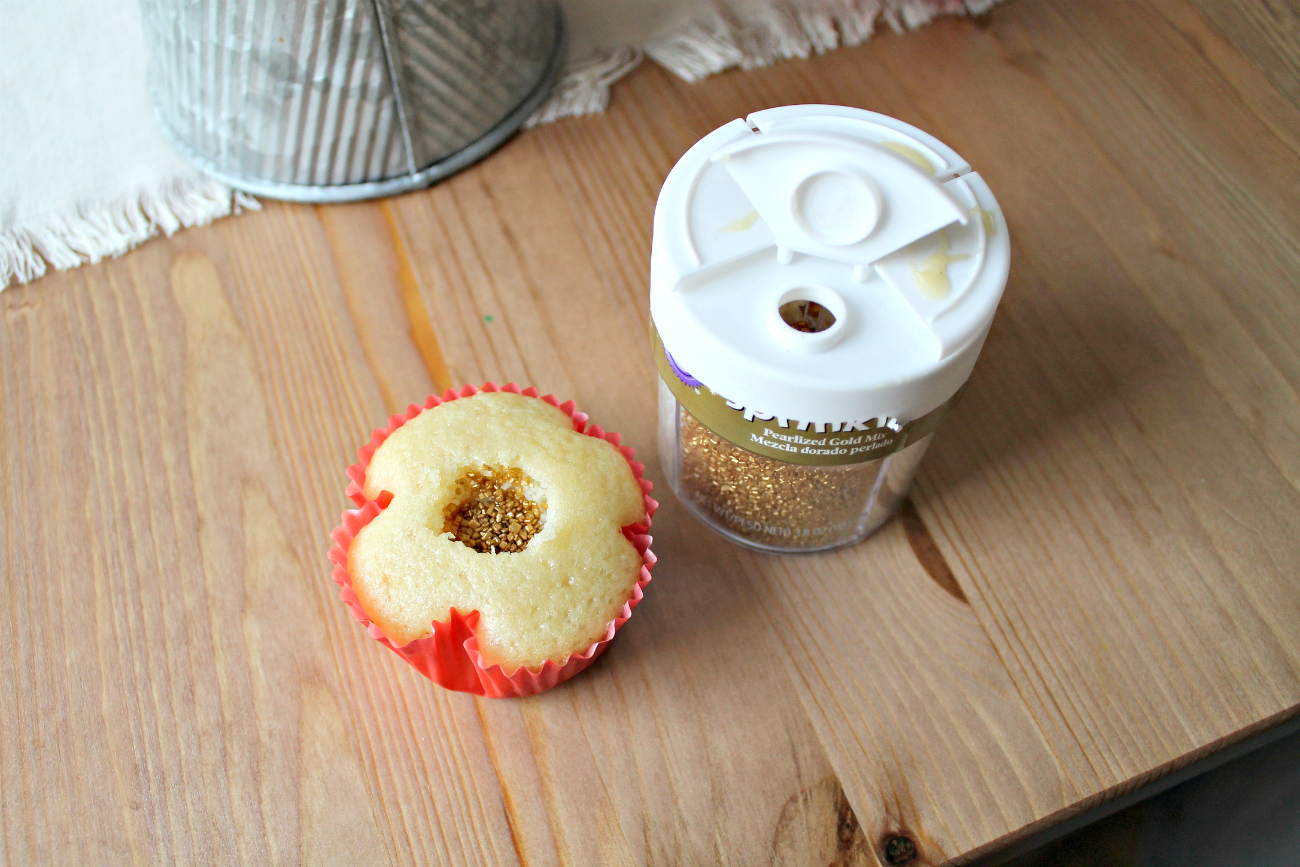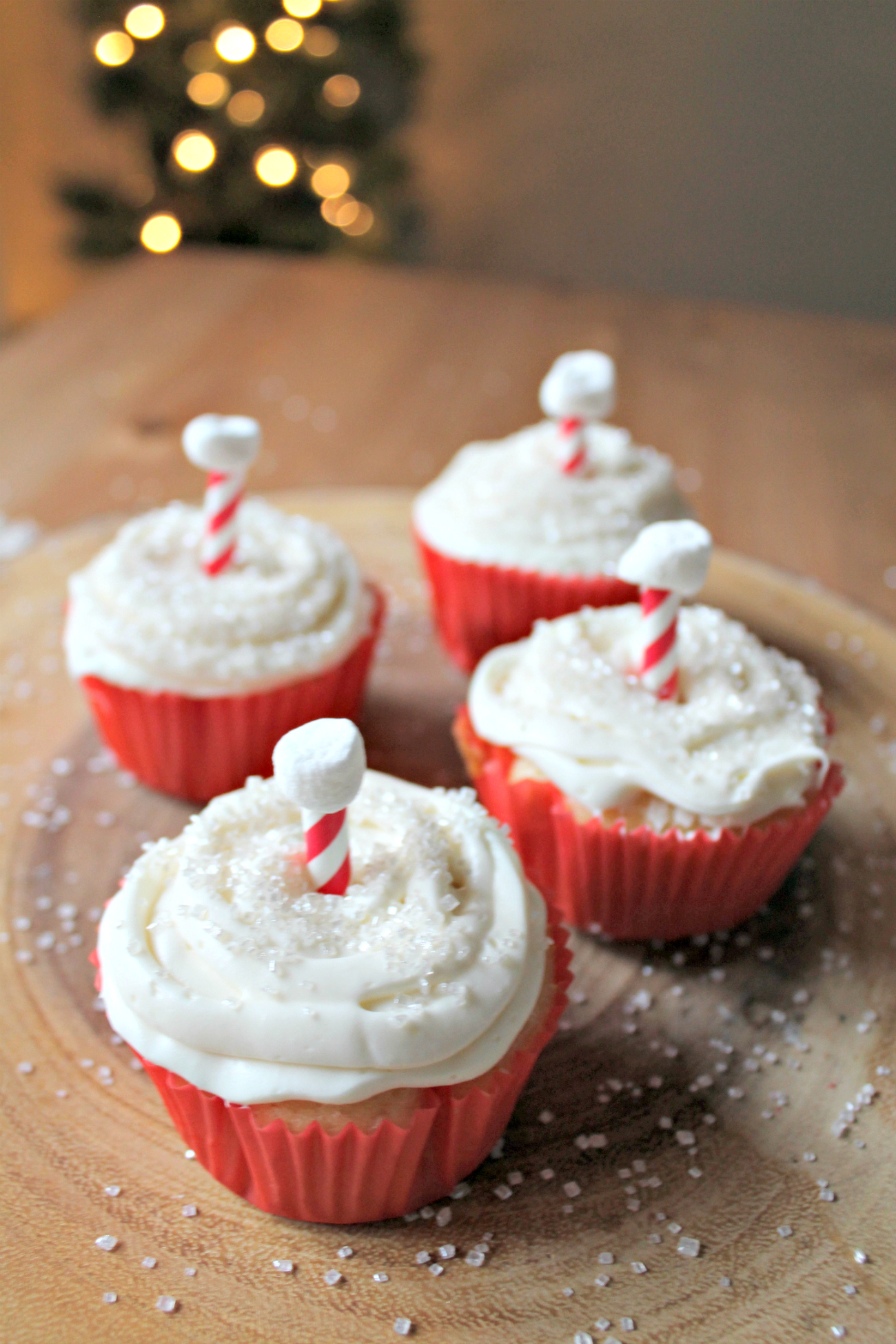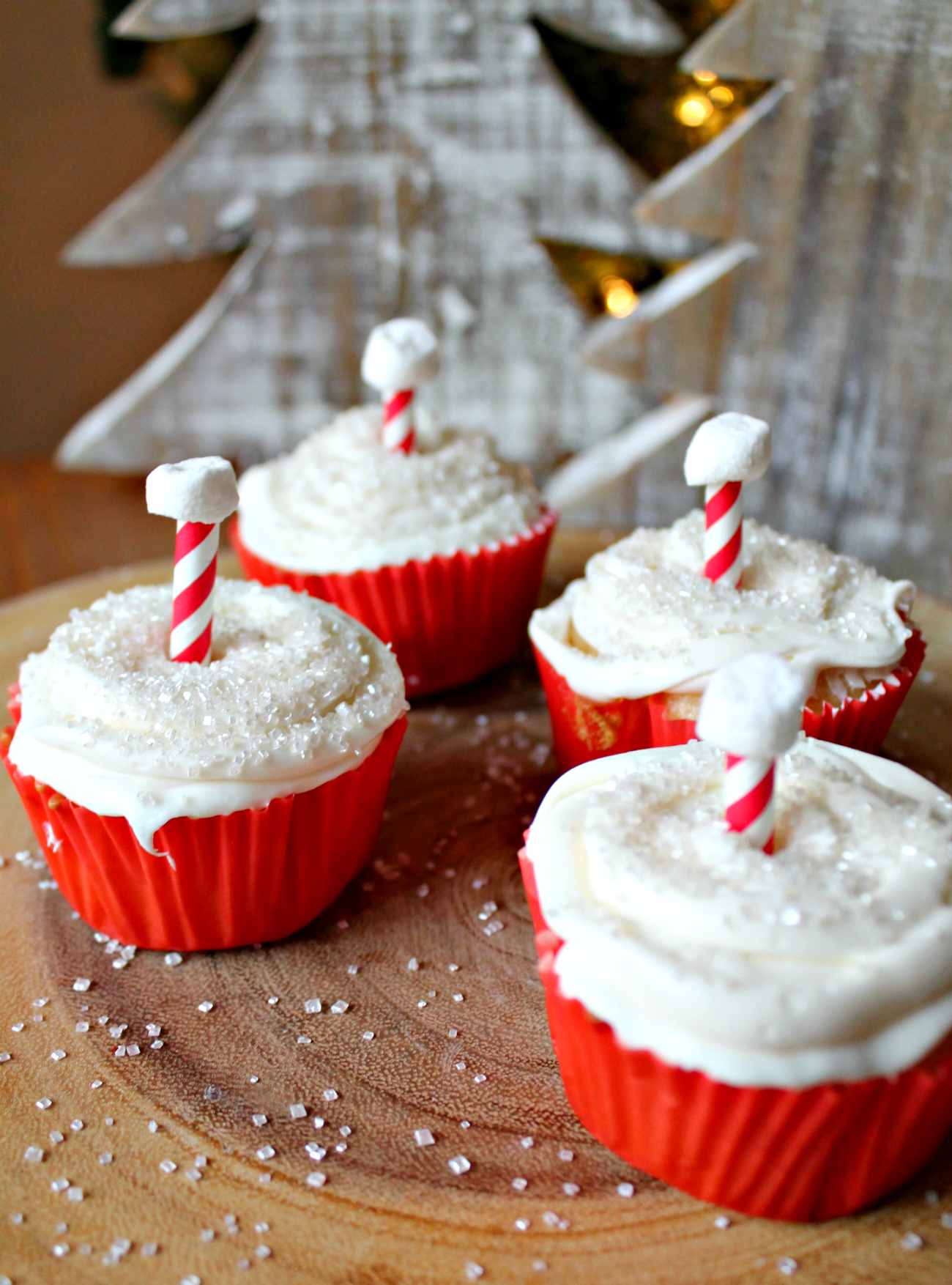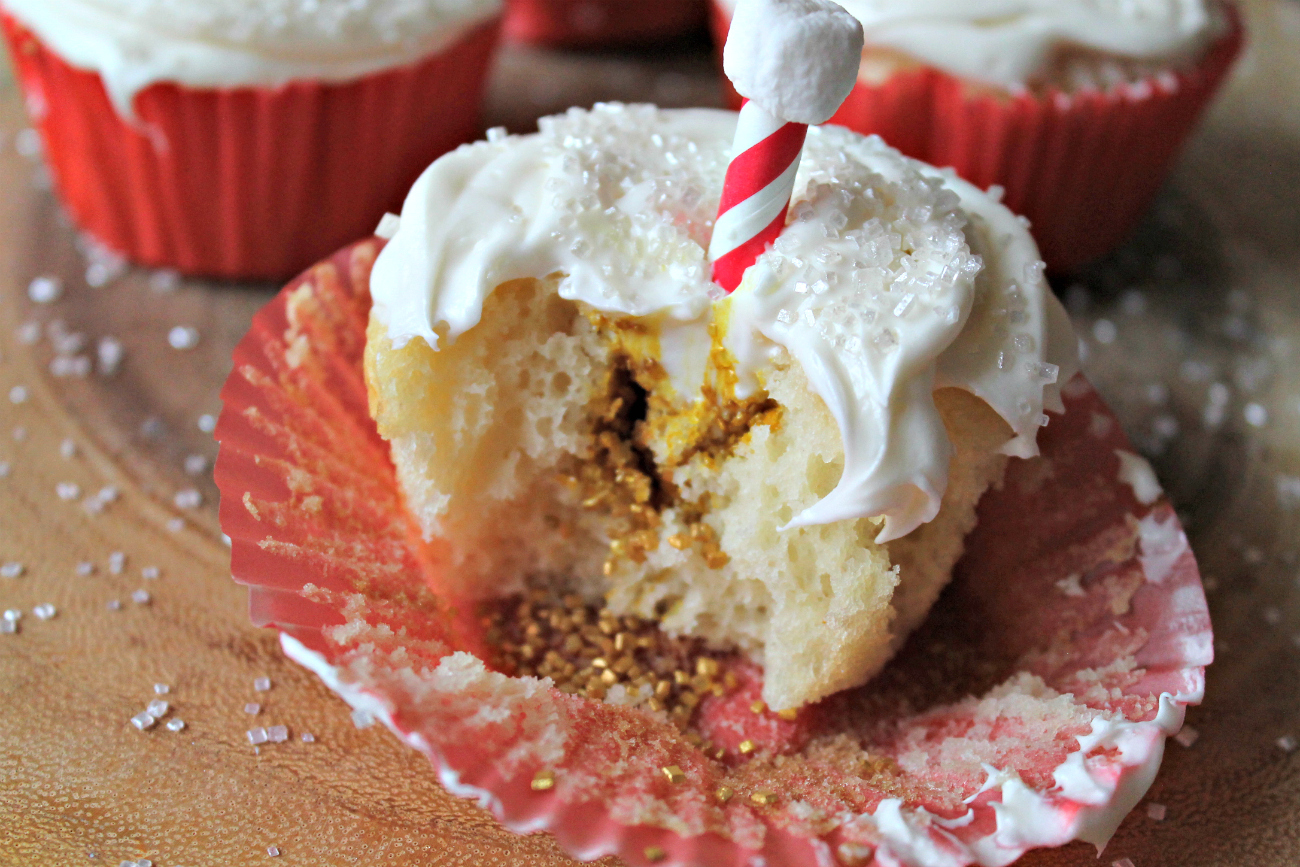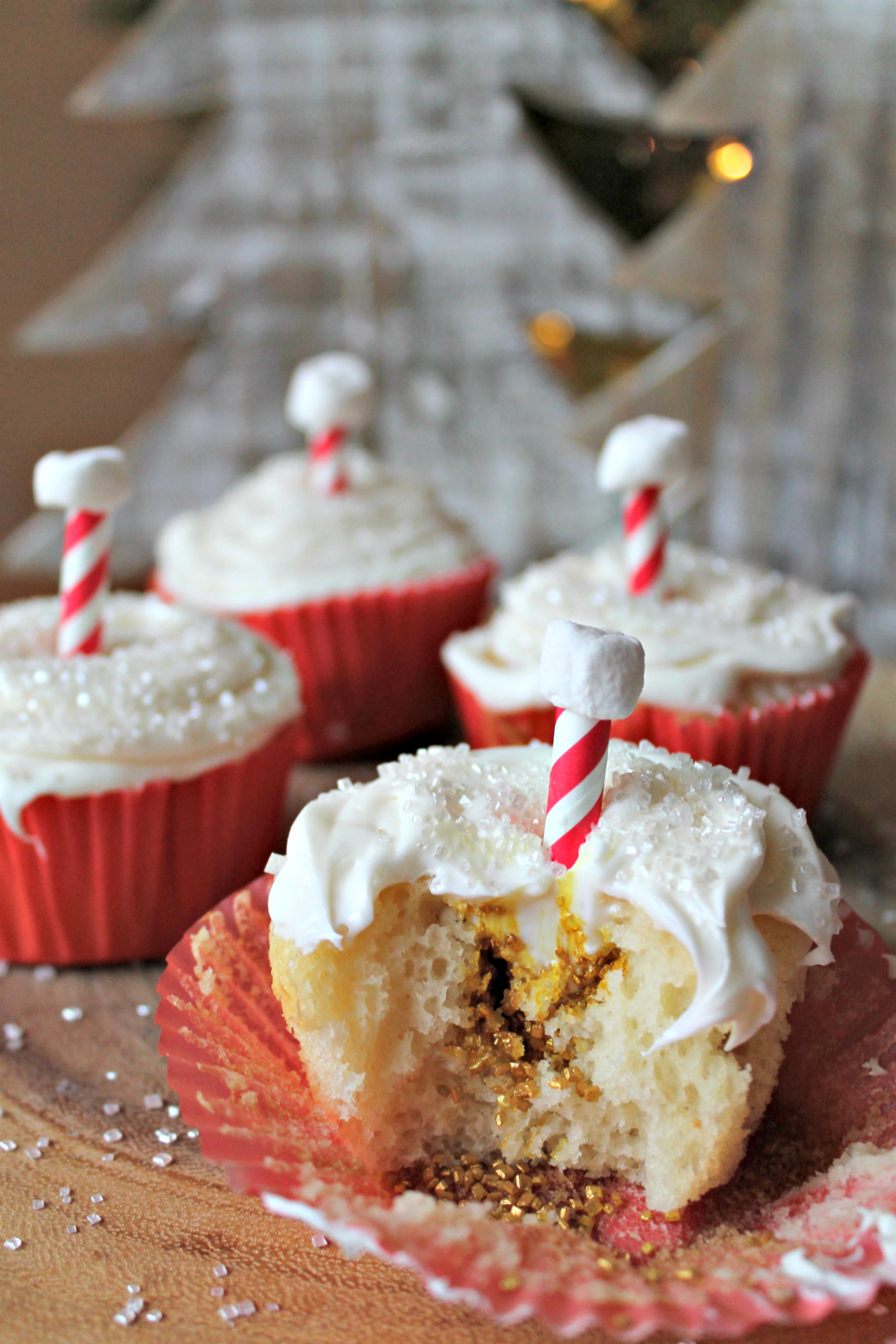 Aren't these so cute? I'm really happy with the way they turned out, and your holiday guests will be so impressed when they take their first bite and see the golden sprinkles inside! Just tell them it's a sprinkle of Christmas magic!
What are your favorite sweet treats to make during the holidays?
For more Holiday food ideas, head here!
Love this post? Pin it for later here: