The Kendall Rayburn Blog is a participant in the Amazon Services LLC Associates Program, an affiliate advertising program designed to provide a means for sites to earn advertising fees by advertising and linking to Amazon.com at no additional cost to you. Thank you for shopping through these 20 Hilarious Halloween Costumes for Dogs links to help to support this blog!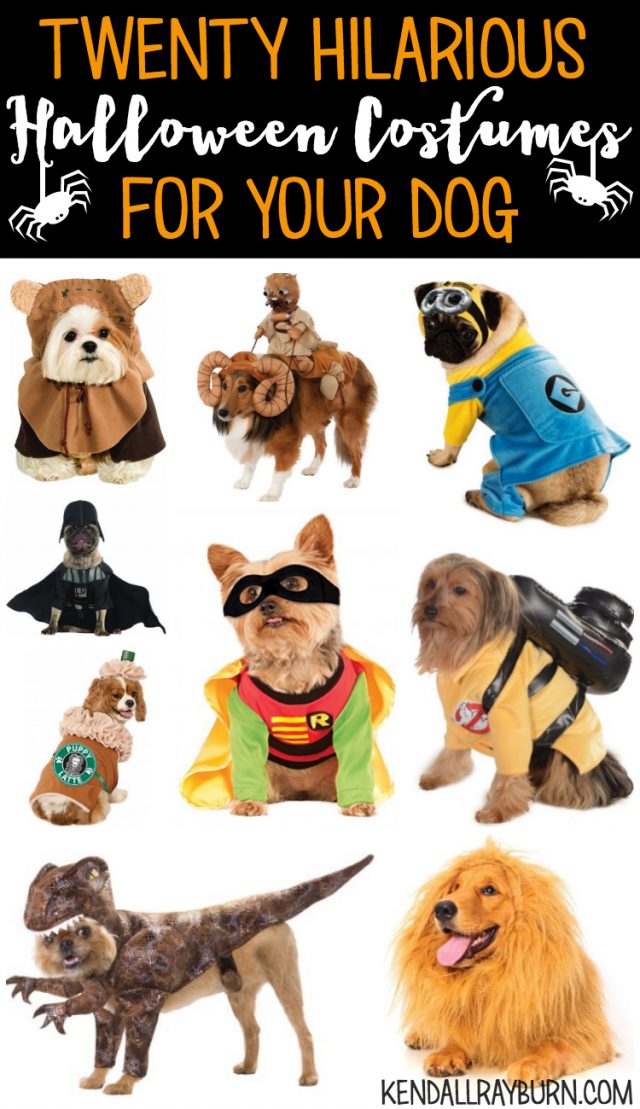 Hello, friends!
Hope you're having an incredible day so far. As you can probably tell by the title of the post, today we're sharing twenty HILARIOUS costume ideas for dogs! I have to admit, I laughed more while creating this list than I have in a long time, so thank you for allowing me to enjoy that! I have searched high and low for the funniest costumes for dogs, so I hope you're able to find the perfect fit for your pet!
If you have kiddos, let them get involved in the costume choosing process, it's something that the whole family can enjoy!
Twenty Hilarious Halloween Costumes for Dogs
Tony the Cowboy (cowboy on back)
Robin (from Batman)
Which costume is YOUR favorite?