The Kendall Rayburn Blog is a participant in the Amazon Services LLC Associates Program, an affiliate advertising program designed to provide a means for sites to earn advertising fees by advertising and linking to Amazon.com at no additional cost to you. Thank you for shopping through these 20 Hilarious Halloween Costumes for Cats links to help to support this blog!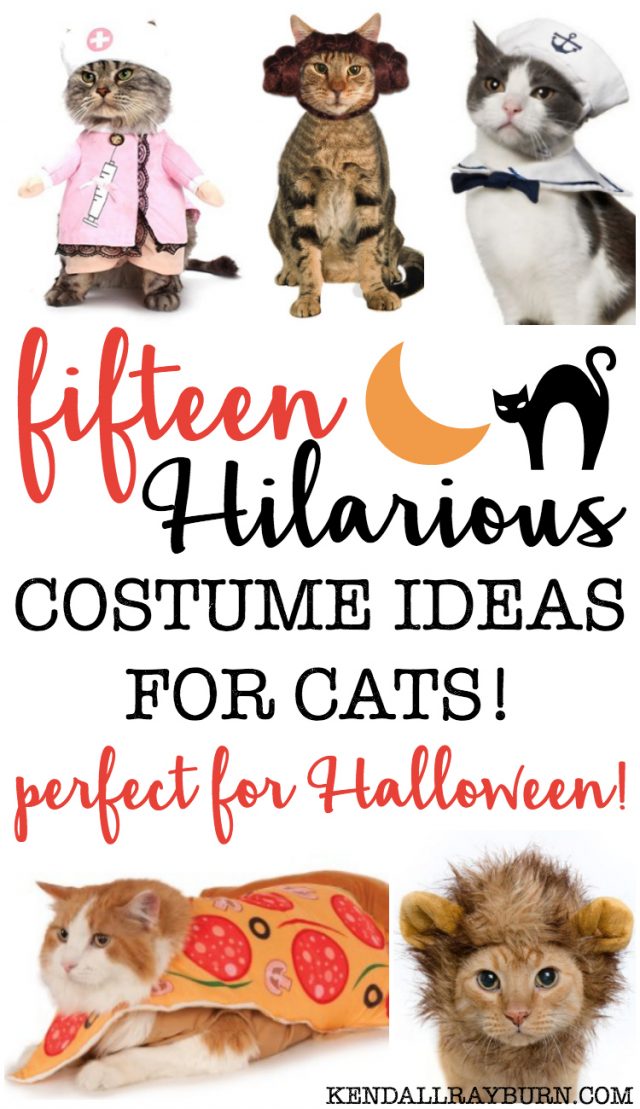 Hello, friends!
Hope you're having a great day! As you may have already figure out, I'm obsessed with my pets. We currently have two dogs, and three cats. And since we posted a list of 20 Hilarious Halloween Costumes for Dogs yesterday, we just had to follow it up with a list for cats, right?! I hope you love the list and are able to find something fun for your cat this Halloween! Enjoy!
Fifteen Hilarious Costume Ideas for Cats:
Which costume idea is YOUR favorite?