The Kendall Rayburn Blog is a participant in the Amazon Services LLC Associates Program, an affiliate advertising program designed to provide a means for sites to earn advertising fees by advertising and linking to Amazon.com. Keep scrolling for 25 Under $10 Gifts for Your Dog on Amazon!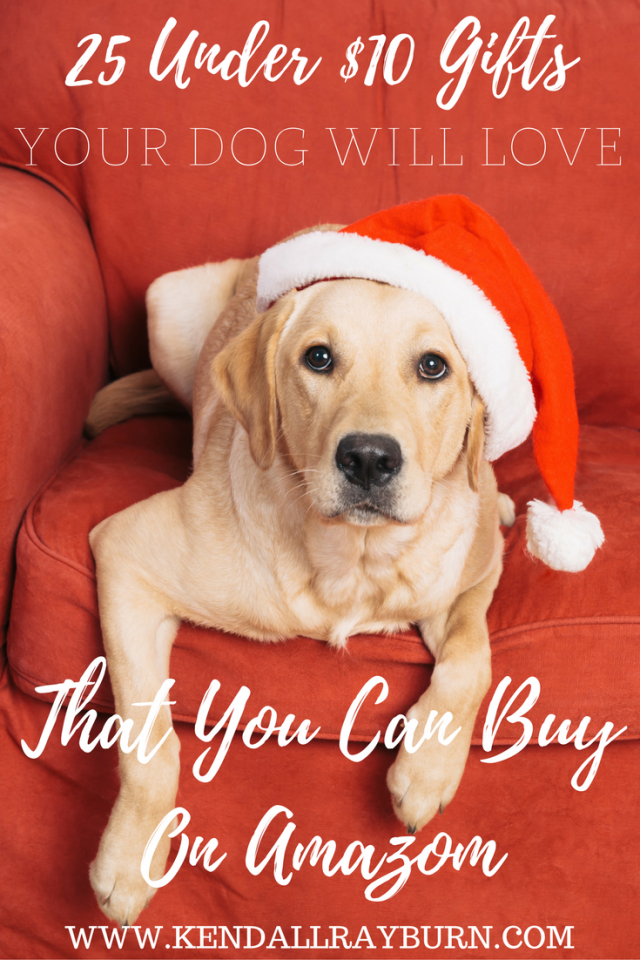 Hello, friends!
Hope you're having a great day! As you know, we LOVE our pets. We have two adorable dogs, Emma (Labrador Retriever) and Ted (Beagle Miniature Pinscher Mix), and they are both spoiled rotten. For Christmas I love to leave a couple of toys for them in their stockings that they can pull out and enjoy on Christmas day. Right now Amazon has some INCREDIBLE deals on dog toys, especially from our favorite almost indestructible brand, KONG.
With two dogs that love to chew, it's usually so hard to find toys that they will love and that will last, so I've complied a list of some of our favorite dog toys that just happen to be on sale for under $10 on Amazon! So, take a peek at the list below and pick something up for your pup for the holidays!
Under $10 Gifts for Your Dog:
Do you purchase gifts for your pets during the holidays?
Tell us what your dog's favorite toys are in the comments below!
Love this post? Share it on Pinterest here: