The Kendall Rayburn Blog is a participant in the Amazon Services LLC Associates Program, an affiliate advertising program designed to provide a means for sites to earn advertising fees by advertising and linking to Amazon.com.
25 Under $25 Gifts for Kids on Amazon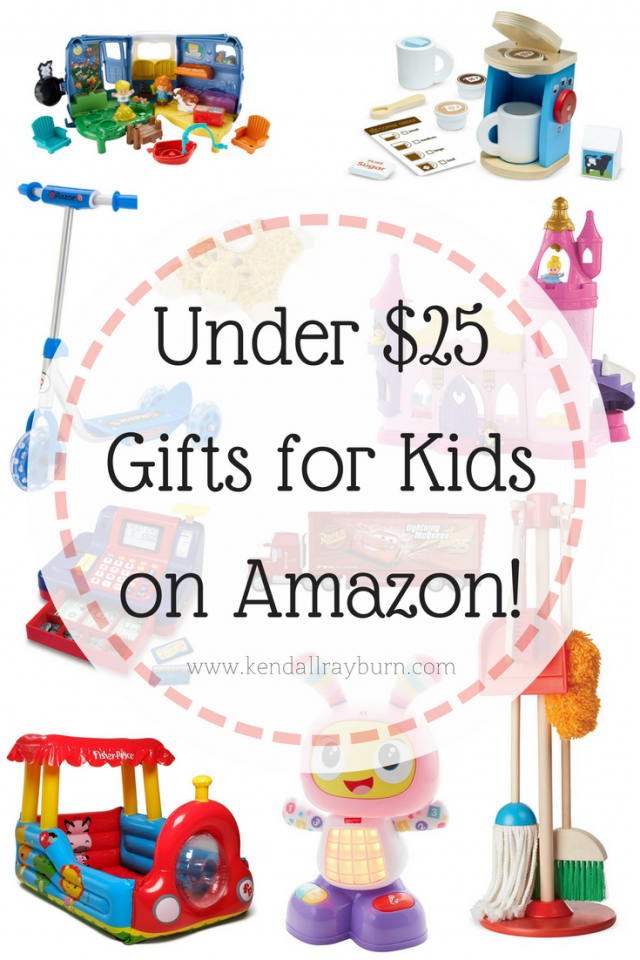 Hello, friends!
I hope you're having a great day so far! I'm busy searching for all of the best deals this holiday season, and putting them together for you in easy shoppable lists. I love saving money whenever I can, so Pre-Black Friday, Black Friday, and Cyber Monday are my kind of days!
But, no worries, I'm doing all of the hard work for you! All you have to do is check out all of these amazing sales! Be sure to follow me on Facebook and Twitter because I'll be live tweeting and posting deals as they come in to save you as much as possible this holiday season. If you're sticking to a Christmas budget this year like I am, every dollar counts, right?
25 Under $25 Gifts for Kids on Amazon
What are YOUR favorite kids gift ideas on a budget?
Leave them in the comments below!
Love this post? Pin it for later here: