A huge thanks to our friends at Beddys  for sponsoring today's post! Keep scrolling to see our pick for the best Bedding for Kids!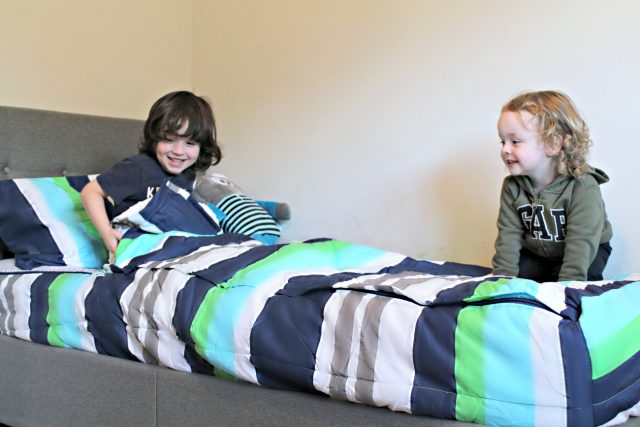 Hello, friends!
Happy Friday! I am so excited about today's post because I'm sharing my new favorite bedding for kids! About a month ago we got this Ideal Stripe bedding set for Wyatt and I just can't tell you how much we love it! But first, let's talk a little bit about Beddys.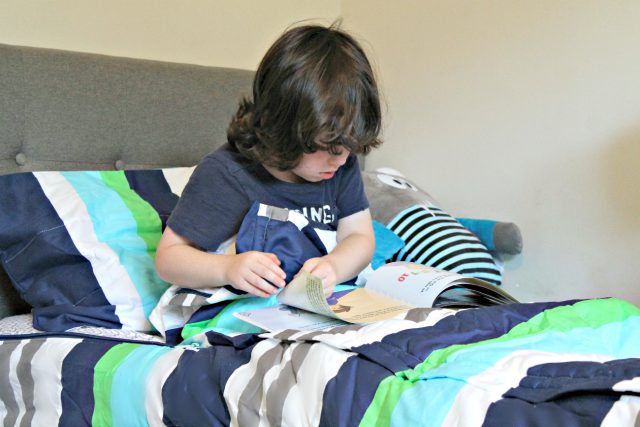 Beddys is zippable bedding, so it's easy for kids to make their own bed because it's as simple as zipping! No more sheets and blankets tossed about, all of it is one piece like a sleeping bag. You simply put it on just like you would a fitted sheet, zip, and you're done!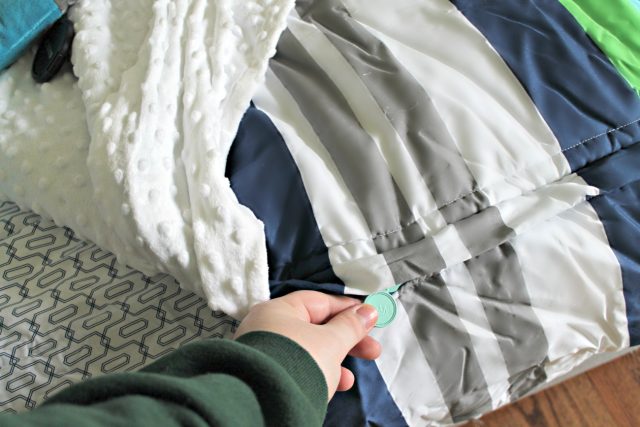 Our boys are all about doing things on their own – and making their own beds each morning is a big step for them. Since getting this set I'm already eyeballing the Nautical Navy set for Levi's room!
Another amazing thing about this bedding that's worth mentioning is that it's great for kiddos who have any kind of sensory issues. Wyatt has Autism and likes to be cuddled, so the fact that I can zip him into bed at night is so comforting for him! In fact, when he goes to bed and we don't zip him in, he requests it which is huge for him. The interior of the bedding is cozy and soft, so he's snug as a bug!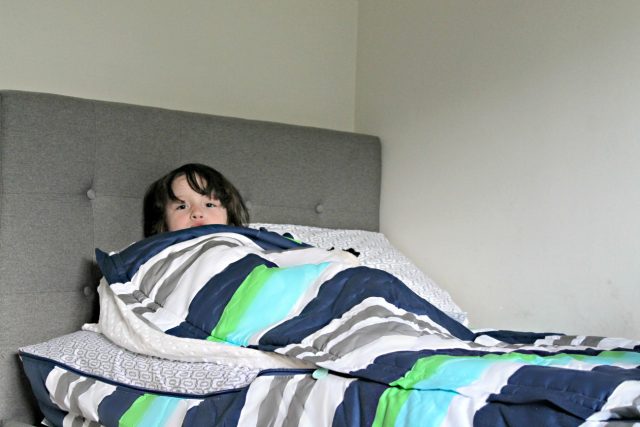 The folks at Beddy's also sent us this adorable Beddy's Buddies and Book Combo Pack so Wyatt would have a new friend and a new book! The book is about a little one and their buddy, which was so cool because Wyatt kept looking back and forth between the book and his new friend.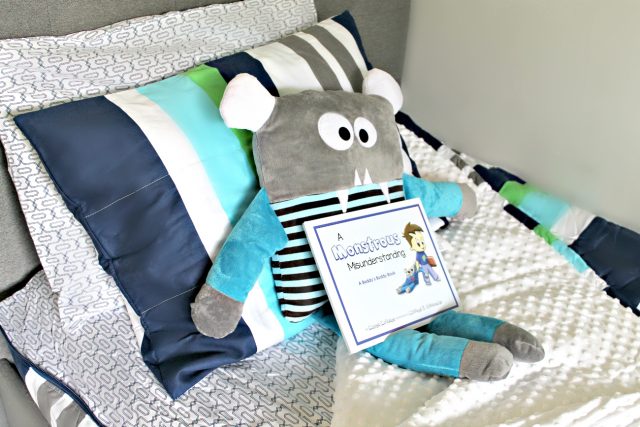 Beddy's is having some incredible sales today, so be sure to head on over to their site if you're interested in this bedding!
Have YOU heard of Beddy's?
Click Here to Shop Beddy's Black Friday Sale!