The Kendall Rayburn Blog is a participant in the Amazon Services LLC Associates Program, an affiliate advertising program designed to provide a means for sites to earn advertising fees by advertising and linking to Amazon.com. Keep scrolling for farmhouse kitchen favorites!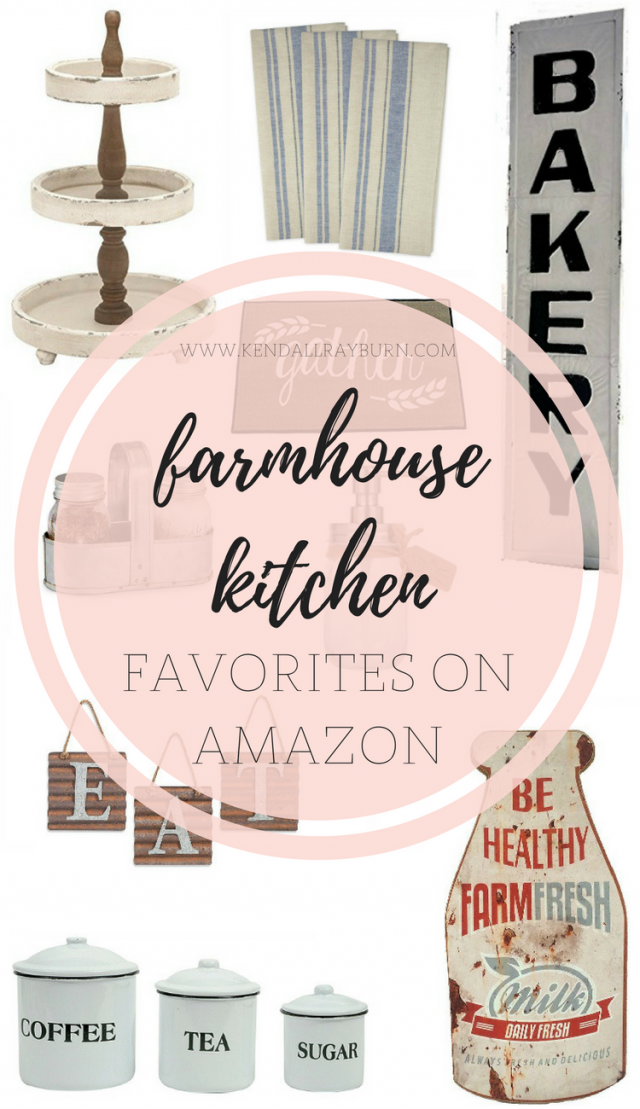 Hello, friends!
Hope you're having an awesome day! I am SO excited that it's Friday, this momma needs a weekend off so badly. This is our second installment of Farmhouse Friday's (if you missed last week you can check it out here). Today is special because I'm also giving away one of the items pictured! But you'll have to keep scrolling to see how to enter.
Let's get to the goodness and check out some of our Farmhouse Kitchen Favorites, shall we?
Farmhouse Kitchen Favorites on Amazon
Side Note: If you don't have Amazon Prime and want to try it out free, you can click this link to get a 30 day free trial! [Try Amazon Prime 30-Day Free Trial
]
GIVEAWAY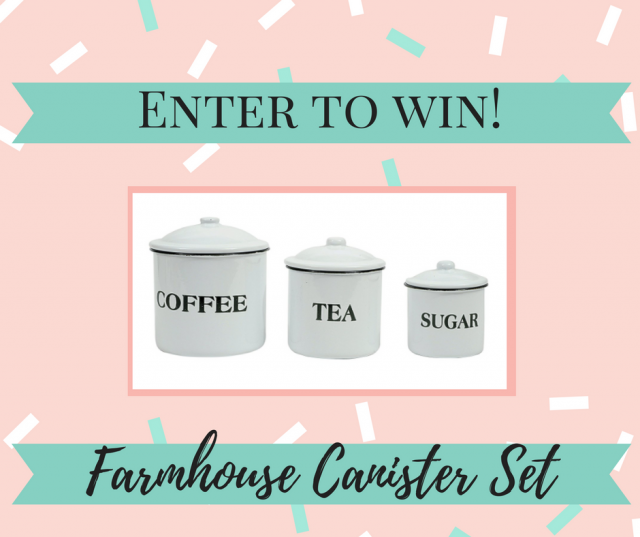 Yep, that's right! We're giving away one of these ADORABLE farmhouse canister sets! To enter, simply head over to our Facebook page! GOOD LUCK!
Which Farmhouse Kitchen item in this round-up is YOUR favorite?
Love this post? Pin it for later here: