The Kendall Rayburn Blog is a participant in the Amazon Services LLC Associates Program, an affiliate advertising program designed to provide a means for sites to earn advertising fees by advertising and linking to Amazon.com. Keep scrolling for Children's Books that Encourage Speech!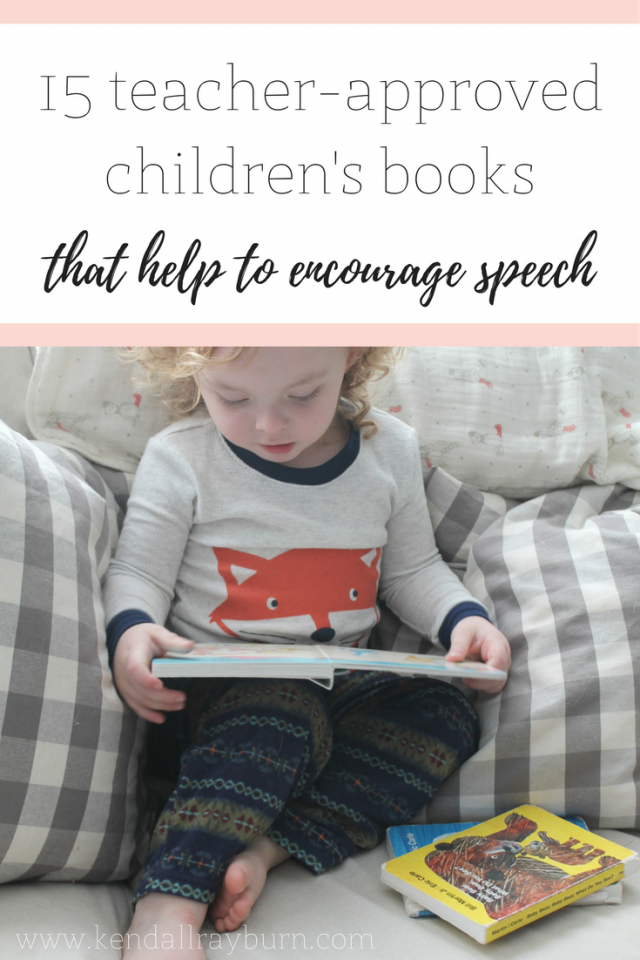 Hello, everyone!
Hope you're having an amazing day so far! As you know, I have two little boys – Wyatt and Levi. Wyatt was diagnosed with speech delay at a very early age, and then later given the Autism diagnosis. Over the years we've learned a lot – and we've been fortunate enough to have the most amazing educators working with our son. And once our second little guy Levi was born, I wanted to start applying what we learned as early as possible. Since Wyatt is still continuing his speech therapy outside of his Autism kindergarden program, we're still learning.
I wanted to open the door and start sharing more of this with you, because I want there to be resources available online for other parents who are traveling the same road. So, I reached out to three of my son Wyatt's past teachers and asked them for recommendations for children's books that encourage speech!
Children's Books that Encourage Speech
Does YOUR child have speech delay?
Have any books to add to our list?
Save this post for later by pinning below: