Keep scrolling to see our Top 20 Blog Posts of 2016!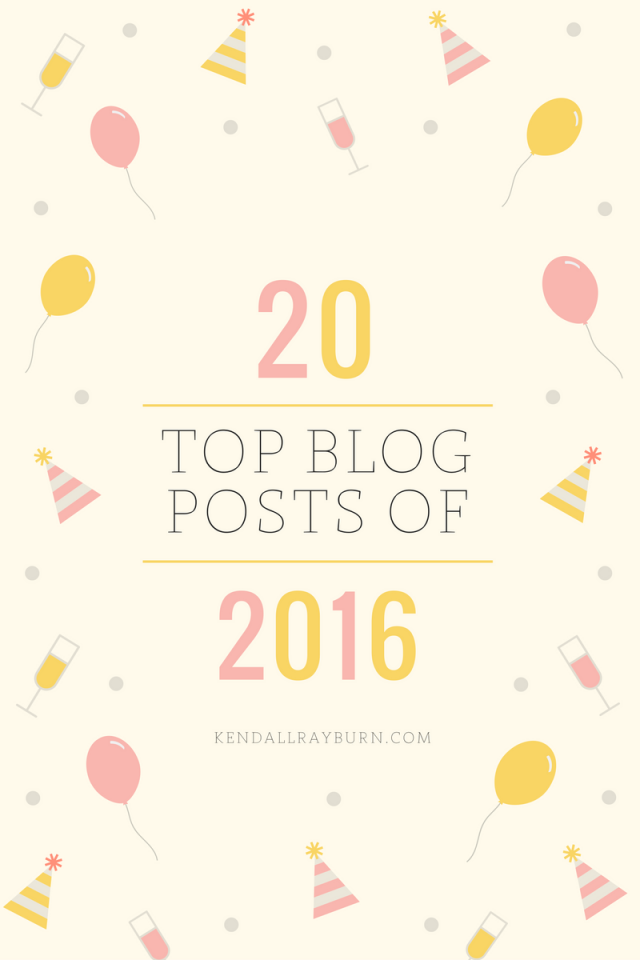 Hello, friends!
Can you believe it's already 2017? Wow, 2016 went by in a flash. I just wanted to take a moment to thank each and every one of you who keep coming back to see what's new. It's because of YOU that I am able to have a job that I absolutely love, and I am so grateful for your support!
I thought it'd be really fun to share which posts from 2016 got the most traffic for my blog. Looking at this list 1) Helps me to know what content you want to see 2) Shows me what I need to keep doing and keep working to do better in the new year. I also think it's really interesting to take a peek at other top lists from other bloggers to see what's worked for them. So go ahead and take a peek, you might discover a new favorite recipe to try, or find some decor you just have to have. Enjoy!
Top 20 Posts of 2016
What kind of content would YOU like to see from KendallRayburn.com this year?
Want to save this list for later? Pin it here: