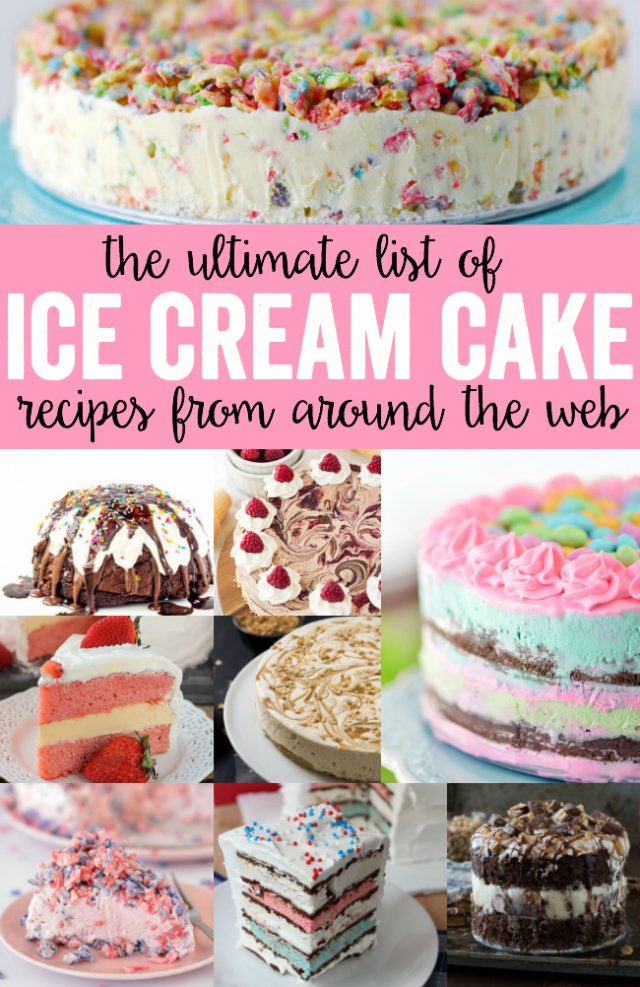 Hello, friends!
It's Friday! Yay! Let's celebrate by checking out these INCREDIBLE Ice Cream Cake Recipes! My son Wyatt's birthday is at the end of the month and I'm going to try and create a Gluten-Free Ice Cream Cake for us to enjoy on his special day. I was searching the web for some inspiration and came across so many amazing recipes – I just had to share them with you!
20+ Ice Cream Cake Recipes:
Do you see any recipes you'd like to try?
Am I missing an amazing Ice Cream Cake recipe from somewhere else?
Leave it in the comments!