Disclosure: This shop has been compensated by Collective Bias, Inc. and its advertiser. All opinions are mine alone. #InsideOutEmotions #CollectiveBias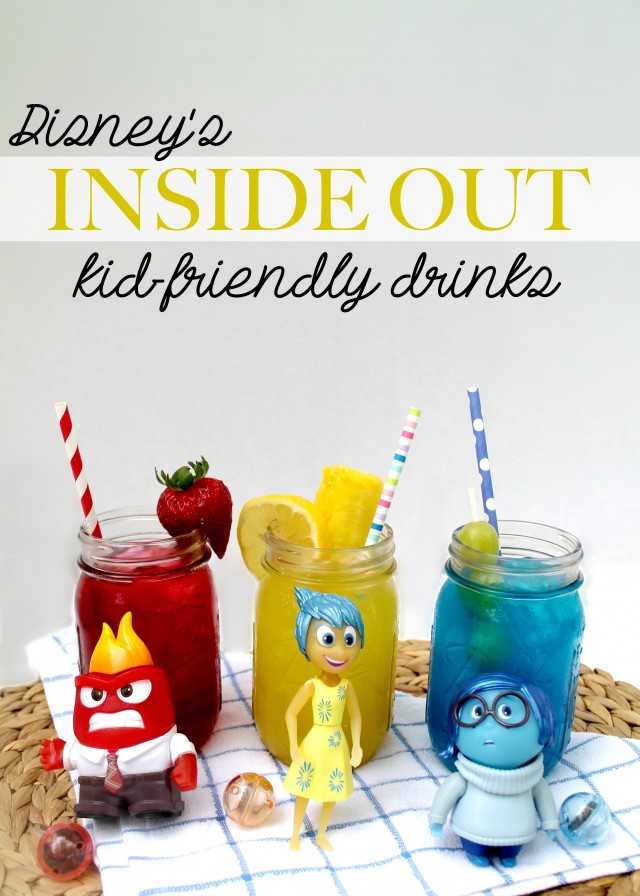 Hi, everyone!
Hope you're having a wonderful day! Have you heard the buzz around Disney's new Inside Out movie? It's getting huge head nods for it's ability to help children connect with their emotions. We're planning on taking Wyatt to the theater to see the film this weekend and can't wait to join in on the Inside Out fan club! We were browsing Walmart the other day and came across some awesome Inside Out merchandise!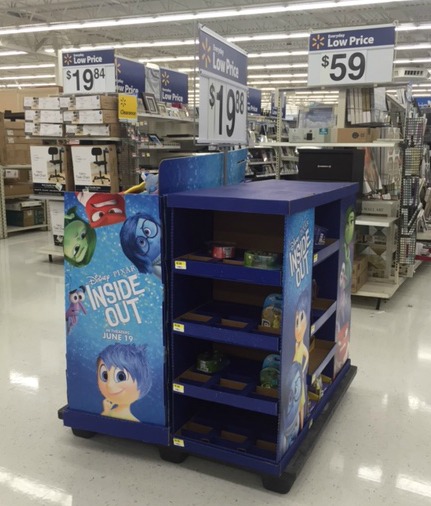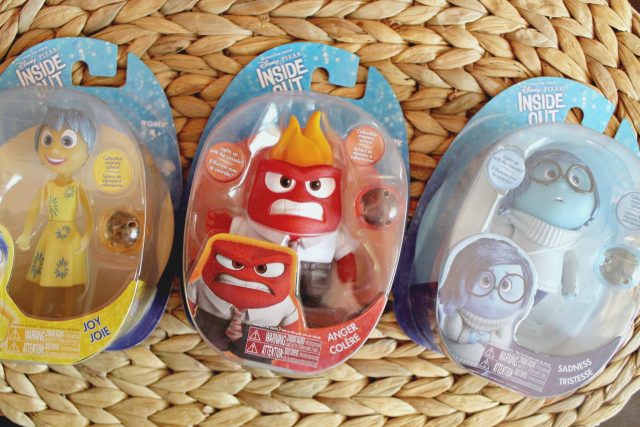 We ended up picking up these little guys, aren't they cute? They inspired me to create some kid-friendly Inside Out themed drinks, and I can't wait to share them with you today! These are perfect to make and enjoy with your kiddos after seeing the film in the theatre!
So, grab a couple of mason jars, fill them with ice, and let's get started!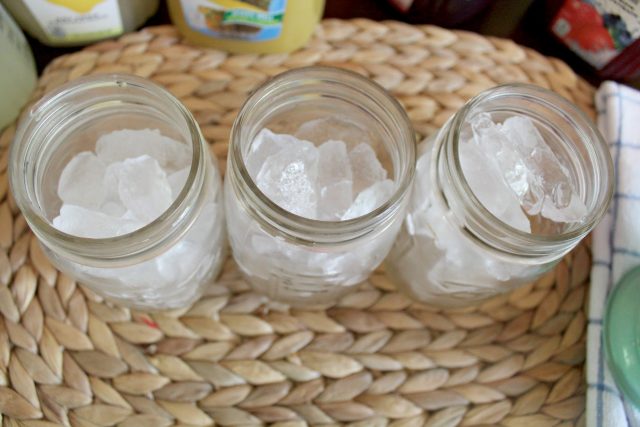 First up is our Anger drink, it's perfect for anyone who LOVES berries and wants to enjoy a fun anger-themed drink!
Recipe/Steps:
Fill Mason Jar to the brim with ice
Add 1 1/2 cup cranberry juice
Add 1 cup mixed berry juice
Stir
Add strawberries to garnish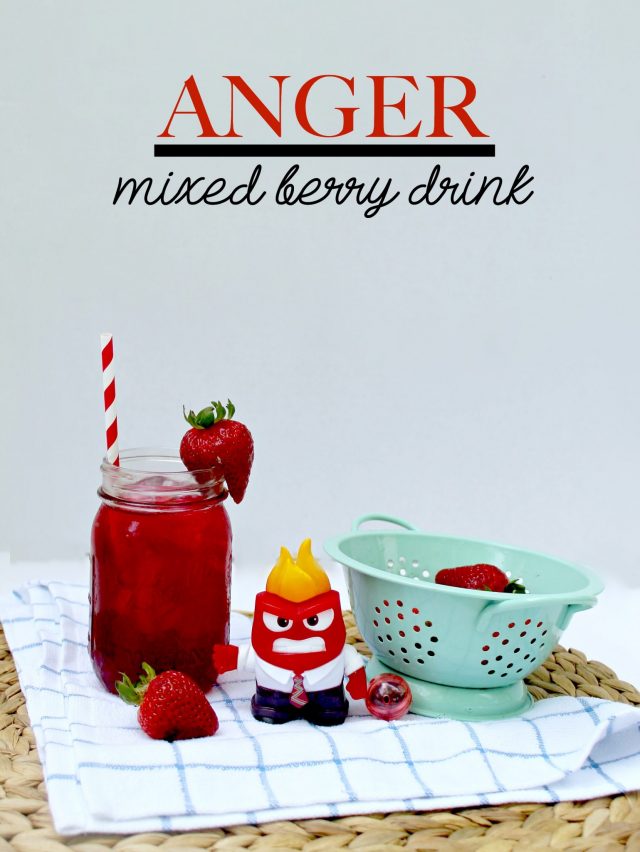 Next, we're moving on to our Sadness drink. This drink is perfect for your lemonade-lovin' kiddo!
Recipe/Steps:
Fill Mason Jar to the brim with ice.
Add 2 drops of blue food coloring to your glass.
Add 1 1/2 cup limeade.
Add 1 cup lemonade.
Slice a handful of grapes in half and add them to the drink.
Stir and garnish with more grapes!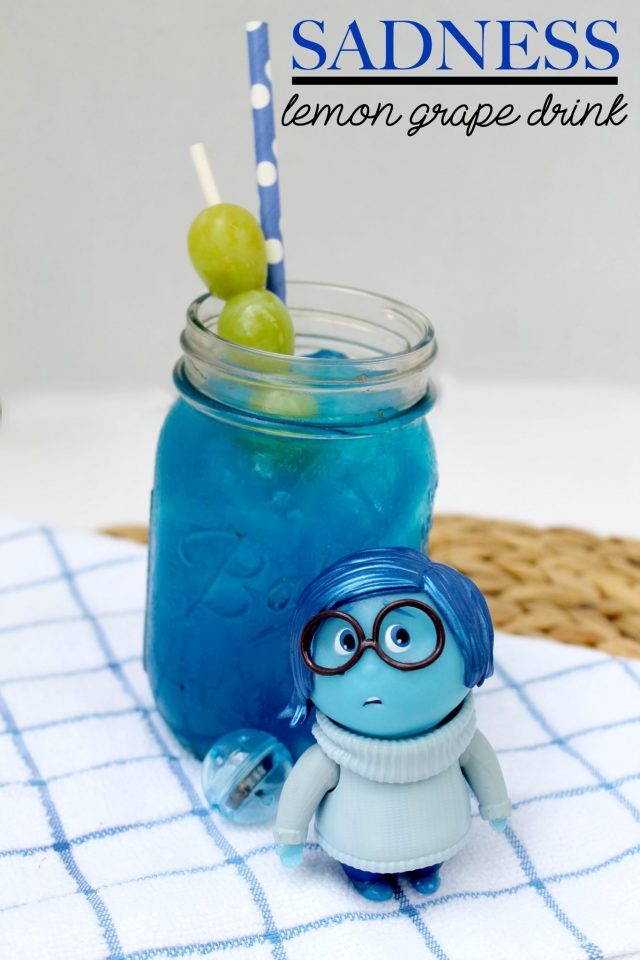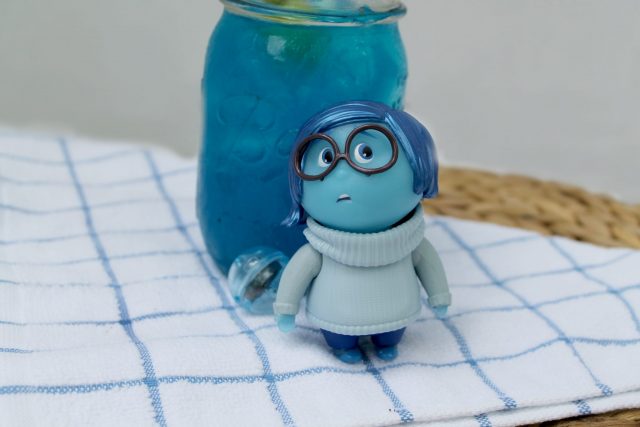 And now, for my personal favorite! Our Joy Orange Pineapple drink!
Recipe/Steps:
Fill a Mason Jar to the brim with ice.
Pour 1 1/2 cup orange juice into the glass.
Add 1 cup pineapple juice
Stir and garnish with lemon and a pineapple slice.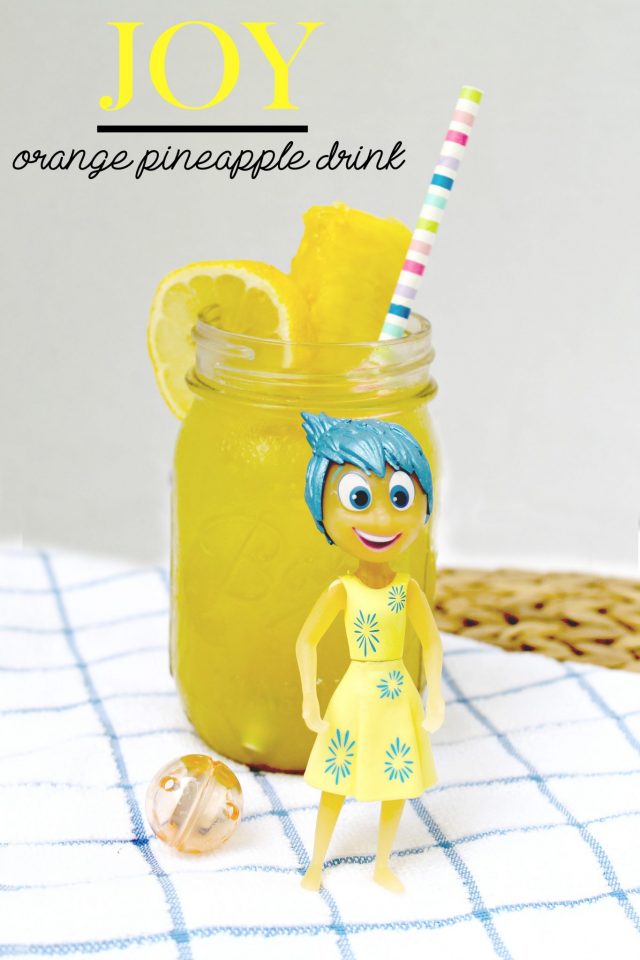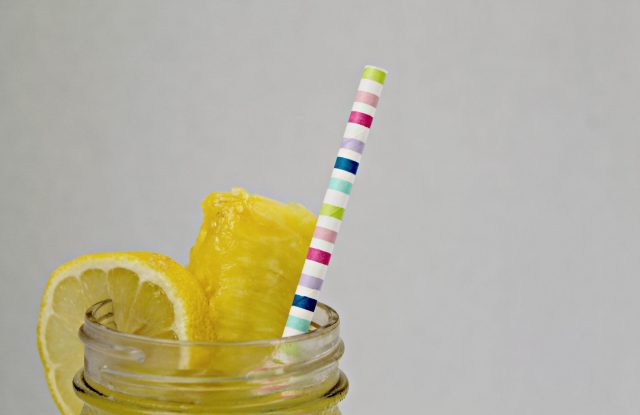 Don't these drinks sound yummy! I just know you and your little ones will enjoy them! What I love most about these drink recipes is that they are simple and are totally kid-friendly! If you want to add a splash of soda or some additional fruit they'd be good that way too! Feel free to play around and personalize the recipes! But talk about colorful! How fun would these be to serve at an Inside Out themed birthday bash?
Cheers!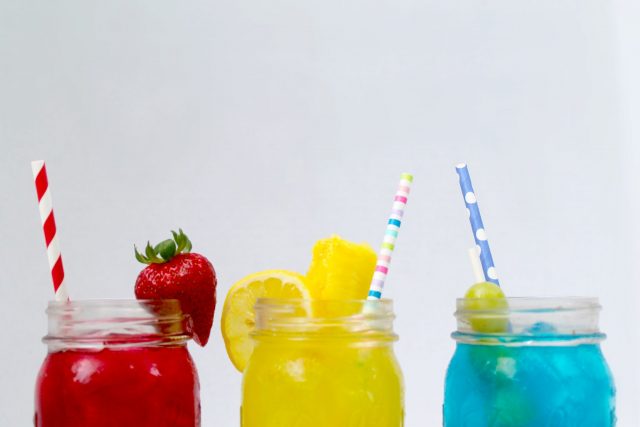 Have you seen Inside Out with your kiddos yet?