A huge thanks to our friends at Wishbone Pet Food for sponsoring todays post. #addictionpetfoods #wishbonepetfoods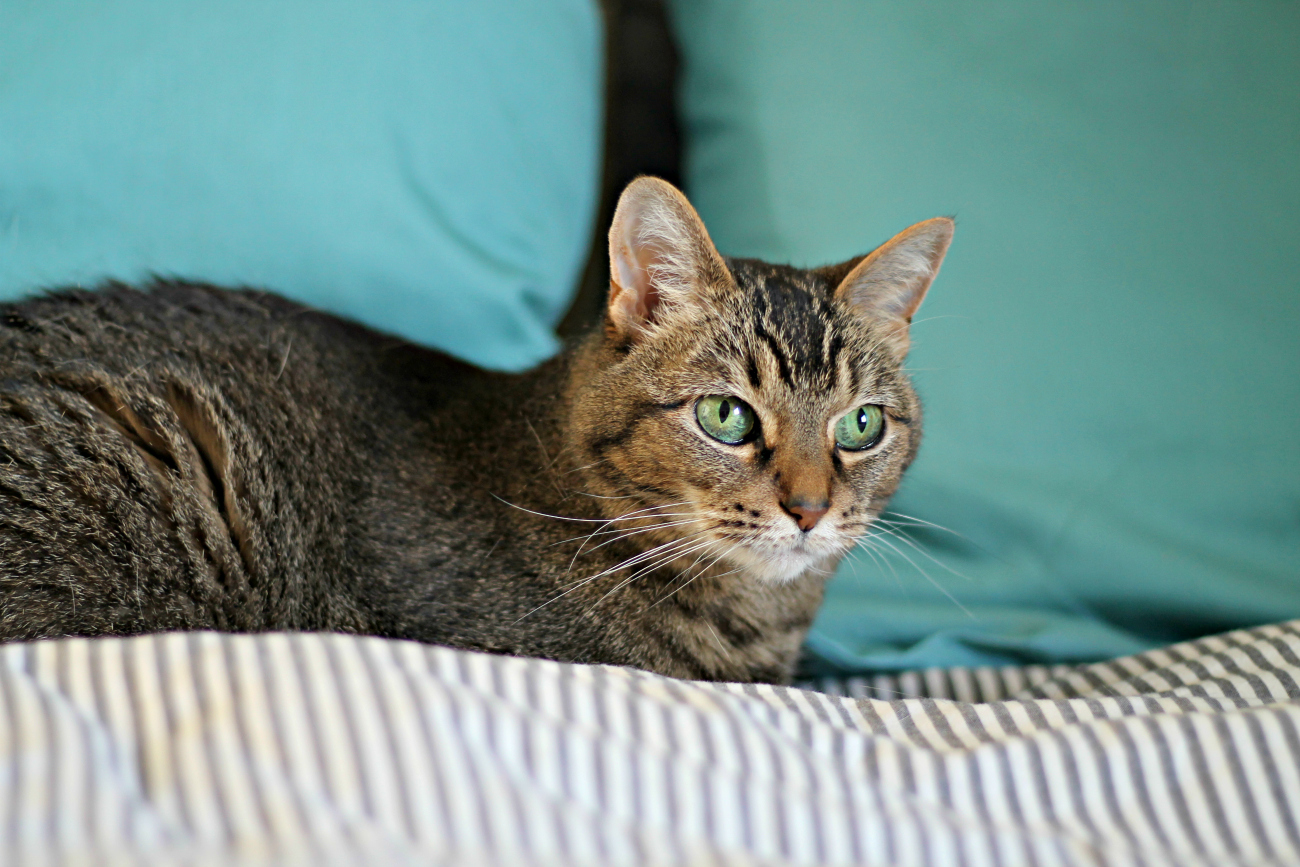 Hello, friends!
Hope you're having a great day so far! Today one of my lovely cats Cubby is joining me. Cubby is our shyest cat (we have three), and usually keeps to herself. She's got a really laid back personality and is always down to snuggle up. Cubby is a very special member of our family, and requires a diet that is grain-free and gluten-free, so we feed her Pasture by Wishbone Pet Foods.
As a cat mom of three, I've seen my fair share of cat foods and products. But finding one that was a great fit for our Cubby was a little challenging. When you start to look at the ingredient lists on cat foods you can find a lot of added ingredients, I loved that when I discovered Wishbone Pet Foods there was no muss, no fuss, just quality ingredients.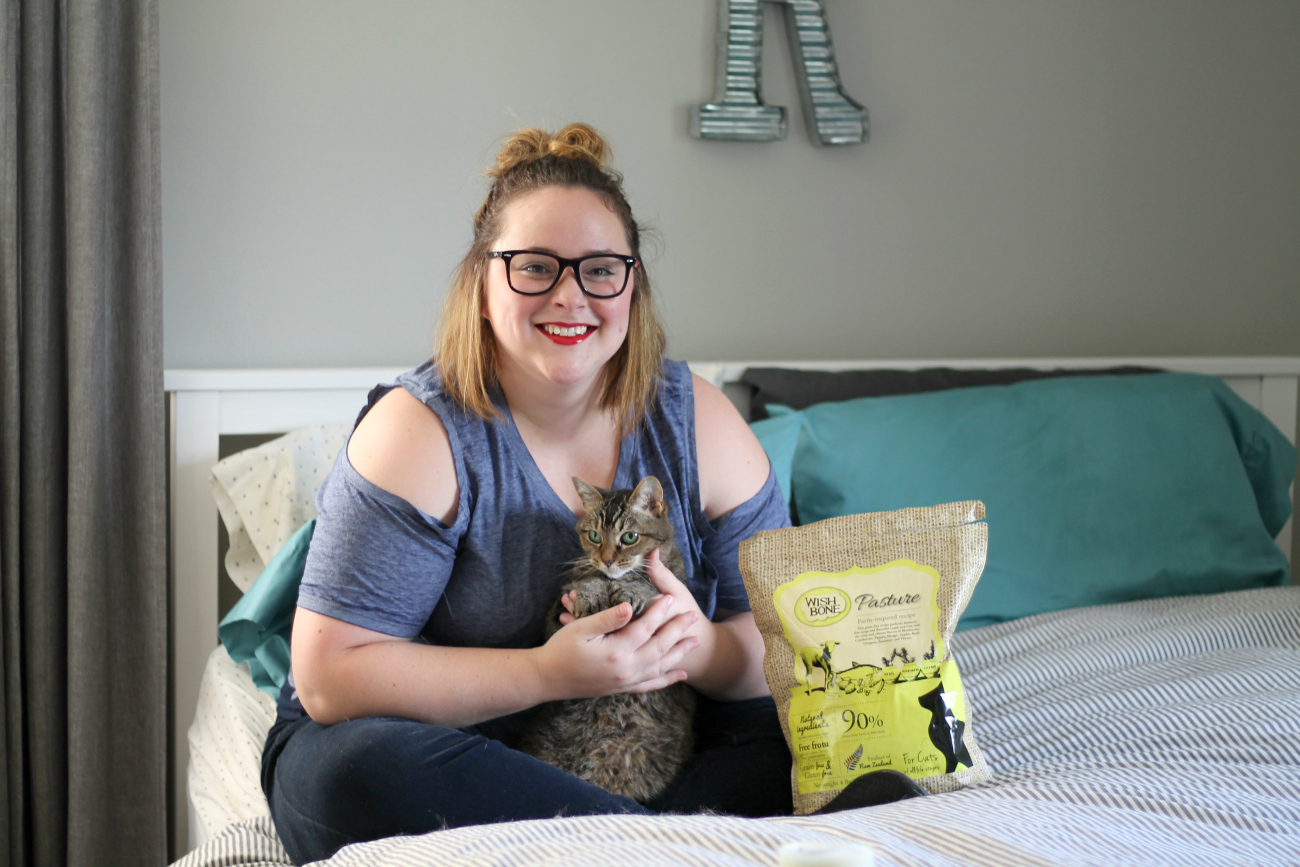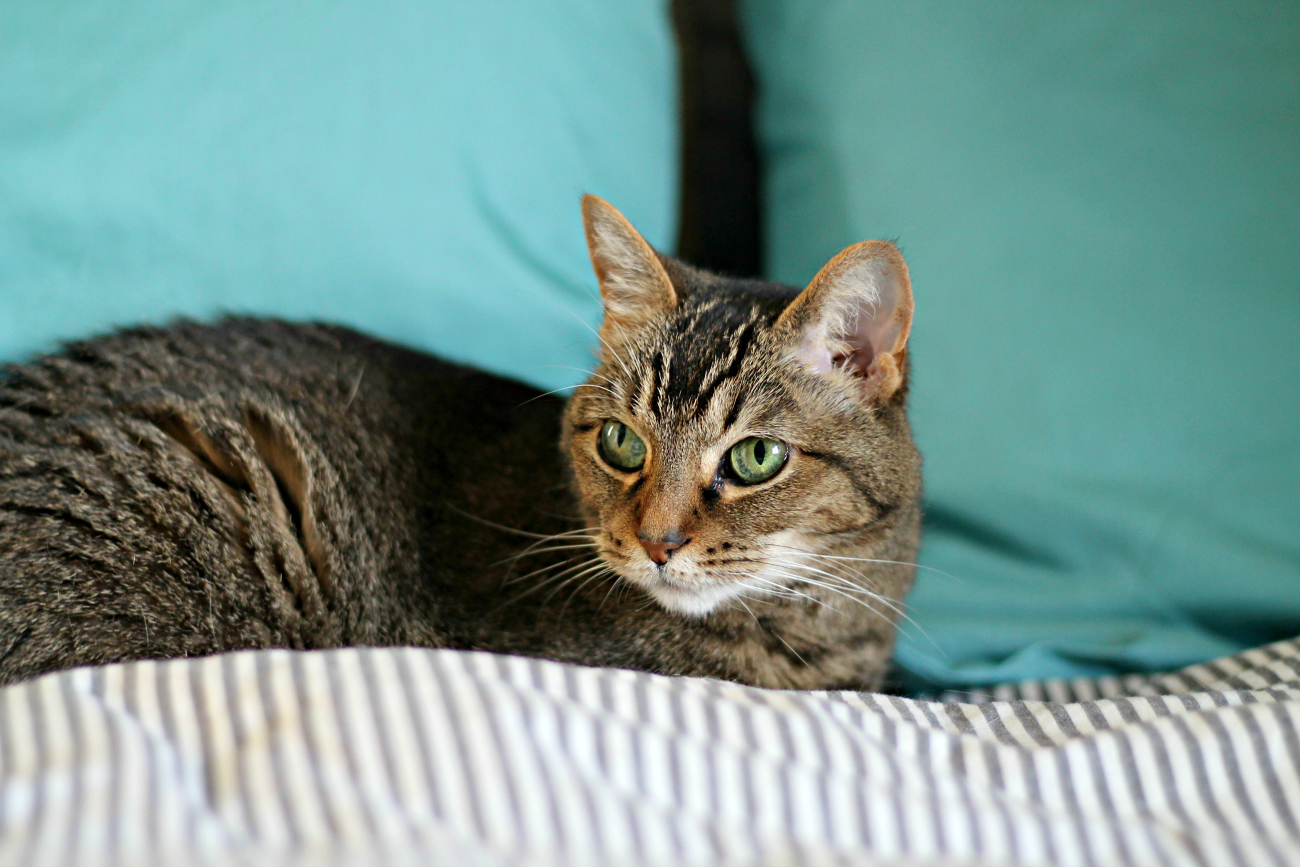 Why we love Wishbone Pet Foods:
Food is grain-free, gluten-free.
Loaded with New Zealand Lamb and natural ingredients.
Free from fillers.

Formulated to meet and exceed the nutritional levels established by the Association of American Feed Control Officials (AAFCO) Cat Food Nutrient Profiles for cats of all life stages.

Affordable (under $20 for a 4lb bag)
You can order it on Amazon!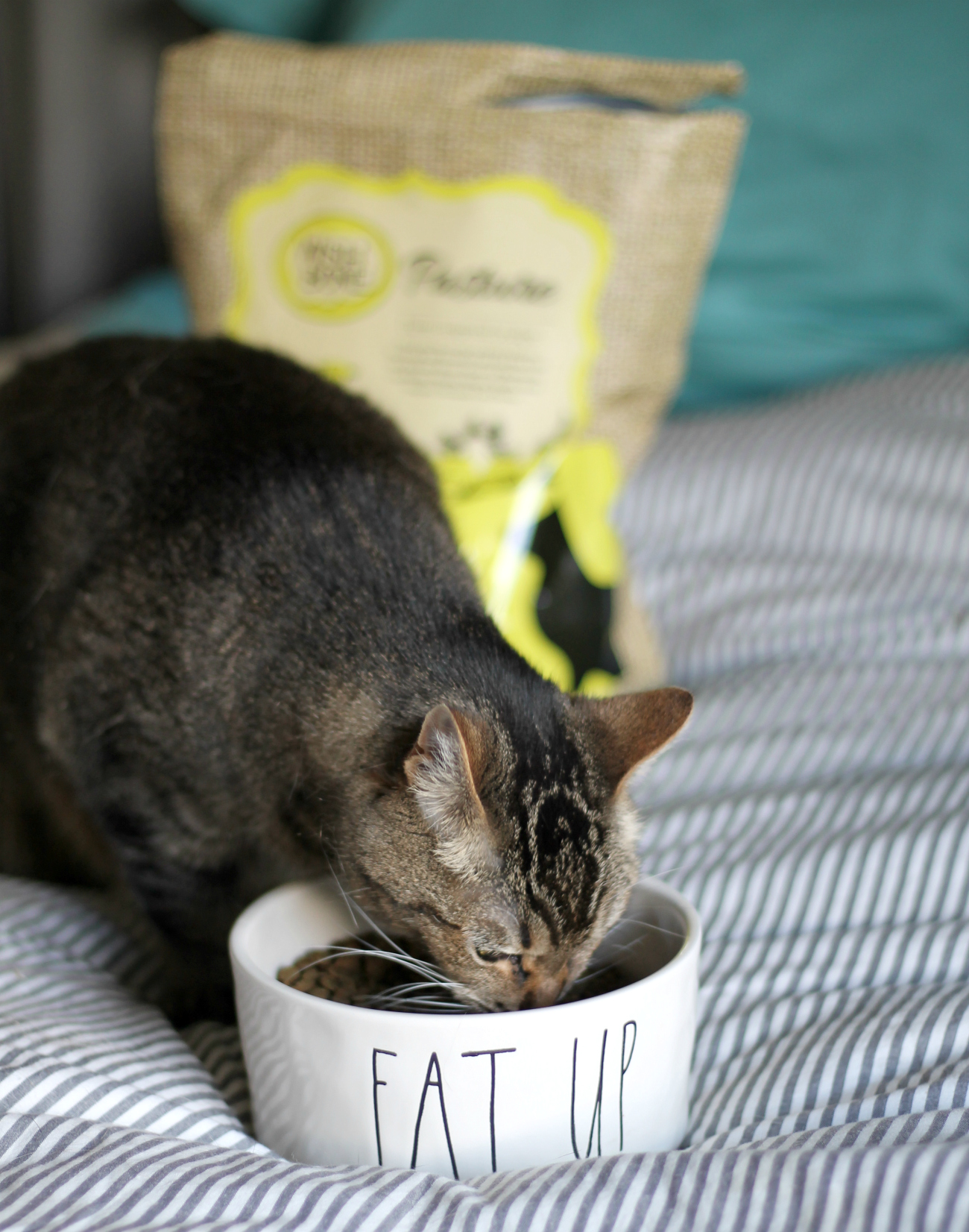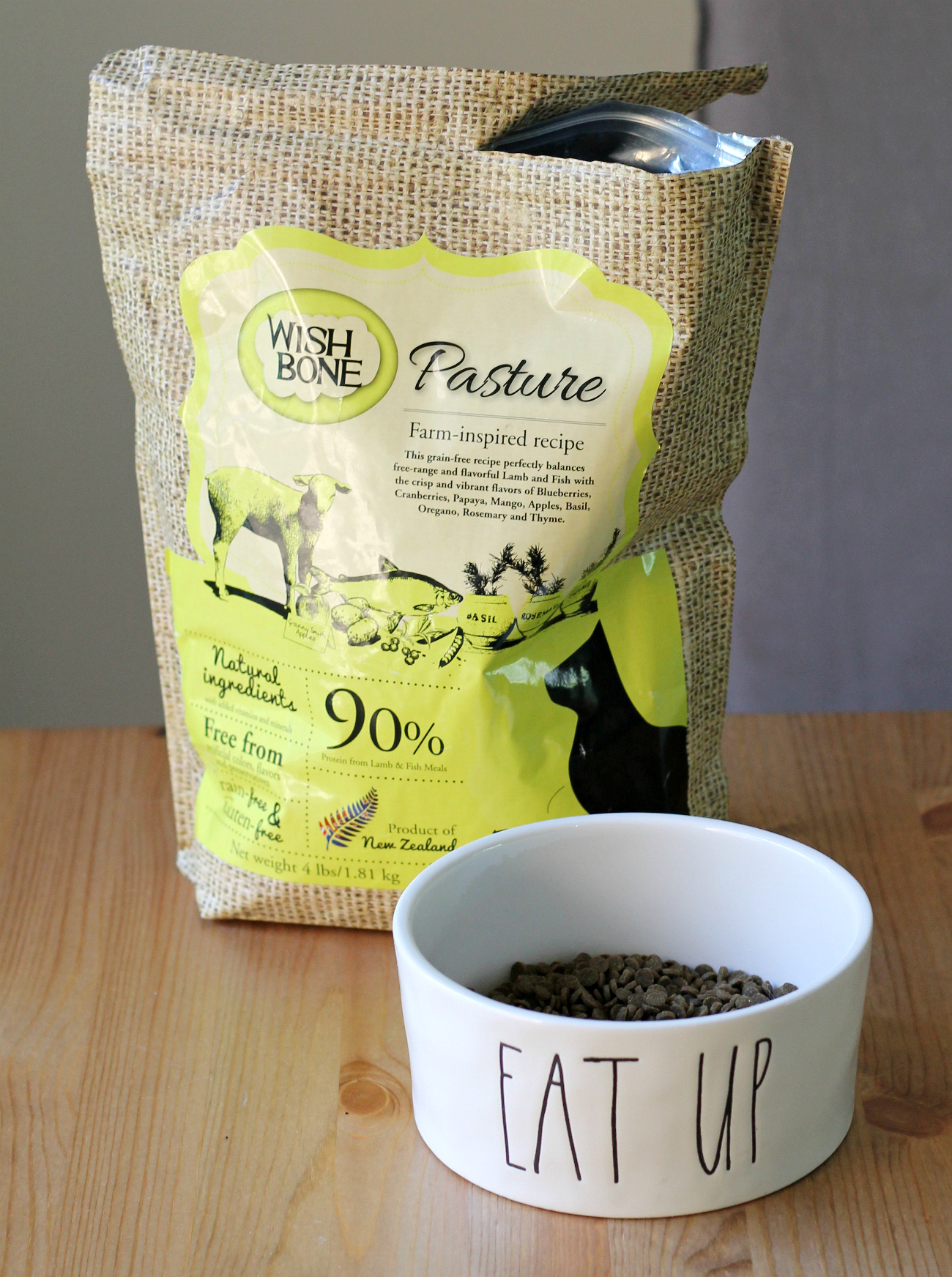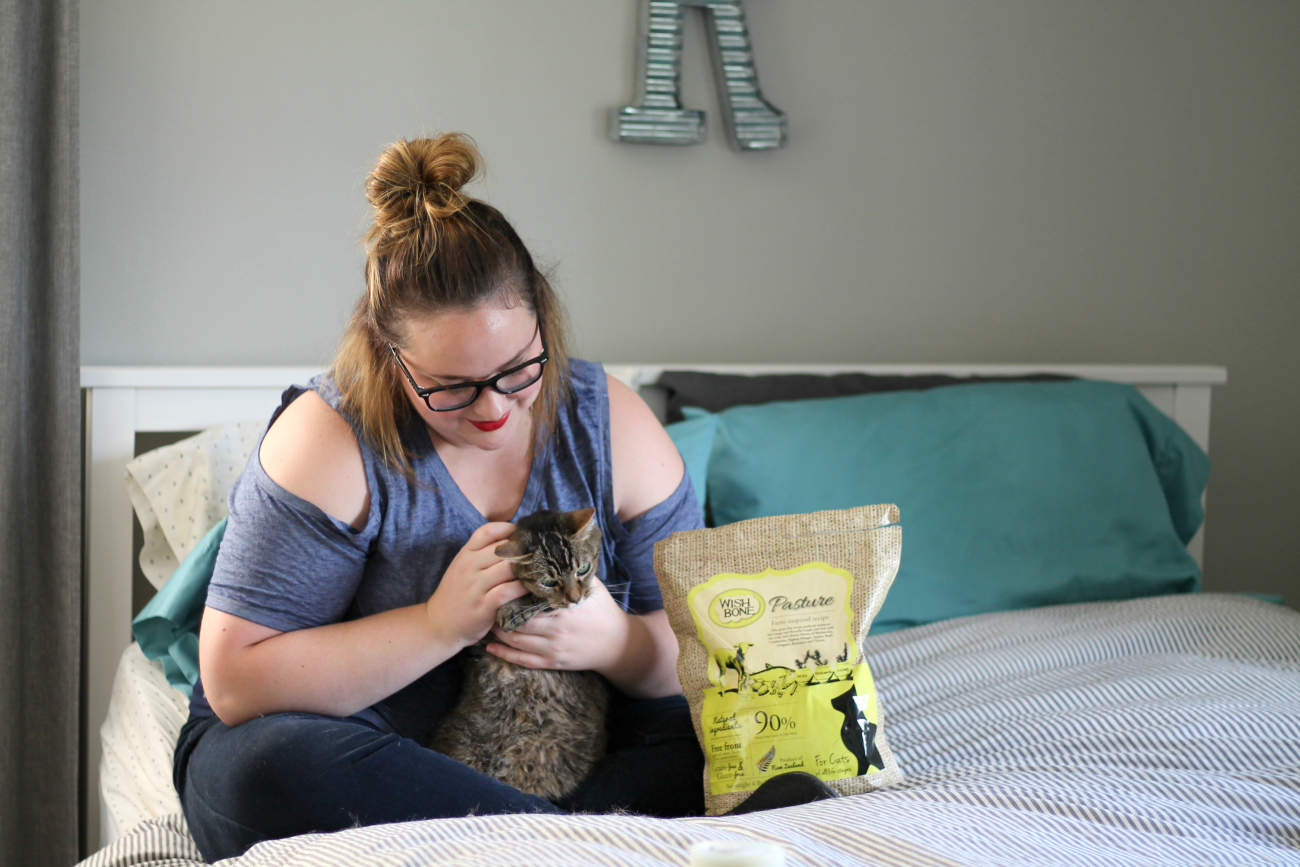 I am all about convenience, which is why I love that we can order Cubby's food right off Amazon while stocking up on our other essentials. I mean, it's just so convenient! Plus, I feel so good about feeding her a product that I know will be good for her, and one that doesn't cost an arm and a leg. The food is available in two varieties, Pasture (what we feed Cubby) and Roost (cage-free chicken variety). Plus, if you check out the ingredients on either variety, you'll see that there are no mystery ingredients, just simple goodness like cranberries, blueberries, mango, lamb, green tea extract, etc.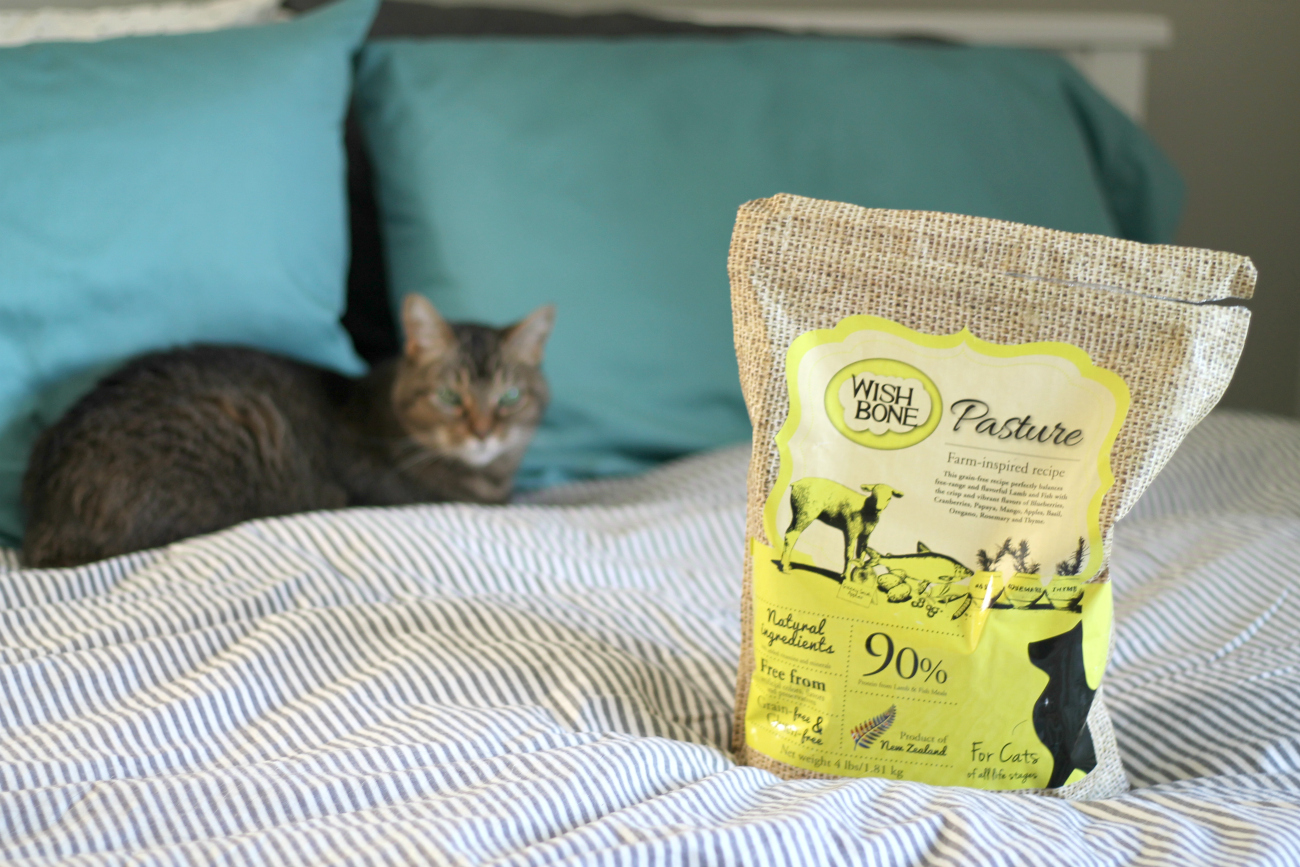 This is a food I feel really good about purchasing for Cubby. She's a member of our family, and we sure do love her an awful lot – so she's worth every penny, the extra research, and so much more. Since we found Pasture, she's been feeling so great and she absolutely loves the taste! So if you're looking for a delicious, affordable, and quality cat food for your kitty, please check out Wishbone Pet Foods on Amazon – you'll love what you find!
Do you have cats?
I'd love to hear all about them in the comments below!
Love this post? Pin it for later here: