A huge thanks to our friends at World Market for sponsoring today's post. The links in this post are affiliate links, purchasing through them will give this blog a small commission at no price difference to you. #WorldMarketTribe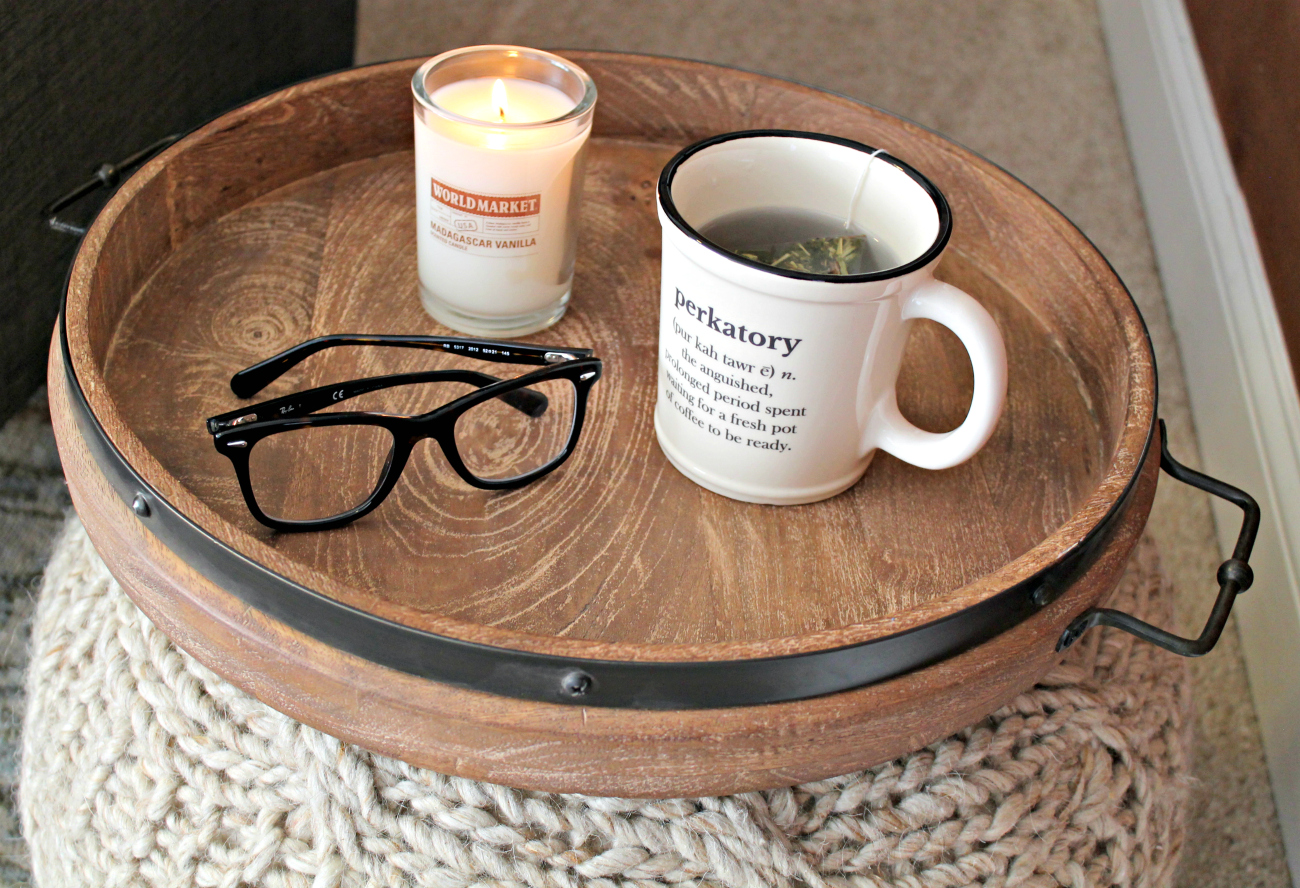 Hello, friends!
I am so excited about today's post because I get to show you my new favorite little cozy spot in our home. This particular spot in our living room was a little awkward to style. Our living room backs right up to our kitchen, so we couldn't put a couch there, because it'd be right up against the prep cooking area. I had been searching for the perfect chair to accent the space, something large with a high back, and I finally found it at Cost Plus World Market!
When I saw the Charcoal Oscar Chair, it was like everything I wanted in a chair came to life. It was the perfect shade of dark grey, had a gorgeous wingback silhouette, and just had that timeless feel. It's a chair I can dress up and play around with for each season. But, before I make a big purchase, I always like to create a simple mood board to design with – just to make sure it's the look I want.
Here is the original mood board: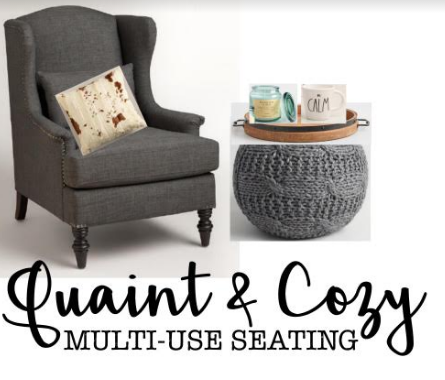 Cute, right? I knew I wanted a knit sweater pouf to give it that cozy fireside feel. I wanted to be able to use the pouf as both a footrest and a side table. I love things that are multi-purpose, and this Taupe Heather Sweater Pouf is just that. I decided to go with a taupe shade because the grey on grey seemed like a little too much after a lot of thought. Now, let me show you what the living room space looked like before –
Here the the fireside space before: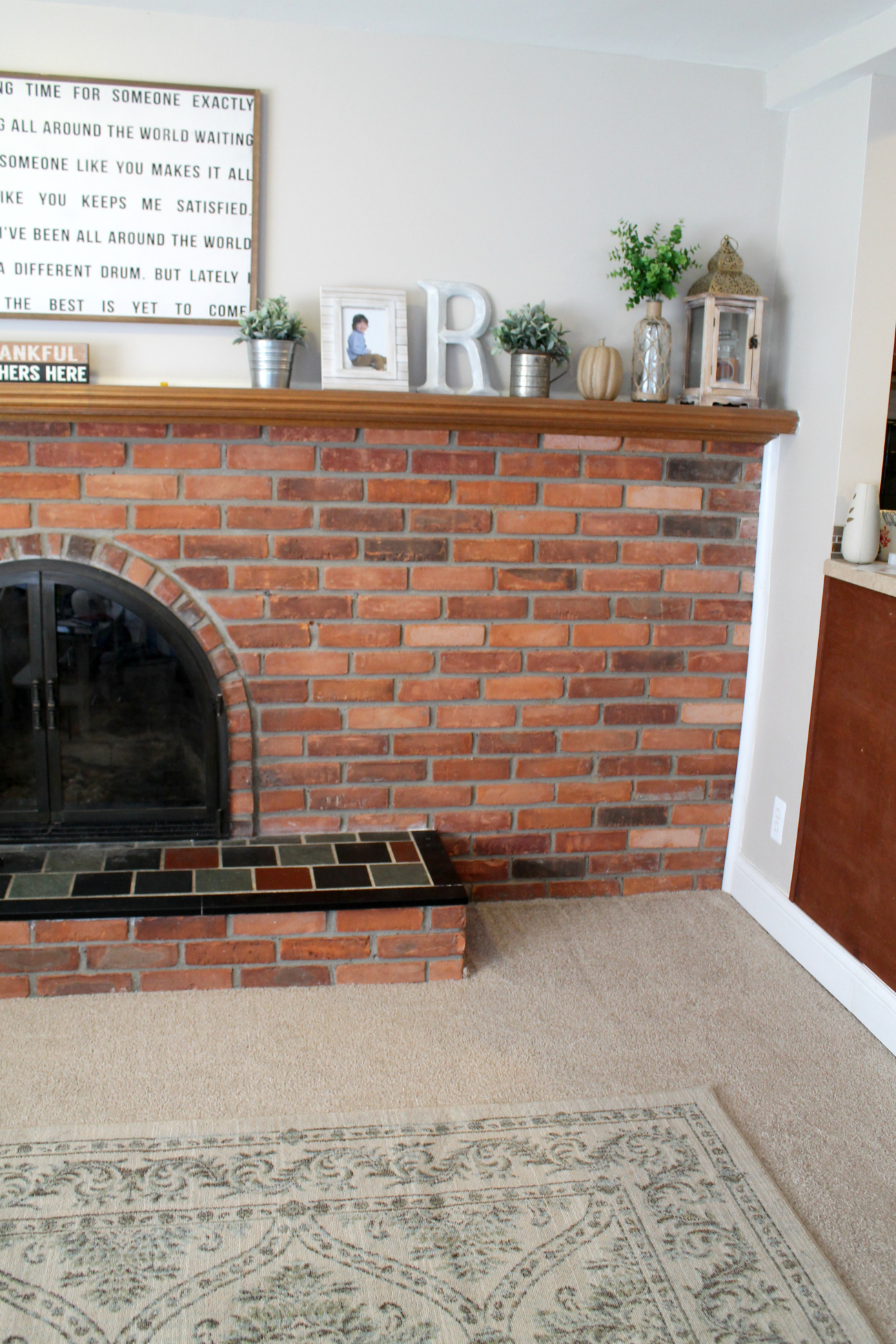 And now let's add in that gorgeous chair and a few accessories —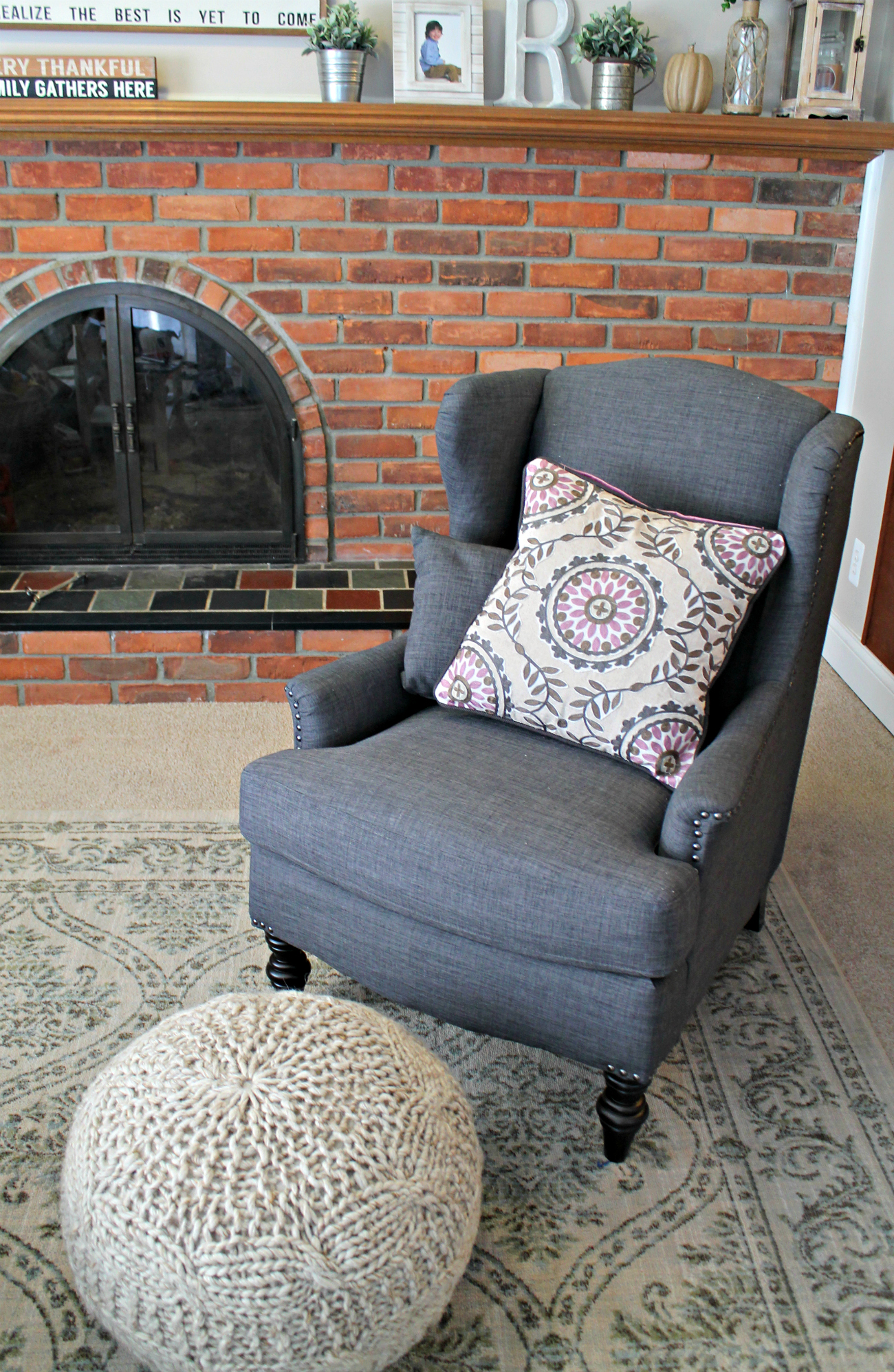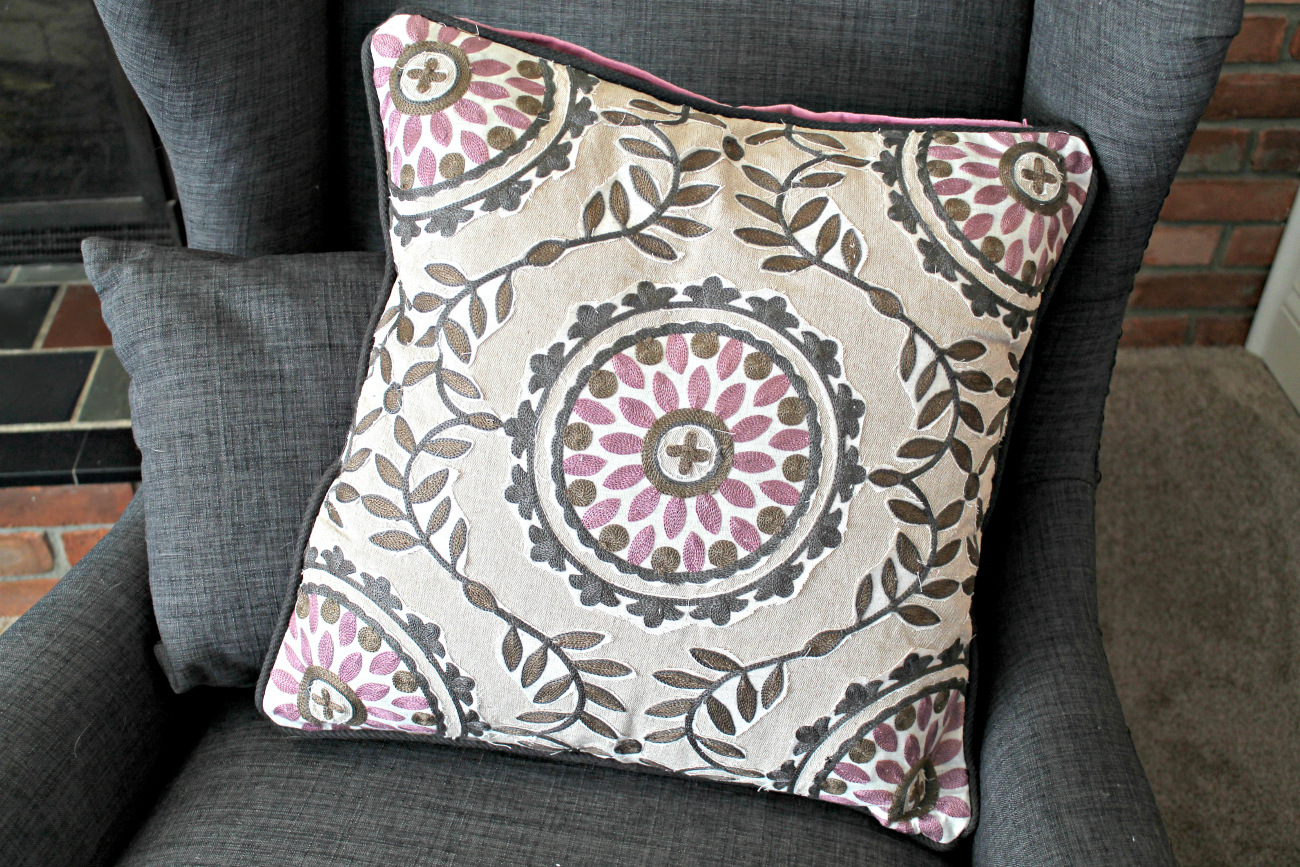 How pretty is that Embroidered Medallion Throw Pillow? I love those muted purples and browns. Now, let's switch it up a bit and make the Taupe Heather Sweater Pouf a side table by pairing it with this gorgeous Round Rustic Wood Tray with Iron Handles.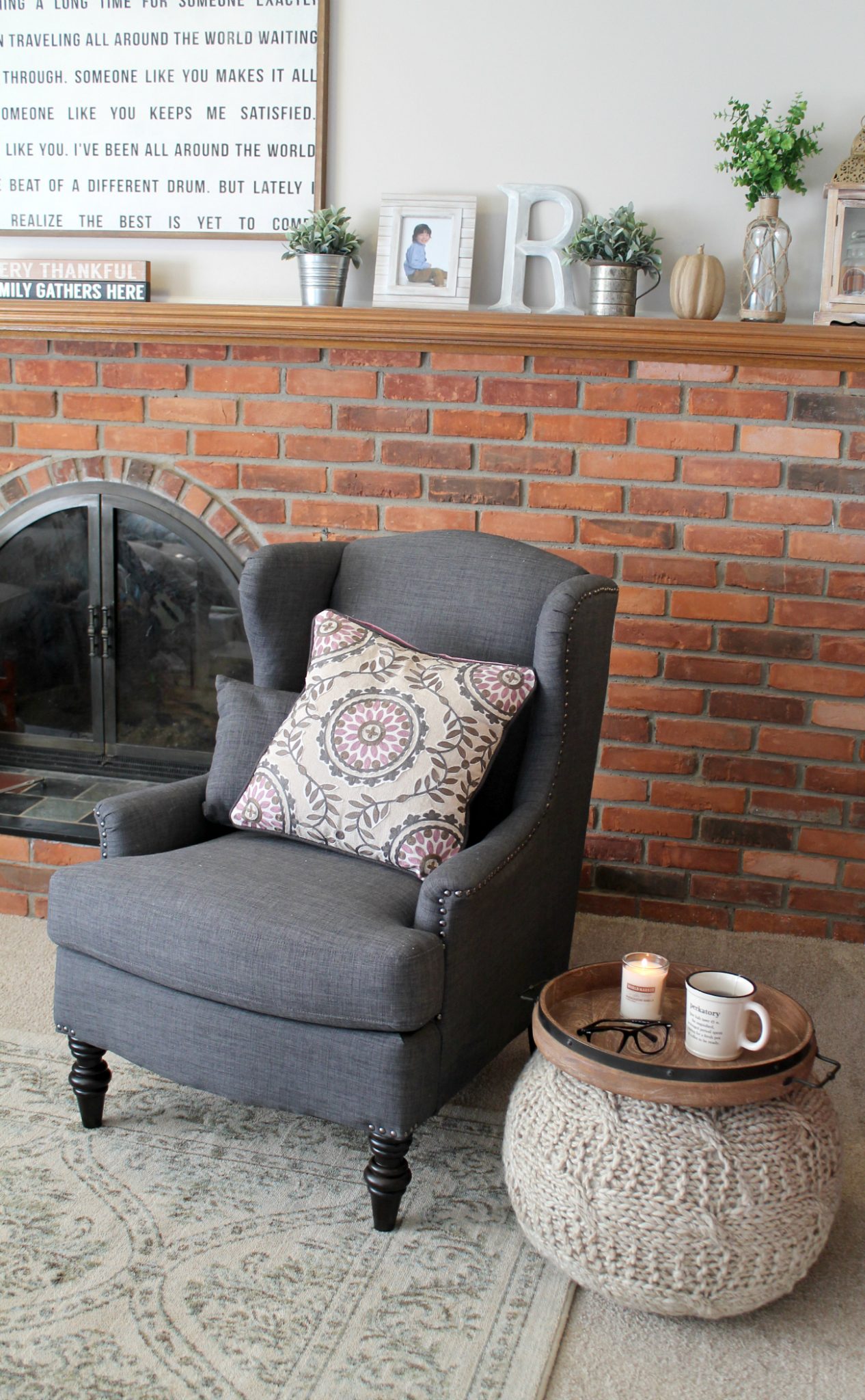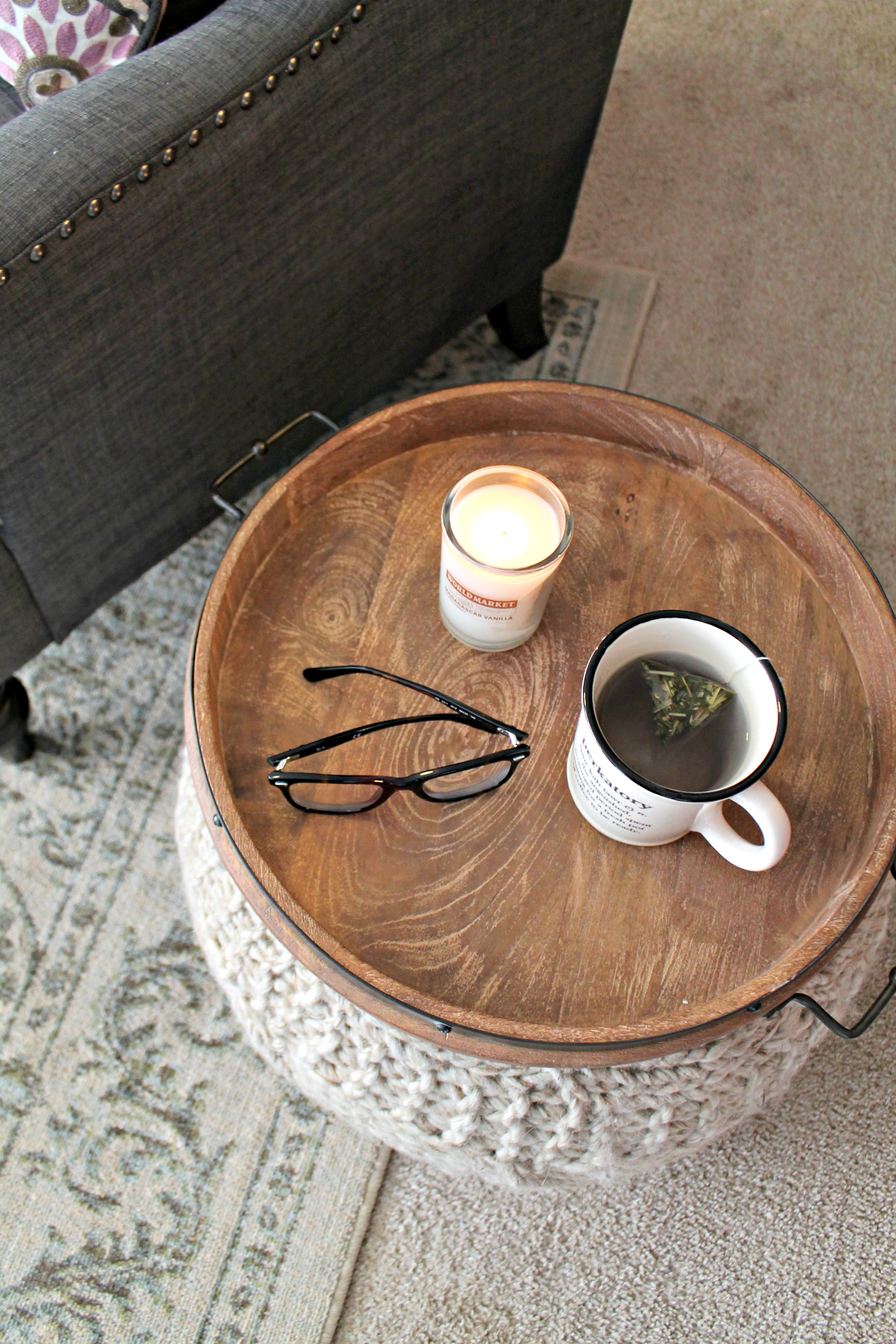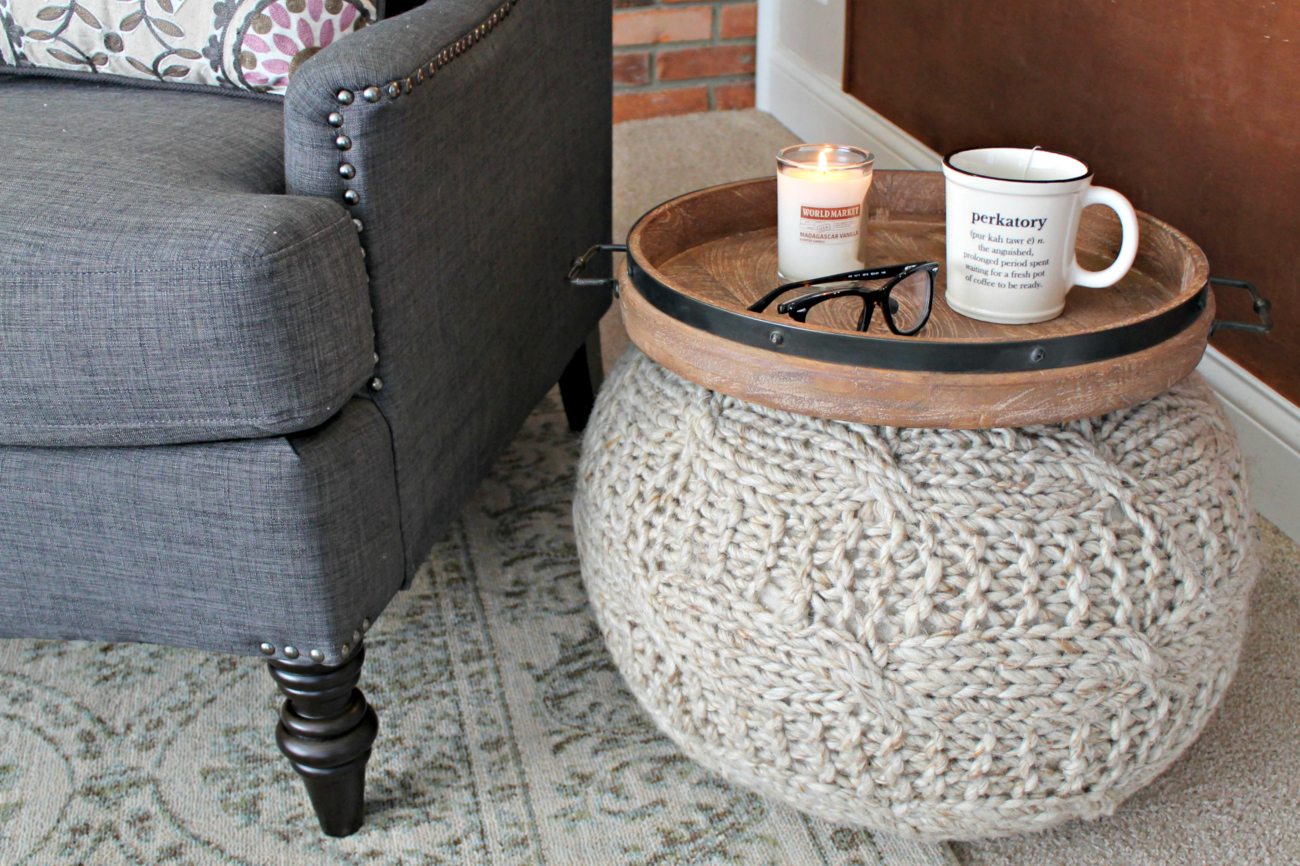 So simple and cute, right? These Perkatory Mugs (set of two) are my absolute favorite coffee/tea mugs. They're the perfect size and the handles are just amazing. Yeah, I buy my coffee mugs based on the fit of the handles, I'll admit it. I'm also a huge fan of vanilla candles, they just have this calming aroma, perfect for fireside seating. These Madagascar Vanilla Filled Jar Candle from World Market are both affordable and the BEST smelling vanilla candle, ever.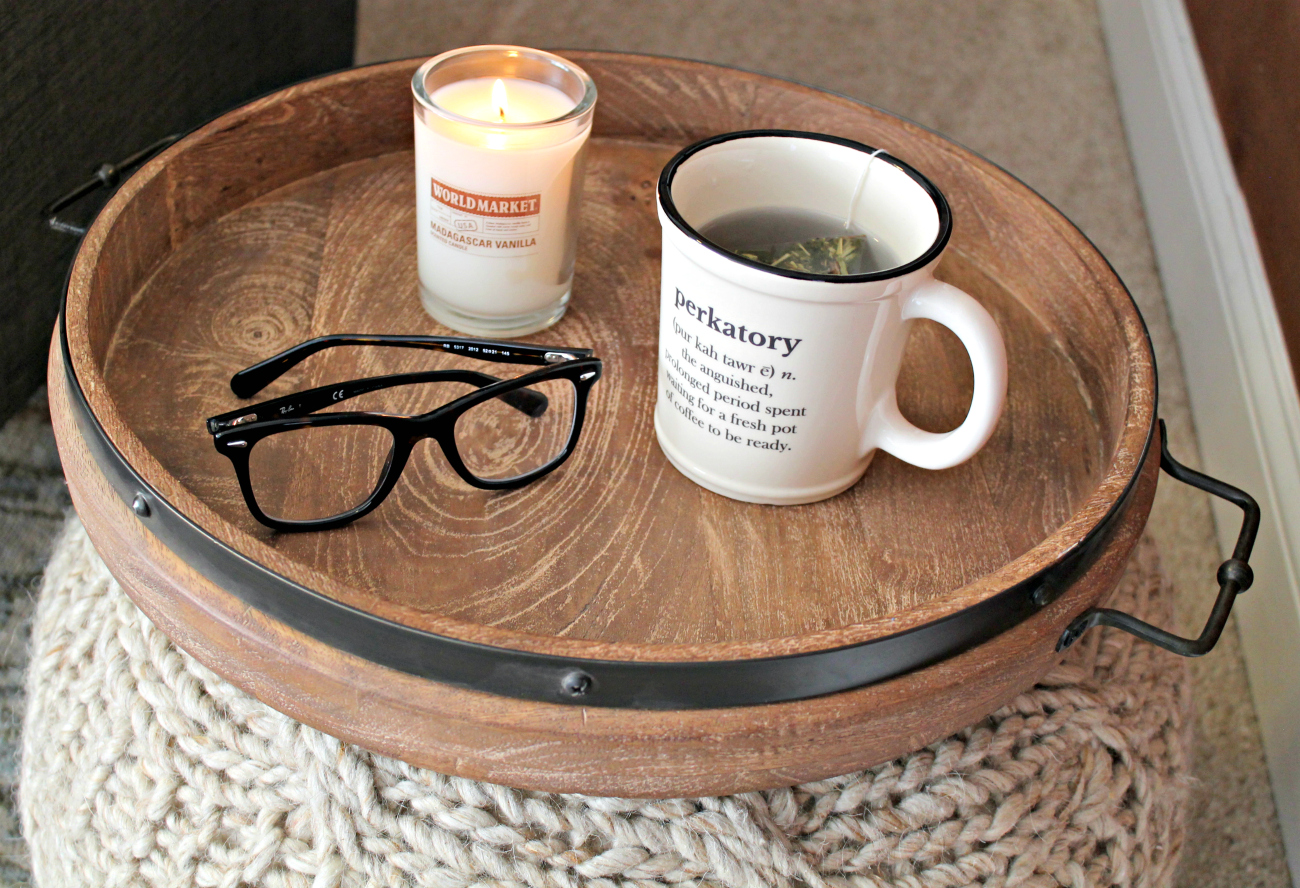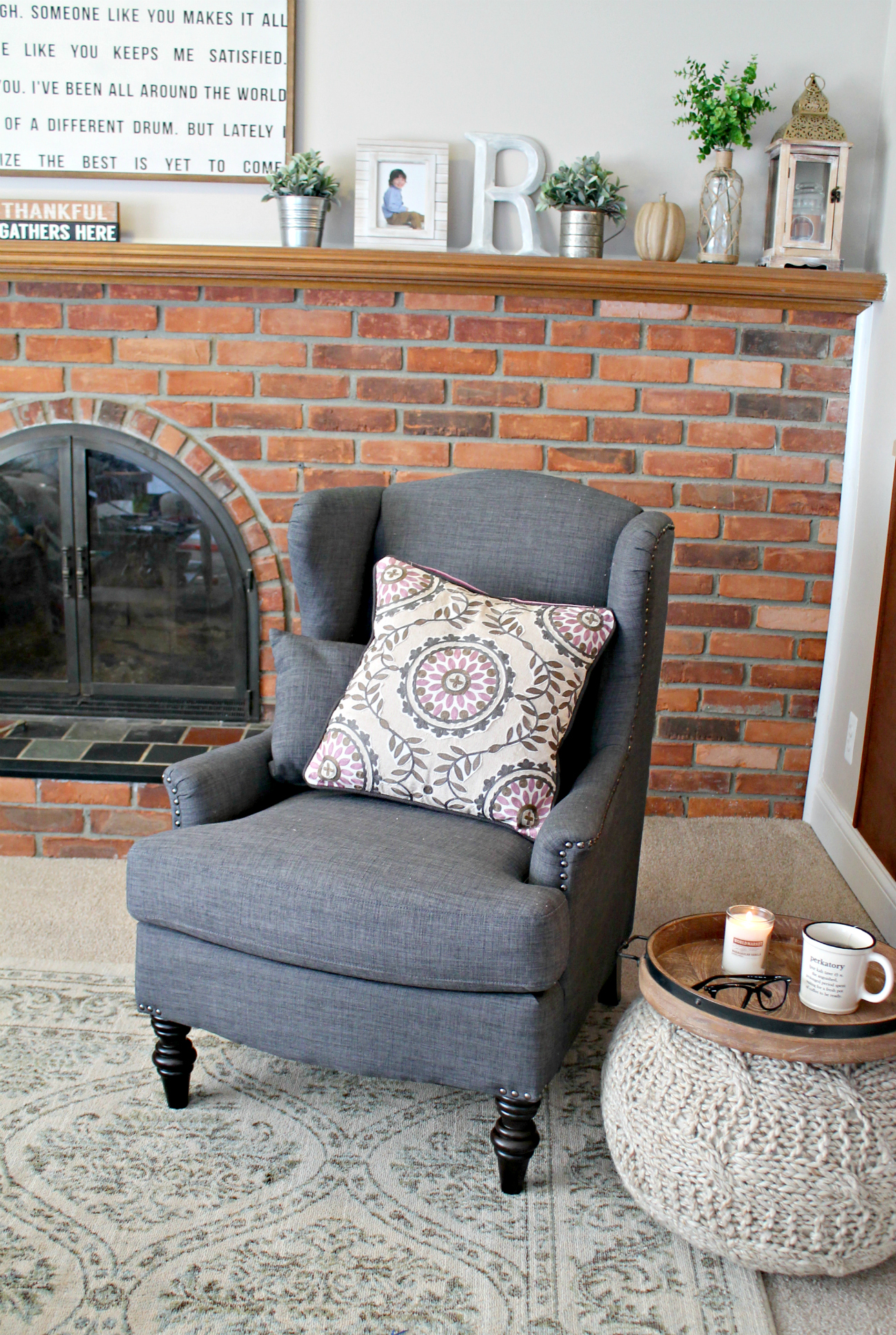 So adorable, right? I just love this cozy fireside seating area – I can picture a lot of winter days snuggled up with my little ones in this chair.
And, because everyone loves a good "before" and "after":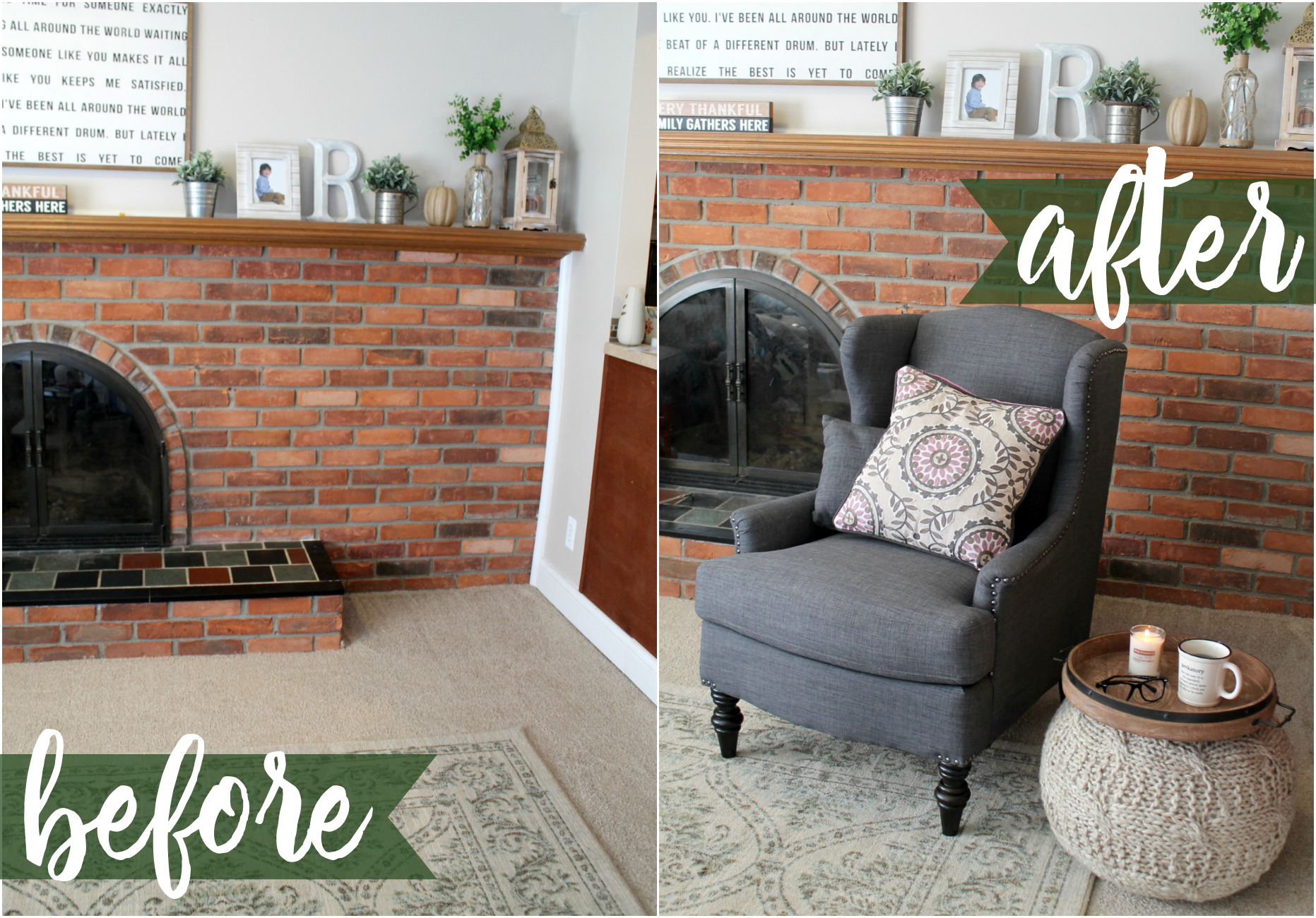 Items Pictured: Charcoal Oscar Chair, Embroidered Medallion Throw Pillow, Taupe Heather Sweater Pouf,Round Rustic Wood Tray with Iron Handles, Perkatory Mugs (set of two), Madagascar Vanilla Filled Jar Candle
Do YOU have a favorite cozy spot?
What does it look like?
Love this look? Pin it for later below: