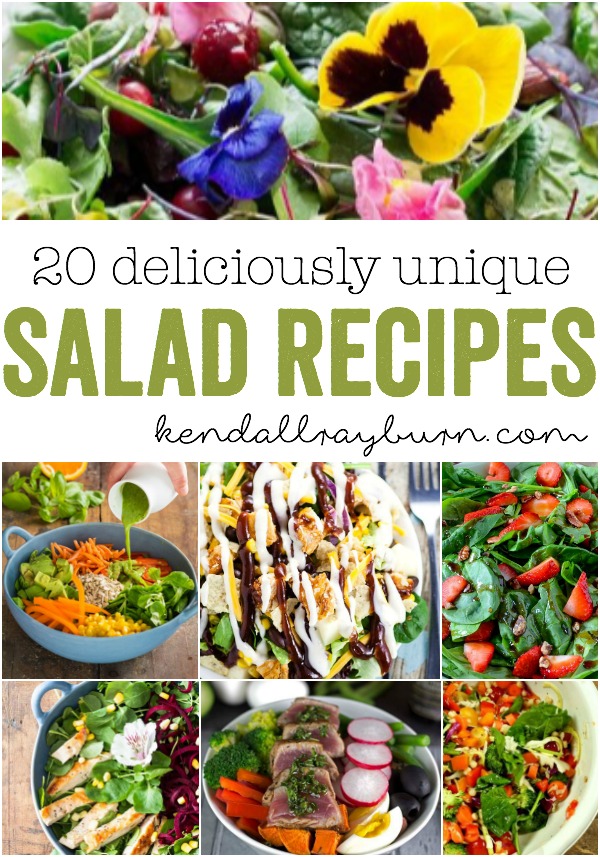 Hello, friends!
Hope you're having a great day so far! Today I wanted to pop in to share a few deliciously unique salad recipes from around the web! Are you tired of your same-ol' basic ranch salad? Well, if so – here are some fantastic recipes to try to shake up your weekly meal plan! Perfect for summer and packed with goodness, these salads are sure to be a huge hit at any special get together or just at your dinner table! So grab your fork and get ready to dig into these delicious salads! Are you ready?
20 Delicious Salad Recipes:
Which delicious salad recipe will YOU try?