This post is sponsored by Mirum, but opinions expressed are my own. #MadeToBeBroken #Walmart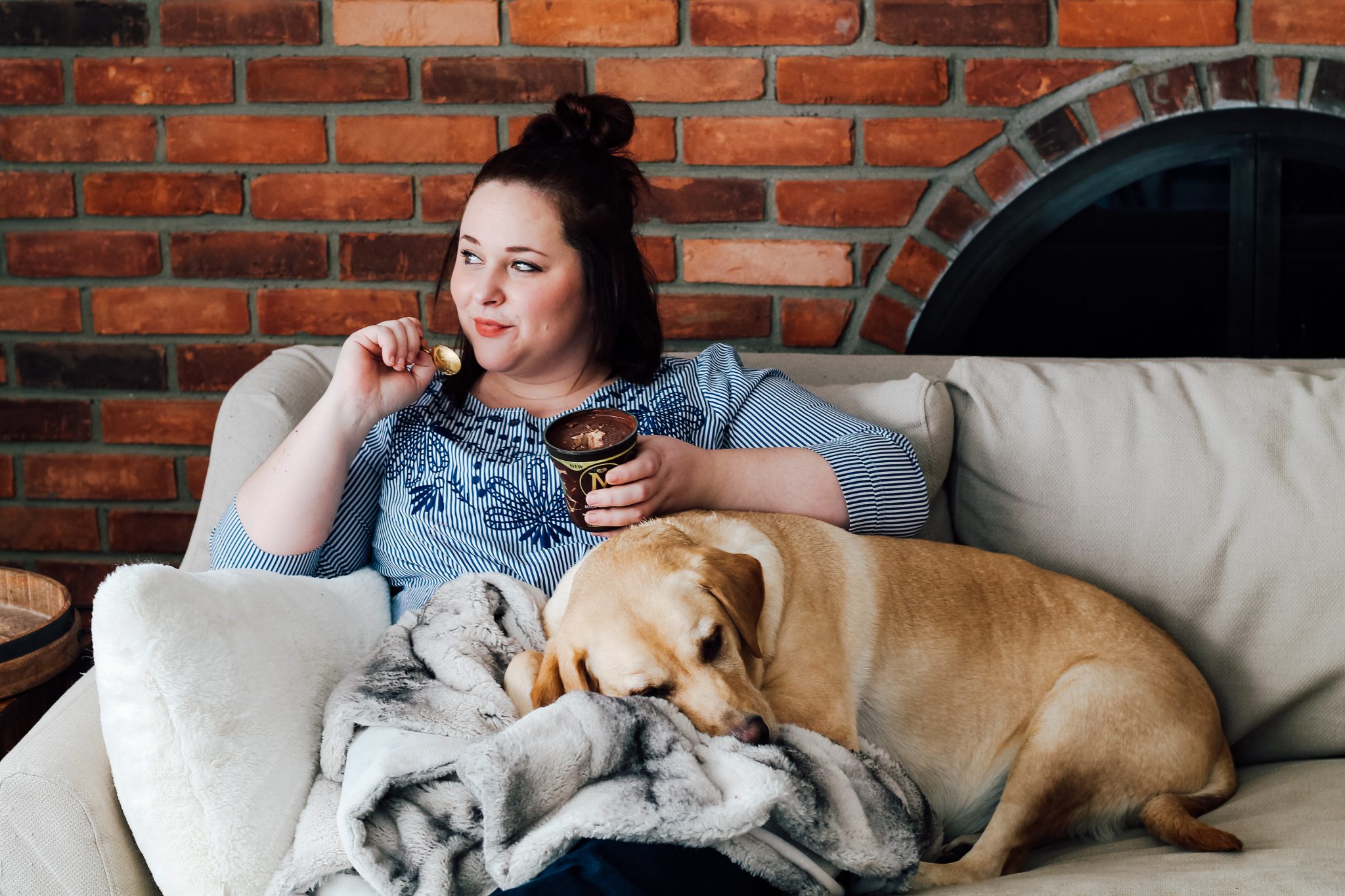 Hello, friends!
Hope you're having a great day so far! As you know, life has a tendency of throwing us of throwing us a bad day every now and then. It could be that you had a bad day at work, got an unexpected bill, or maybe you're just feeling a little "off". Whatever the case is, bad days happen and the fact that they do is totally normal.
Last week I had one of those days, and it almost consumed me – almost. Instead of riding the train for a full bad day ahead, I decided to put on the conductors cap and put the train in reverse. Today I wanted to share a few things that really help turn a bad day around, and hopefully the next time you're having a bad day, they'll help you, too!
Treat Yourself to Some "Me Time"
Nothing turns my day around more than having a quiet little block of me time. I love having spa nights in, movie nights, or just watching Netflix. Bonus if the books or media has a positive theme! And don't forget to treat yourself to something sweet while enjoying your me time! The other day when I was at Walmart I noticed something on the end cap of the freezer section, Magnum Ice Cream products – specifically the tubs! And lately we've been using Walmart's Grocery Pick-Up, and you can order the Magnum ice cream through that, too! What makes this ice cream unique, is that it's, got a layer of chocolate on the top right when you open the tub! This layer can be cracked with a spoon (it's actually really fun) and then you can mix a piece of the chocolate with a bite of the ice cream, it's delicious!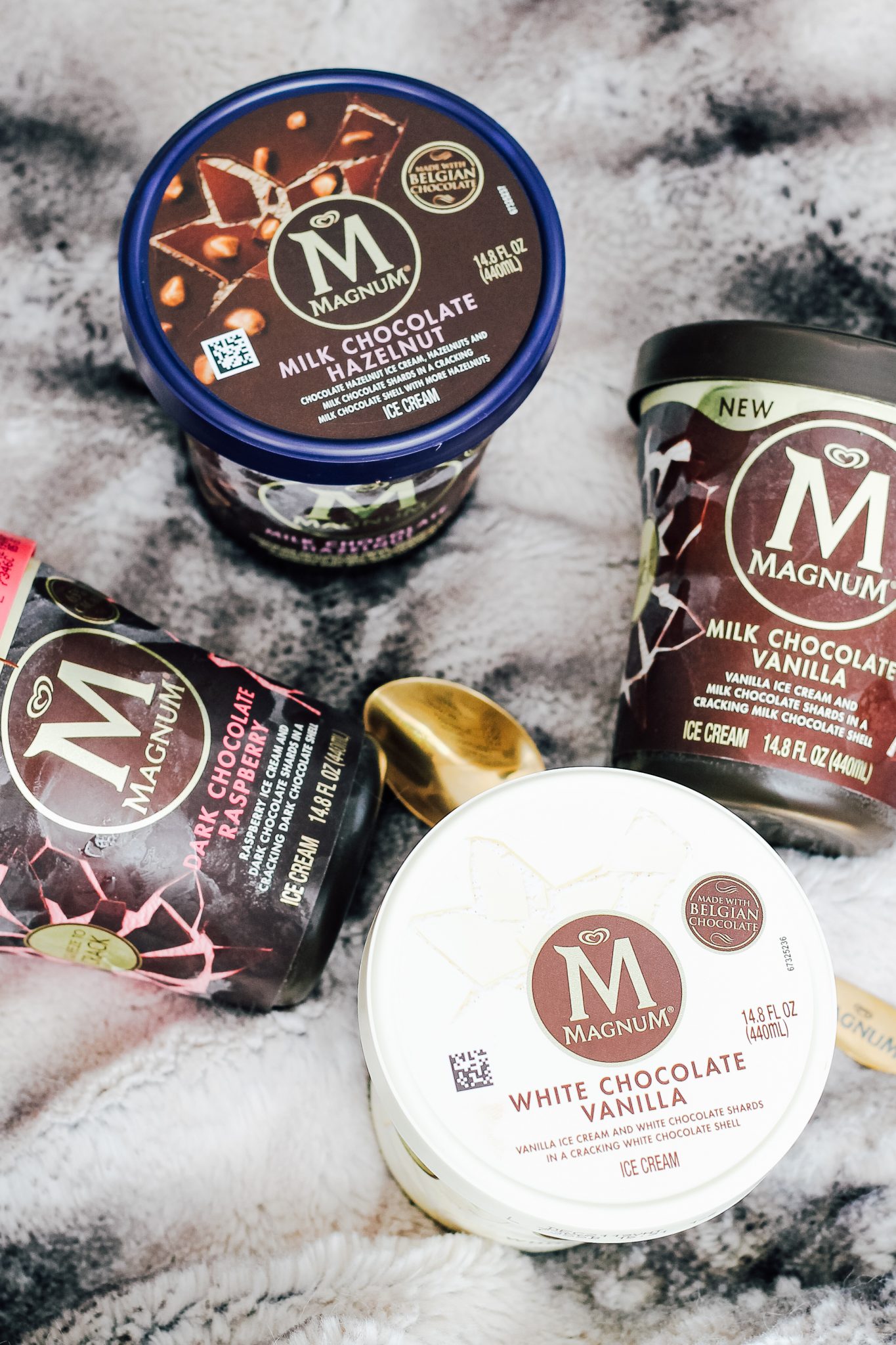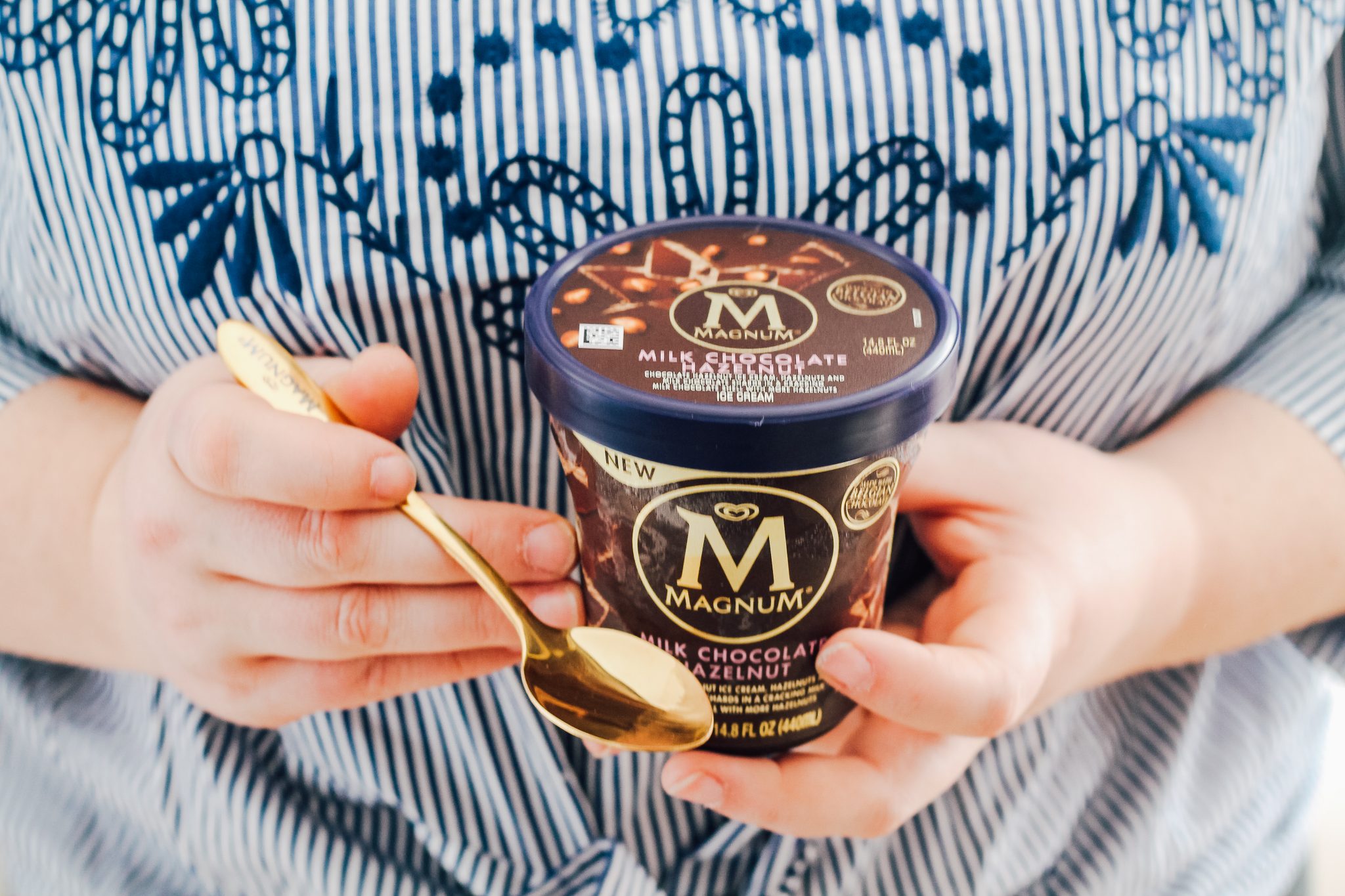 I picked up a few of the flavors to try (my fav is the milk chocolate hazelnut) and now this ice cream is a must-have for our freezer, just in case another bad day strikes, or if I just need a little afternoon pick-me-up! We were able to capture some photos of me cracking the chocolate top just so you can see how cool it is!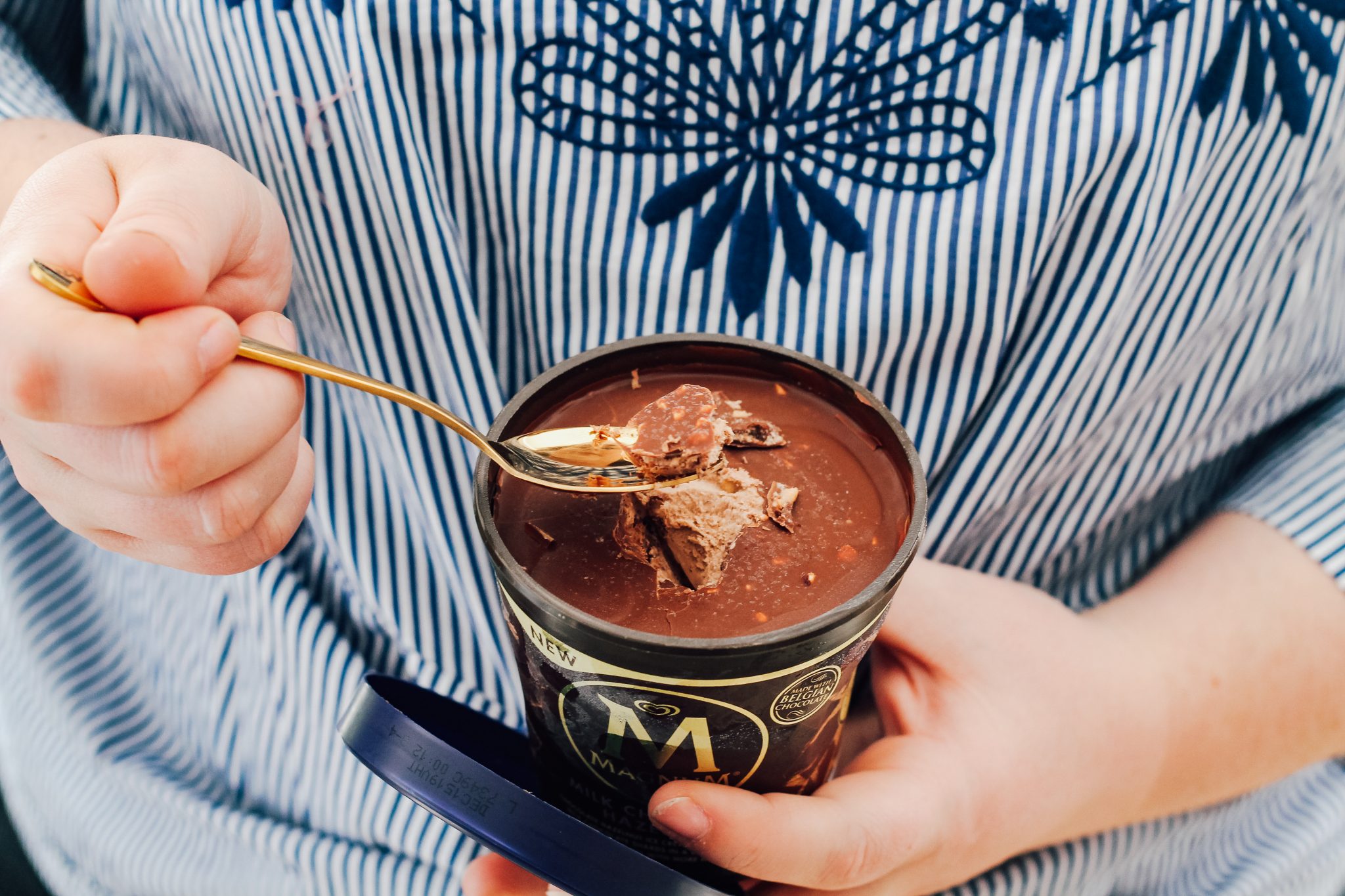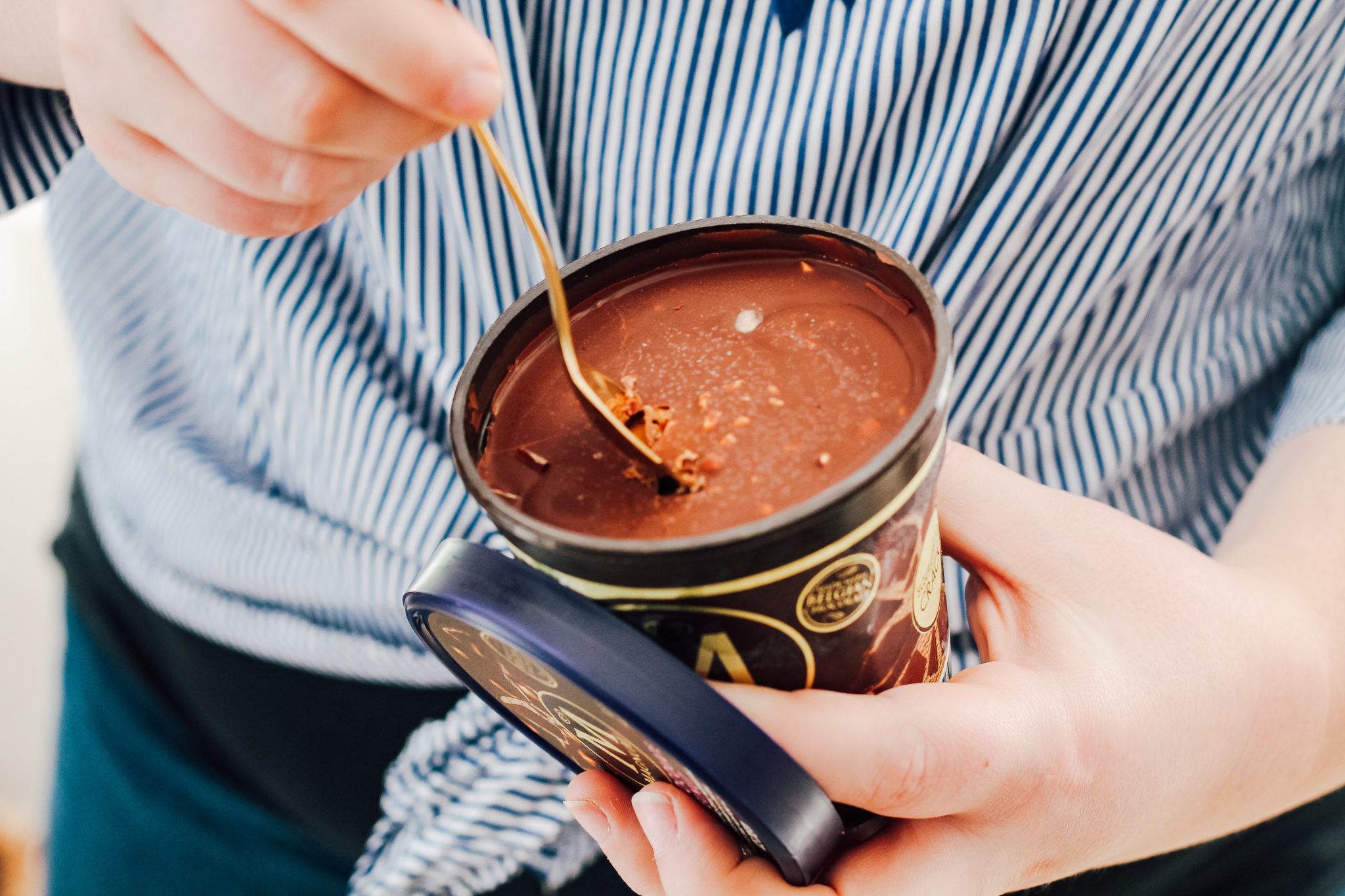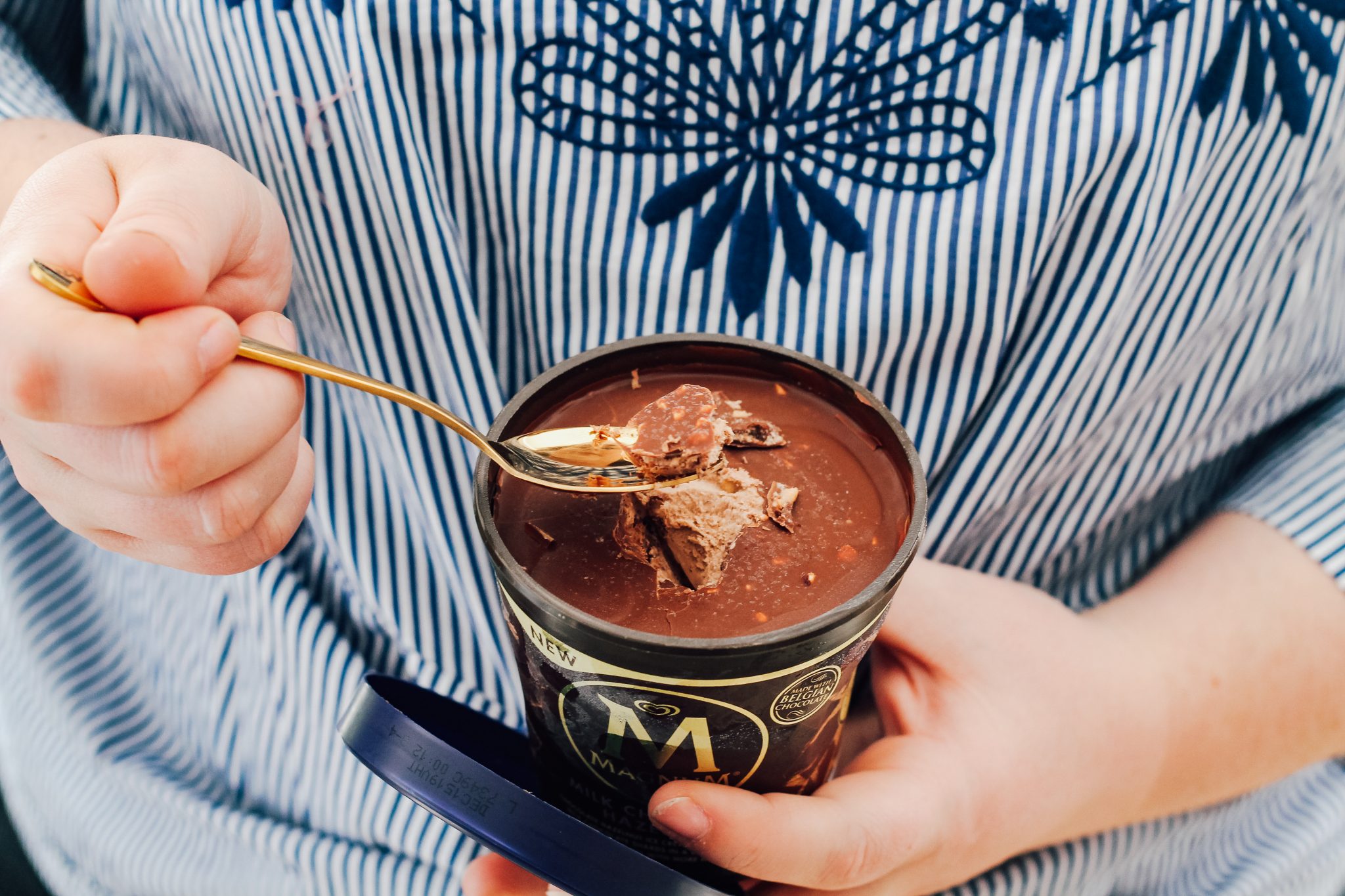 Ahh, the perfect bite! I still can't get over how delicious it all is, such a treat!
Spend Time with Your Pet
Do you have a pet? Studies show that being around them, petting them, etc helps to relive stress. I 100% believe this because I've felt it myself, and seen it with my kiddos. Our lab Emma is the most calming dog on the planet, so whenever I feel on edge all I have to do is spend some time with her and the world is right again. We call it "girl time" because our other two dogs are boys. 🙂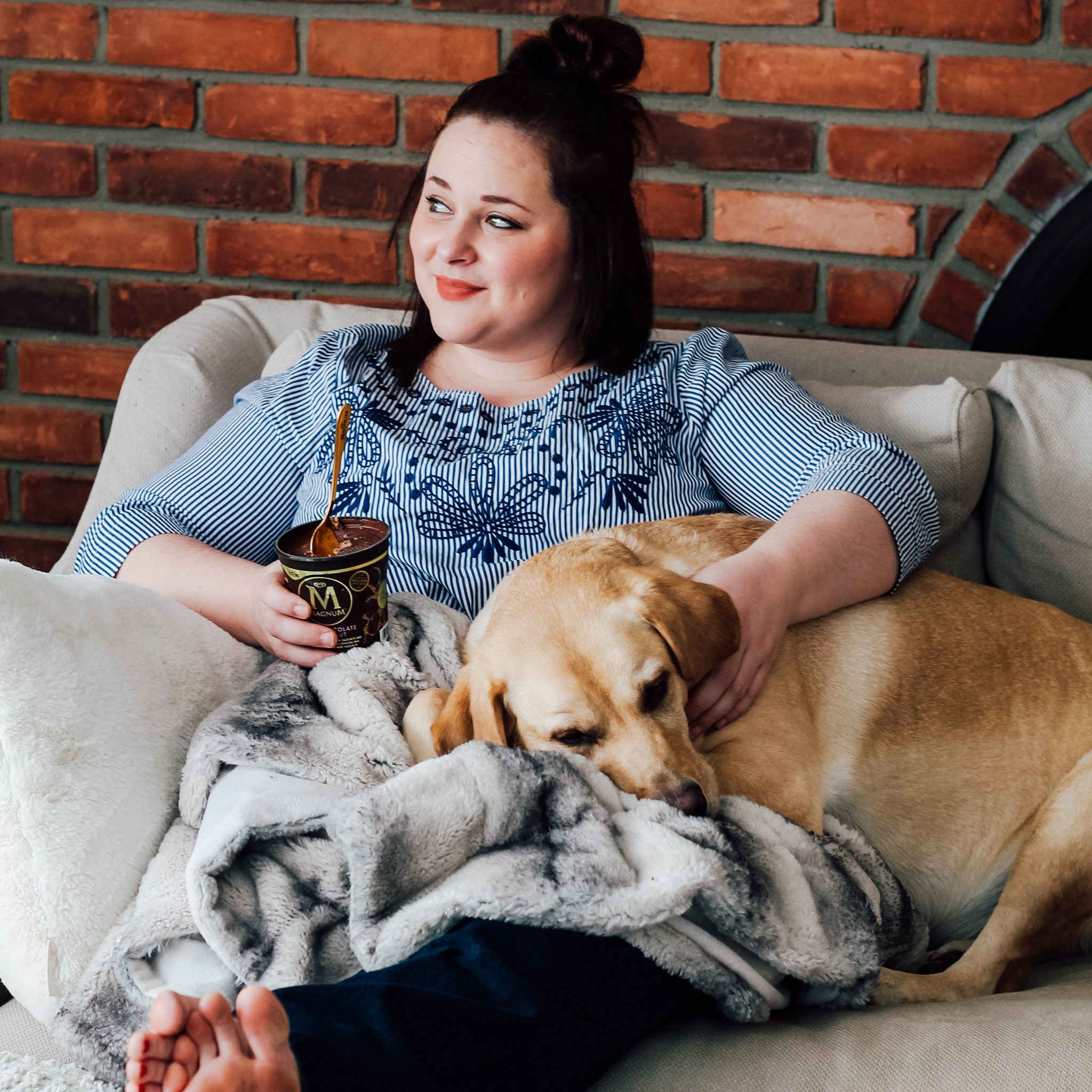 Find Positive Quotes
I know this may sound silly, but whenever I'm in a bad mood I search Pinterest for inspirational quotes. Sometimes the right words just have a way of healing whatever you're feeling. I created a board to house all of my favorites, if you want to check it out you can follow my Quotes board! It really does help to just sit for a few minutes, take deep breaths, and read positive words. I feel like this is always my default during bad days or hard times, and it works!
Call a Friend
Sometimes all it takes is picking up the phone and calling a friend to flip your day around. I have to admit I don't have a ton of friends, but I have a few that I can count on for anything, and that's all that matters. I know that when I pick up the phone to call them I'm calling someone that genuinely loves and cares about me, and will let me vent about how I'm feeling. I really do have the best friends, and I'm very thankful for them! Sometimes just saying things out loud to someone else helps, and I guess that's why they call it "venting".
Get Some Fresh Air
There really is something to be said about the power of changing your scenery. I find that going outside for a quick walk, or just to sit on the porch with a cup of coffee is the perfect break during the day. It's also a great option if you're in a bad mood, especially on bad days. Getting those endorphins going is always a good thing, and maybe you've got a friend that lives close by that you can invite to walk with you so you can chat and get some exercise together.
So after reading this post I bet you've got lots of ideas on how to turn around a bad day – AND I bet you're really craving Magnum Ice Cream, right?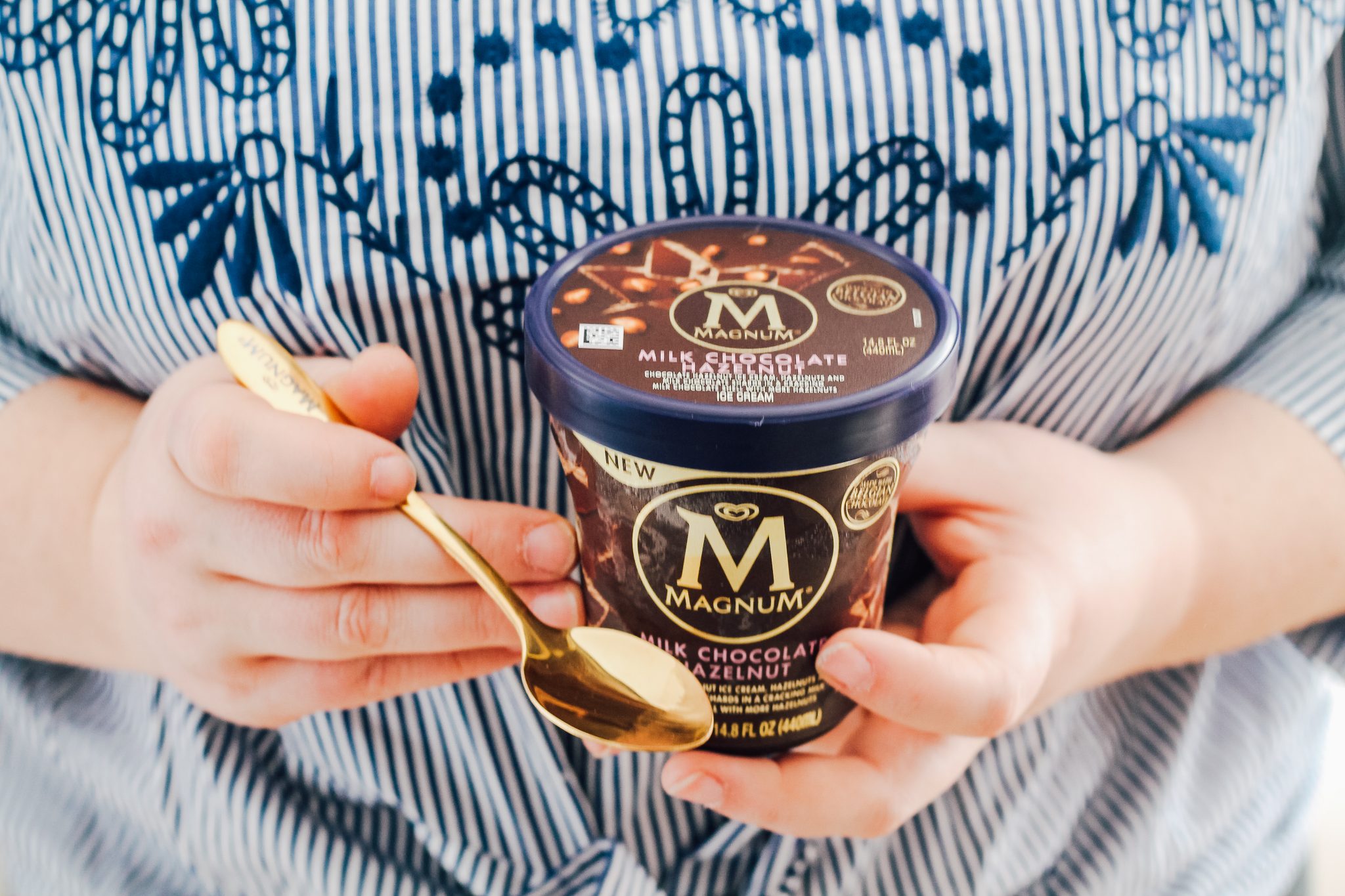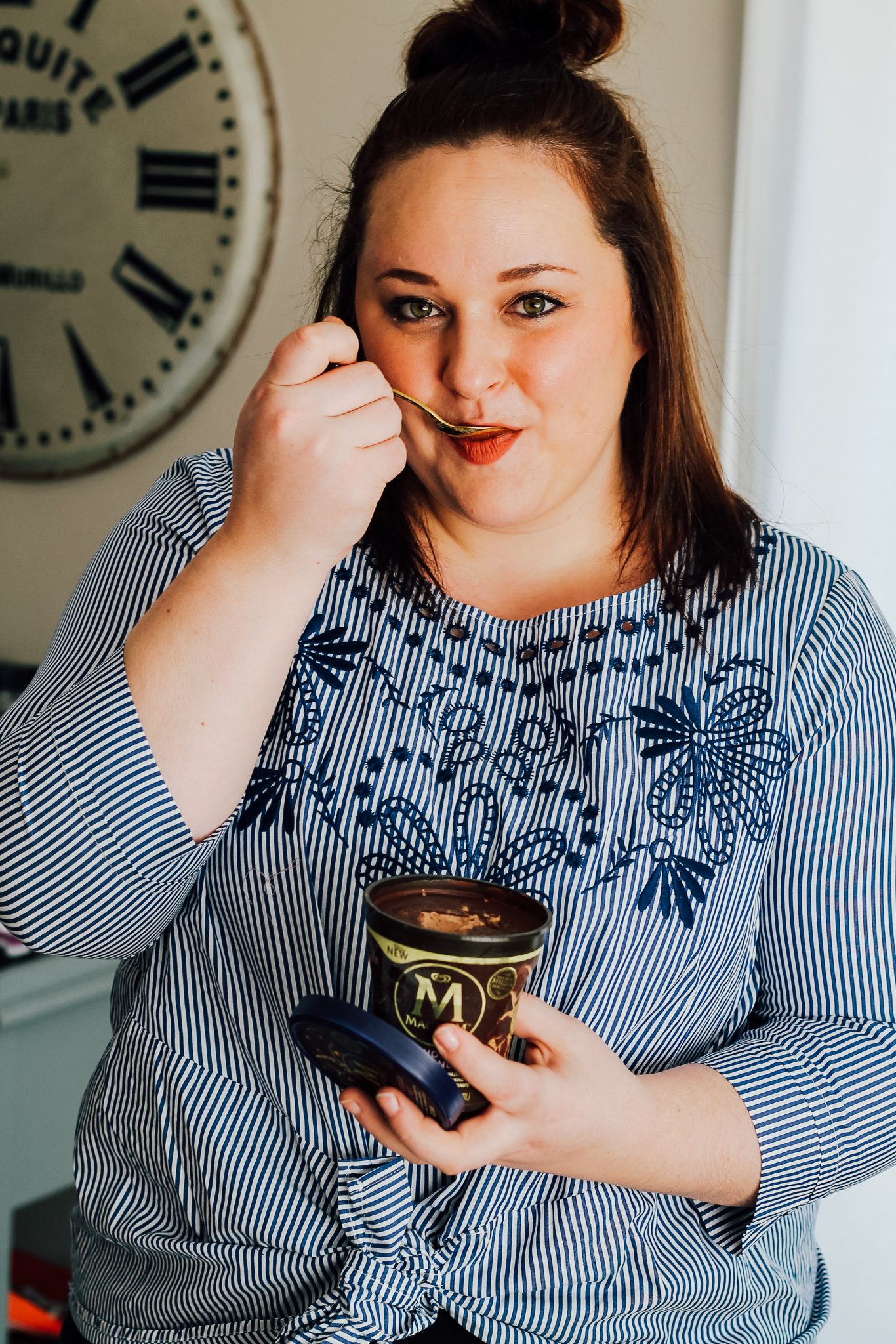 Well, I've got two pieces of good news for you:
1) Here's a $2 off coupon so you can pick up a tub to try!
2) I'll be hosting a giveaway on 3/22 on my Instagram to award 20 people with a Golden Magnum branded spoon + printable coupon for a free Magnum Tub! Yep, that's right – this gal's got ya covered on the ice cream front, so be sure to follow me on Instagram so you'll see the giveaway post go live!
Love this post? Pin it for later here: