This post has been sponsored by Purina® Cat Chow® Naturals Original. All thoughts and opinions are my own.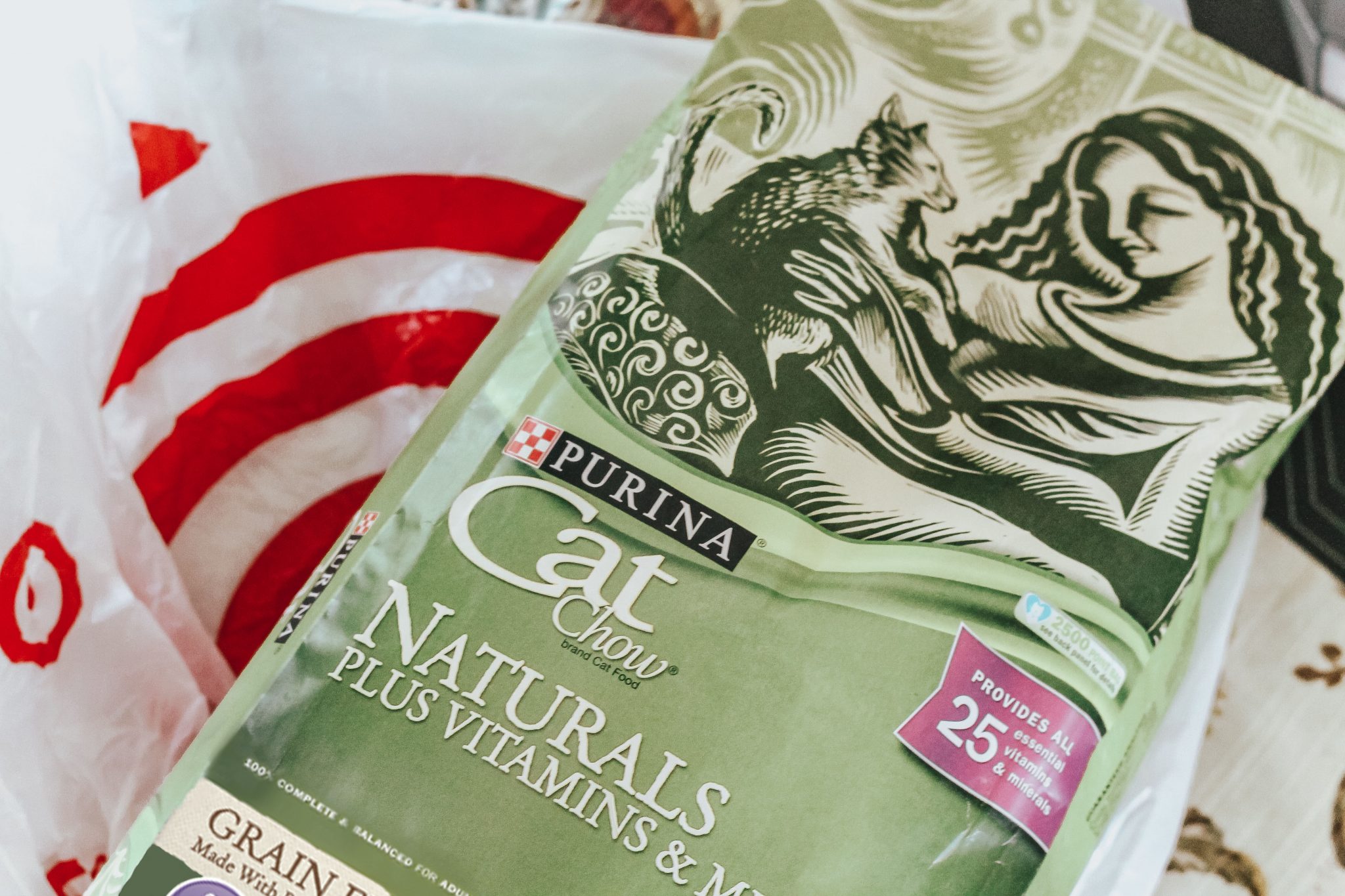 Tips for Caring for Multiple Cats
Hello, friends!
Hope you're having a great day so far! As you might know, we have three adorable cats: Mason, Cubby, and Willow. Mason and Cubby are older, aging in at 13 years old, while Willow is still just a baby at 2 years old. All three cats are not treated like pets in our house, they're treated like family. And we feed all three Purina® Cat Chow® Naturals Grain Free .
We pick up our Cat Chow at Target right in the pet food aisle. I really love it because there are no added artificial flavors or preservatives, it's high in protein, and it's got Omega-6 for healthy skin and a shiny coat.
Tips for Mealtime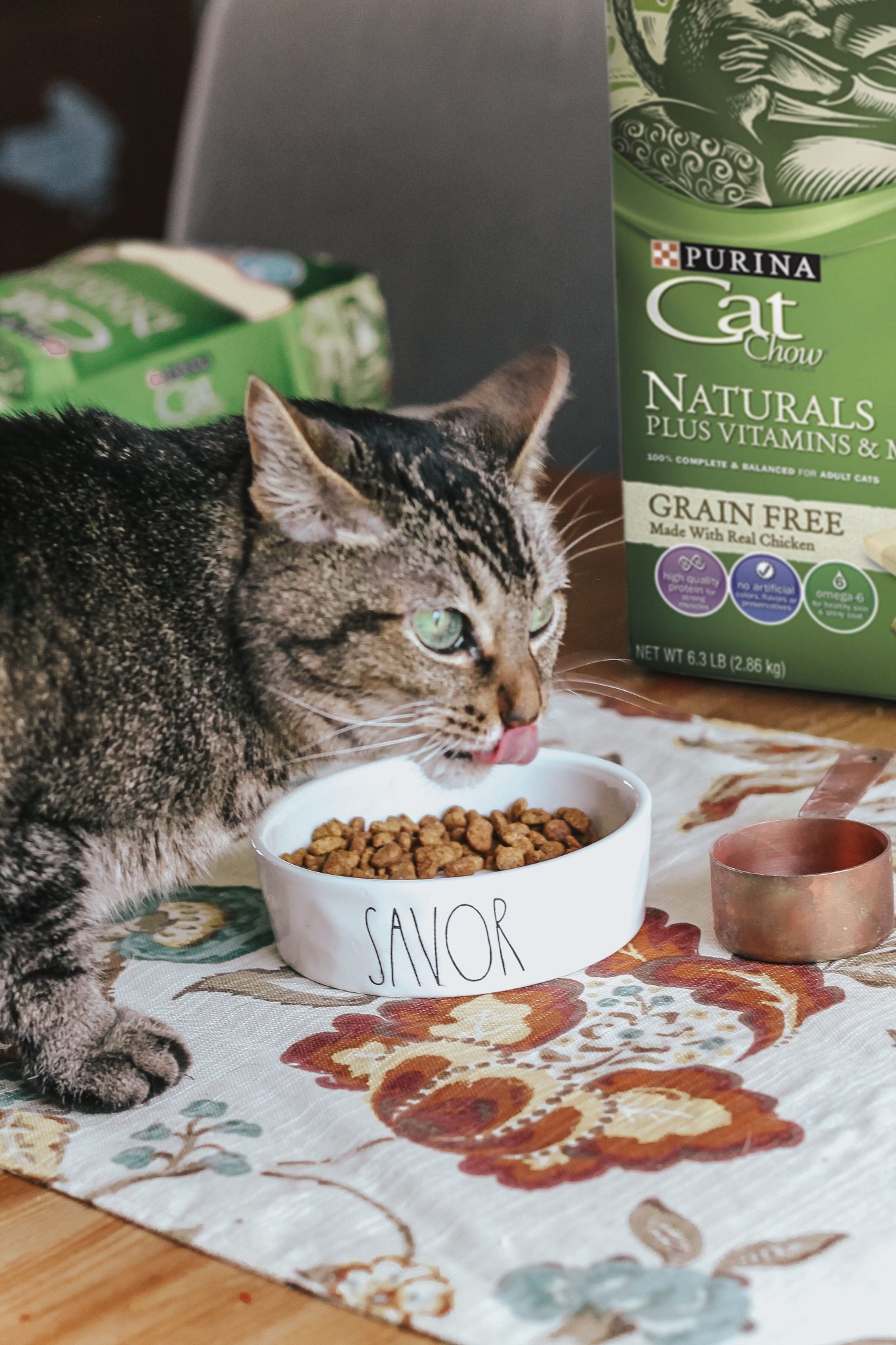 Mealtime for our cats can be tricky, catipedia has some great tips for mealtime when you've got multiple cats. Luckily, all three of our cats eat the same kind of food so mealtime for them is as simple as measuring out servings in each one of their bowls. But if your cats have different dietary needs, you could always have different feeding times. Since Willow is now two, she eats the same food as Mason and Cubby like I mentioned above, but if one of your cats hasn't hit the 12 month mark, they'll still need kitten food.

Caring for Aging Cats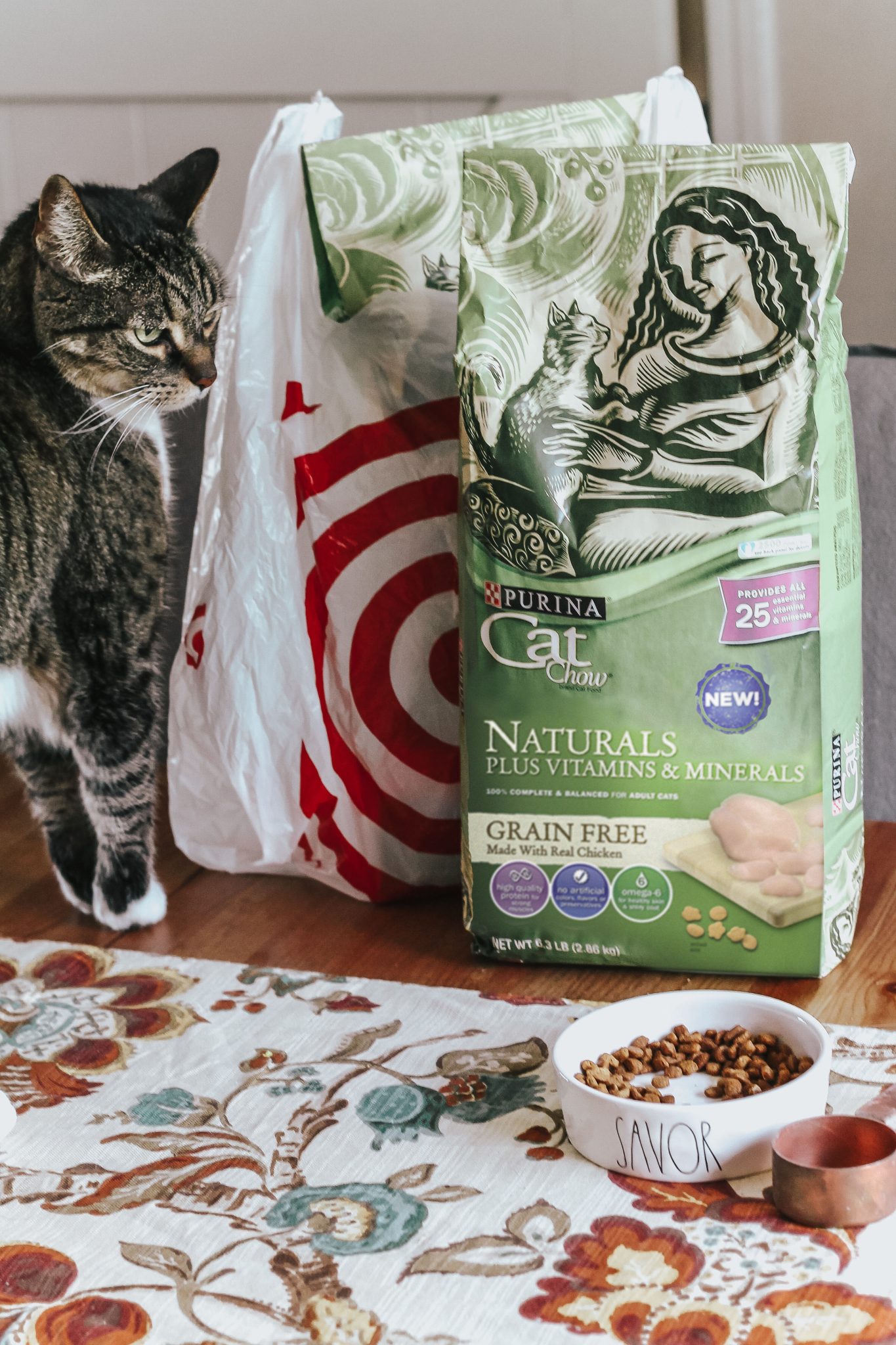 Since both Mason and Cubby are over 13 years, we've got to keep a special eye on them as they age. Catipedia has an article all about what you should keep an eye out for. I was so comforted to read that it's normal for some older cats to sleep up to 18 hours per day because Mason and Cubby sure do! It seems like they wake up, have breakfast, nap, come back for a snack, nap, eat a little more, and then sleep for the night.
The older they get the less I see them play, but every now and again they'll get a burst of energy and start running around like they did as kittens. It makes my heart so happy to know that we've given them a full and happy life, and the old girls definitely deserve to snuggle up and enjoy their twilight years.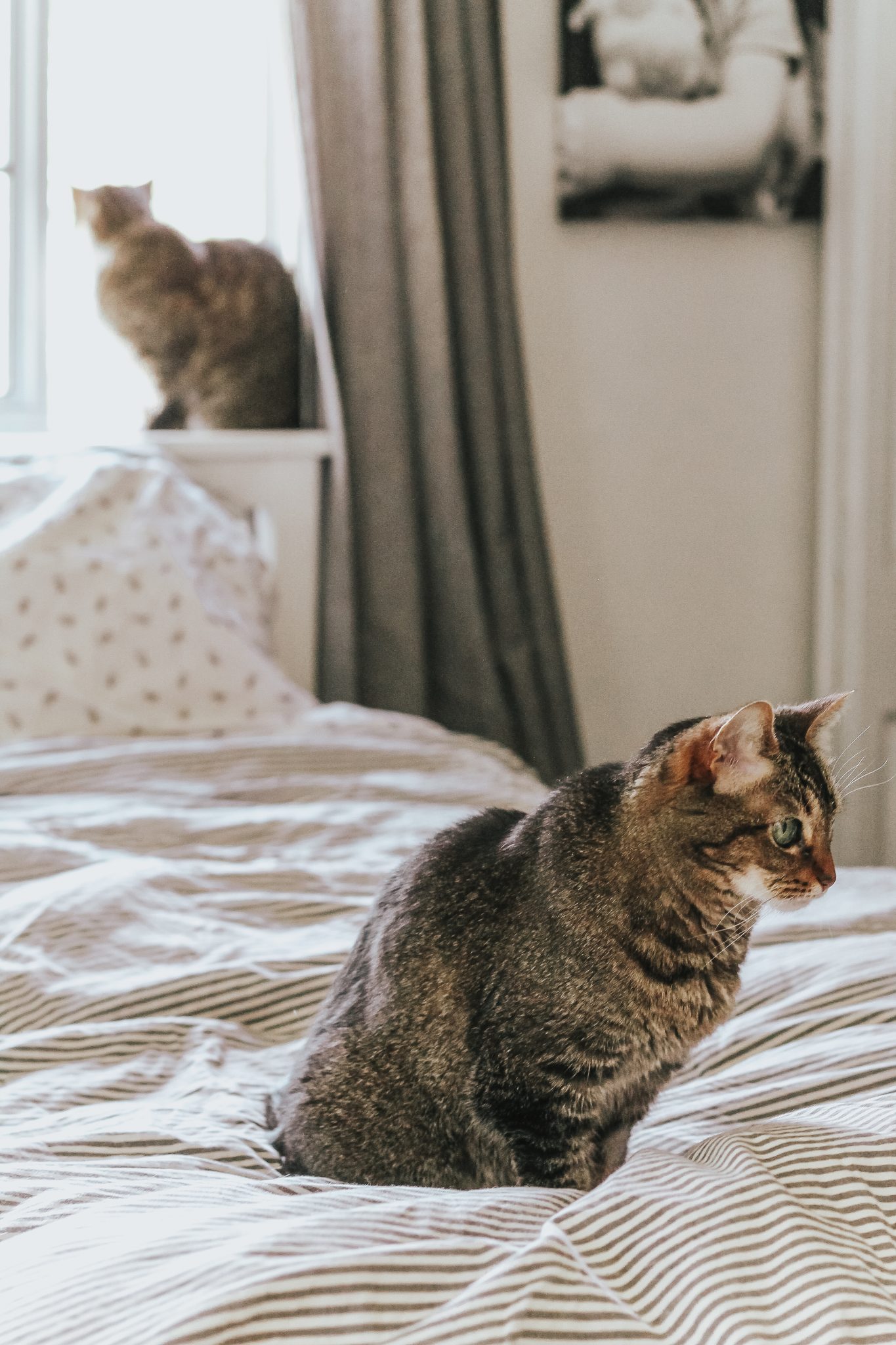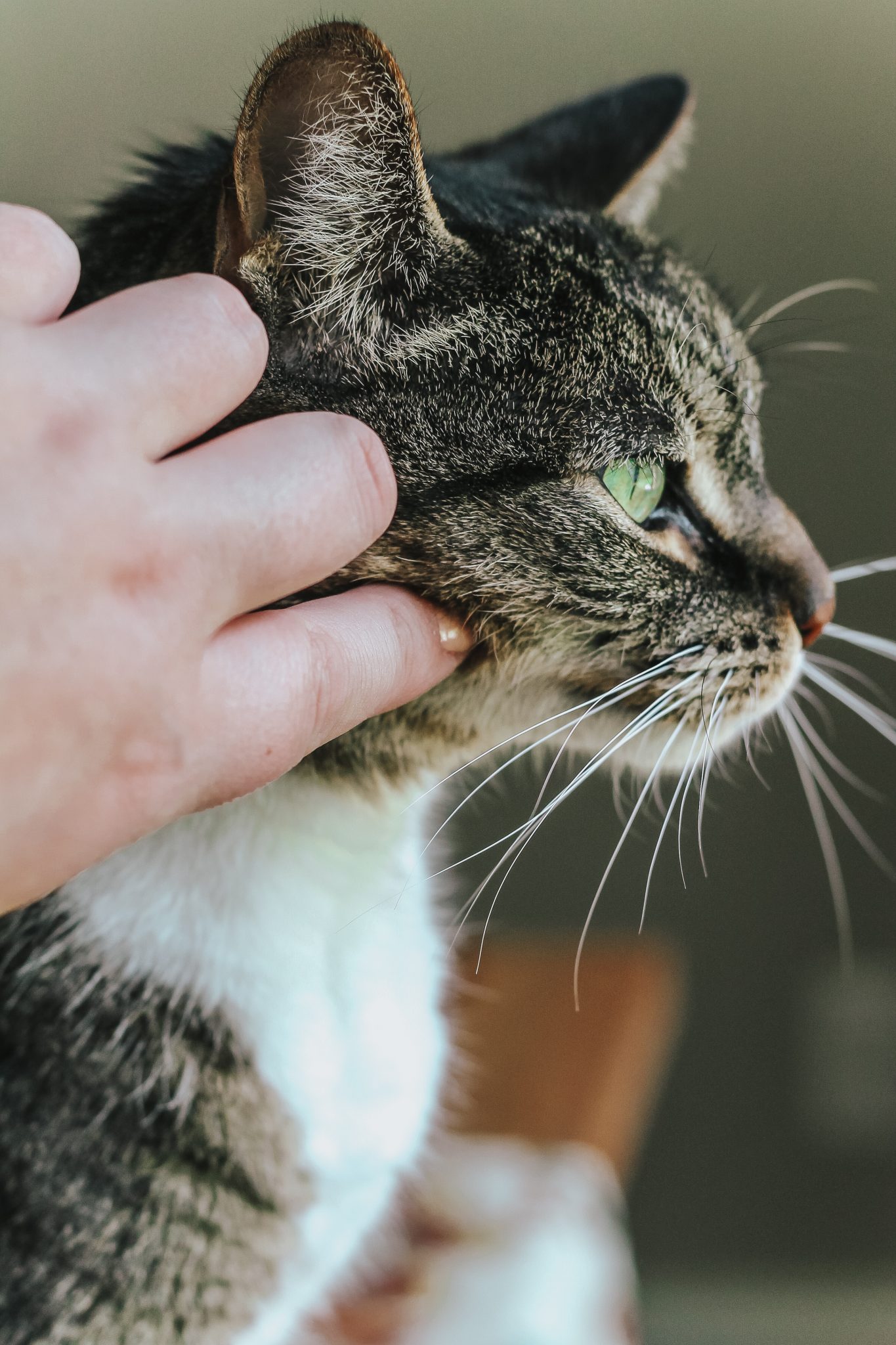 Litter Box Tips
As a rule of thumb, it's said that you should have one more litter box than you have cats. So because we have three cats, we have four litter boxes. They're all kept in the same area and we have three traditional box litter pans and one automatic litter box that filters and empties each time it is used. We do this because our cats are extra finicky when it comes to litter box cleanliness, if it's dirty they won't use it and will most likely go somewhere else in the house. If your cat is going potty in areas other than the litter box, check out this post. Need a litter box 101 lesson? Head here for all you need to know! (Tidy Cats has some great resources!)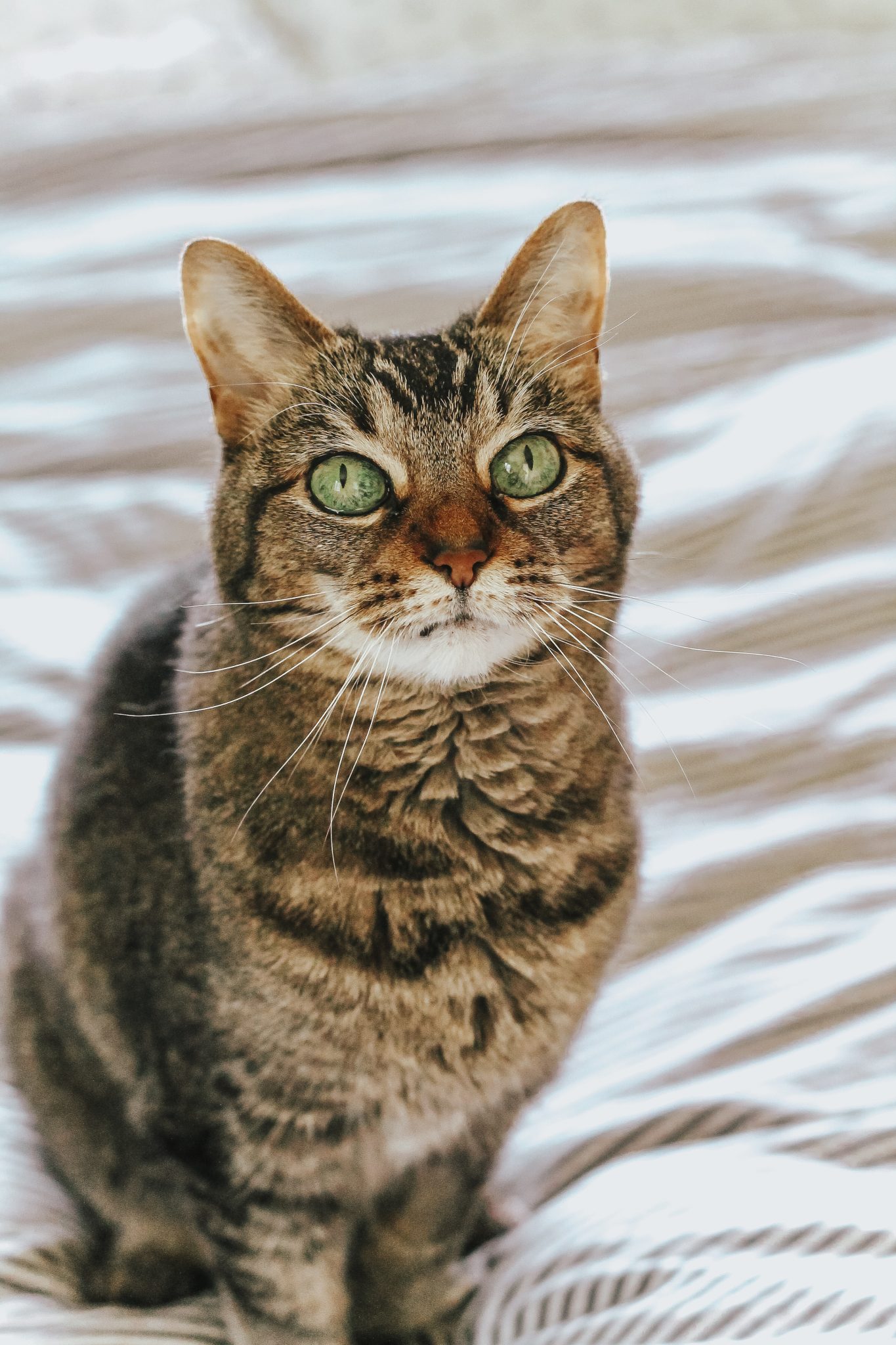 Personal Space
Because we have three cats (and three dogs) it's important that every animal has its own space. My husband and I knew that we wanted to rescue multiple cats and dogs, so when we were house shopping we made sure to look for homes with lots of space. To give our cats more privacy and personal space, we have cat trees and cubbies scattered throughout the house so they always have a place to retreat to if need be. We've never had an issue with aggression, but there is a great article about taming aggression in a multi-cat home on catipedia if you're having this issue with your cats.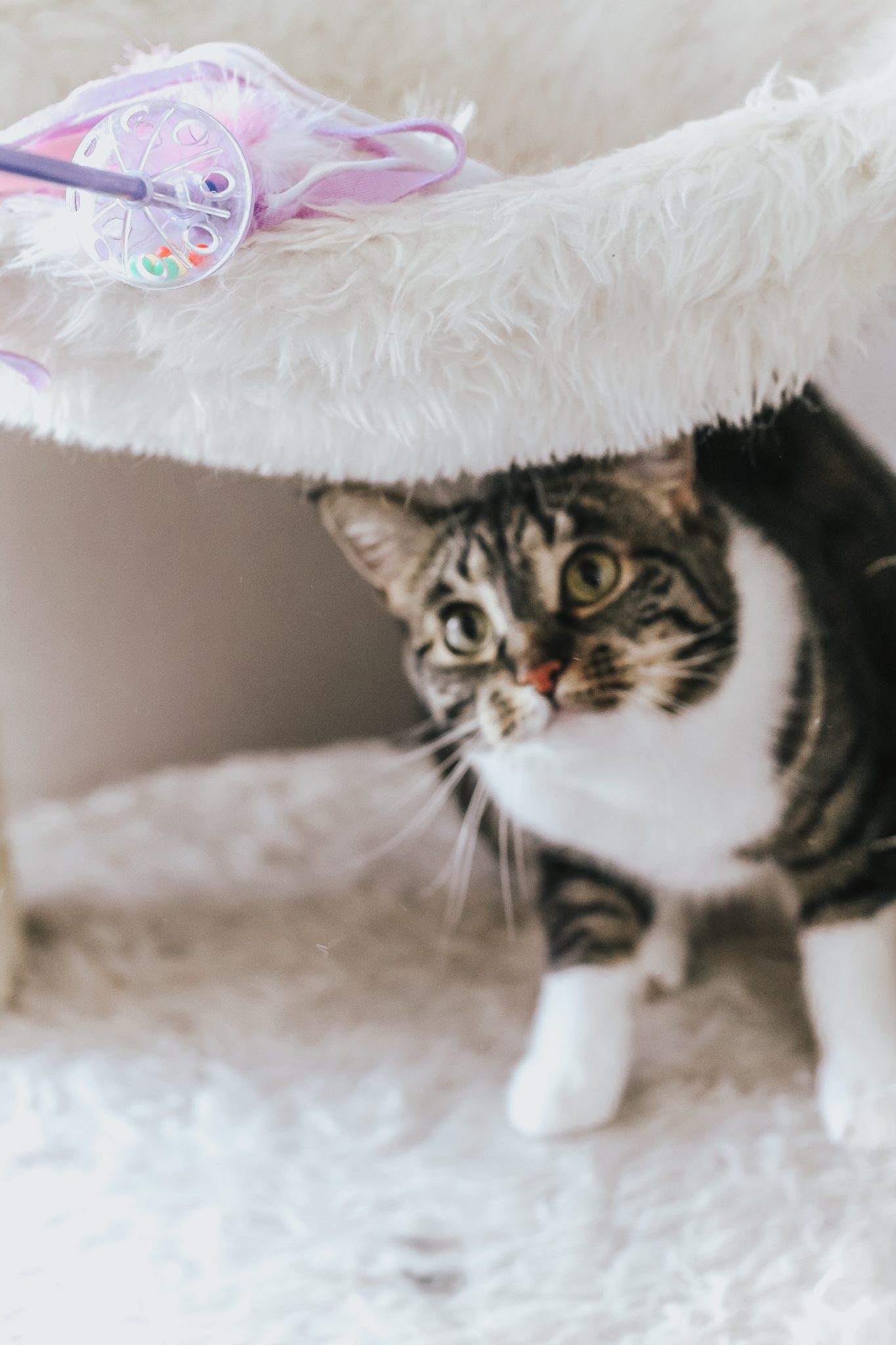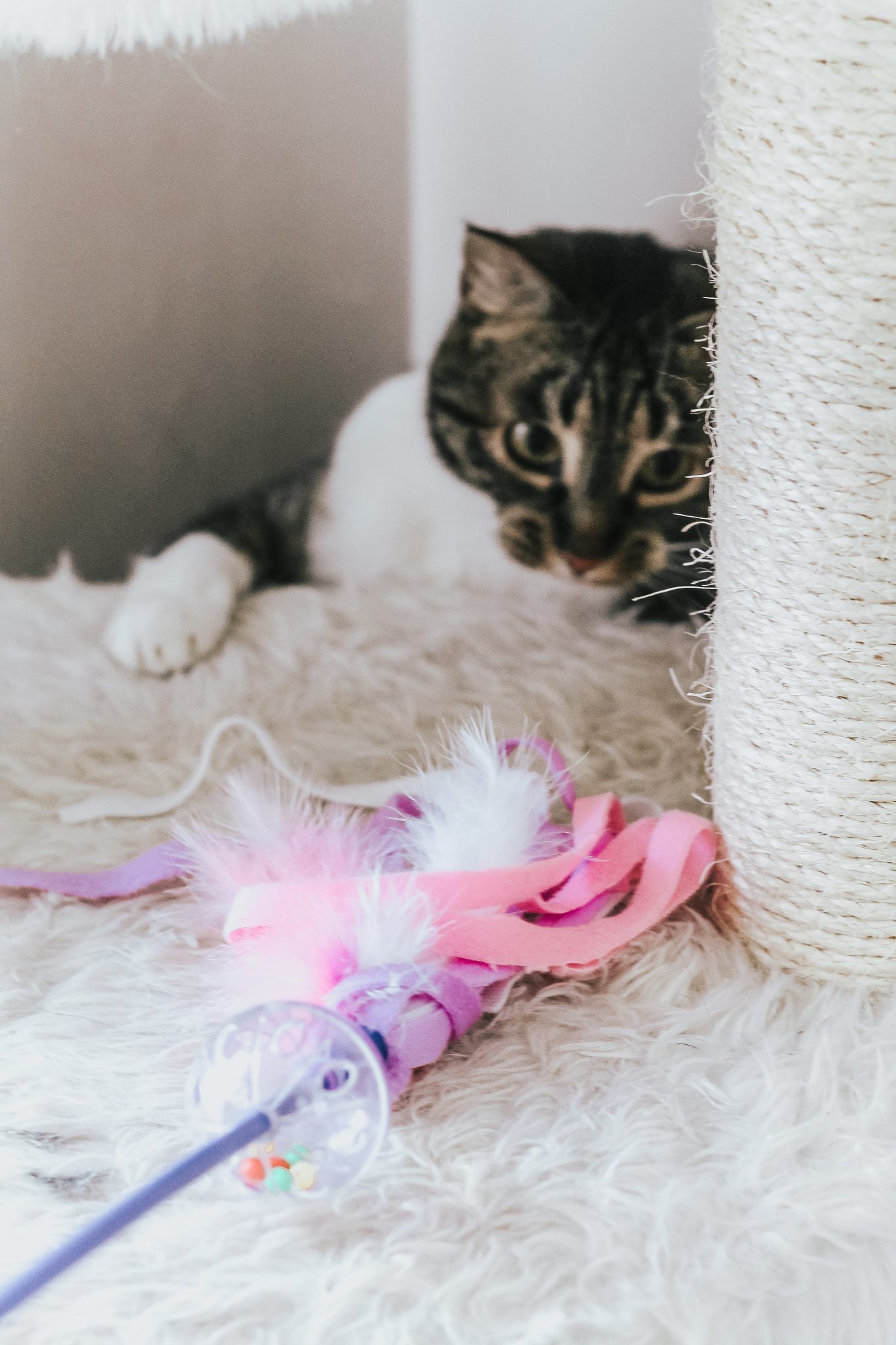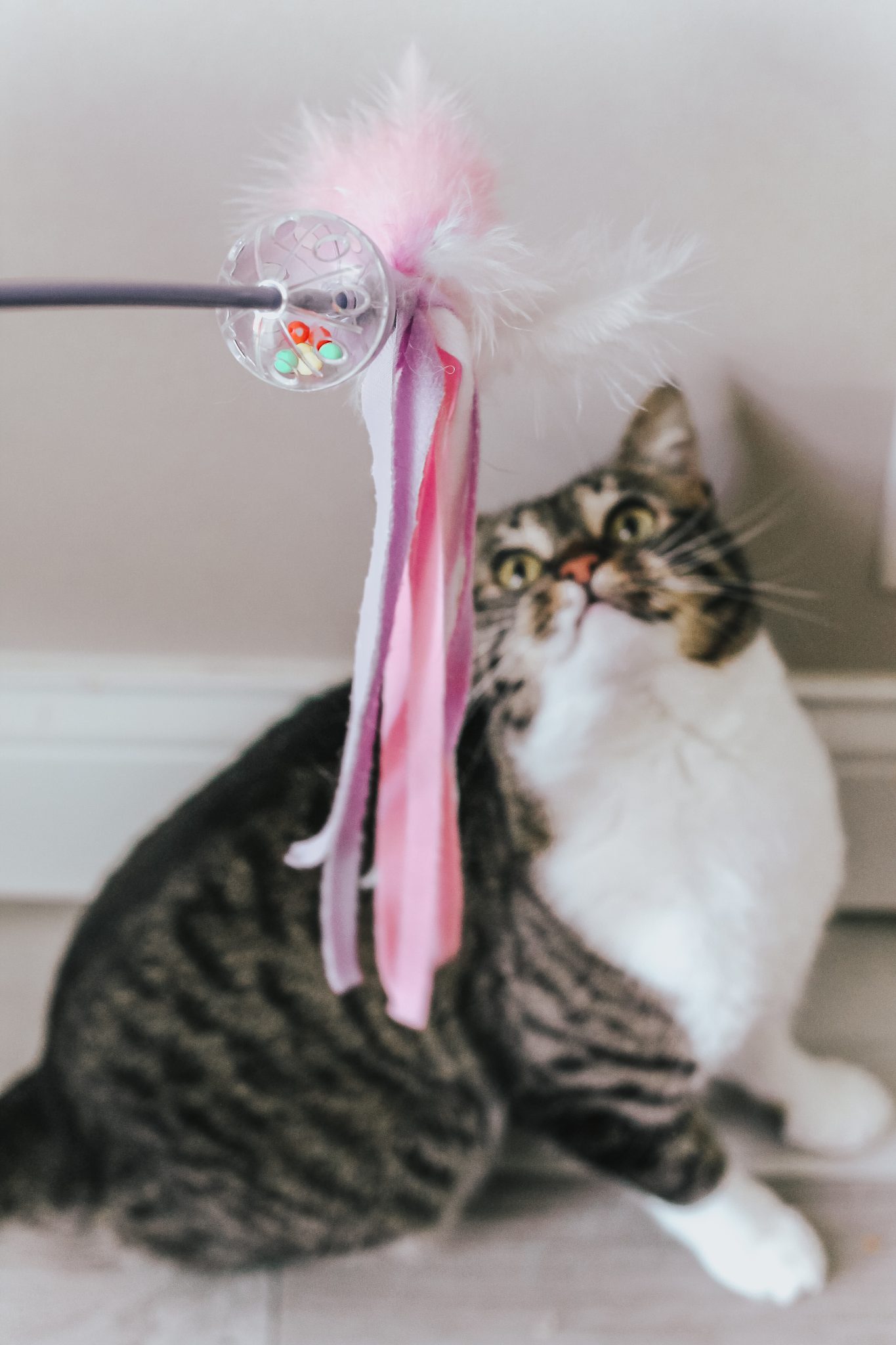 How to Switch Your Cats' Food
Switching your cats food doesn't have to be difficult, it's pretty much just a game of adding a little bit more of the new food into their existing food bowl gradually. You don't want to just switch straight to the new food, because it could cause gastrointestinal upset that could result in vomiting, diarrhea, etc. Instead, introduce it with ease. Just mix a little of the new food into the existing bowl and increase the amount of the new food daily. Try to stay within a one week period and by the end of that week your cat should be eating 100% new food.
When we made the switch to Cat Chow Naturals Grain Free our cats transitioned with ease. I wanted to find a food that included REAL flavors like real chicken, salmon, etc. Our cats are very particular about taste and they LOVED this right away! Plus, picking up Cat Chow Naturals Grain Free at Target easily fits into our family's routine because we already shop there often. Is it possible to have it all? Yep, at Target it is! 🙂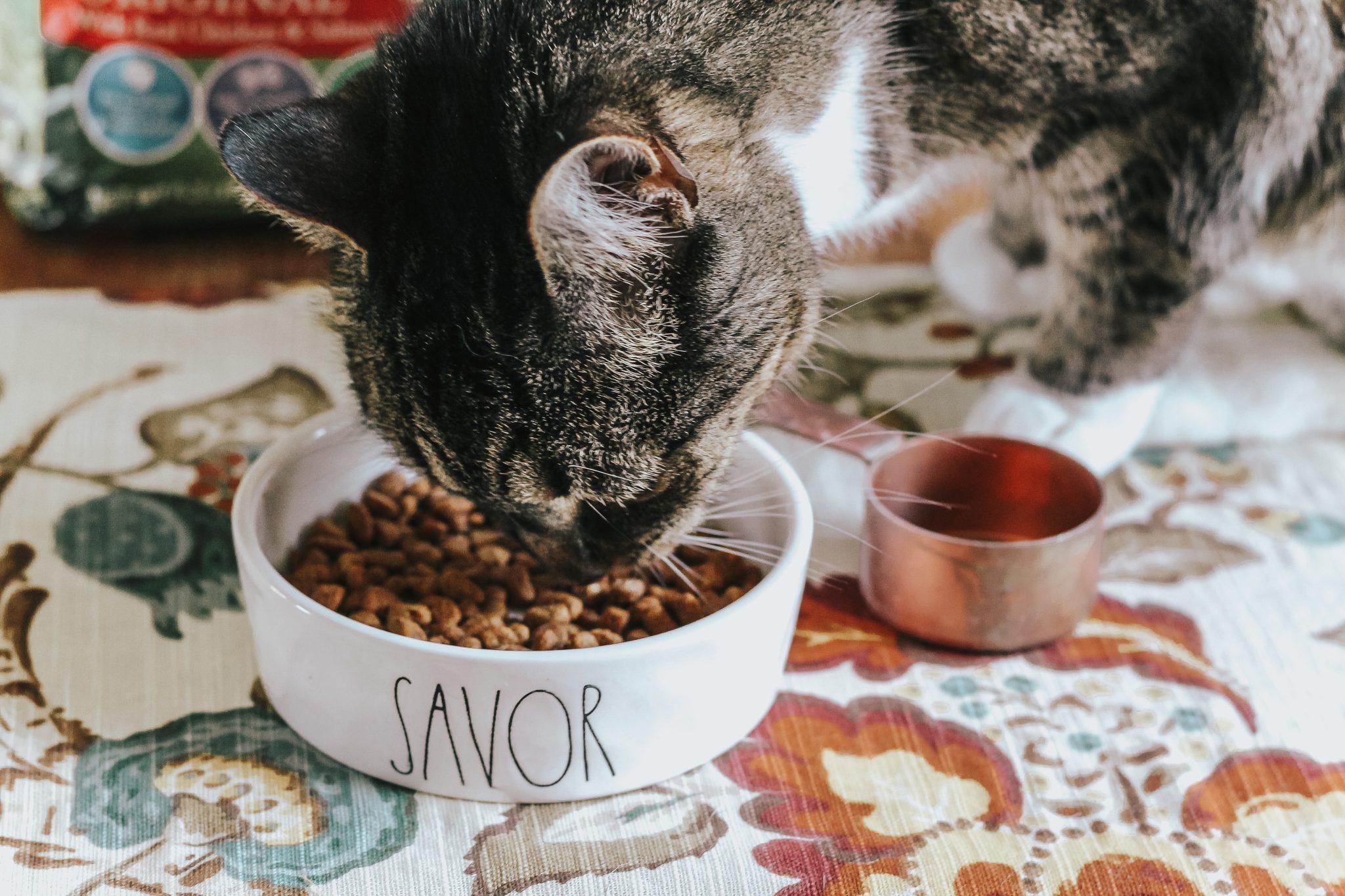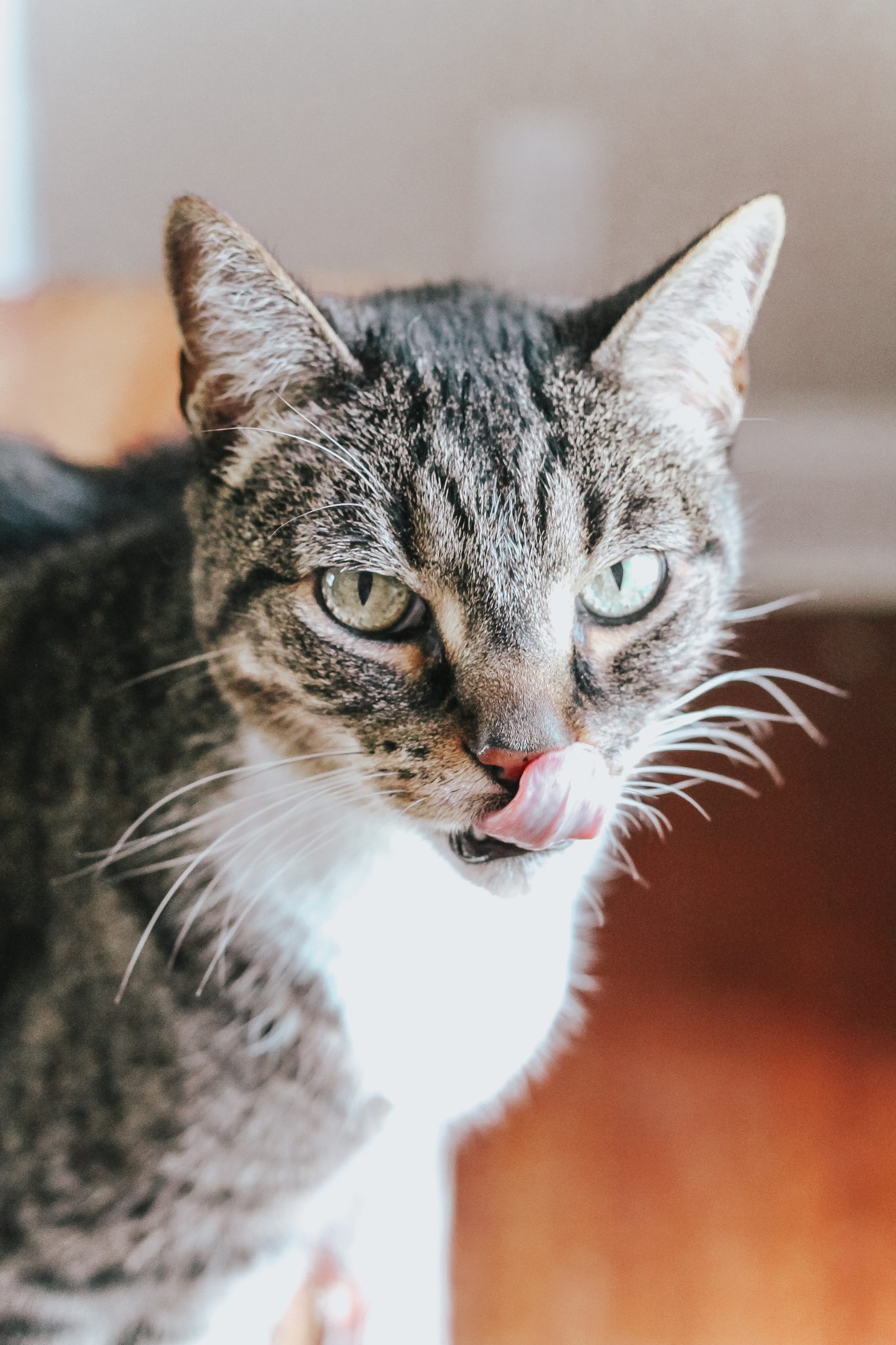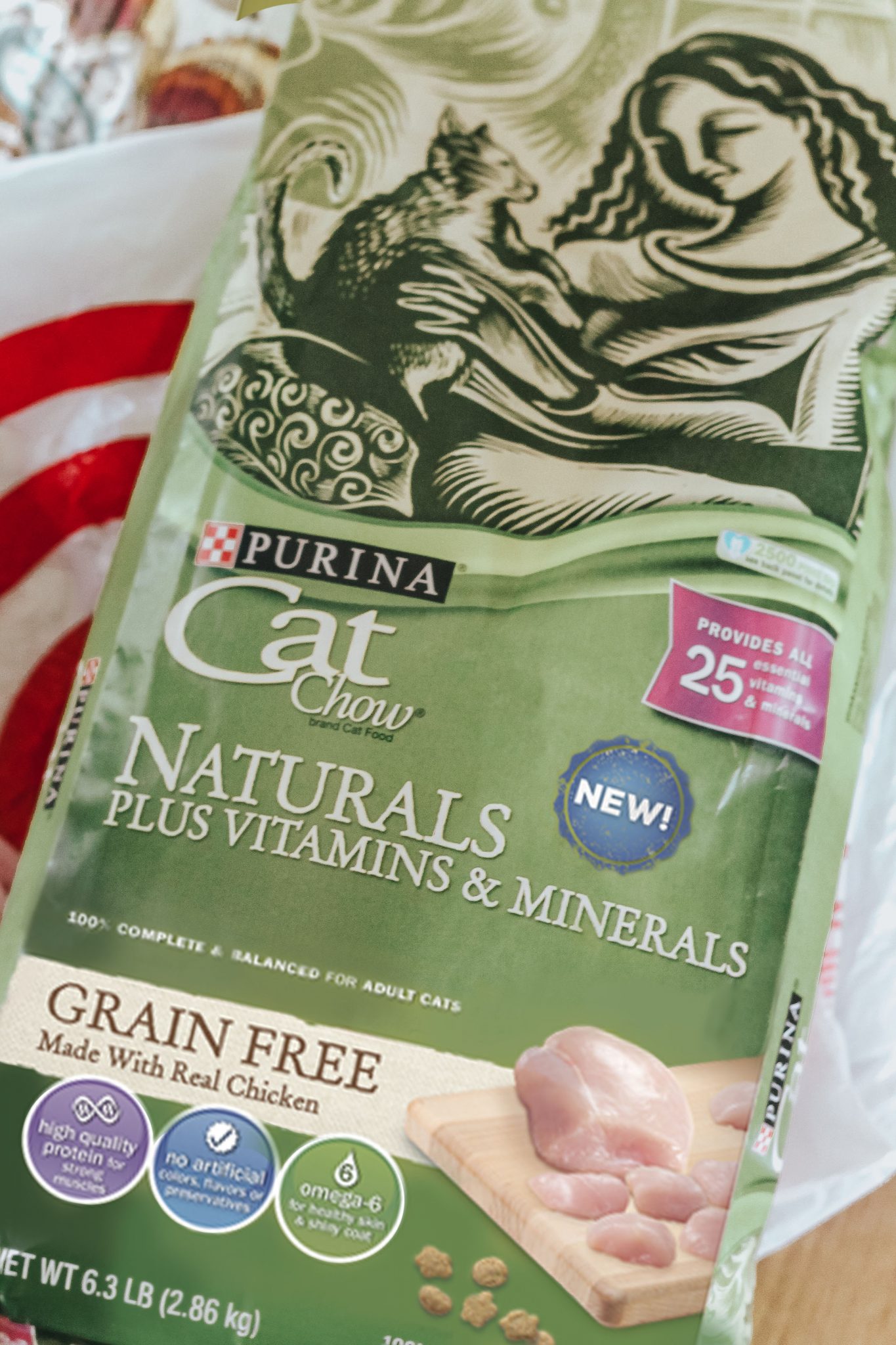 If you've been thinking about switching up your cat's food, I'd highly recommend Purina® Cat Chow® Naturals Grain Free!
Love this post? Pin it for later here: