This post has been sponsored by Cat's Pride®. All thoughts and opinions are my own.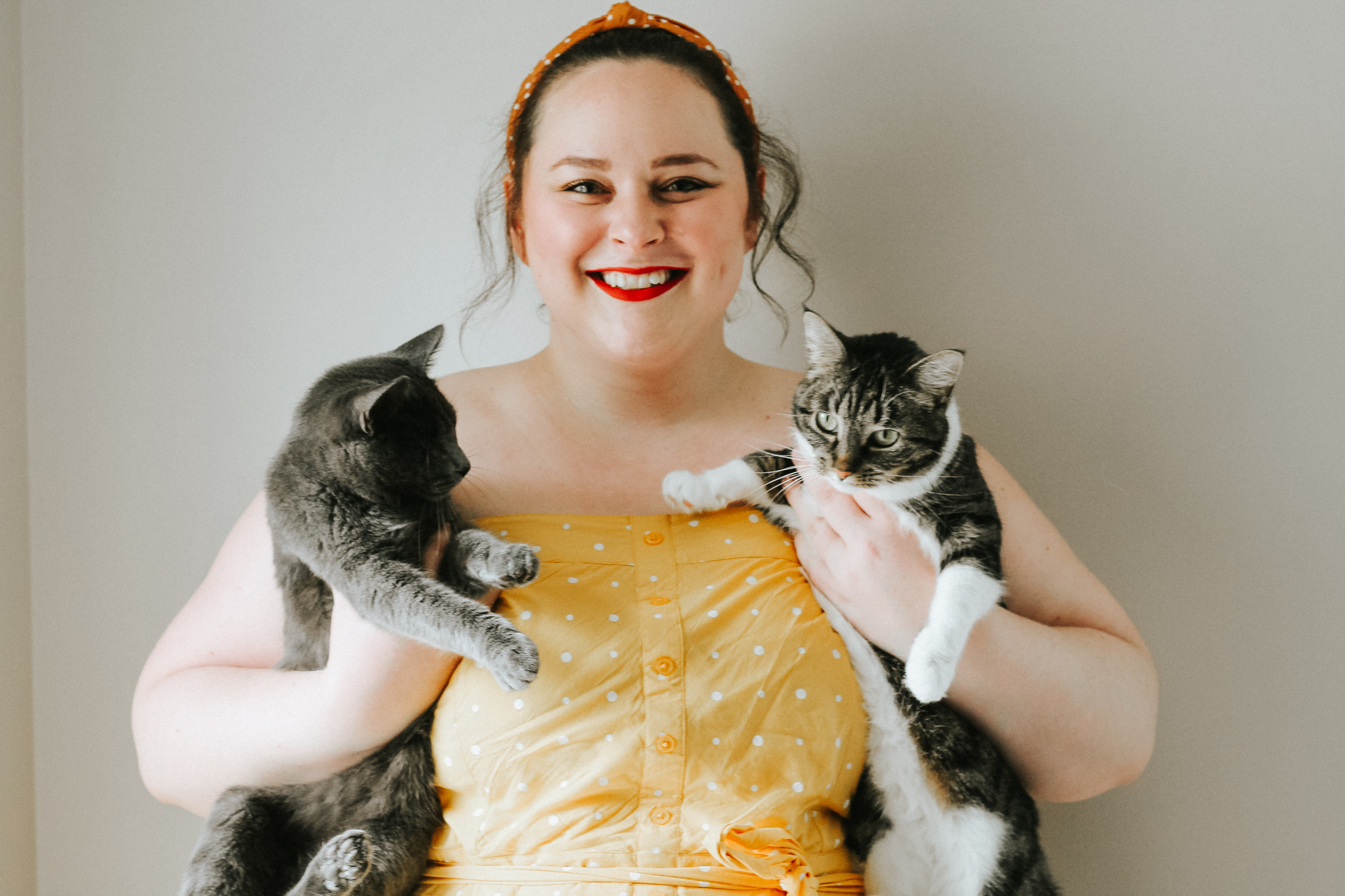 Hello, friends!
As you all know by now, I am a proud momma to four rescue cats! And today, we're going to focus on them! I thought it'd be fun to share each adoption story and sprinkle in a few products we've been using to keep our shared space smelling fresh. Keep your eyes peeled for information on why Cat's Pride® Total Odor Control – Scented GREEN JUG™ is a must-buy, and also our favorite scented litter box liners from Jonny Cat!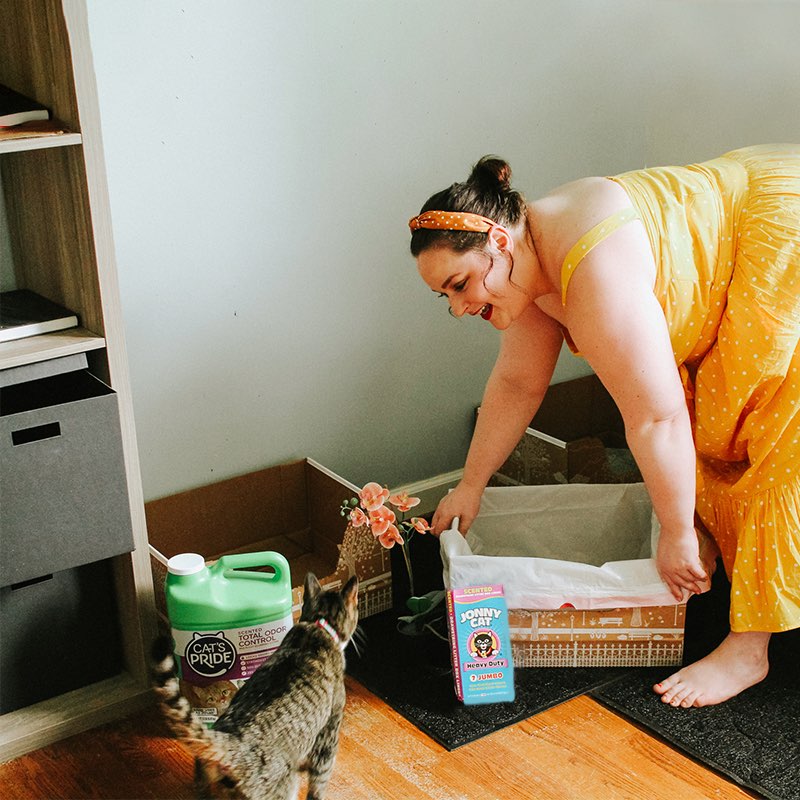 First things first – let me tell you about the AMAZING give-back mission! Through their Litter for Good™ program, Cat's Pride® has donated more than 8 million pounds of cat litter to shelters across the country! I can't wait to tell you more about it, because it's honestly so amazing! Any company that gives back to shelter pets is one that I can get behind!

COUPON: Save $3 off your purchase of a Green Jug and $1 off your purchase of Jonny Cat liners!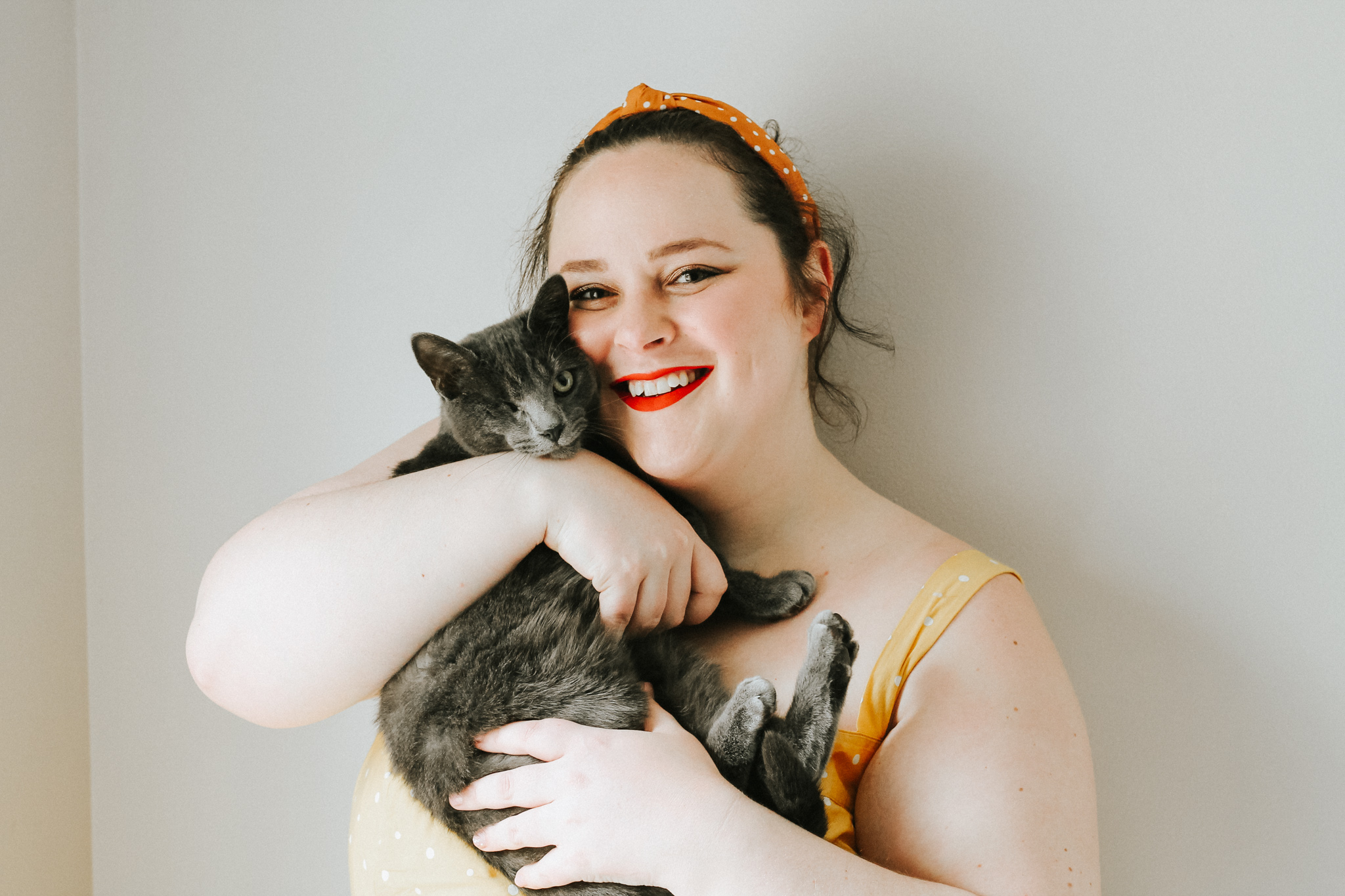 Green Jug: Litter for Good Program
For every GREEN JUG™ of Cat's Pride litter purchased, they donate a pound of litter to shelters across America to help more cats find their forever homes. To date, Cat's Pride has donated over 8 million pounds of litter to animal welfare organizations. So next time you're shopping for litter – buy a jug knowing you're purchase is helping animals in need!
And don't worry, this litter really works!! This is a litter that has total odor control – it's a dual-clay blend that offers 10 days of odor control. This is SUPER important to me, because my office is where the cat boxes are, and no one wants to sit all day in a workspace that's stinky. This litter INSTANTLY locks odors to keep the space smelling clean. It also has a 99% dust-free formula, so no kick up when you're pouring! It's also 25% lighter in weight than other traditional scoop-able litters, and it's available in both scented and unscented formulas.
Jonny Cat Litter Tray Liners
The convenience of the Jonny Cat litter tray liners cannot be matched. It's America's #1 litter box liner for a reason! It's the thickest, strongest, and is even tear-resistant! Your cat's claws cannot rip through them, so no ickiness with clean up, simply lift and go!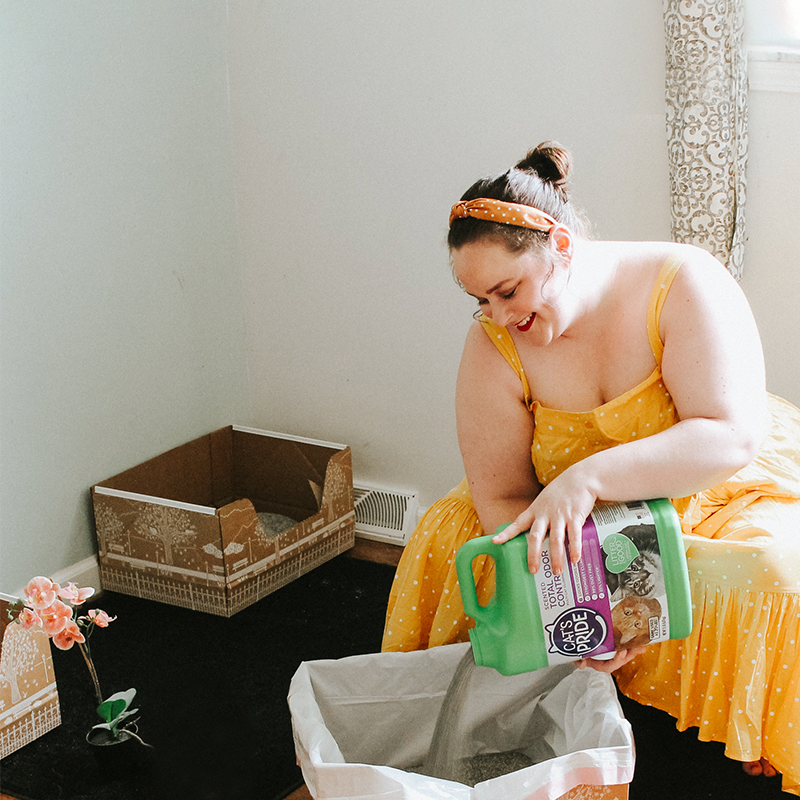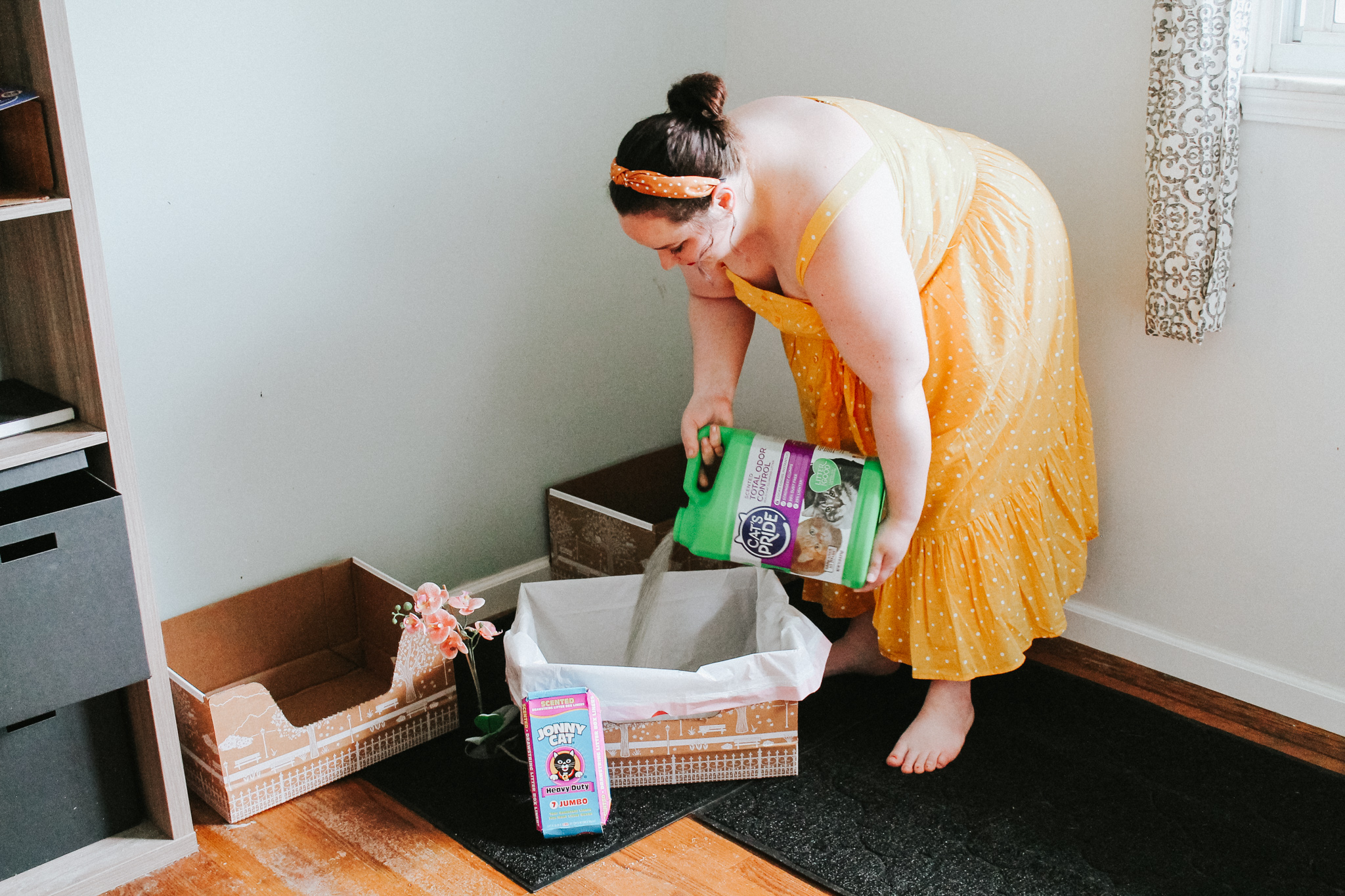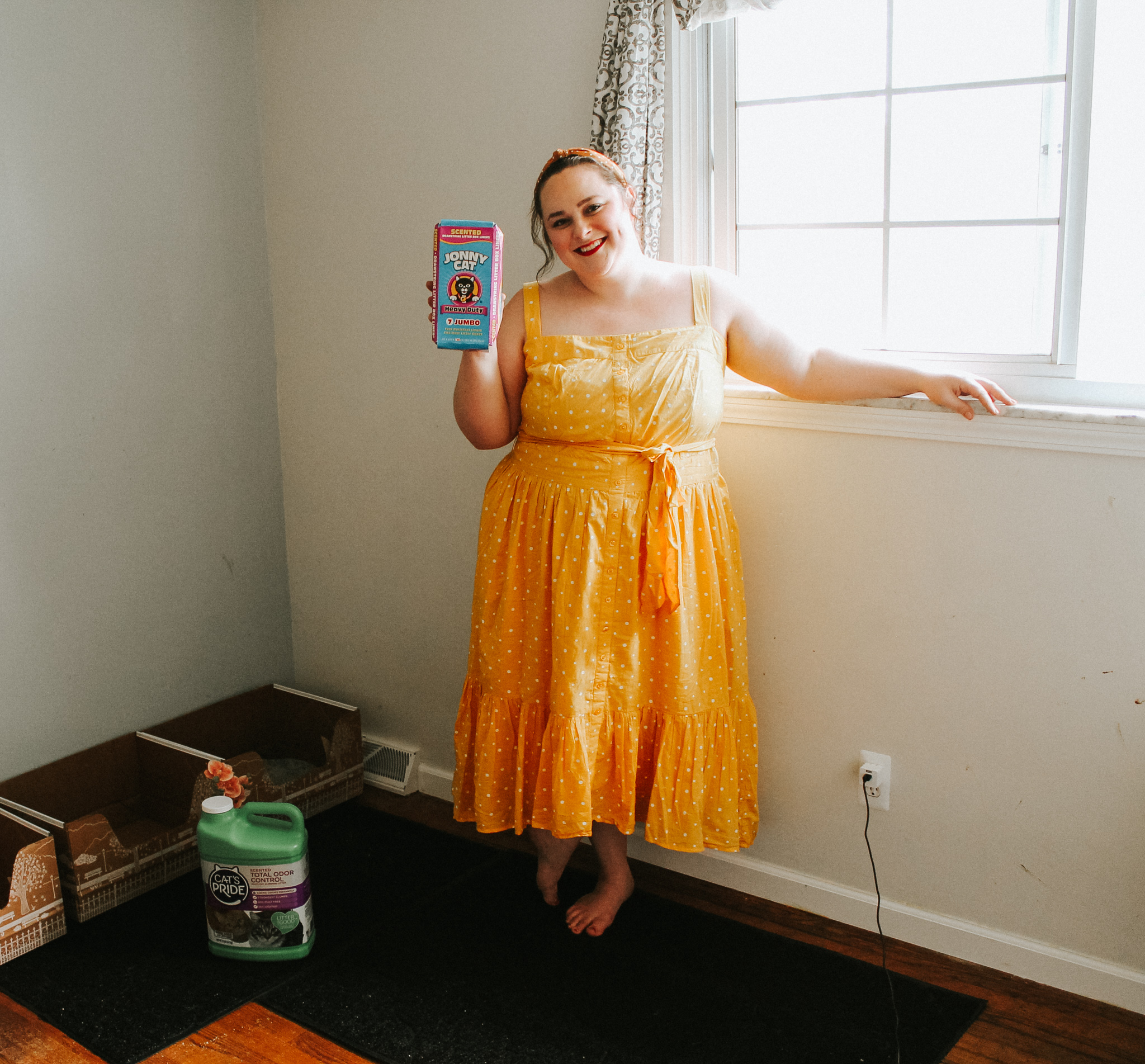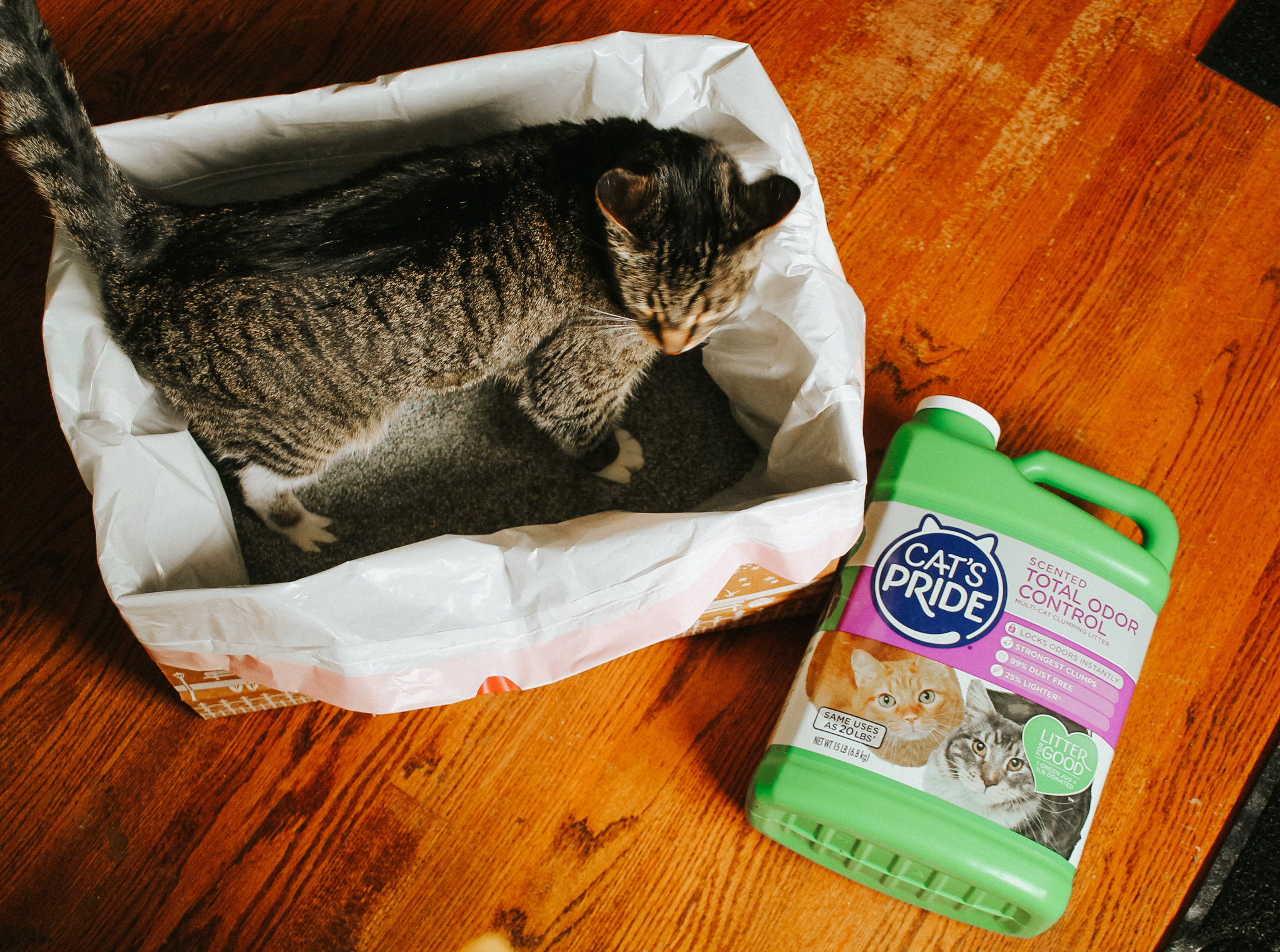 Adoption Stories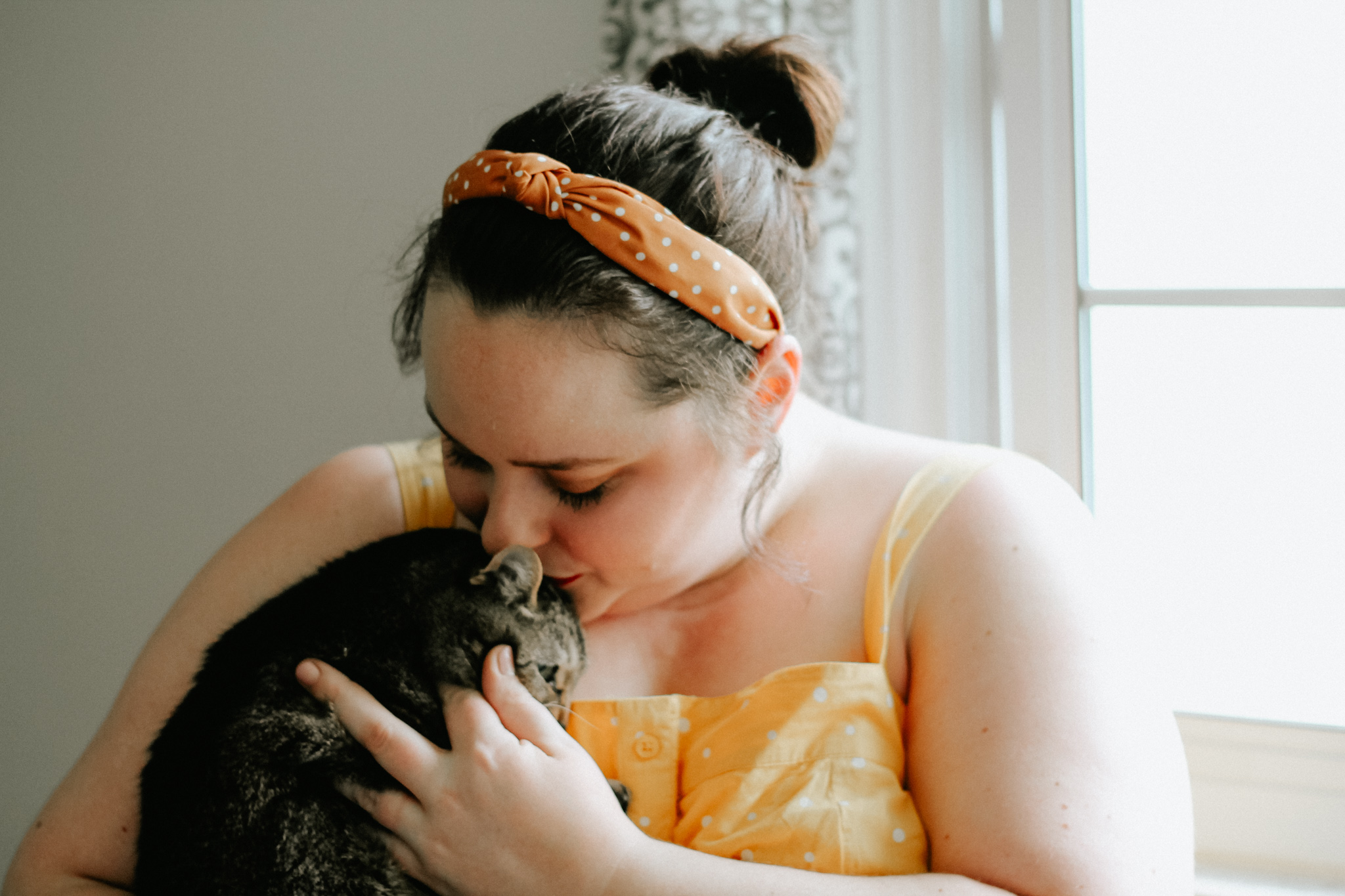 Mason
Miss Mason was our very first rescue ever! My husband and I adopted her from the Michigan Humane society – over 14 years ago! We named her after our favorite musical artist at the time, Mason Jennings. She was found on the streets of Detroit, and when we adopted her, she was just 12 weeks old. We brought her home and within two months, we quickly realized that she needed a friend to play with at home! So guess what we did? We got another (see Cubby's story below).
Cubby
We returned to the Michigan Humane Society just two months after adopting Mason, because she was such a social cat and needed a playmate. We looked at all of the cats and kittens, and picked Cubby out because she had giant paws – my hubby thought that this meant she'd grow up to be a HUGE cat. Little did we know, she was actually polydactyl, which means she has extra toes on her feet! We named her Cubby, because as a kitten, she looked like a little bear cub! Cubby is now 14 years old and loves laying in our bed, snuggling at night, and hiding out to spend alone time.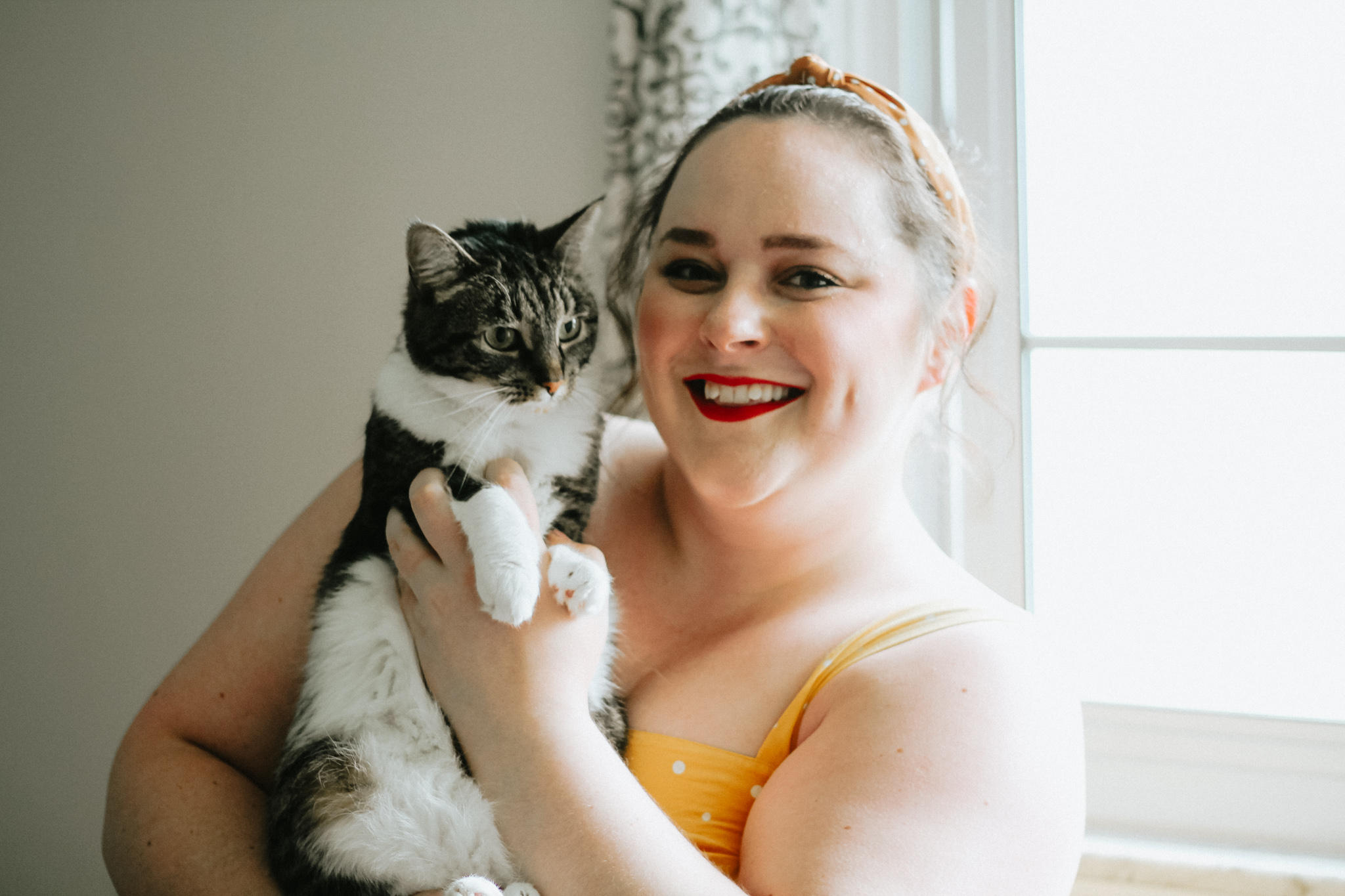 Willow
We have had Willow for four years now. The Michigan Humane Society was having an adoption event at a local pet store, and when I saw her sweet face, the rest was history. She is the sweetest girl and has the best temperament, she's always cheery, happy, and purring! My husband named her Willow after his grandfather, but everyone around here calls her "baby kitty". Shortly after we got her, we realized that our older cats were getting a little too old to play, and this left miss Willow with lots of energy and no one to really play with. Sooooo……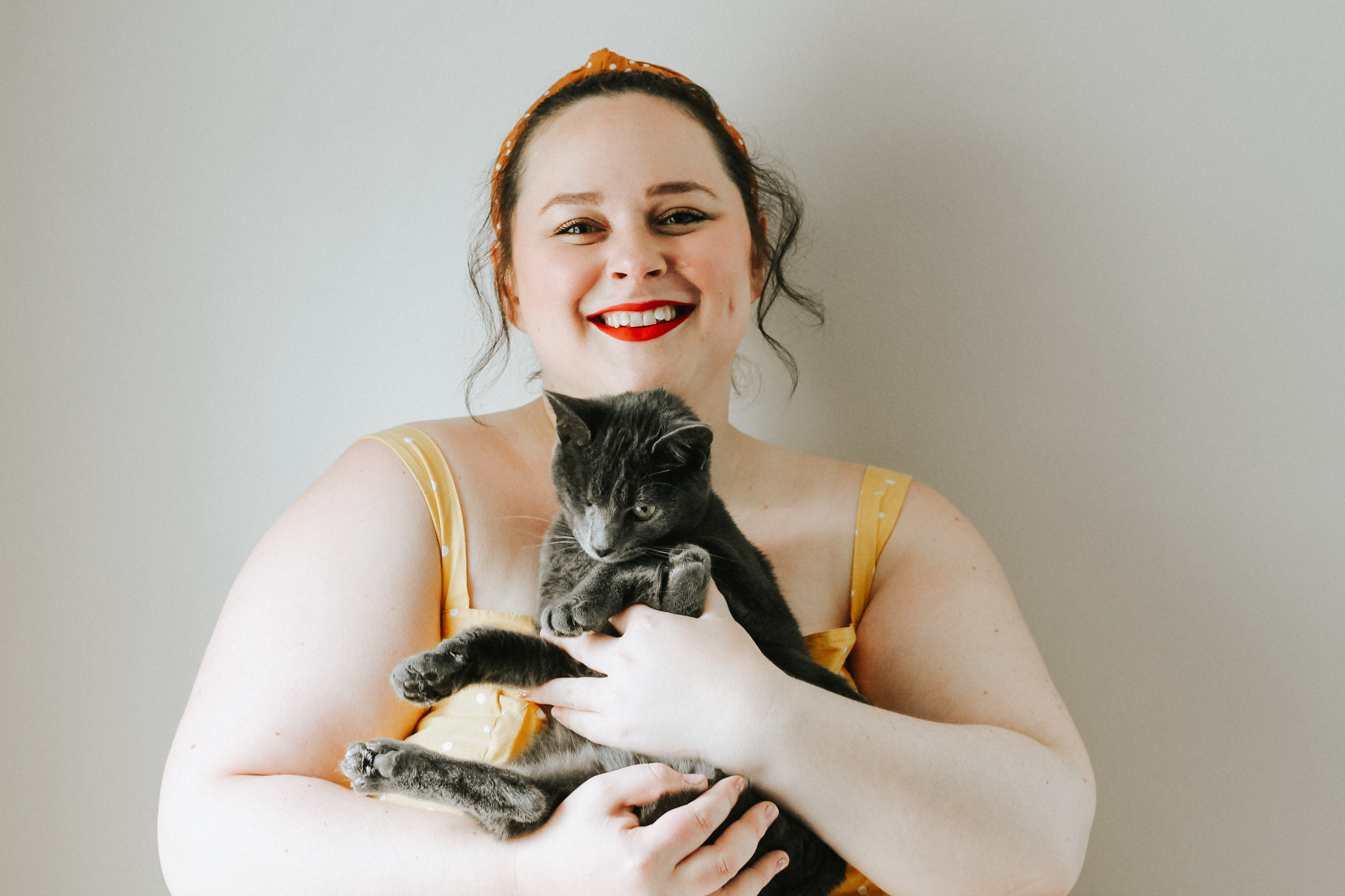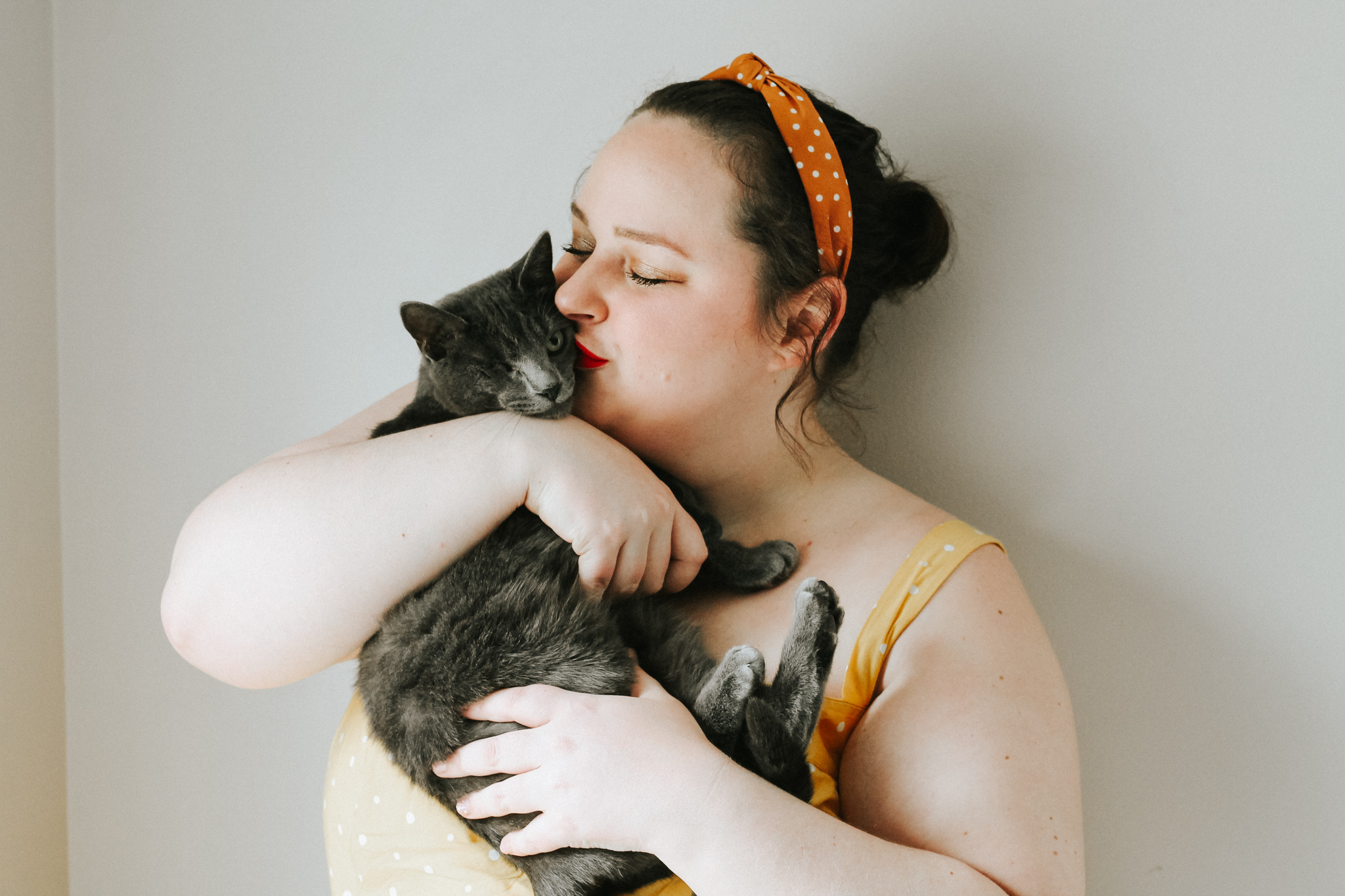 Kevin
Kevin is my little angel baby. We found him at the pound, and he had been found alone on the streets with a terrible eye infection. He had his right eye removed, so it looks like he's always winking at us. He is the softest, sweetest, most dog-like cat I've ever had. My son Wyatt named him Kevin after his favorite minion from the Despicable Me movies. When he first came home, he required more medical care than any of our other cats, so I feel like I learned a lot that I can apply to future rescues. We often go back and visit the animal control center he came from, so we can show some love to the pets there, and also donate items to make their stay better.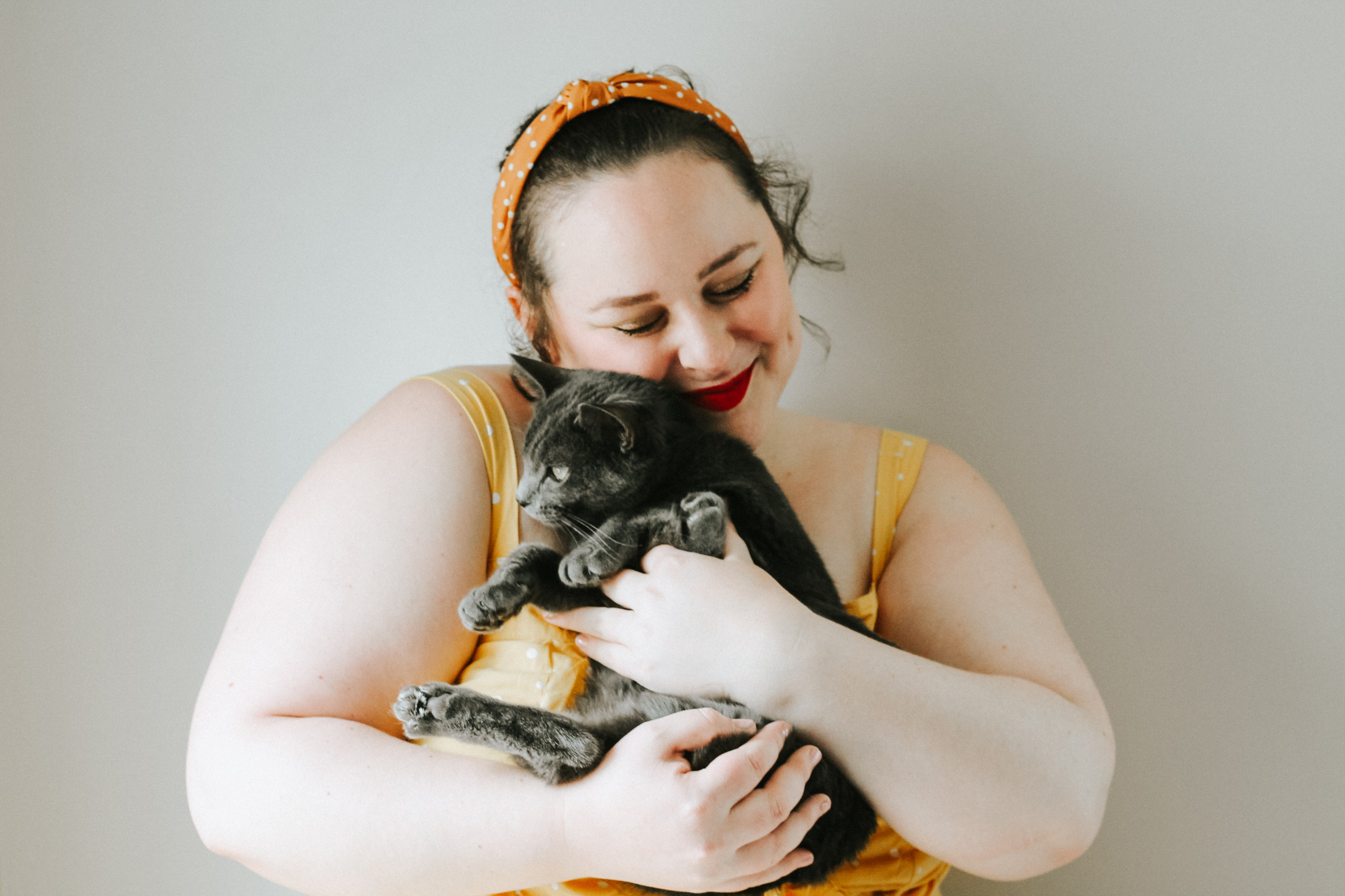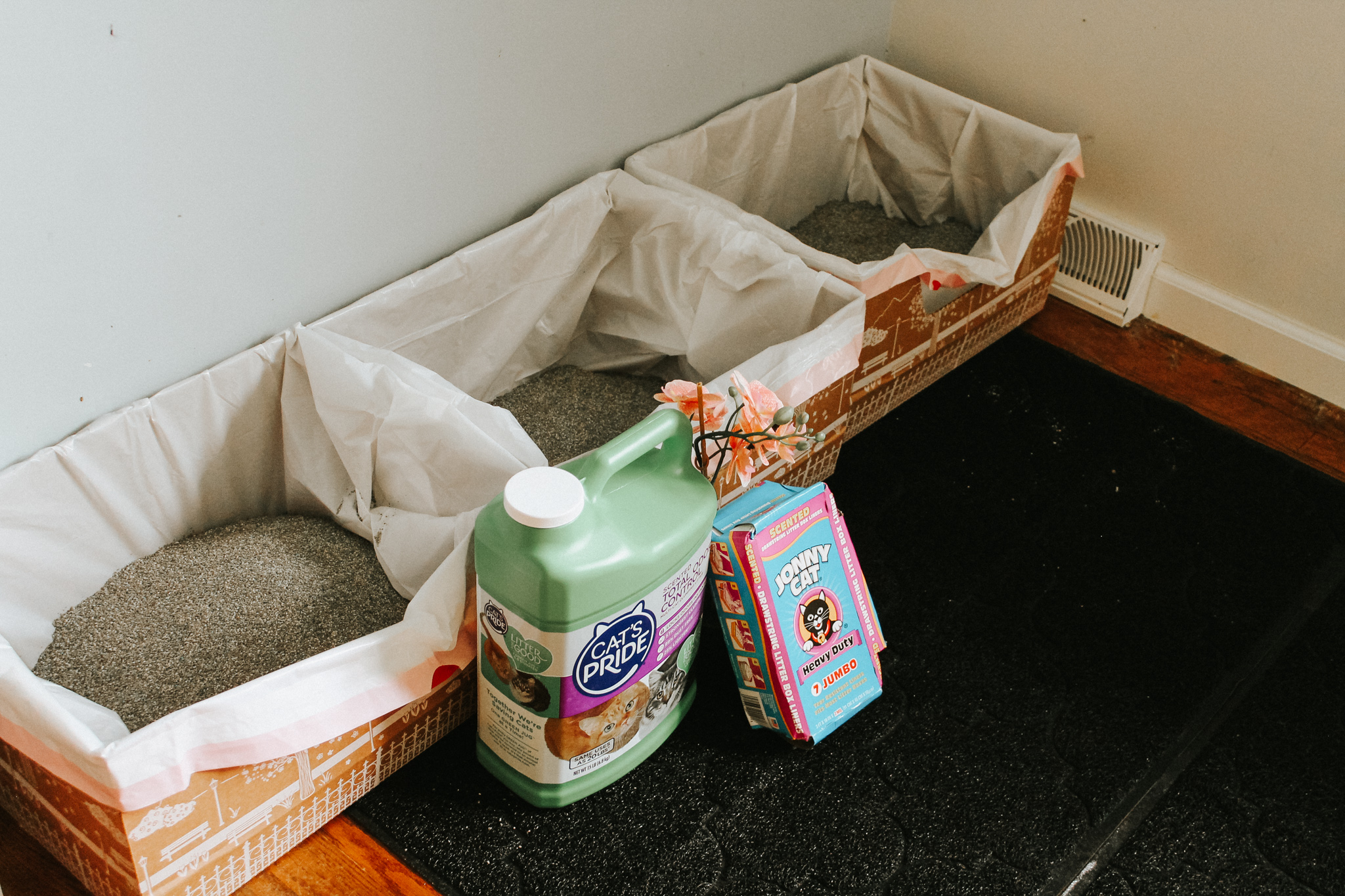 So PLEASE, if you have cats – be sure to check out the Cat's Pride® Litter for Good™ Program, and pick up a GREEN JUG™ of Cats Pride to help support shelters and shelter pets! And be sure to try the Jonny Cat liners, too!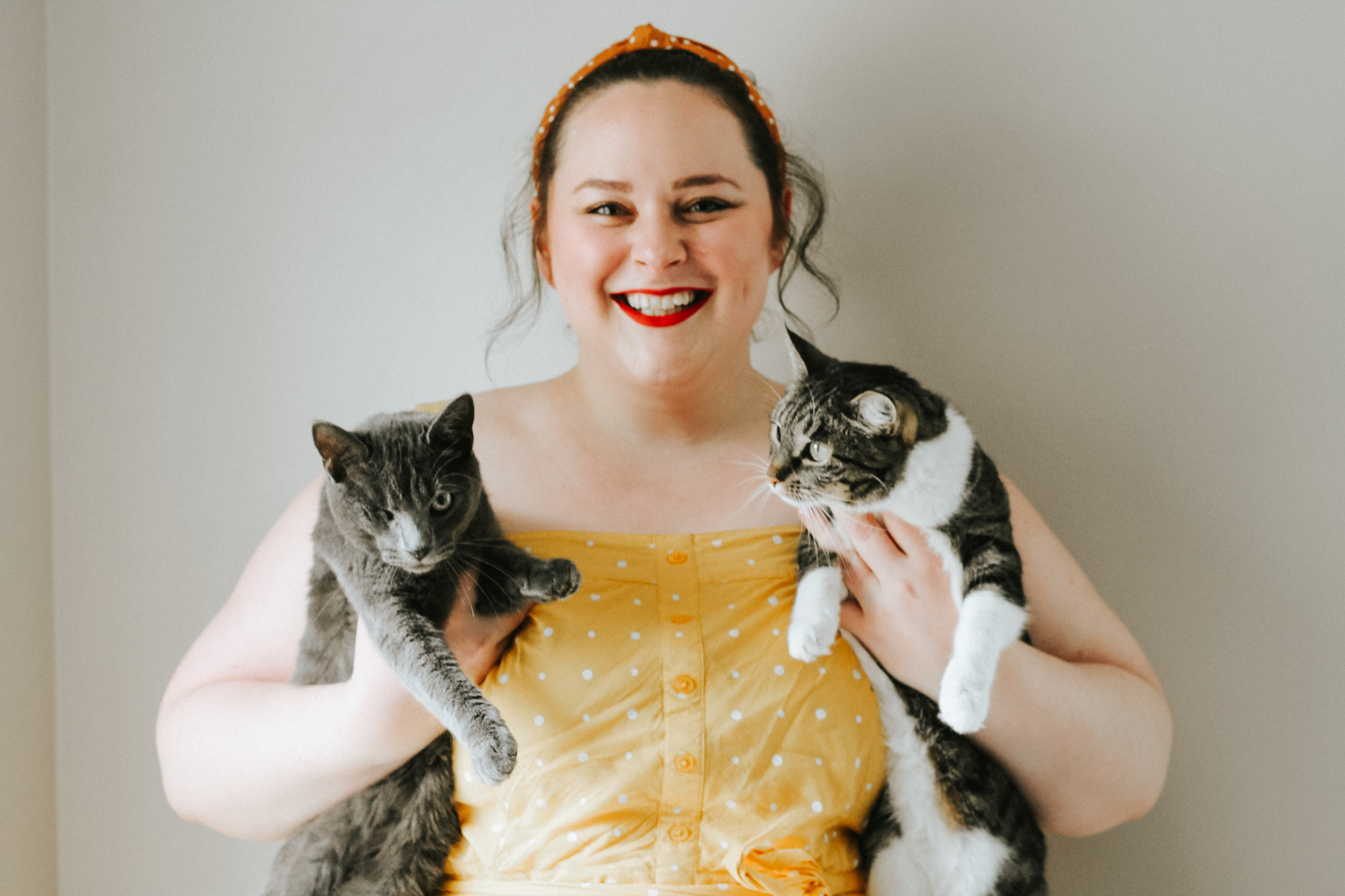 Sending you light & love,
Kendall, Mason, Cubby, Willow, & Kevin
Love this post? Pin it for later here: