This post has been sponsored by Purina®. All thoughts and opinions are my own.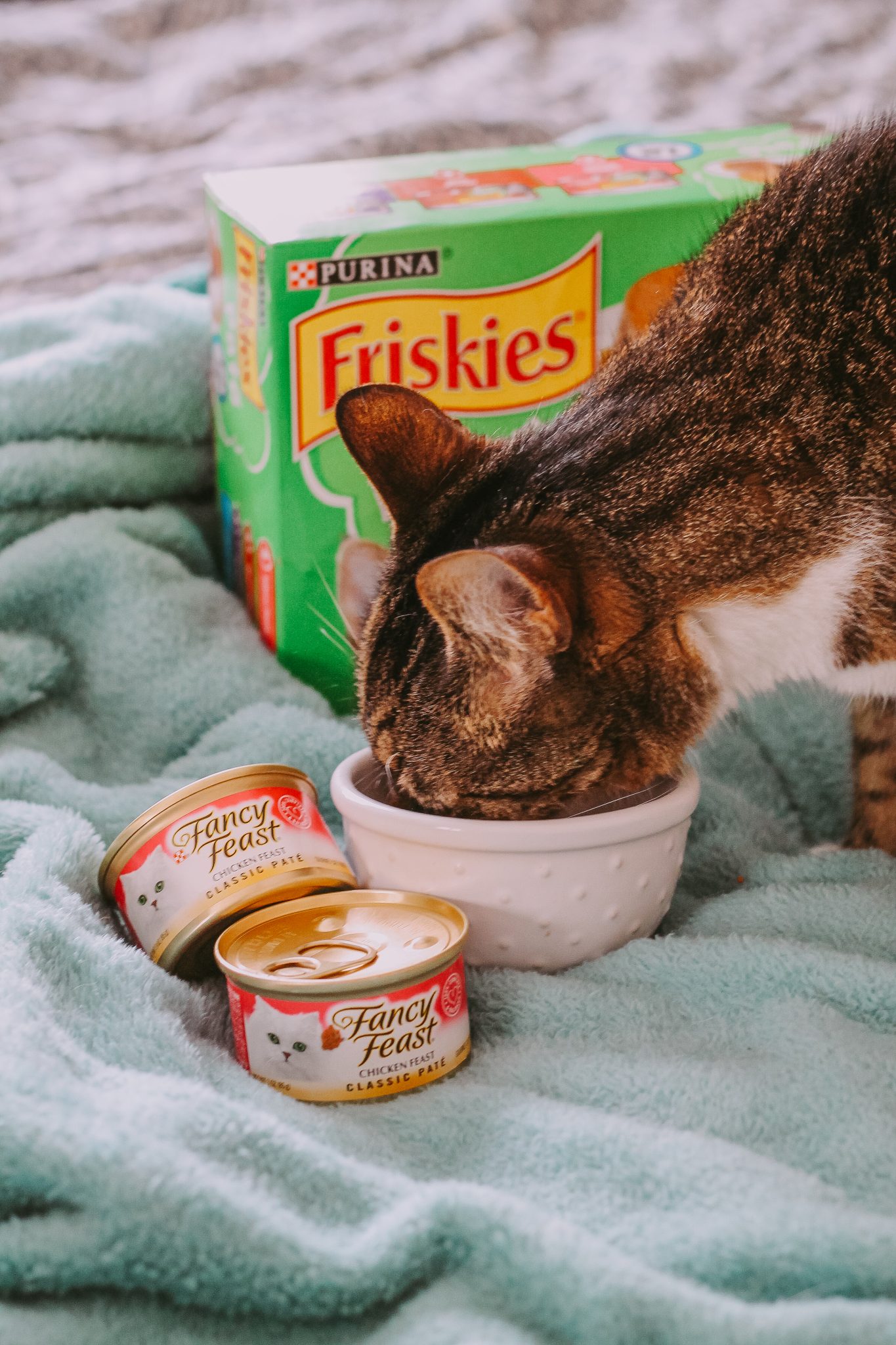 Hello, friends!
Hope you're having a great day so far! I am so pumped to be sharing today's post with you because it features my three kitties! Mason, Cubby, and Willow (aka "baby kitty") are a huge part of our lives, so any chance I can get to show them off is so fun!
A few months ago, our cat, Cubby, had to have one of her fang teeth removed. We always laugh because now it looks like she's constantly giving us the 'meh' face. Well, since then, she's lost a few more teeth (due to age) and we noticed that it was kind of like it was a huge pain for her to eat due to her lack of teeth. So, my husband and I stopped by Walmart (they really have the best prices on pet food) to pick up a few cans of wet cat food to see if it'd change her mind. Sure enough, she woofed that can down in a minute—she loved it!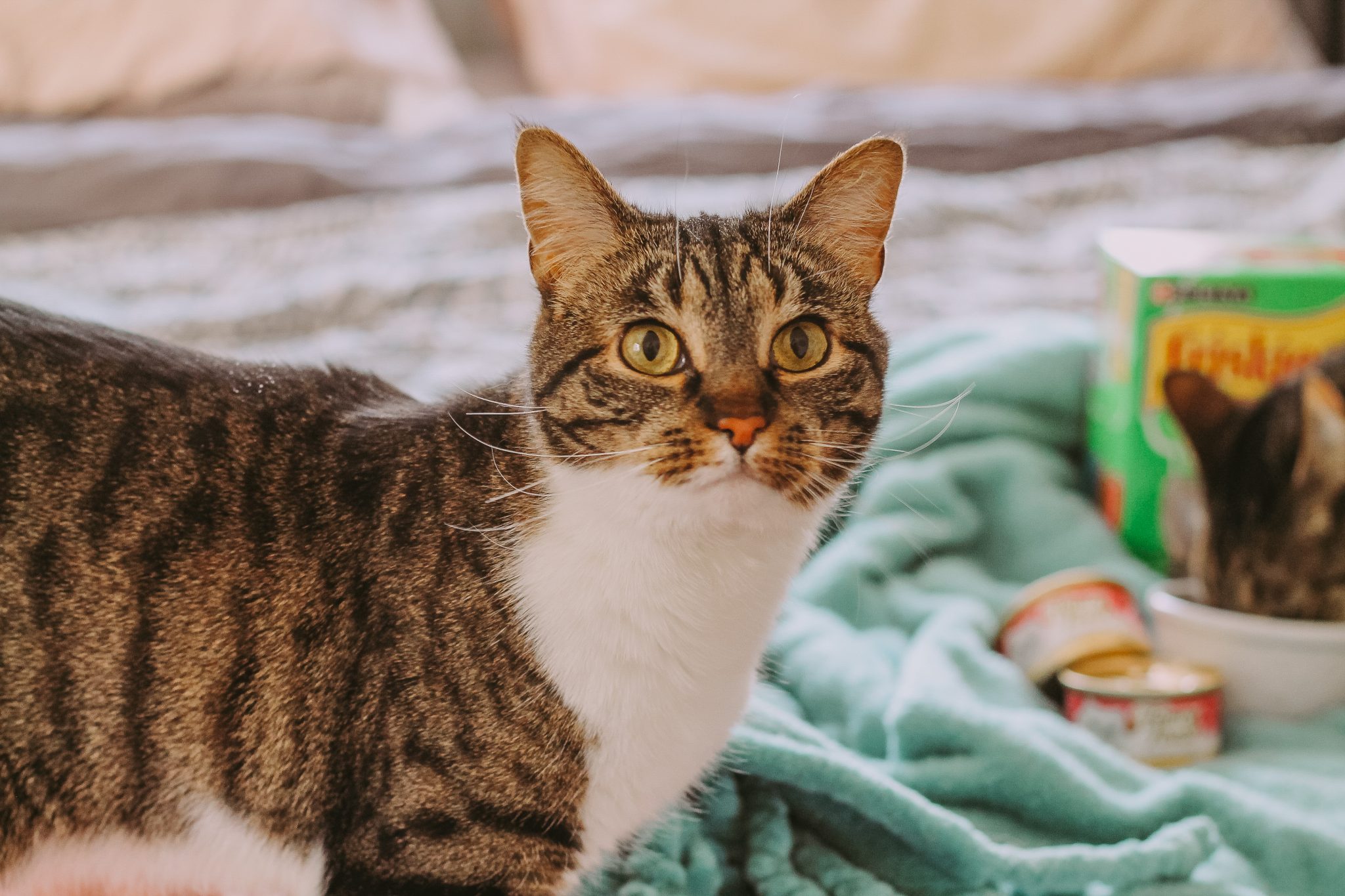 And that food she loved? It was Friskies®. My husband and I were so excited she was eating again and really enjoying it. Now when I don't feed her on time, she'll yell to get our attention—she ain't messin' around! We went back into Walmart to stock up because after looking more into wet cat food, we decided to get it for all three of our cats. I just love the fact that it helps to keep them hydrated. I always used to worry about that because I felt like I never really could keep track of who drank water and when. It was just too much. So now I rest a little easier knowing that we have that covered with their current food. We switch between Fancy Feast®, Friskies and Purina® ONE for our cats; it's fun to give them a variety and shake things up a bit.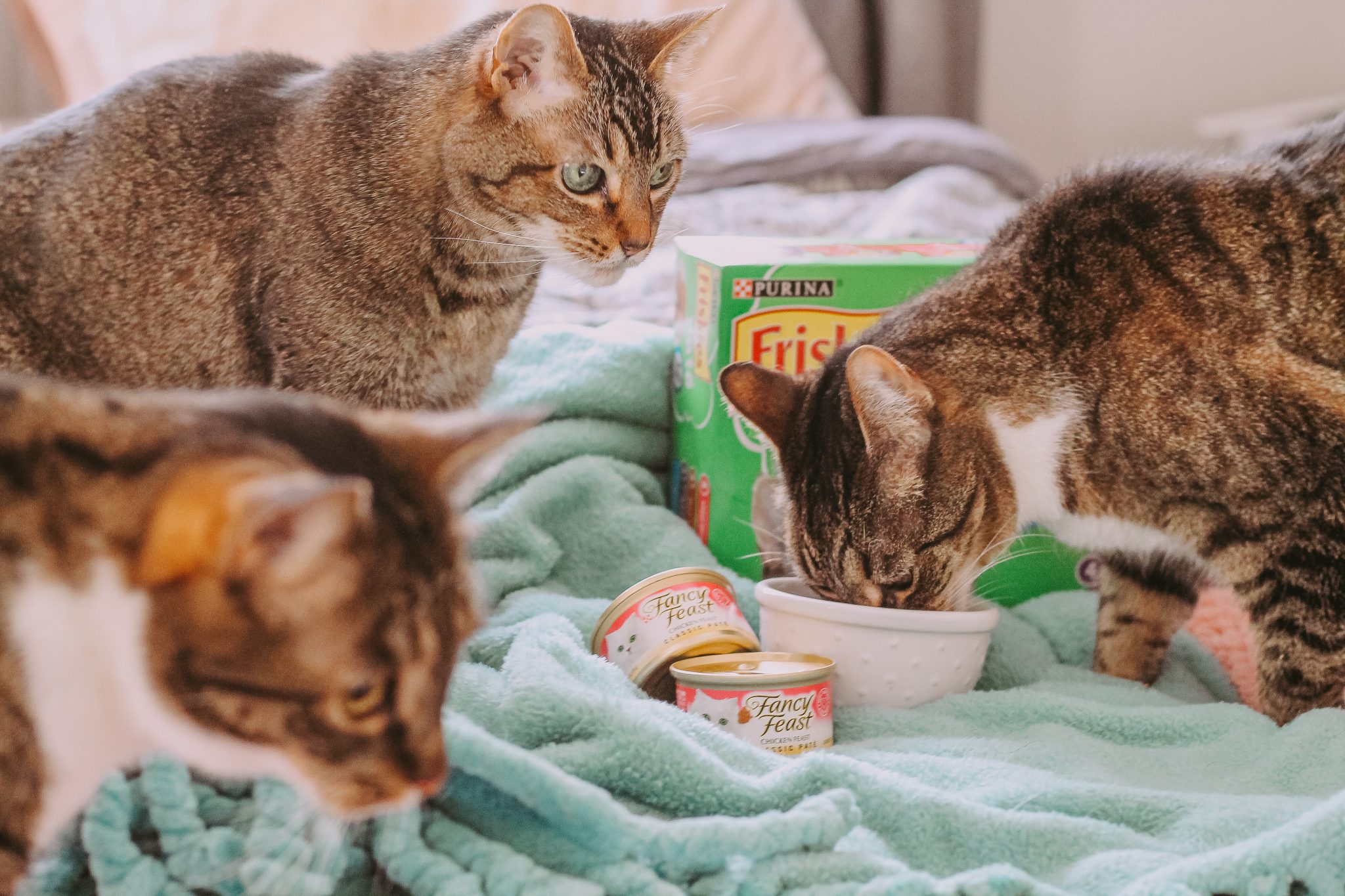 Health Benefits of Wet Cat Food
Improves overall hydration
Promotes lean body mass
Gives your cat more variety
Highly digestible
Complete nutrition for a healthy cat
Save $1 on Your Purchase of 12 cans of Fancy Feast®, Friskies®, or Purina® ONE wet cat food [any combination]
I know it might sound weird to some, but our cats are our family. Any animal under our roof is, and I love being able to make their life a little bit better for them. There is nothing more rewarding than rescuing an animal, bringing it home, and seeing it sleep soundly for the first time. And doing something for your cats that gives you that same feeling—you gotta go for it.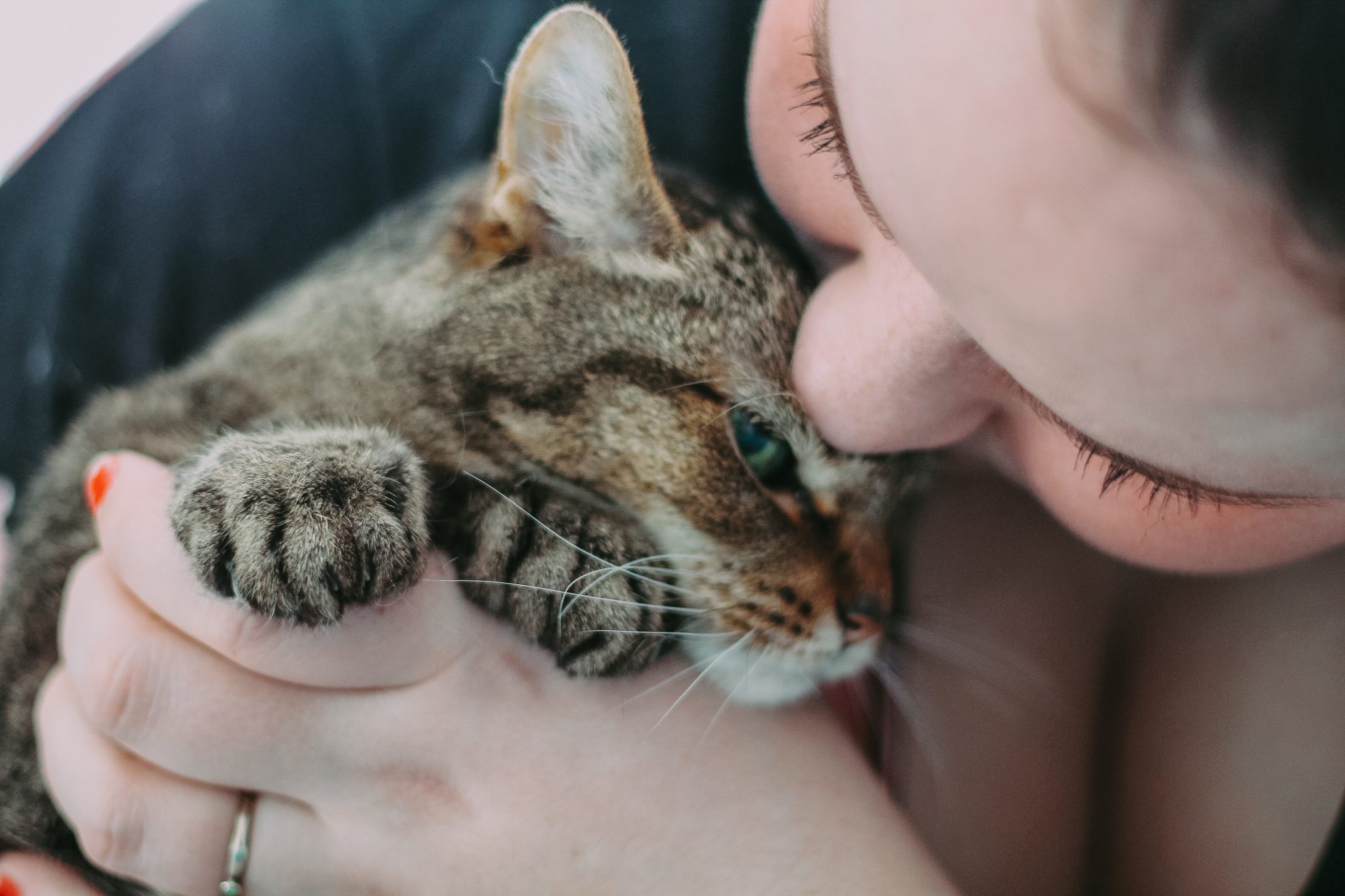 How to Store Cat Food
There are many ways you can store your cans of wet cat food. I know this is something people worry about because when you're feeding dry food it's just a bag. That's it. But with wet cat food, now you have all of these cans to find room for in the pantry. I was searching around on Pinterest one day to see how others stored their wet cat food, and I found the most genius idea ever: use a plastic soda organizer for the cans! This way, you don't have cans everywhere; they're all nicely organized!
Others simply have a bin that they pull out of the pantry each time they need to feed the cats. For me, the soda organizer is just so much easier. And I'm all about making life easier.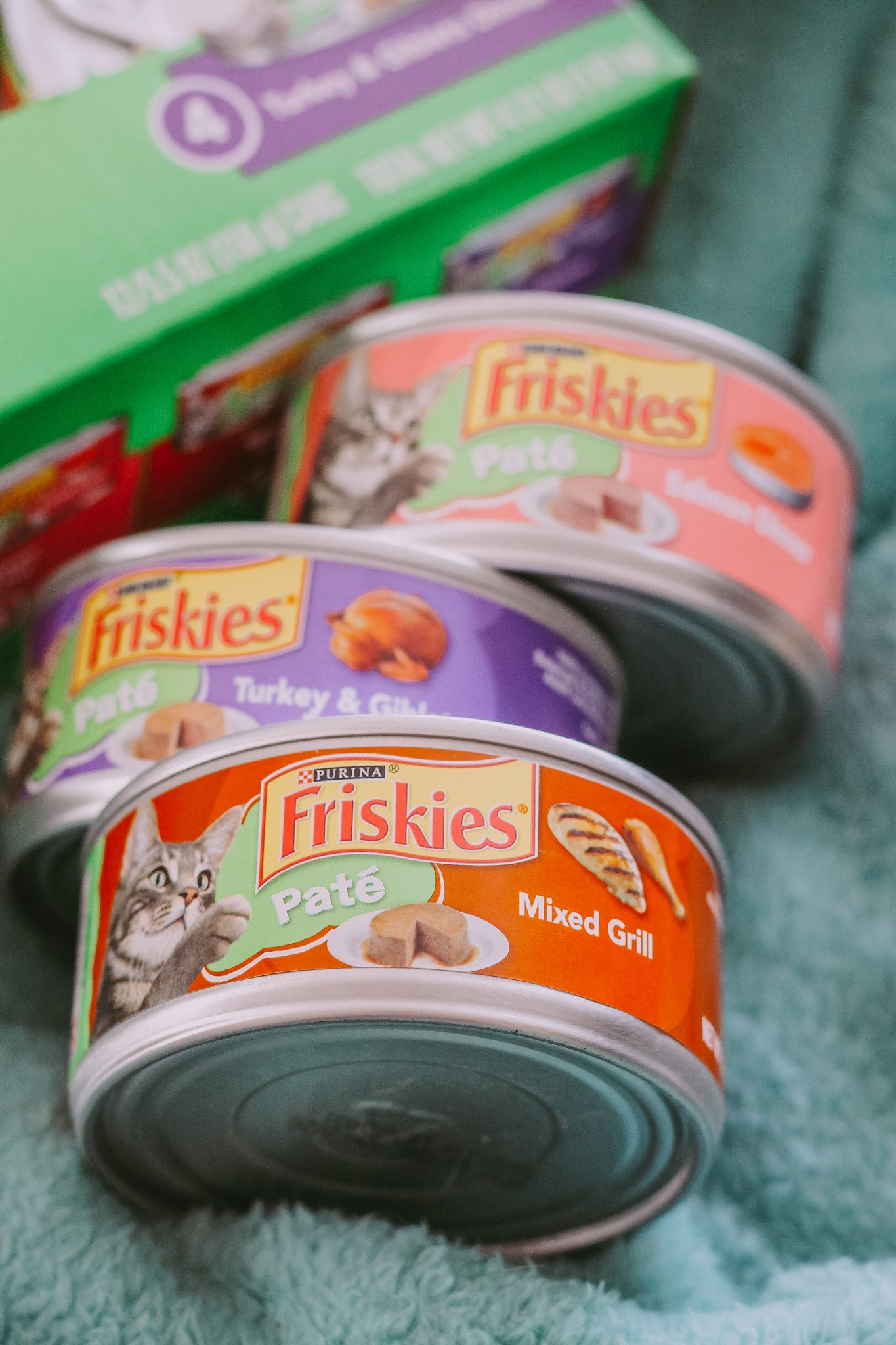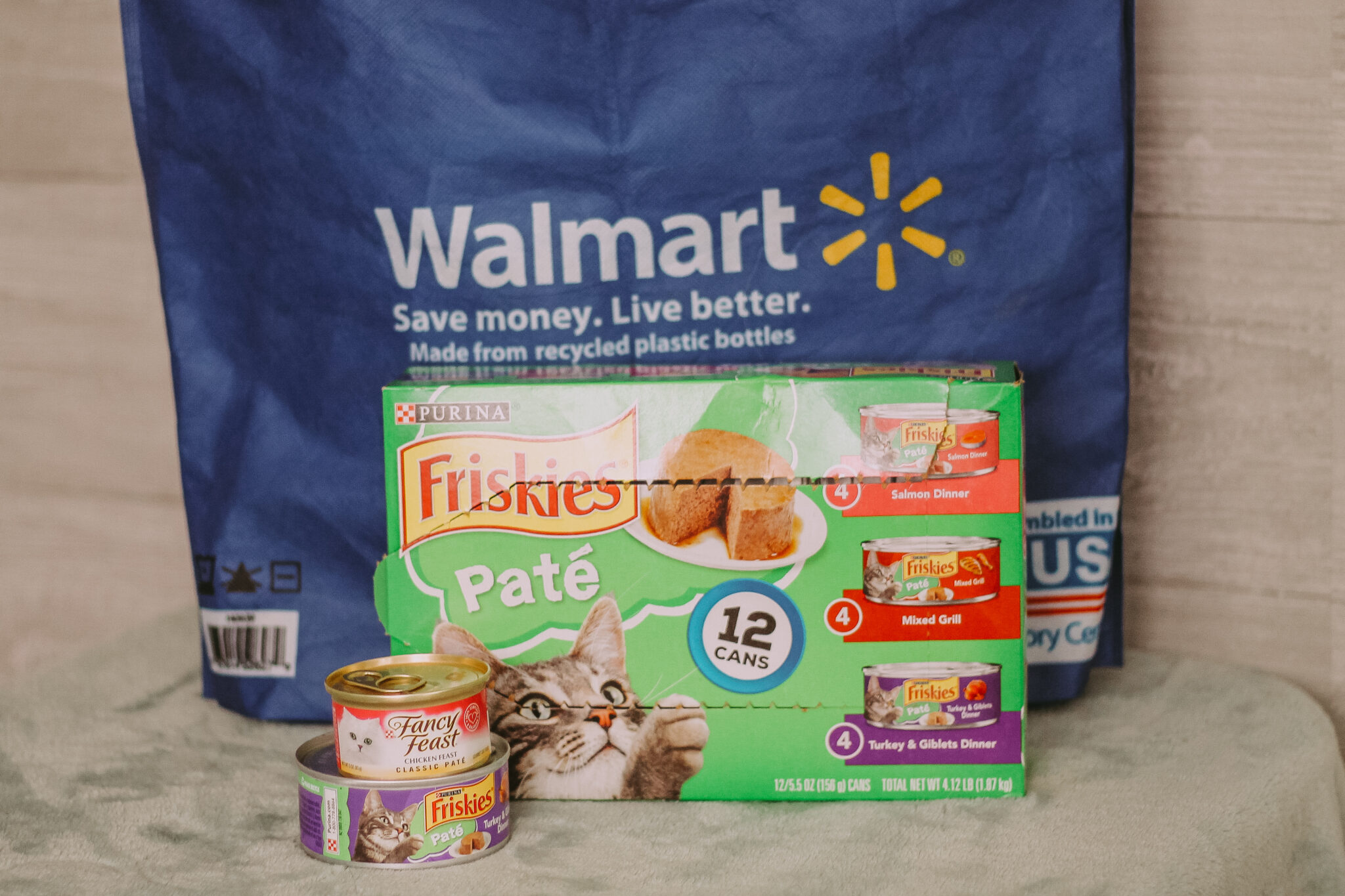 So, if you're thinking about making a change or just want to give wet food a try, definitely head to your local Walmart, check out the wet cat food (it's in the pet section toward the back of the store), and pick up a few for your kitty to try!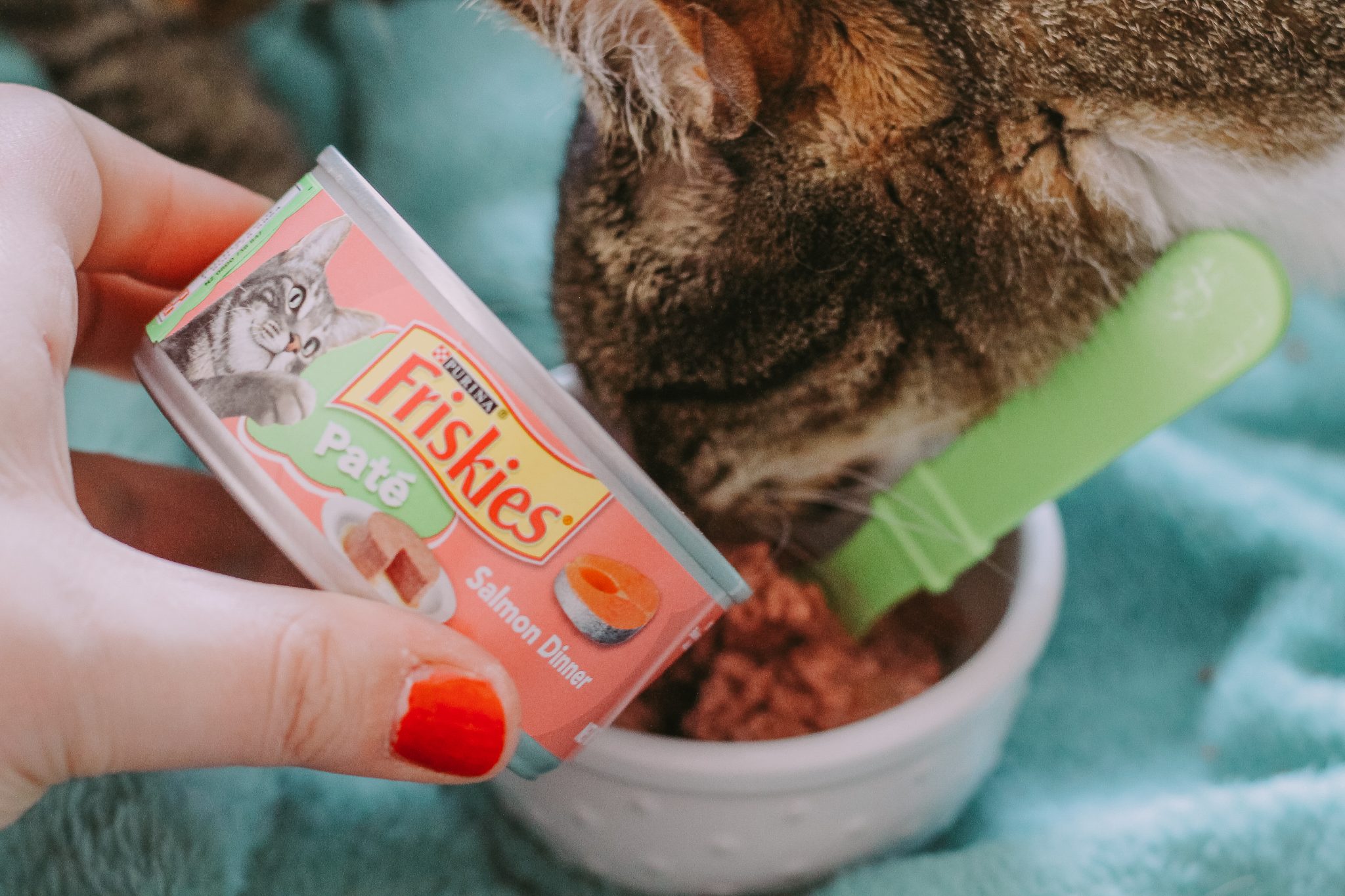 Now, here are a few more pics of my kitties because they're just too cute and by now, you've got to be kinda loving them, too, right?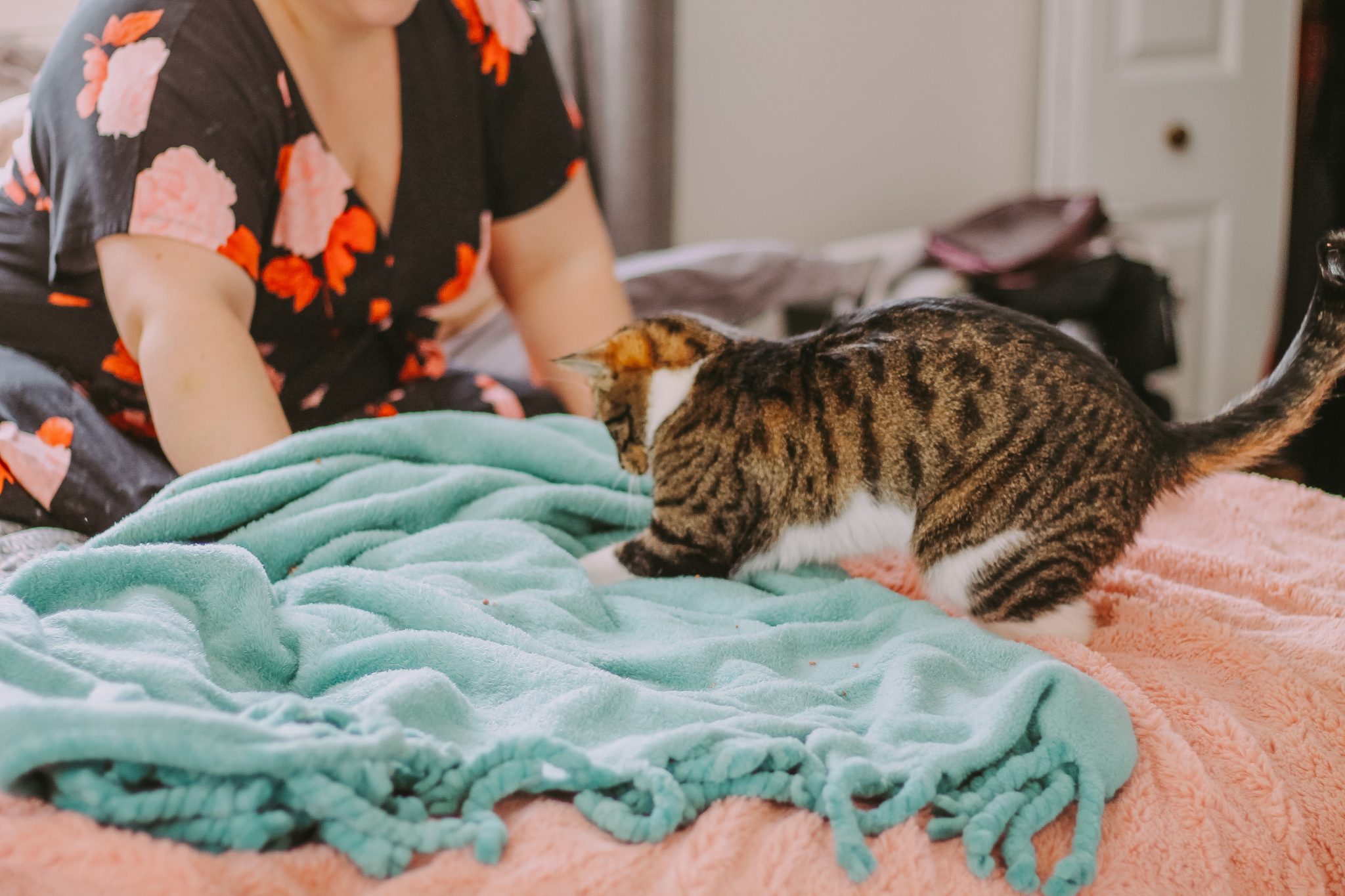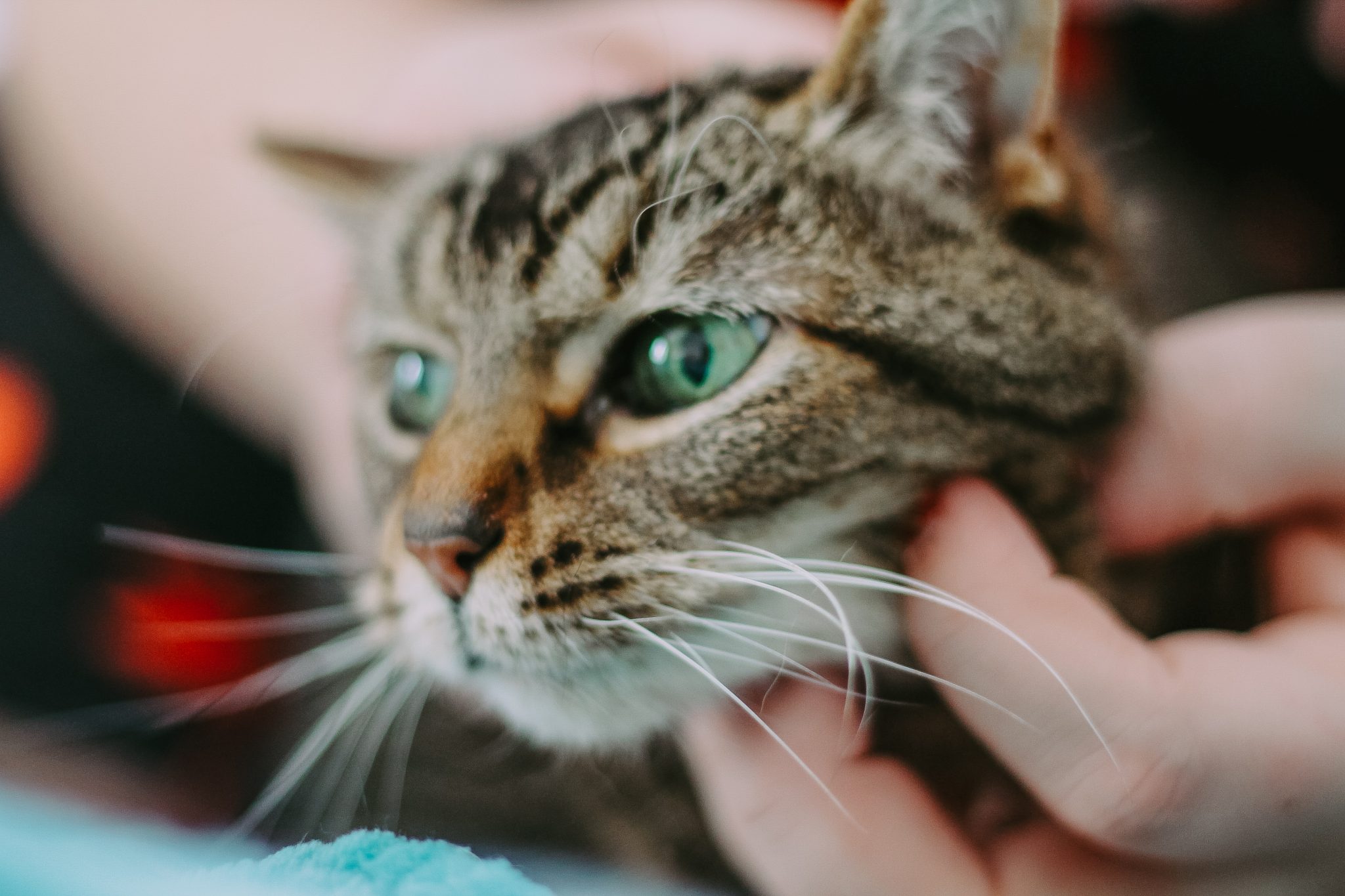 Okay, okay, that's it. But waiiitttt…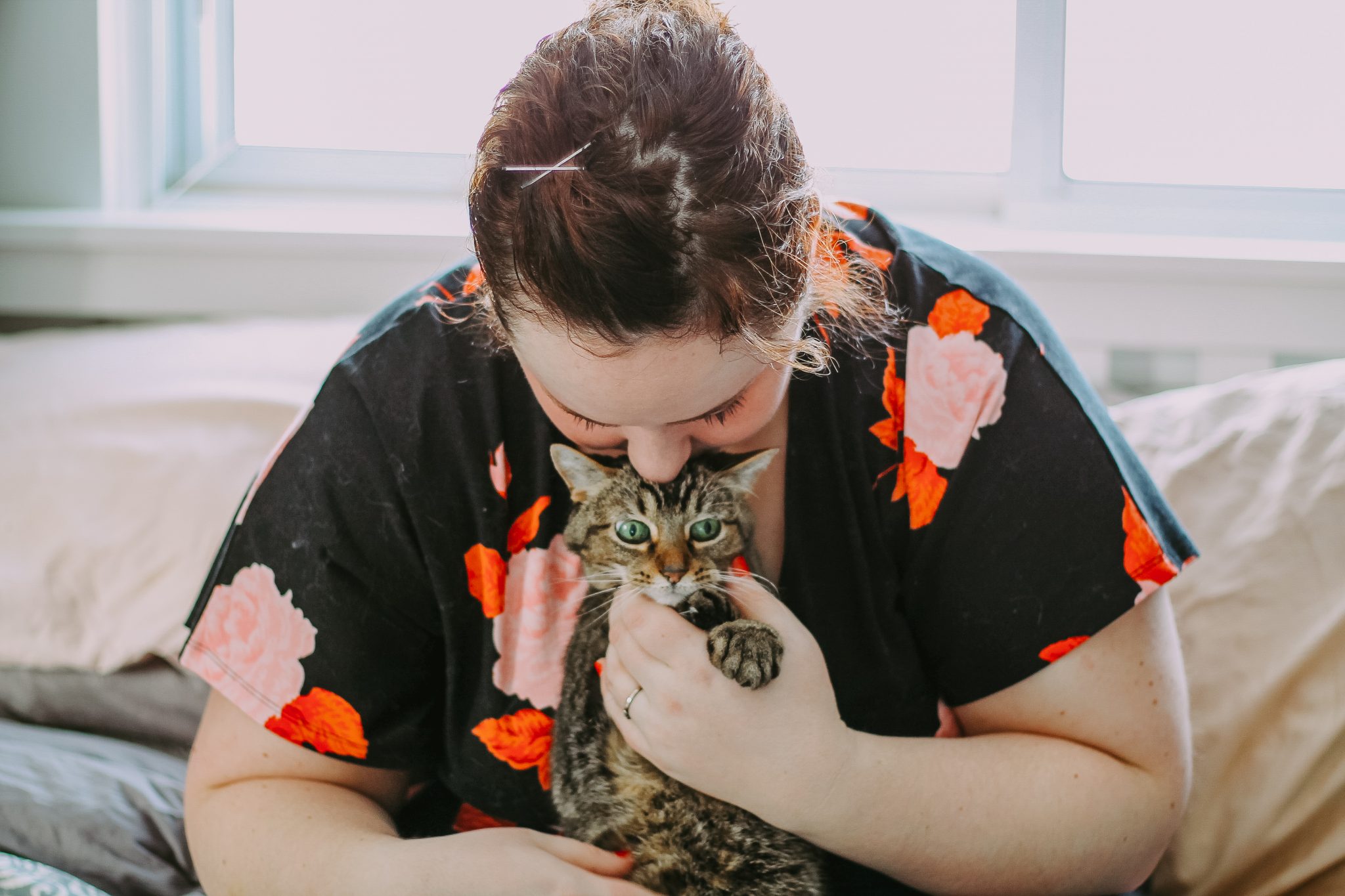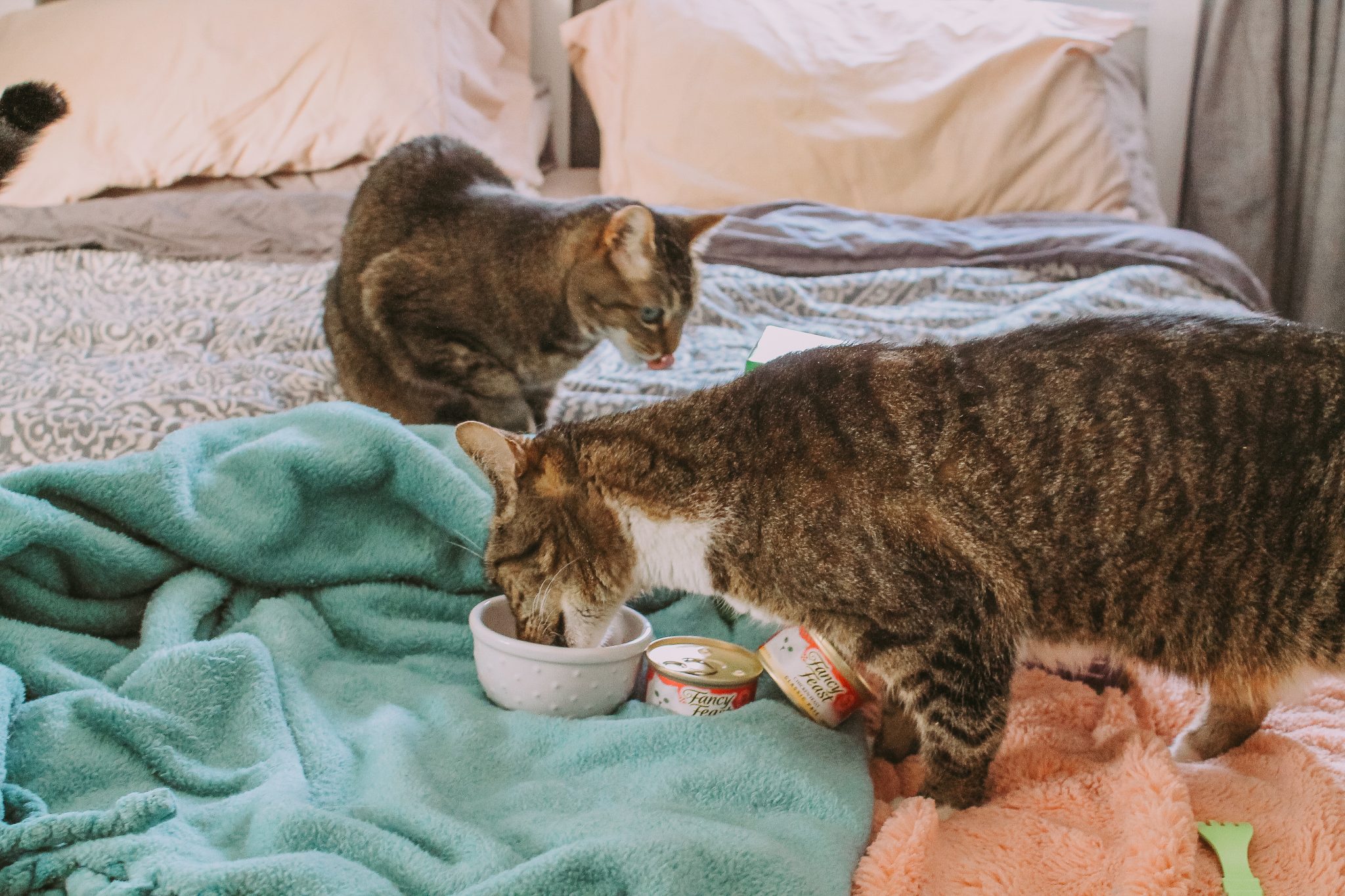 Love this post? Pin it for later here: