This post contains affiliate links. Keep scrolling to see my Plus Size Valentines Day Look!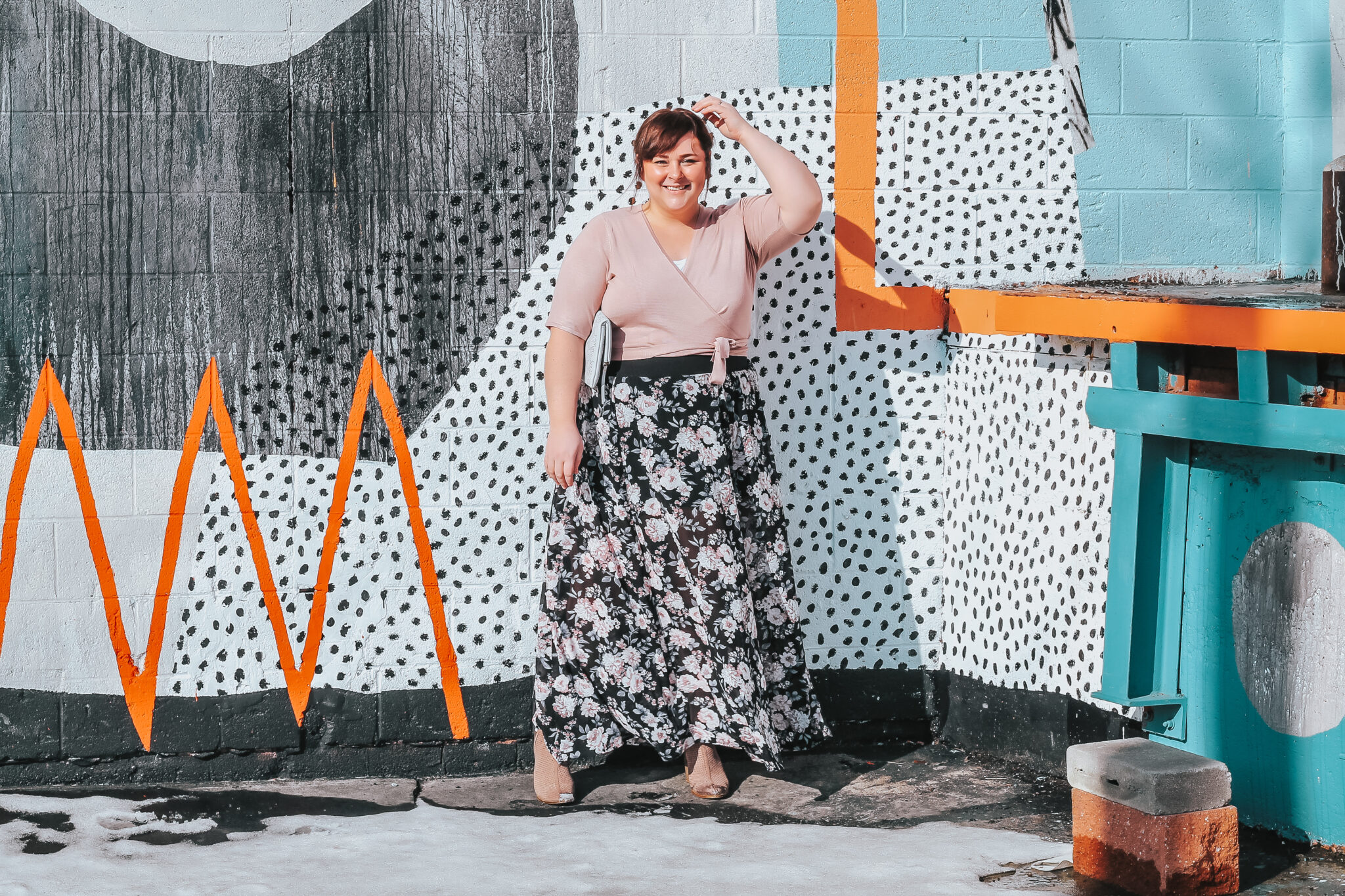 Plus Size Valentines Day Look
Hey friends!
Can you believe Valentines Day is THIS MONTH? I searched high and low for the perfect look and I've finally found it! I am so excited to share this outfit – it might be one of my favorites of all time! Plus, I'm also teaming up with some gal pals to give away $400 for YOU to shop for your favorite Valentine's Day date night look! Just hop over to my Instagram to enter!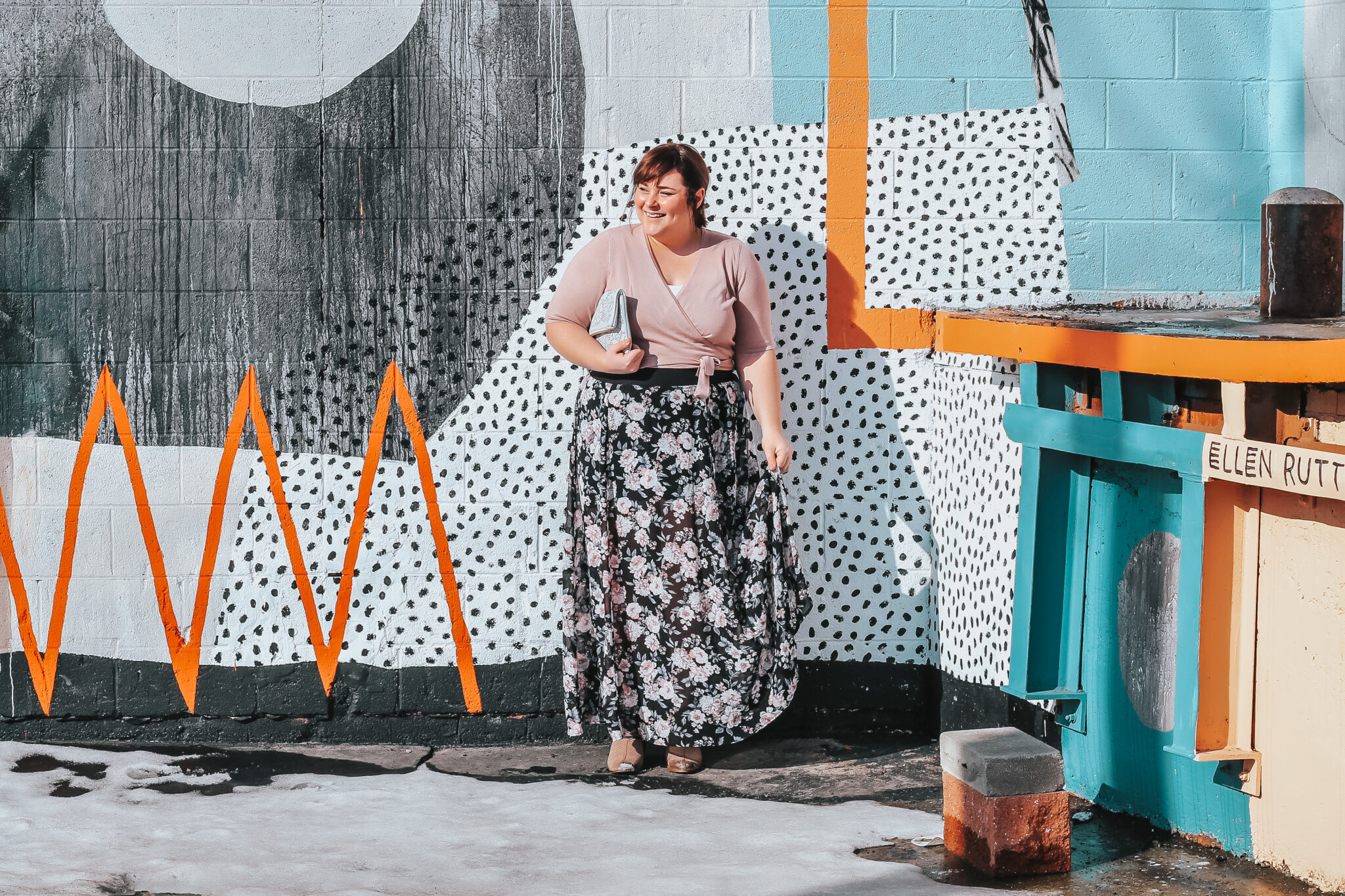 Okay, now back to this outfit! One of the things I love the most is that the pieces can be worn together or styled separately! I love pairing the Blush Ballet Wrap Sweater with skinny jeans or wide leg pants! And the white tunic tank I'm wearing under the sweater is the softest, most form-fitting tank, ever! It's a great basic and I've already ordered it in more colors! I just had to have the Black Floral Chiffon Maxi Skirt after seeing the beautiful blush-toned blooms. I think it'd be so cute to dress this down with a white tee and denim jacket or even a black cami and cardigan! The shoes I'm wearing aren't being sold anymore – but these are a close dupe!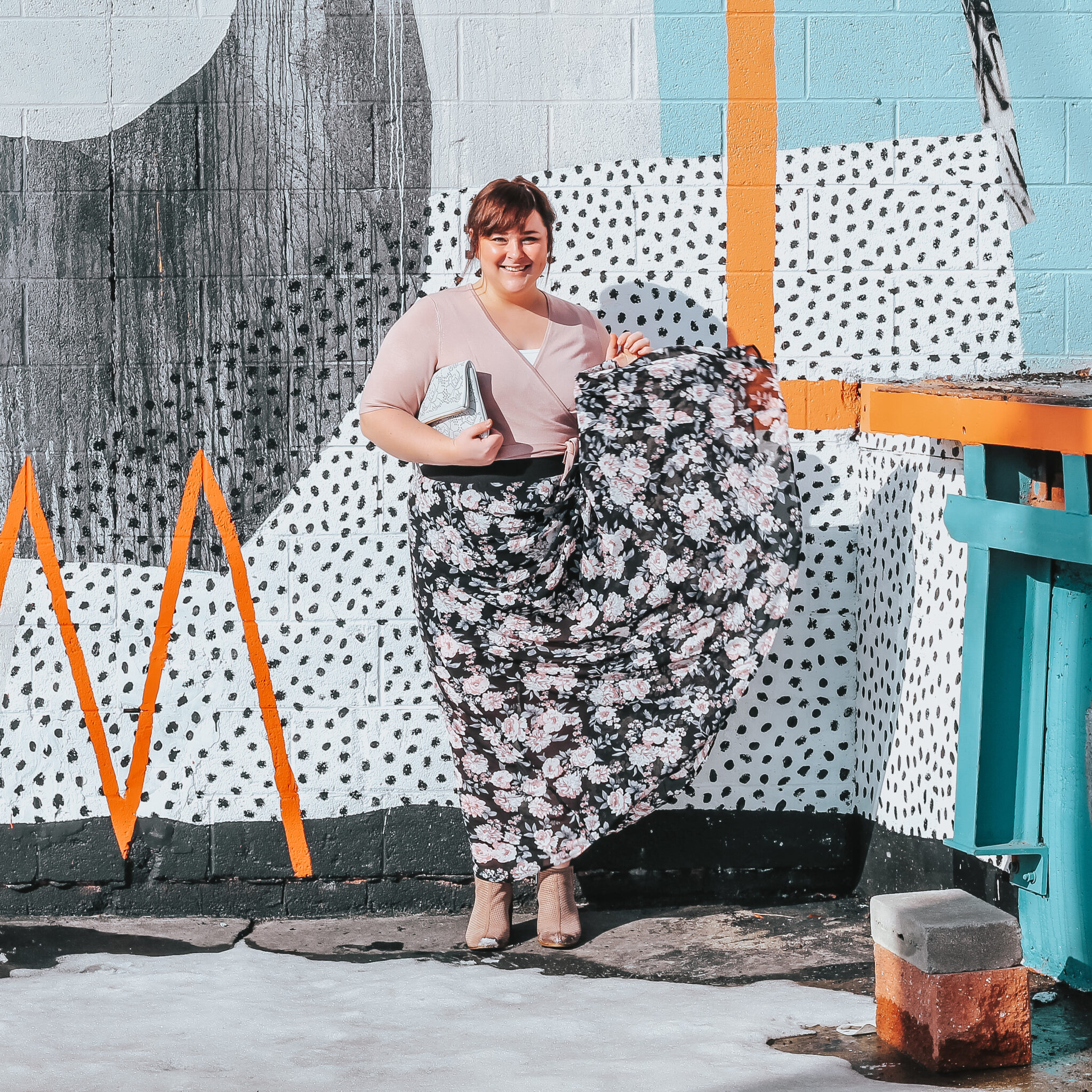 So what do you think? Such a fun look for Valentines Day, right? I love how it fits my waist and flatters my shape – perfect for a curvy girl!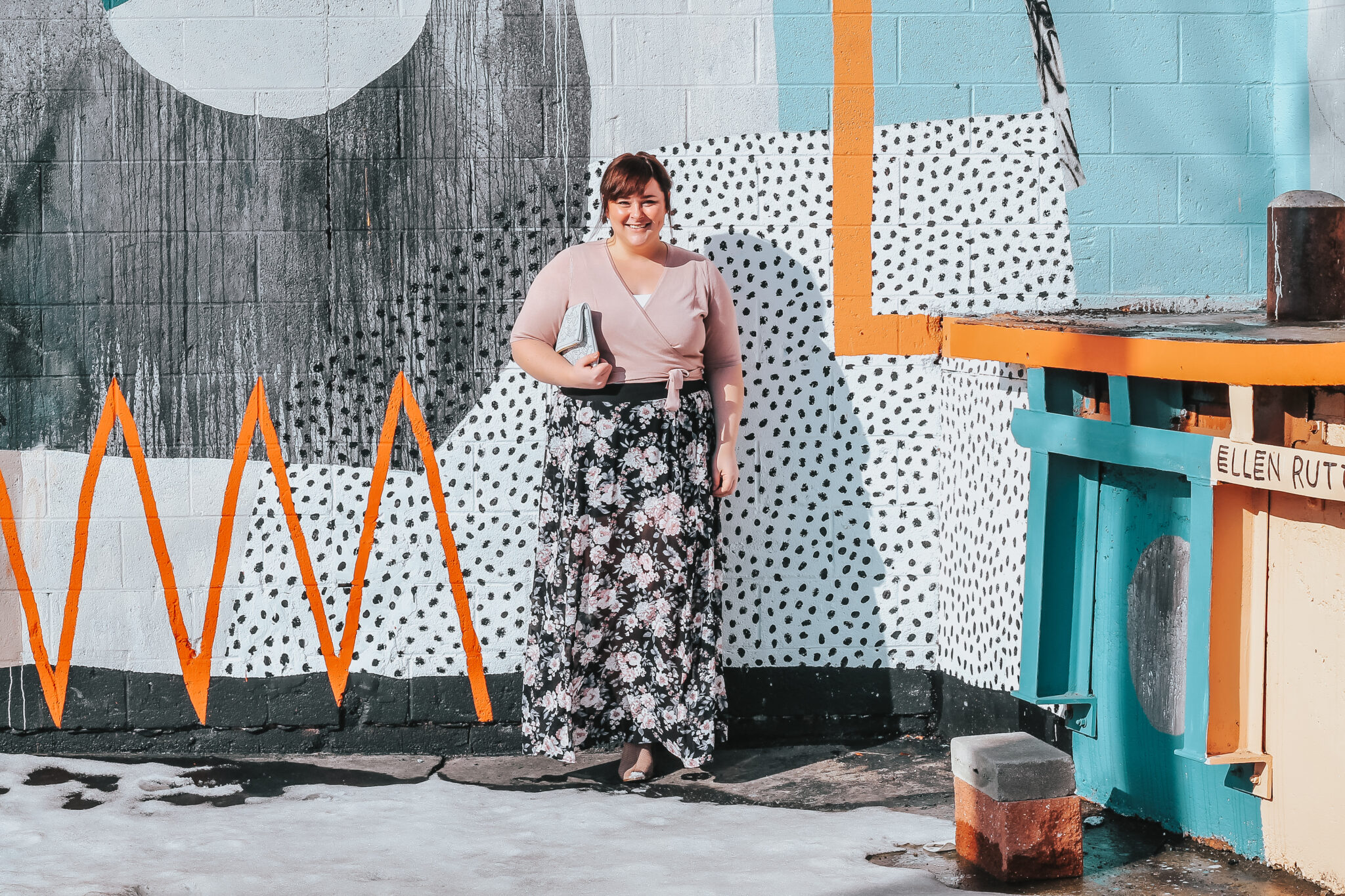 What are your Valentines Day plans? My hubby and I never go out on the actual day (because it's so busy) but we usually go out for dinner the weekend before/after.
Love this? Pin it for later here: