Let's face it.
Sometimes being a stay-at-home mom can get a little boring.
You've got to be creative to keep you and your little one busy. So when I opened up the cupboard one morning and saw the box of cake mix I said to myself…
oo

h

yeah, it's cupcake time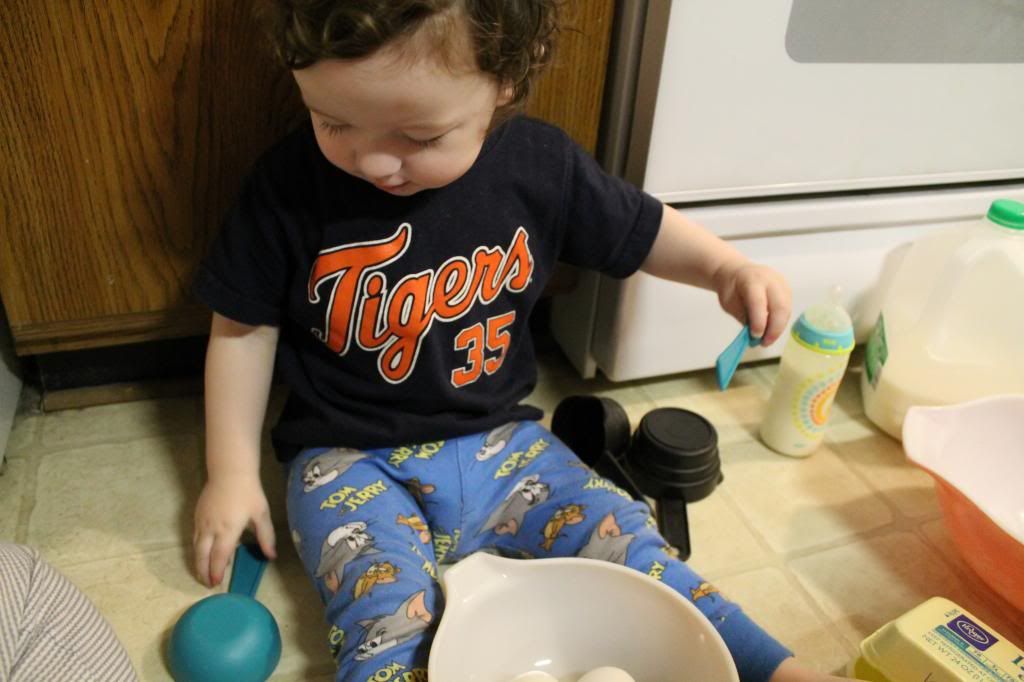 I got out all kinds of stuff for Wyatt to play with and just let him go crazy! He had so much fun mixing his own ingredients together as he made a special treat for his a-da (dad). I narrated the whole time we were playing – telling him each ingredient, what color it was, etc.
He took his mixing duties very seriously. He dumped the contents from bowl to bowl while much of it landed on the floor. The final product was not only pretty but it was "special" too. At one point Wyatt had actually put his foot in the bowl.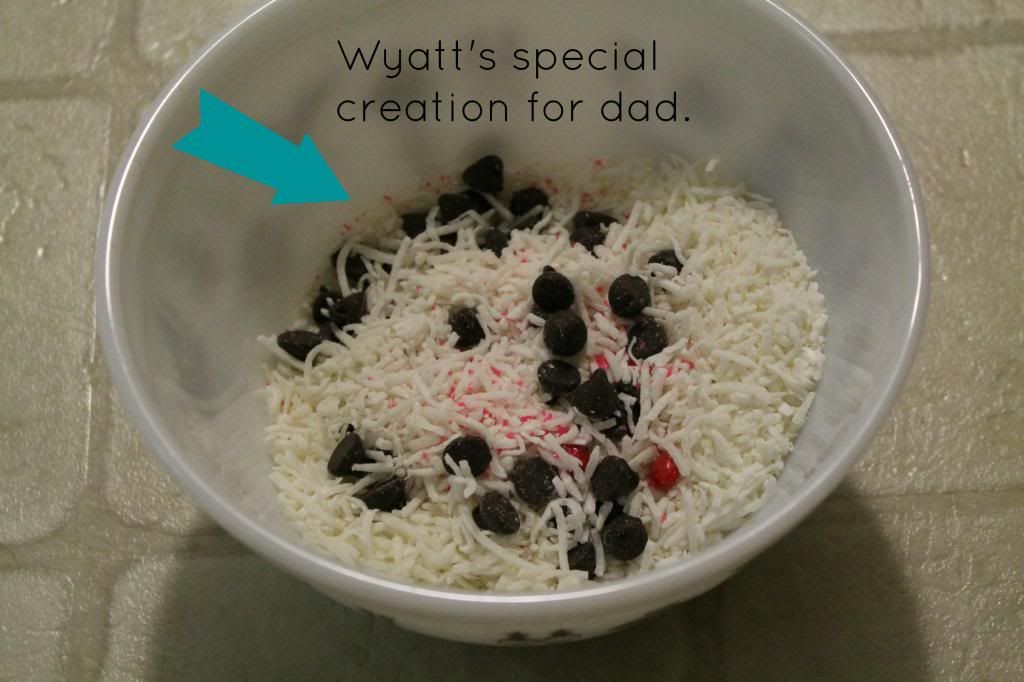 It was messy, really messy. But it was so much fun! Something as simple as making cupcakes turned into an hour of laughing and having fun with my little man in the floor of our kitchen.
Making cupcakes turned into a fun learning activity that we could do together – and when we were done we were left with some delicious cupcakes!