Disclosure: This shop has been compensated by Collective Bias, Inc. and its advertiser. All opinions are mine alone. #PUBigKid #CollectiveBias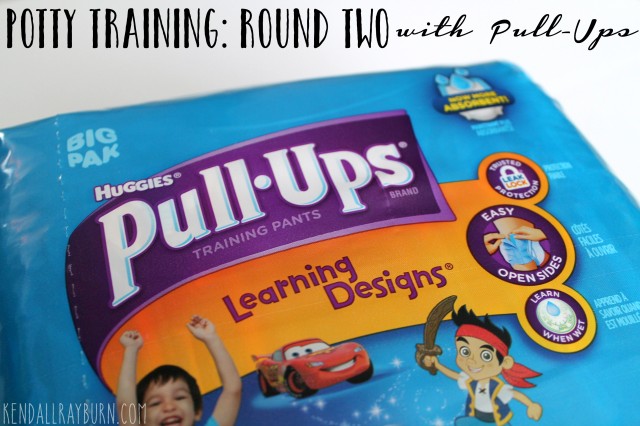 Hi, friends!
I'm back for round 2 to talk potty training! I am not going to lie and tell you that Wyatt is fully potty trained, but I will tell you that we have made a ton of progress since the last post and that we are well on our way! Pull-Ups® training pants have been huge for us, especially at night. We are still in the "practicing" mode and will be switching back to "full-on-potty-mode" to really give potty training another go. Wyatt is sick with Croup right now so we are holding off until he is better, so we're getting set-up now!
I've got our downstairs bathroom (AKA the boys bathroom) all stocked up with our essentials!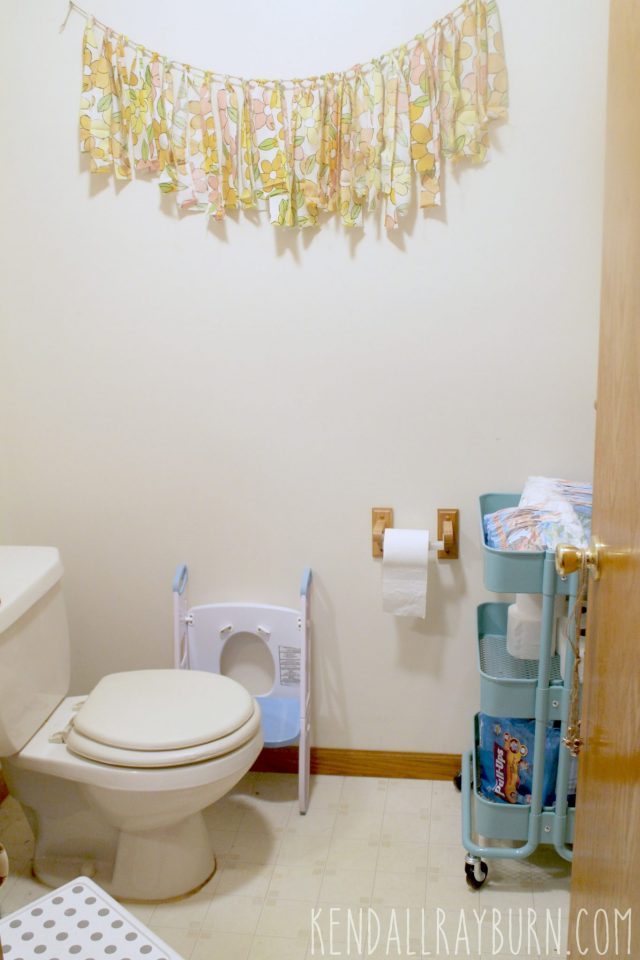 | Our Potty Area Essentials |
Potty seat and step stool: This is a nifty seat because it folds for easy storage and when unfolded it is both a potty seat and a small ladder. It also has handles which makes Wyatt feel more secure.
Pull-Ups® training pants: We use these because they are easy for Wyatt to pull-up on his own, they have easy open sides that stay intact when they are opened and closed, and they have his favorite characters on them! They're also really absorbent and perfect for potty practicing. (Pull-Ups® training pants come in the following sizes: 2T–3T (18- 34 lbs.); 3T–4T (32–40 lbs.) and 4T–5T (38+ lbs.)
Step stool: We have a step stool in front of the sink so Wyatt can easily reach to wash his hands. We also make sure to have lots of sanitizing soap!
Cart with extras: I have a little teal rolling cart that is filled with extra toilet paper, wipes, towels, Pull-Ups® and more! It's always nice to have everything right in that room – and we're really trying to stock up to prepare for round 2!
Tablet: We have a tablet loaded with Wyatt's favorite learning games, the Pull-Ups® Time to Potty App, and it has access to the Pull-Ups® Big Kid Academy in case I need some advice/support.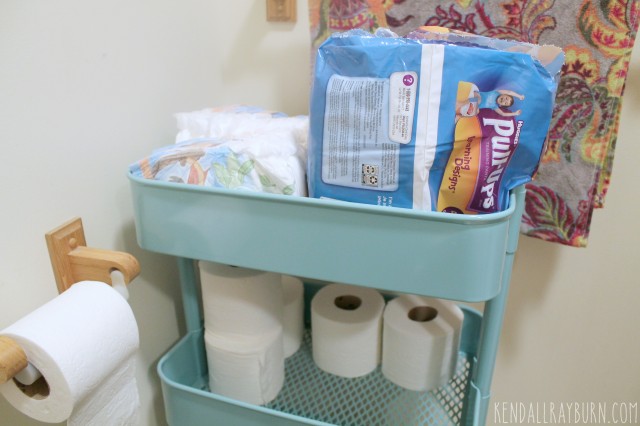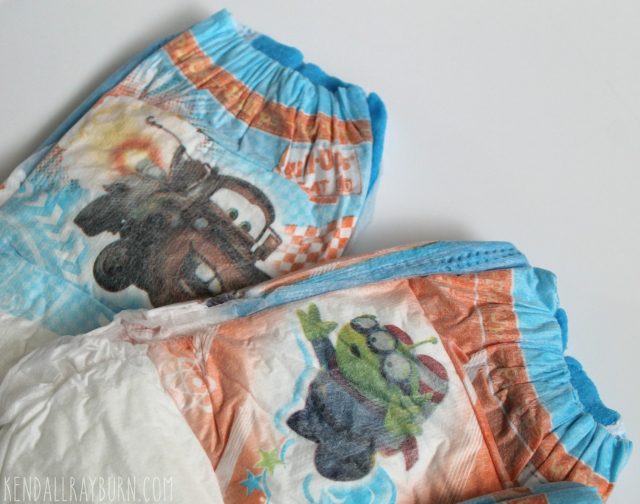 My one tip for other parents who are trying to potty train a special needs child is – don't rush it. Believe me, it just makes the process more frustrating for both of you. This will be hard to accept because you will feel pressure from other parents, or family, or complete strangers that you can swear were giving you the "stink eye" when you were throwing those size 6 diapers into your shopping cart. But, it's true what they say – every child goes at their own pace. They're ready when they're ready – but it doesn't hurt to practice!
Plus, with new designs like Doc McStuffins, Ariel, Jake and the Never Land Pirates and Lightning McQueen – your kiddos will love wearing them! There are three different kinds of gender and size specific training pants that include: Cool Alert®, Learning Designs®, Night*Time Training Pants as well!
I stock up on my potty training supplies at Kroger – you can find everything in the baby aisle: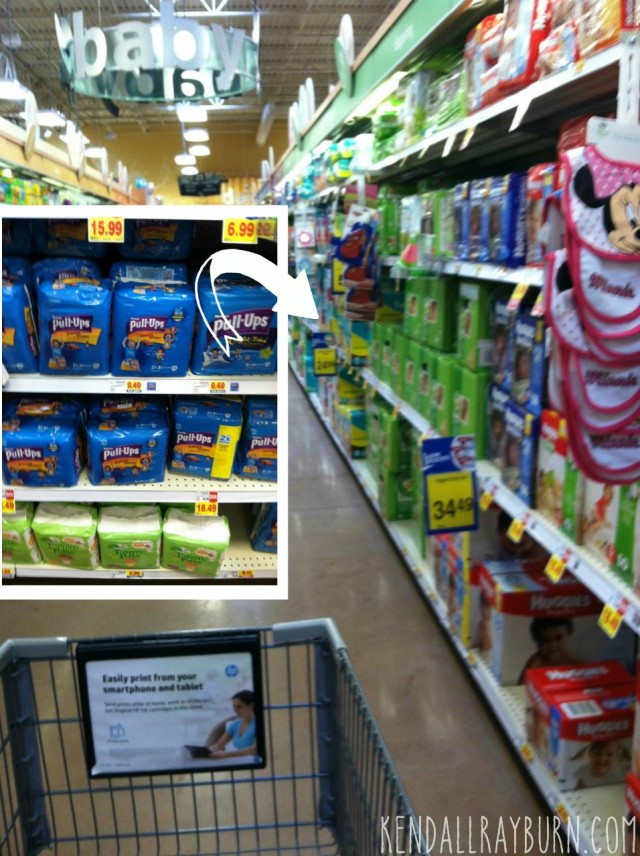 And now, for a giveaway – head over to enter the Pull-Ups and GoodNites Potty Training Sweepstakes!
Are you potty training?
What are your must-haves?