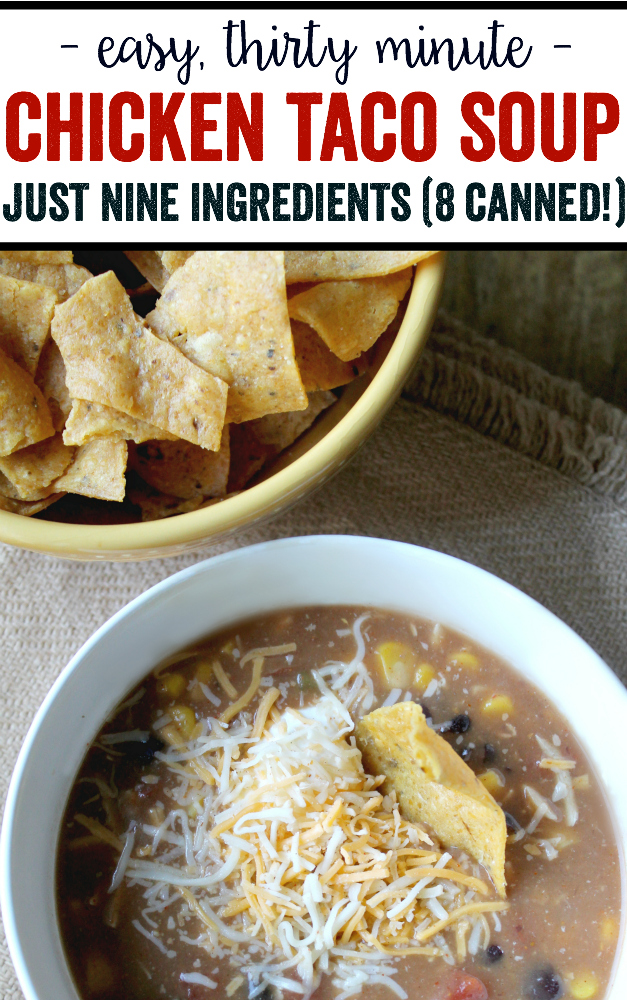 Hi, friends!
Happy Monday! Oh, boy, do I have a treat for you! Today I'm sharing the easiest (and most delicious) Chicken Taco Soup recipe. What I love about it, is how simple it is to throw together, freeze for later, and get it on the table within 30 minutes! Sounds like a win-win-win, right?
I've made this a few times and each time I just can't believe how delicious it turns out, it's one of my husbands favorite meals! And, bonus – it's inexpensive, there is NO cooking required (besides heating it up), and EIGHT of the ingredients are canned pantry staples! Let's get started!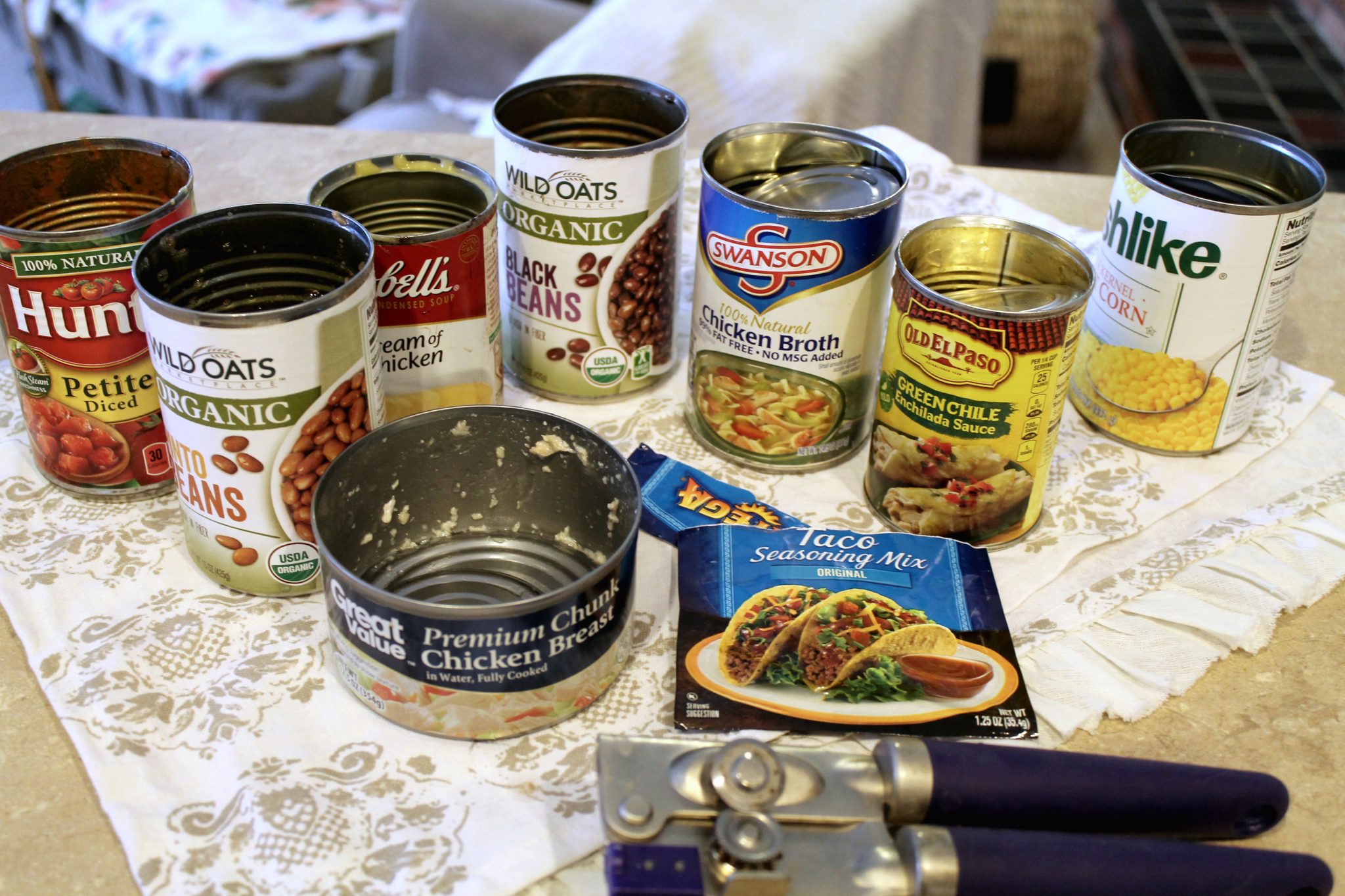 Ingredients
1/3 cup half and half
1 (15 oz.) can black beans
1 (15 oz.) can pinto beans,
1 (14.5 oz.) can petite diced tomatoes
1 (15.25 oz.) can sweet corn
1 (12.5 oz.) can white chicken breast
1 (10.75 oz.) can cream of chicken soup
1 (10 oz.) can green enchilada sauce
1 (14 oz.) can chicken broth
1 packet taco seasoning
Instructions
Drain and rinse black and pinto beans, pour into a large pot
Drain diced tomatoes, corn, white chicken breast, add into pot
Add chicken broth, green enchilada sauce, cream of chicken soup, taco seasoning, and half and half, stir.
Heat on medium until hot (about 15 minutes)
Serve with sour cream, shredded cheese, and tortilla chips!
https://www.kendallrayburn.com/2016/03/chicken-taco-soup/
See? SO easy, and you just won't believe how yummy it is! I love to serve it with a dollop of sour cream and a sprinkle of shredded mexican cheese! Oh, and don't forget a side bowl of tortilla chips for dipping!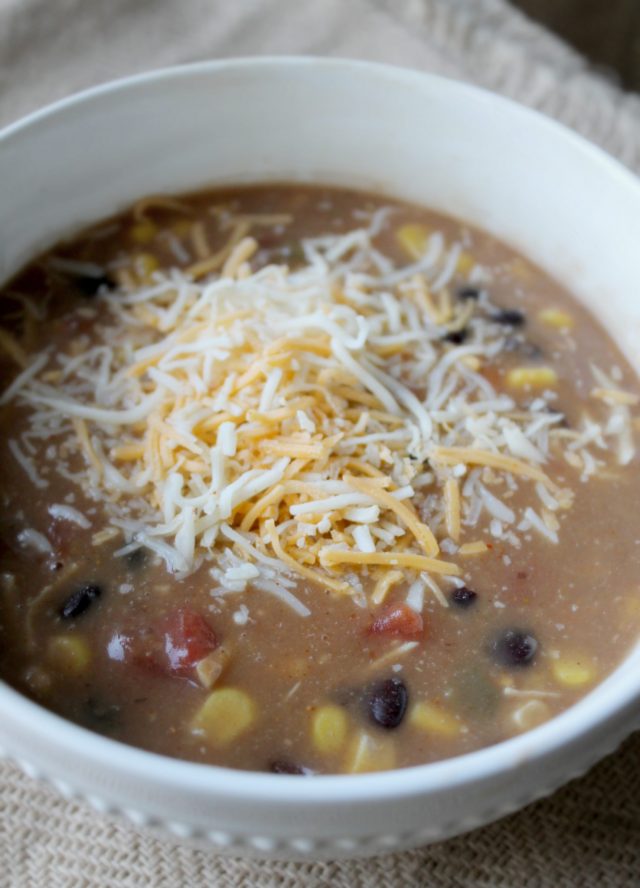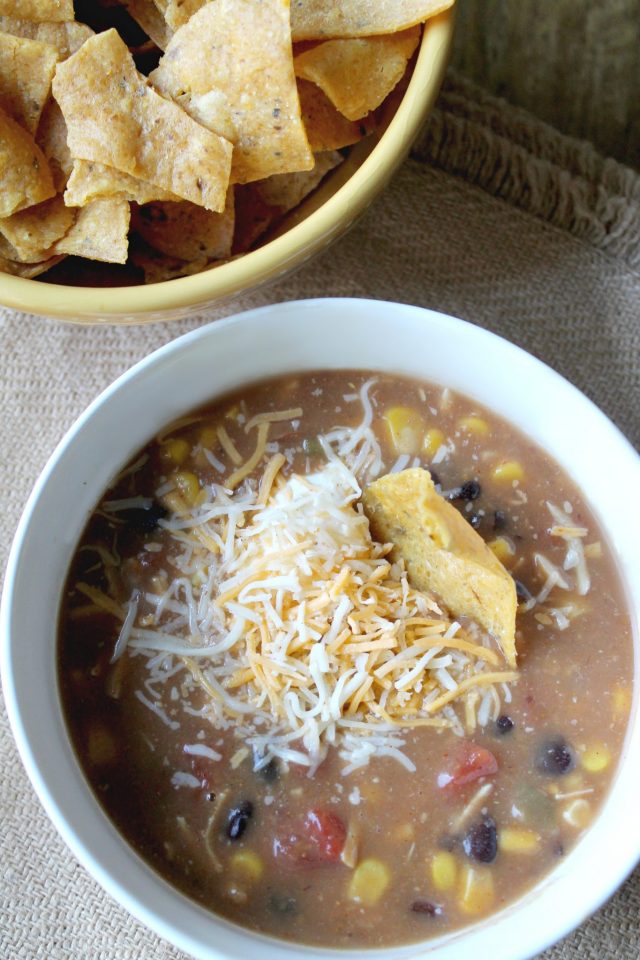 Perfect to make for a busy weeknight dinner, right? I just can't wait for you to try it! It's also great frozen – just pop it in a freezer-safe ziplock bag and lay flat in the freezer. When you're meal planning for the week, just pop it in the fridge to defrost, and pour into a pot to heat up the next day! Easy-peasy!
Enjoy! 🙂
Love this recipe? Pin it for later here: