This shop has been compensated by Collective Bias, Inc. and its advertiser. All opinions are mine alone. #IAMSCat #CollectiveBias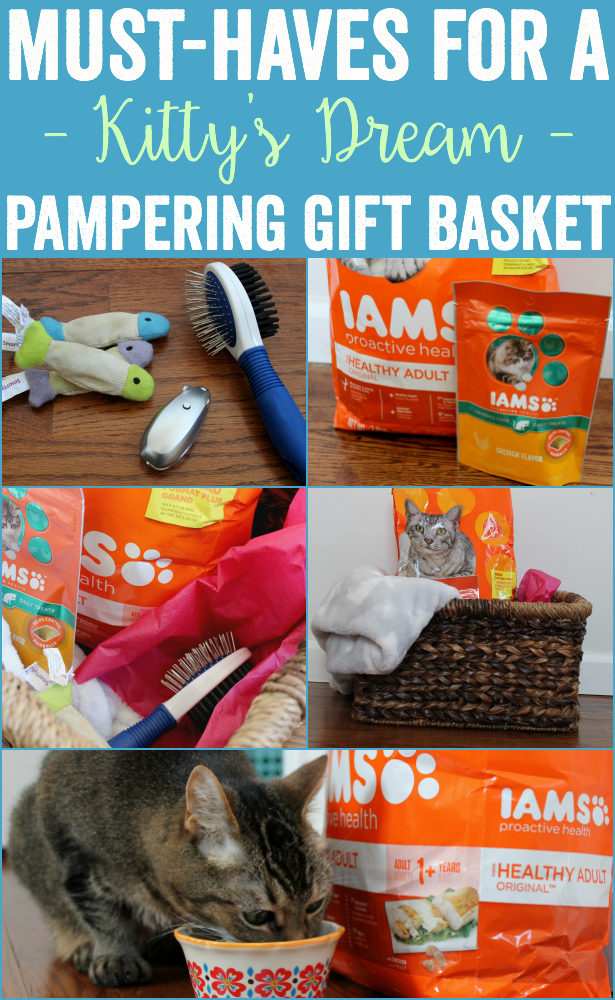 Hello, friends!
Hope you're having a great day! As you may know, our household has two adorable and still-fiesty, old lady cats. Mason and Cubby have been with William and I since before we were even married. They were the first pets we adopted from the Michigan Humane Society, and they've been through SO much with us over the years. With the business of our household, it's important for us to remember to pamper them as often as we can, because they mean a lot to us!
I wanted to create the perfect "Kitty's Dream" Basket filled with everything that they love. I think it came out pretty cute, and I KNOW the cat's both really enjoyed it! Ready to see what you'll need to create one for your cat?
Step One | Grab a basket
I chose a basket that can also double as a cat bed, because as we all know, cats LOVE sitting in confined spaces!
Step Two | Place a soft blanket inside
Tip: For a good quality blanket, check the clearance section in the baby department! You'll be able to find a super cozy blanket for your cat at a great price!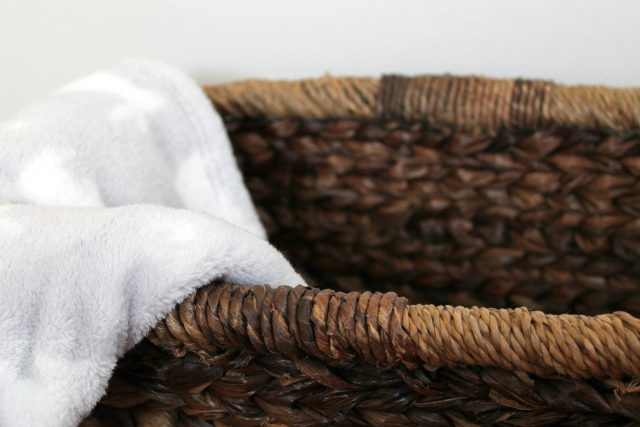 Step Three | Add in Food + Treats
We have been loving IAMS™ Proactive Healthy Adult Dry Cat Food w/ Chicken and the IAMS™ Hairball Care Chicken Treats. IAMS™ now offers functional food and treats by targeting specific dietary needs that include: Hairball Care, Digestive Health, and Oral Care. We chose the Hairball Care focus for the treats because it's something that applies to our cats. We chose the Adult Dry Cat Food because both of our girls are adults, and they love the chicken flavor of IAMS™!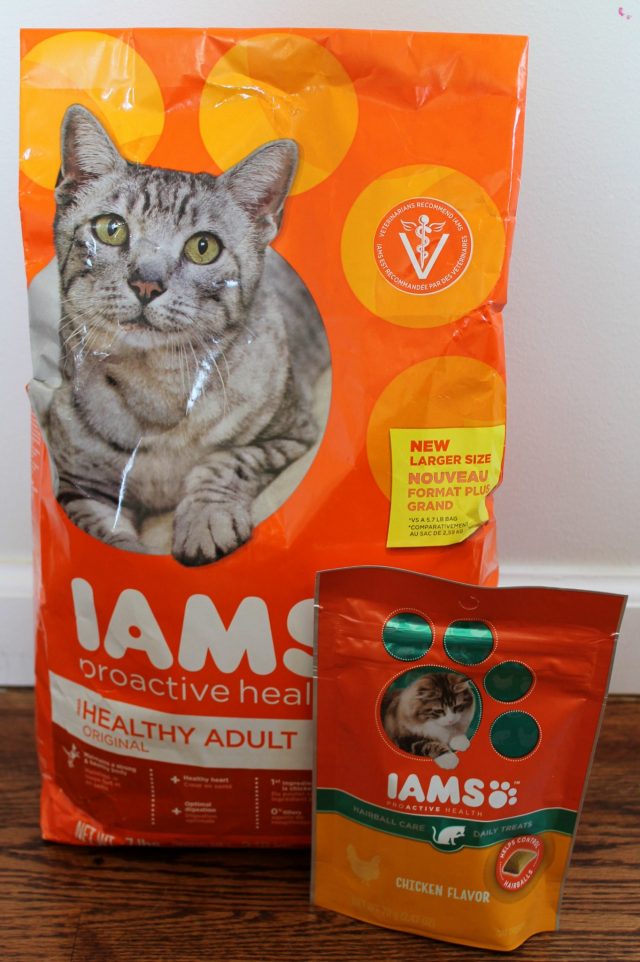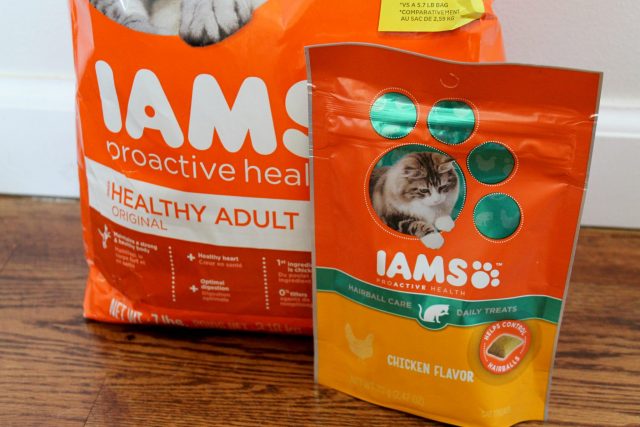 Step Four | Add in pampering essentials!
Both of our cats LOVE to be brushed, so we picked up a brand-new brush to pamper them with!
They also love toy fish / mice, we picked up these cute fish toys at Walmart while shopping for their IAMS™ food and treats.
To help keep the cats active, we love to play! A laser mouse is a must-have and it makes our cats so happy!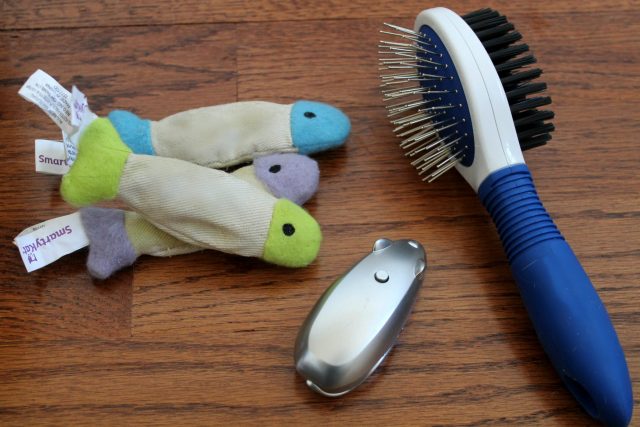 Step Five | Add in some crisp tissue paper!
Our cats love playing in tissue paper. Every holiday they go nuts for it! They'll sneak under it, pretend it's a cave, and then pop out and surprise us when we least expect it. It's funny how something so simple can cause so much joy – so, needless to say, tissue paper was a must for our basket.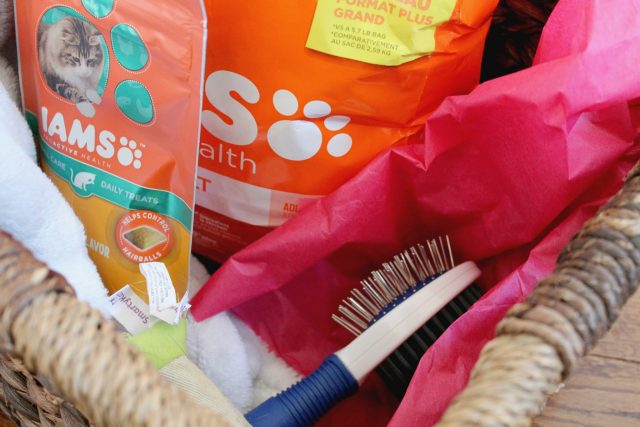 And you're done! Five simple steps was all it took to put together this fun basket to pamper our cats! And they absolutely LOVED it! I shared a cute little video on my SnapChat of me trying to get them to cooperate for pictures, it was pretty funny!
It was nice to just take some time to pamper our cats and open the gift basket with them. Cubby (pictured below) got fed, brushed, played, and then had some IAMS™ Hairball Care Chicken Treats to complete the afternoon. Both cats zonked out in our bed and took a long nap afterward.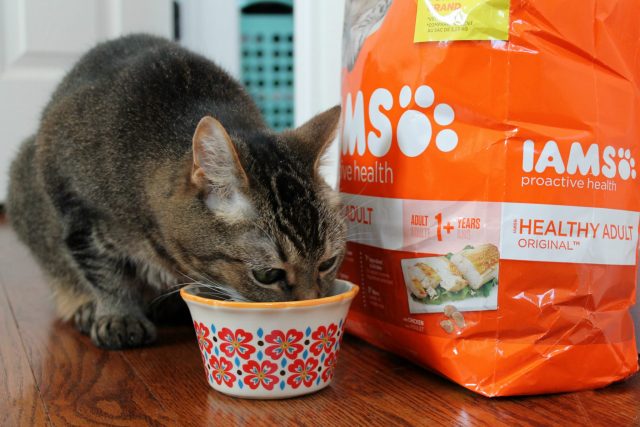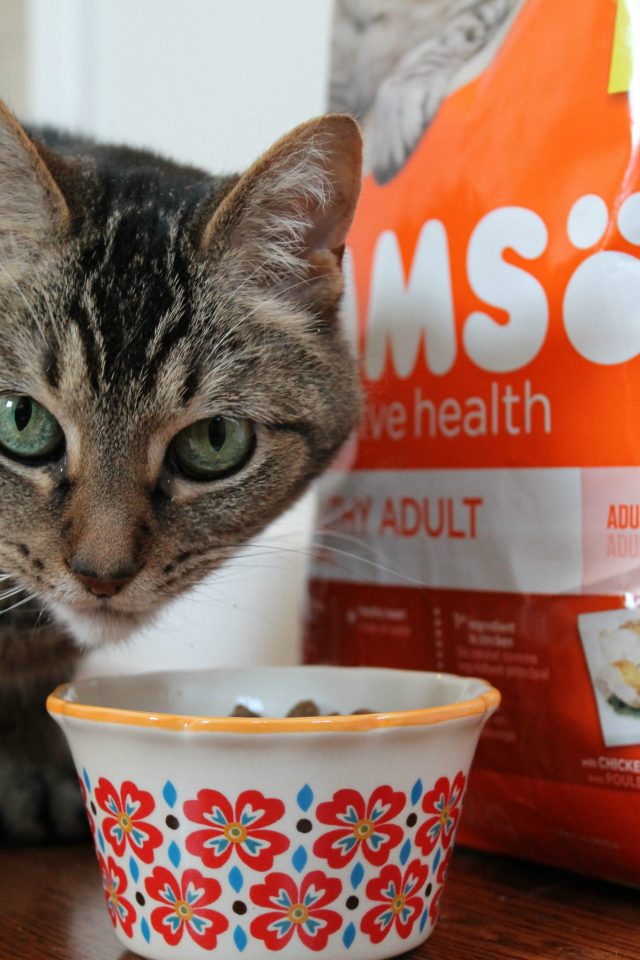 Do you have a kitty who could use some pampering? Head to Walmart and pick them up some IAMS™ food, treats, and everything else needed for a Kitty's Dream Basket! You can find it all in the cat aisle!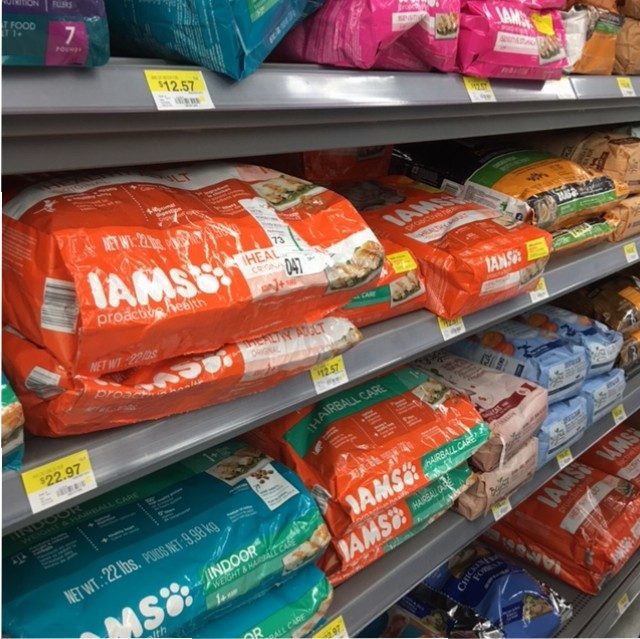 Is there anything we missed?
What's a must-have for YOUR cat basket?
Love this post? Be sure to pin it for later: