Post sponsored by Mirum. Opinions are 100% my own.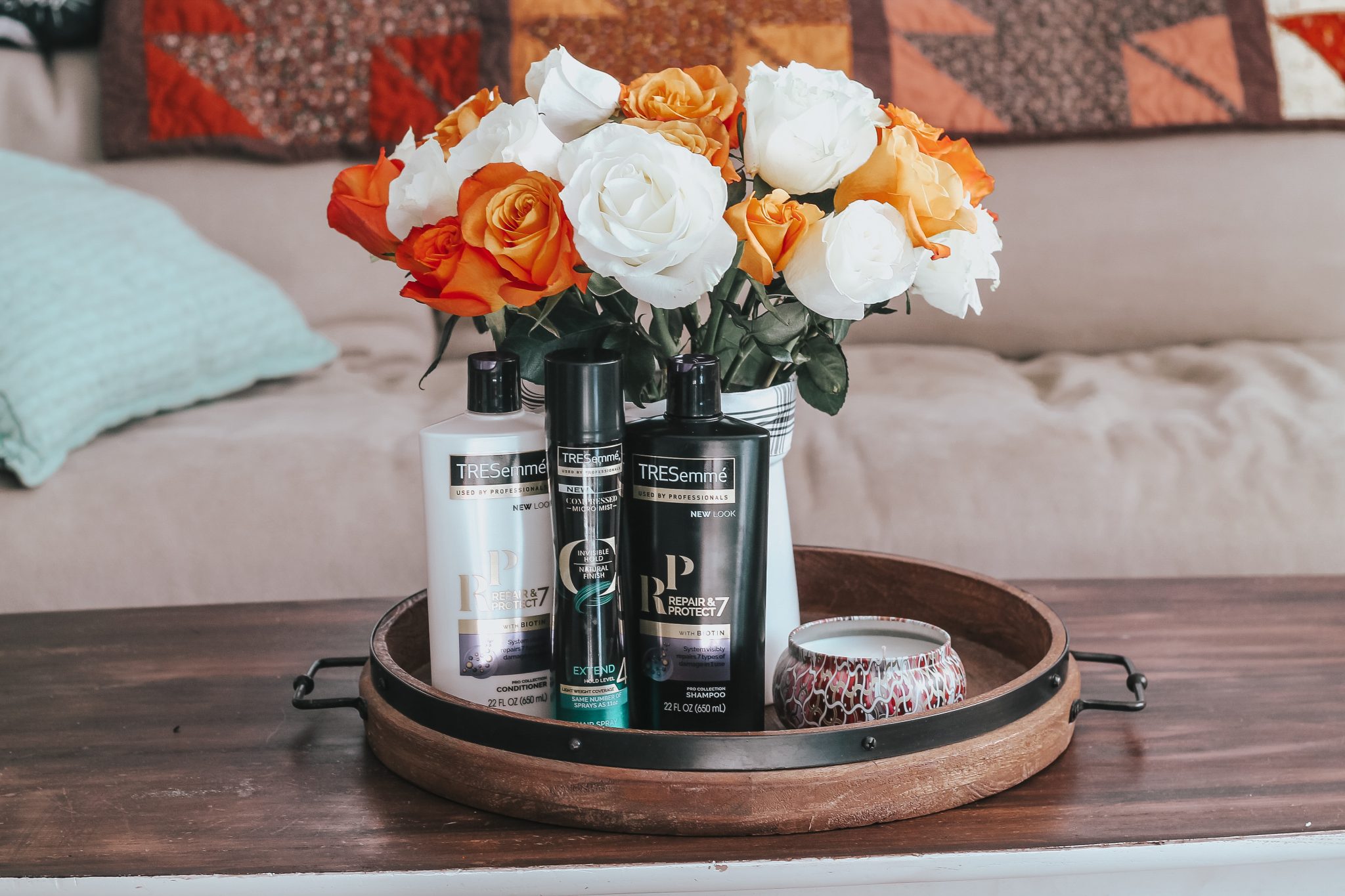 Hello, friends!
Hope you're all having a great day so far! I absolutely love Fall, but man is it a busy time of year. Between school schedules and work schedules, it can get kind of hectic. Which is why I need my morning routine to be easy, and that includes my hair! I wanted to share two simple hairstyles that you could wear this Fall. One with completely wet hair for mornings when you need to hop out of the shower and go – and another that will take a few minutes more, but is super cute!
I prepped my hair by using TRESemme Repair & Protect Shampoo and TRESemme Repair & Protect Conditioner and then right when I got out of the shower I put in some heat protecting spray. CVS has an offer right now where you can get a $5 Extrabucks® reward when you spend $15, plus additional savings so be sure to grab the TRESemme there!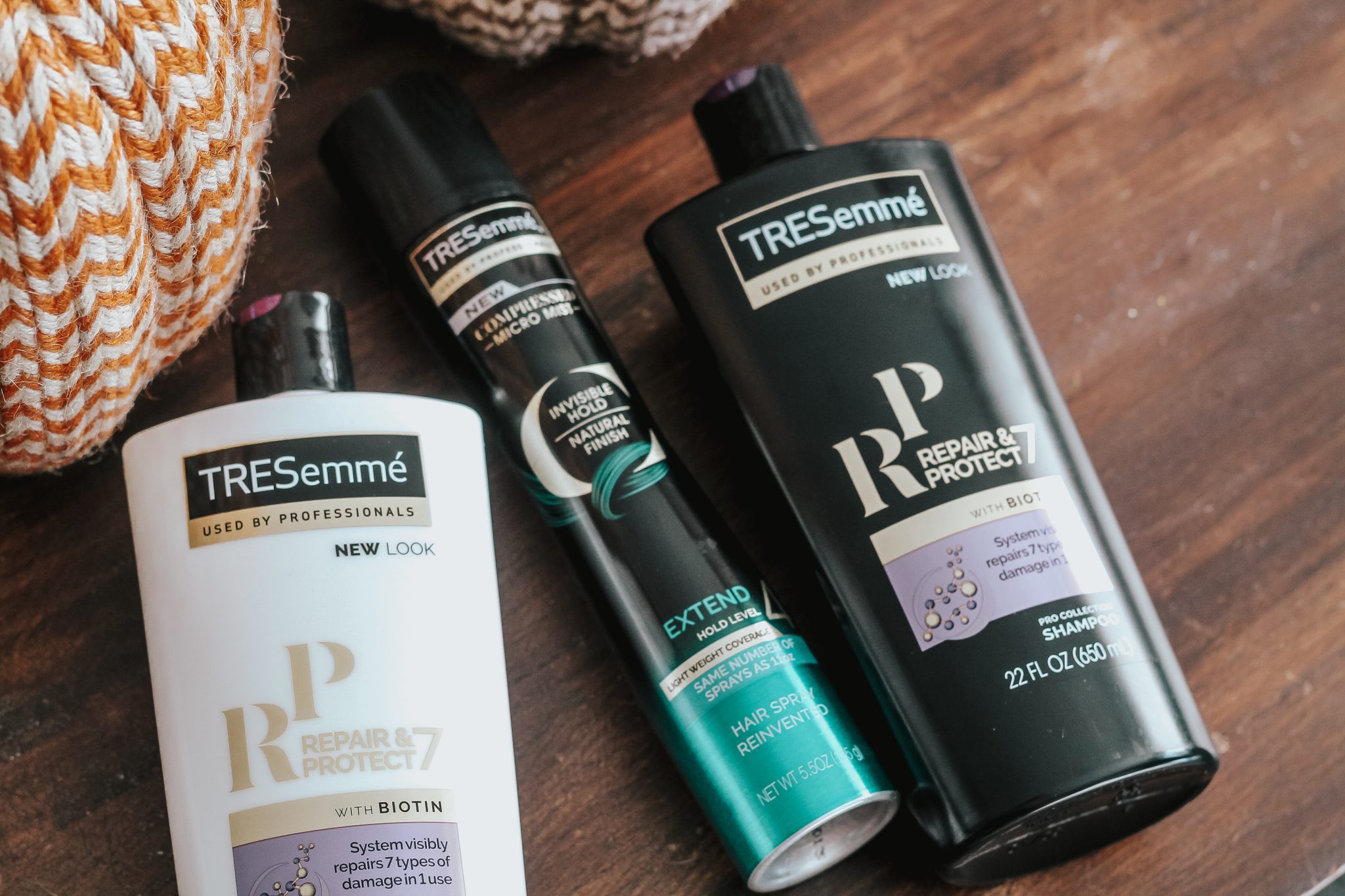 This shampoo is just the best! I absolutely love the way it smells and the way my hair feels afterward. It's a professional-quality formula, contains Biotin to repair from within and strengthen it. If you have styling damage, damage from brushing, blow-drying, bleaching, coloring, curling, flat-ironing and braiding – this is the hairstyle for you. TRESemmé Repair & Protect 7 with Biotin Shampoo visibly repairs 7 types if styling damage in just 1 use and it's safe to use on color treated hair!
After using the TRESemmé Repair & Protect Shampoo, I use the conditioner as well. Why? Because the two of them together are the dream team of hair care. It's designed to fight the 7 types of damage and conditions hair to boost shine and smoothness.
This fast-drying hairspray is perfect to finish off a flawless hairstyle with no stiffness. It's also humidity resistant and controls frizz for 24 hours.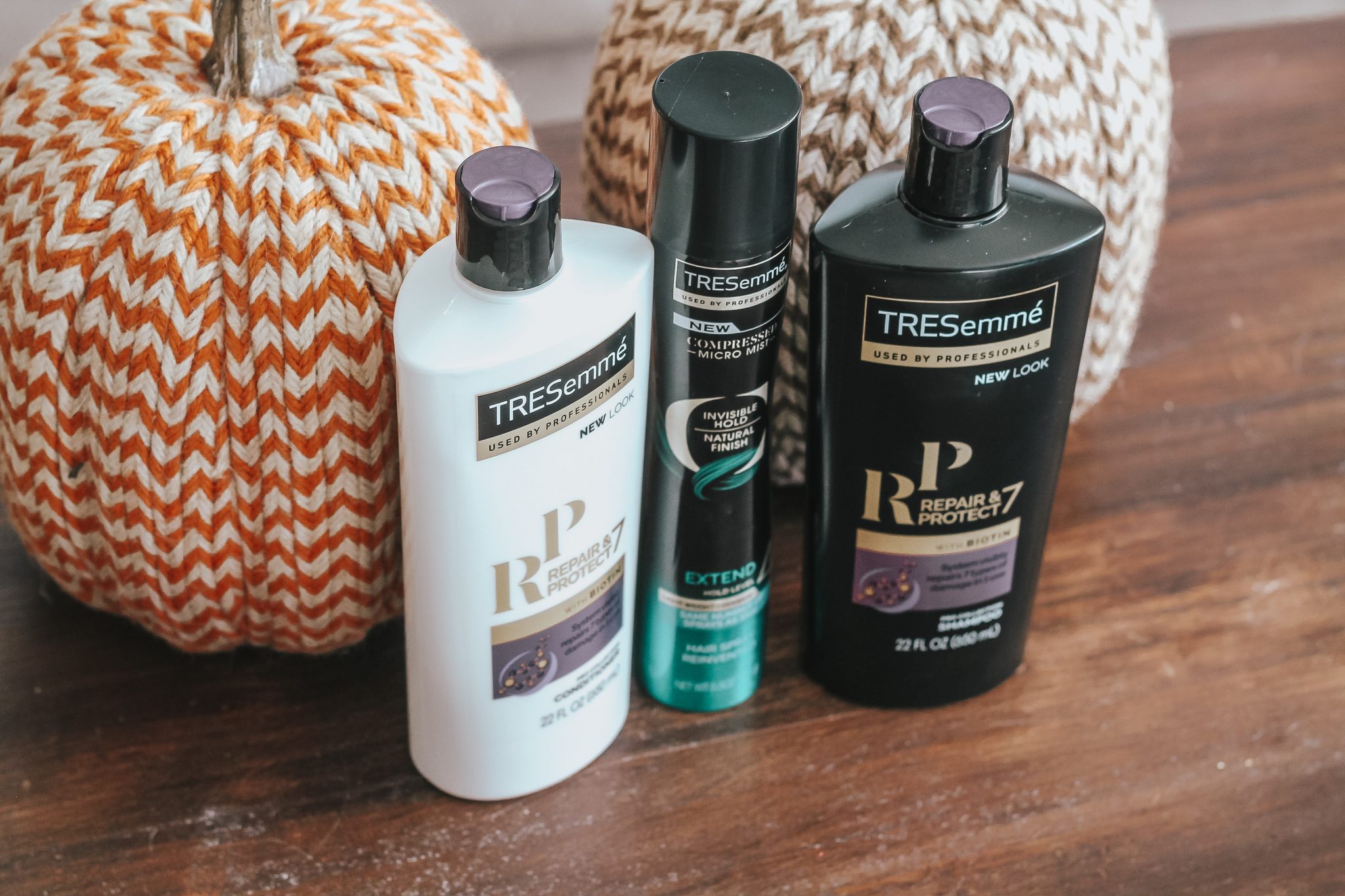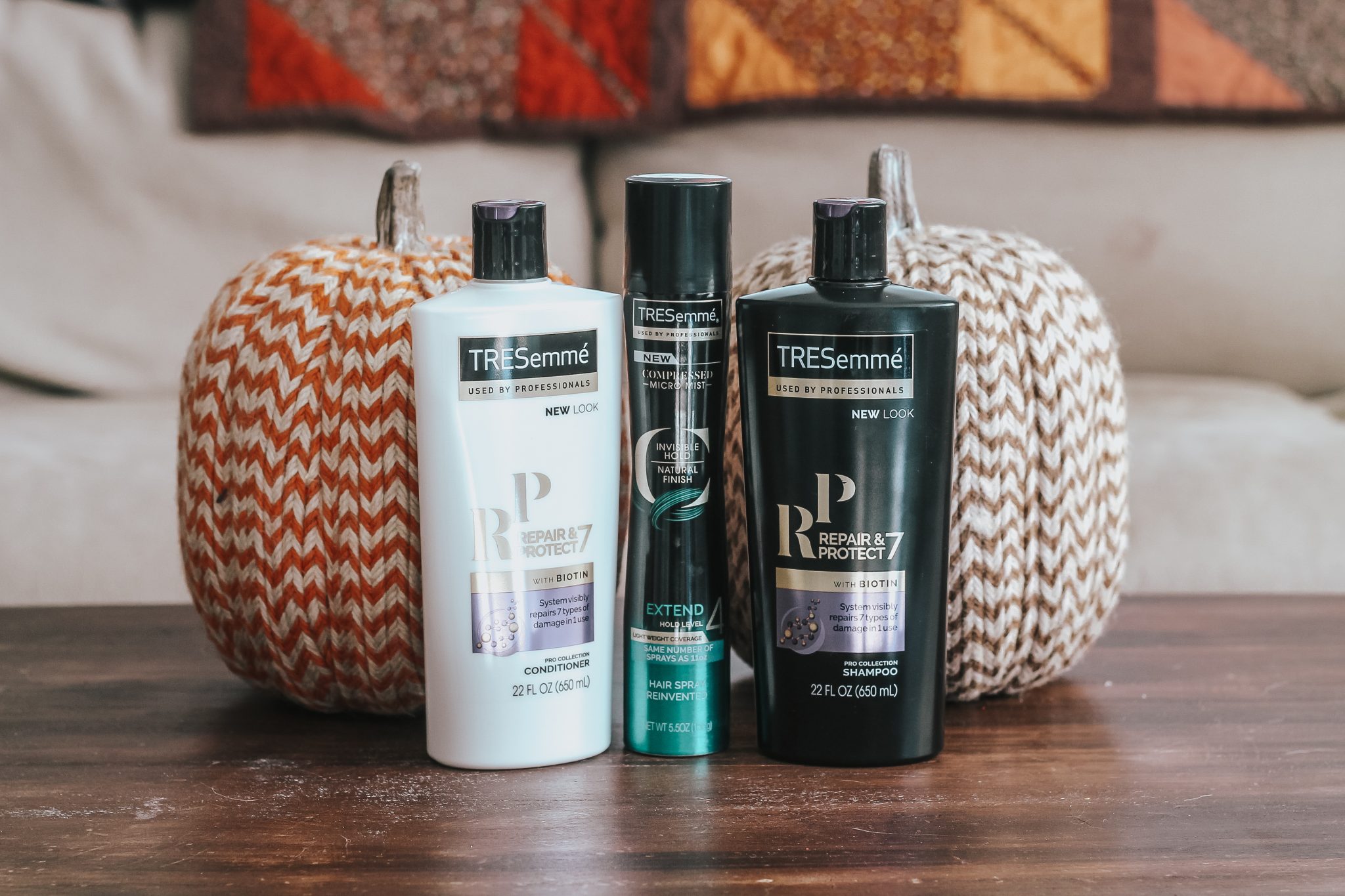 Hairstyle #1: The Twist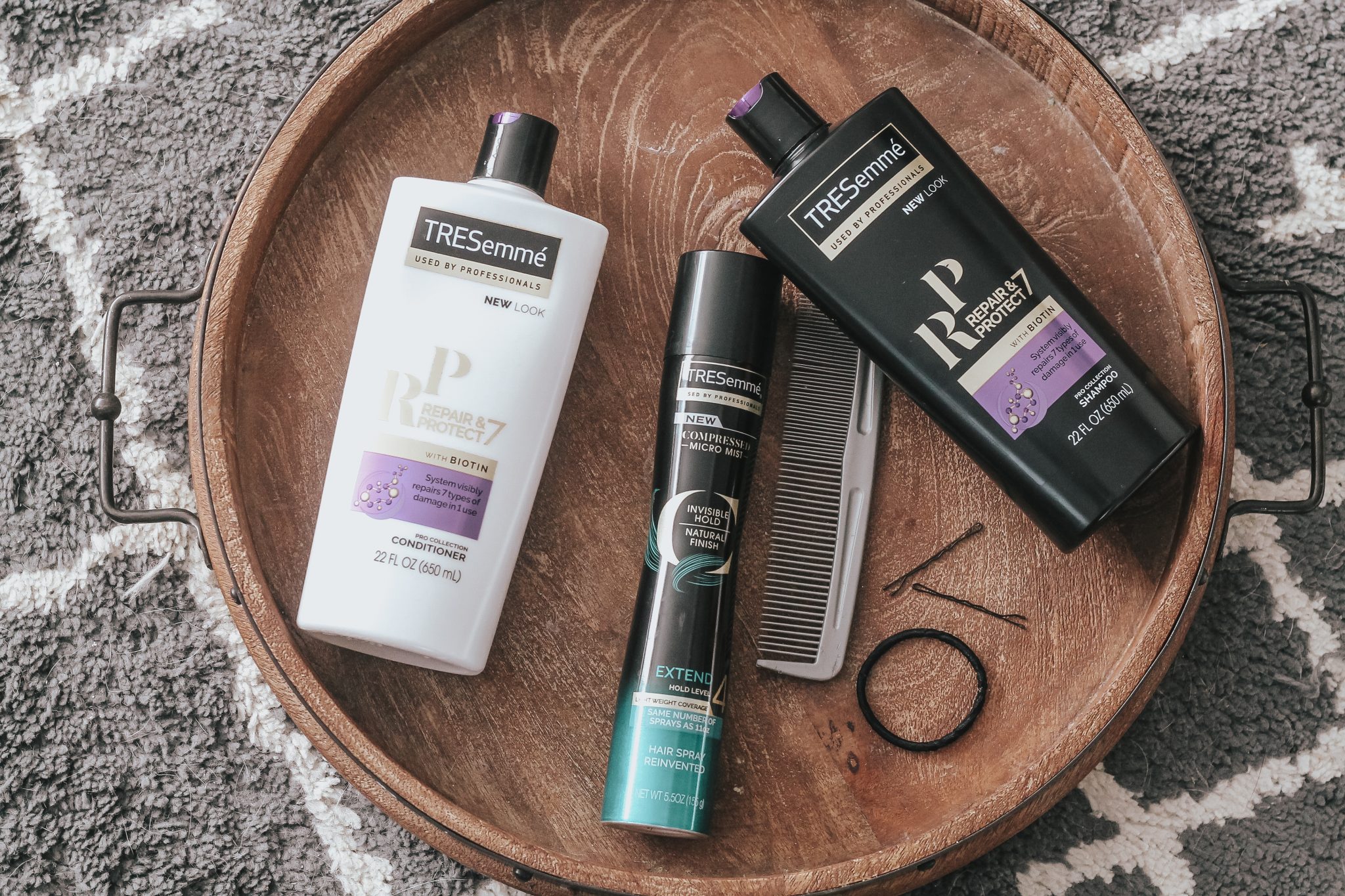 I absolutely love this hairstyle, not only because it's easy but also because it's fast! From start to finish it takes under 5 minutes and it holds up every day!
Step One: Part your hair to the side using a comb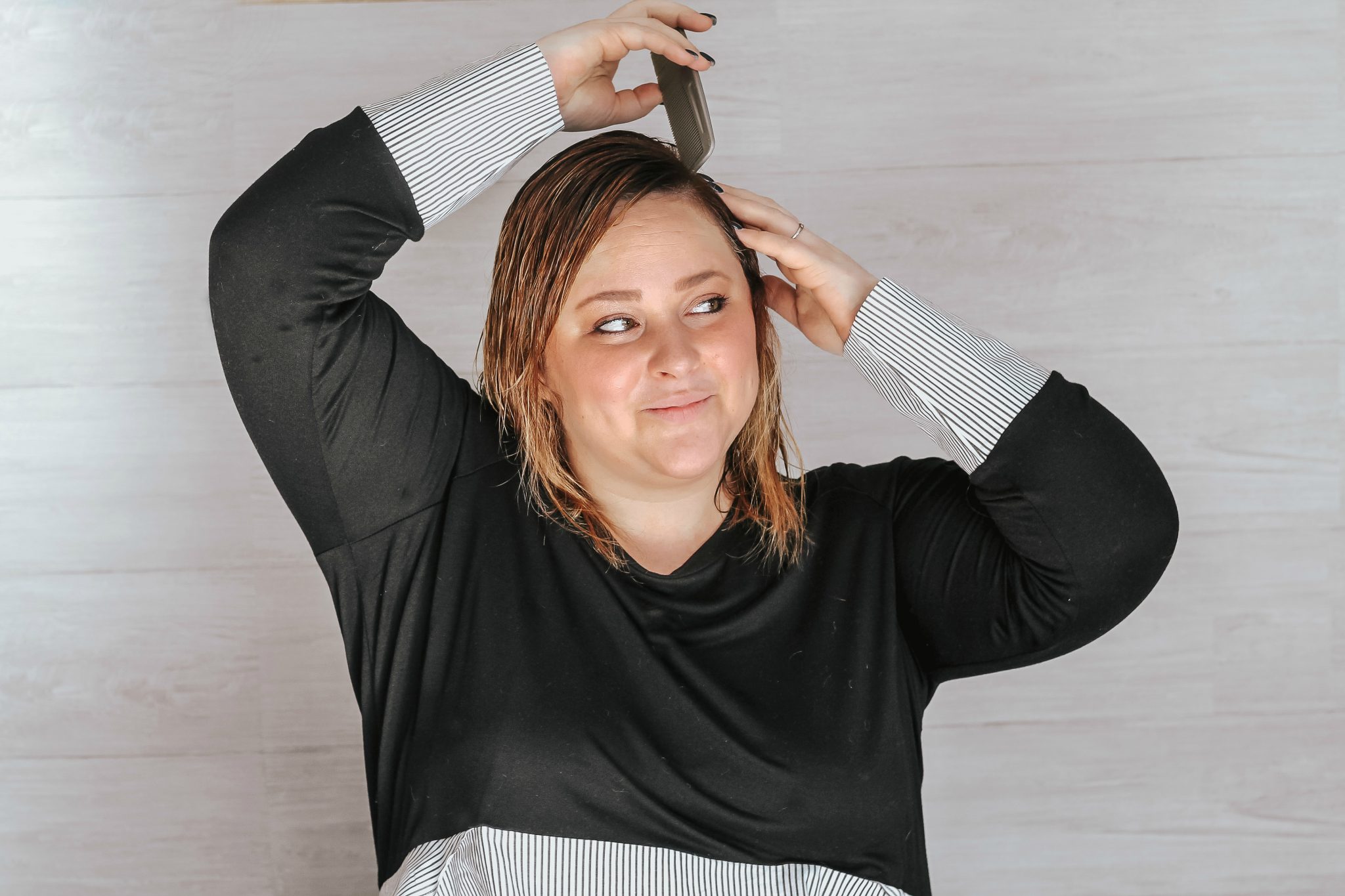 Step Two: Section off a piece (aim for a 4-5in width) on the opposite side of the part you created in step one.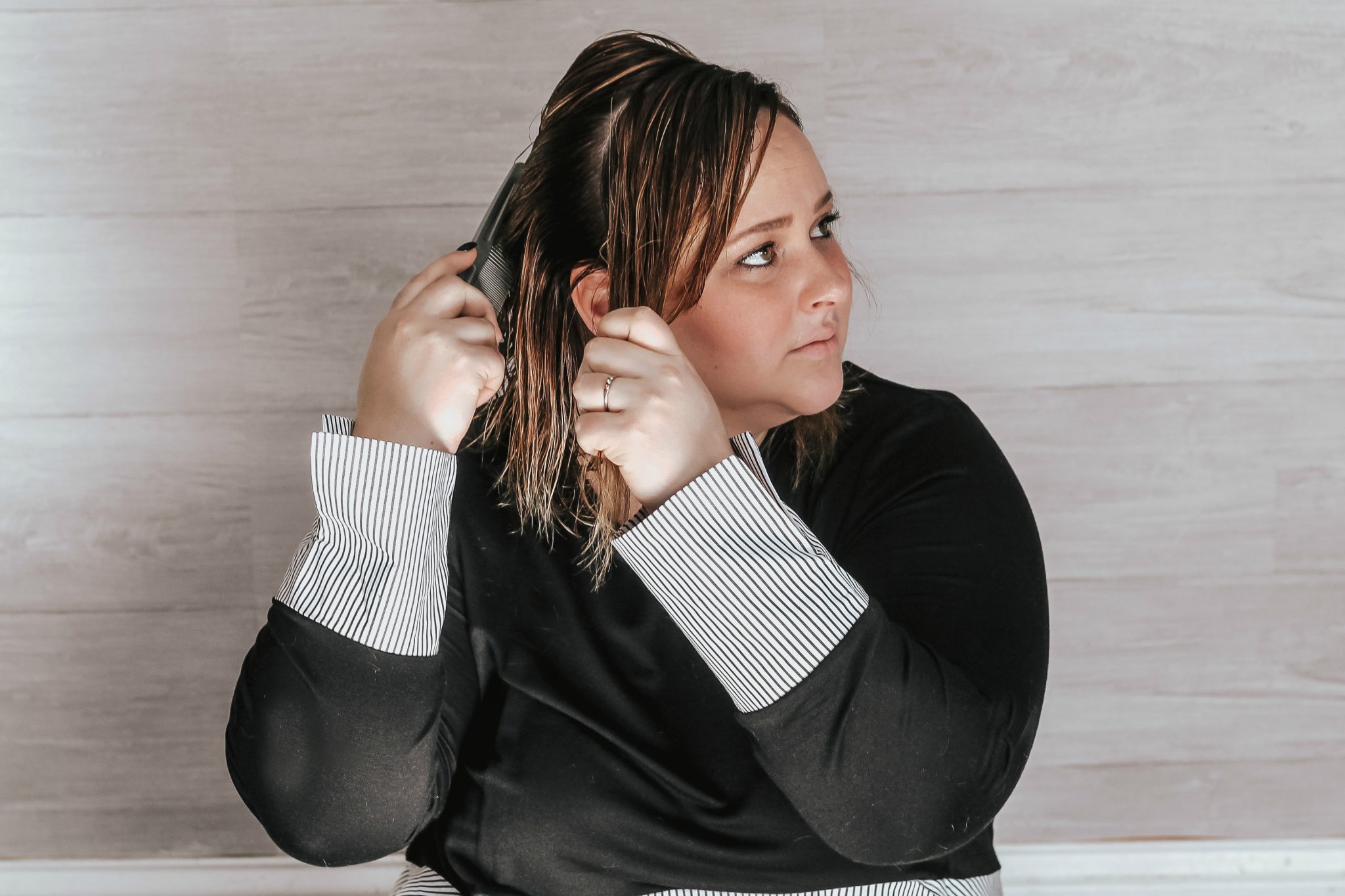 Step Three: Using a hair tie, pull the remaining hair back and out of the way so you can start the twist!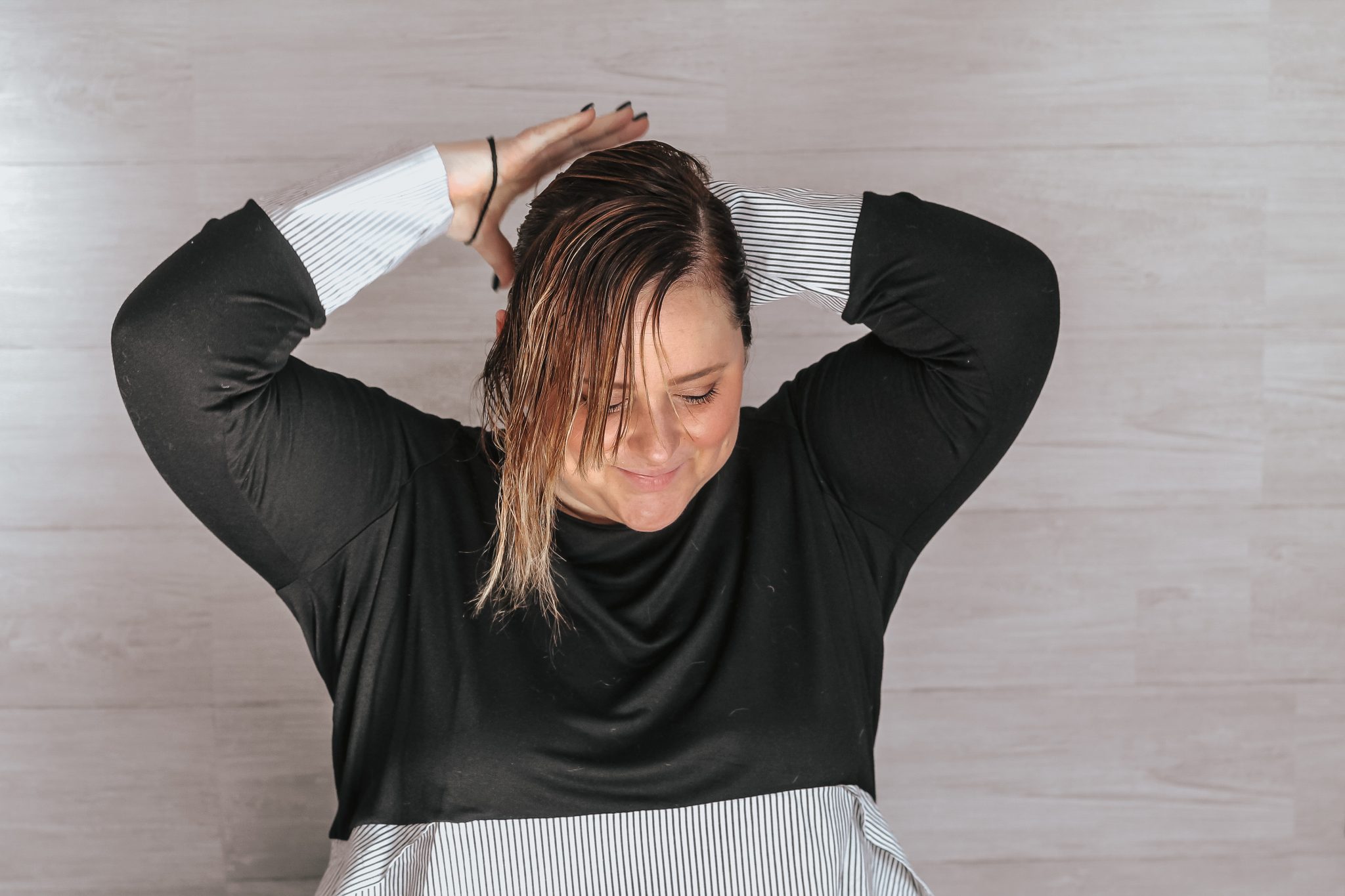 Step Four: Begining at the top, start by pulling back small sections and simply twisting adding more each time until you've twisted the whole section.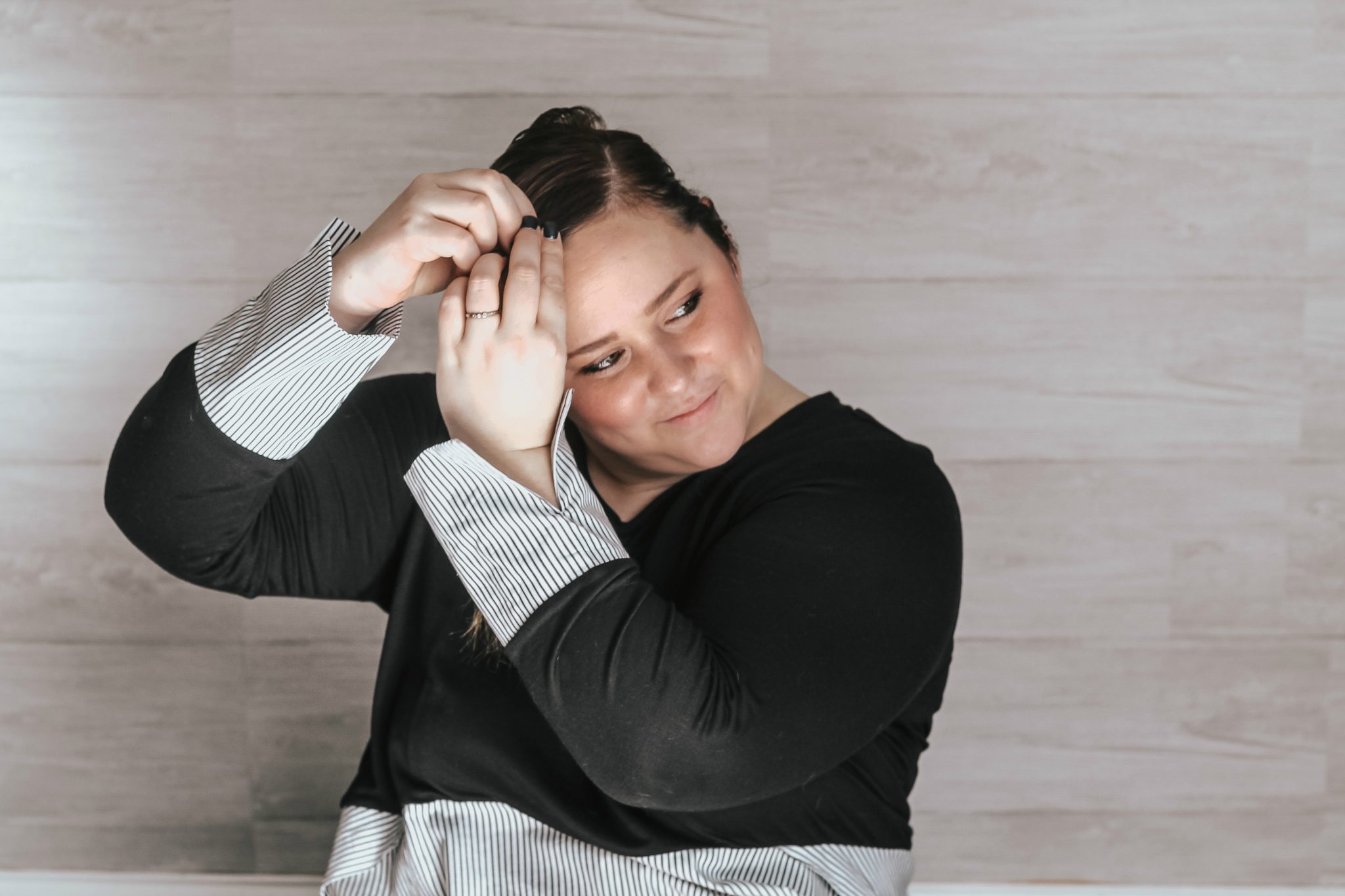 Step Five: Secure your twist with two bobby pins, simply make an "X" with them for an all-day hold!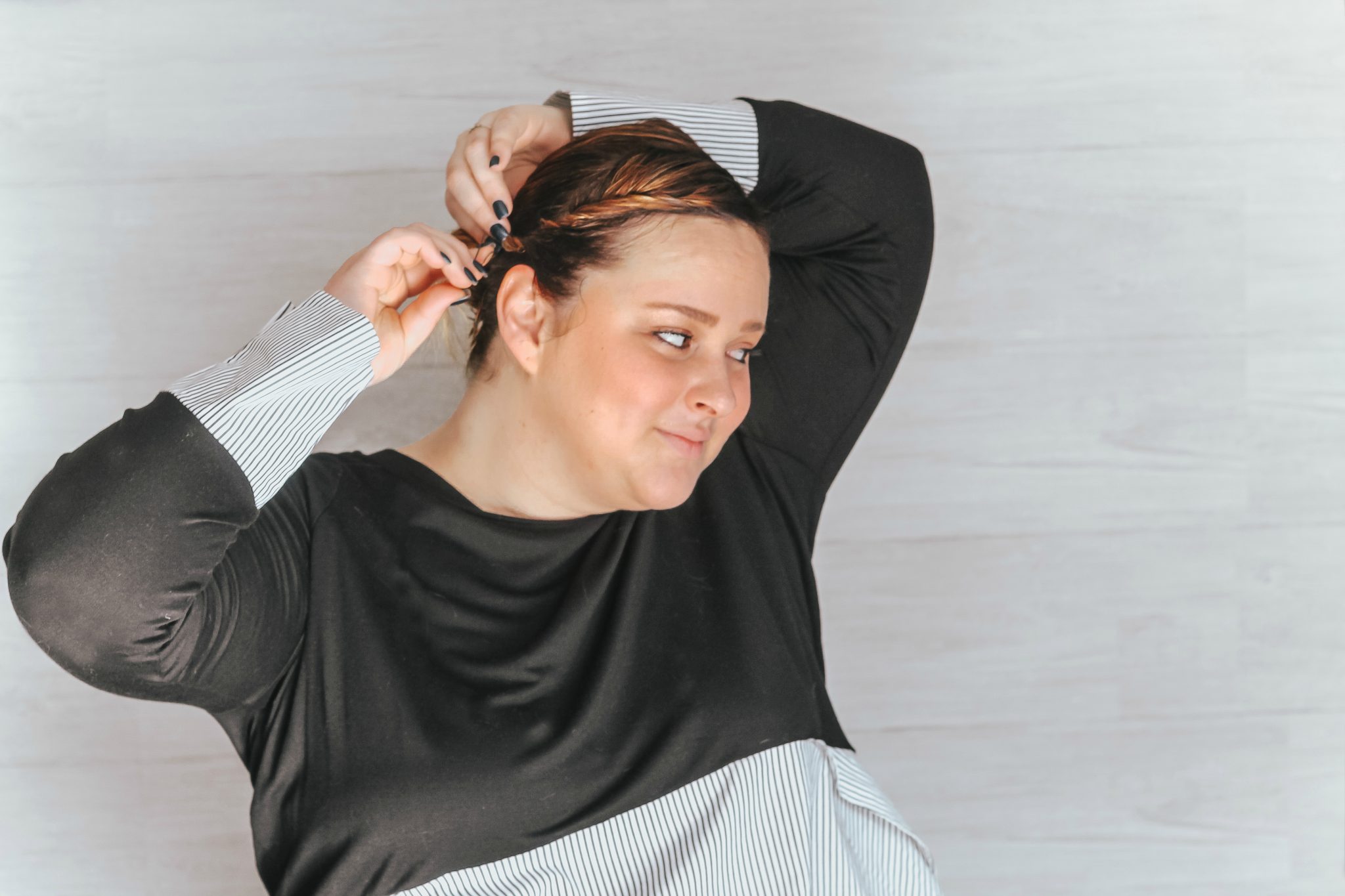 Step Six: Take the hair you put back earlier out of the hair tie and pull everything back neatly in a bun.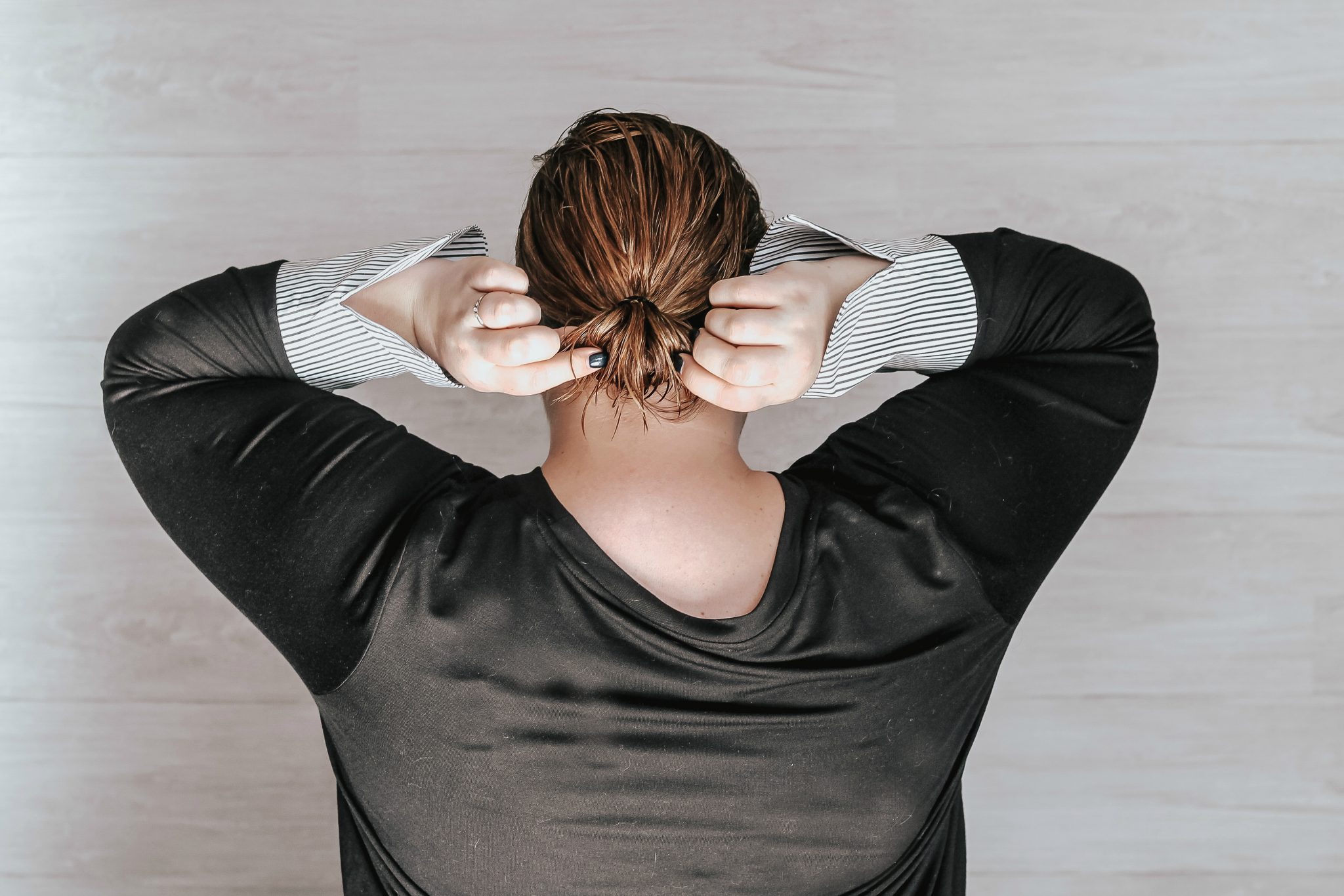 Step Seven: Pat yourself on the back because you just learned a new hairstyle!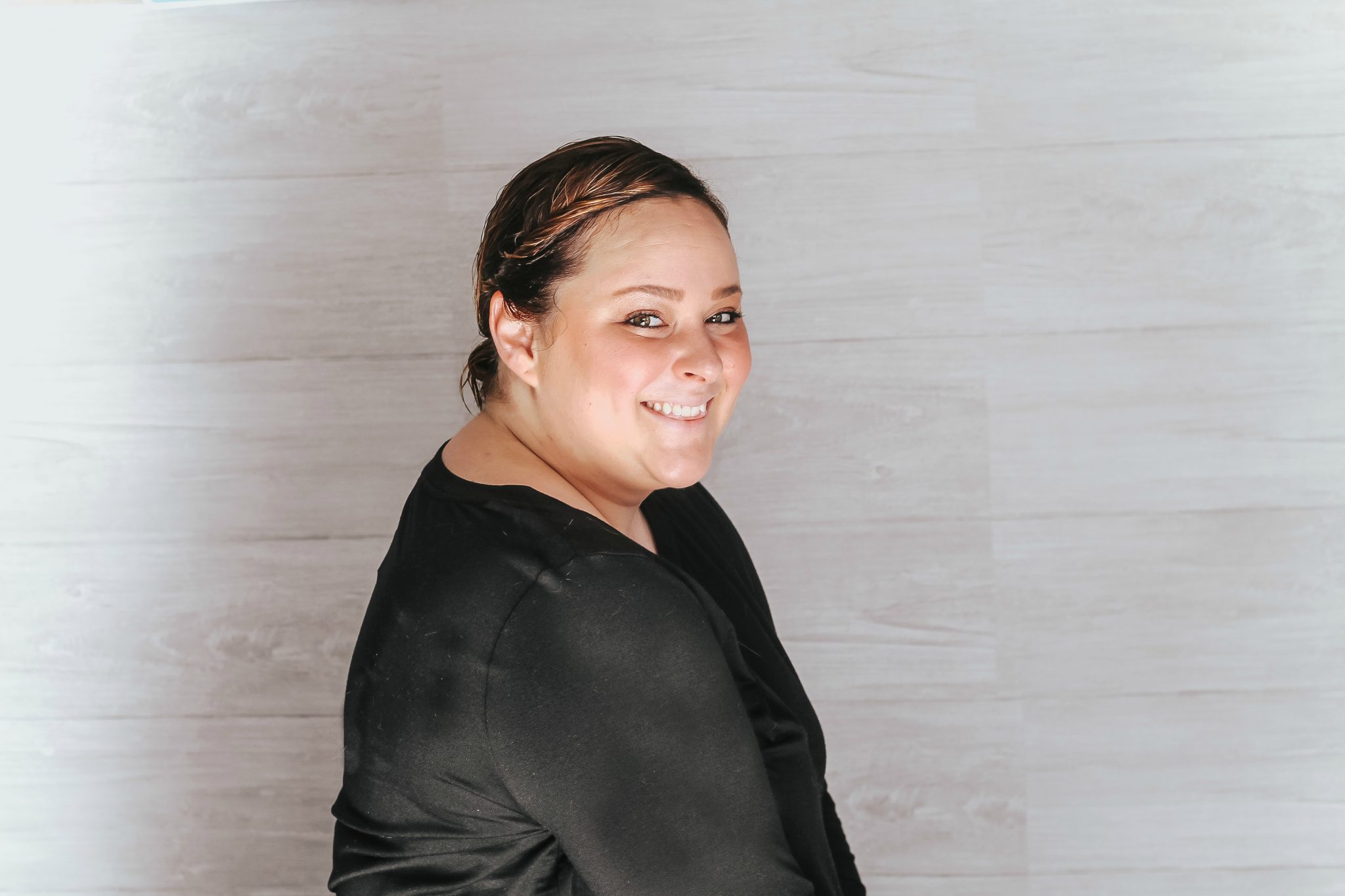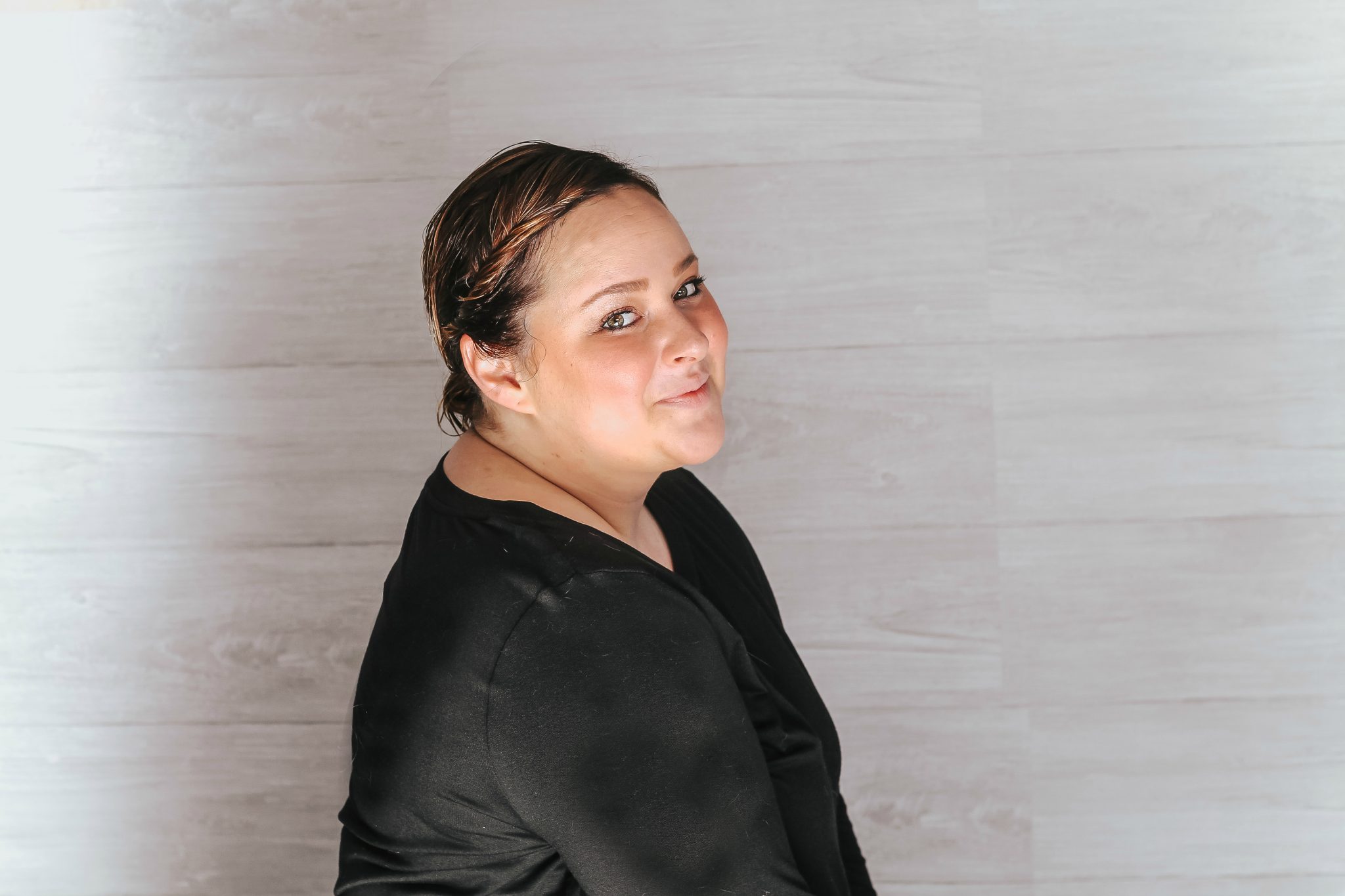 Hairstyle #2: The Half Bun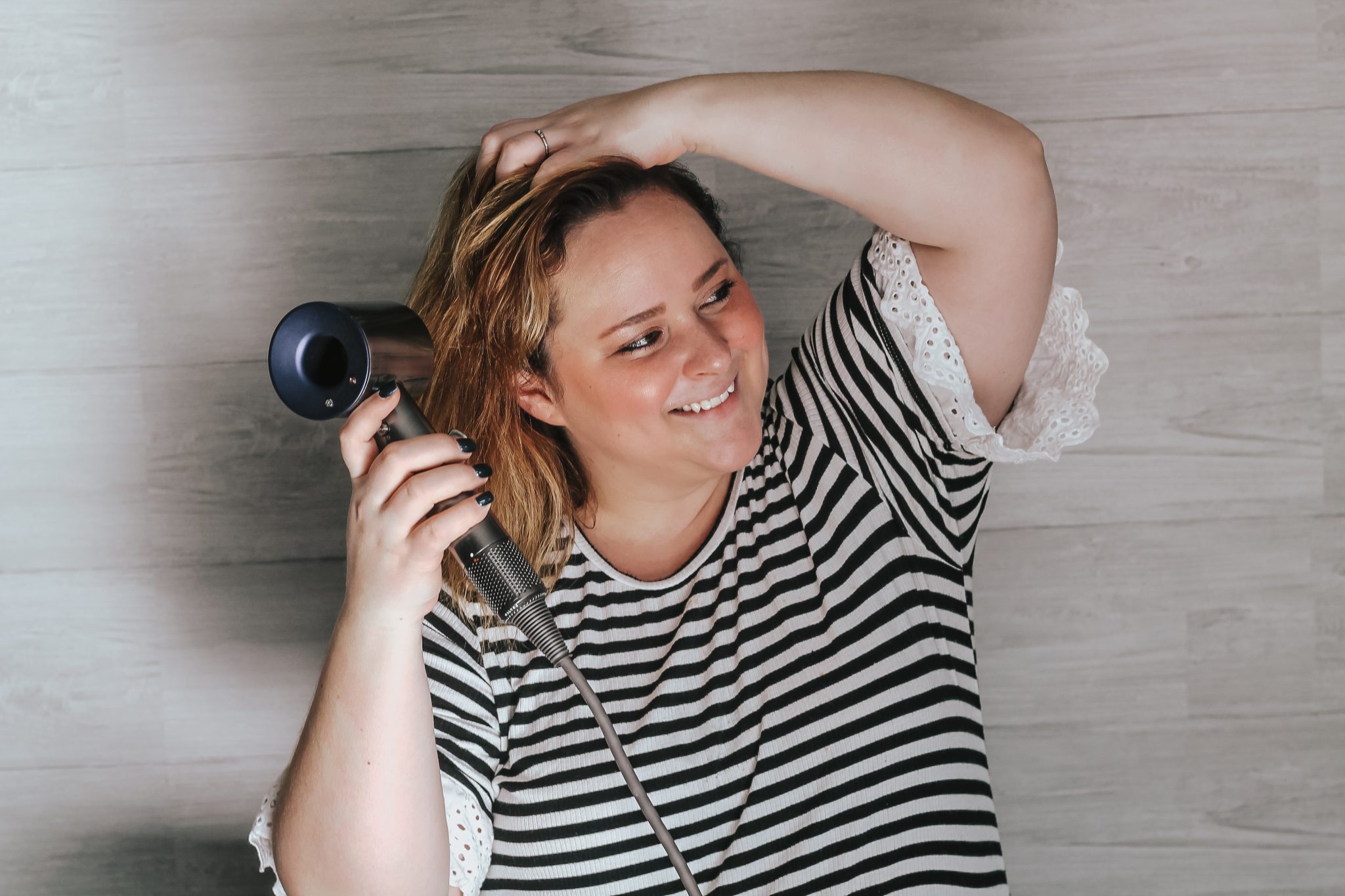 Step One: Start by making sure your hair is completely dried.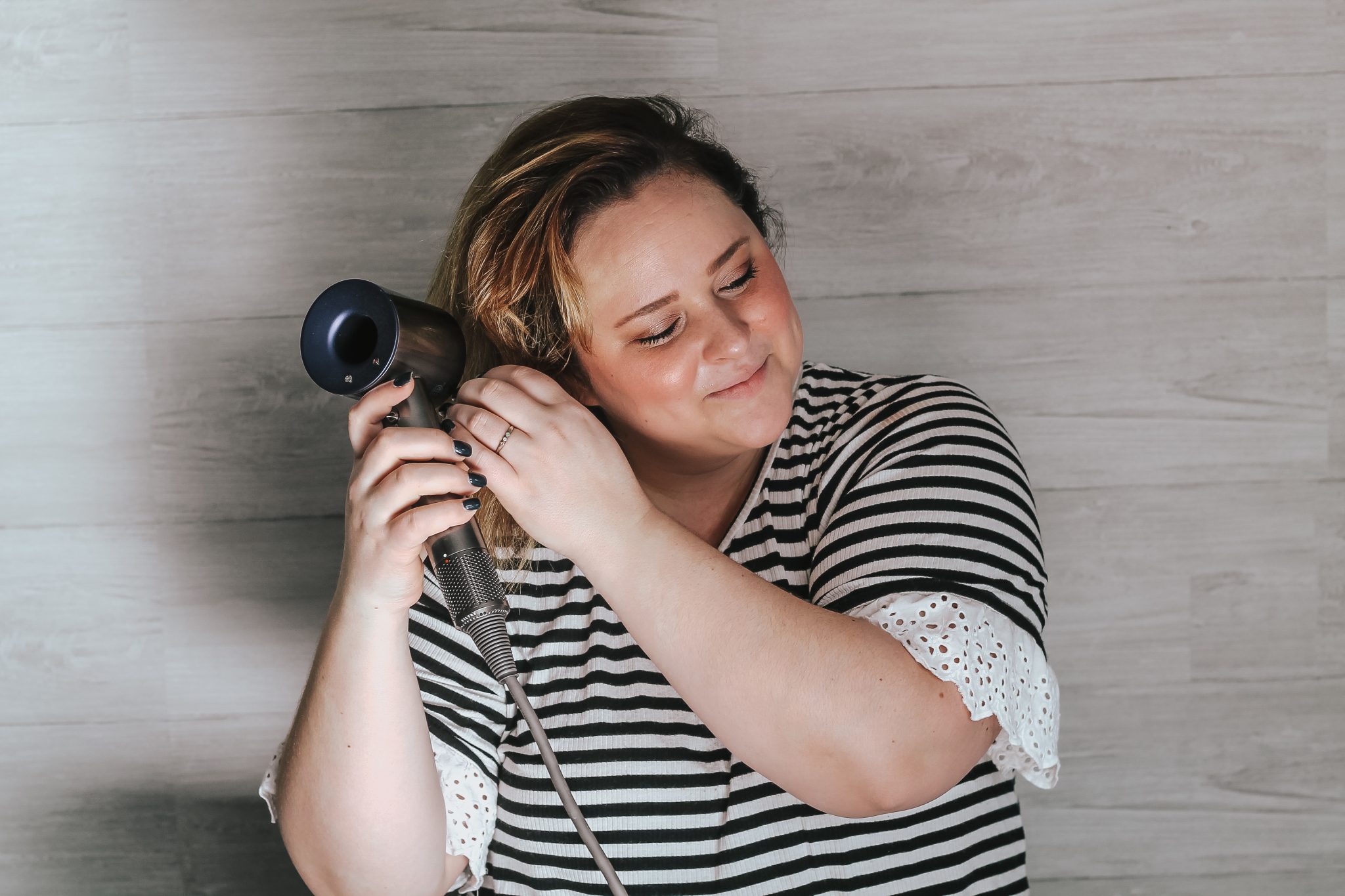 Step Two: Section the crown of your head with a comb and put the hair in a high bun securing it with a hair tie.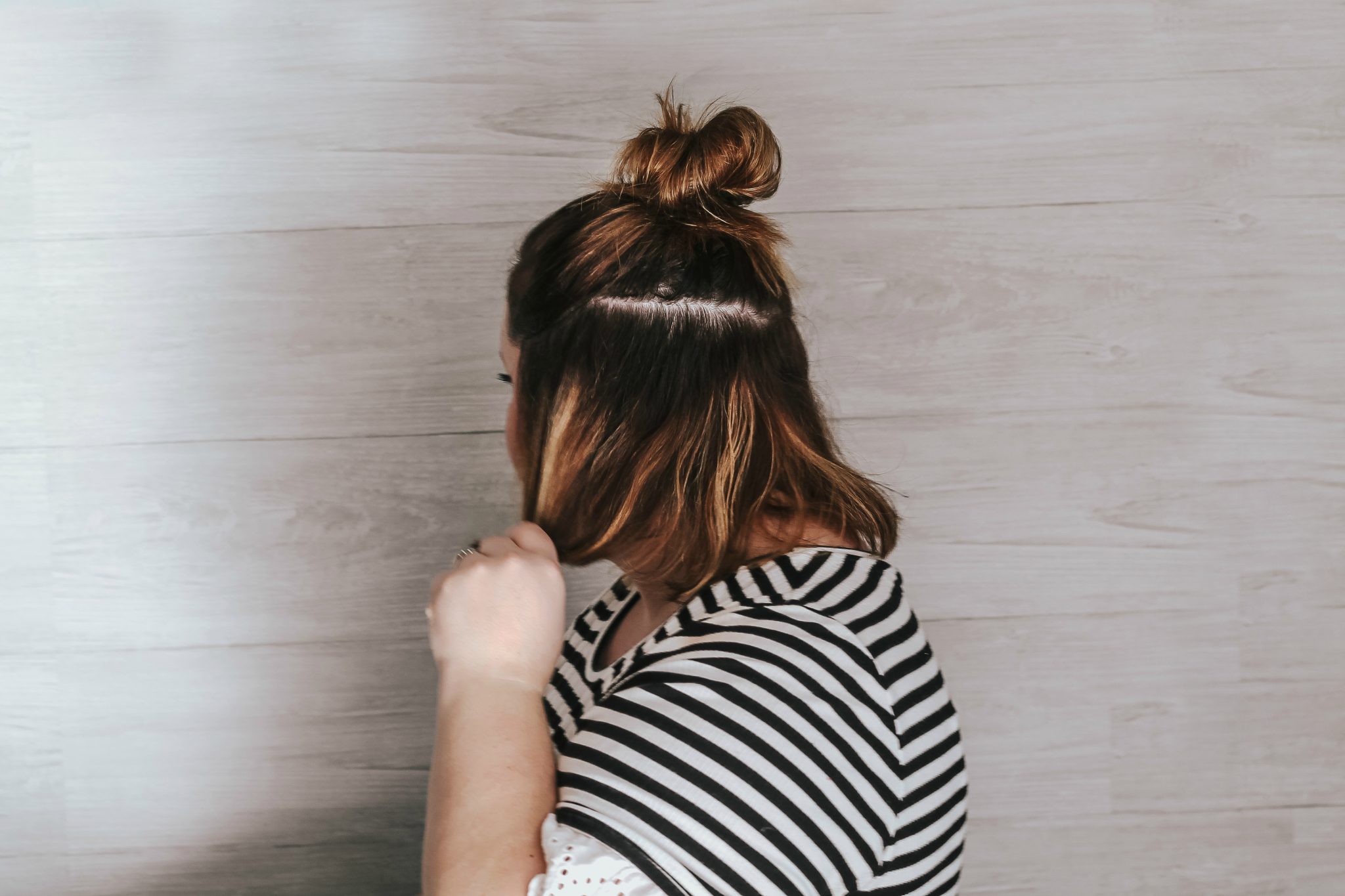 Step Three: Using a hair straightener, straighten the hair below the bun.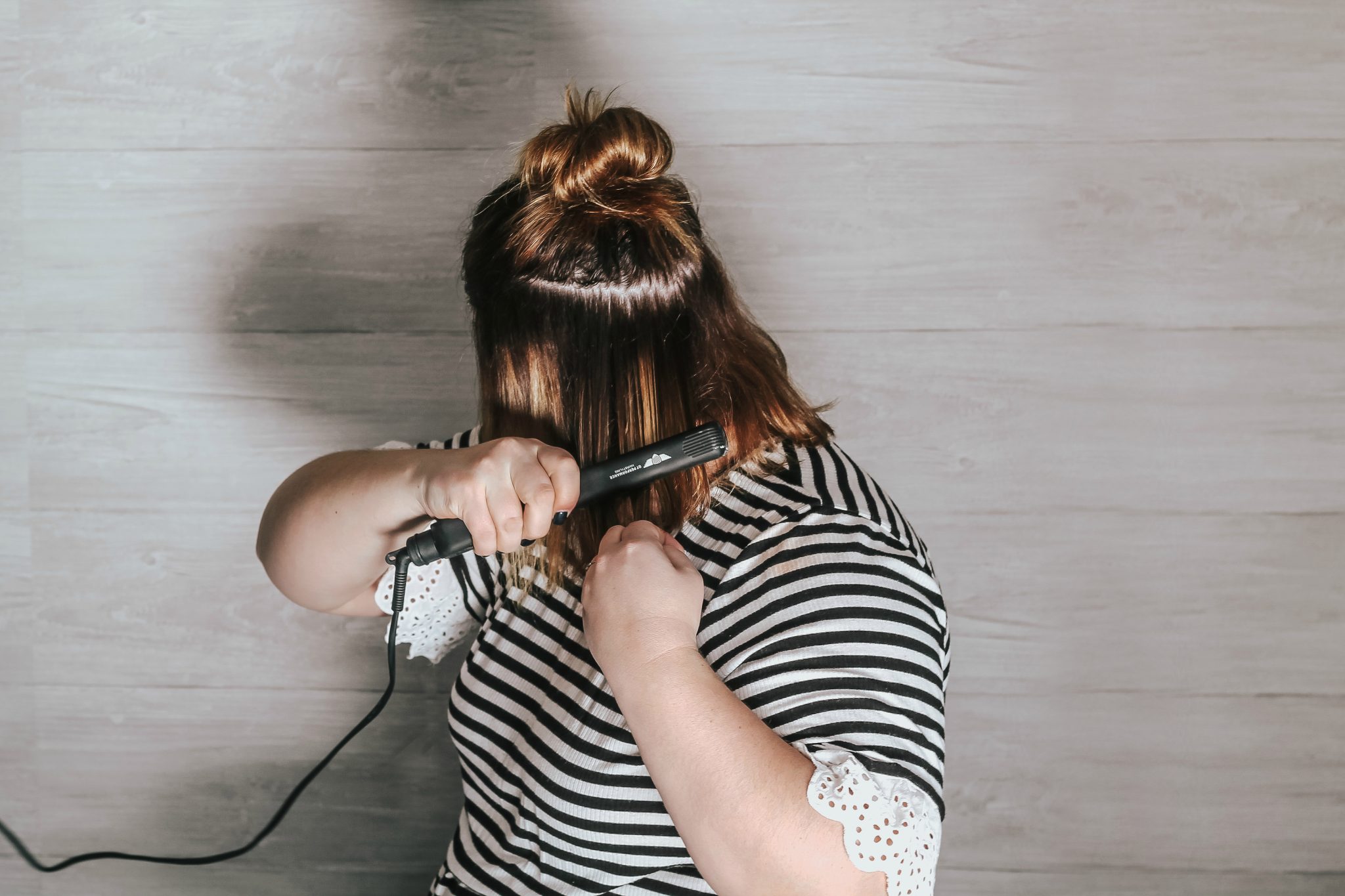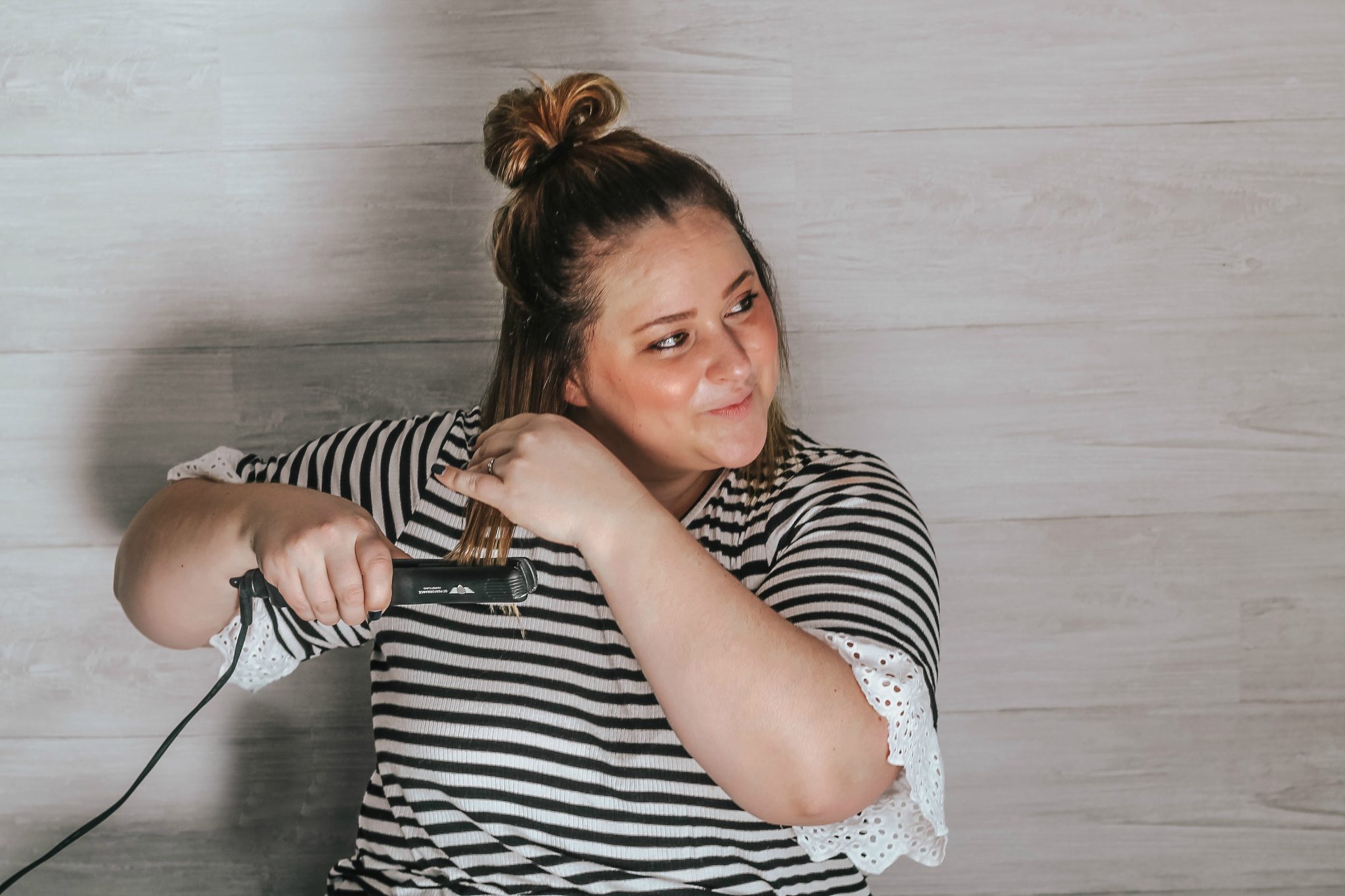 Step Four: Undo your top bun and re-do it, then use your hair tie to keep it in place.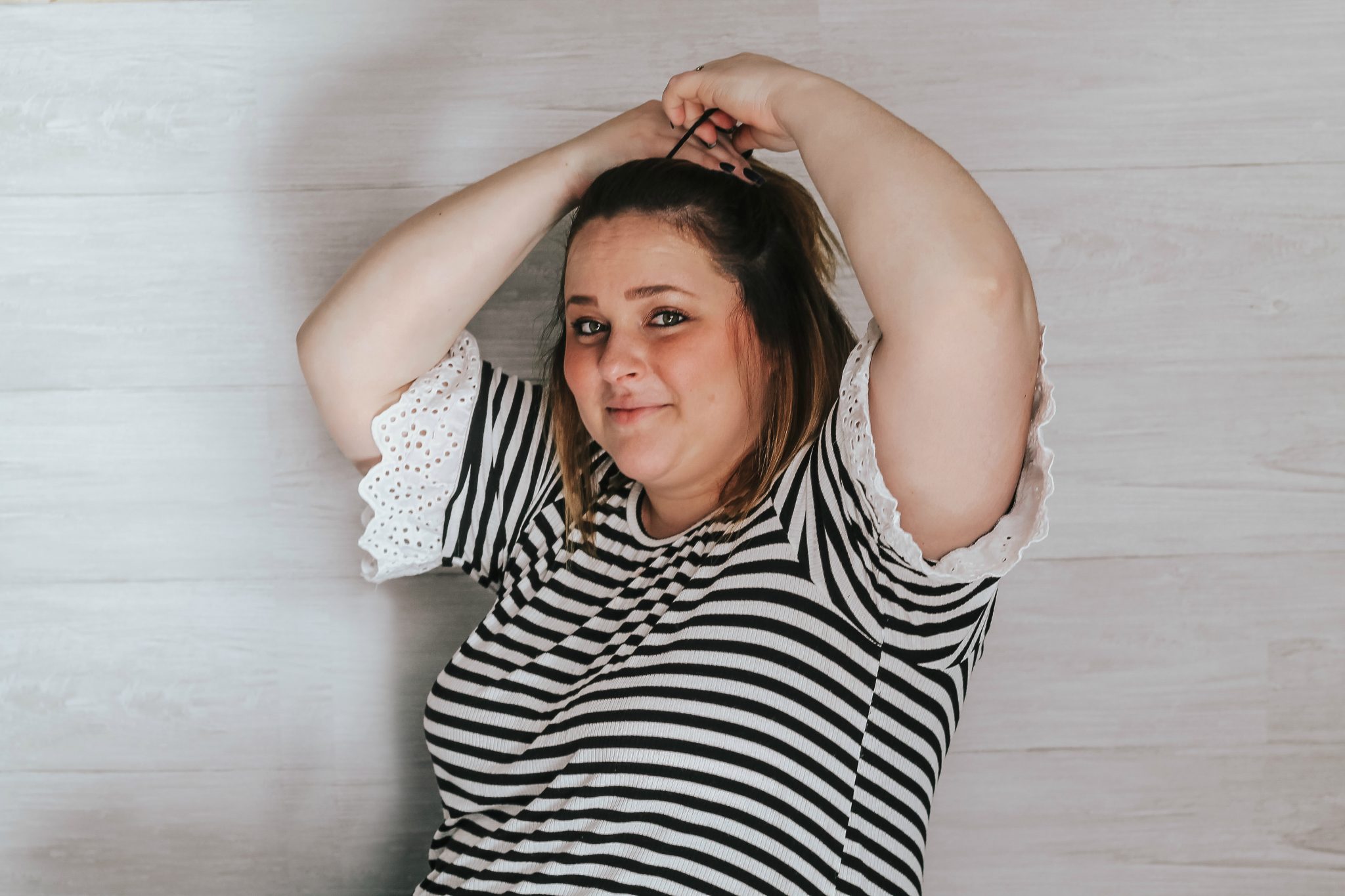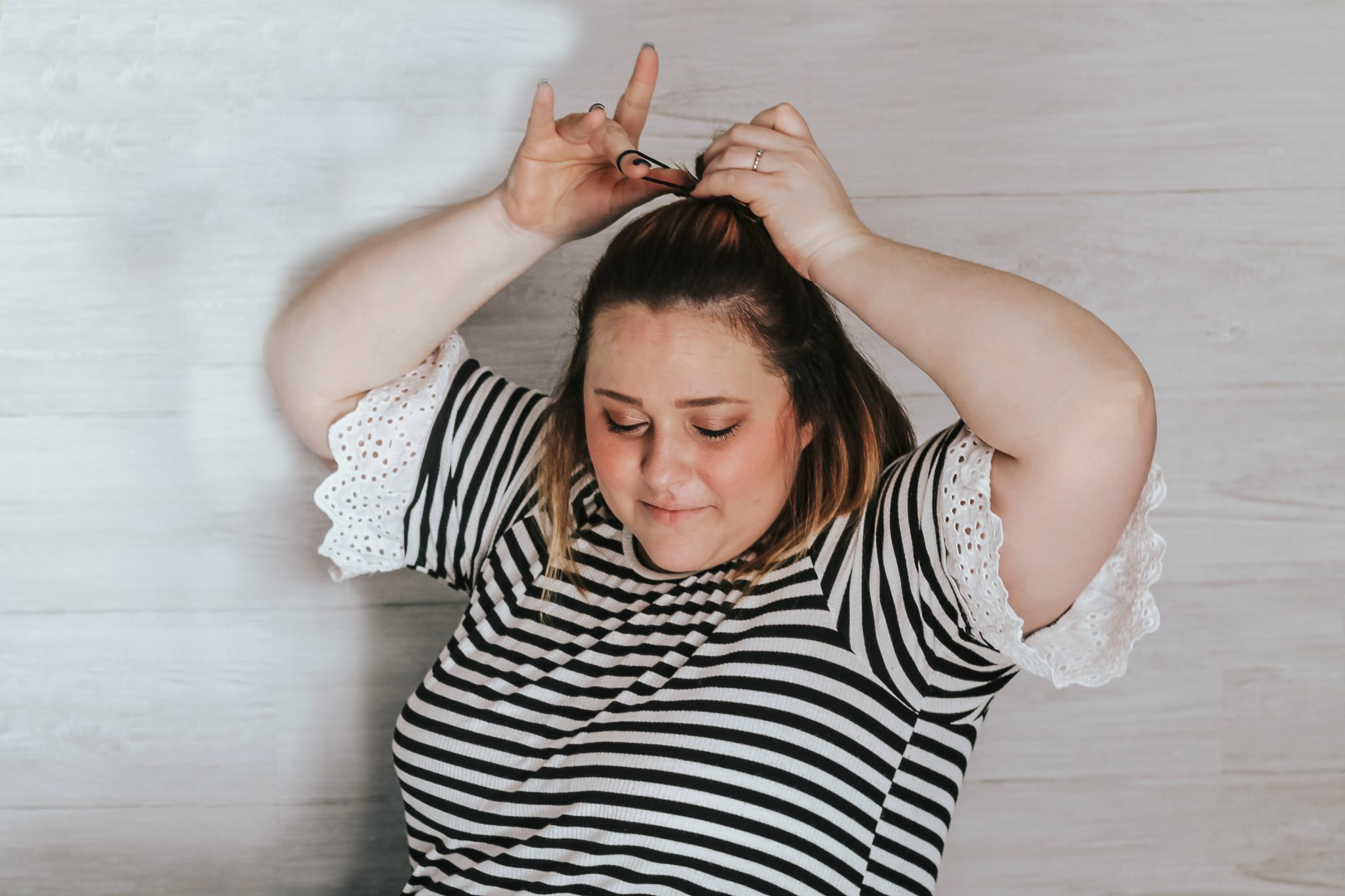 Step Five: Pull a small piece of hair to wrap around the bun for a more finished look. Pin it back using a bobby pin.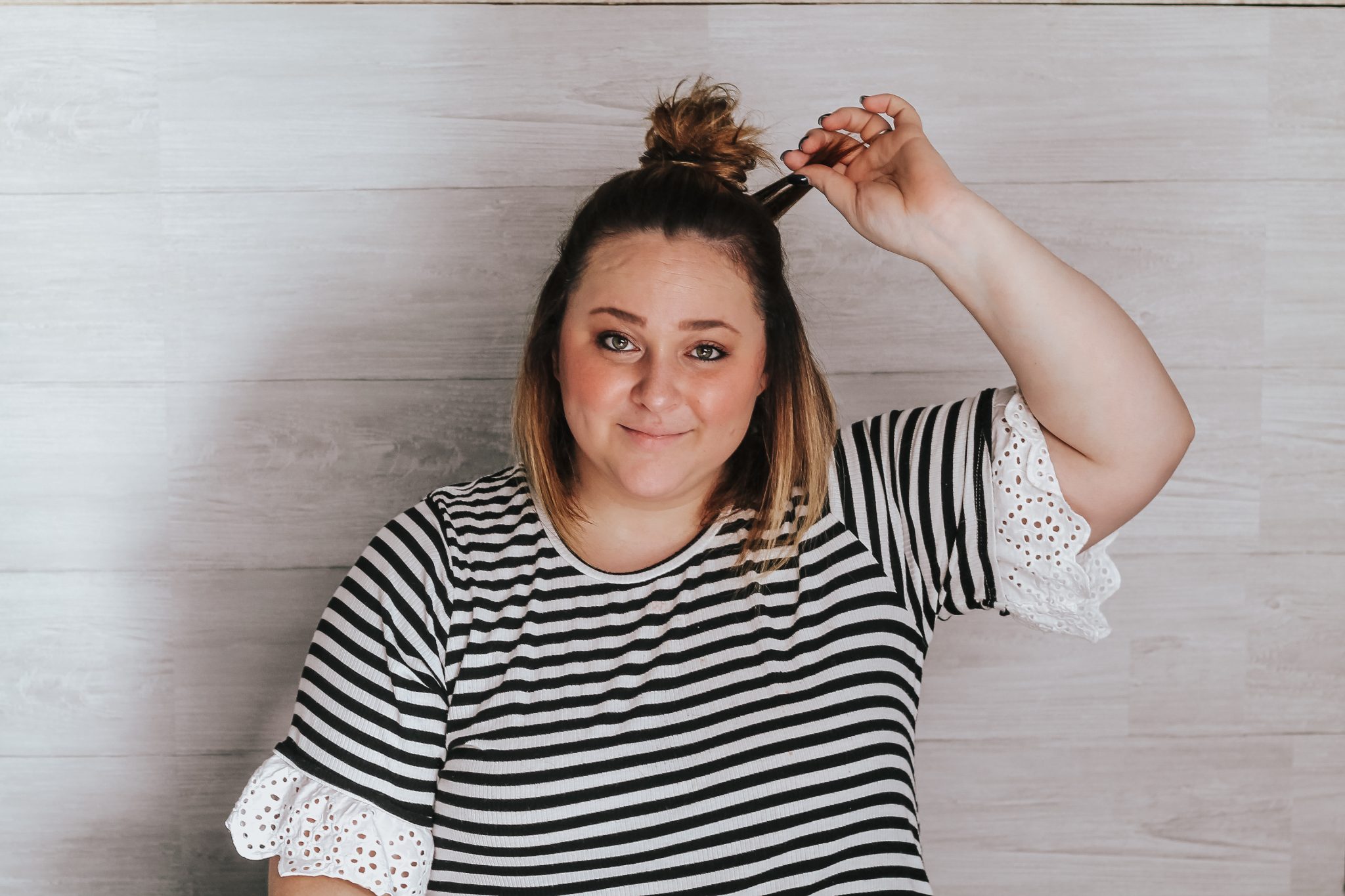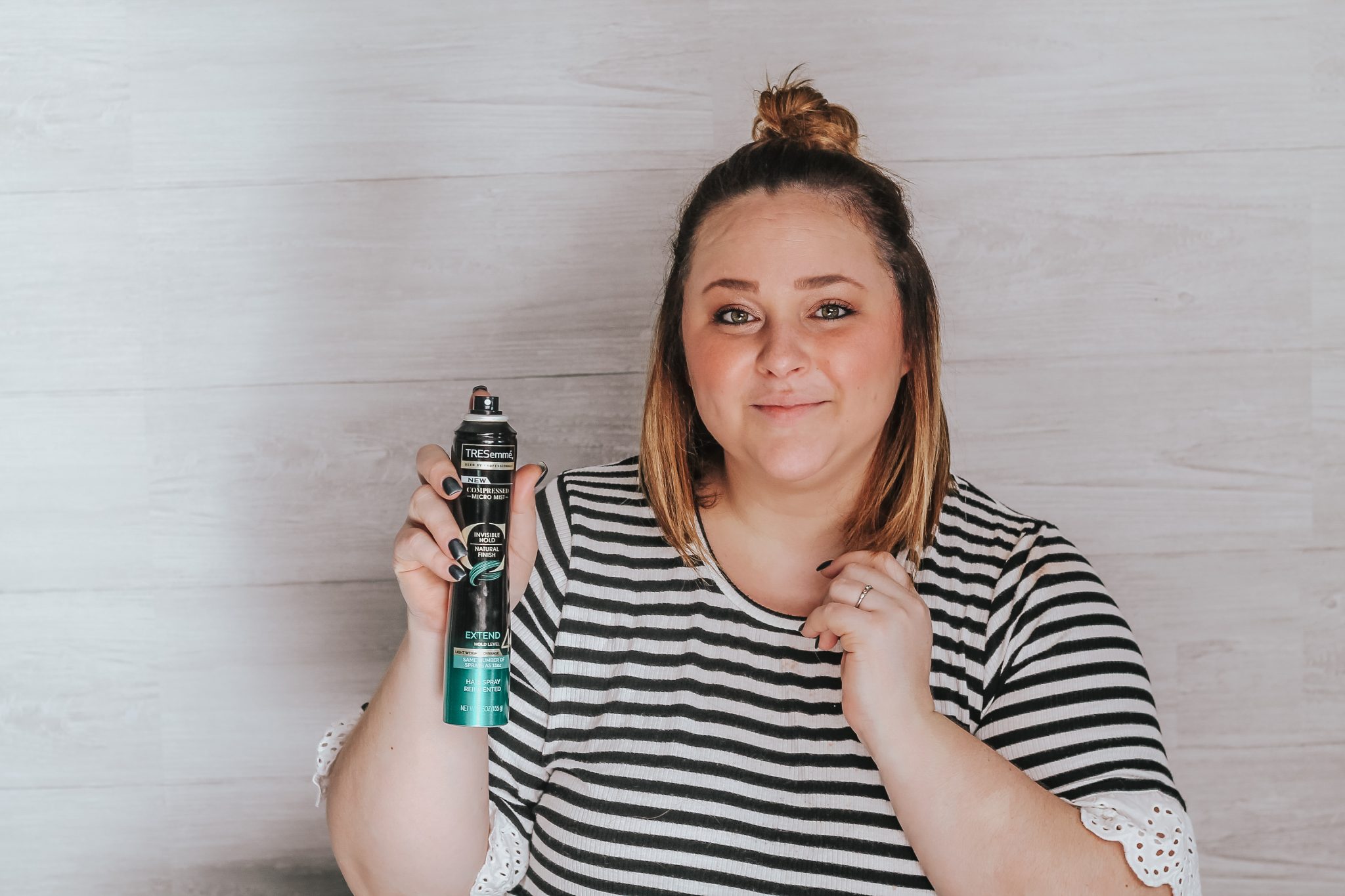 So, tell me – what do you think of these easy Fall hairstyles, cute right? If you're ready to try them be sure to stock up on TRESemme products at CVS so you'll be set for the whole season!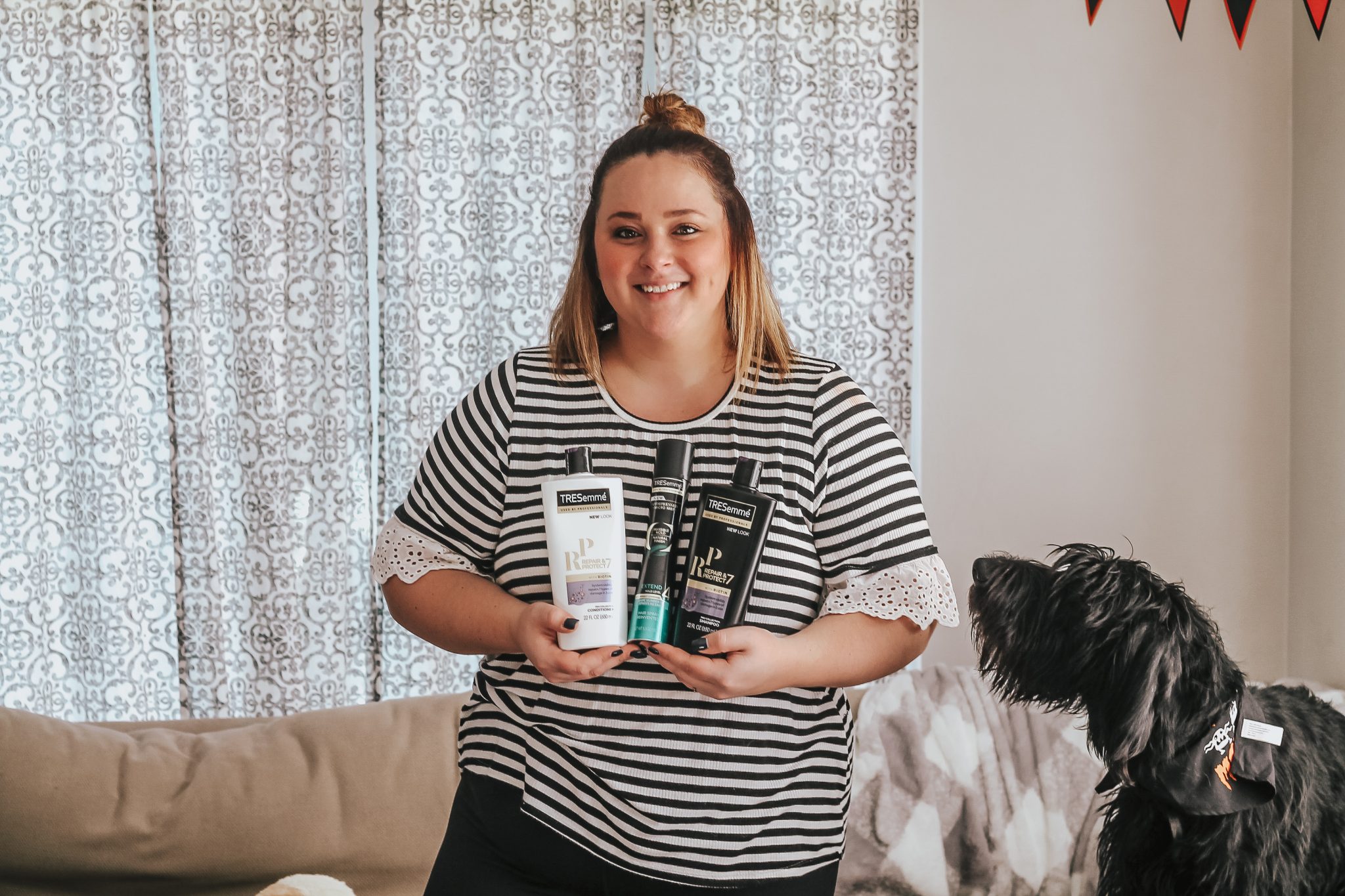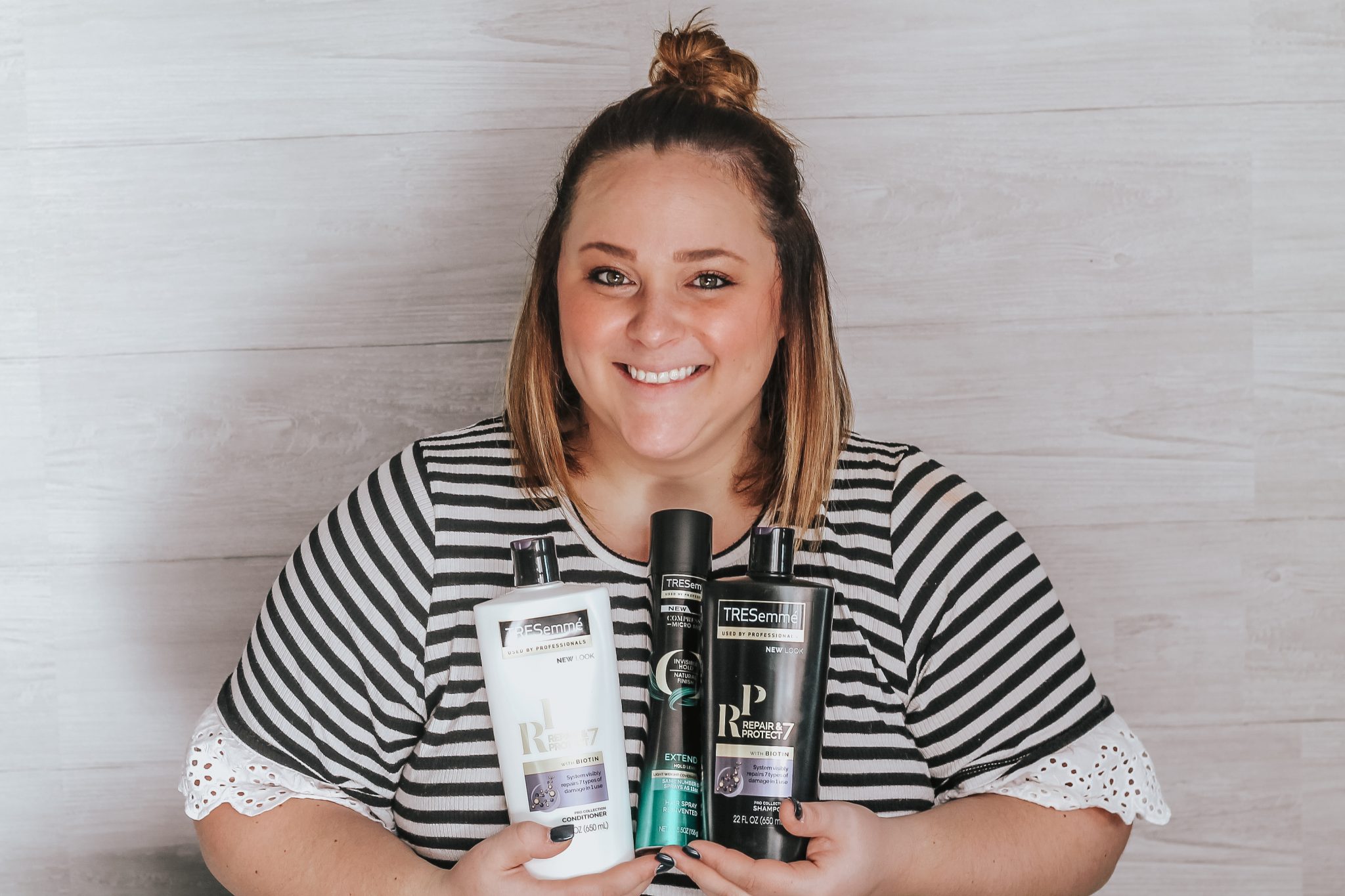 Be sure to shop at CVS to earn an exclusive in-store reward on the hair products! Earn $5 ExtraBucks Rewards when you spend $15 on participating Dove and TRESemmé hair care products. This deal is available both in-store and online from 10/21 -10/27/2018 but to earn the bonus ExtraBucks your purchase must be in-store.
Happy Hair Styling!
Love this post? Pin it for later here: