Disclosure: A huge thanks to HP for sponsoring todays post! #BendtheRules #ThatBassTour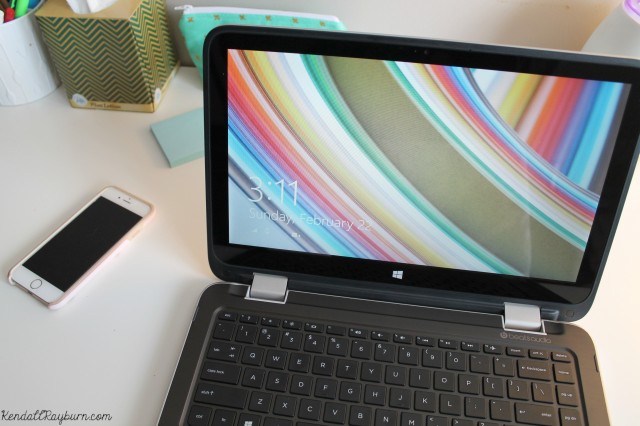 Hi, friends!
Today I wanted to introduce a new partnership I'm starting with HP to support the Hp x360 and their partnership with the amazing Meghan Trainor! The Hp Pavilion x360 is an incredible computer that can be used in 4 different ways: Laptop, tablet, tent, and stand. It's seriously amazing! I've been using it all week for work, blogging, online browsing, movie watching, and pretty much everything else! This device can do it all! I love that I can go from using it as a laptop to compose a blog post, to flipping it up into the tent position so I can easily scroll and take notes for work!
Here are some of my favorite features:
13.3 inch diagonal touchscreen
Transforms into 4 different modes (laptop, tablet, tent, and stand)
BeatsAudio

™ for the best possible listening experience

1 TB of additional storage so you can have more music, videos, and more!
Sleek design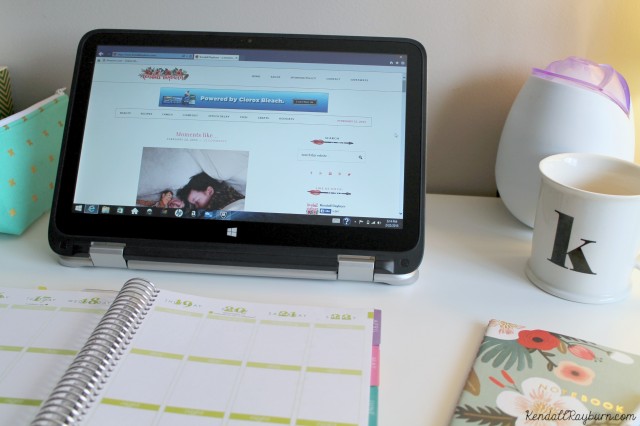 Being able to use this device as a tablet is HUGE for me. I love being able to transform it into a tablet when I want to get some reading done and catch up on my favorite blogs. The stand option is perfect for when I need to view something on the computer but have the keyboard out of the way, I love using it in this mode when following a recipe in the kitchen or watching online classes about my essential oils (I've been doing this a lot lately!).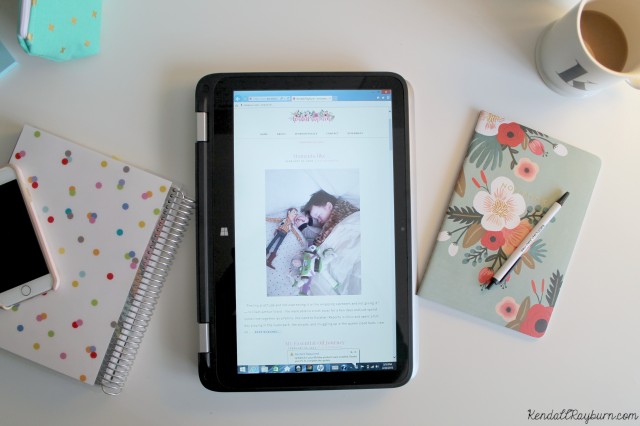 Want to hear something cool? HP is now on tour with Meghan Trainor! Click here to check out the Meghan Trainor Bass Tour landing page! There, you can follow along with all of the activity and see fun tour details!
The tour is coming to life in two different parts:
"All About That Tour:" a behind-the-scenes look at key elements of Meghan's tour—from hair & makeup to choreography. Hosted by her Lips Are Movin' co-stars, including Barkley the Pom, Bri Emery, Chachi Gonzalez, and more!
"Fan Generated Documentary:" We're tapping Viners, YouTubers, and Instgrammers to capture footage of each Meghan Trainor tour stop and encourage their fans to share too! Then we're stitching it all together to create a tour documentary featuring fan footage.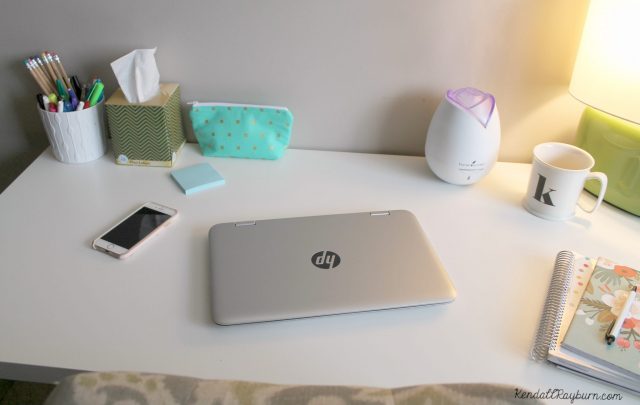 So, if you're a Meghan Trainor fan, who isn't right ( We LOVE her bass song!) – make sure you're following along so you don't miss out on the fun!
What's your impression of this HP Pavilion x360?
Is this a computer you could see yourself using?