Disclosure: A huge thanks to DENY Designs for sponsoring todays post!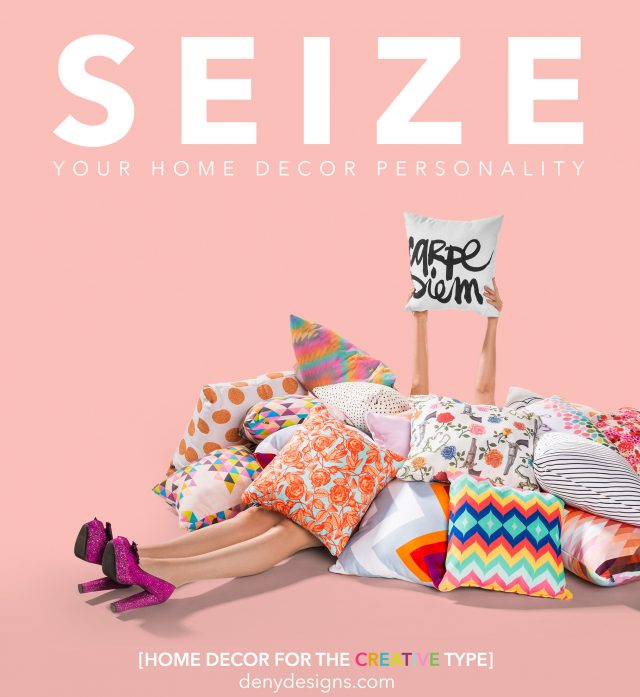 Hi friends!
Happy Thursday! Today I wanted to tell you about an AWESOME SALE that's happening over at
DENY Designs
today! And when I saw "awesome" I mean "super-awesome-amazing-can't-beat-it-sale". Did I sum that up alright? If you haven't heard about DENY Designs, check out the summary below:
DENY Designs is a modern, think-outside-of-the-box type of company creating custom furniture and home decor accessories delivered worldwide. We empower customers to transform dull, everyday household objects into fun and original statement pieces by selecting artwork from our network of artists. Best of all, every purchase supports DENY Artists worldwide! 

From custom furniture pieces to textiles, if it's in the home décor category, DENY puts a unique spin on it!
Now, about the sale. DENY Designs is having a surprise Birfday Party Sale today, because the company is turning FOUR! So, from 4pm-8pm MST EVERYTHING on their site will be 44% off (excludes sheet sets, giftcards, and full size BlingBoxes, and desks). Talk about an AWESOME sale!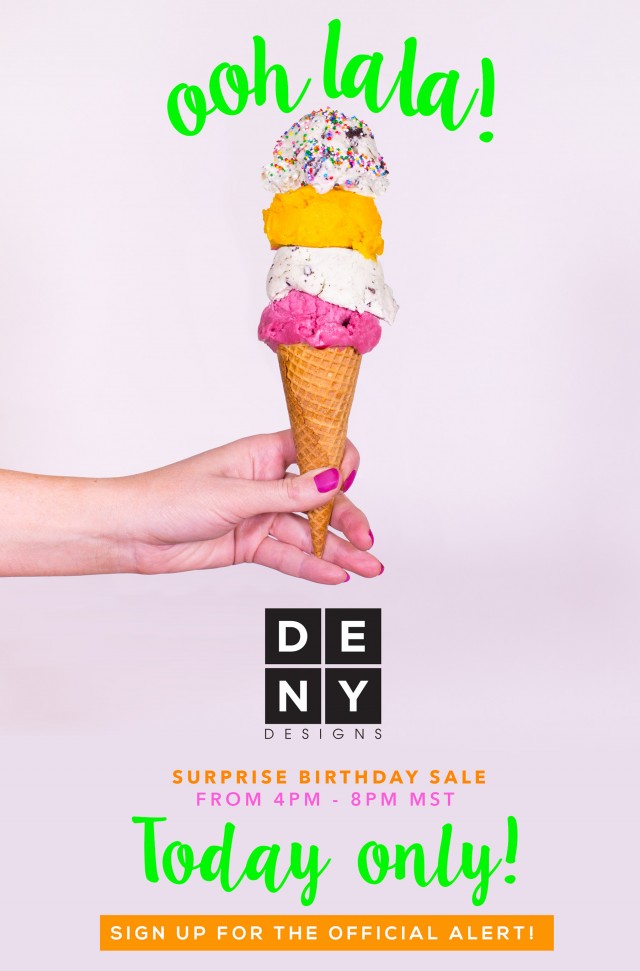 Want to get in on this awesome discount? Just go
HERE
 and sign up for the email that will give you access to the code!
Here are a few things that I've got my eye on: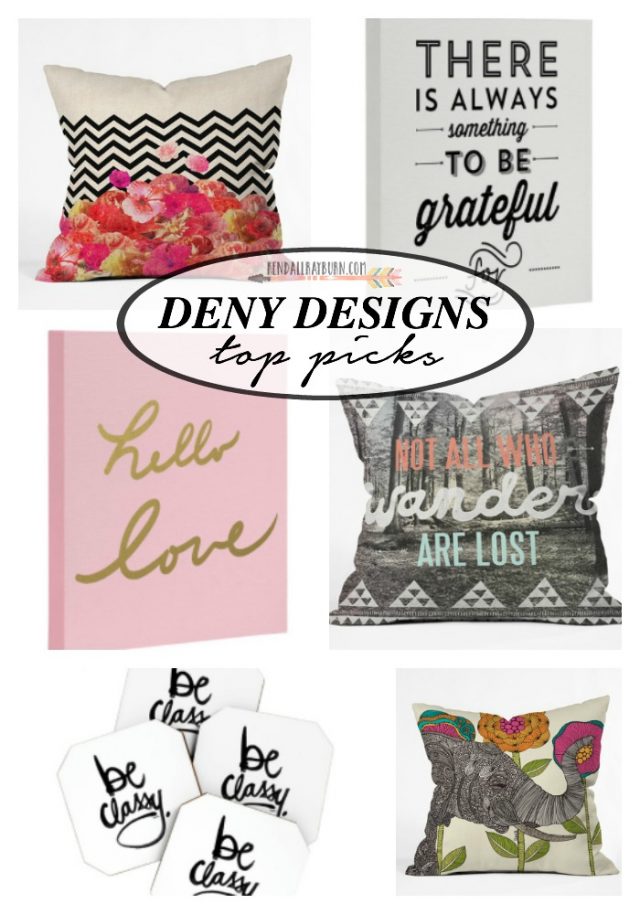 Don't you love my picks? I just can't get over their selection! DENY Designs is the perfect place to shop for unique, fun items and statement piecies!
Here's a little video about DENY Designs:
 And don't forget!  
You have to go HERE and sign up for the email to get access to the awesome 44% off code! 
Happy Shopping!